This post may contain affiliate links; please read the disclosure for more information.
Every princess (or prince) needs a furry friend to help them through the hard times, and now you can sport socks not only featuring 1, but 2 iconic Disney pet sidekicks.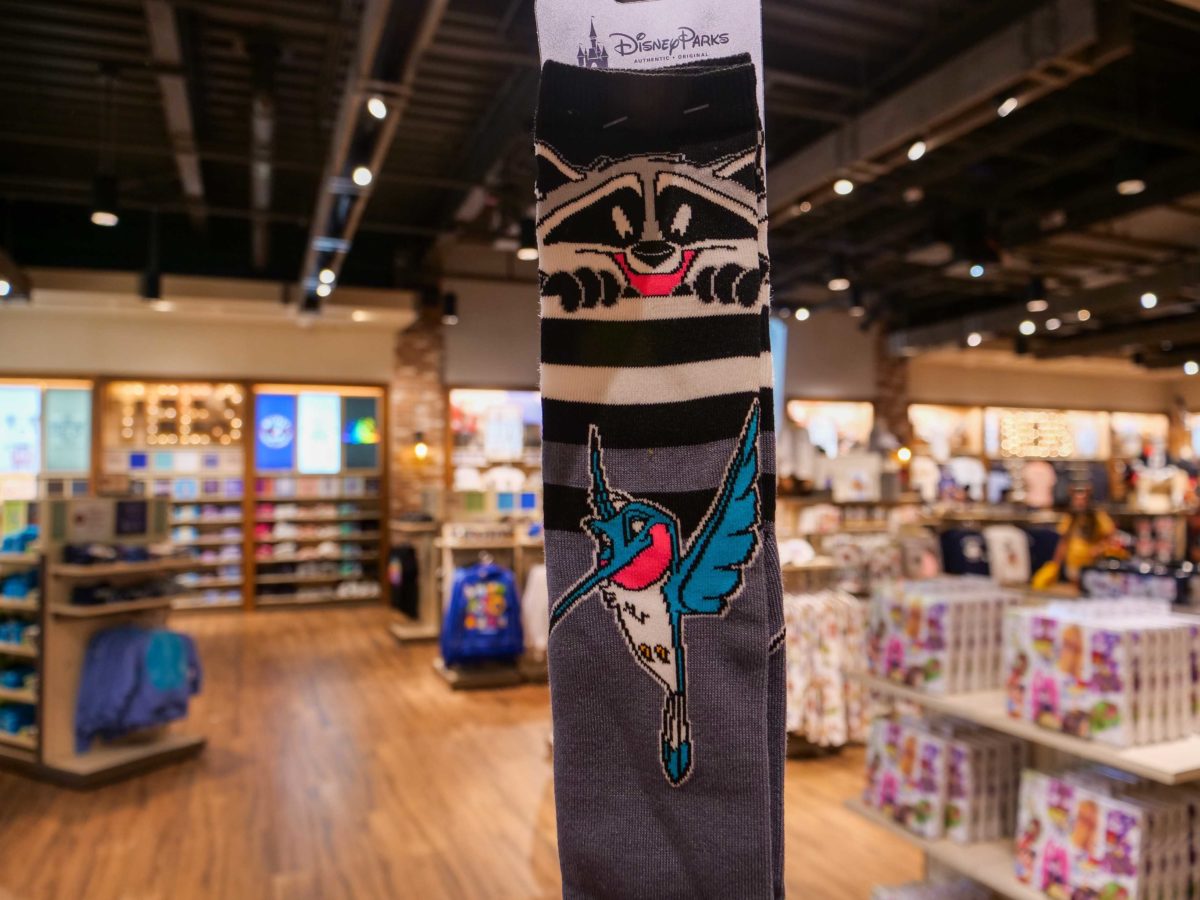 Meeko, the always hungry pet raccoon from the animated film Pocahontas is featured happily peeking out of these new, grey-striped tube socks accompanied by his other animal friend, Flit the hummingbird.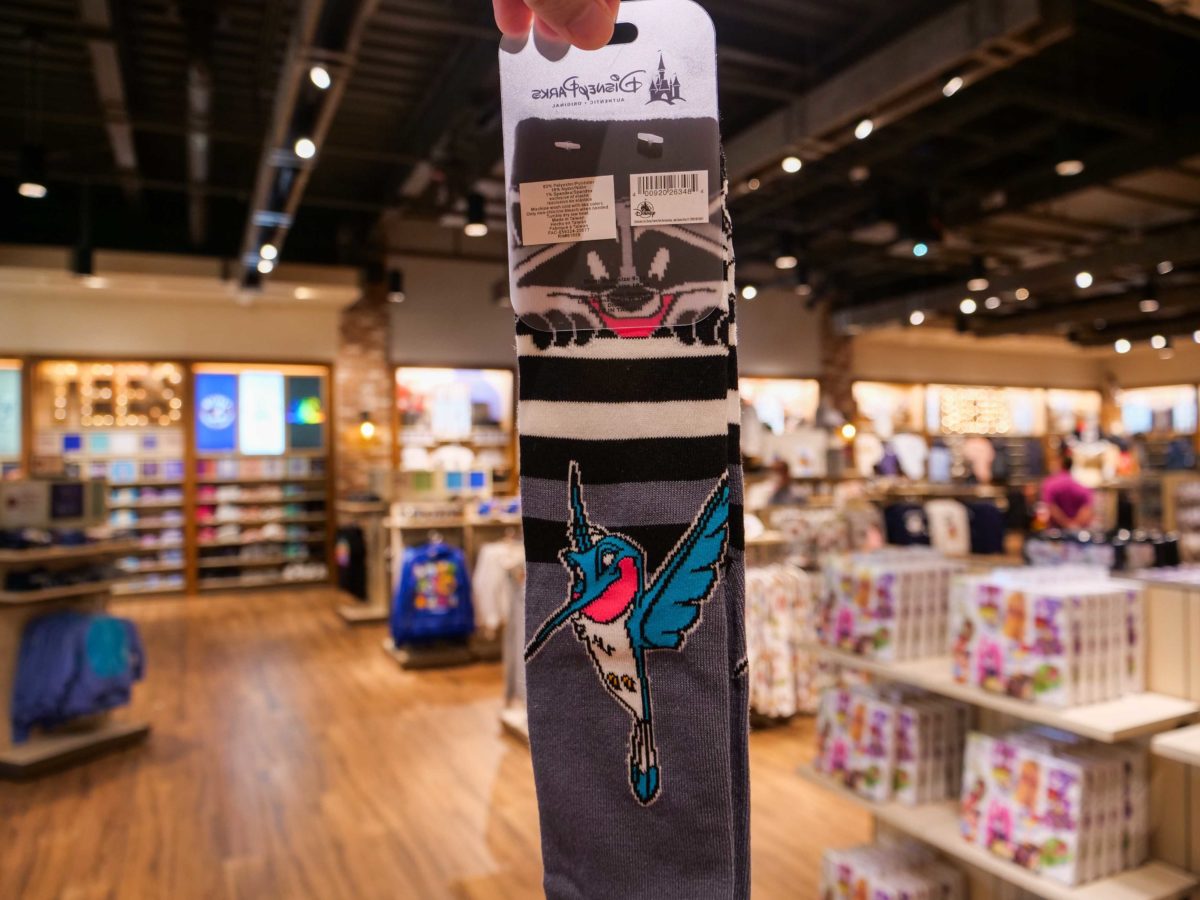 Meeko is no stranger to getting his own merchandise. Just last year, the woodland creature got an entire line dedicated to him in the Disney Wisdom Collection, as well as his own Alex & Ani bangle.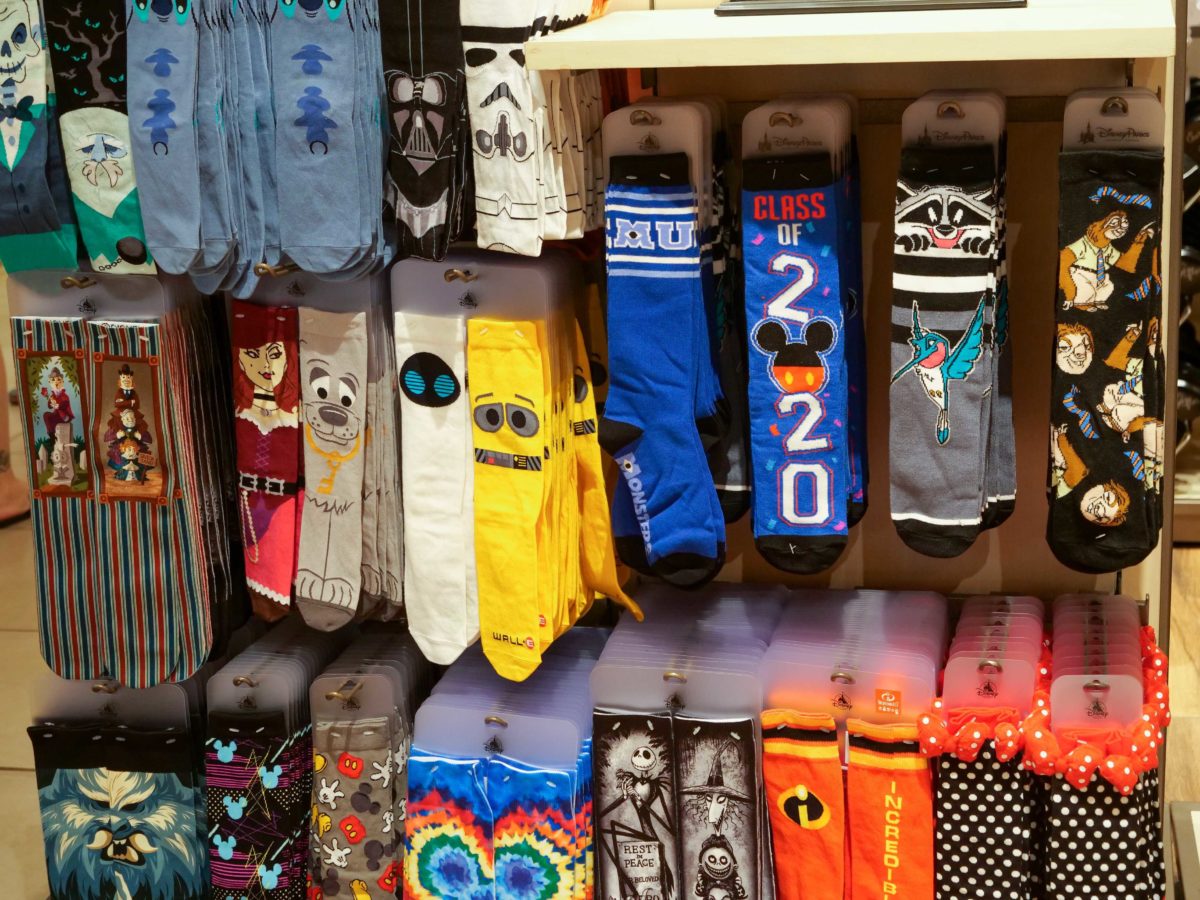 So if you're looking to add to your Pocahontas collection, or just want some stylish socks to remind you of the Disney magic, you can pick these up at World of Disney at Disney Springs, amongst a wide array of other options.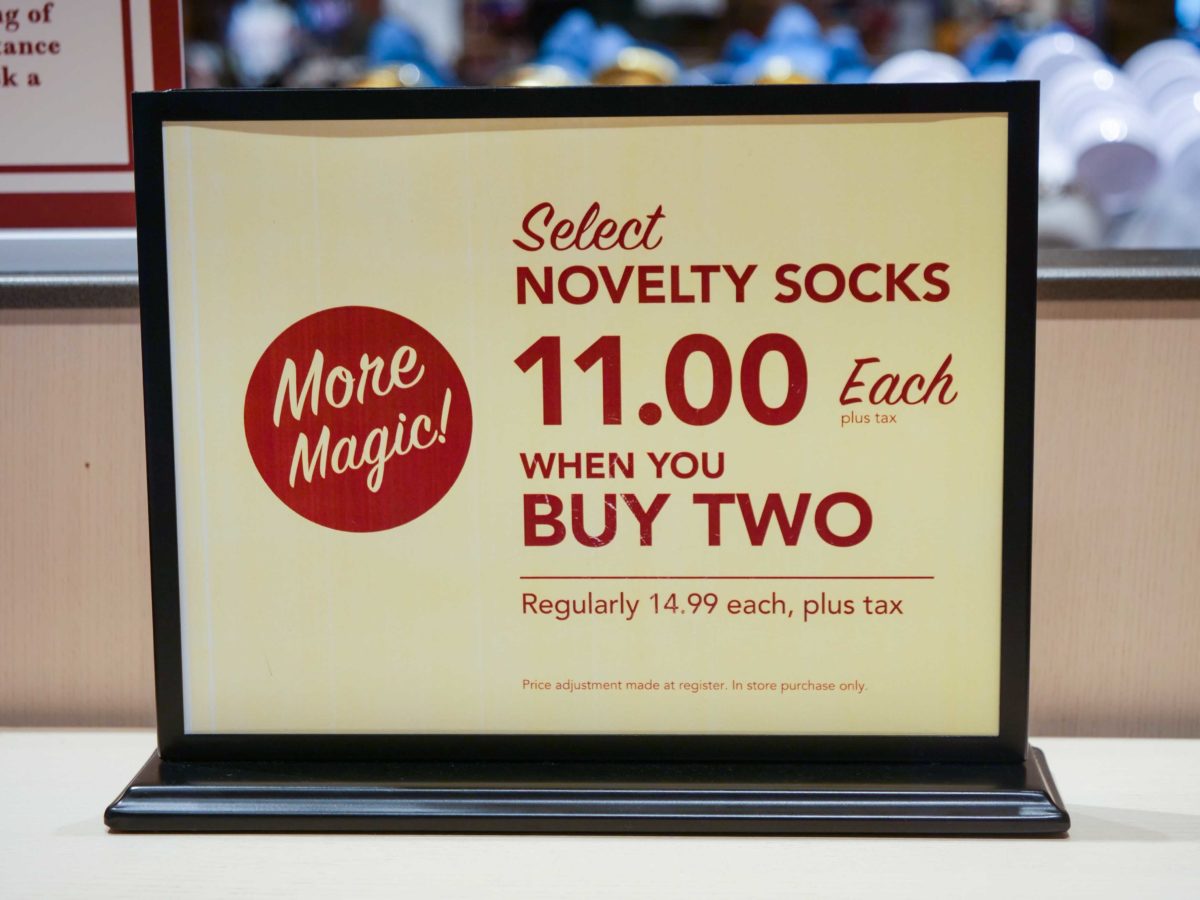 As always, the socks come in at $14.99 on their own, but drop down to $11.00 each when you buy two. Just make sure to stock up on some biscuits so Meeko has something to snack on if you choose to rock these adorable socks.