While taking a socially distanced stroll through Disney Springs, it's important to stay hydrated and take a break in the shade every so often. What better way to do so than to pop into the Starbucks at Disney Springs West Side for a refreshing and caffeinated beverage? The location was closed at the reopening of Disney Springs yesterday, but reopened today.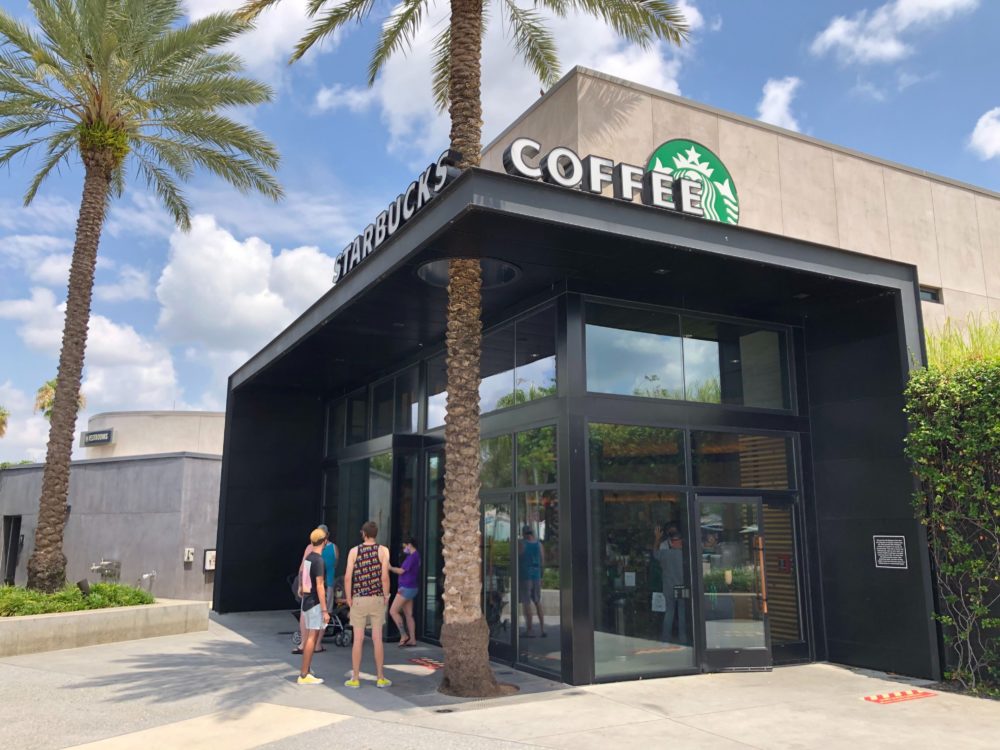 Social distancing floor markers have been placed outside of the entrances to this location, and a dedicated one-way entrance and exit has been established.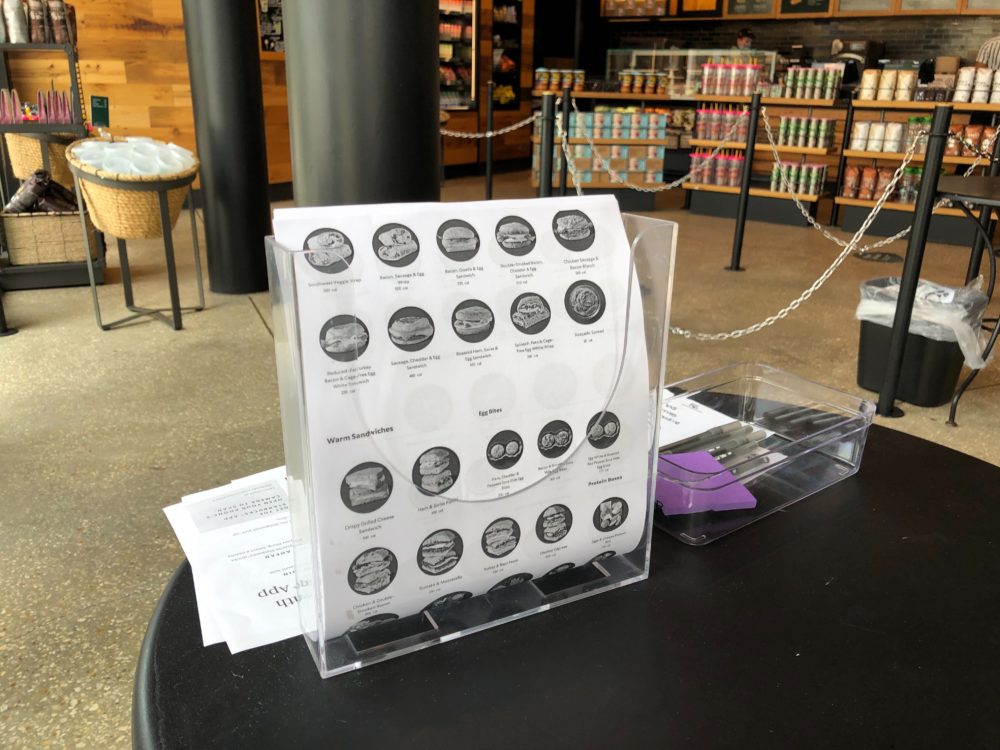 Paper menus are printed off and waiting for guests as they enter the queue line.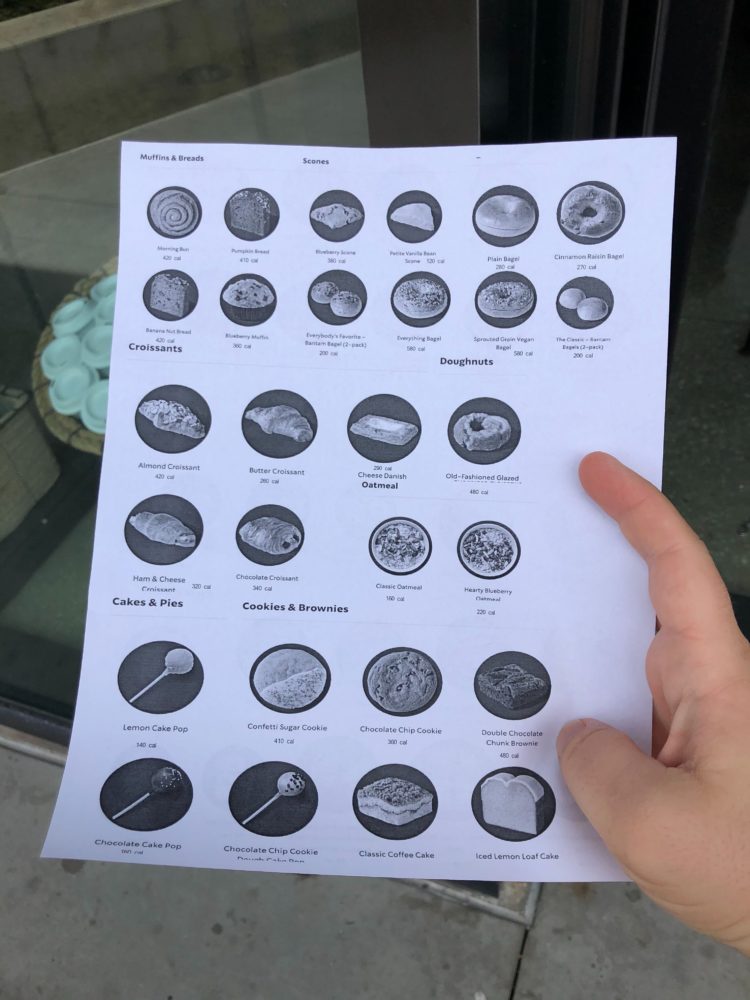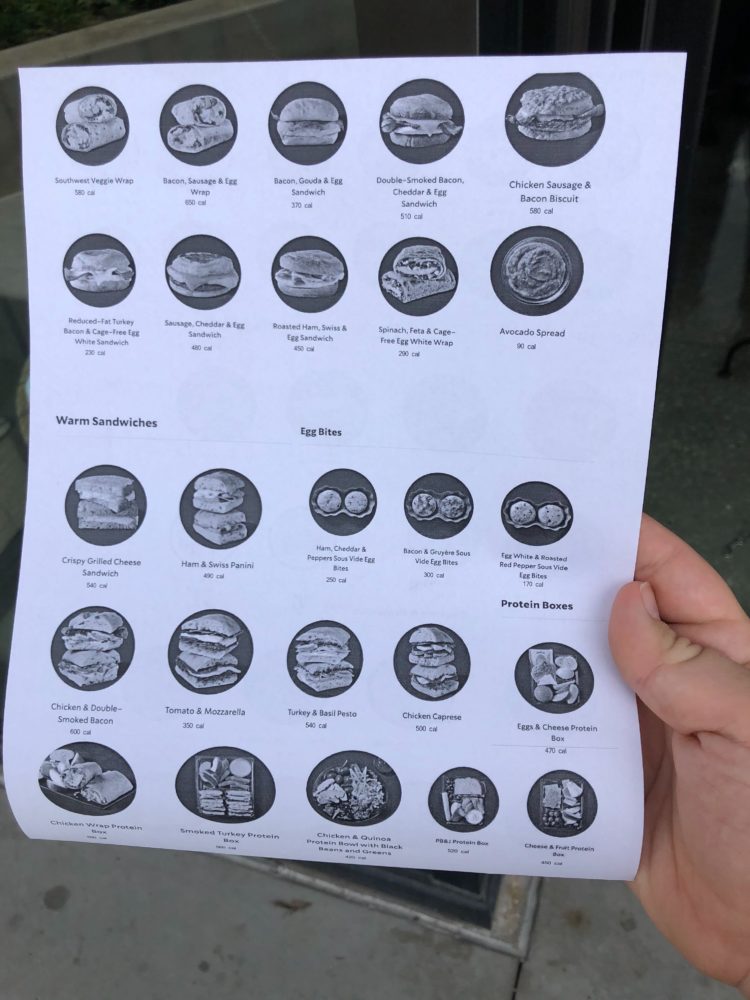 Only food items are listed on these. The drink selections remains on the overhead boards behind the counter.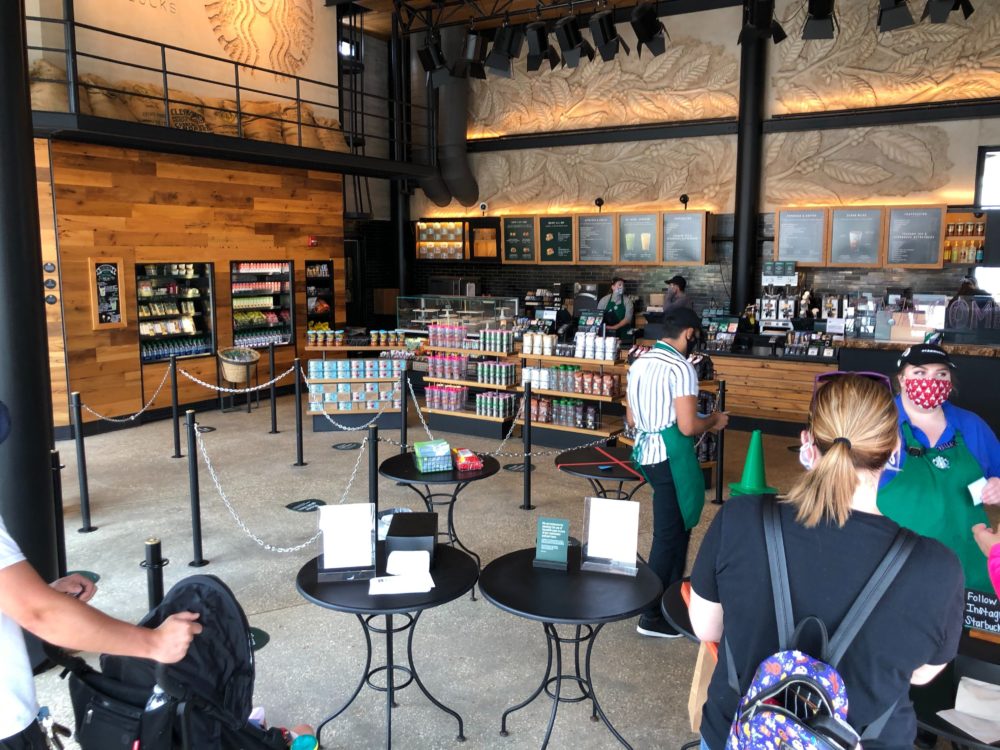 The queue line is still set up like normal with social distance markers placed, but currently Starbucks team members are taking orders for guests as they enter at these small tables. Guests have no access to the merchandise or other prepacked food items on the side currently. A team member would have to retrieve those for you at this time.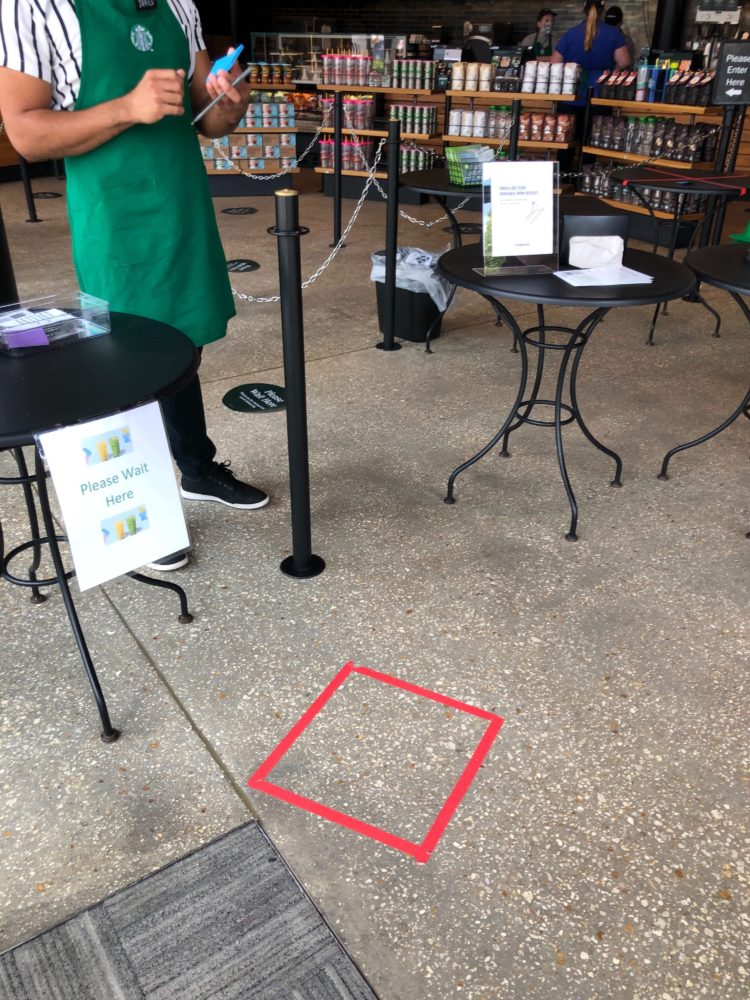 Taped off social distance markers are placed between you and a team member while they take your order.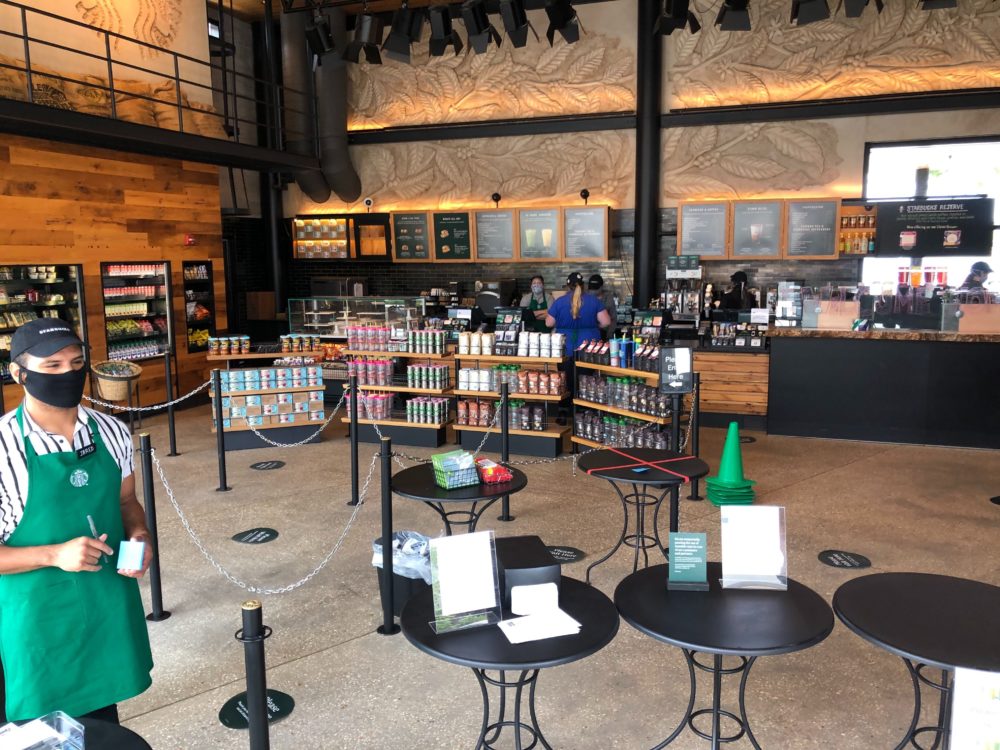 They then will take your payment method to the counter, where they tell the baristas your order, and then bring back your receipt. We paid for our drink through the mobile app, so the team member took our phone up to the scanner and then brought it back to us. He was wearing gloves when he took our phone, and then discarded them once our phone was back in our possession, so no cross contamination could occur from each guest. Once you've paid, you're asked to wait outside until your drink is brought out to you.
Earlier this month, it was reported that this Starbucks location would be receiving some renovations. We didn't see any renovations from our brief time inside, but do note that we were not allowed to go by the seating section that is off to the right-hand side of the counter to see.
If you're over by Marketplace at Disney Springs and are looking for a refreshing drink, make sure to check out their new specialty "Welcome Back" drink available exclusively at their location!