Welcome home! To many, Disney is a second home, and although Disney Springs isn't quite the same as being in a Disney Park, it's as close as we can get right now. To celebrate, the Starbucks location at the Disney Springs Marketplace has created a special drink to celebrate its reopening and welcome back guests.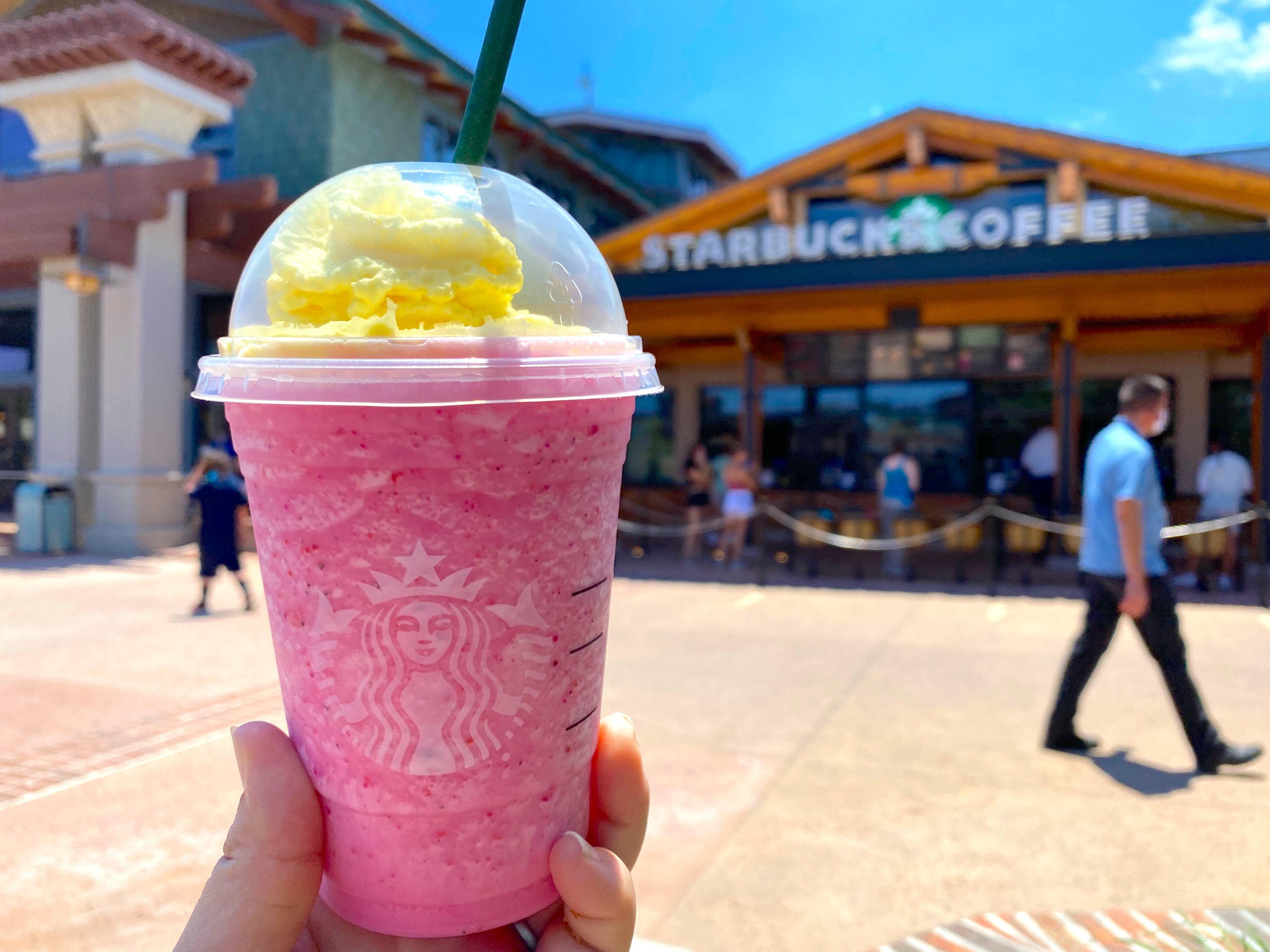 This new drink is described as a blended mango dragonfruit Refresher with coconut milk, strawberries, blackberries, and pineapple ginger syrup, all topped off with golden ginger whipped creme.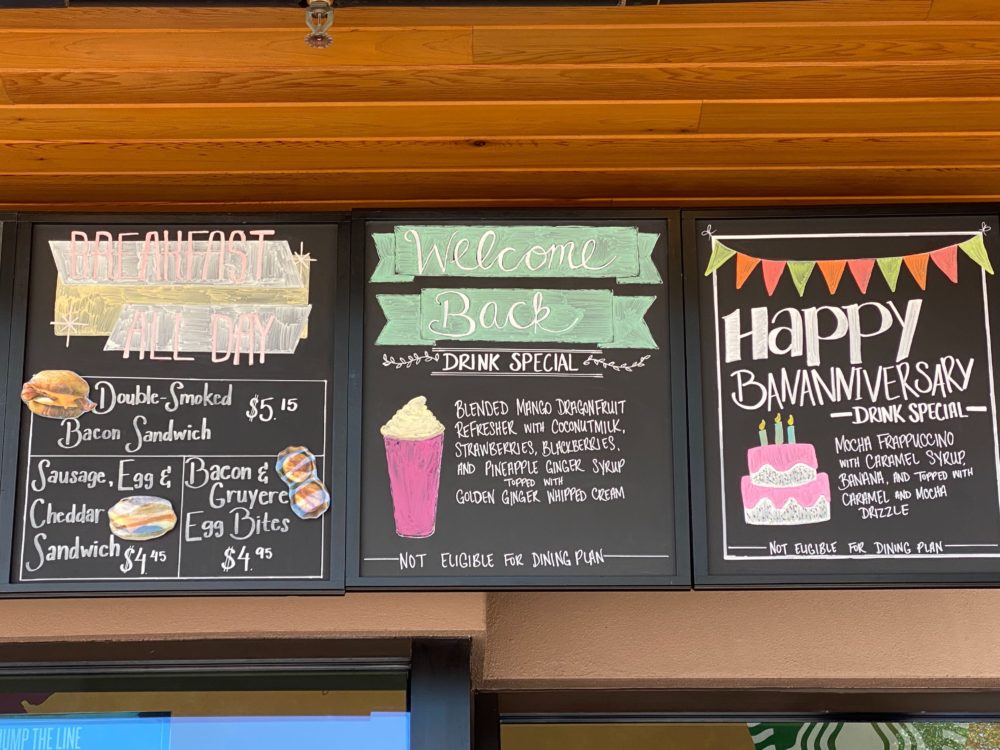 We purchased a grande, which costs $7.30. Although the price is a bit high for your average grande drink, keep in mind that this is a specialty drink, so the price will be just a bit higher than normal.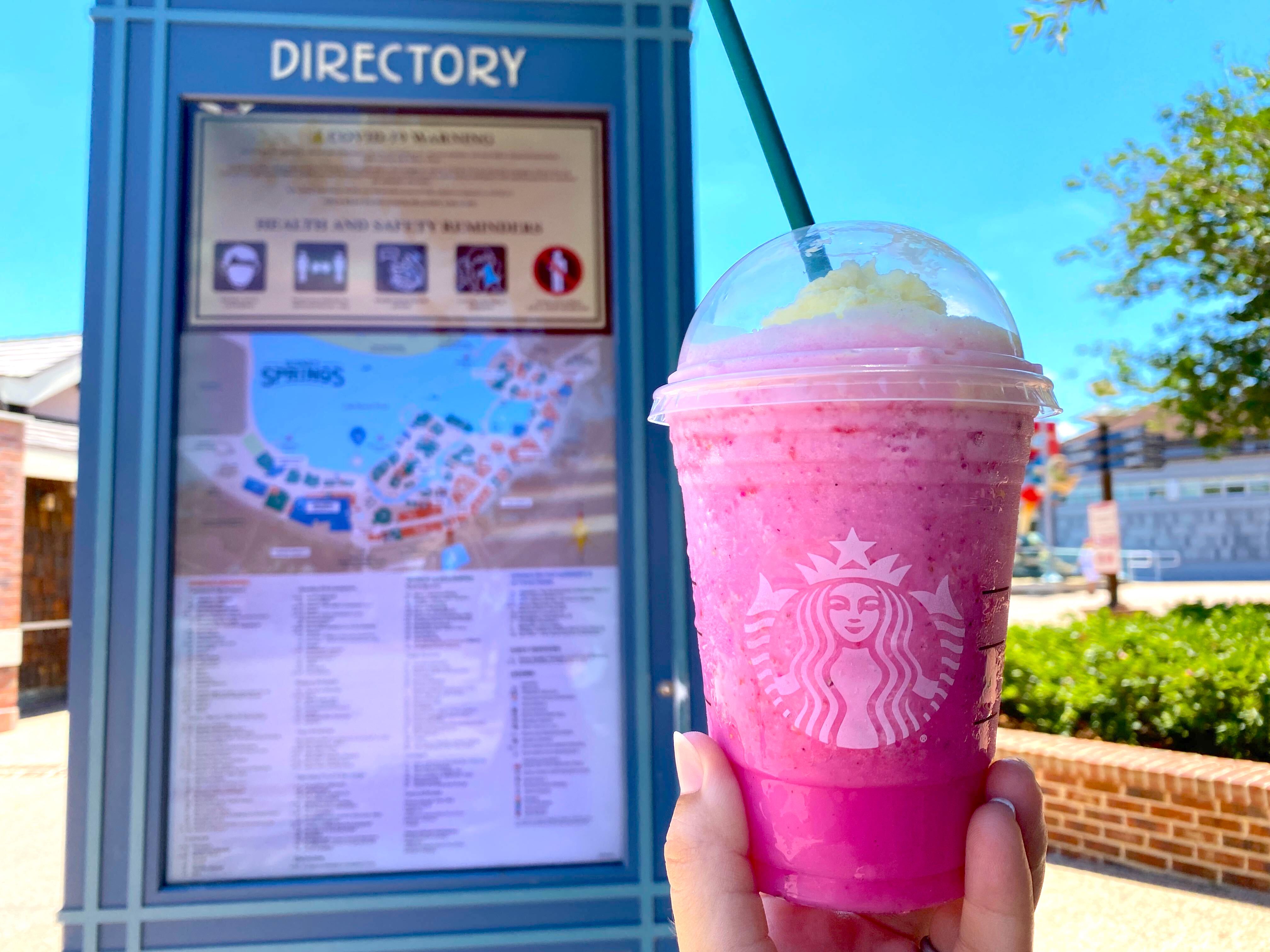 This drink is very light and very fruity. The different berry additions add fruity notes, and the coconut milk adds a creamy twist. The pineapple and ginger syrup seemed to get lost within all the berry flavors, though. The addition of more of the syrup would have balanced out this drink much more rather than it being overpoweringly fruity.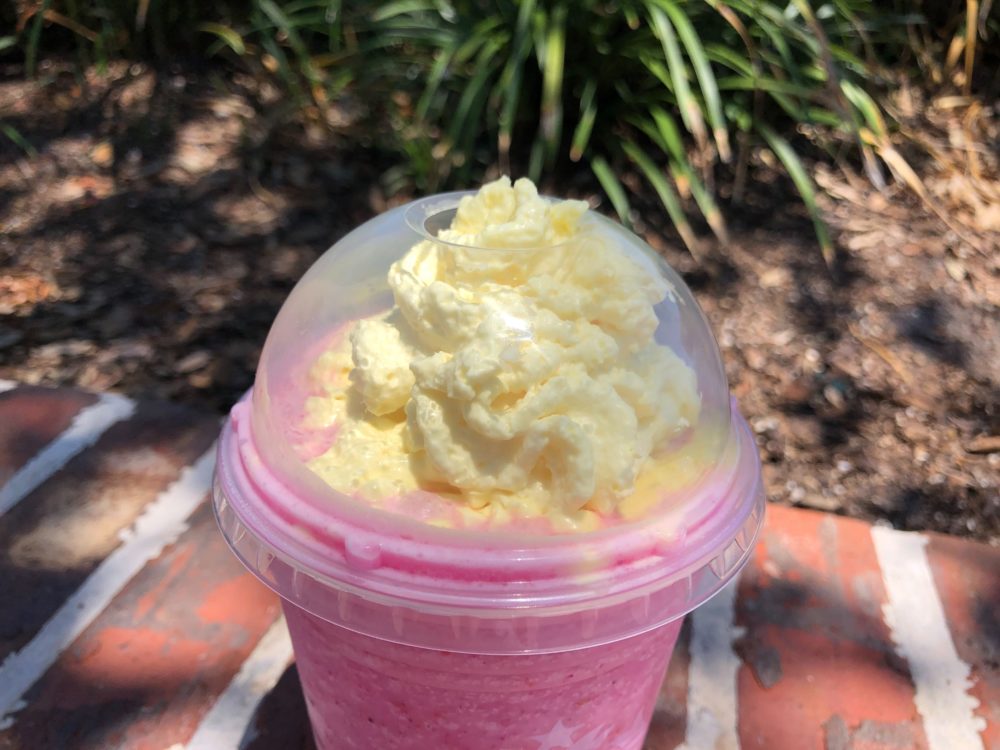 The ginger whipped cream was the real star of the show and we definitely could've had more of that in the drink. The addition of the ginger in the whipped cream helped bring out the ginger flavor in the drink, but once it was gone, it was back to being very berry forward.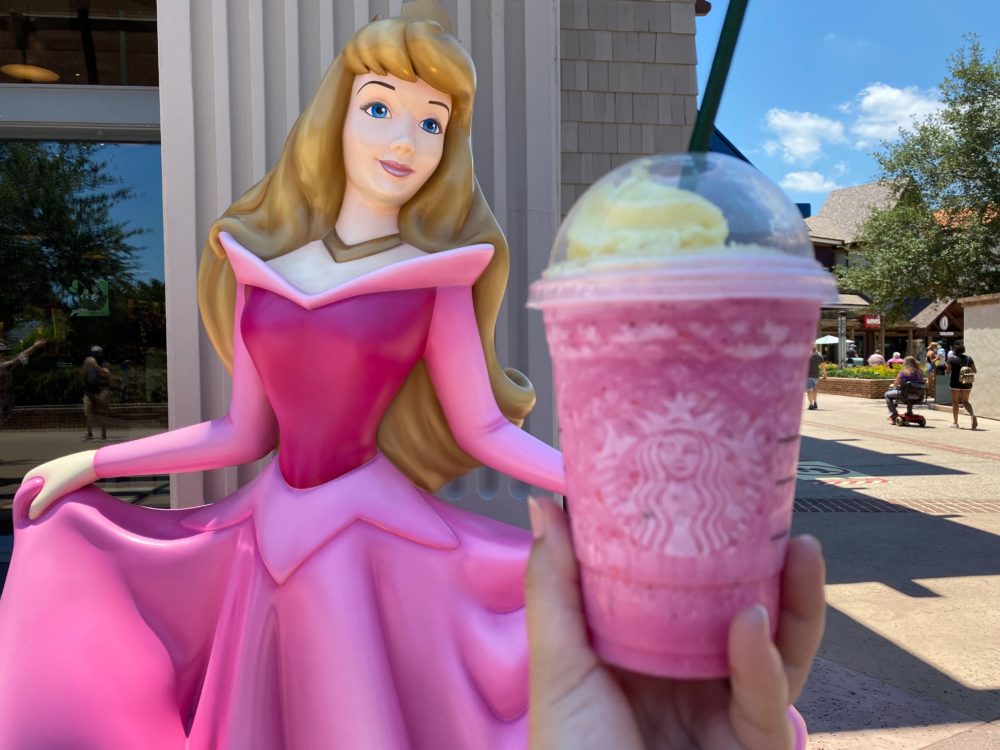 Make it pink!
While taking our new drink on a photoshoot around the Marketplace, a gust of wind actually blew the drink out of our hands, causing it to explode on us, leaving us covered in the delicious pink drink before we could actually enjoy it. Thankfully, an amazing Cast Member spotted us and graciously got us a new drink so we could manage to drink it before the next gust of wind came by.
This new "Welcome Back" drink special will be around for a few weeks, according to a Starbucks team member, so if you're interested in trying this special before it goes away, you've got a little bit of time to make your way to Disney Springs. Keep in mind, there are new social distancing procedures in place at Starbucks, and at all other dining locations throughout Disney Springs at this time, to keep you safe as your enjoy your specialty beverage.