Disney Springs has reopened its gates today, and hungry guests have been lining up to get back to those delicious restaurants we've all missed so much. In light of the COVID-19 pandemic, various precautionary measures including social distancing markers and adjusted normalities have been put in place, in order to control the spread of the virus and keep guests safe. Blaze Pizza is one of the quick service restaurants which reopened for business today, so let's take a look at what's going on inside…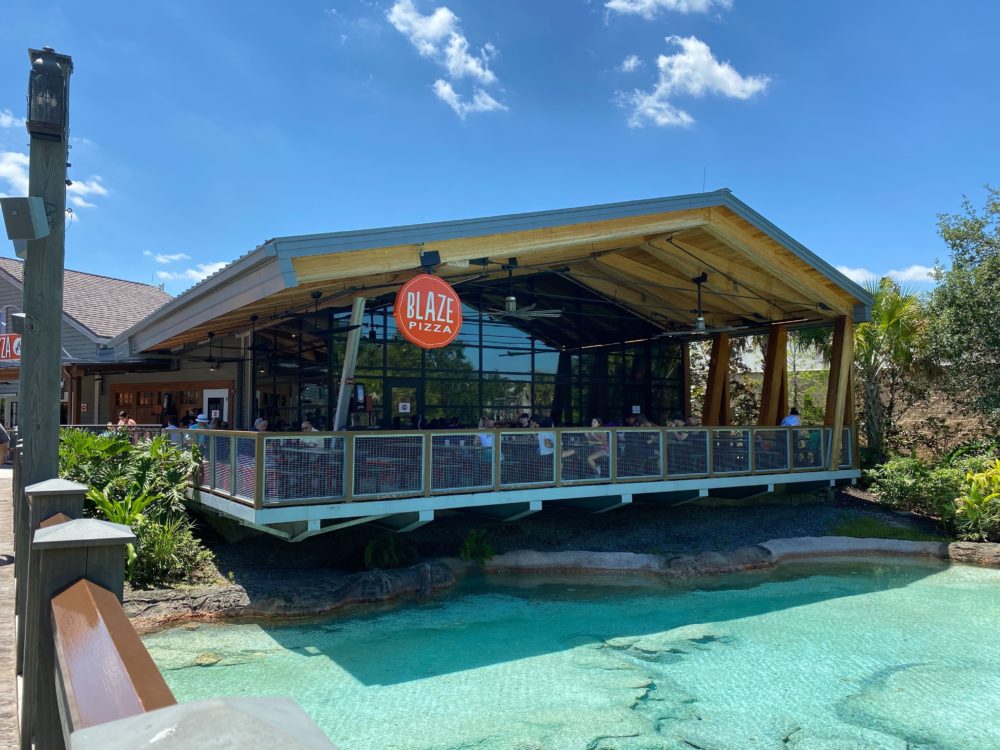 Just look at that beautiful exterior. Isn't it so nice to be back where the pizza is?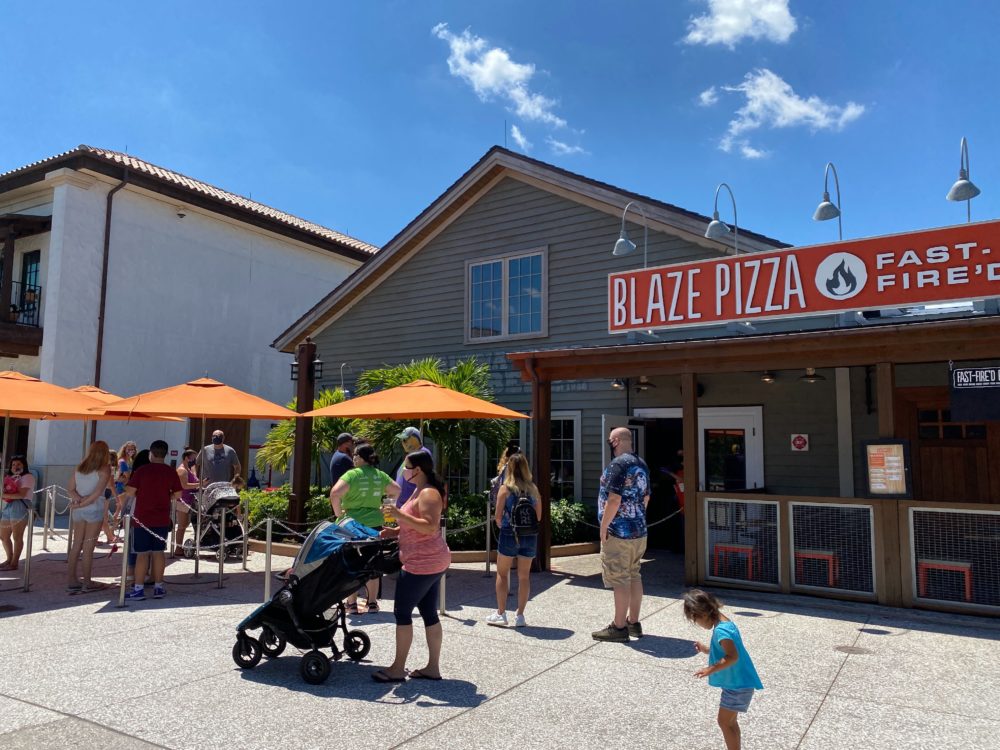 Guests have been lining up ready to get a pizza-that action.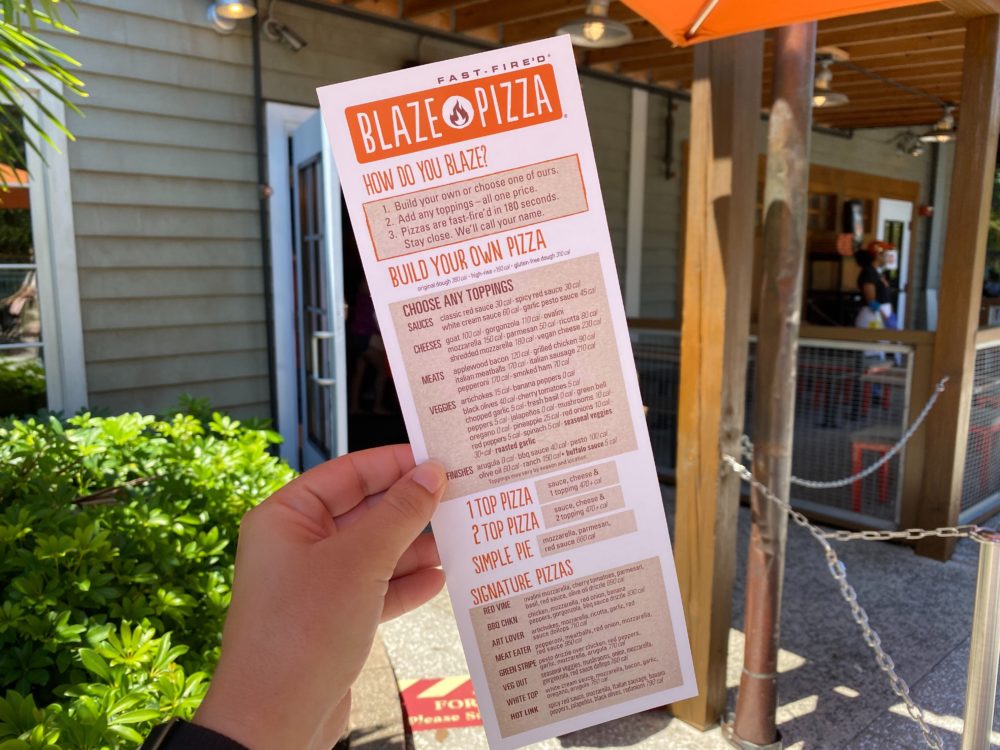 Blaze Pizza is known for its 'build-your-own' quick service menu option, and fans will be happy to hear that this usual setup is still the norm, even after the Coronavirus pandemic. Above, you can see one of the single-use paper menus being used at the restaurant, which still features a bunch of yummy combinations.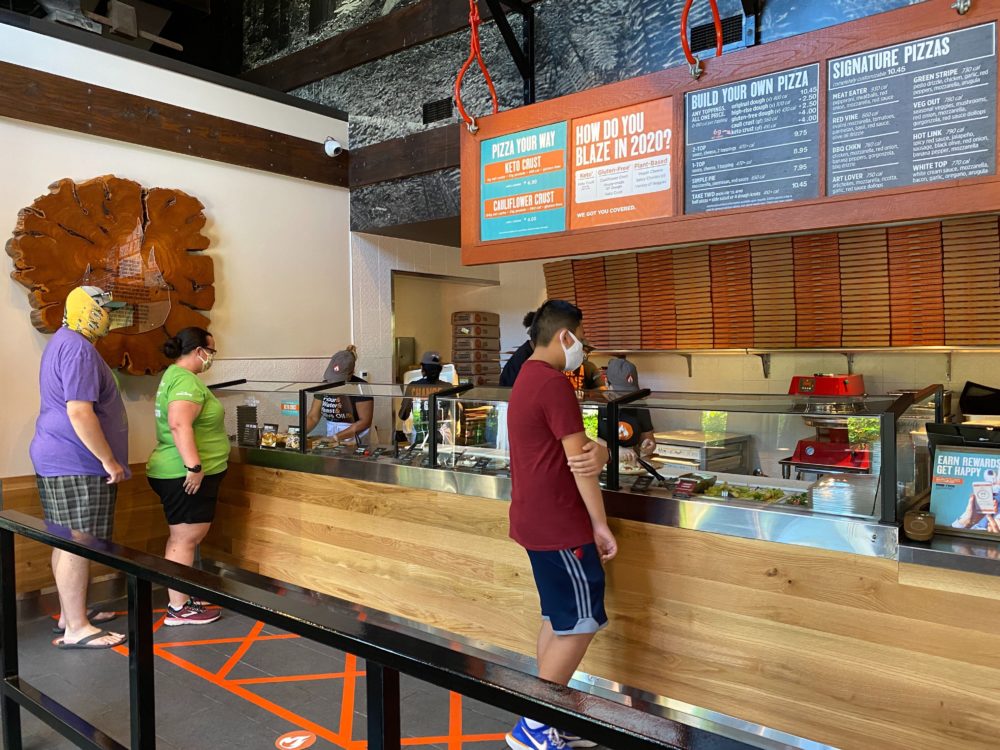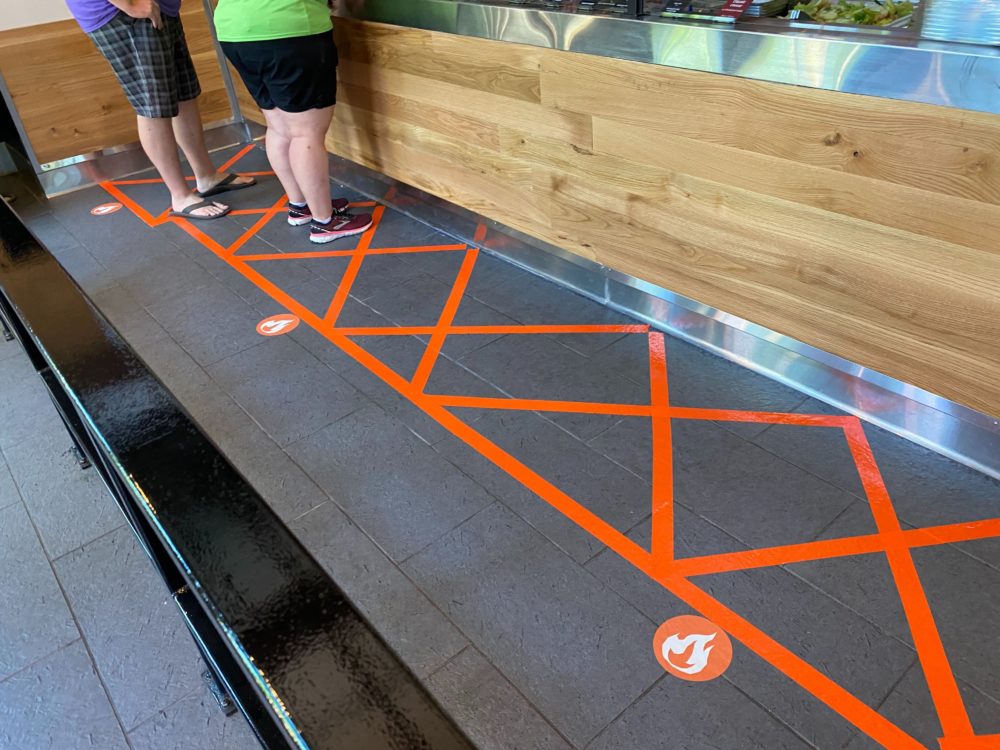 Within the restaurant, the pizza bar remains as normal, with staff members wearing face masks along with guests. Bright, stylized social distancing grid markings have been placed on the floor too, to ensure guests keep their spacing as they proceed down the pizza-building line.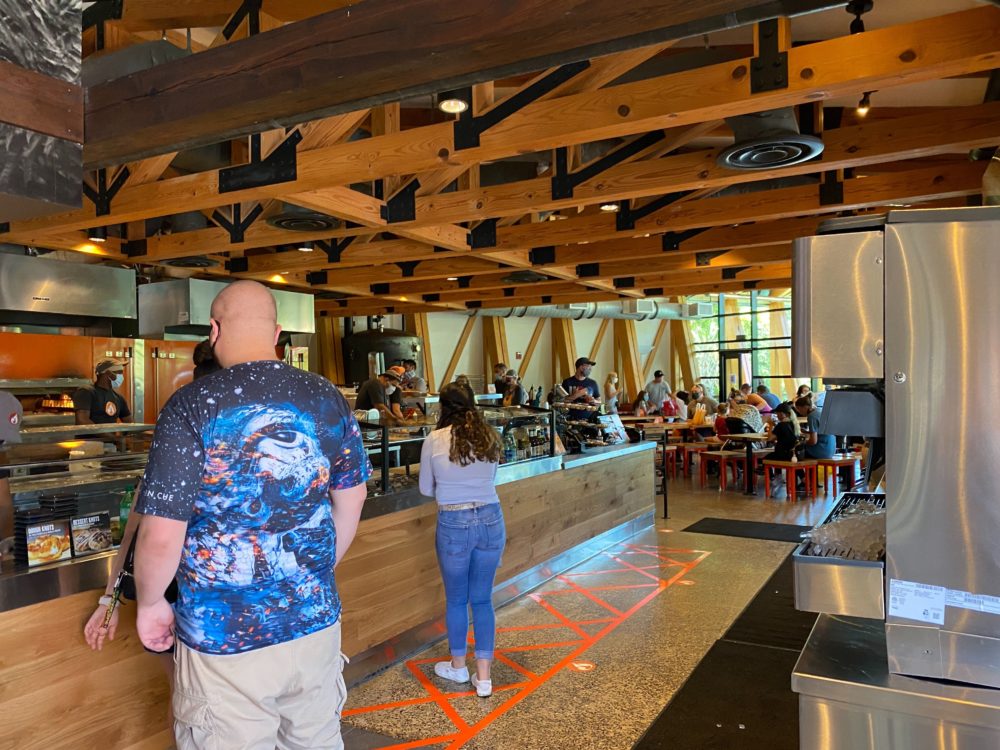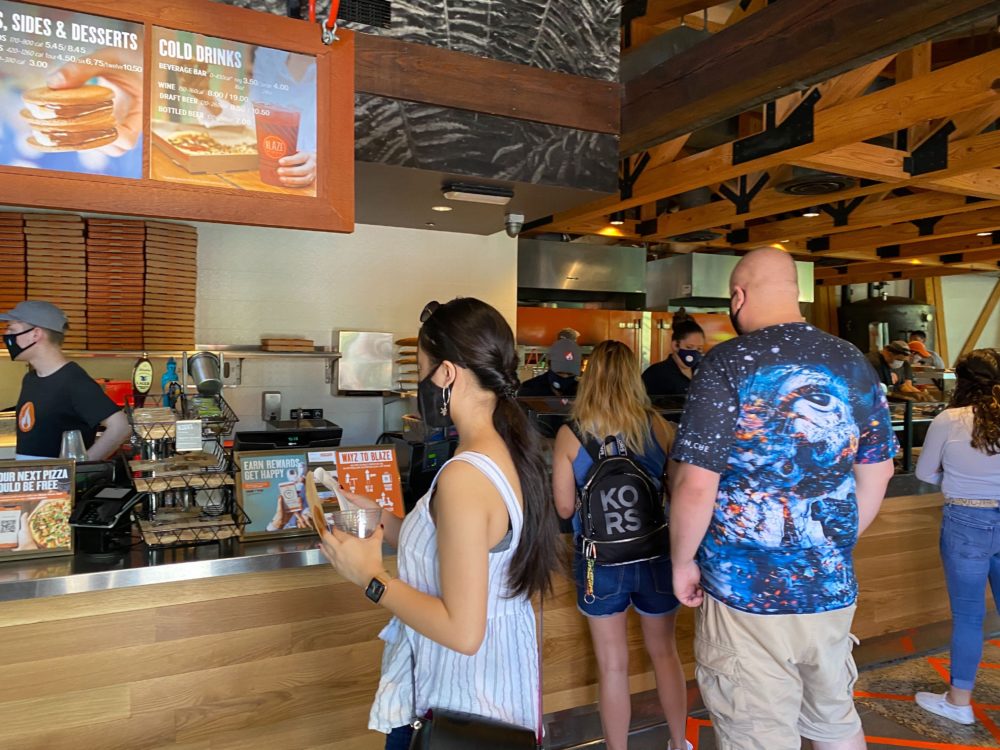 It does get a bit busy down at the registers, however.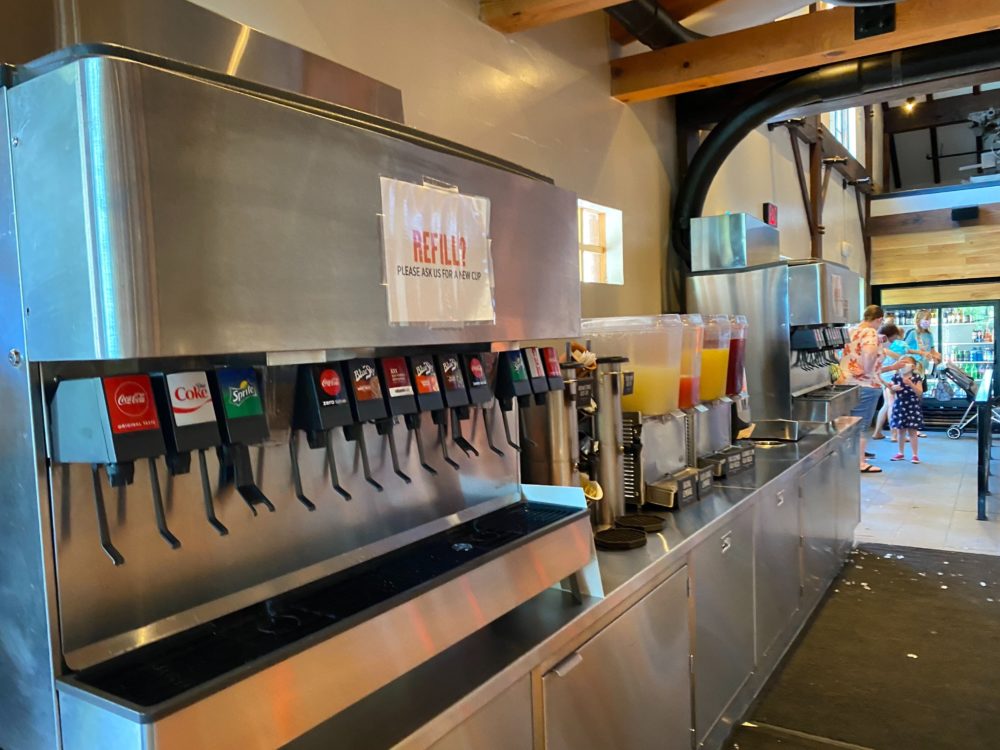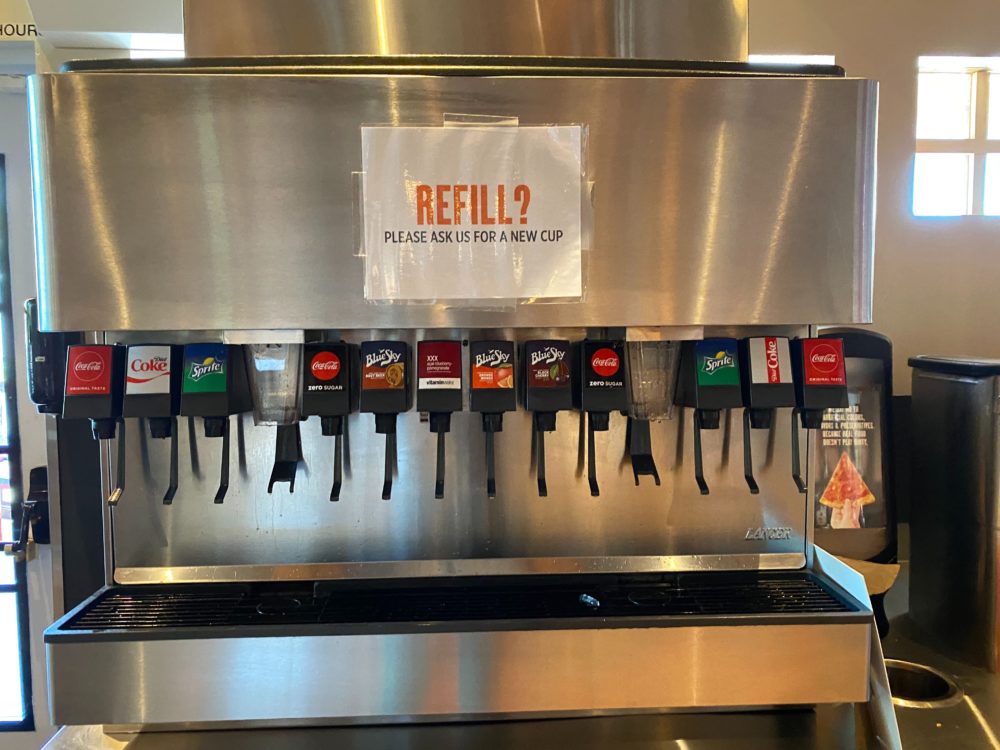 Over at the drinks station, a sign has been posted requesting guests obtain new cups for drink refills. It is a shame that more single-use waste will be generated from the new system, but it is all in the name of safety.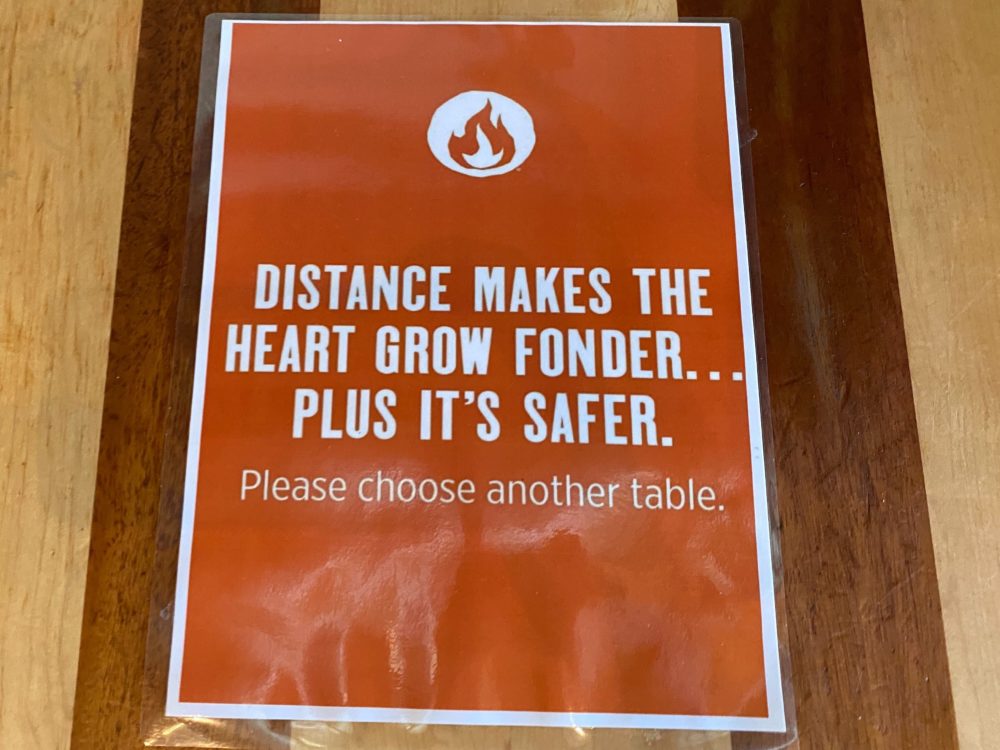 In the seating area of the restaurant, romanticised signage instructs guests not to sit on certain tables, ensuring a system where every-other table is left empty to promote social distancing. This meant that spaces are filling up up quickly, although both indoor and outdoor seating is available.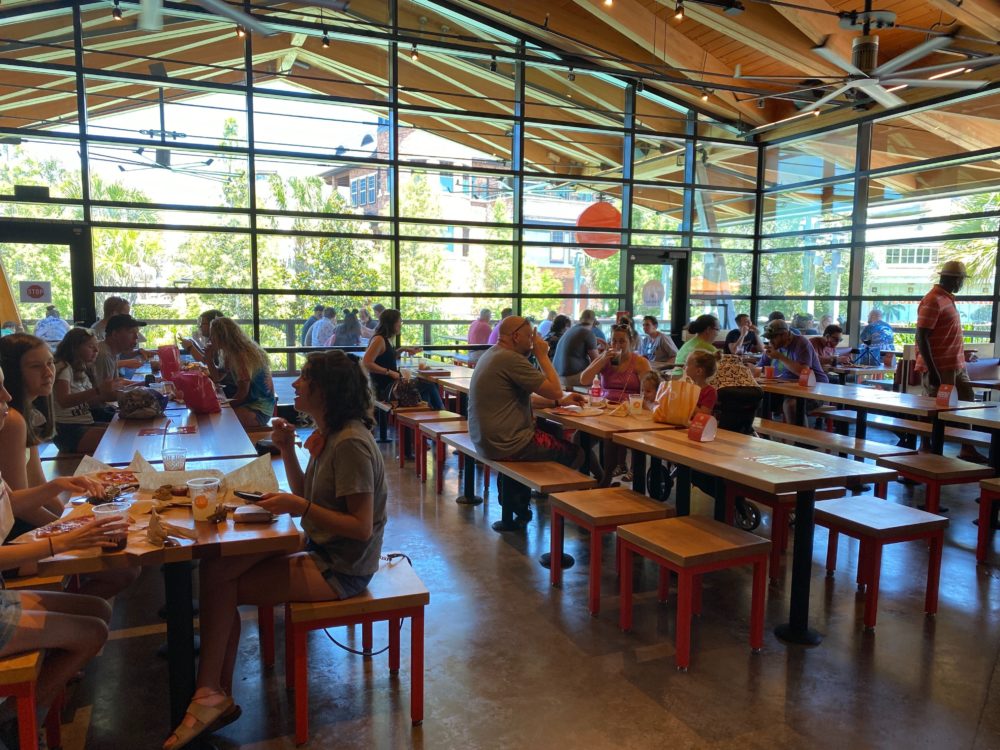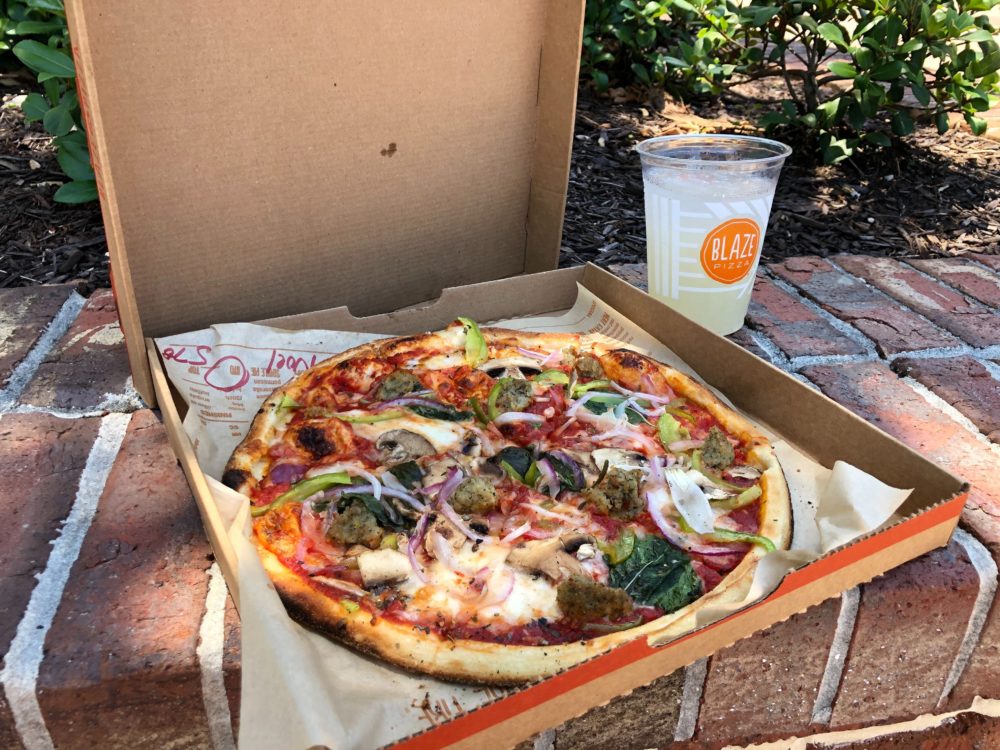 This one had to be eaten outside due to a lack of readily-available tables, but it was definitely worth it. Yum!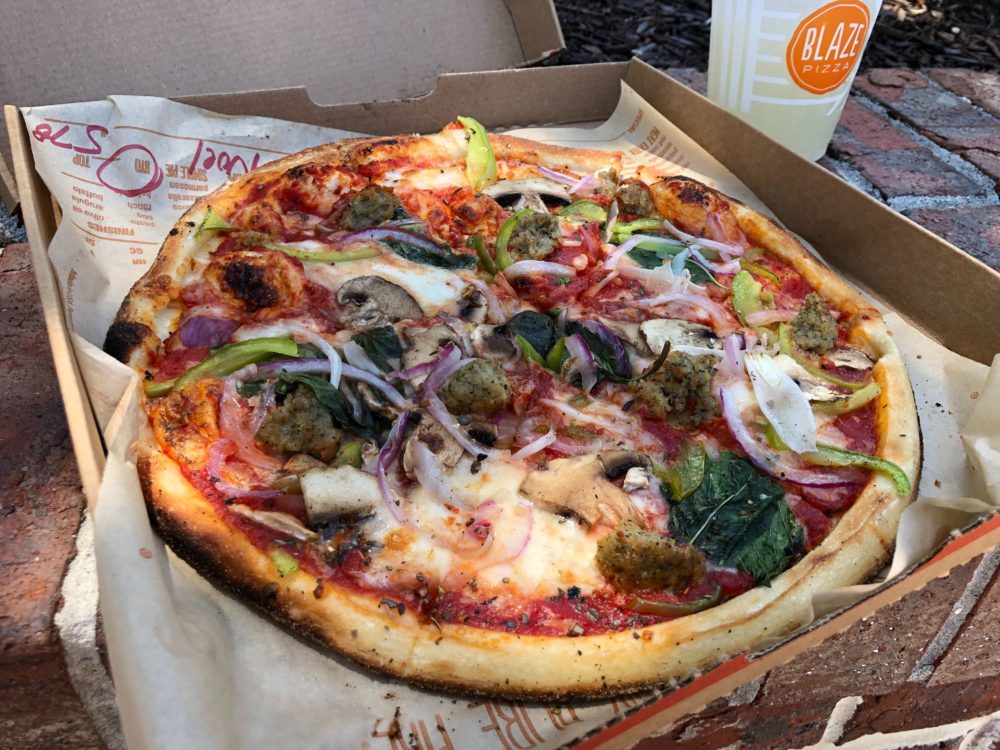 Will you be stopping by Blaze Pizza for your first trip back to Disney Springs? Let us know what toppings you've been dreaming about, and remember to stay safe!