CityWorks Eatery & Pour House was only open for a short time before the COVID-19 pandemic shut down Disney Springs. Construction had already caused a delayed opening for the restaurant, and now it seems that there is still work to be done after its grand opening only a few months ago.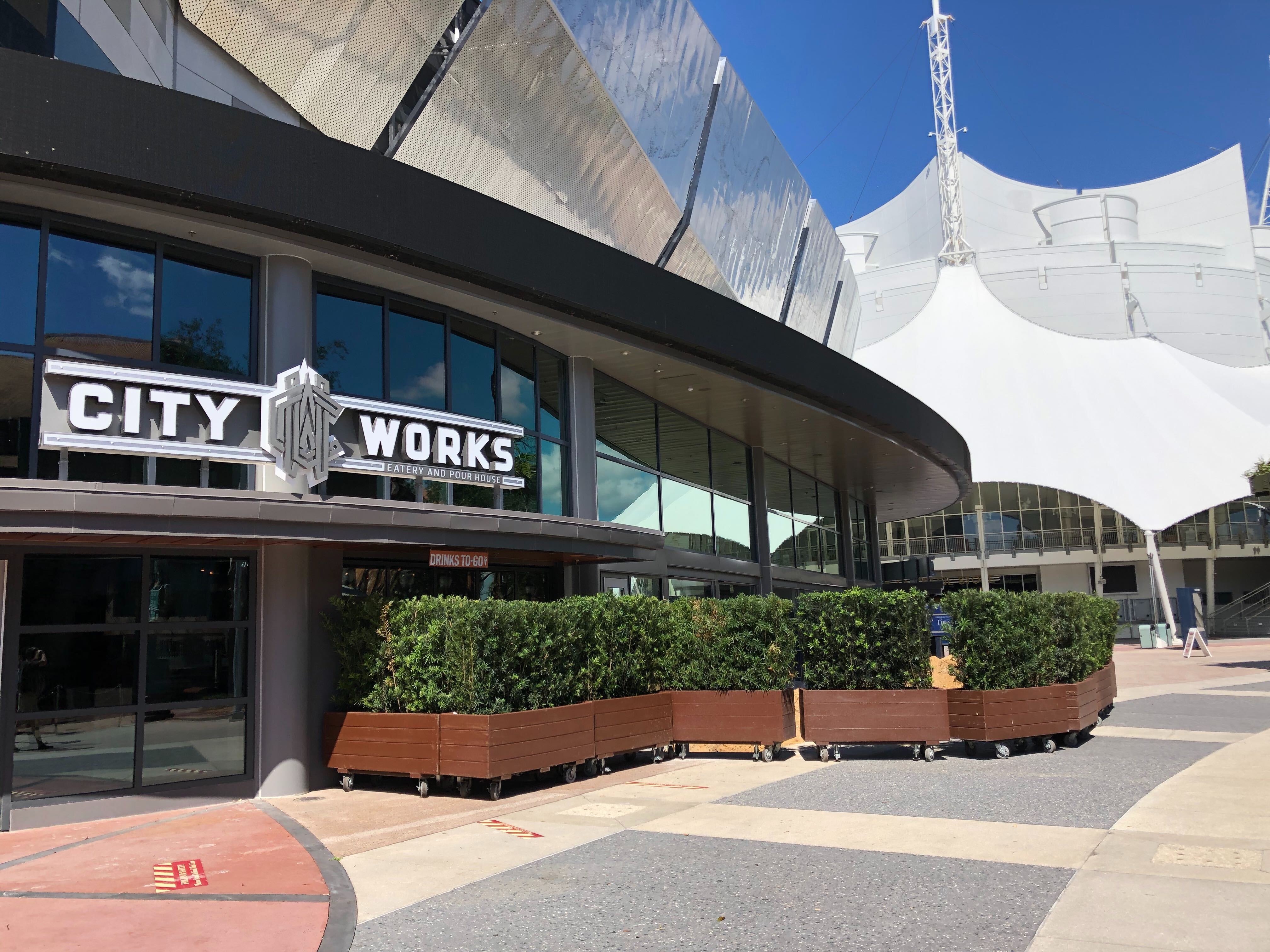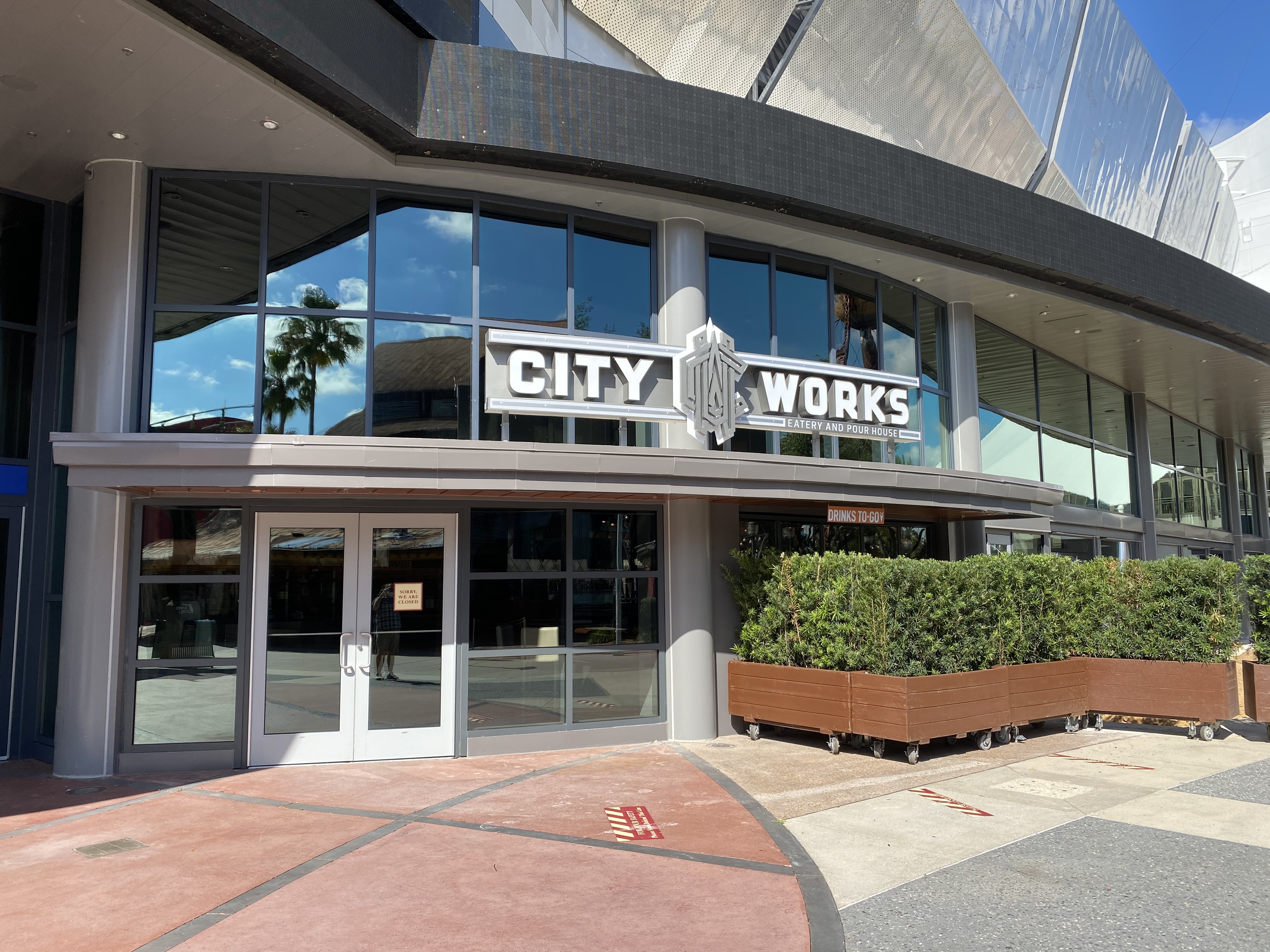 A barrier of shrubbery has been placed to block guest's view, and to prevent guests from stumbling into the current construction site.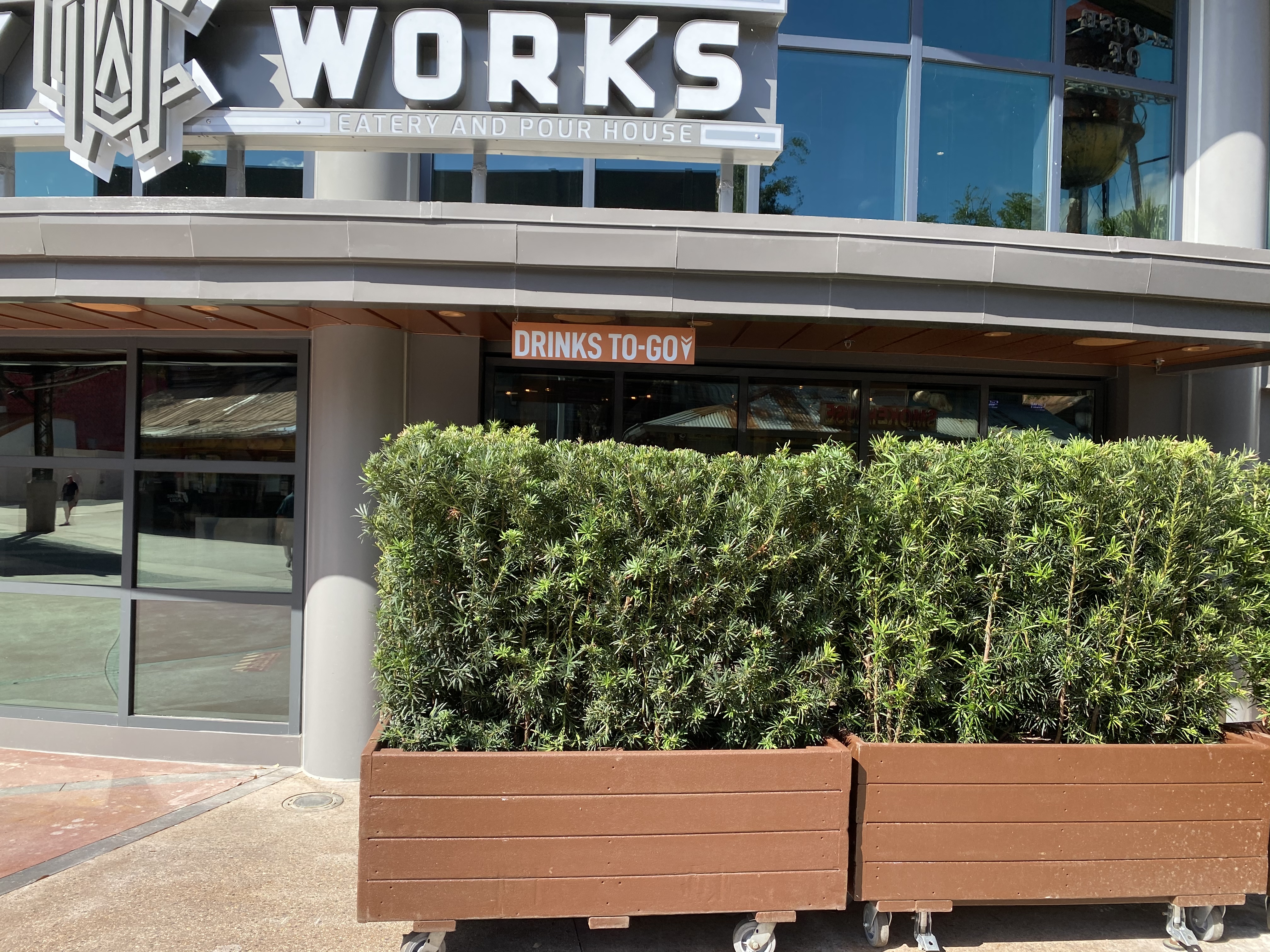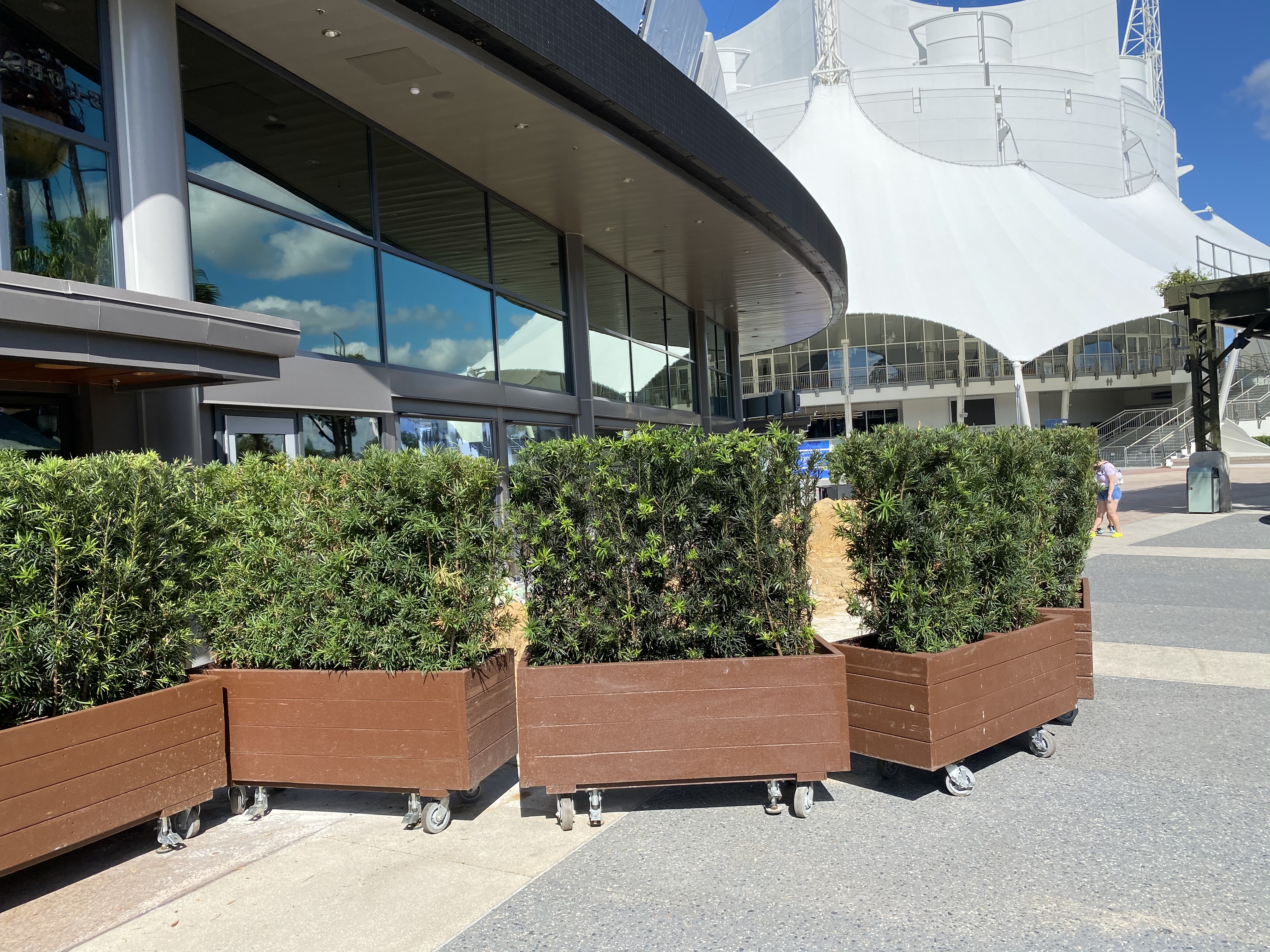 Although the barriers offer some privacy, we could still peek through them to see the area in front of the restaurant being torn up, with large piles of dirt resting on the other side.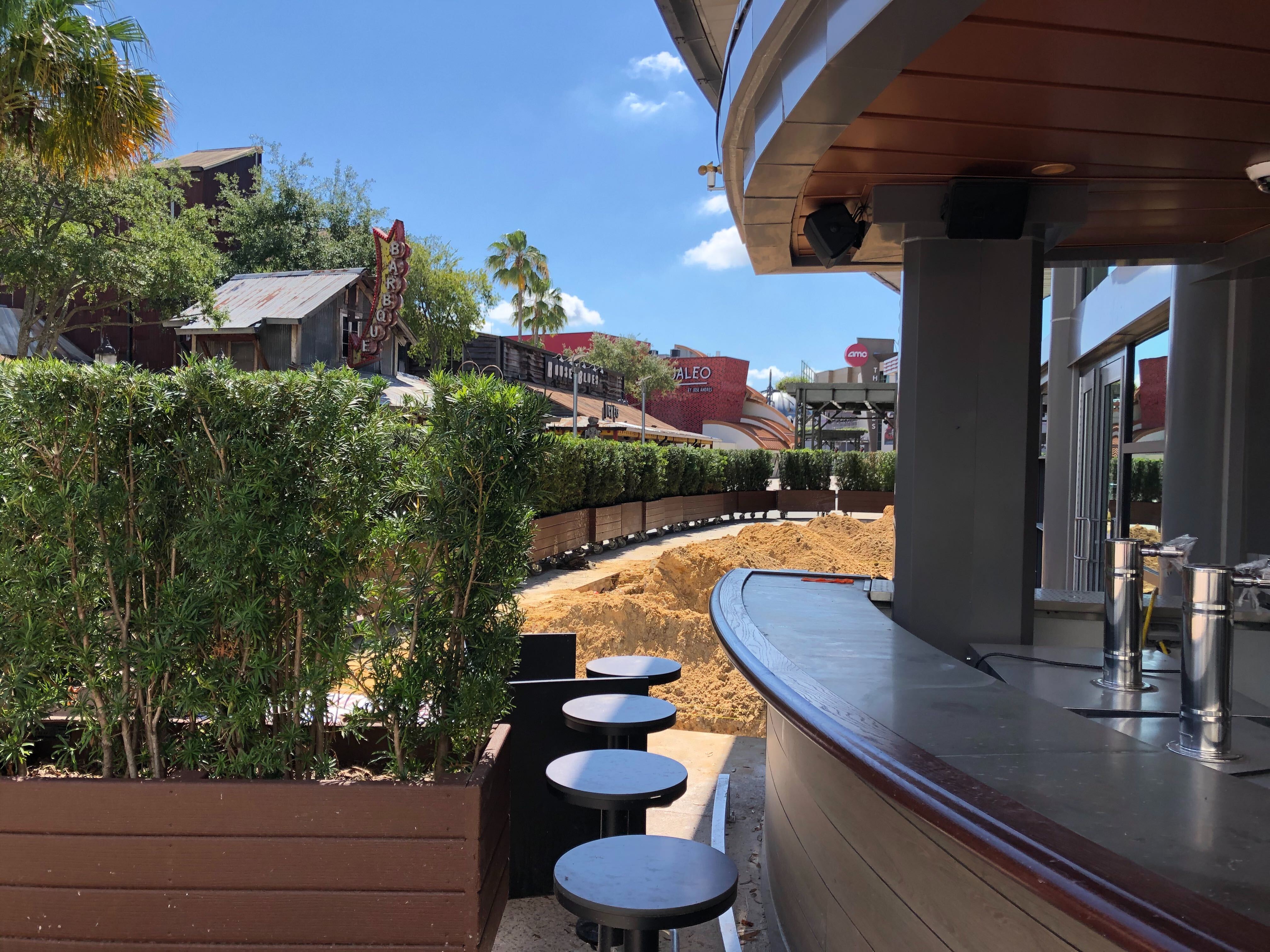 We could see more from the other side where the outdoor bar seating has remained. Peeking in, we can see a large section of concrete that has been removed.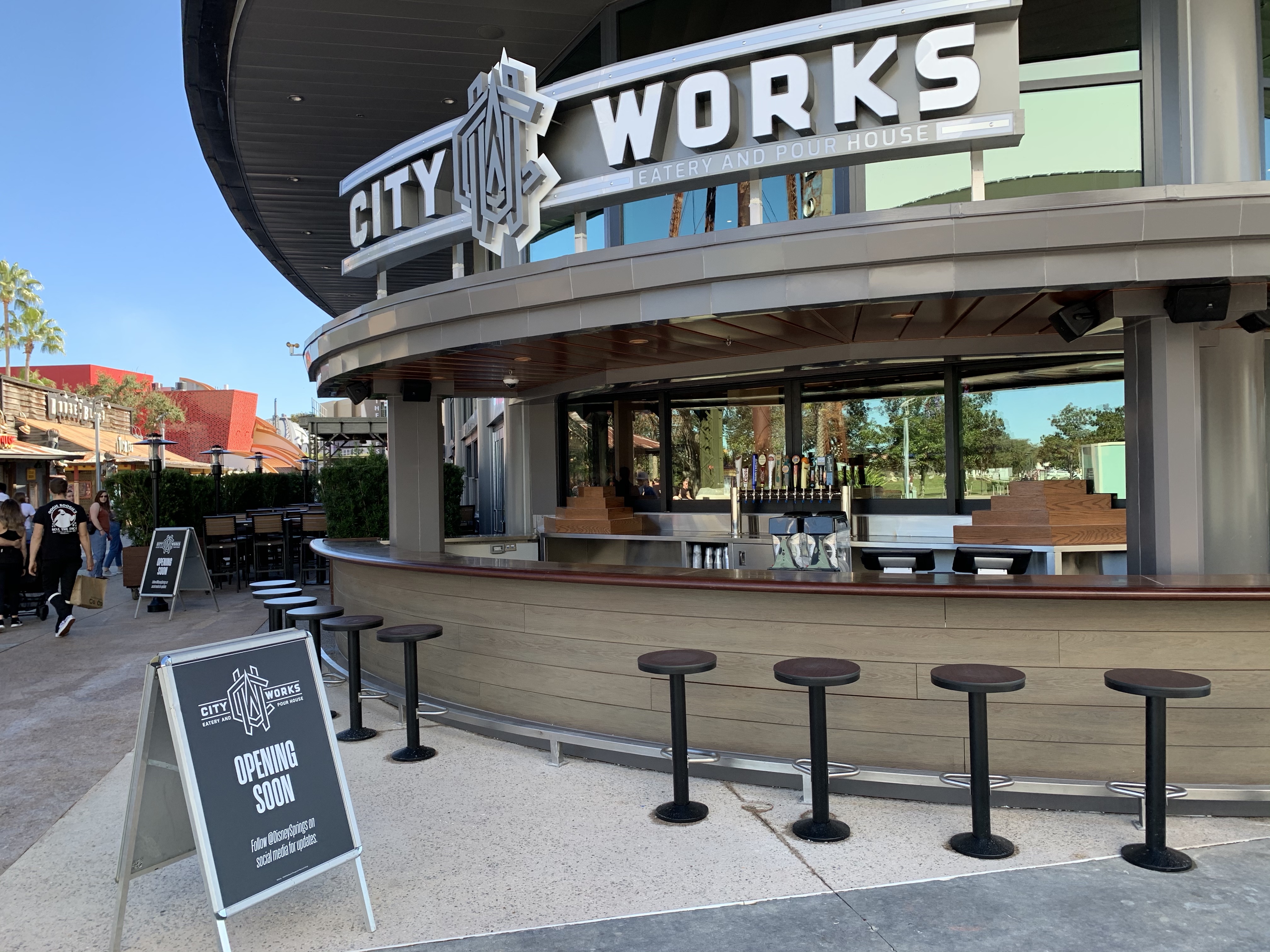 This area seems to be the outdoor seating section that is seen behind the shrubs in this picture before CityWorks' grand opening.
For only being open for a little over a month before the closures set in, seeing this type of construction is a little odd. This could be a redesign of seating due to social distancing practices, or something else entirely.
We'll be sure to keep you updated as construction continues.