Chicken Guy! has reopened with the first wave of third-party restaurants at Disney Springs today. From lockdown to Flavortown, it's time for chicken tenders and milkshakes! Chicken Guy! is always a popular choice at Disney Springs, and this highly-anticipated reopening is no exception.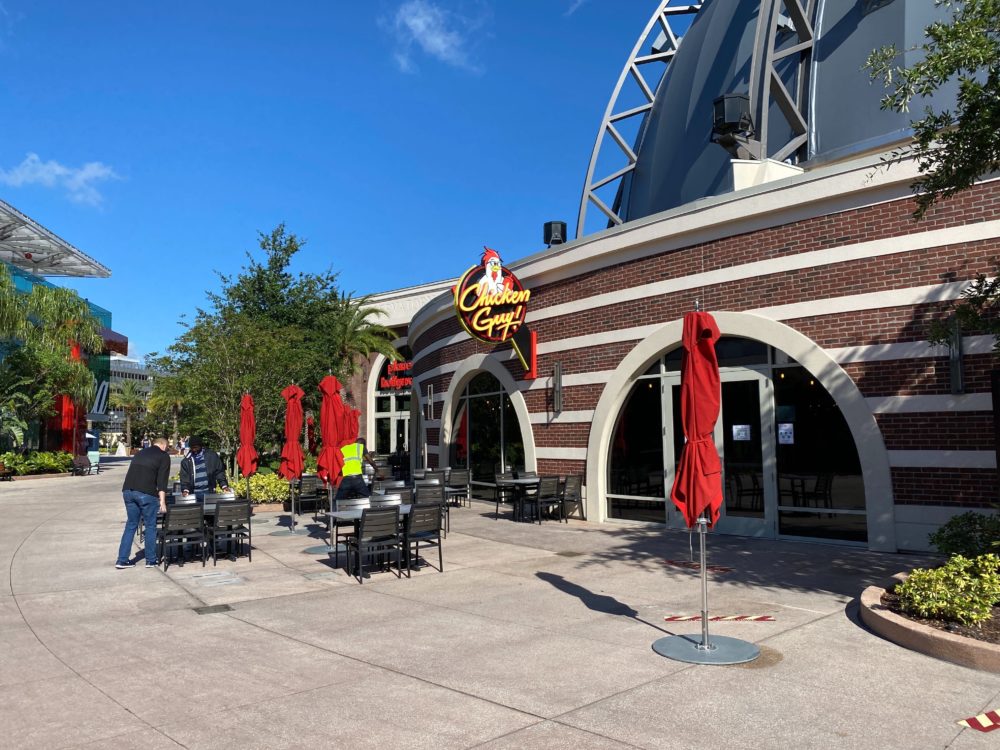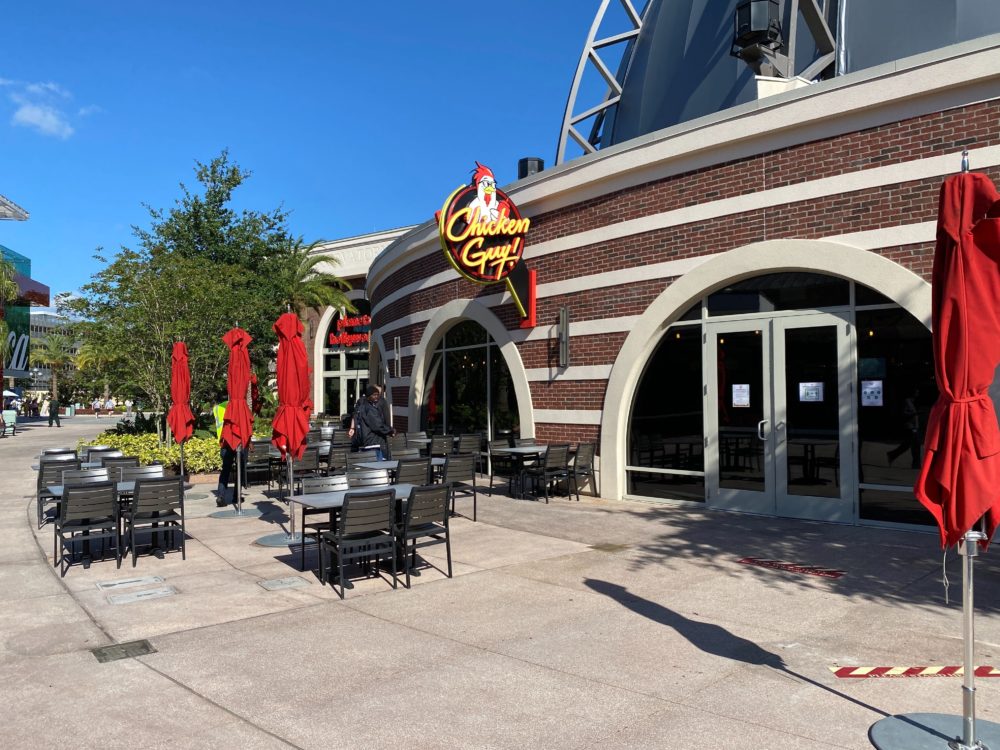 Before the restaurant reopened for the day, we surveyed the exterior of the restaurant, where outdoor seating has been spread out to comply with social distancing regulations, and that spacing markers have been placed on the ground to encourage responsible queuing.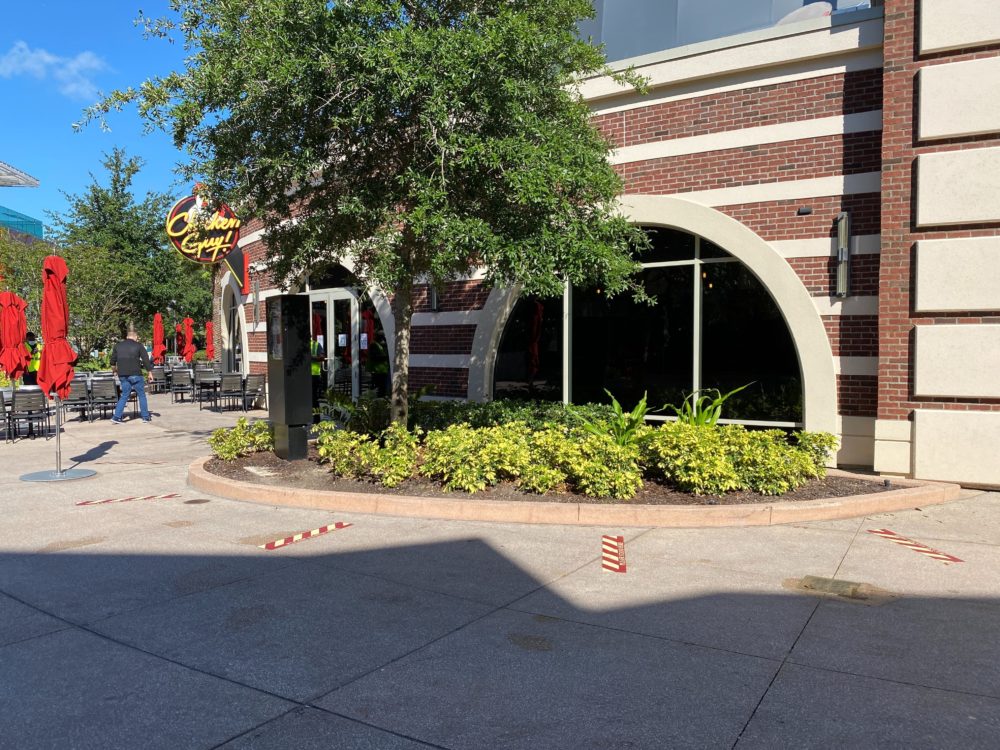 Here's a look at the new safety regulations in place for employees and guests dining at the location: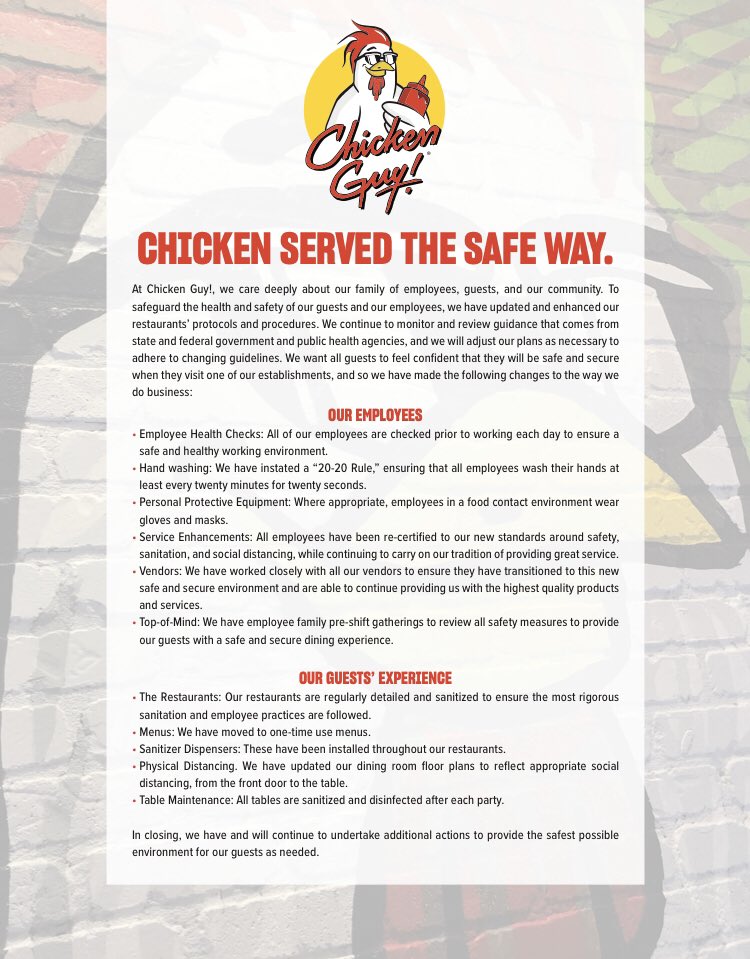 A laminated copy of these regulations has been posted on the door to the establishment, alongside bold social distancing guidelines, and a list of COVID-19 symptoms to watch out for.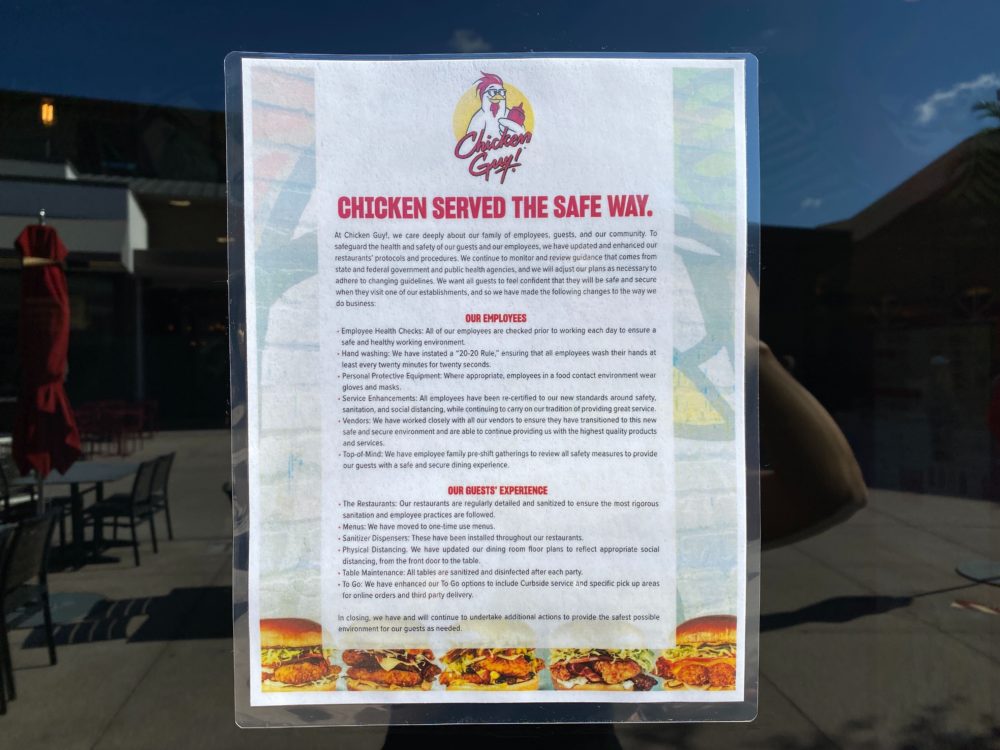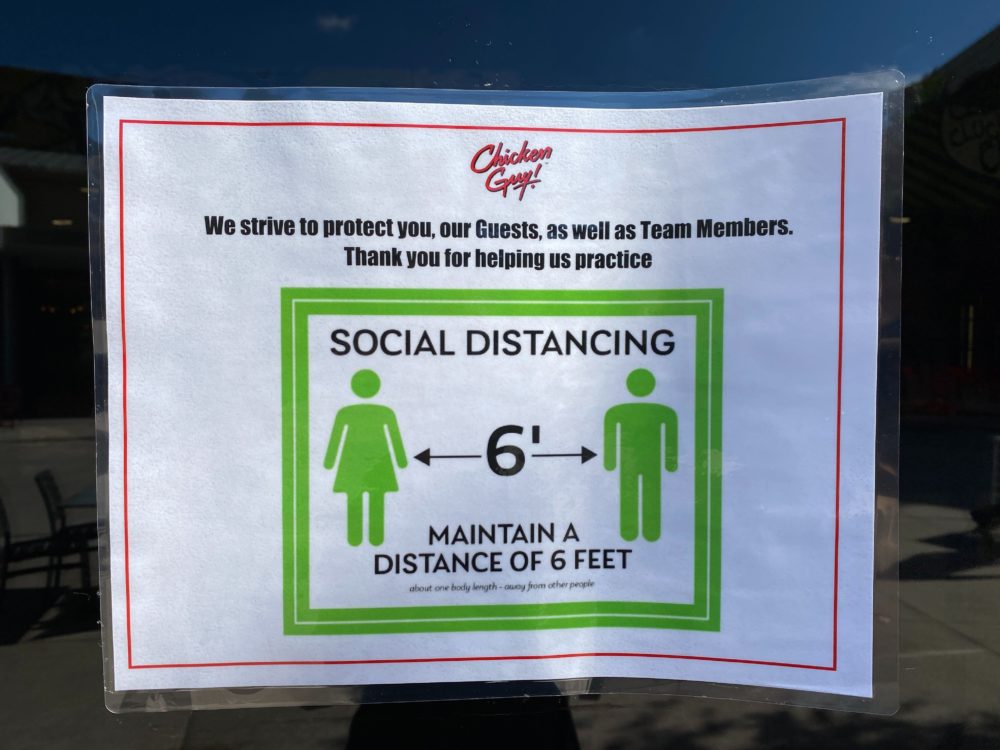 Chicken Guy! proved itself to be a very popular first meal back for guests, as the queue to get into the restaurant seemed to stretch for miles. At this time, we do not have photos of the interior, but similar social distancing markers are established throughout.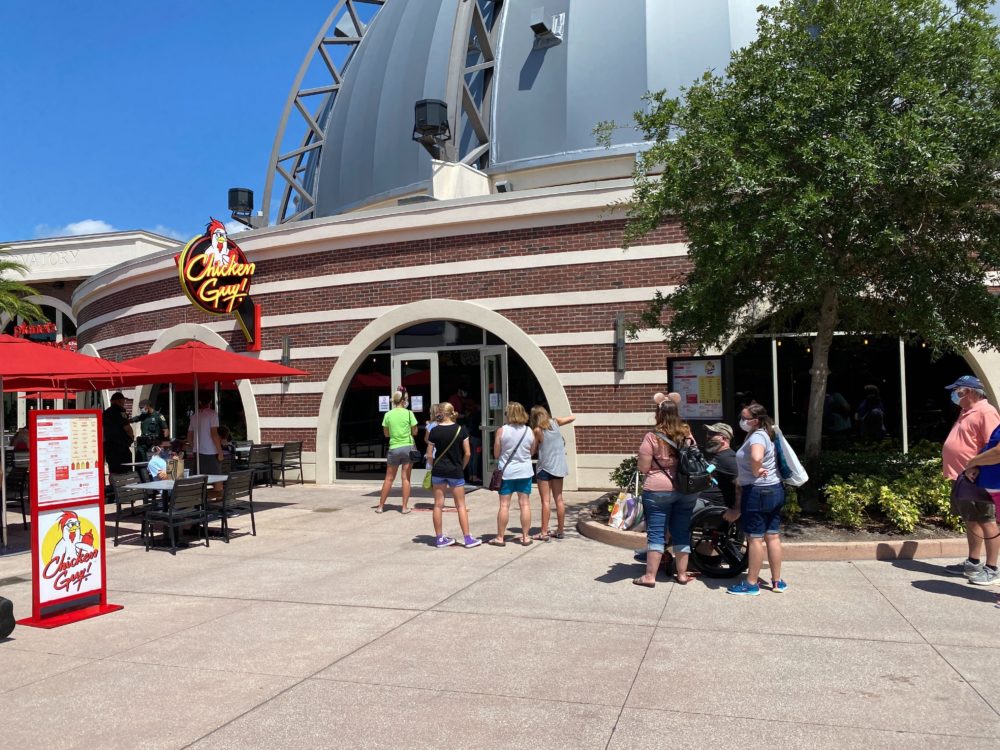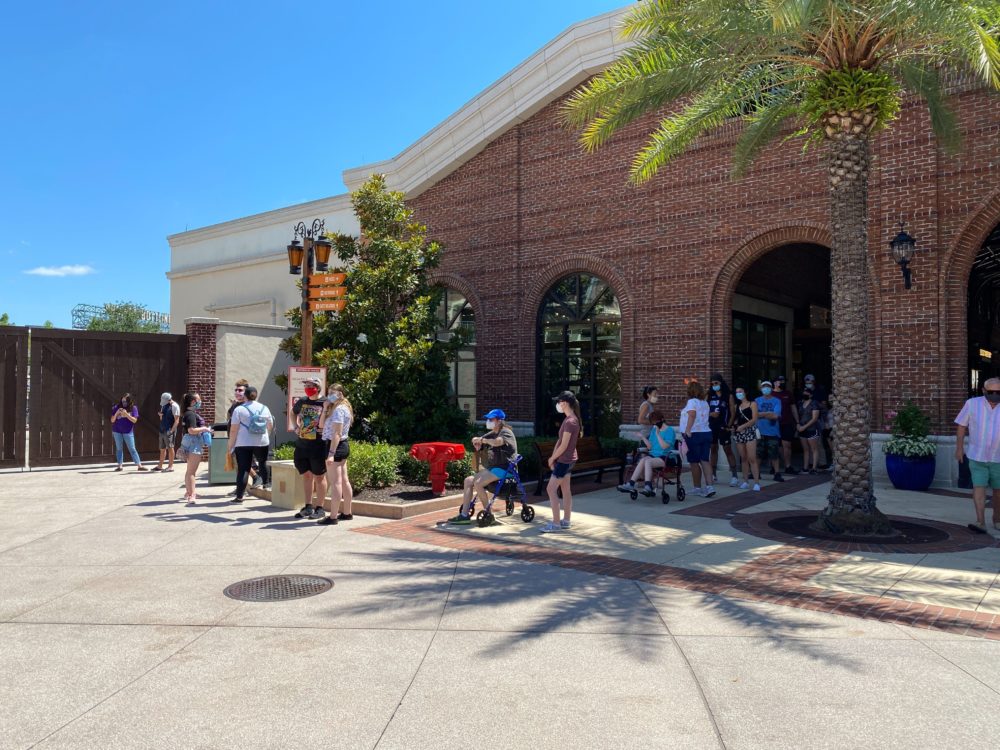 The line for the quick-service restaurant spanned all the way over to Tommy Bahama.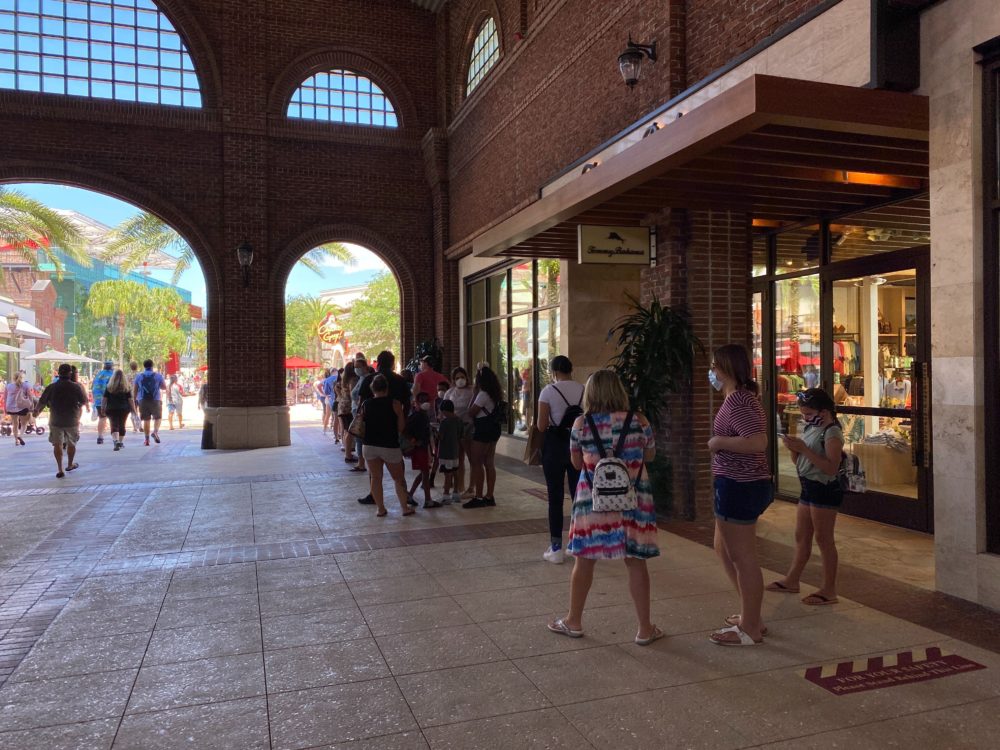 To comply with health and safety guidelines, paper menus were being handed out, and disposed of after use. Here's a look at the dishes on offer…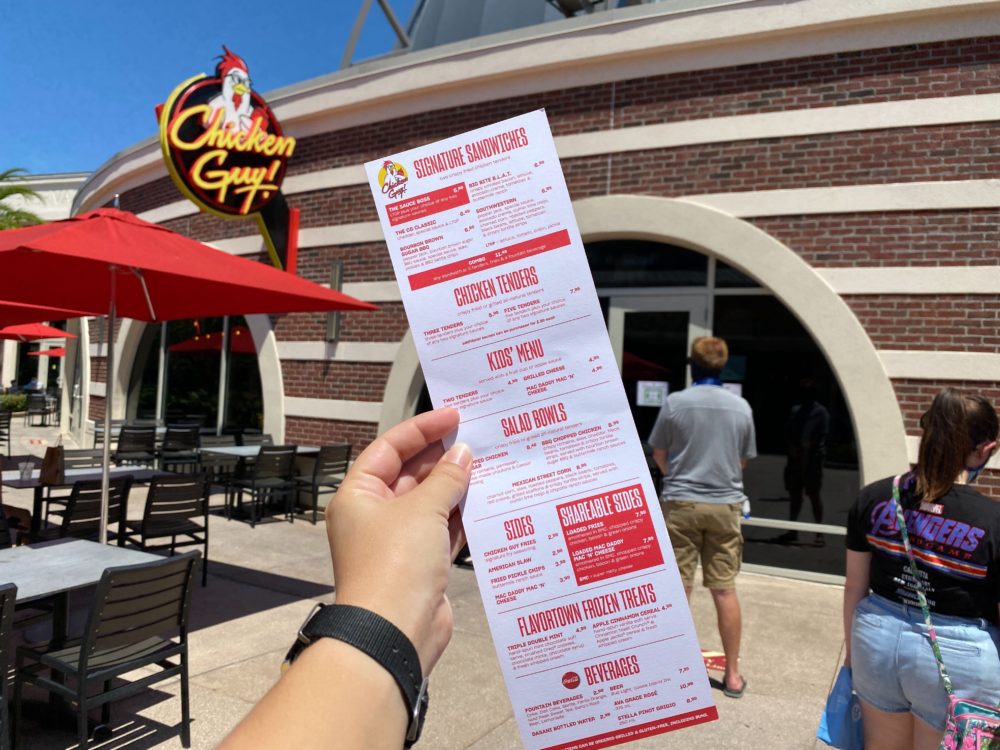 Hours for the restaurant are from 11:30 AM to 9:30 PM. As with all restaurants currently reopening as part of the now "full" Phase 1, all indoor seating is limited capacity. All other guests must be seated outdoors, with tables having at least 6 feet of space in between. Guests must wear face masks at all times except when eating or drinking.
Will you be heading to Disney Springs later today for the phased reopening? Let us know in the comments, and make sure to read up on our Chicken Guy! review so you know just what to order.