Disney Springs has reopened for the masses to come and enjoy most of what this shopping and dining district has to offer. Although not everything is open yet, including Disney-owned locations which will reopen on May 27, a lot of stores and restaurants have opened their doors to guests, with newly implemented social distancing procedures.
A lot of these procedures include markings on the ground to keep guests six feet apart while in queue lines, and one-way entrances to dining locations.
Let's take a look at some of the latest updates!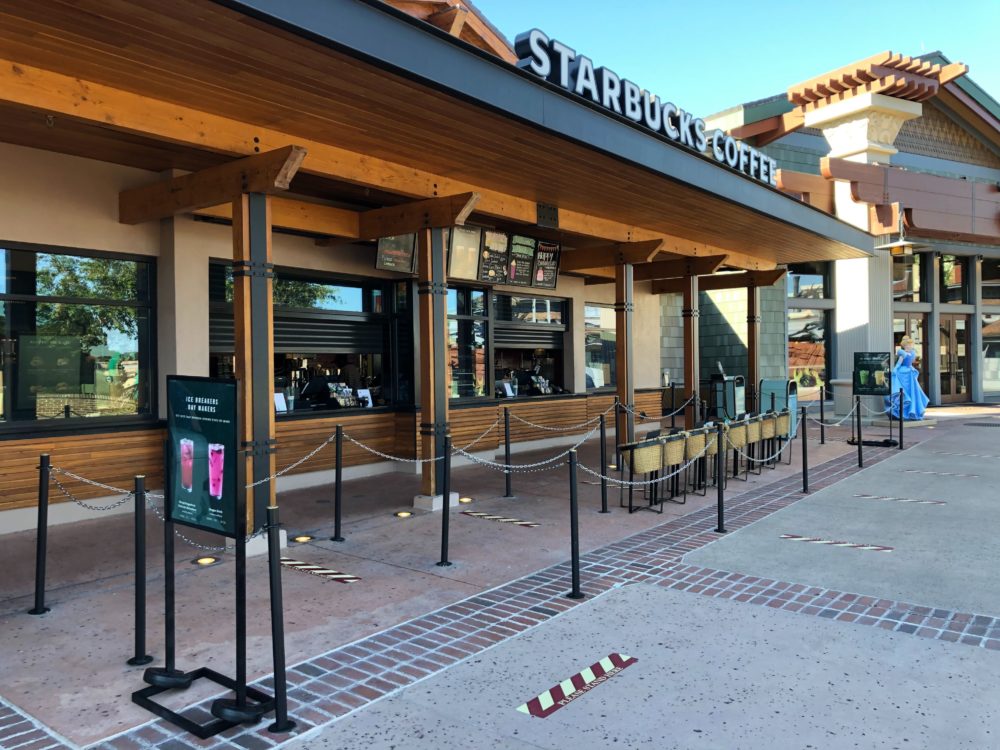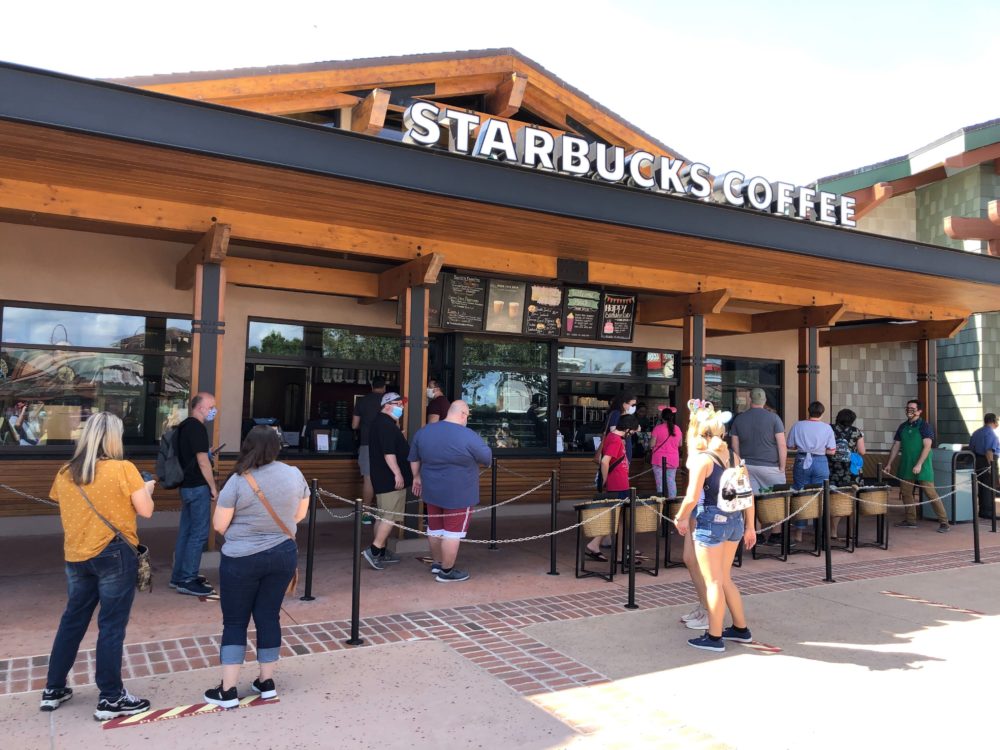 The Starbucks location in Marketplace outside of World of Disney has their social distancing markers within their queue line, as well as Starbucks team members assisting in the ordering process before guests reach the counter.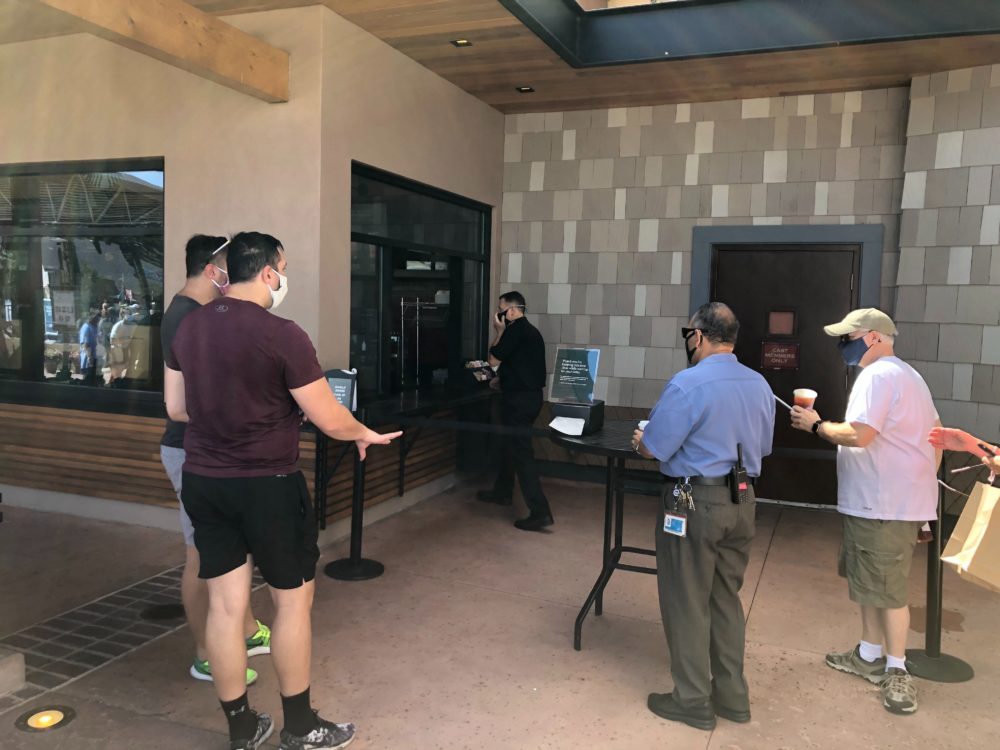 A Starbucks team member handling the drinks as they come out of the side windows and placing them on a table for guests to then grab their order.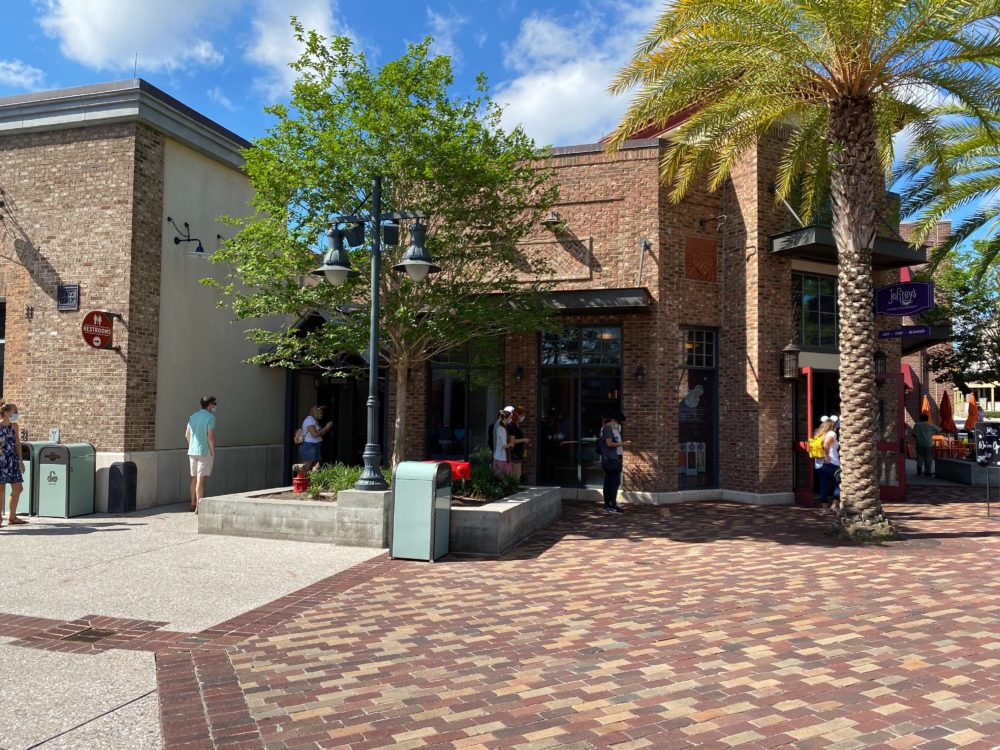 If you're looking for Joffrey's over Starbucks, the queue extends outside of the location and wraps around the side of other shops.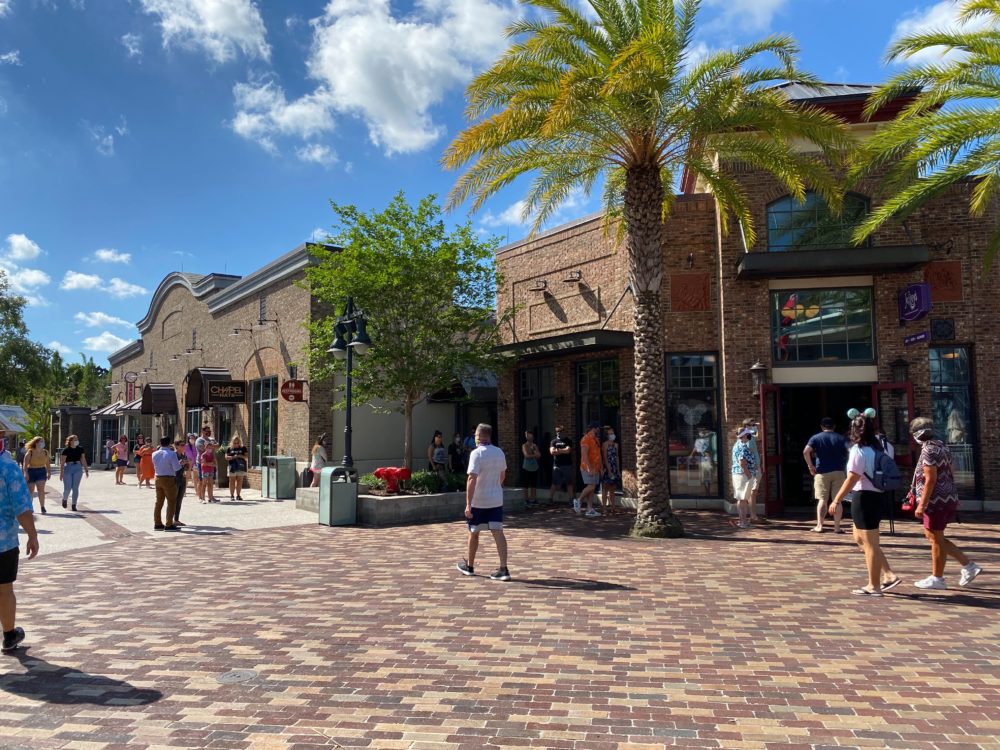 The social distancing here makes the line seem longer than it really is, but it has been consistently busy throughout today's reopening.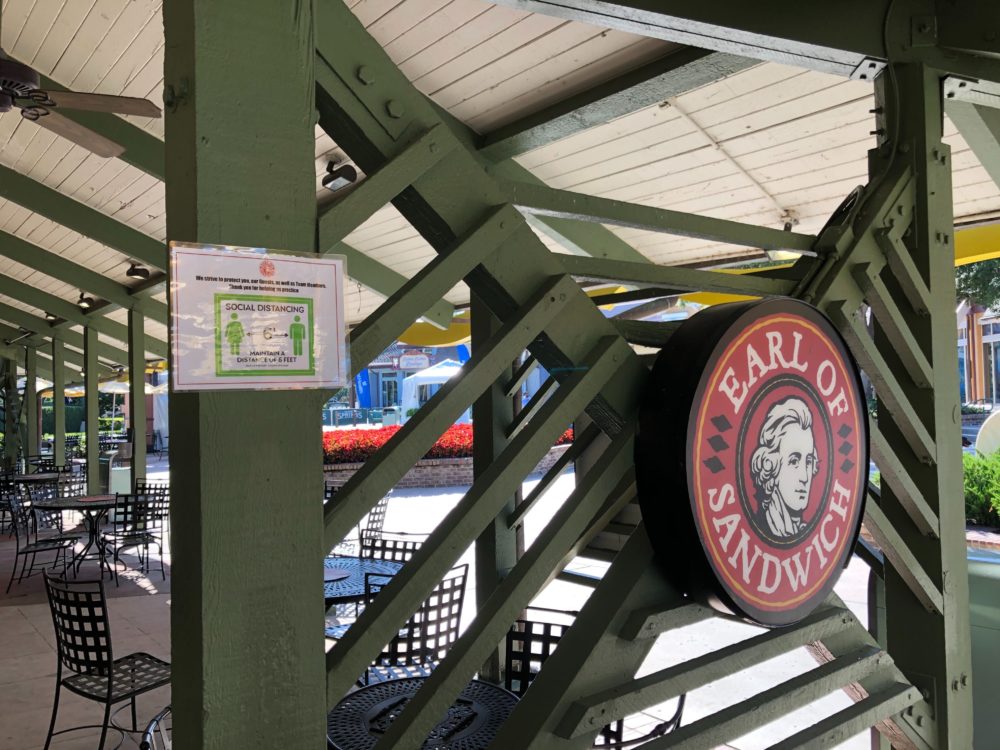 For other dining locations, like Earl of Sandwich, guests are reminded to keep six feet apart with these social distancing reminders posted around the outdoor seating area.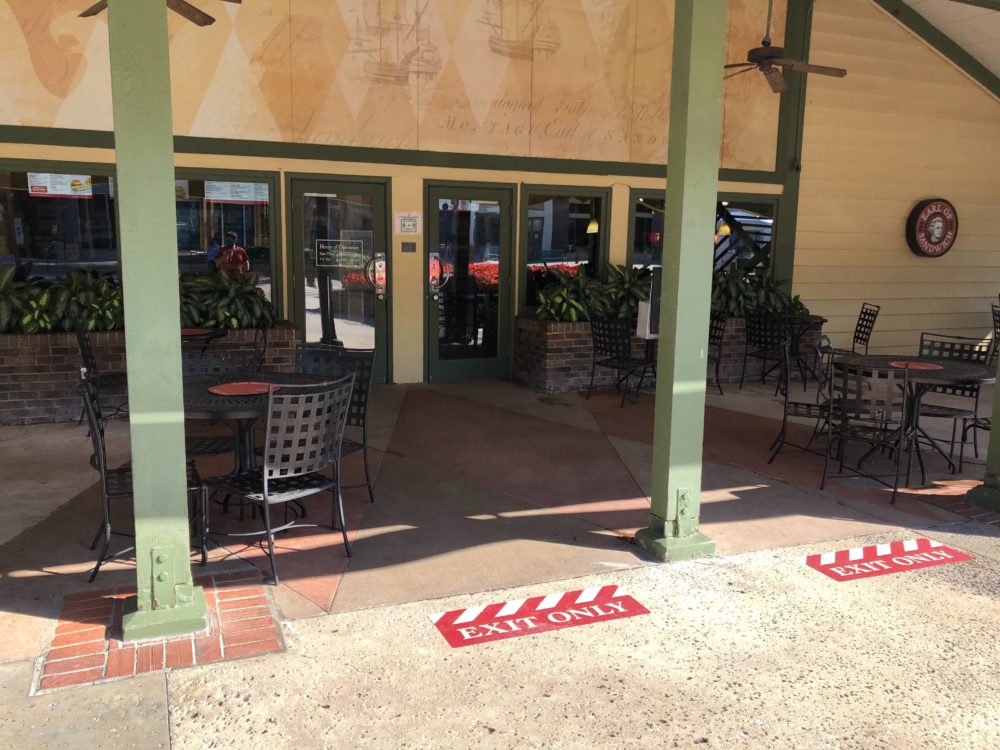 Earl of Sandwich also has a dedicated one-way entrance and exit, with markers placed to form queue lines and to remind guests which doors to use to get inside the restaurant.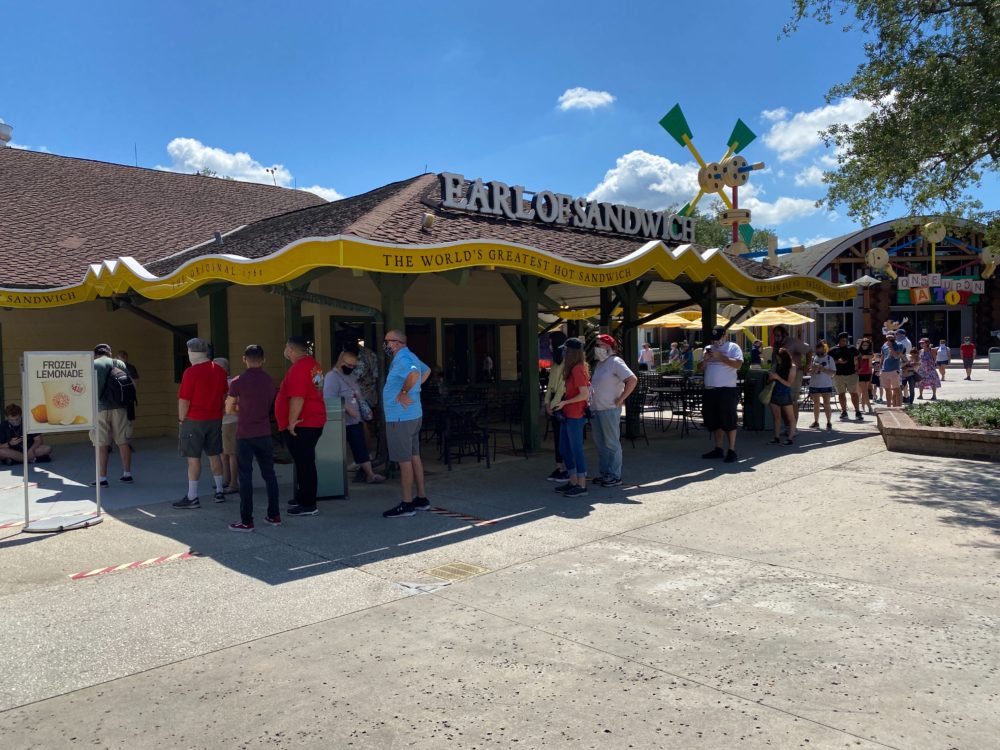 The line to get inside once opened quickly grew and spanned back to Once Upon A Toy.
However, with long lines like this, guests are then left to sort out the six feet apart on their own when there are no more markers in place.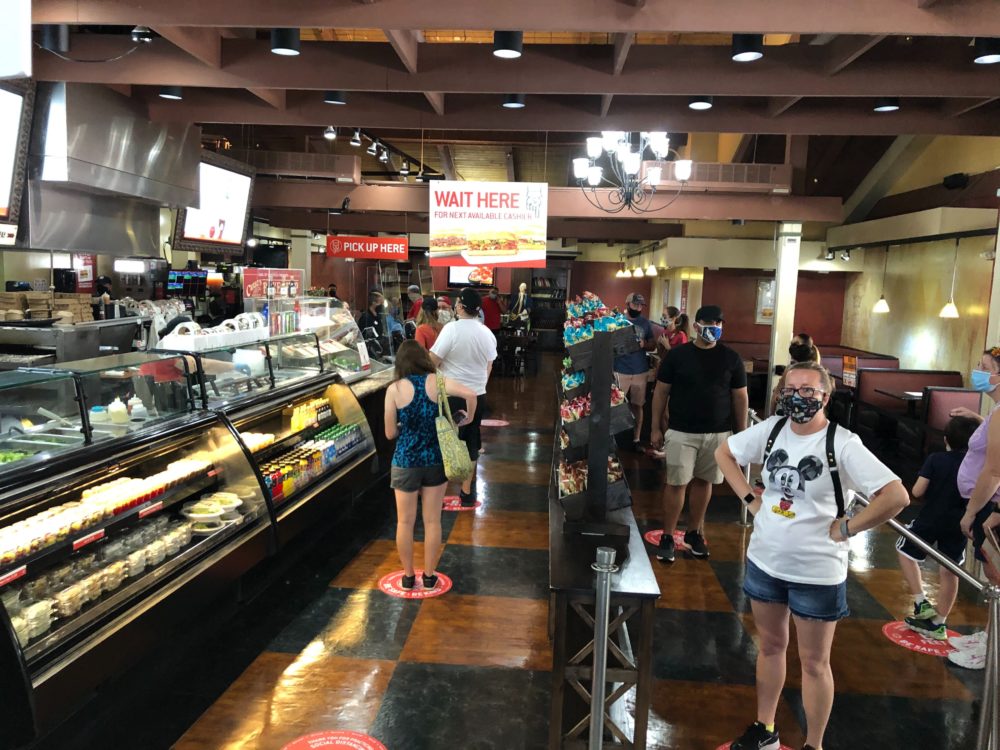 Inside, there's still markers for guests to queue up on while waiting to order.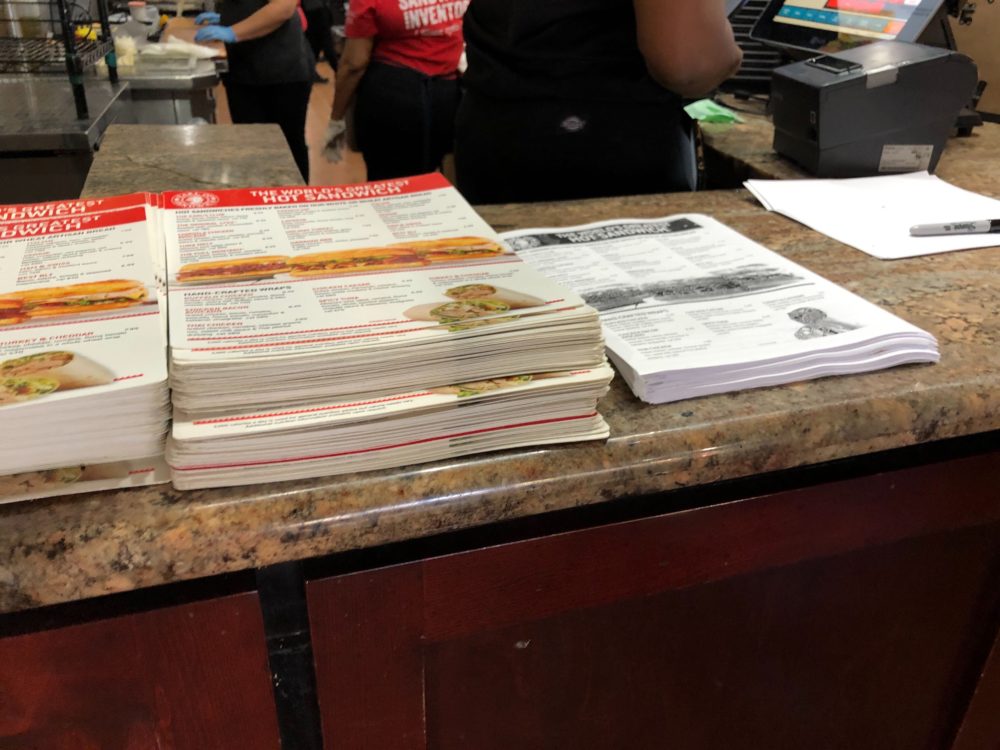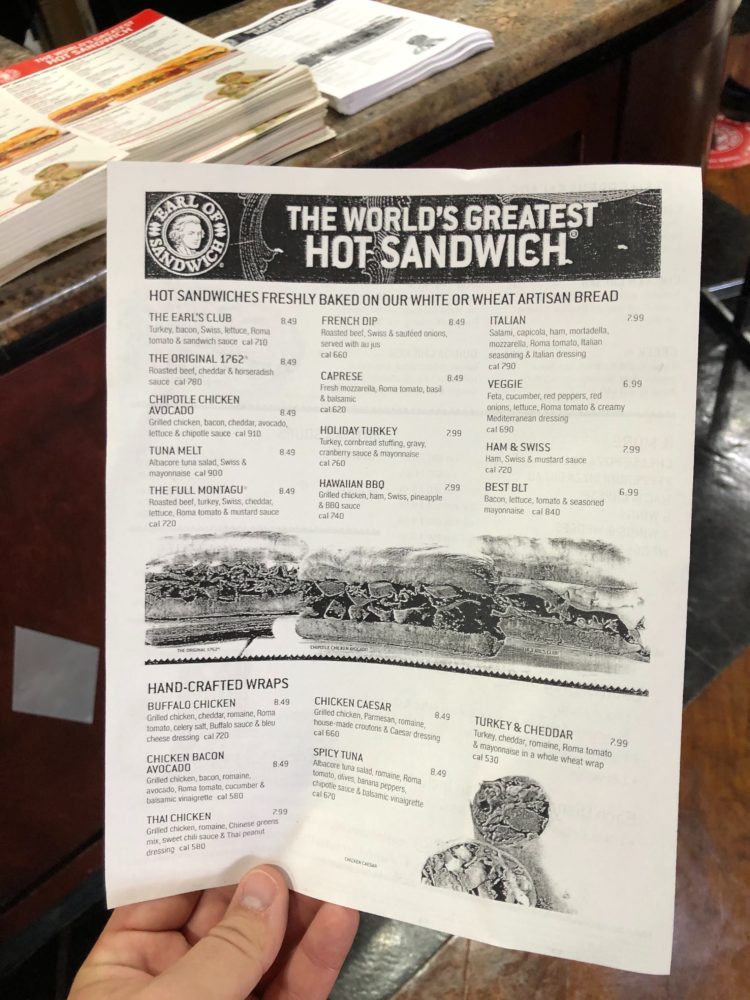 Instead of receiving physical menus to view, guests are being handed paper menus, which are then being thrown away after use.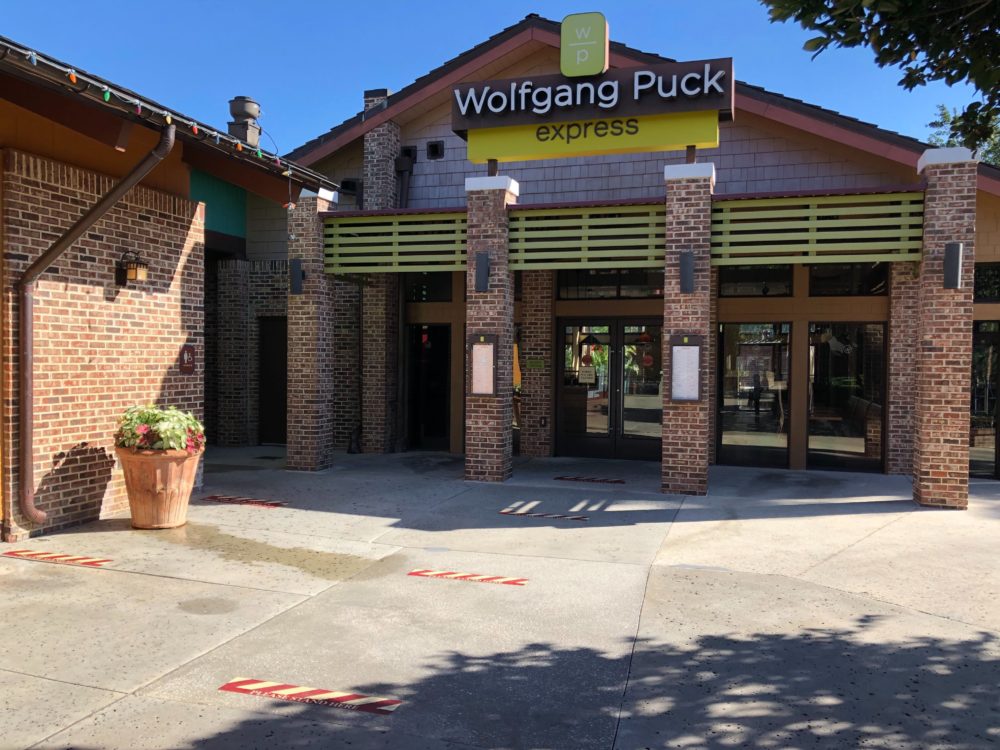 Wolfgang Puck Express also features social distance markers that lead to the entrance of their restaurant. You can also see on the left hand side markers for the bathrooms too.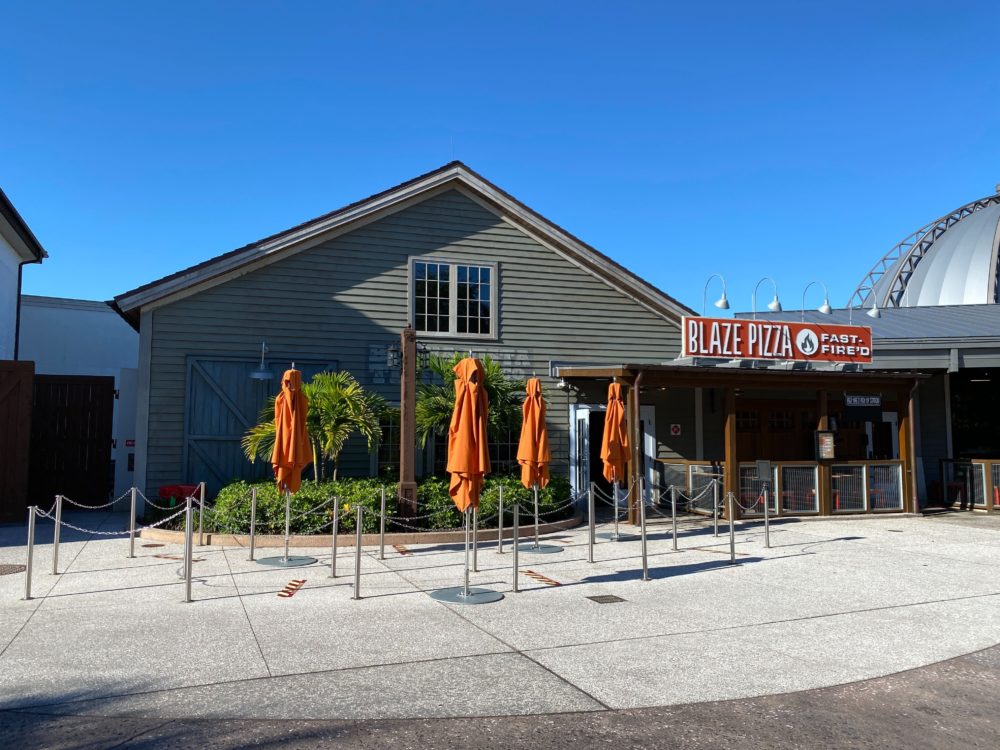 Similarly, with Blaze Pizza, the markers are already in the pre-established queue lines to enter the restaurant. Mobile ordering is also available here.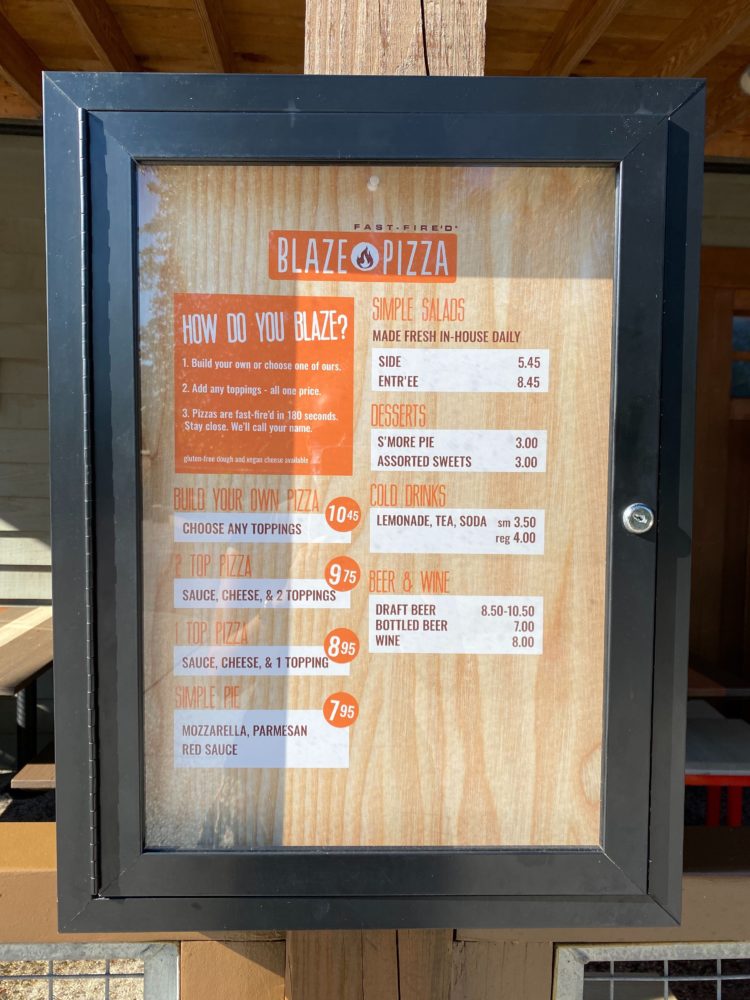 A basic menu of Blaze Pizza's offerings are kept in a closed menu display box for guests to preview before entering.
D-Luxe Burger's outdoor seating has been spread out a bit as well to accommodate being six feet apart.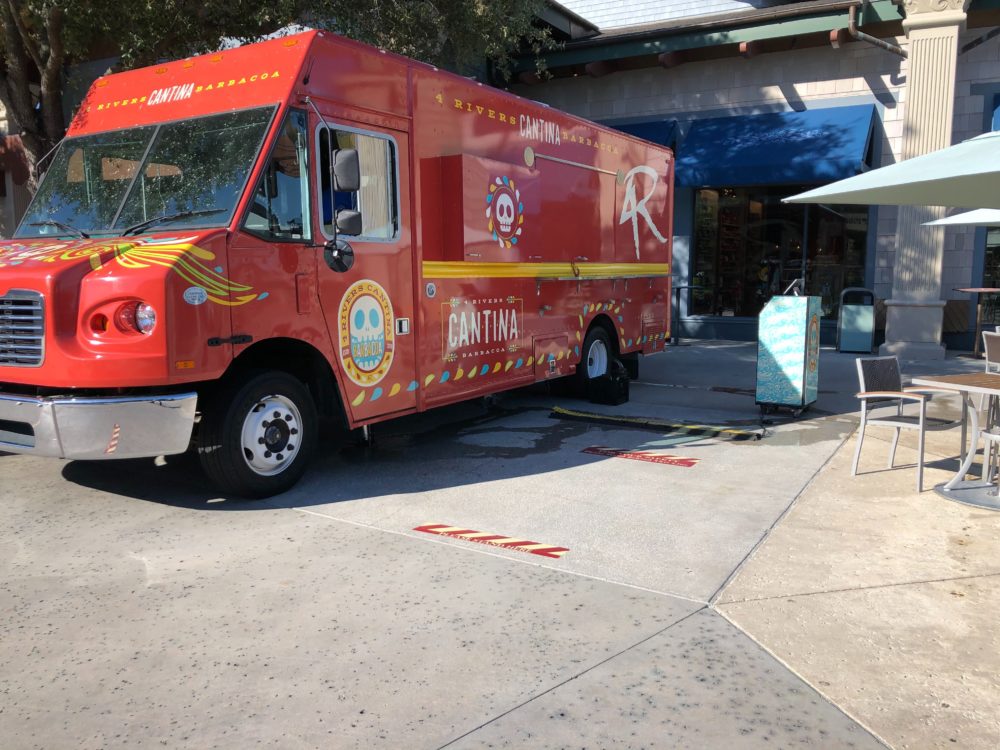 4 Rivers Cantina Food Truck also has social distance markers which surround the truck to form their queue line.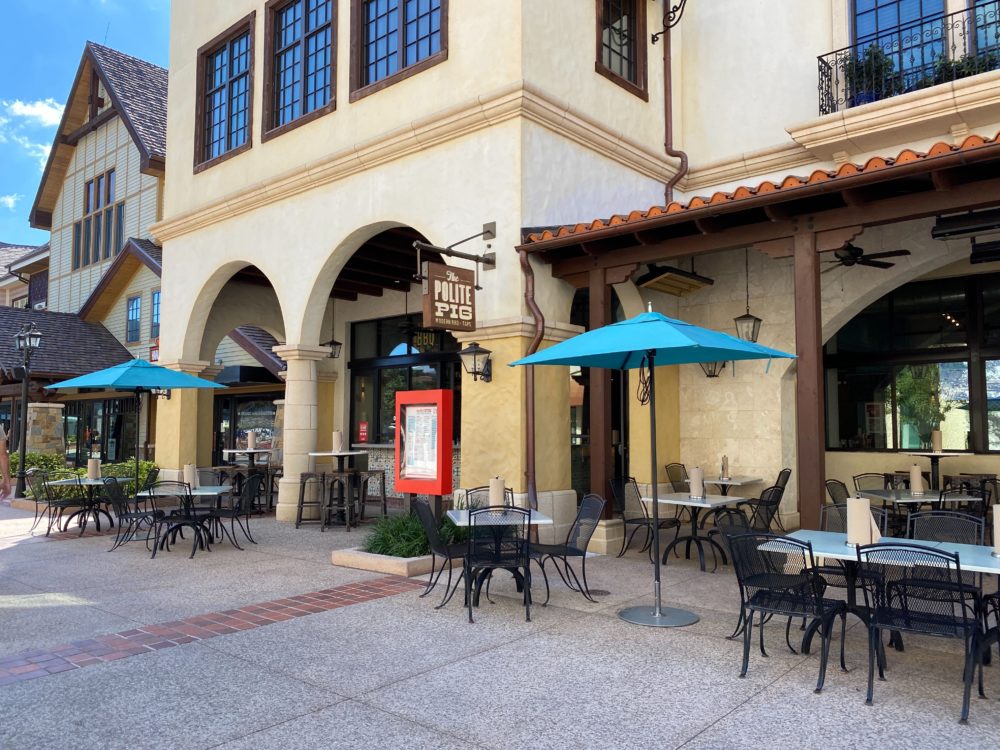 Back in Town Center, The Polite Pig has expanded their outdoor seating area to keep within social distance guidelines.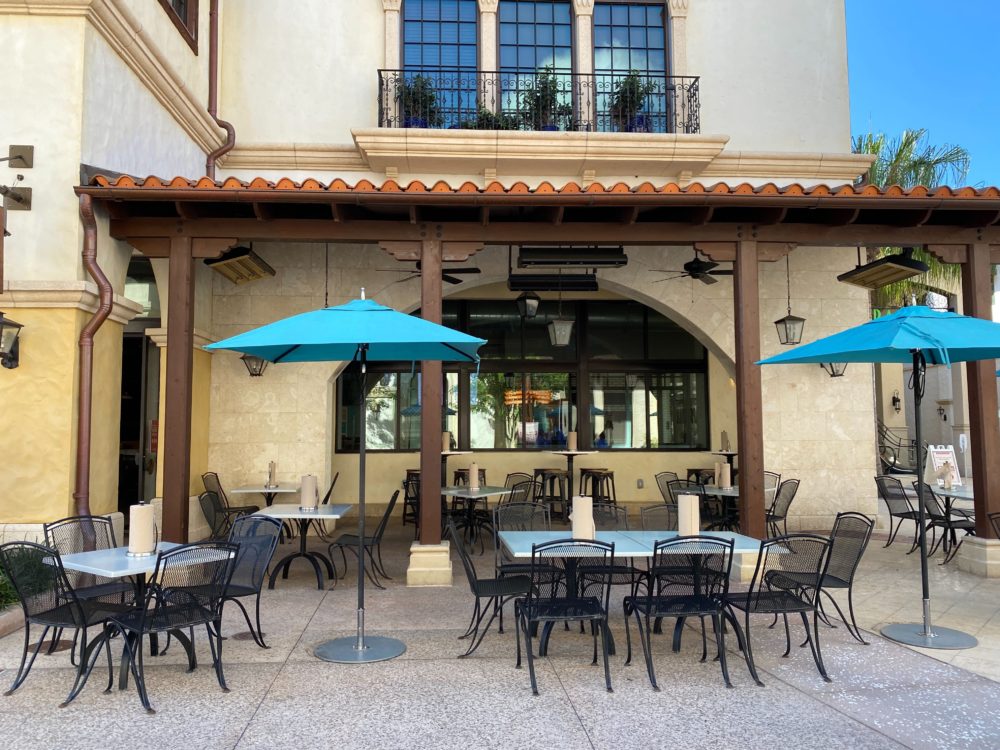 The seating is now spread out more from underneath the overhang, with umbrellas set up to offer some shade.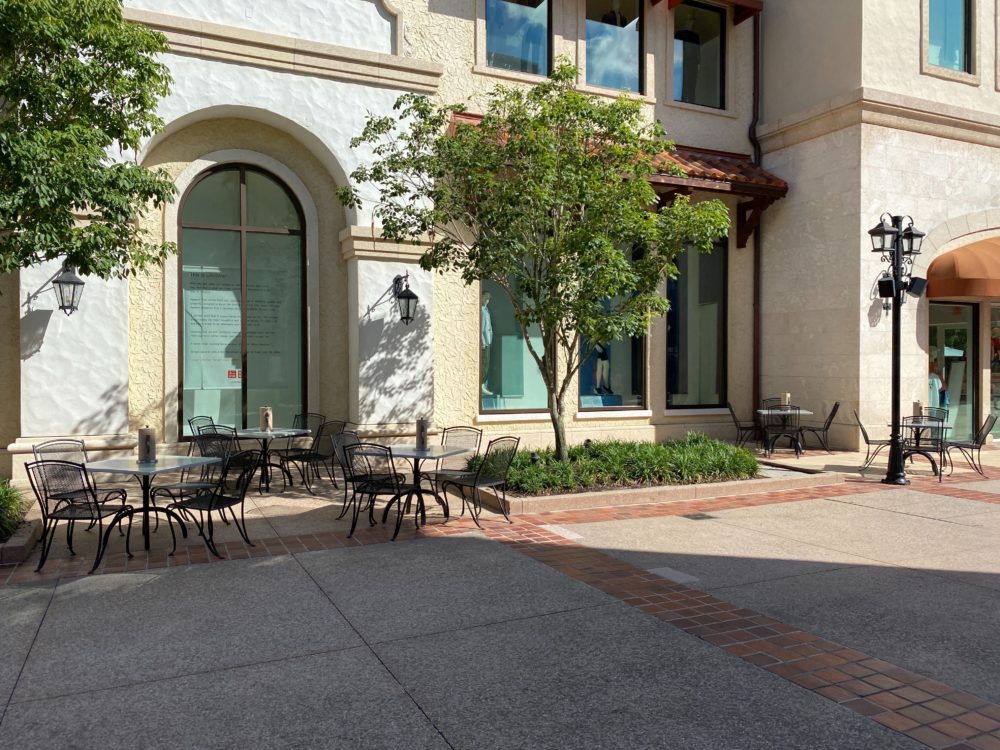 A few of the tables have even been moved over by Uniqlo to help support this busy restaurant's flow of guests.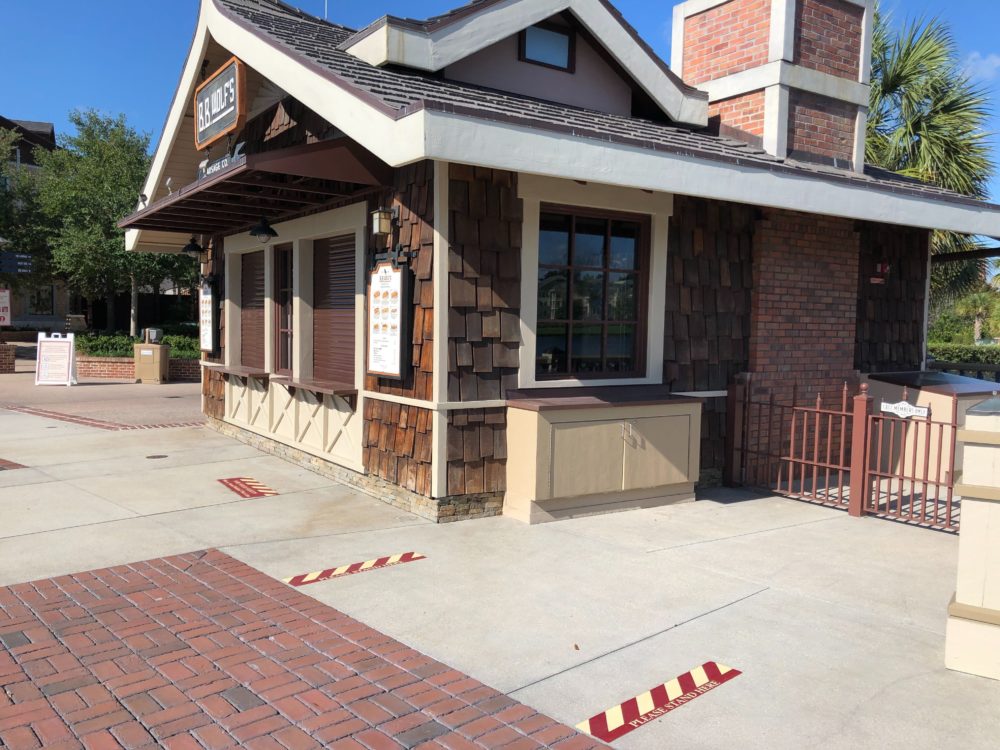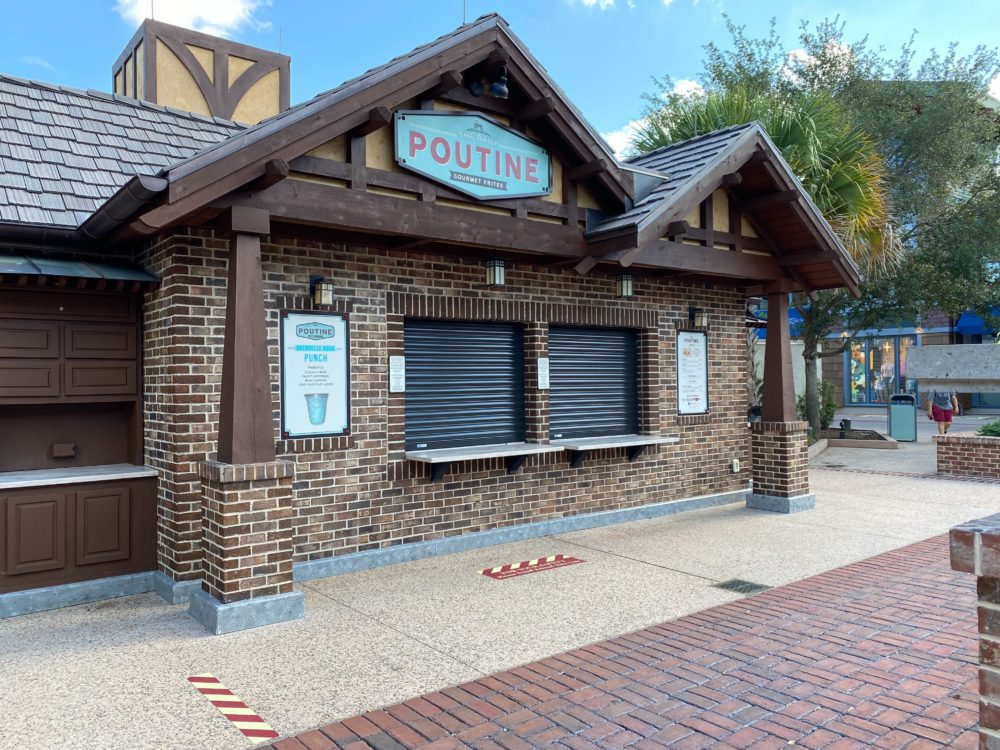 Outdoor locations like B. B. Wolf's and The Daily Poutine have markers up as well around their location to work on making a queue line and keeping guests from crowding around the ordering and pick up windows.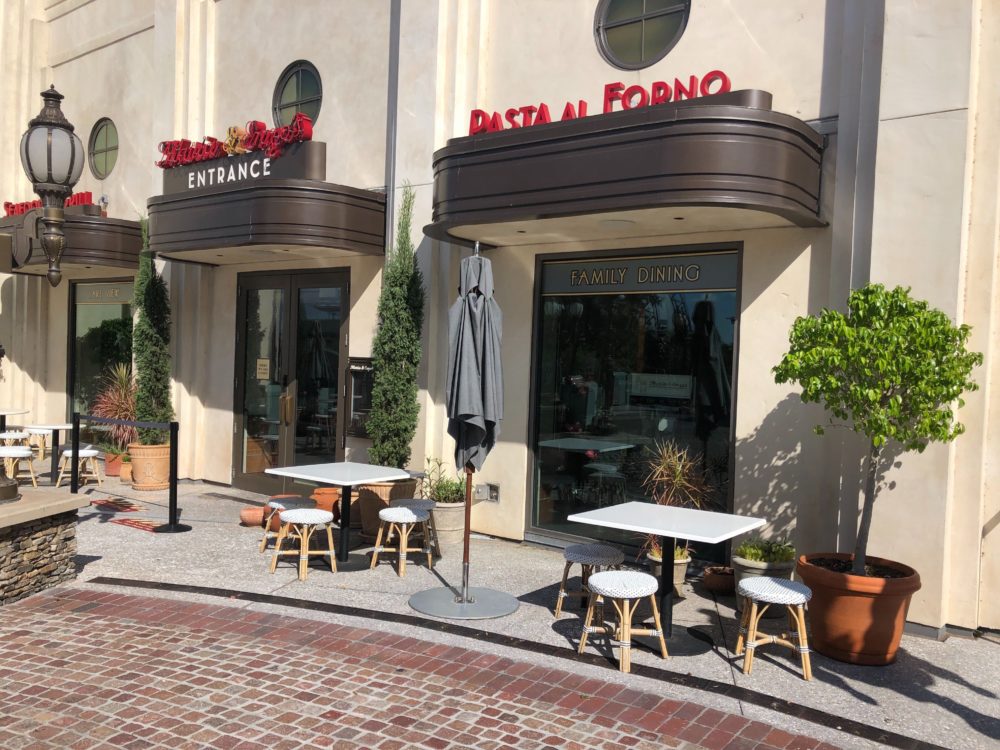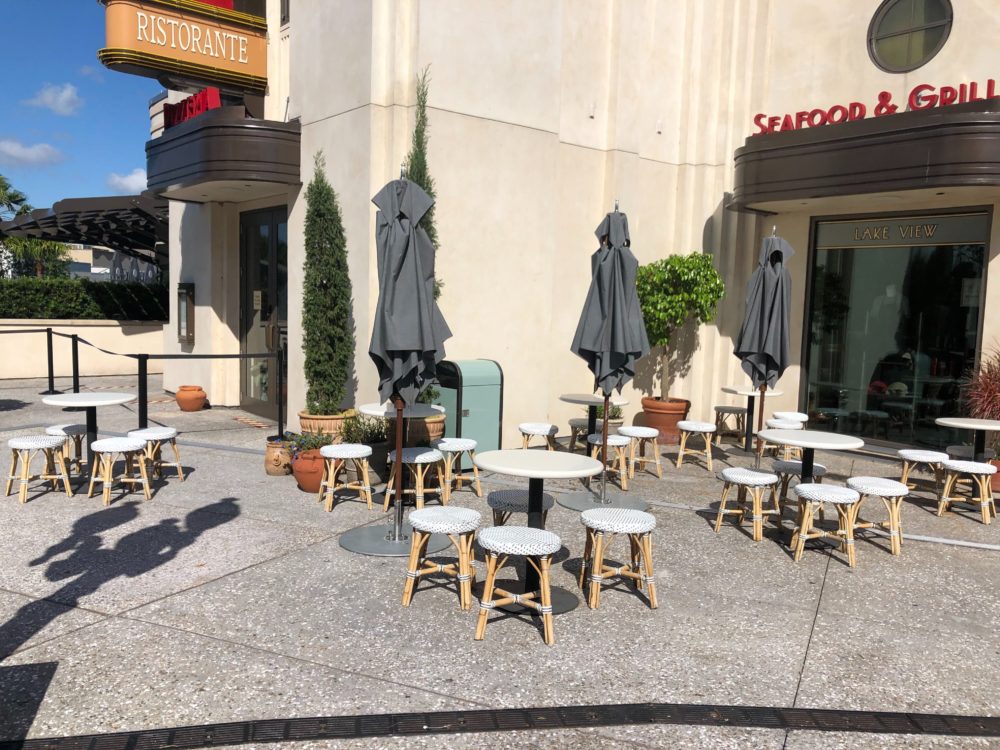 Over at Maria & Enzo's, the outdoor tables have been separated more, as well as queue lines set up to help keep one way entrances and exits to the location.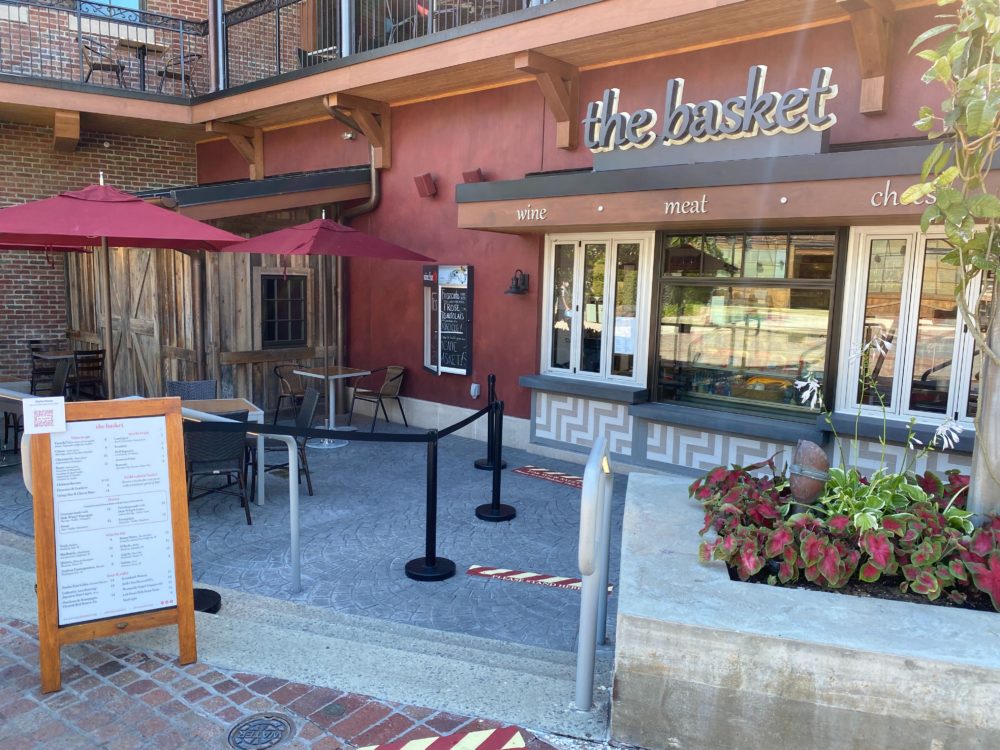 The Basket also features social distancing markers to lead into their counter, as well as having their outdoor seating section roped off.
To check out the full list of reopened stores and restaurants at Disney Springs starting today, click here.
Will you be headed to Disney Springs this week? You can review all of the new Disney Springs guidelines here, and don't forget to read up on some of the Frequently Asked Questions here.