This post may contain affiliate links; please read the disclosure for more information.
Although Marvel's "Black Widow" movie has been delayed due to the pandemic, we're still lucky enough to snag some merchandise featuring the deadly assassin herself while we wait for the film to be released a few months later on November 6, 2020.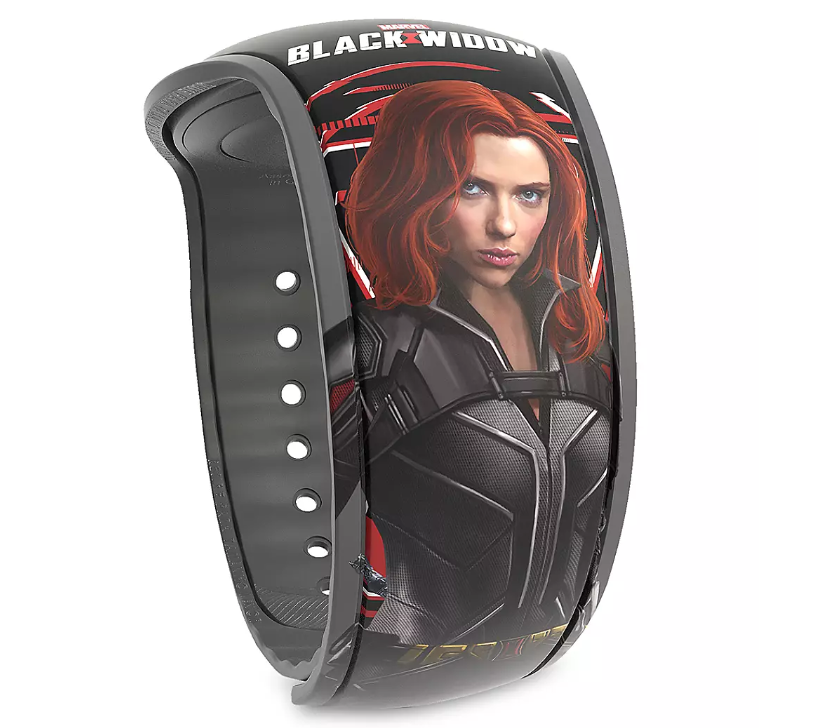 The Limited Edition MagicBand features Natasha Romanoff as the Black Widow, with the "Black Widow" movie title printed above her. This artwork is similar to that on the first theatrical released poster for the film, which was meant to debut on May 1.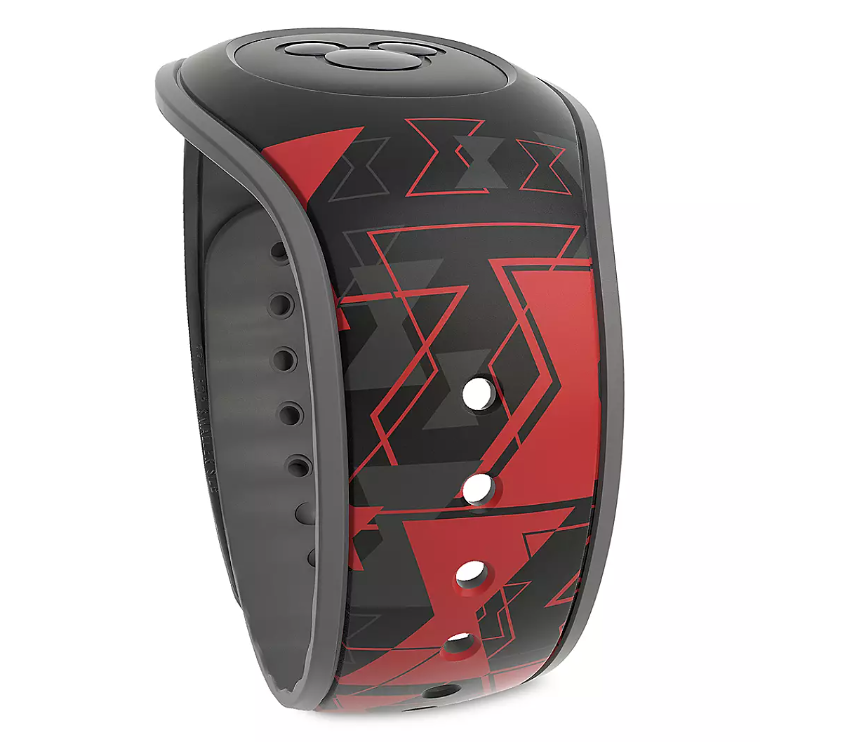 The MagicBand features a black center puck and Black Widow's  red logo in a fun print on the other side, made up of red and black shapes and silhouettes.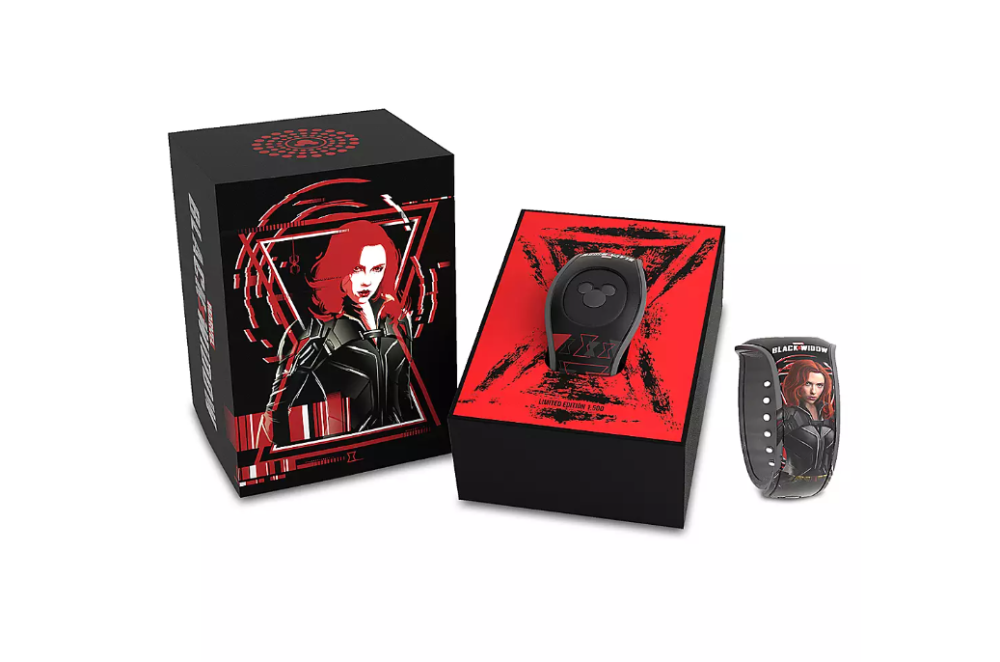 The collector's box features Natasha Romanoff in comic-style artwork, along with her Black Widow logo and even a little Black Widow spider hanging down from the top. This MagicBand is a limited edition of 1,500 and replaces the cartoon style artwork of the previous Black Widow MagicBand that was released three years ago.
Are you going to catch this MagicBand in your Black Widow web? We're not sure if we'll see this land at World of Disney in Disney Springs next week when they open up, so if you're interested in purchasing, be sure to order this off of shopDisney soon!