While all of Walt Disney World remains closed (for now), Spaceship Earth at EPCOT has now joined the ranks of the Walt Disney World Railroad, as its status has been updated to "Closed for Refurbishment" on the Walt Disney World website and on My Disney Experience.

As times have changed, the Spaceship Earth attraction at EPCOT has changed with them. Opening in 1982, the ride received massive overhauls in 1986, 1994, and 2007, usually with the departure or addition of a corporate sponsor. With over a decade since the last reimagining, coupled with the 2017 departure of Siemens, Walt Disney Imagineering is ramping up for another round of changes to the park's icon attraction.

The reimagining was set to begin today, May 26th, and despite a $900M decrease in CAPEX spending on the parks due to postponed or cancelled projects, it seems the Spaceship Earth reimagining is still on the schedule––even if it is a scheduled, automated update of the site.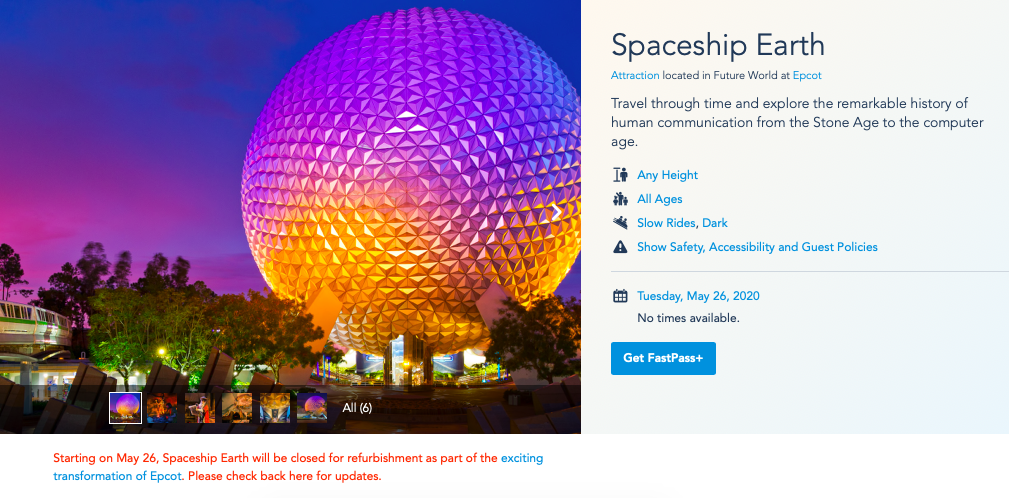 We first announced the closure back in October 2018, and still expect the closure to last about two and a half years as part of the park's massive overhaul, which includes a new building for the exit of the attraction, and potentially a new name, as revealed during the 2019 D23 Expo: "Spaceship Earth: Our Shared Story." As with all the changes overtaking the park, this reimagining promises to make the attraction––in newly-appointed CEO Bob Chapek's words––"more Disney, more family, more timeless, and more relevant."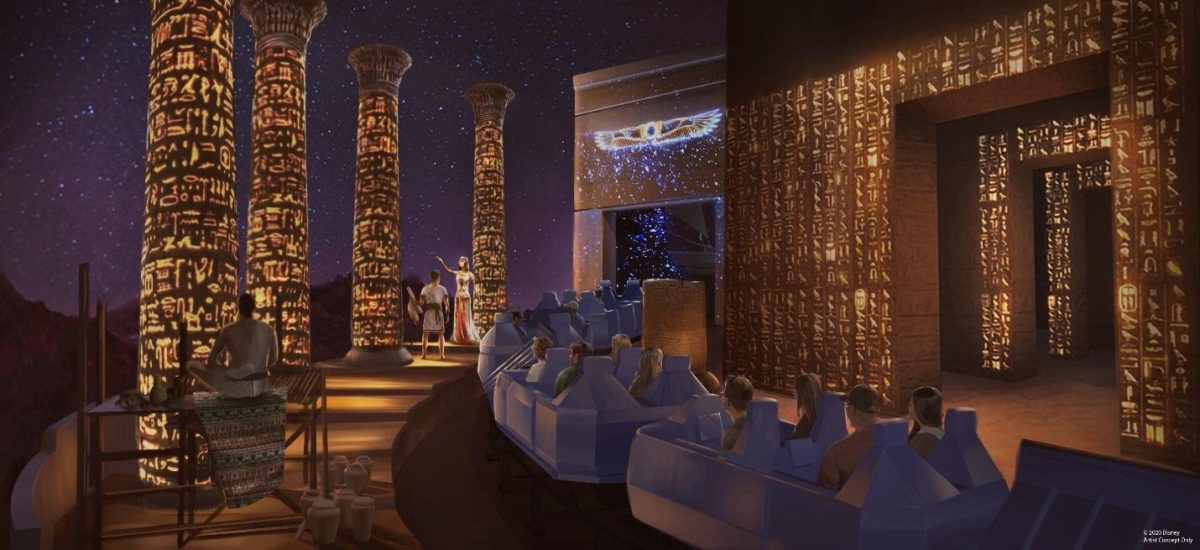 The overhaul will be so thorough that it will require the ride to close at least until the park's 40th anniversary in the second half of 2022, possibly leading into 2023, or even further now with the closure setbacks. It's also unknown whether the full set of changes will be implemented given the current theme park climate.
For the full announcement from Walt Disney Imagineering, click here. Are you looking forward to the reimagining of Spaceship Earth, or secretly hoping it's been scrapped? Let us know in the comments.