Cupcake lovers set your timers, as Sprinkles has just announced on Instagram that they are set to reopen their Disney Springs store tomorrow morning at 10:00 AM!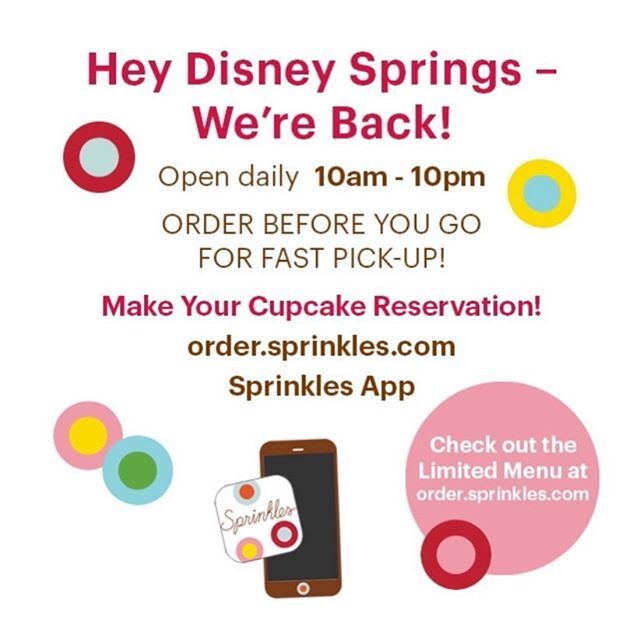 Sprinkles is located in the Town Center district of Disney Springs. Since the downtown shopping area first reopened its gates last Wednesday following the COVID-19 pandemic, we've been yearning for some of that sweet, frosted cupcake goodness.
Over on the Sprinkles Instagram page, they have notified guests in advance that they will be operating an online, pre-order only policy, to help ensure safety of guests under the new social distancing guidelines across Disney Springs. This will work similar to the Mobile Order systems currently in place in nearby eateries such as D-Luxe Burger, and reservations can be placed in advance on the Sprinkles website and app.
Sprinkles has stated that they will be reopening with a limited menu, and from their website, we can see that this only includes pre-set boxes of four cupcakes "in best-selling and seasonal flavors." The seasonal boxes will alternate weekly through June 28.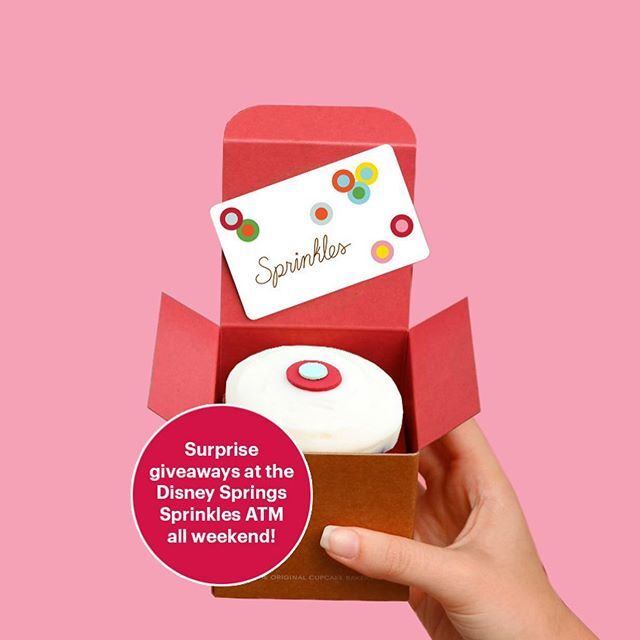 If one cupcake is all you fancy, Sprinkles has said that their infamous "Cupcake ATM" will be operating as usual. In fact, their Instagram has even said that "surprise giveaways" can be expected.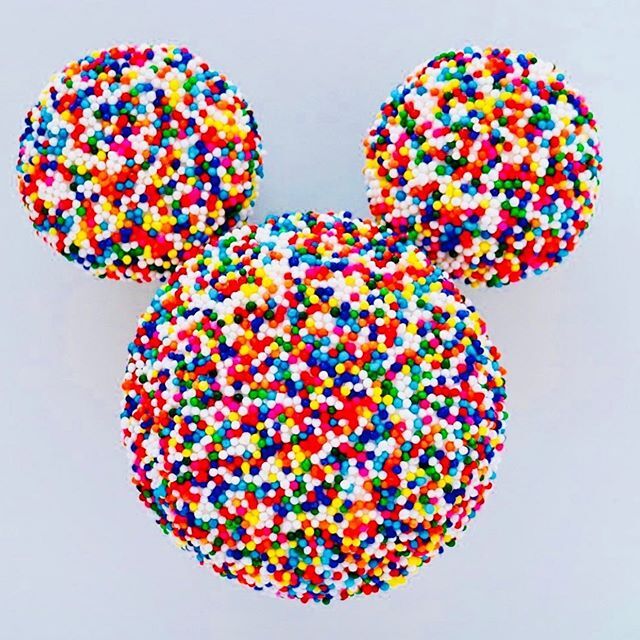 Be sure to check out all our previous reviews of the Sprinkles cupcakes and more here. If you can't be at Disney Springs this week, be sure to stay tuned to the WDWNT for all the updates you'll need leading up to your next trip!