The resort may be closed, but Disneyland Paris has been sharing professionally-recorded performances from their parks each week for us to enjoy at home. This week, the spellbinding "Mickey and the Magician" was streamed to YouTube, and you won't want to miss it!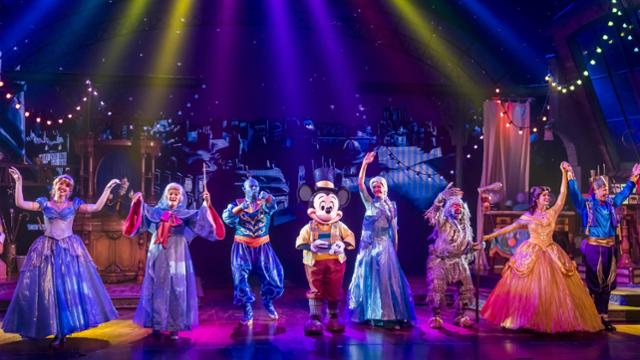 "Mickey and the Magician" is a grand-scale, bilingual spectacular, which has been performed in the Animagique Theater in the Walt Disney Studios Park since 2016. The spellbinding performance follows Mickey himself on a quest to become a great magician, helped by his friends – our favorite Disney characters – along the way. Rafiki, Lumiere, Elsa and the Fairy Godmother all join hands to help Mickey achieve his dream, showing him "that real magic has no limits – especially if you have belief, imagination and a heart full of love" (from the official show description). The show is full of magic and illusions, making it one of the most popular stage productions Disneyland Paris has ever seen.
If you haven't yet seen the show, or just want to refresh your memory of the performance, you can watch the Watch Party showing below:
Make sure you don't forget to catch up with the other performances Disneyland Paris have been sharing as part of their at-home "Watch Parties" series. You can check out this throwback to the "Disney Dreams" firework spectacular, "Disney Illuminations", or the Mary Poppins "Welcome to Spring" stage show.