Tokyo Disney Resort remains closed after months of unprecedented closures, and fans are missing some of their favorite shows and attractions dearly. If you've followed WDWNT for any stretch of time, you've probably heard of our collective obsession with Sinbad's Storybook Voyage, an opening-day attraction at Tokyo DisneySea. Following the adventures of Sinbad and his sidekick tiger cub named Chandu, the charming boat ride features a series of incredible vignettes filled with animatronics along with the music of Alan Menken, who composed the "Compass of Your Heart" song for the ride's reimagining in 2007.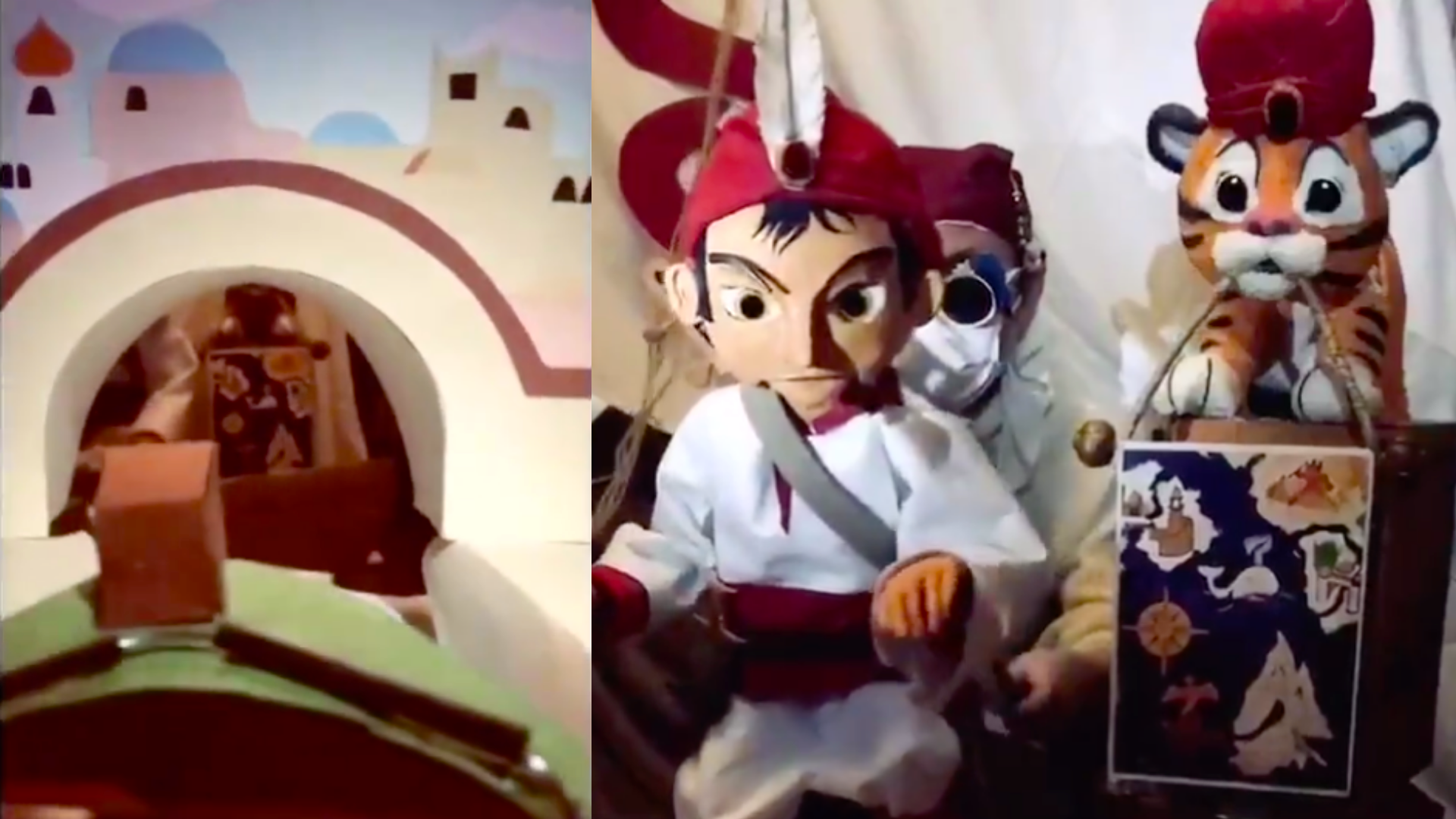 Now, a Tokyo DisneySea superfan has recreated the ride at home, with a fascinating scale version of the boat ride vehicle (complete with phone in the back to record a POV) and even articulated puppets of Sinbad and Chandu. You can watch the full at-home recreation embedded below:
大好きな「シンドバッド・ストーリーブック・ヴォヤッジ」を再現できて嬉しいよ!
構想から2年かかった…長かった…
シンドバッド:歌手志望の幼馴染みK君(テレワーク録音)
チャンドゥ、ルク鳥、ピアノ:ばーちー#自宅でディズニーを再現#おうちディズニー #ディズニー好きと繋がりたい pic.twitter.com/IsTu8ohzcv

— ばっちぃ[email protected]垢 (@disneyl66026735) May 25, 2020
Now, if this has you missing the original (or has piqued your interest in Tokyo DisneySea attractions), you can watch the full multi-angle POV attraction video below:
Will you be visiting Tokyo DisneySea once it reopens and travel restrictions are lifted? Let us know in the comments! And remember, there is no map, there's no chart… but if you seek life's great treasure, follow the compass of your heart!