The NBA has released its official Season Restart: Seeding Games Schedule for the resumed 2019-20 season at Walt Disney World. You can view the full schedule grid below: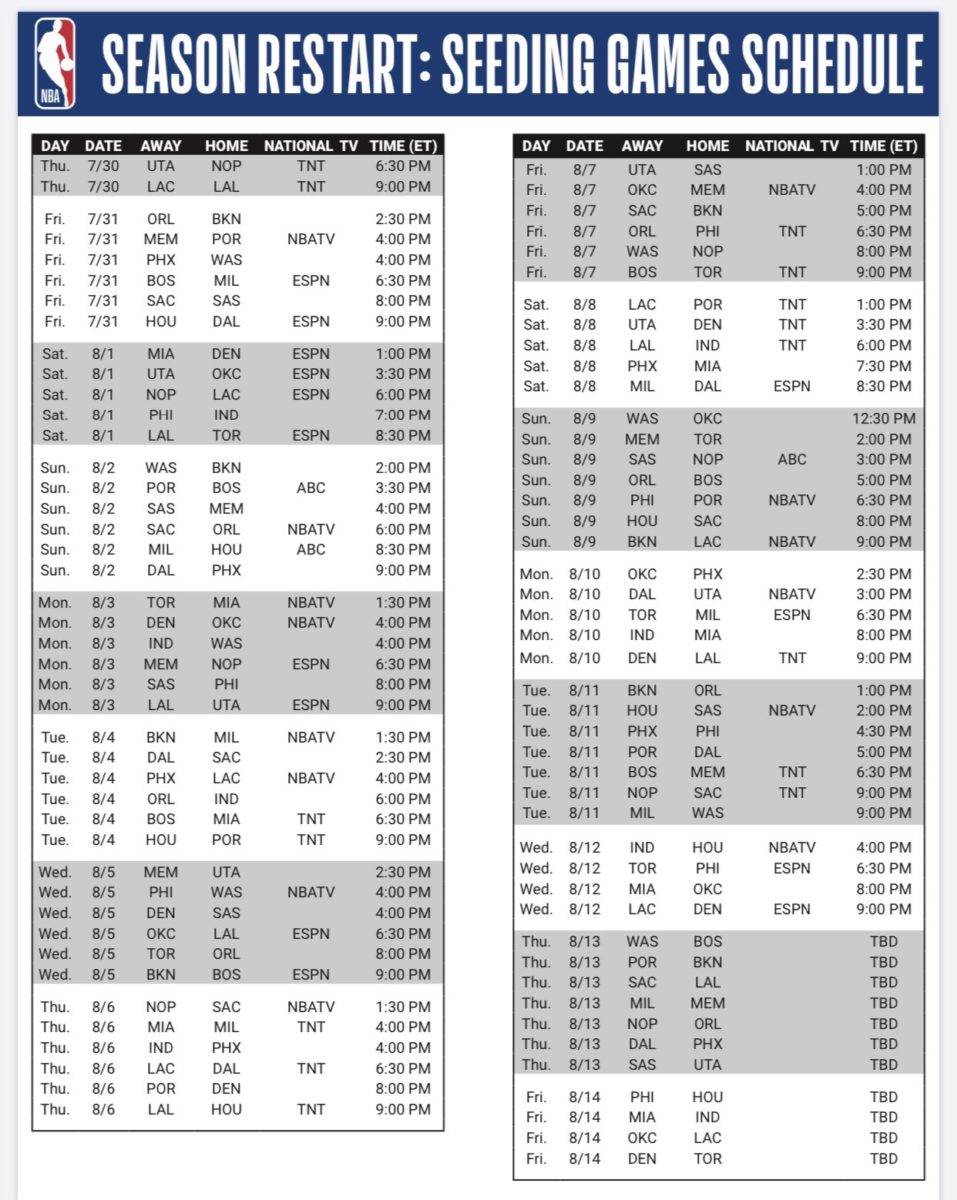 The schedule comes courtesy of Chris Haynes, Senior NBA Insider for Yahoo Sports, via Twitter.
As far as the structure of the schedule goes, Shams Charania of The Athletic reported the following notes:
There will be a maximum of seven games per day.
Tip-offs will range from 12:00 PM ET to 9:00 PM ET.
There are three total courts. Two of them are set up for nationally televised games.
Under the competitive format for the restart, the 22 participating teams will be the eight teams in each conference with the highest current winning percentages and the six teams that are currently within six games of the eighth seed in either conference.
The restart will begin with each participating team playing eight "seeding games," as selected from its remaining regular-season matchups. The complete game and national television schedules for the seeding games will be announced tonight. The NBA and its broadcast and technology partners are collaborating to enhance game telecasts and bring fans an immersive, interactive viewing experience.
Are you looking forward to the restart of the NBA season at Walt Disney World? Let us know in the comments below.
Source: CBS Sports