This post may contain affiliate links; please read the disclosure for more information.
As the start of term draws closer for students returning to Hogwarts, students are reminded that they are allowed to bring an owl, a toad, and a cat. However, that doesn't mean that we can't browse through the Magical Menagerie at The Wizarding World of Harry Potter – Diagon Alley and take a peek at some other magical creatures that we'd like to take with us instead.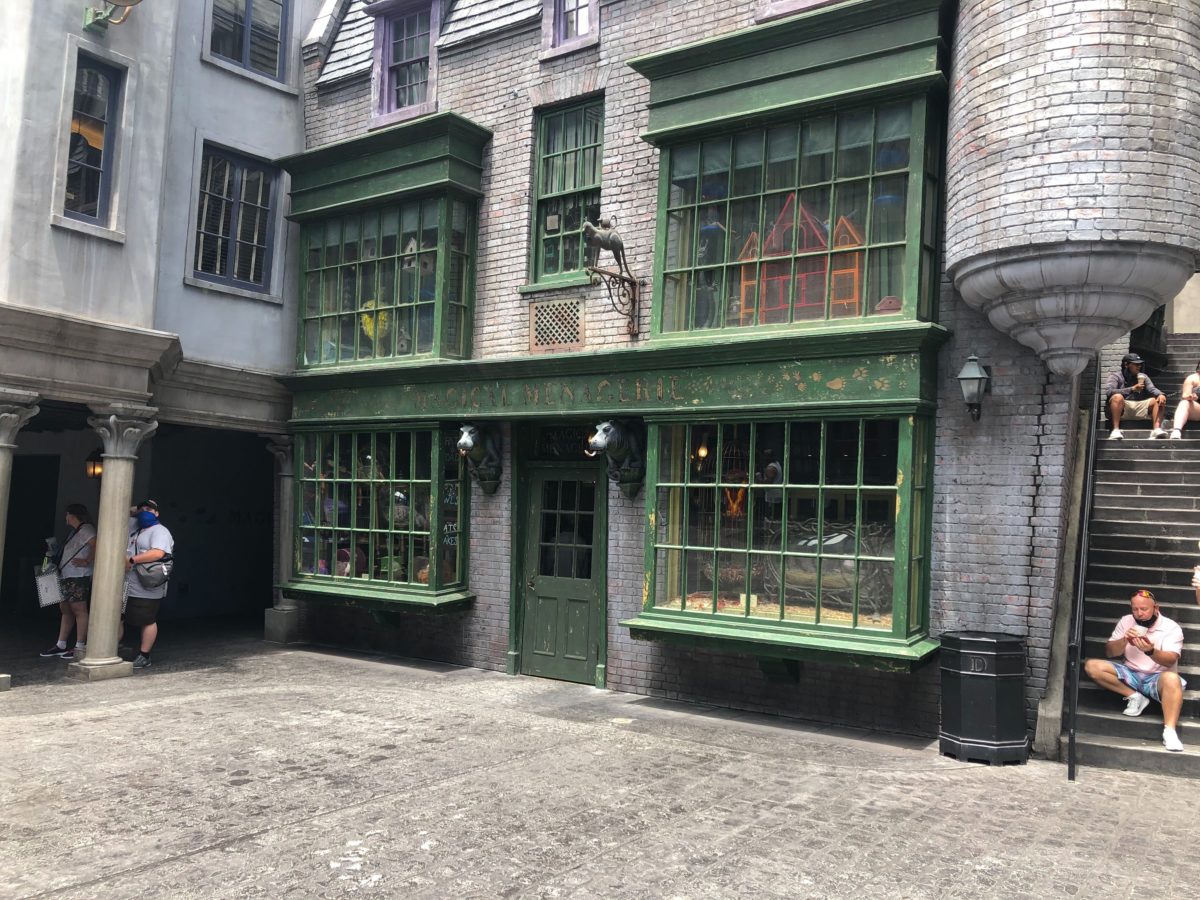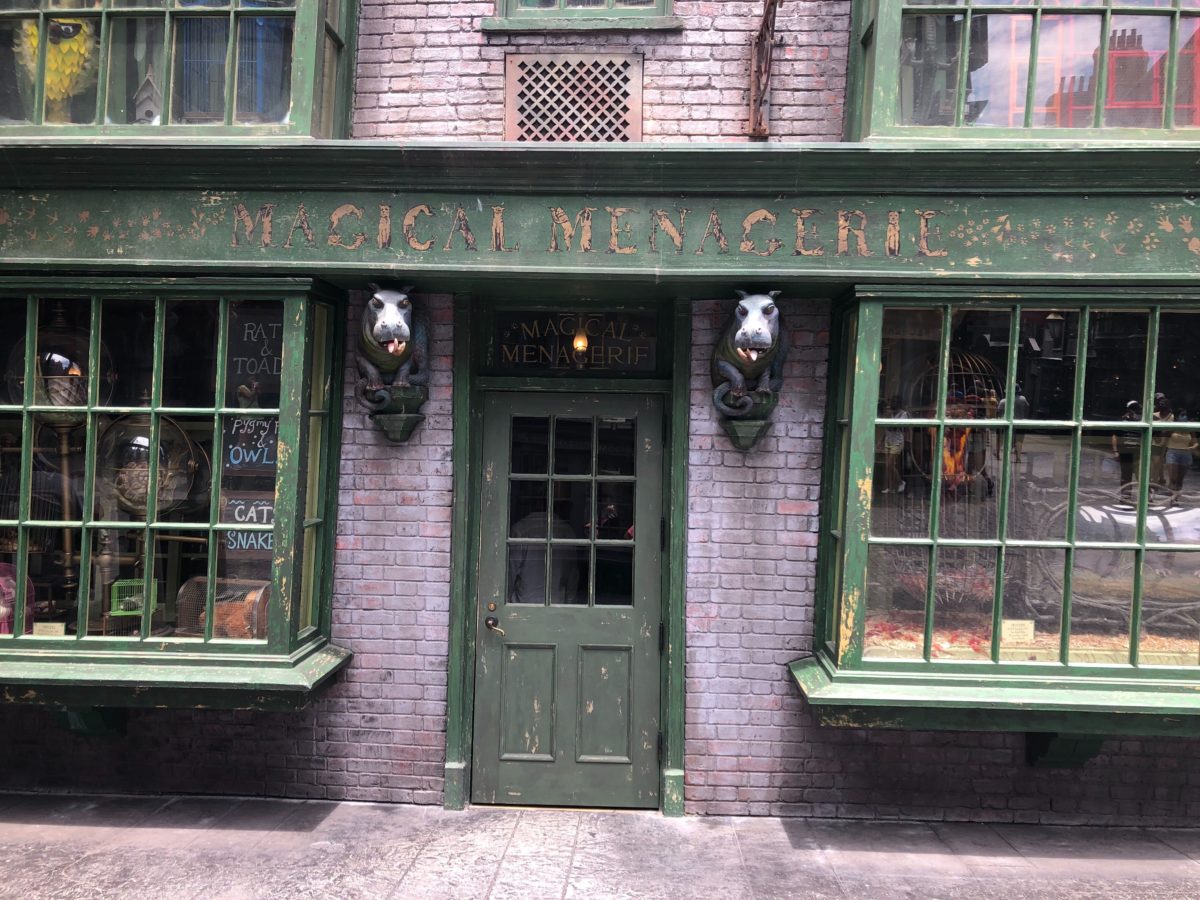 Tucked away in the corner of Diagon Alley, you can spot the little shop full of magical creatures.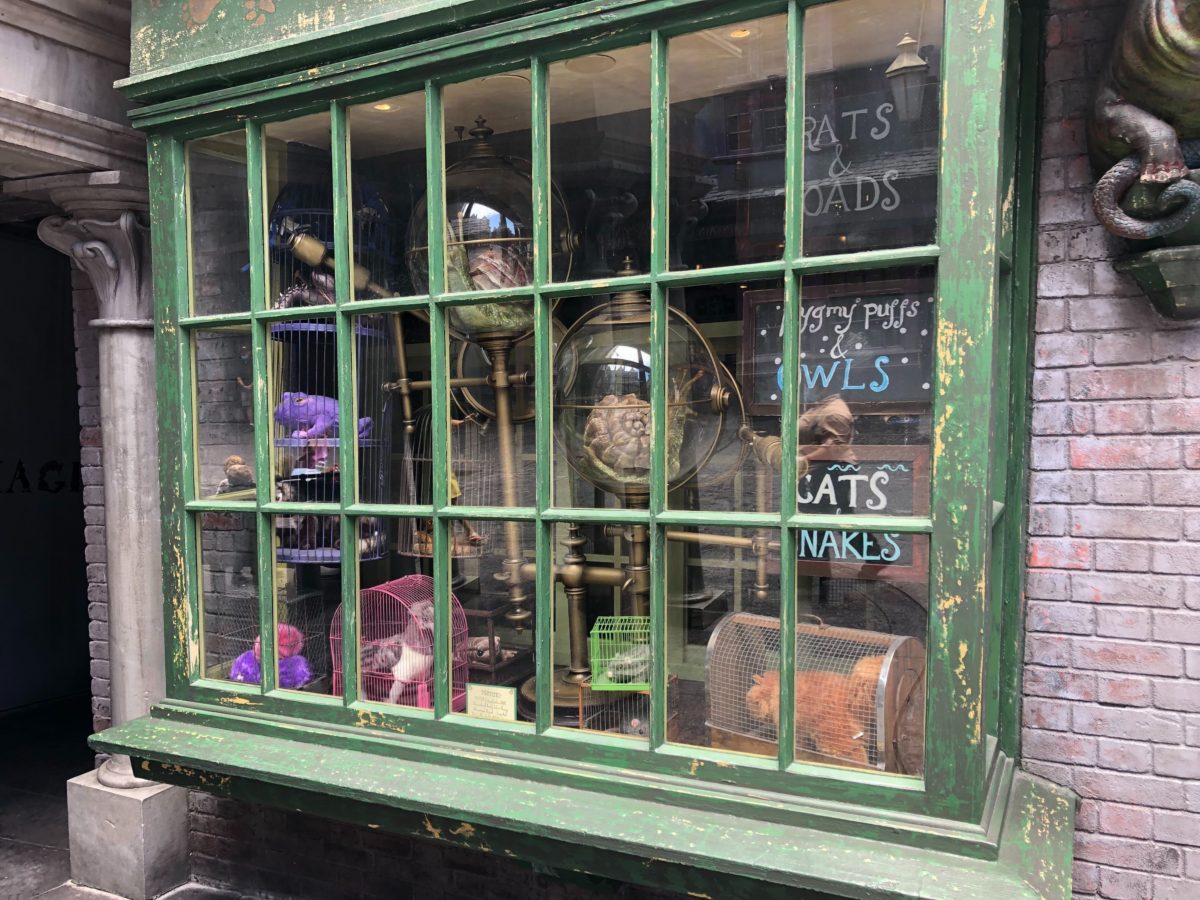 In the display window, you can see a few of the creatures you'll find inside, like rats and toads, pygmy puffs, owls, cats, and snakes.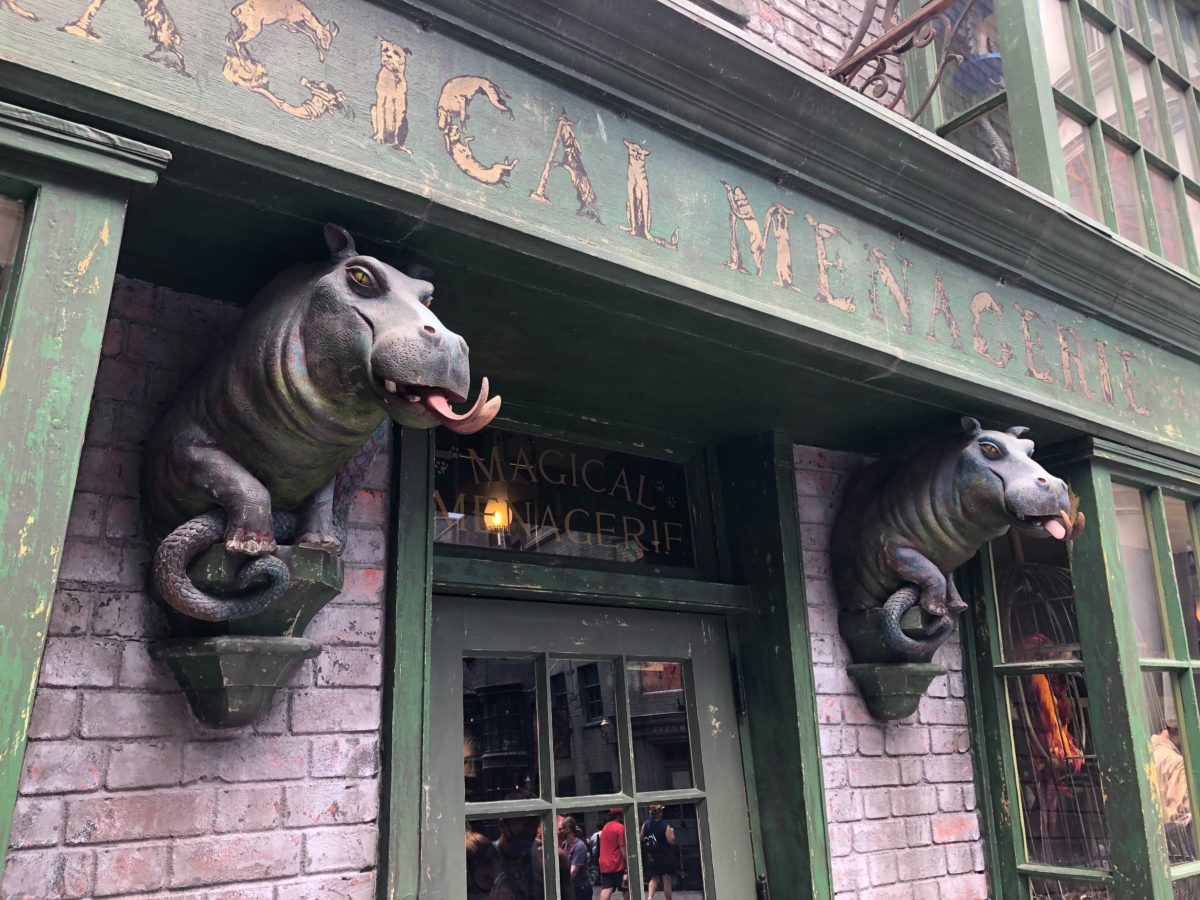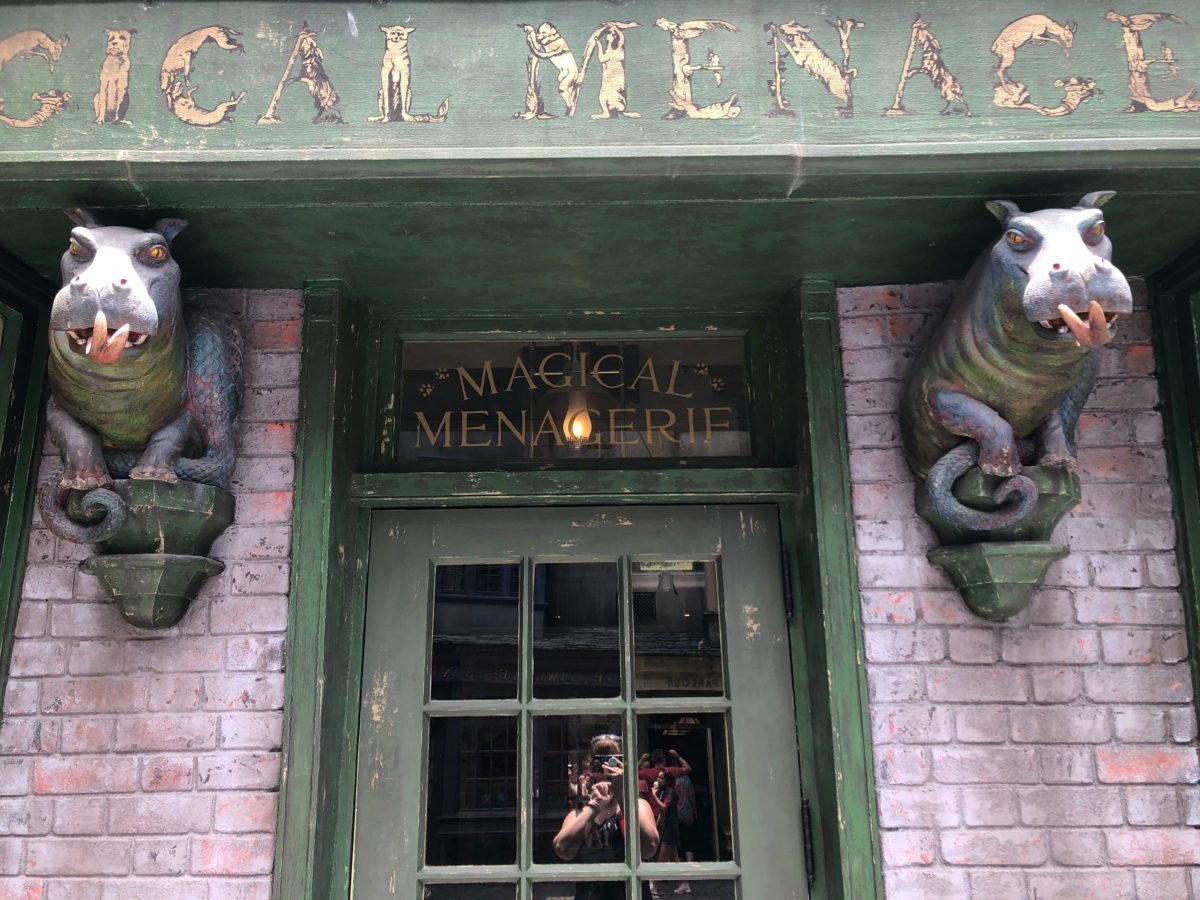 Above the door, the Magical Menagerie text is etched on the window with little footprints of magical creatures. On the side of the door, two magical creatures flank the entrance on their own pedestal platforms.
Once you enter the small shop, you'll be overwhelmed with magical creatures on nearly all visible surfaces. Bins overflowing with plush of Fawkes the phoenix, the Weasley's rat Scabbers, Hagrid's trusted companion Fang and the Hippogriff Buckbeak, Hermione's cat Crookshanks, Voldemort's snake Nagini, Sirius Black in his animagus dog form, Neville's toad Trevor, and other colorful and magical creatures.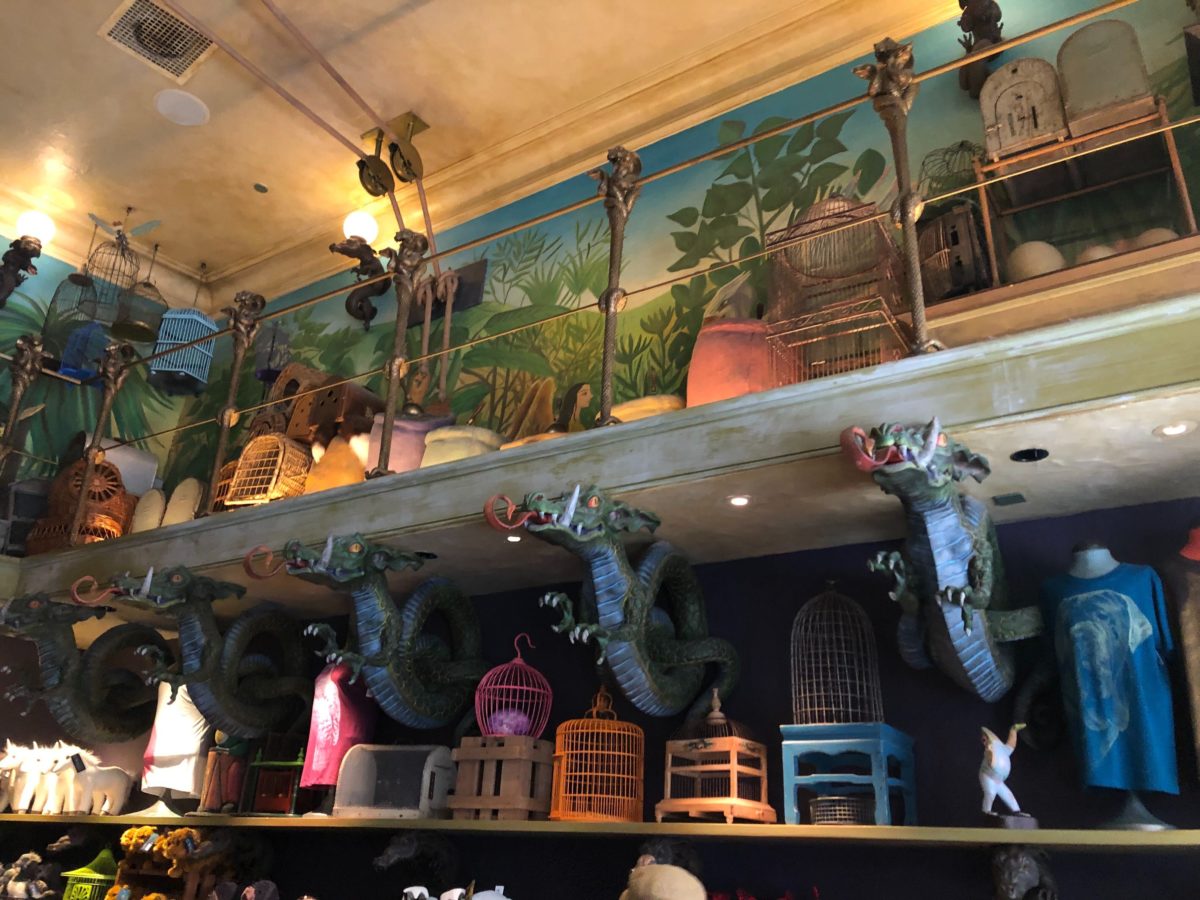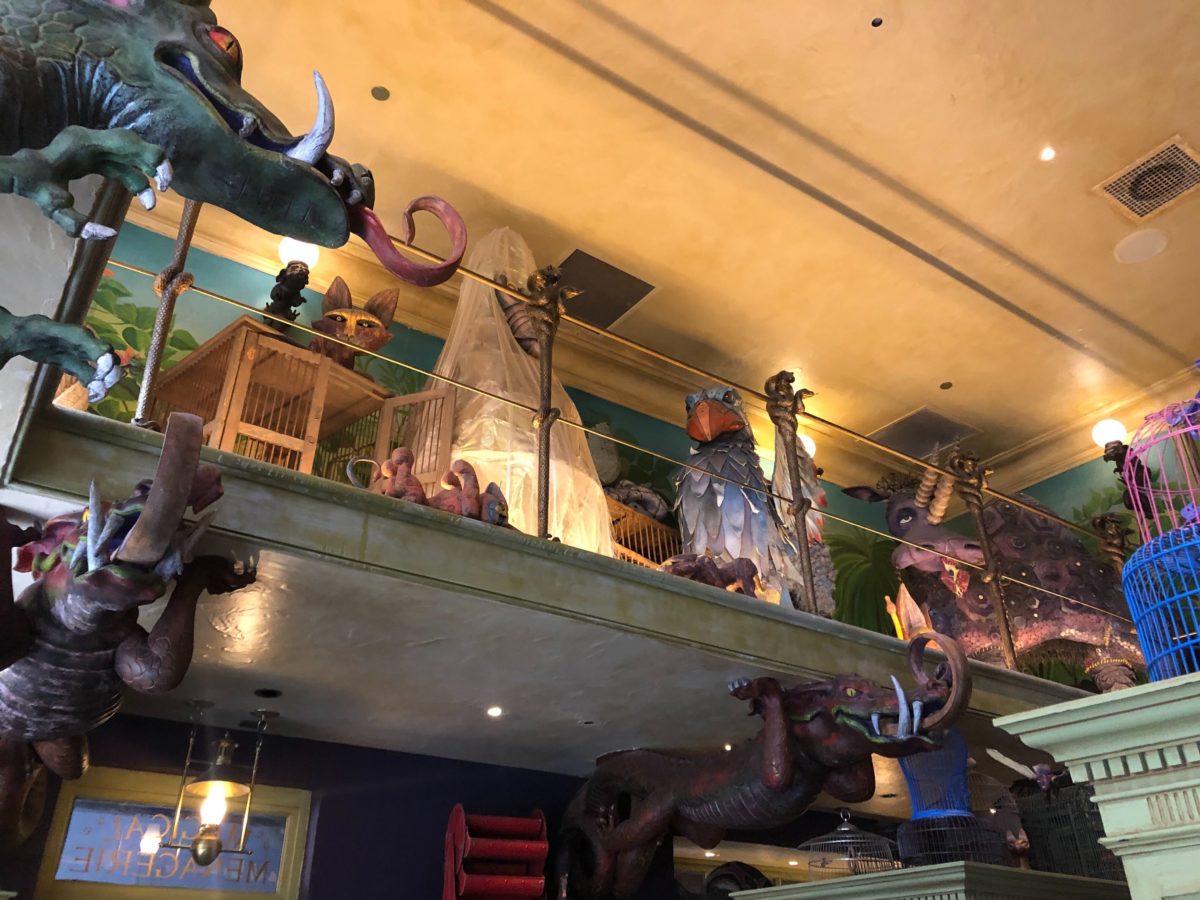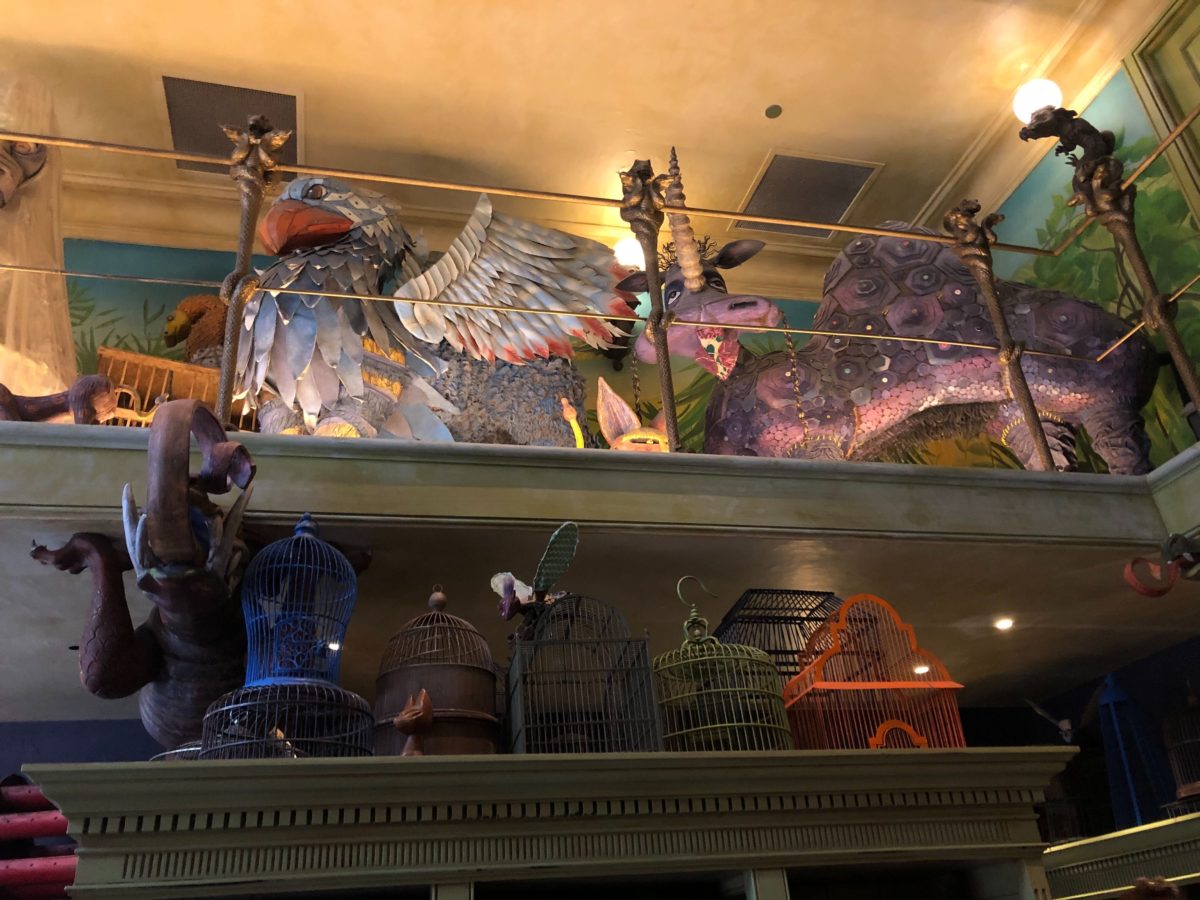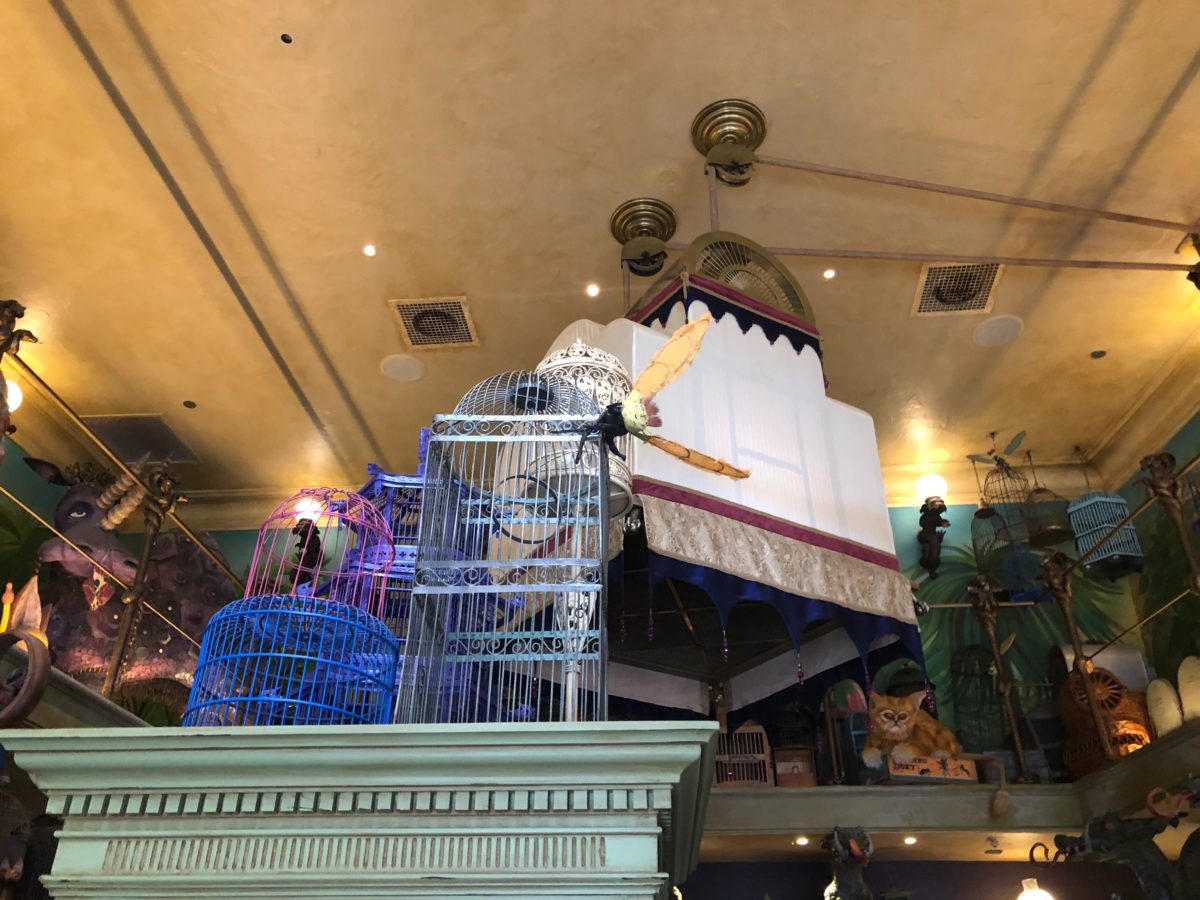 The shop is also filled with various cages and carriers for the magical creatures up above, along with intricate figurines of other creatures. If you look carefully, you might even spot a few inside of them.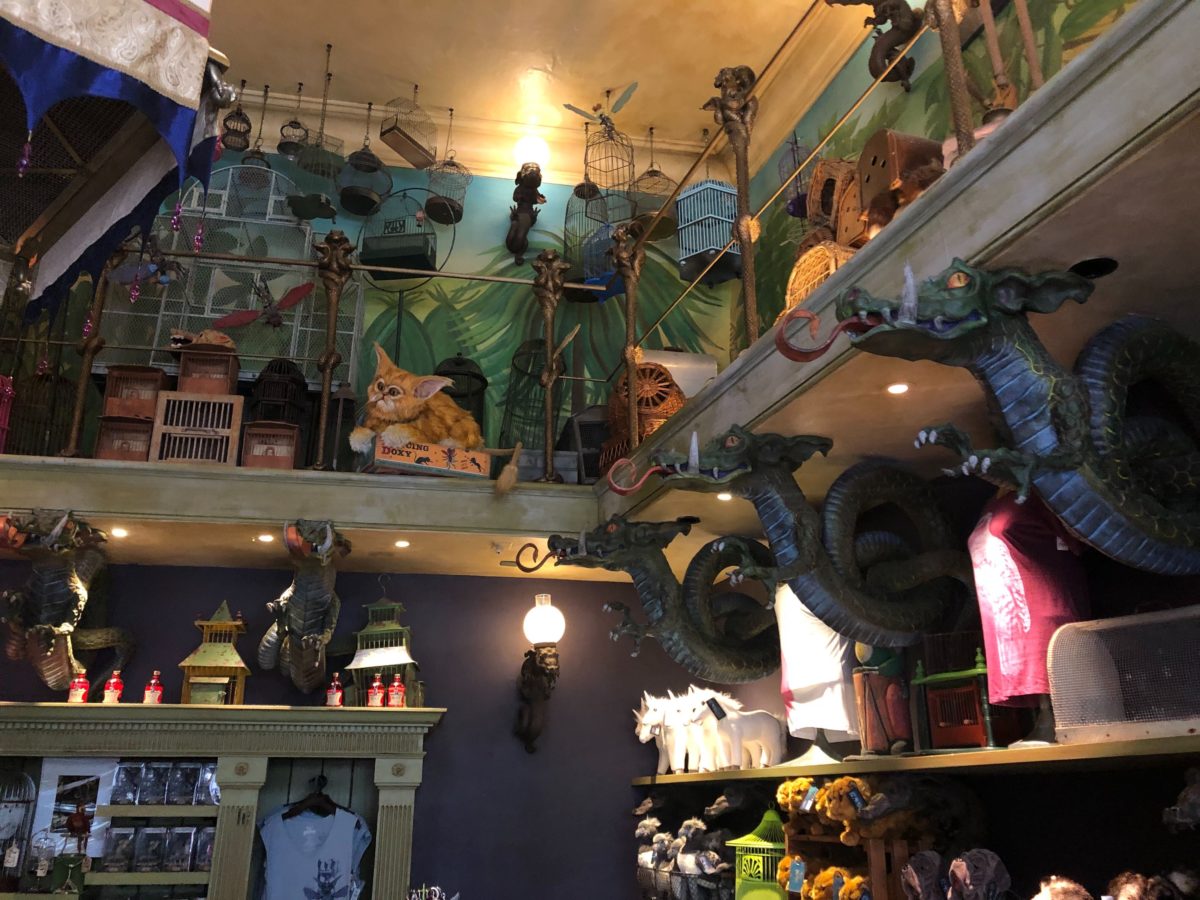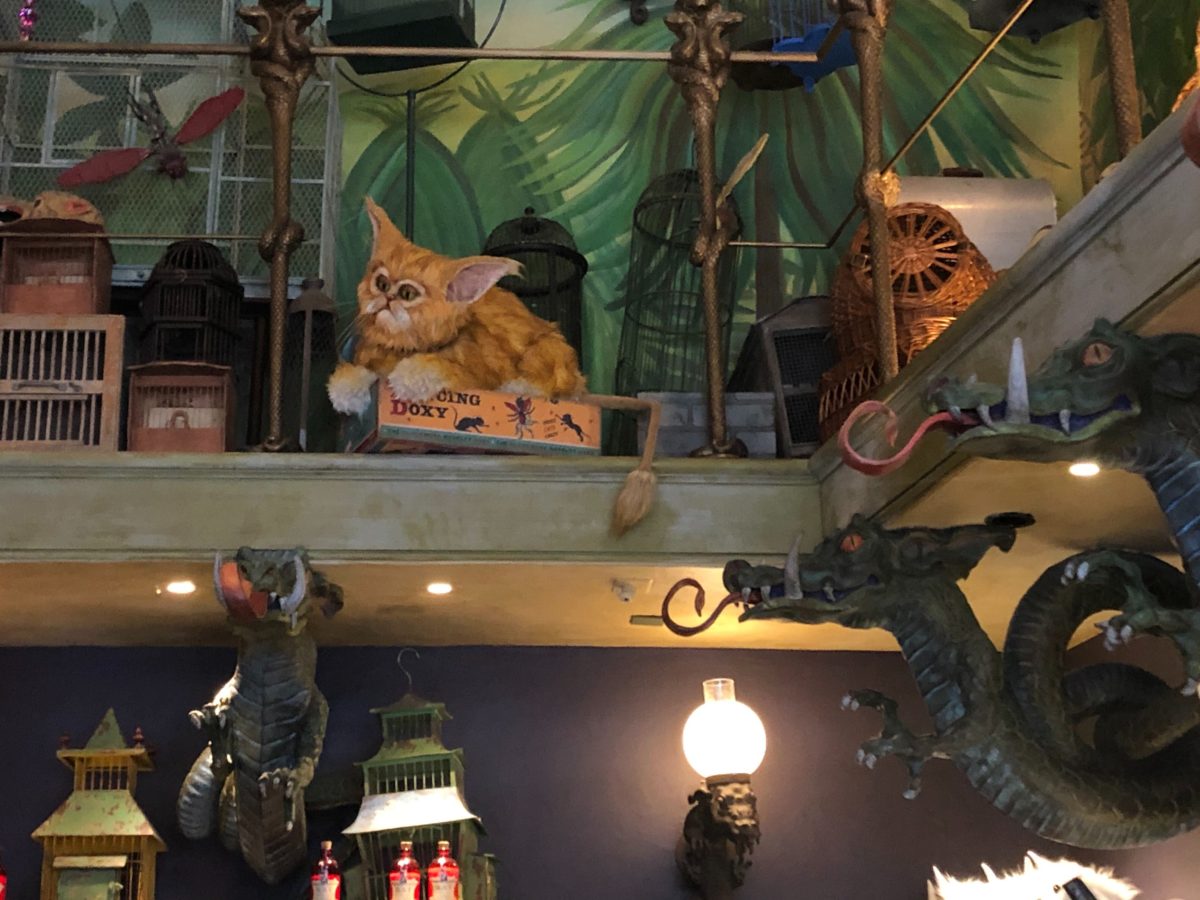 Sitting up on top of a box of supplies sits a Kneazle, lounging and watching all of the customers that enter the shop.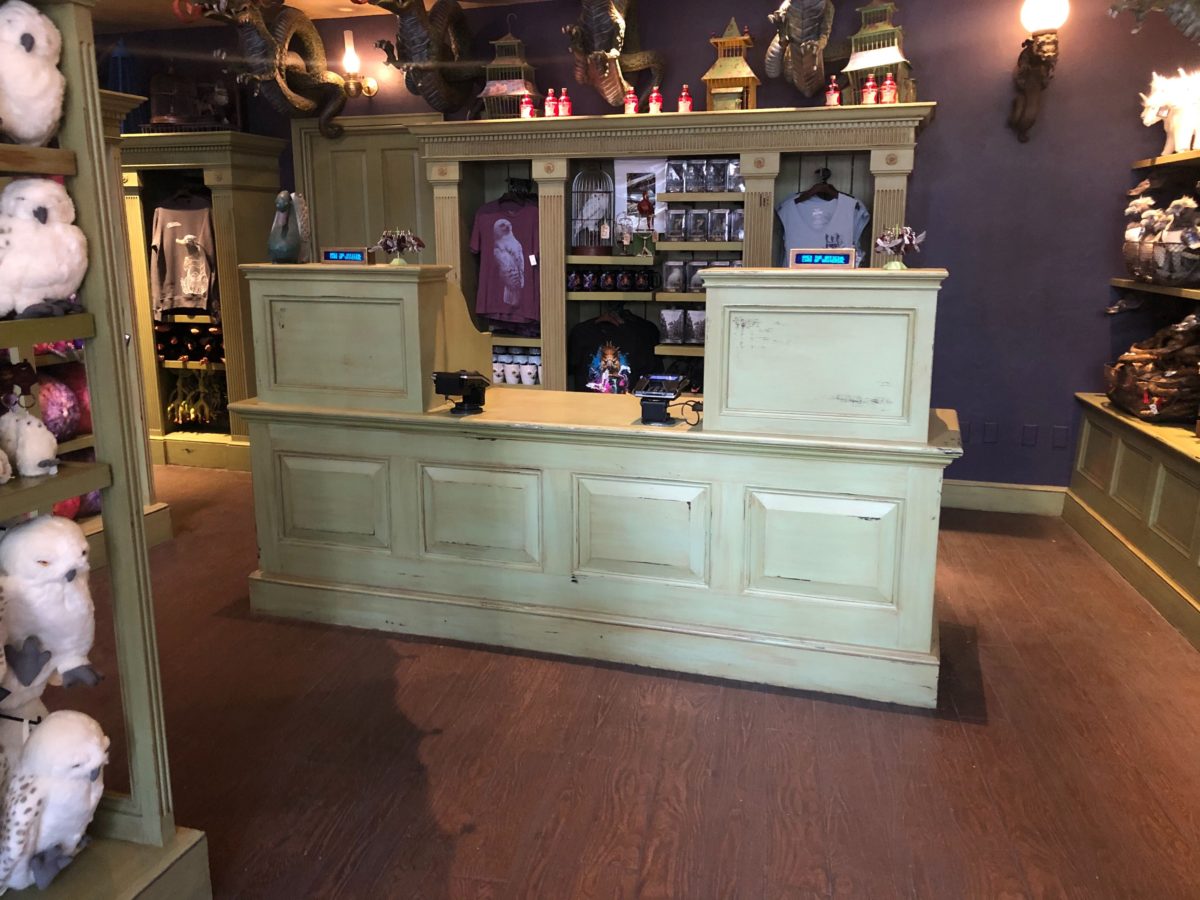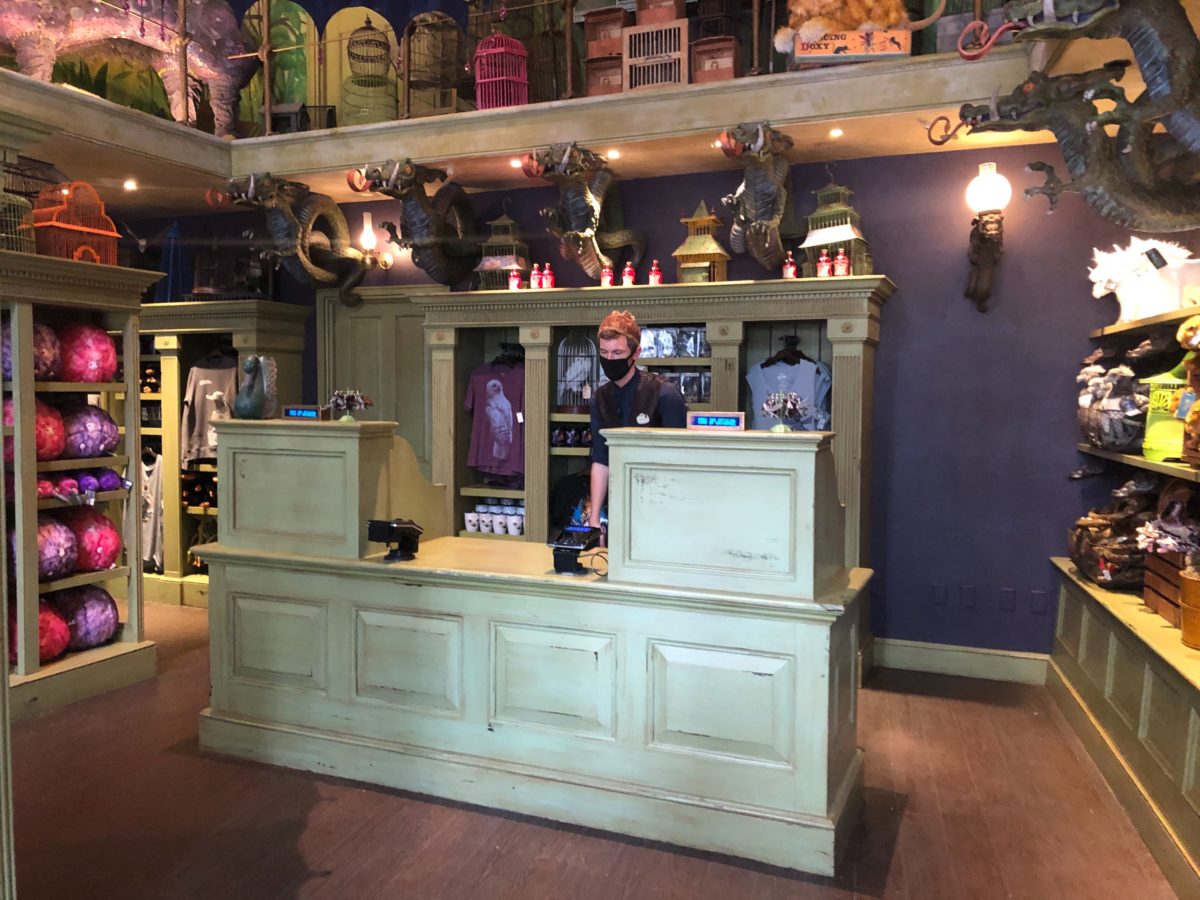 There are no social distancing markers or plexiglass installed in this small shop, but guests are still encouraged to practice social distancing practices while within.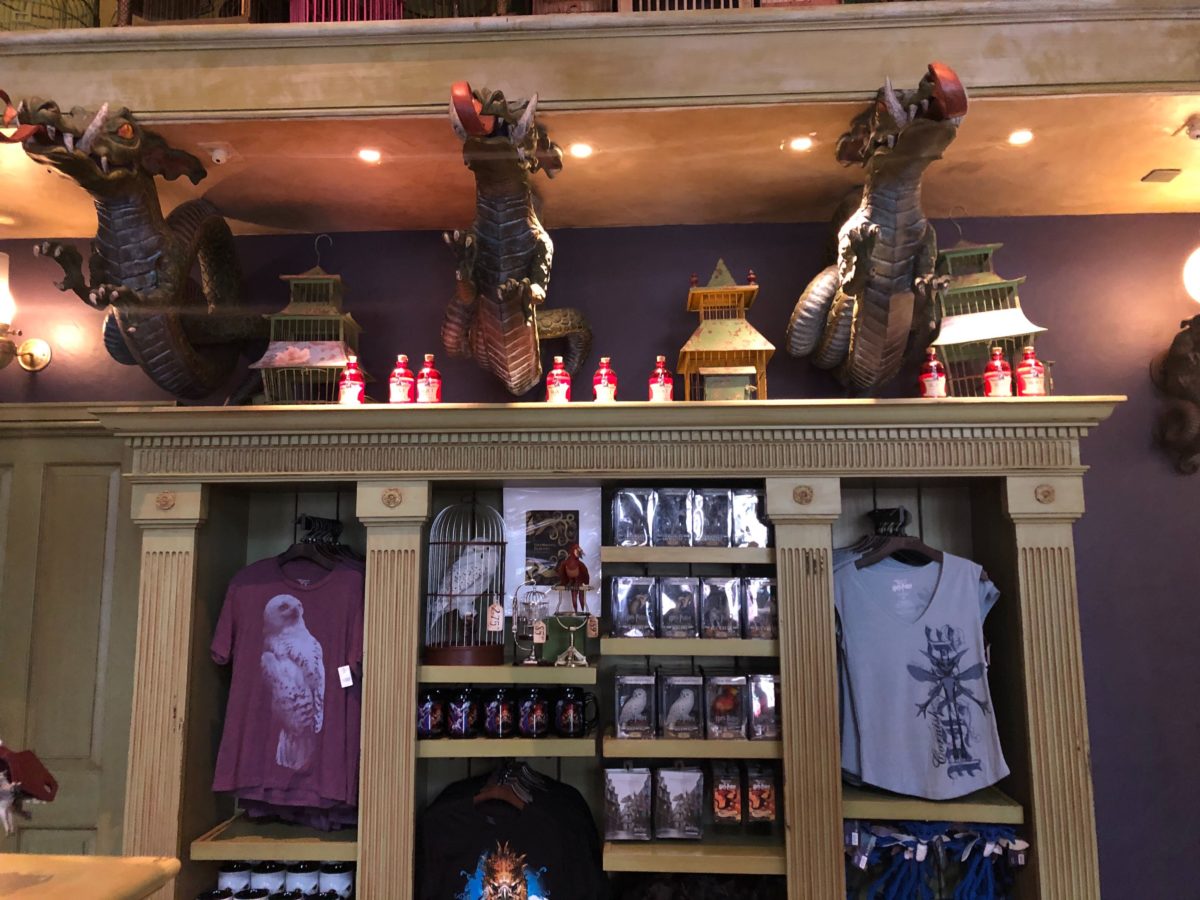 A selection of merchandise featuring Hedwig, Fawkes and pixies are displayed behind the register.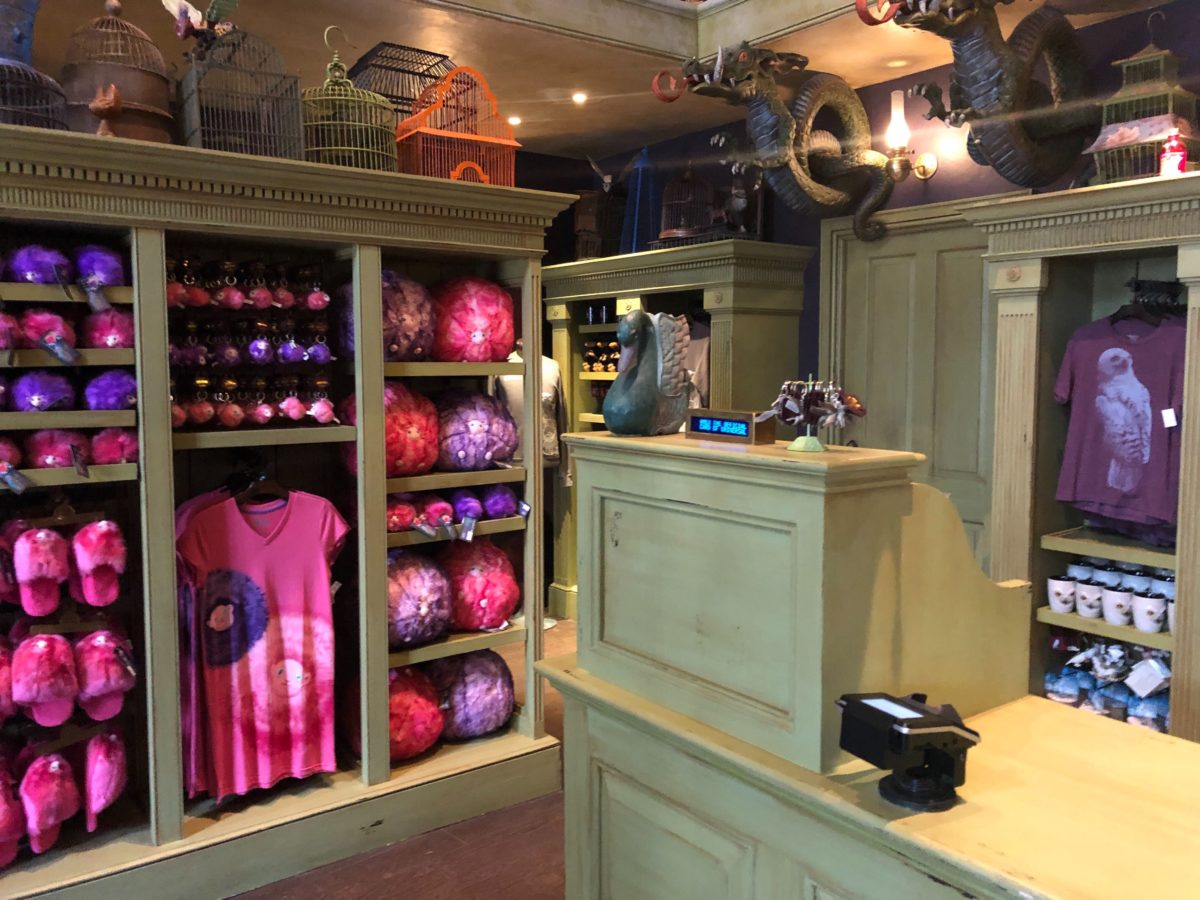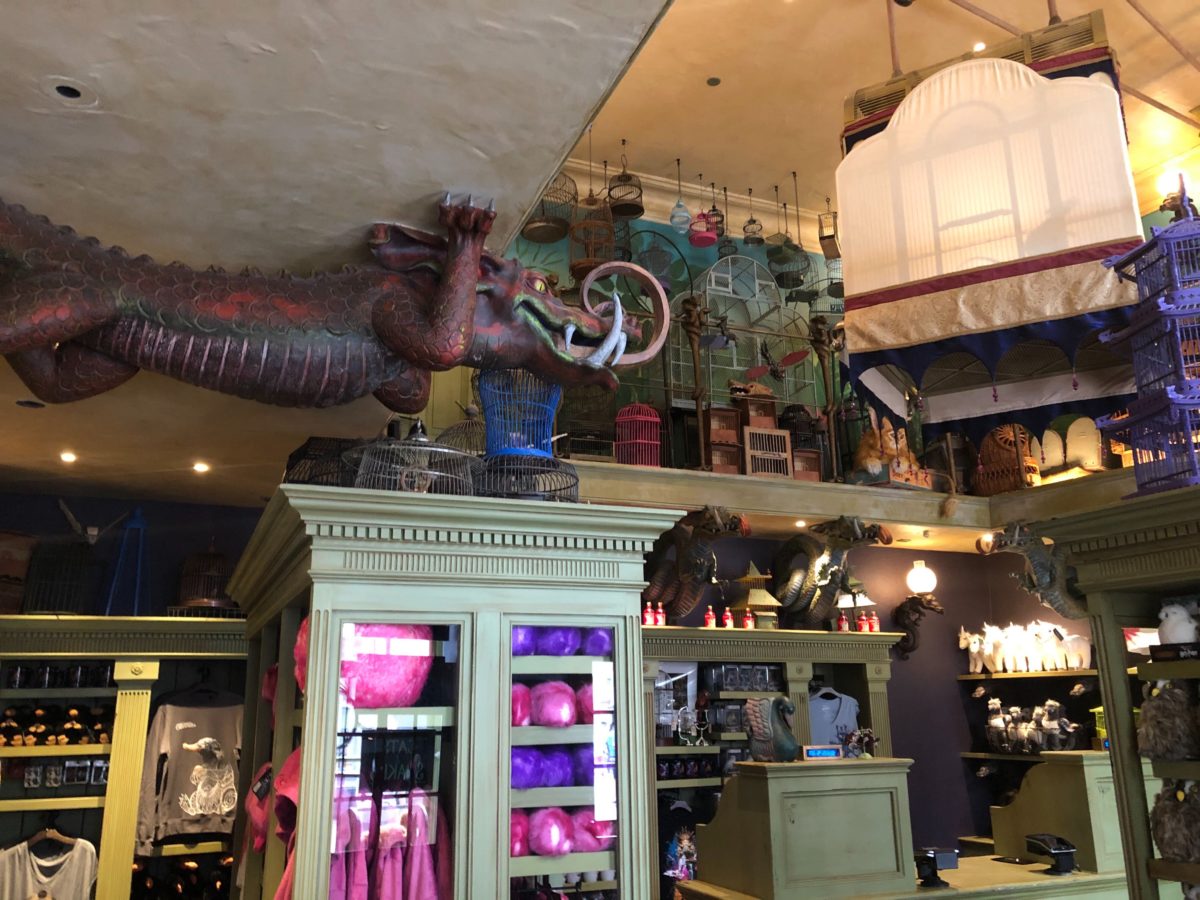 A large selection of Pygmy Puff merchandise is also available beside the register, in bright pink and purple colors. Right behind that display is a selection of merchandise featuring the thieving Nifflers.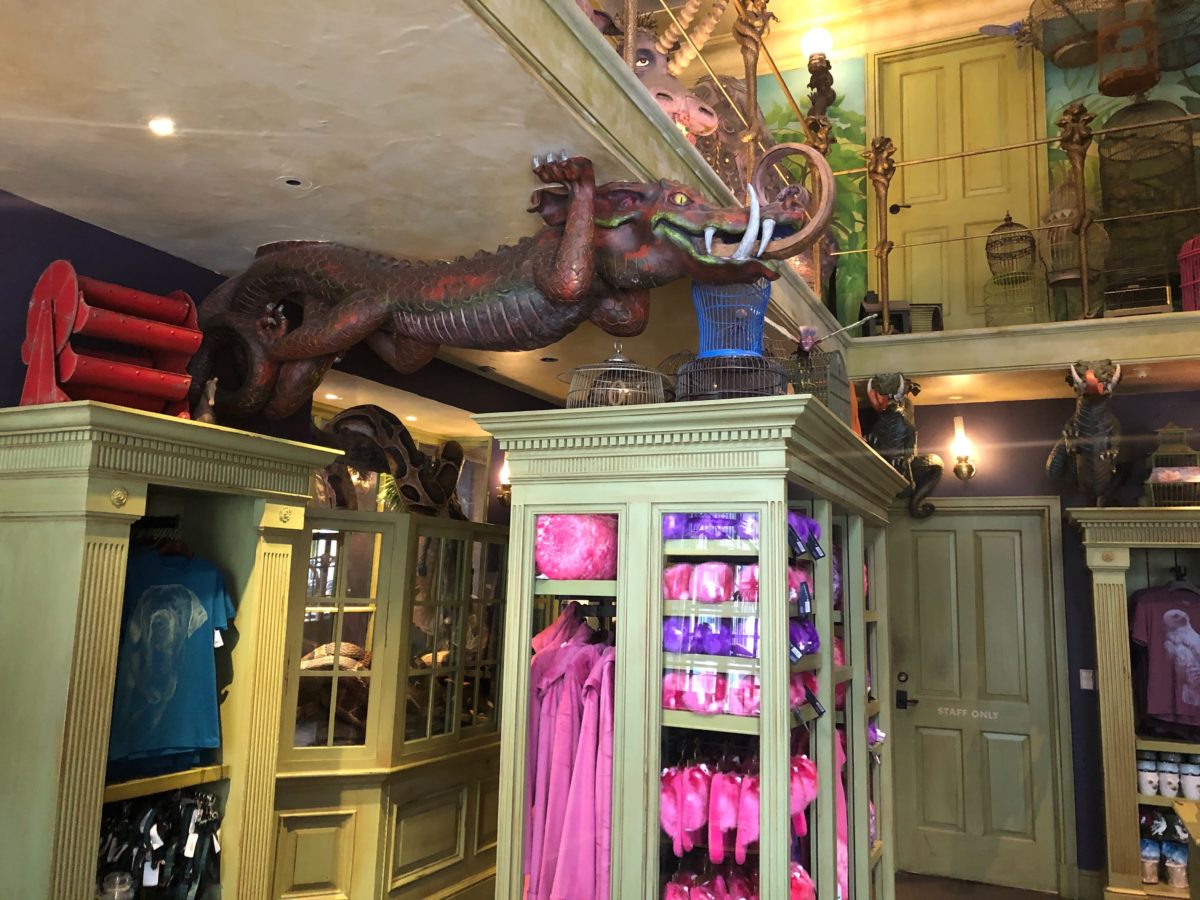 Up front is a small display for any fans of Fang, Hagrid's loyal bloodhound. If you want to test out your Parseltongue, you might want to try speaking to the large snake while inside.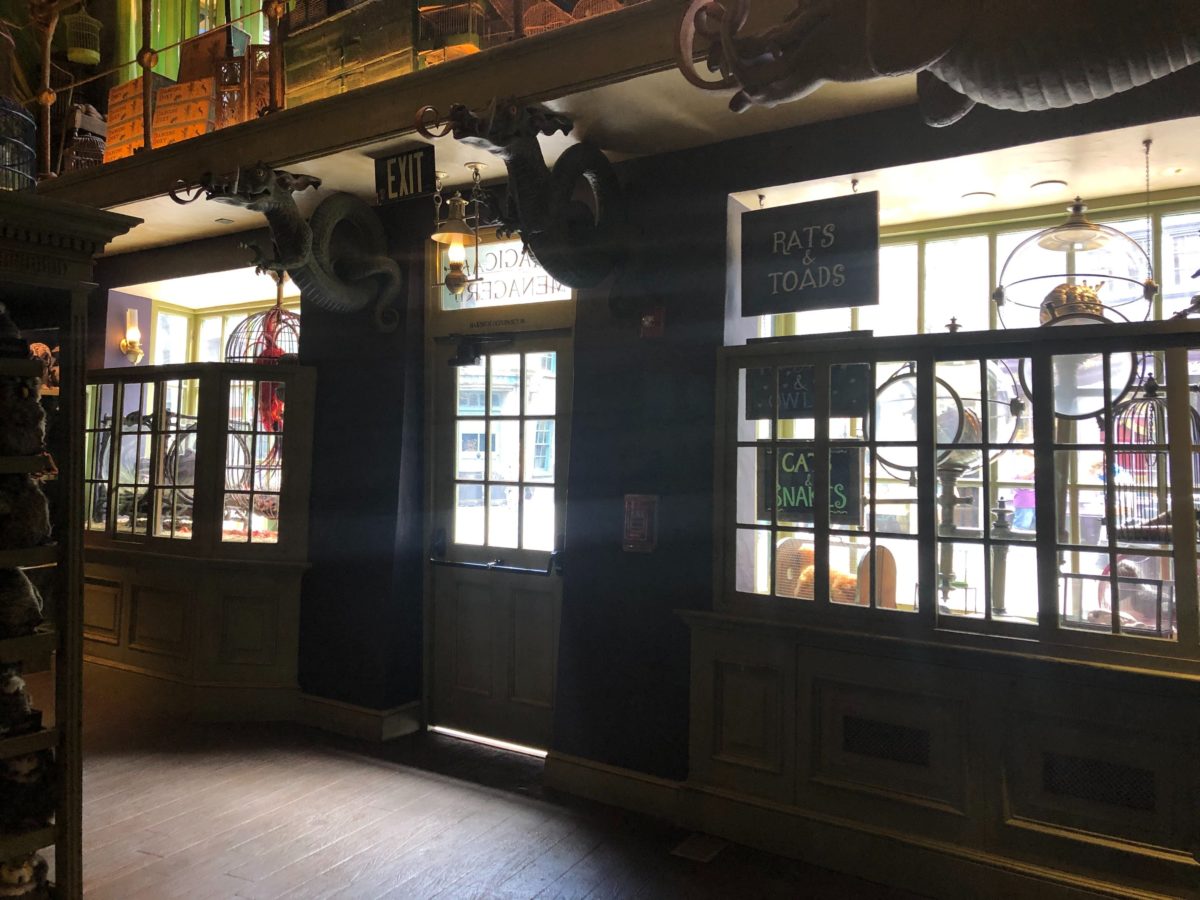 Whatever magical creature you're looking to bring back home with you, you'll be sure to find it within the Magical Menagerie. Will you be stopping by to pick up your own creature? Let us know in the comments!
Want even more Universal Studios news? Check out our newest website, Universal Parks News Today, for all the latest updates on Universal Parks across the globe! And follow us on social via our YouTube channel, plus Twitter, Instagram, and Facebook.