Today, Disney released a lot of new policies regarding transportation, what resort activities will be available once they reopen, and what Walt Disney World will look like after reopening due to being closed because of COVID-19.
With all of these changes, Disney is now asking Guests who have reservations to confirm, modify or cancel their reservations by June 12th, which is less than a week away.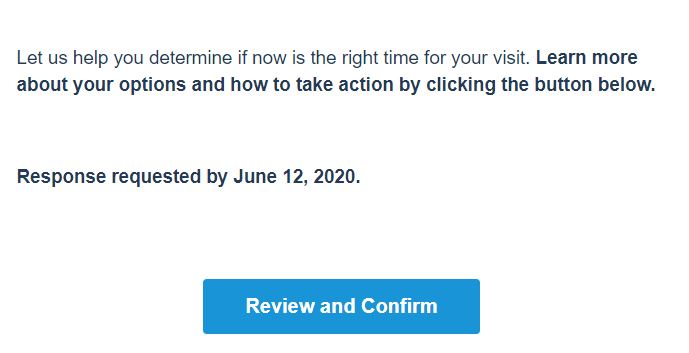 If you find yourself wanting to wait and deciding to cancel, Disney World has decided to waive cancellation and change fees on hotel reservations through "the end of the closures."
Guests who have reservations should expect to see an email from Walt Disney World Resort that will have a list of the updated polices, as well as where they can review and confirm (or change) their upcoming reservation.
Be sure to follow along with WDWNT as we continue to cover the reopenings of Disney Resorts around the world.