With the reopening of DVC Resorts to members and their guests today, we were able to get our first real look at a project that we'd been following very closely before the closure of the parks: the makeover of Cinderella Castle.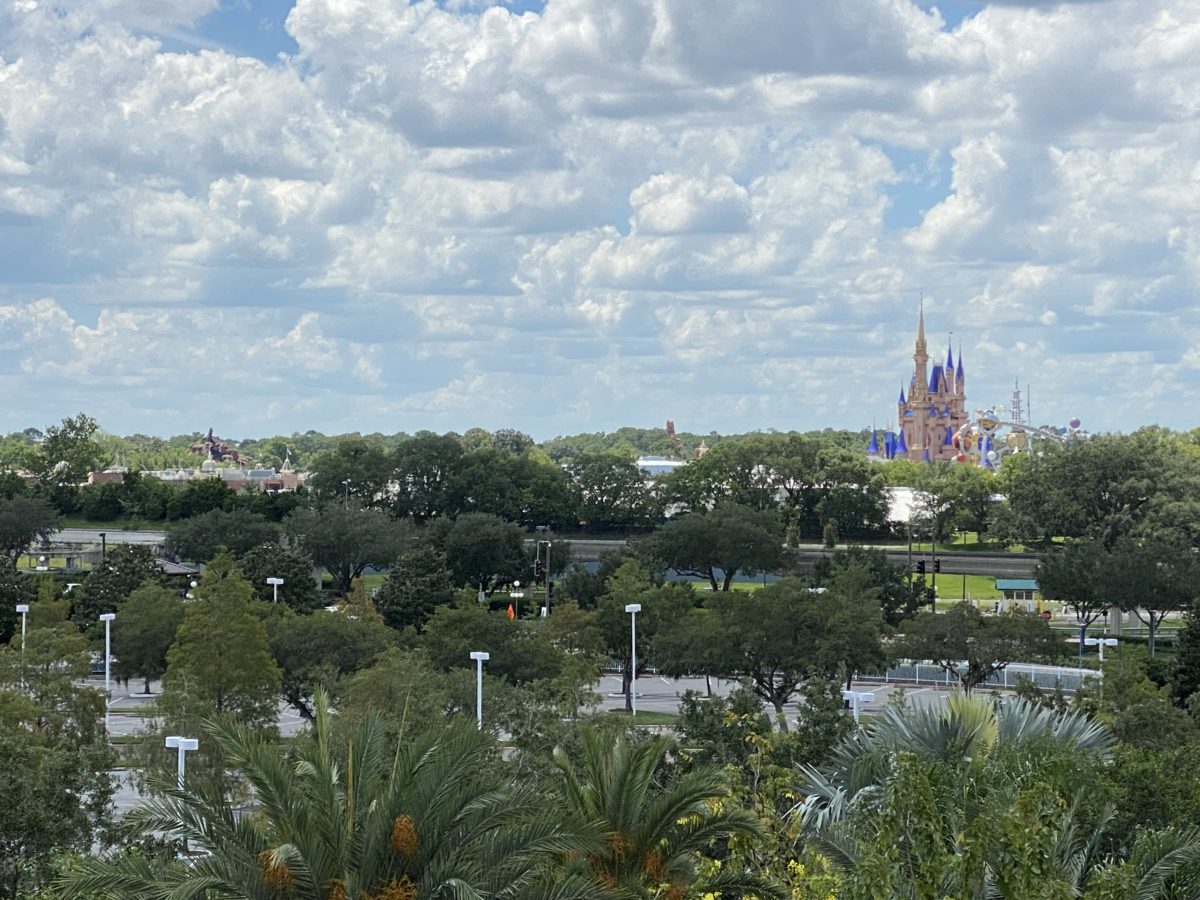 Right away, the new vibrant blue roofs stand out against even the brightest blue Florida sky. You'll also notice its new rosy hue, as the walls have been transformed during the closure from grey to rose gold pink. Eagle-eyed readers will notice in the left of this photo other favorite attractions and even a little bit of Main Street, USA.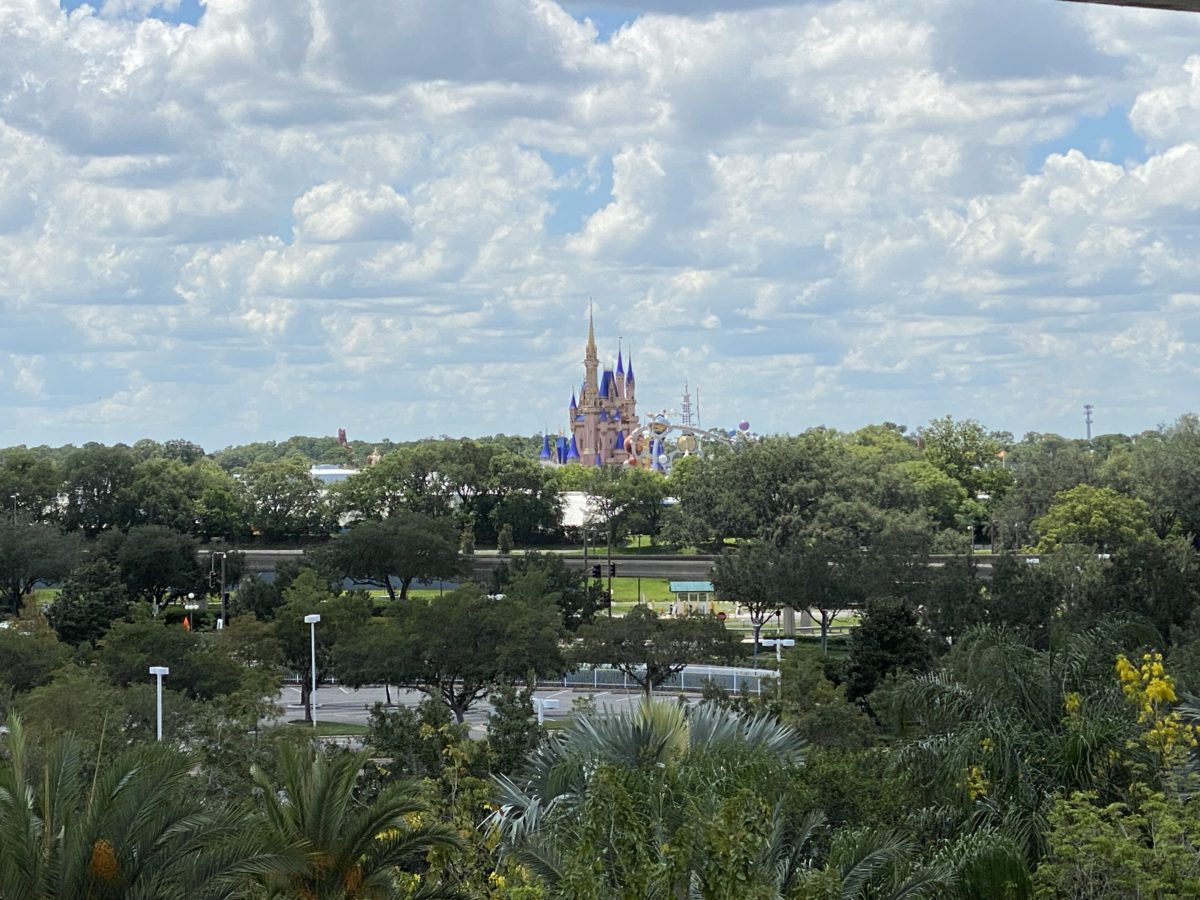 Taking a closer look at the castle, you can see a crane is up against the back of the castle, meaning painting is actively underway.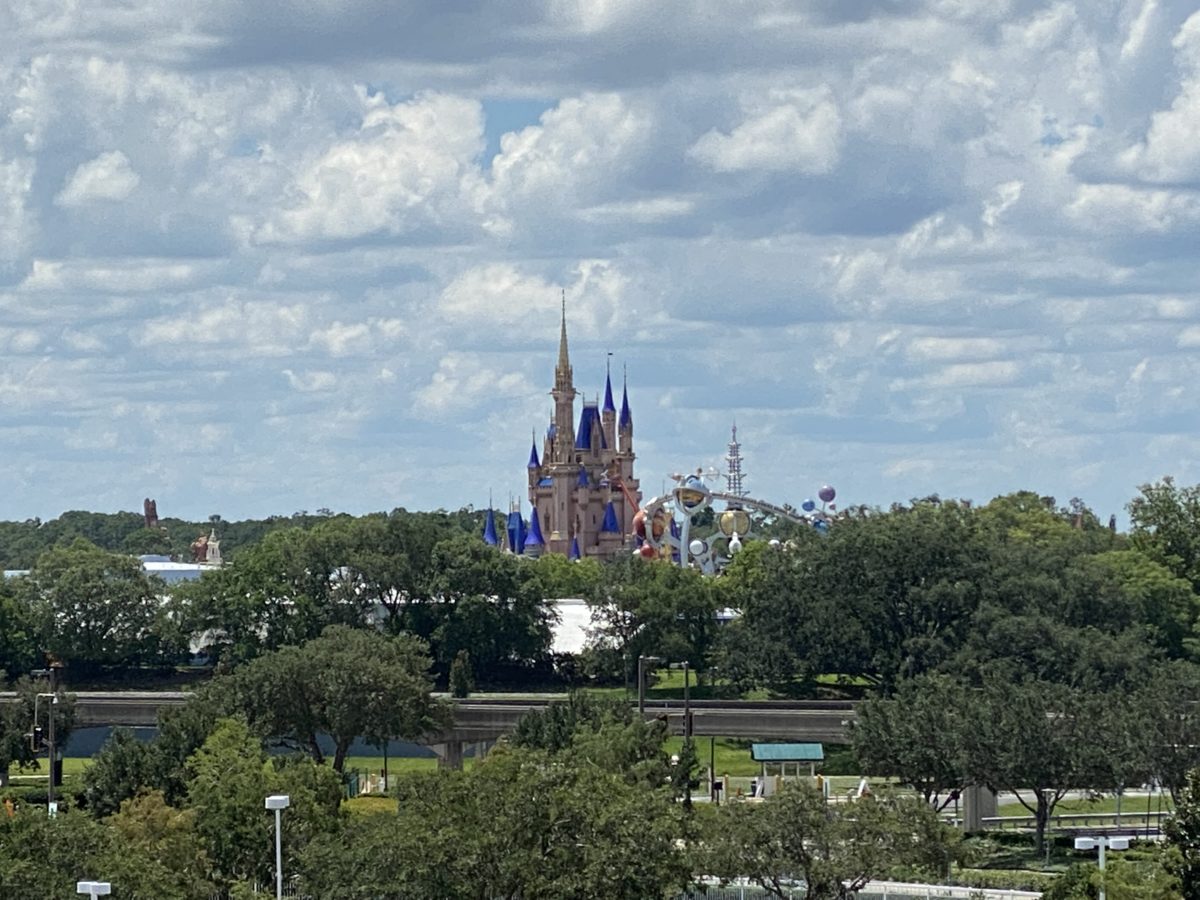 With the gold accents added to finish the look, these vibrant new colors certainly make a statement. Are you a fan of the new look, or do you miss the original color scheme? Let us know in the comments!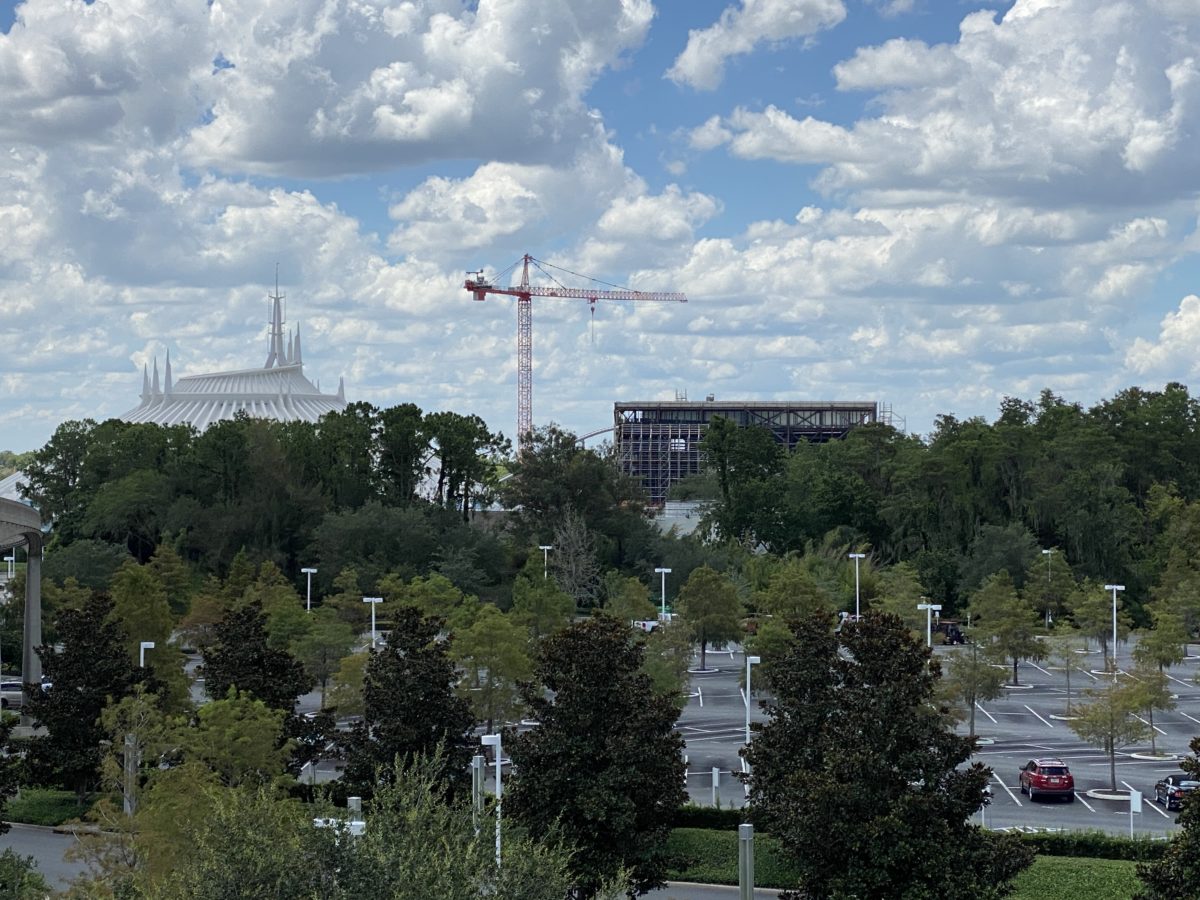 Also visible from the Contemporary Resort is a bit of the construction for TRON Lightcycle Run. The backside of the show building can be seen here with track exiting the building on the right, and the massive crane used to set the track pieces looming overhead.
Daylight can be seen through the top left-hand corner of the building, as well as through a patch further down seen through the scaffolding-like structure on the outside of the building.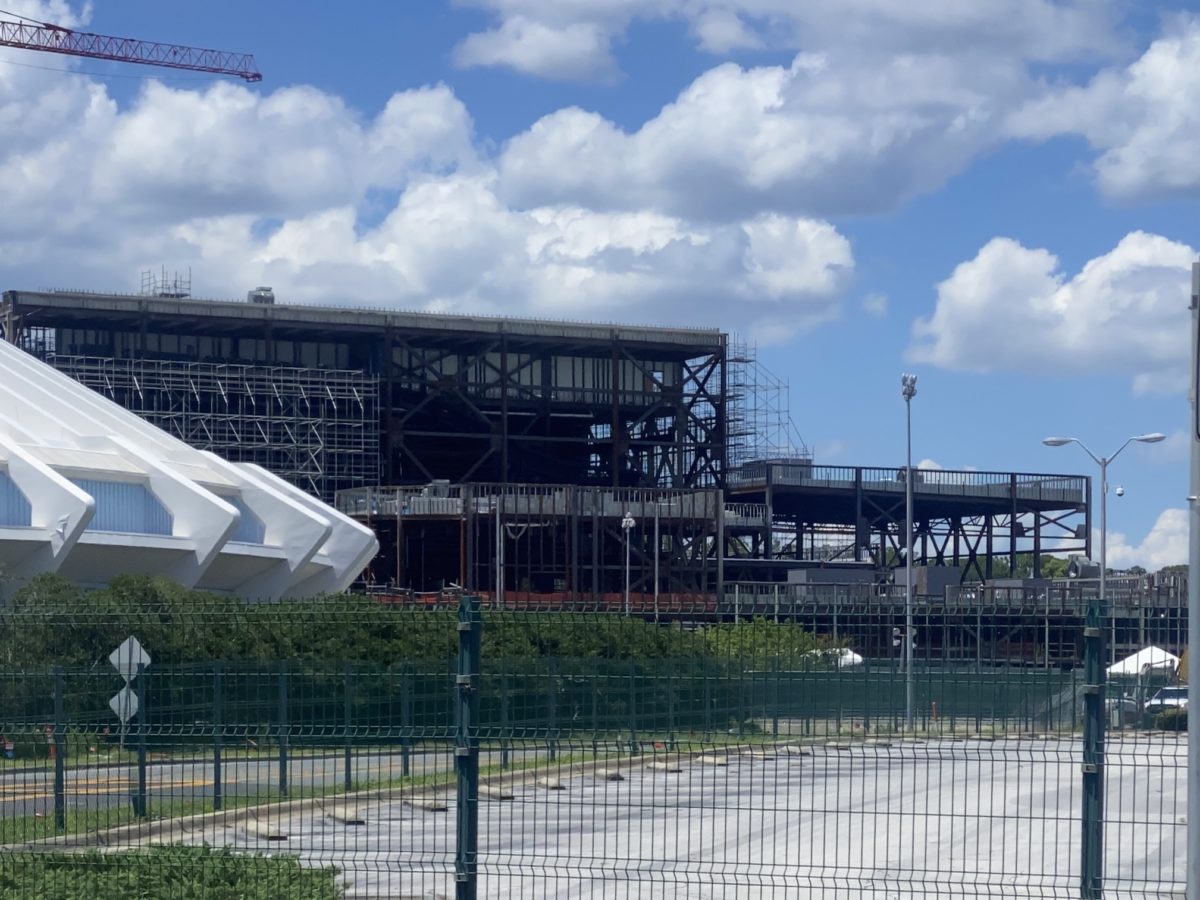 While construction was halted across Disney property for much of the closure, work has recently resumed. We are eager to see what work will have been completed by reopening day on July 11, 2020!