The ABCDisney collection may have been around for a while now, but the line of lettered merchandise items just keeps on growing. For the first time, the designs have been spotted over on the D-Tech On Demand kiosks in Disney Springs, making it possible to get your initial etched onto a stylish new phone case. Let's get spelling…
C – Castle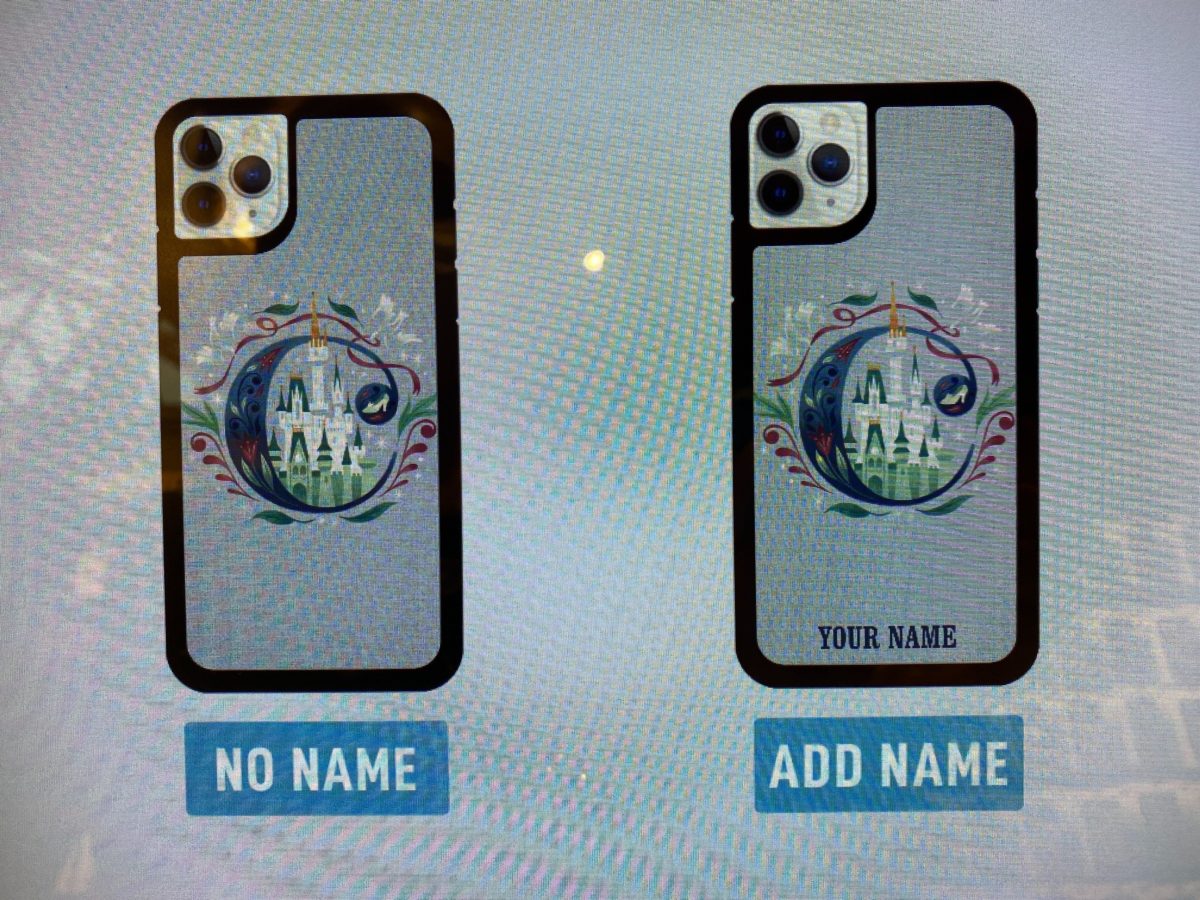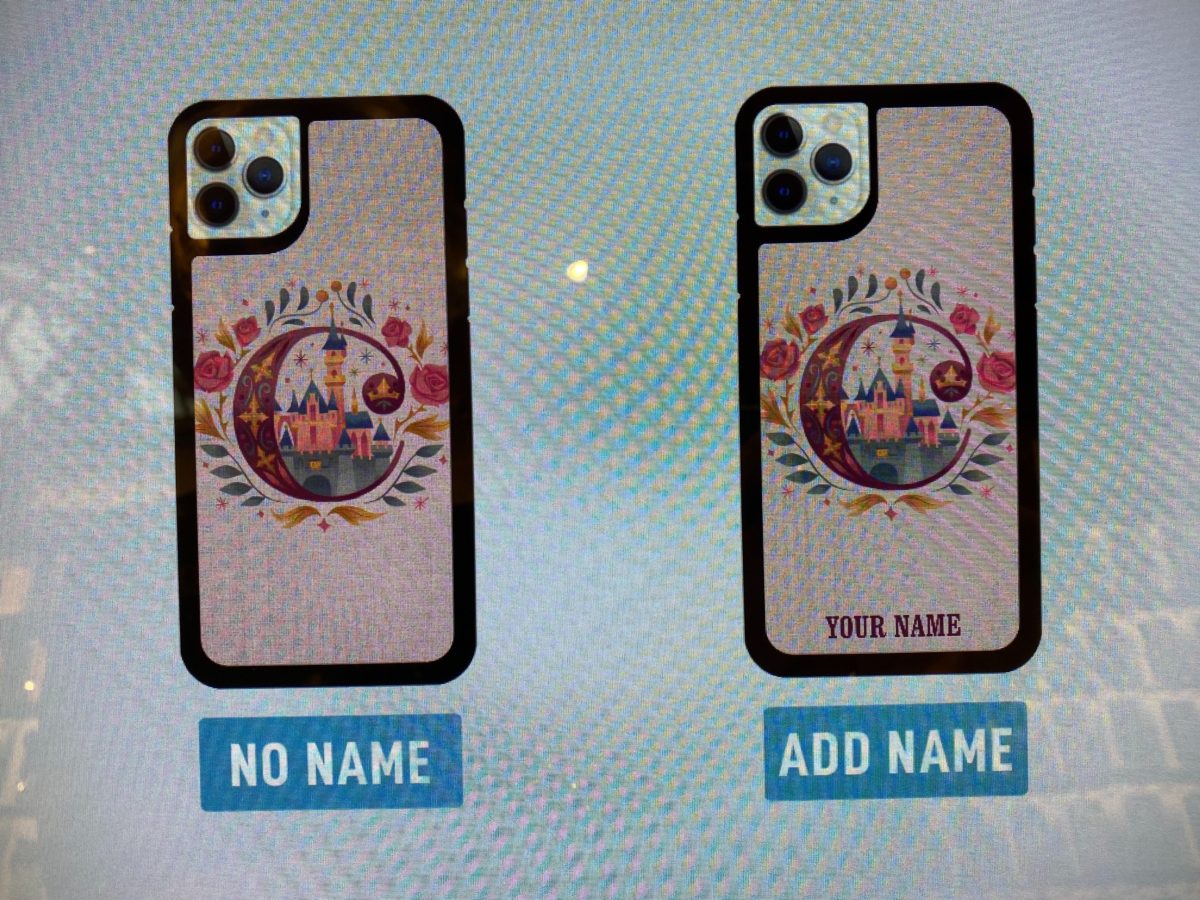 Two different 'C' for Castle phone case designs are available at the kiosk, one for the Magic Kingdom Cinderella Castle, and one for Disneyland's Sleeping Beauty Castle. Each have dreamy detailing, with the Disneyland design a warm, pink color-scheme, and the Walt Disney World design a bit more of a cooler, blue-hue.
D – Dapper Dans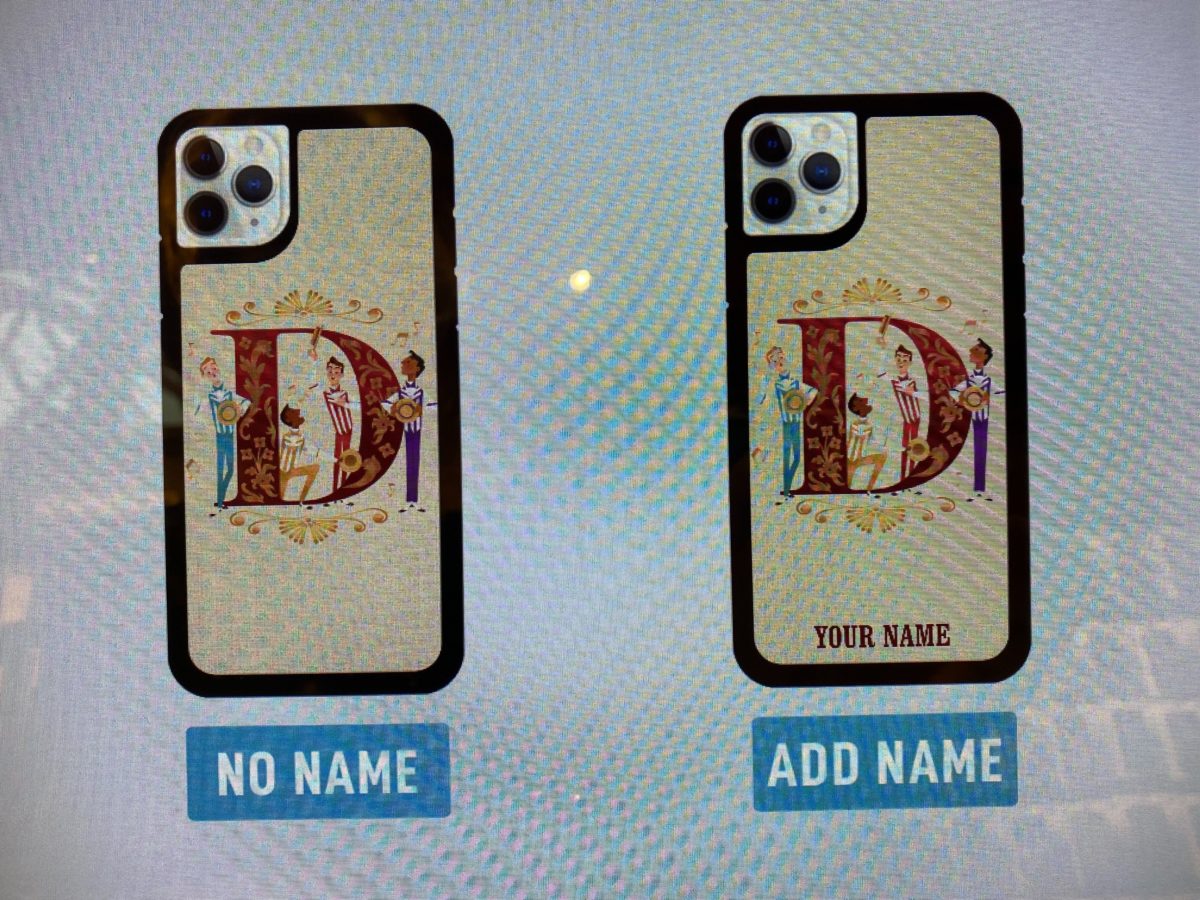 'D' is for 'D-Tech'! Not really. Well, it is, but here they've chosen to represent something even more iconic… the Dapper Dans!
E – Enchanted Tiki Room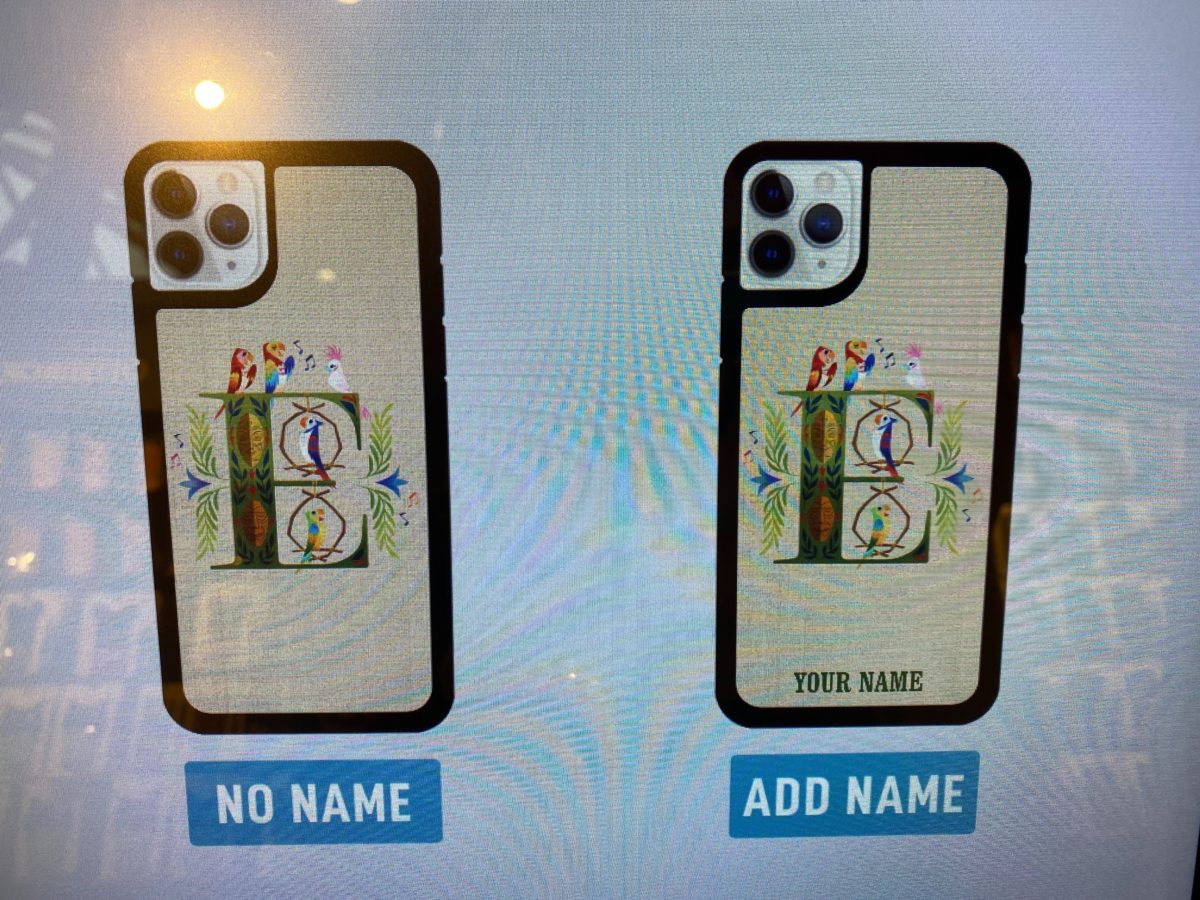 I love this tropical Enchanted Tiki Room design, with Jose, Pierre, Michael and Fritz all looking perky and ready to sing on their 'E'-shaped perch.
H – Haunted Mansion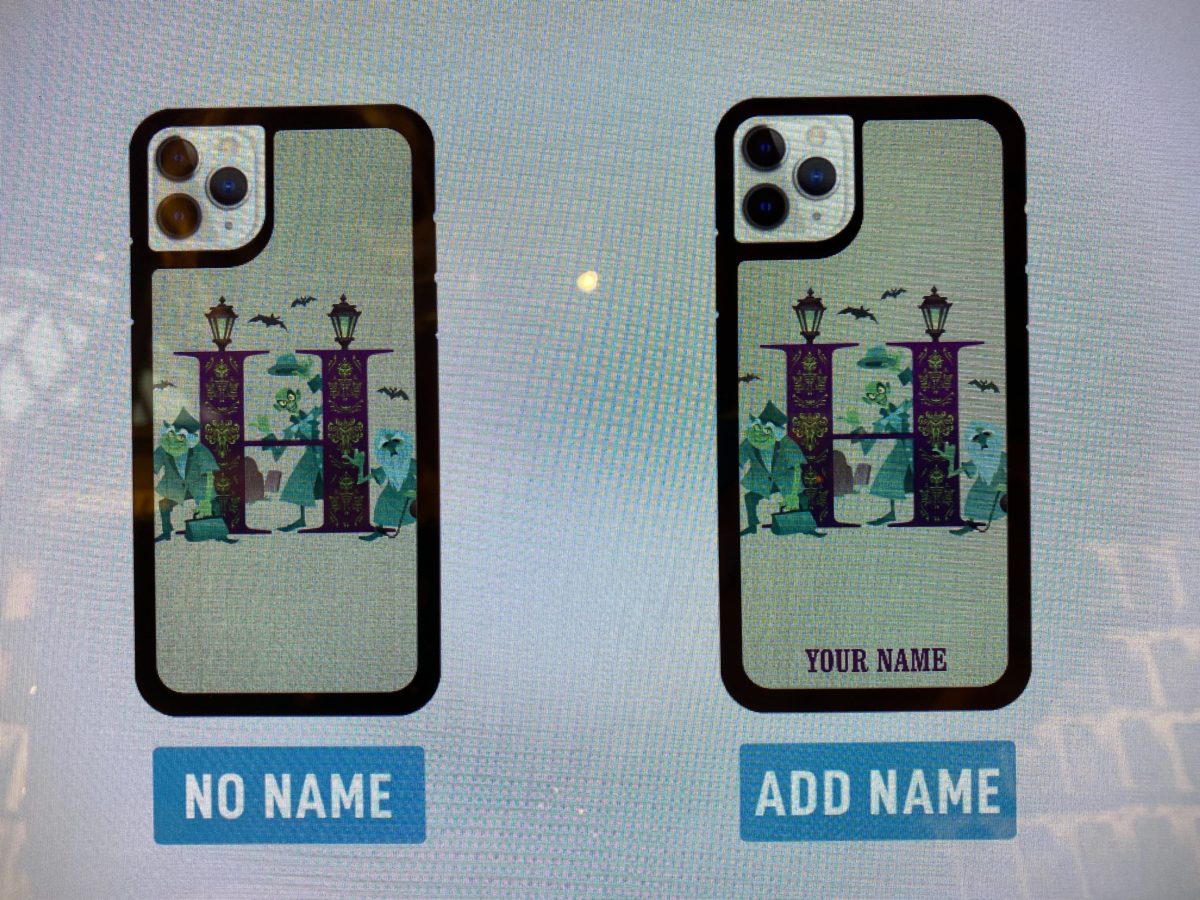 Represented on 'H' is The Haunted Mansion, perfectly themed with that dark purple wallpaper lettering, and images of the Hitchhiking Ghosts.
J – Jungle Cruise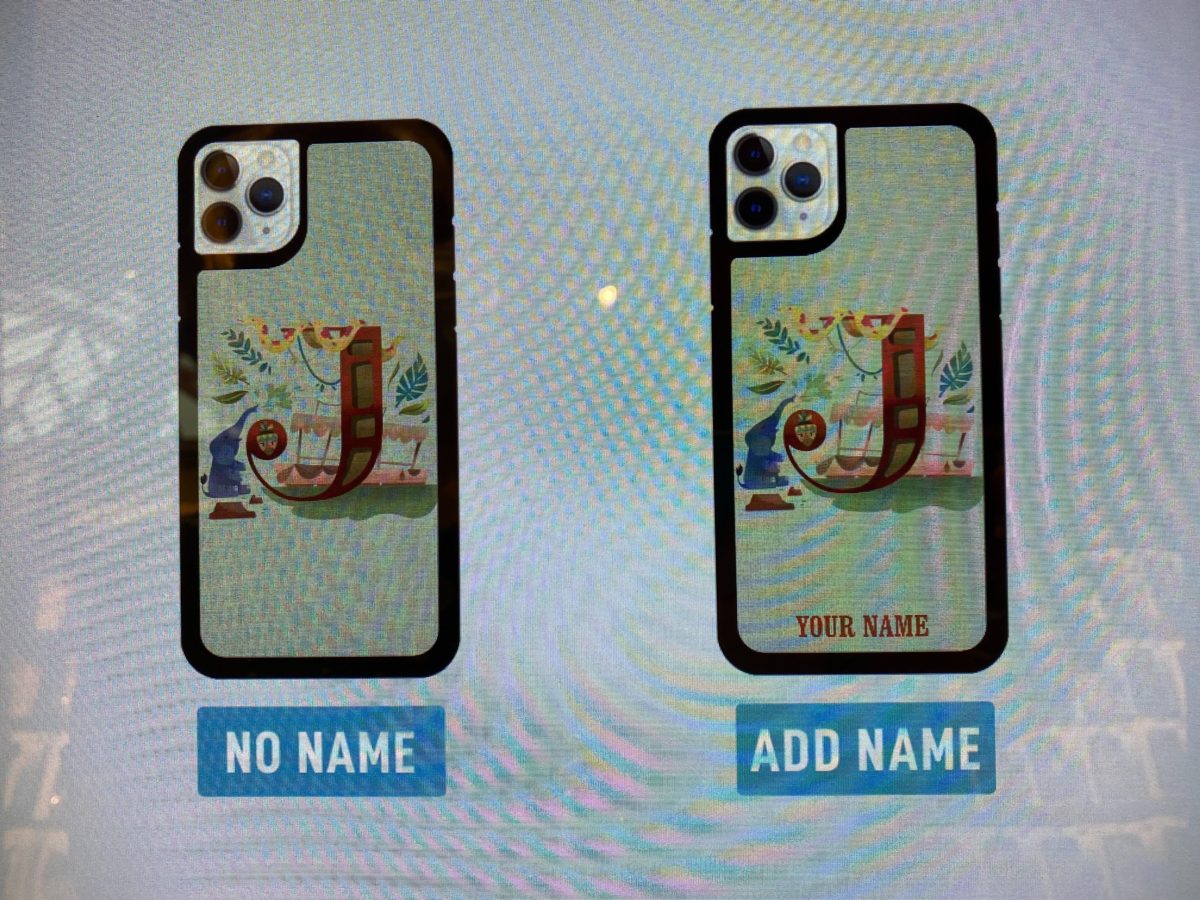 Who wouldn't want to share an initial with Jungle Cruise! The cheeky elephants are represented on this 'J' design, along with some of the other critters you'll find deep on the attraction.
L – Lion King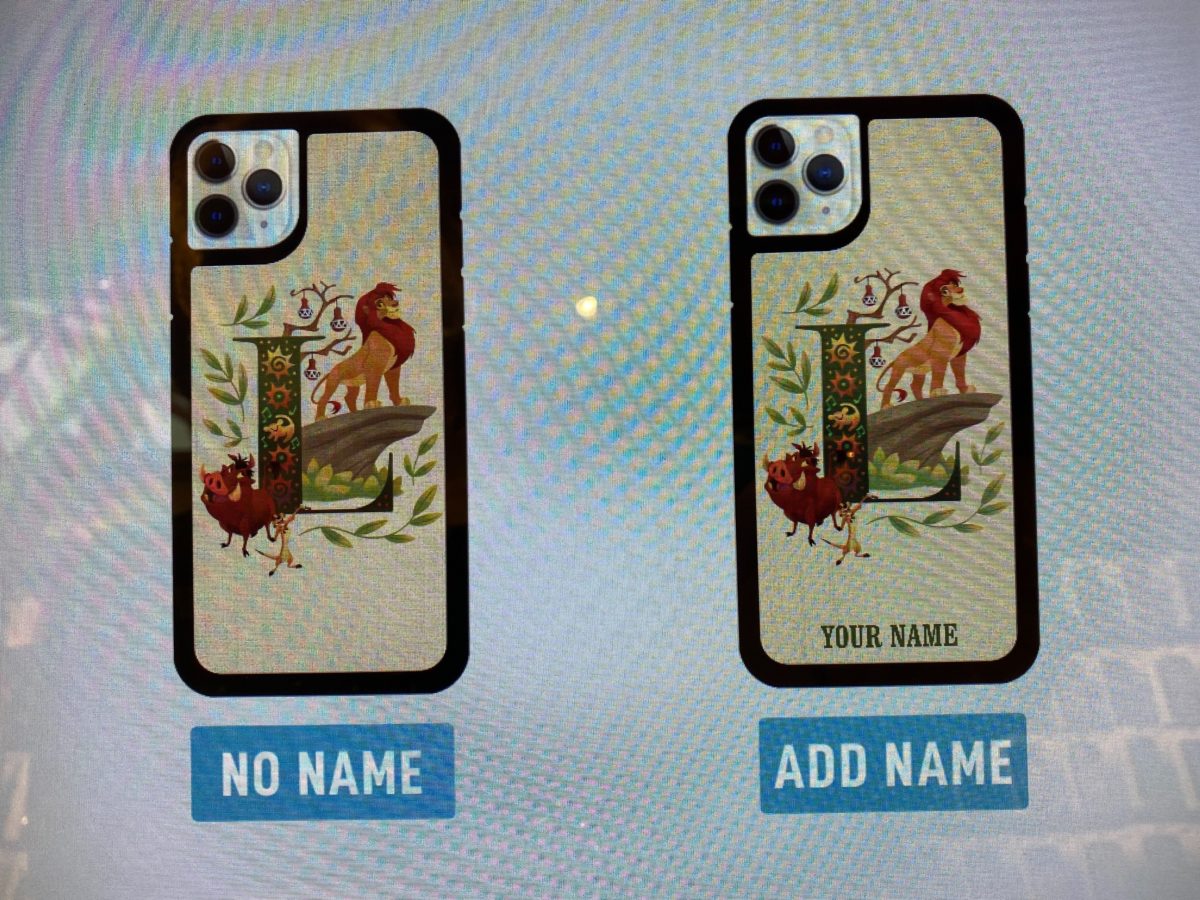 'L' is for 'The Lion King', and there's nothing more majestic than seeing Simba stood on Pride Rock. And look, Timon and Pumbaa are there too!
L – Lightning McQueen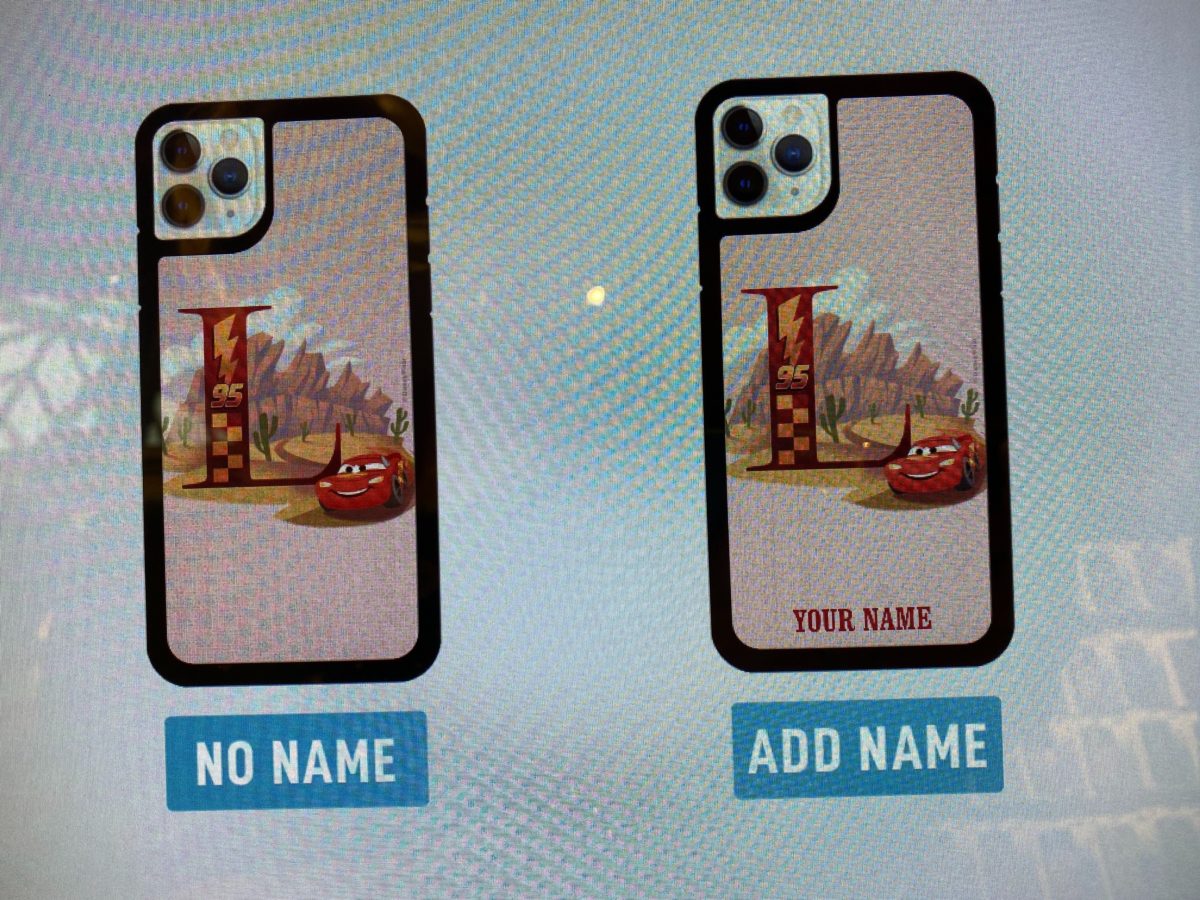 You might recognise this design from the newer Disneyland collection of ABCDisney merchandise, with 'L' for Lightning McQueen being the perfect representation of Radiator Springs Racers in Disney California Adventure.
M – Matterhorn Bobsleds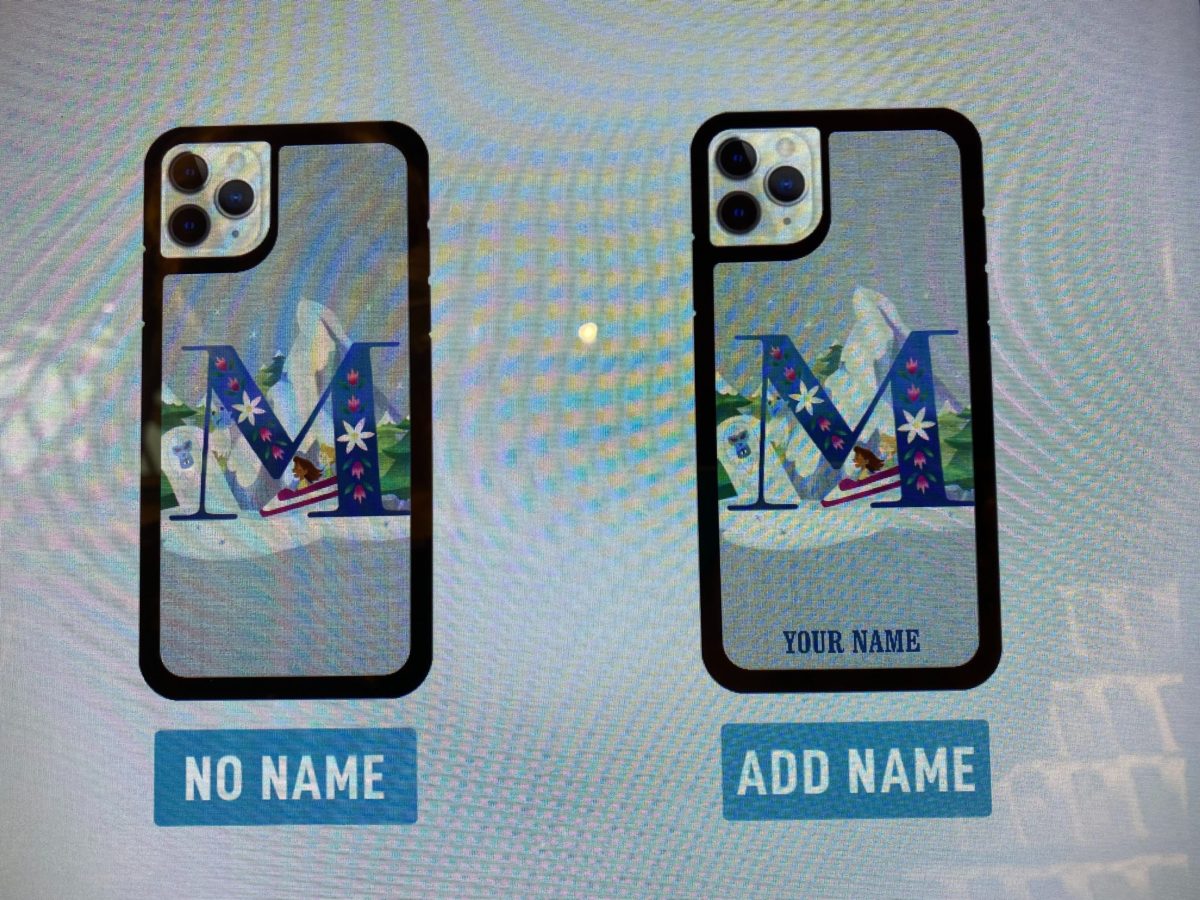 We're big fans of this alpine phone case design, themed around the Matterhorn Bobsleds attraction in Disneyland.
P – Peter Pan's Flight
Nothing says "magical" like the iconic Peter Pan's Flight attraction, and we love this dreay phone case design.
S – Soarin' Around the World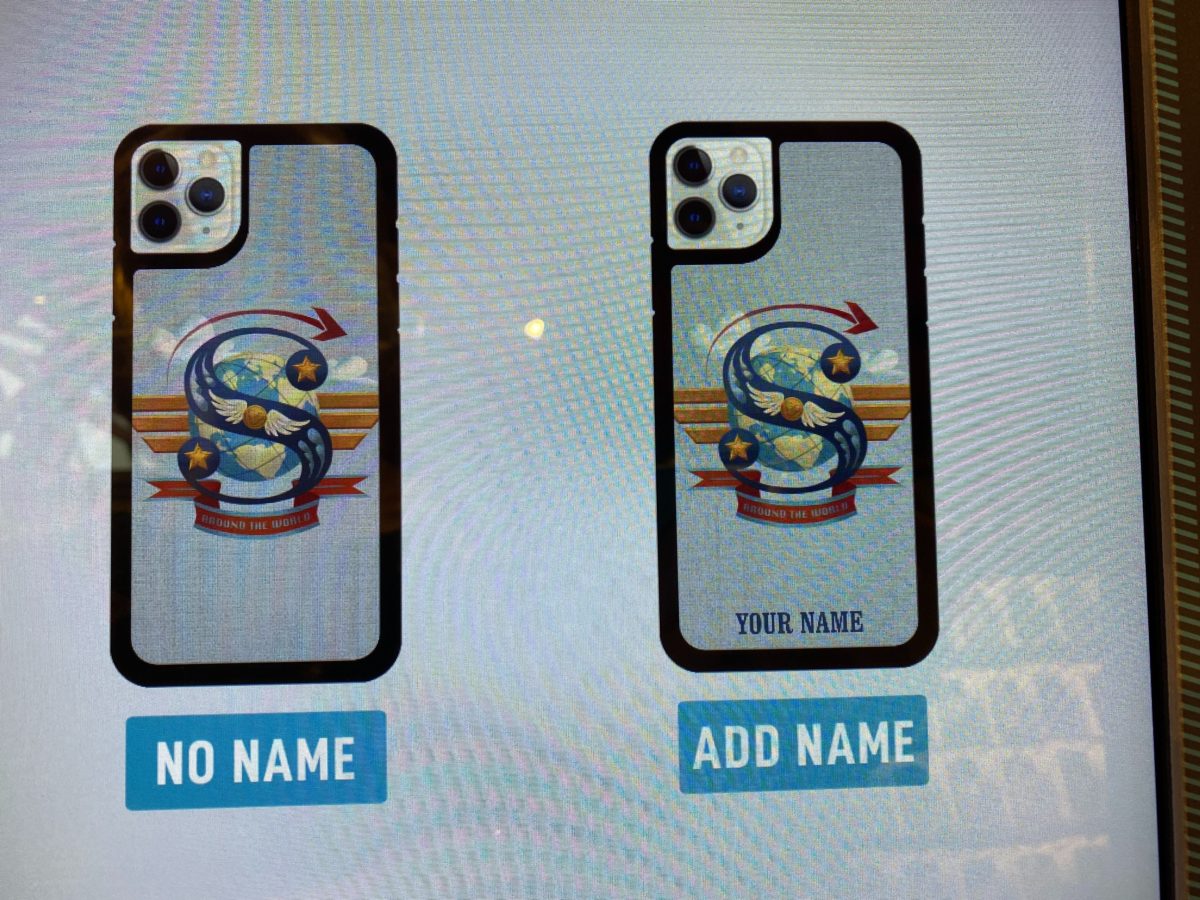 This case design is perfect for all aviators, with 'S' spelling 'Soarin Around the World'.
T – Tomorrowland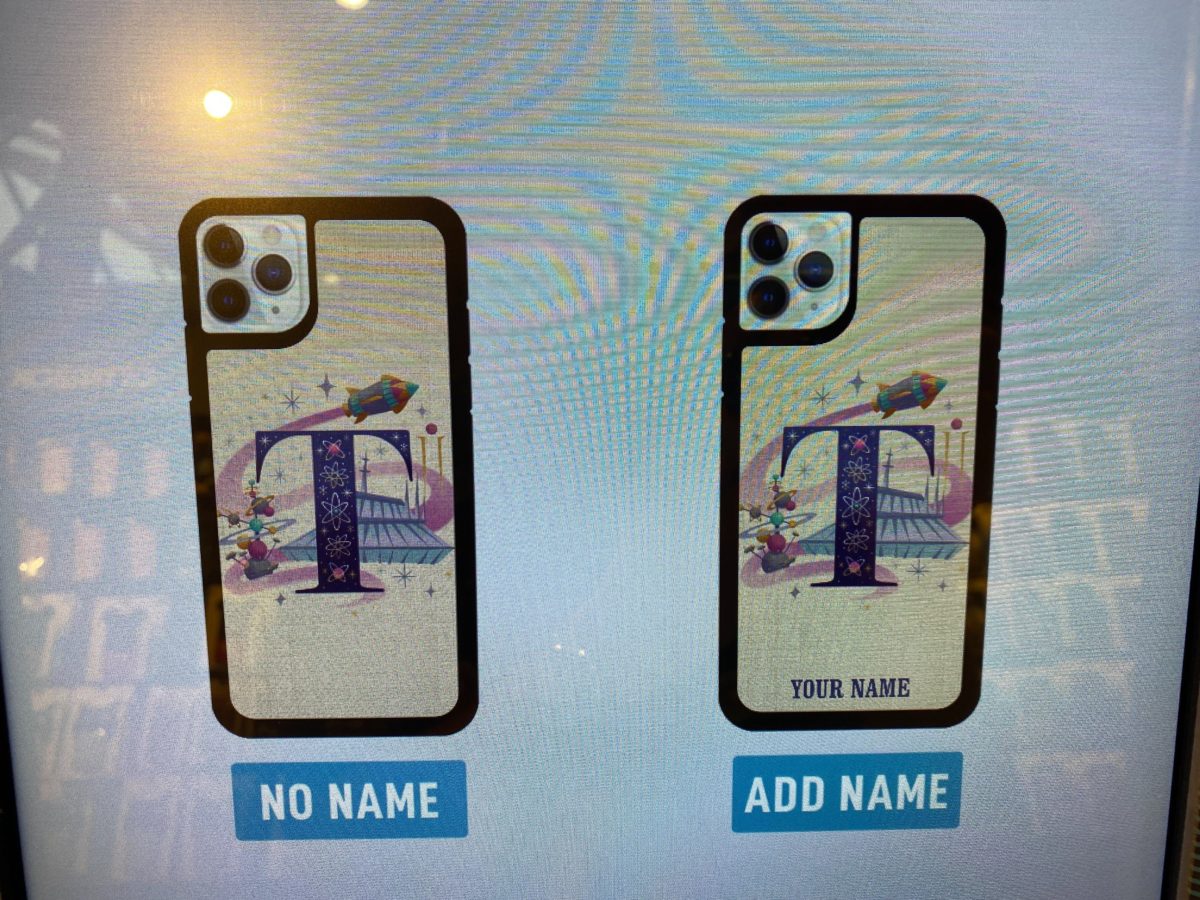 It's not just Mr. Morrow who'll love this 'T' for 'Tomorrowland' design, which depicts Space Mountain and more.
As you can see from the photos, each case can be personalised with a name. The 'standard' phone cases cost $29.99 each, and it would be an extra $5 for personalisation. The D-Tech kiosks can be found within the Marketplace Co-Op in Disney Springs.
Is your initial listed here? Which is your favorite Disney initial?