This post may contain affiliate links; please read the disclosure for more information.
If you're running late for a very important date, at least you'll be fashionably late in this new Alice in Wonderland dress from Her Universe and The Dress Shop!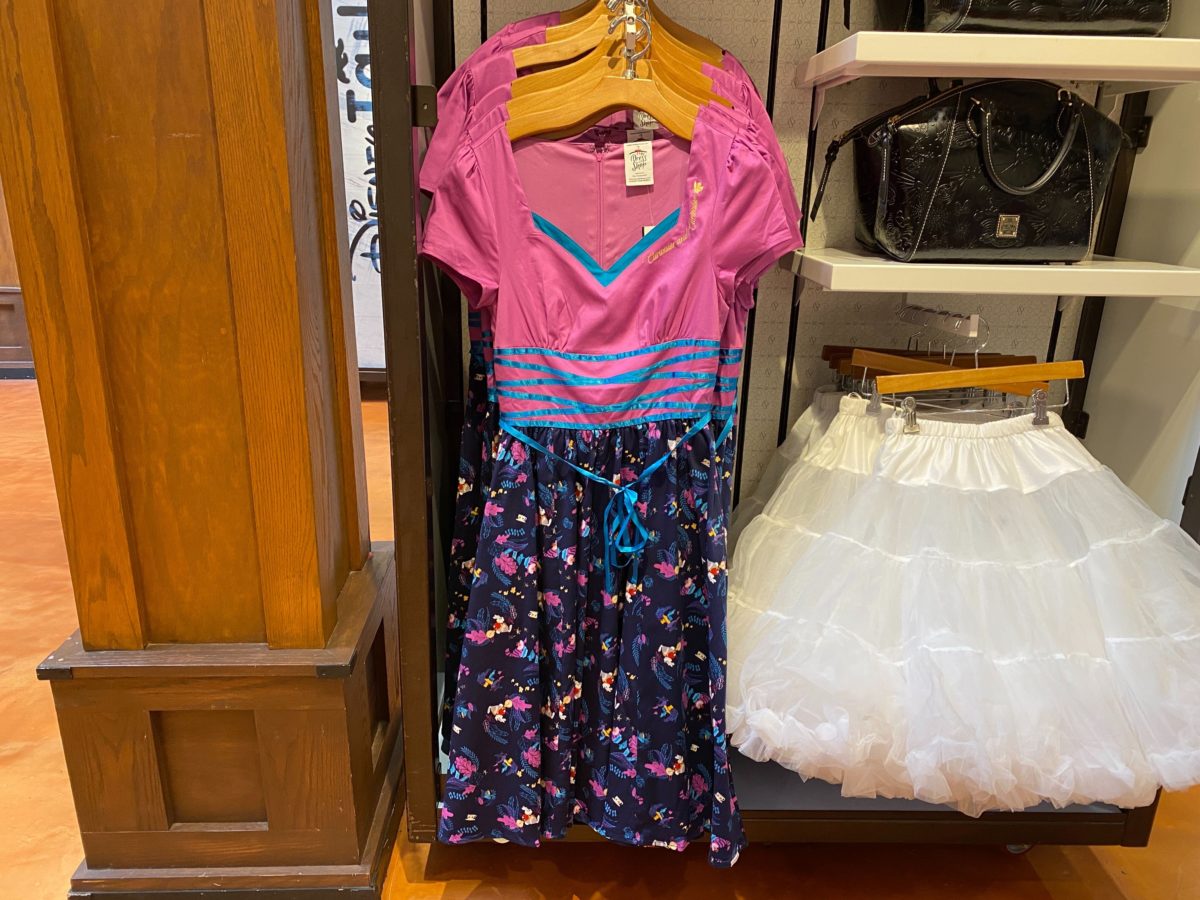 This retro-style dress with a sweetheart neckline features a whimsical design that puts you right in Wonderland! The bright colors and satin tie definitely fit the topsy-turvy world that Alice finds herself in.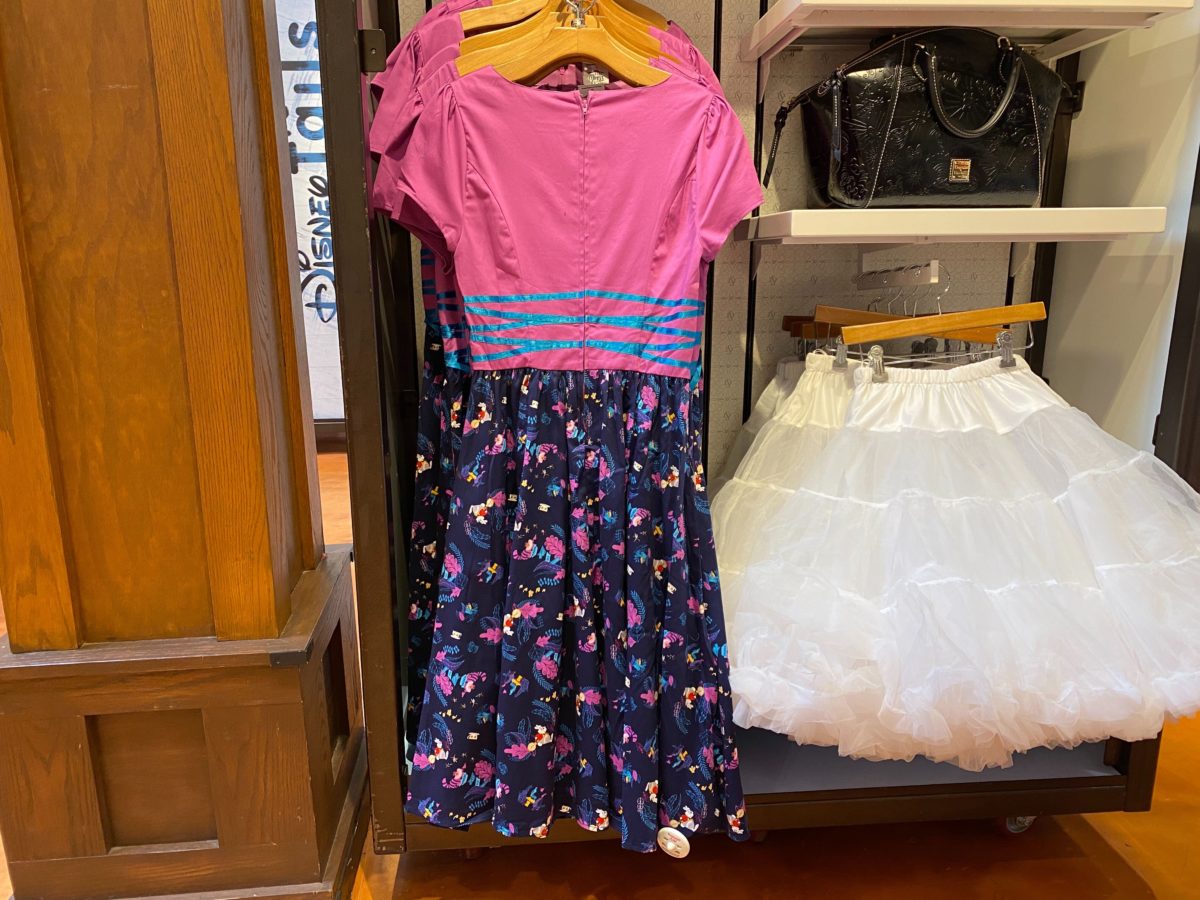 The back of the dress features a zippered back, as well as continuing the satin trim around the waist.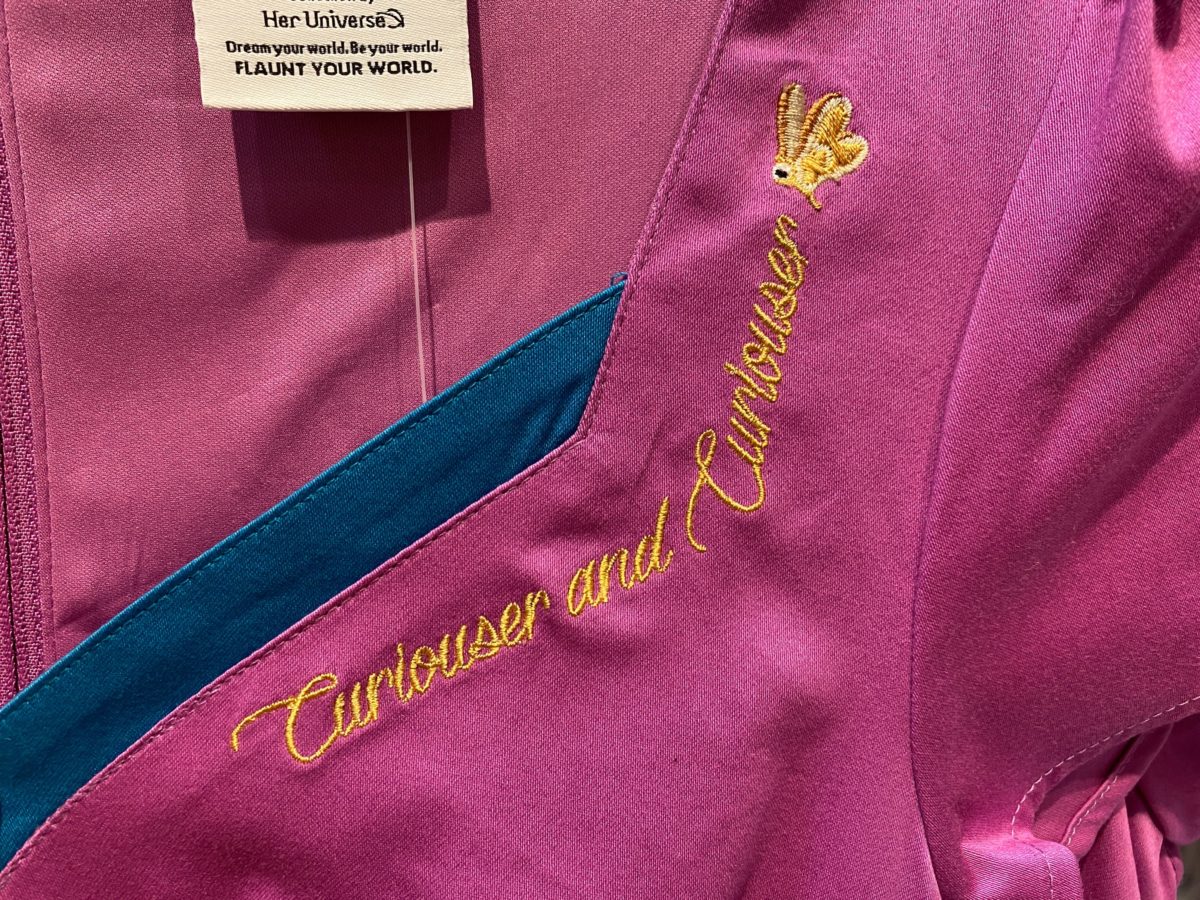 The text "Curiouser and Curiouser" is embroidered by the neckline, with a Bread-and-Butterfly adorning the text.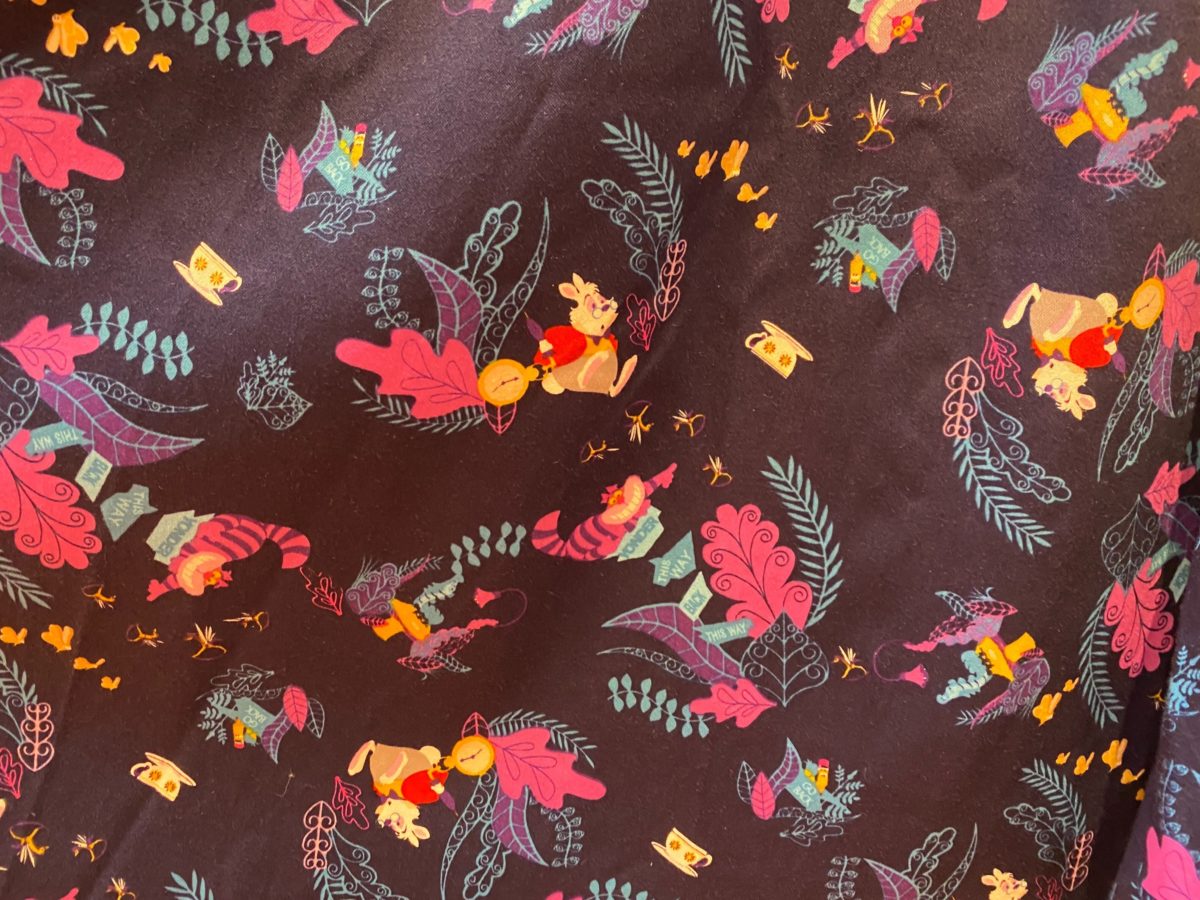 The gathered skirt features an allover print pattern including White Rabbit, Cheshire Cat, Caterpillar, teacups, and more to inspire you to explore Wonderland more for yourself!
We found this new dress on our way to Wonderland at The Dress Shop at Marketplace Co-Op at Disney Springs for $128.00.
Will you be wearing this dress the next time you have tea with the Mad Hatter? Let us know in the comments!