Summer is here, and we're busy stocking up on Disney merchandise to get us through the season in style. On a recent trip to Disney Springs, we spotted this adorable new pool float, the perfect treat for the hot weather…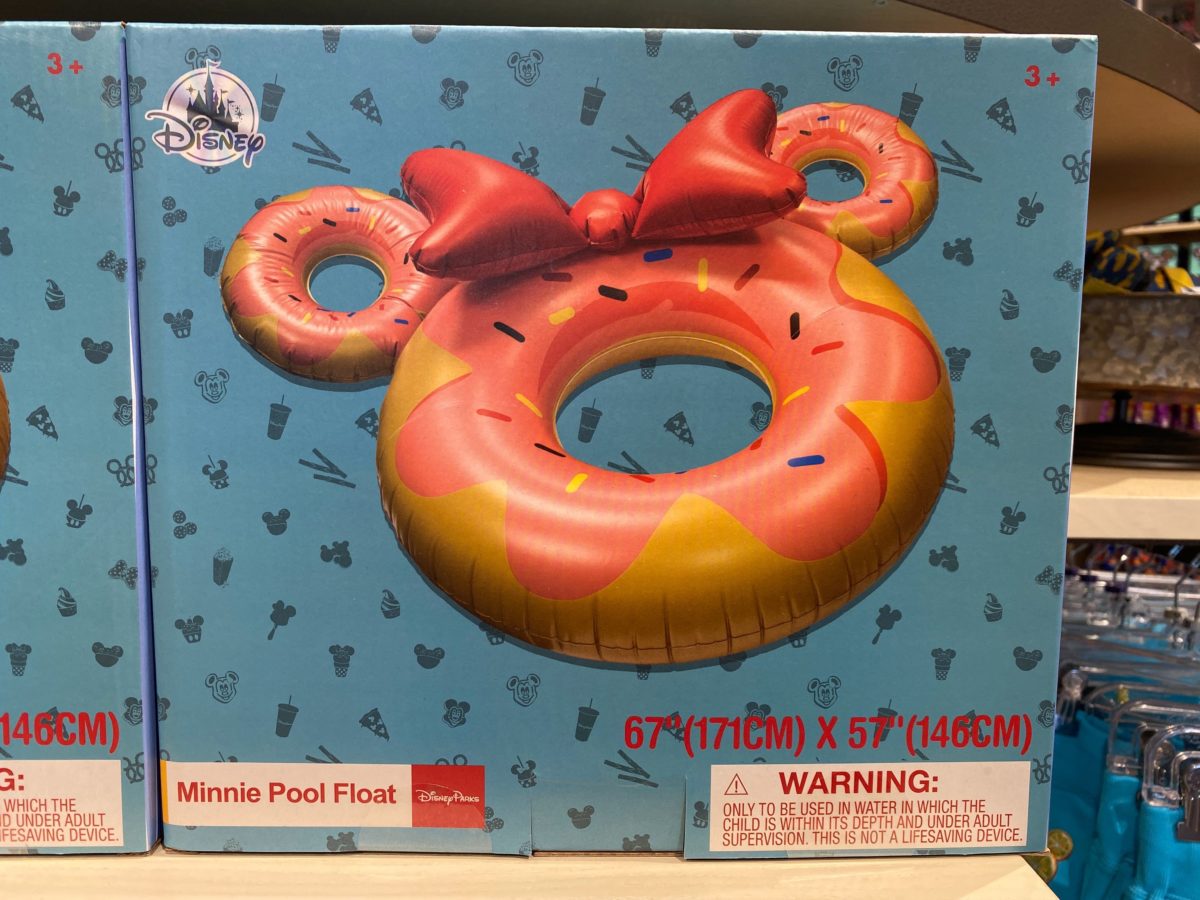 We can't tell what's more exciting about it – the fact that it is instantly-recognisable as yummy donuts, or that it's Minnie Mouse shaped! This float is made up of three donut circles, placed to resemble Minnie Mouse. A huge inflatable Minnie bow is even attached, making for a comfy headrest for the ultimate in relaxation.
The float is big enough for adult or child use. We spotted this in World of Disney, and it costs $54.99.
Don't have a pool? You can still join in the fun! We recently spotted these adorable Summer Fun Mickey Mouse Ear headbands, with the ears made up of miniature pool floats. They're definitely in season right now!