This post may contain affiliate links; please read the disclosure for more information.
The beloved attraction, Indiana Jones Adventure, has been celebrating its 25th anniversary over at the Disneyland Resort this year, with a whole artifactual log of merchandise being released in its honor back in March. It looks like some of the releases have trekked their way across to Walt Disney World, as today we unearthed this new, commemorative Disney Parks Signature Puzzle in Disney Springs.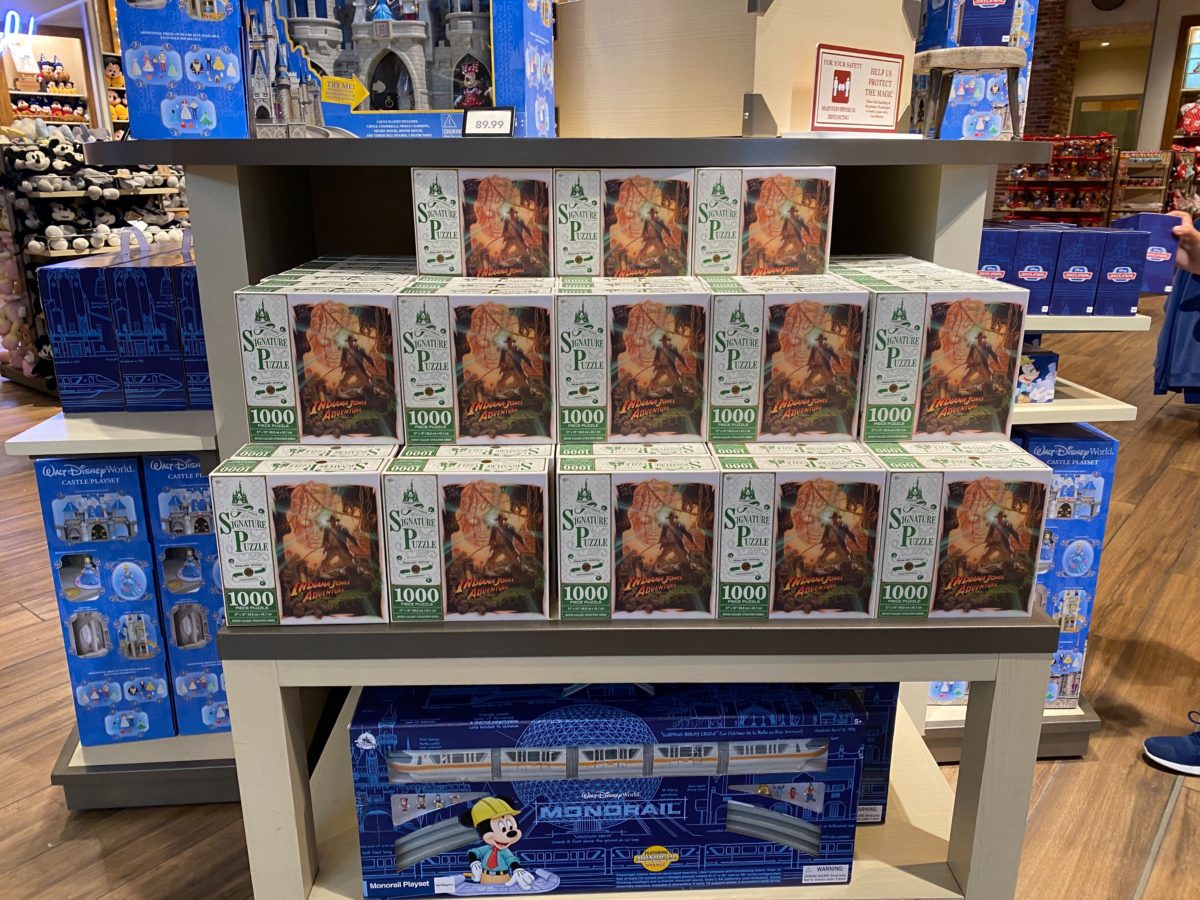 We have seen lots of stunning designs come from the Disney Parks Signature Puzzle collection over the past few years, featuring characters and icons from the parks. Last May, a set was released in celebration of the 60th Anniversary of various attractions at the Disneyland Resort, so this Indiana Jones Adventure puzzle wouldn't be the first attraction design to be dug up. Let's take a closer look…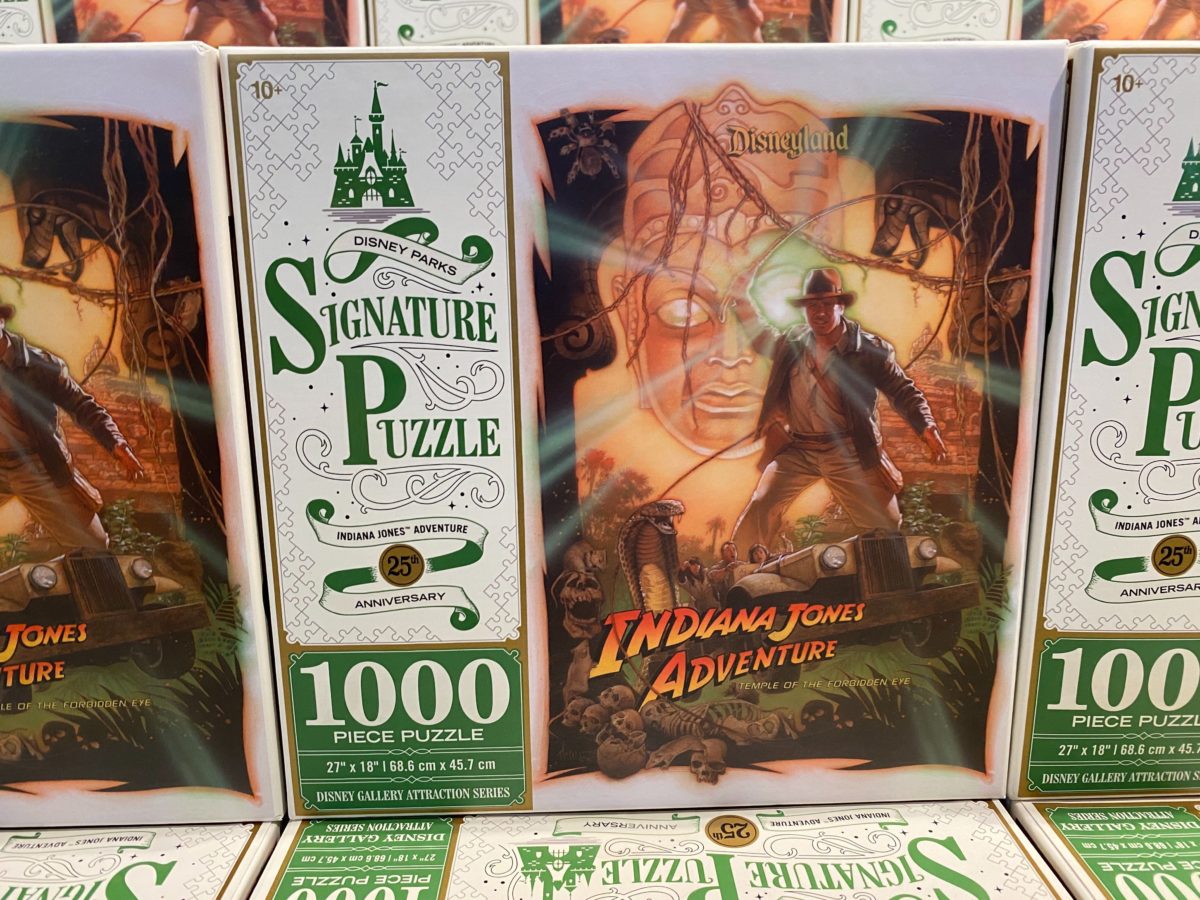 From the box, we can see that this 1000-piece puzzle assembles to create the poster image for the "Indiana Jones Adventure: Temple of the Forbidden Eye" attraction, complete with the Disneyland logo on top. The image features Indy himself brandishing his whip, the statue of the Forbidden Eye, an attraction vehicle, and a creepy assortment of archaeological artefacts and critters.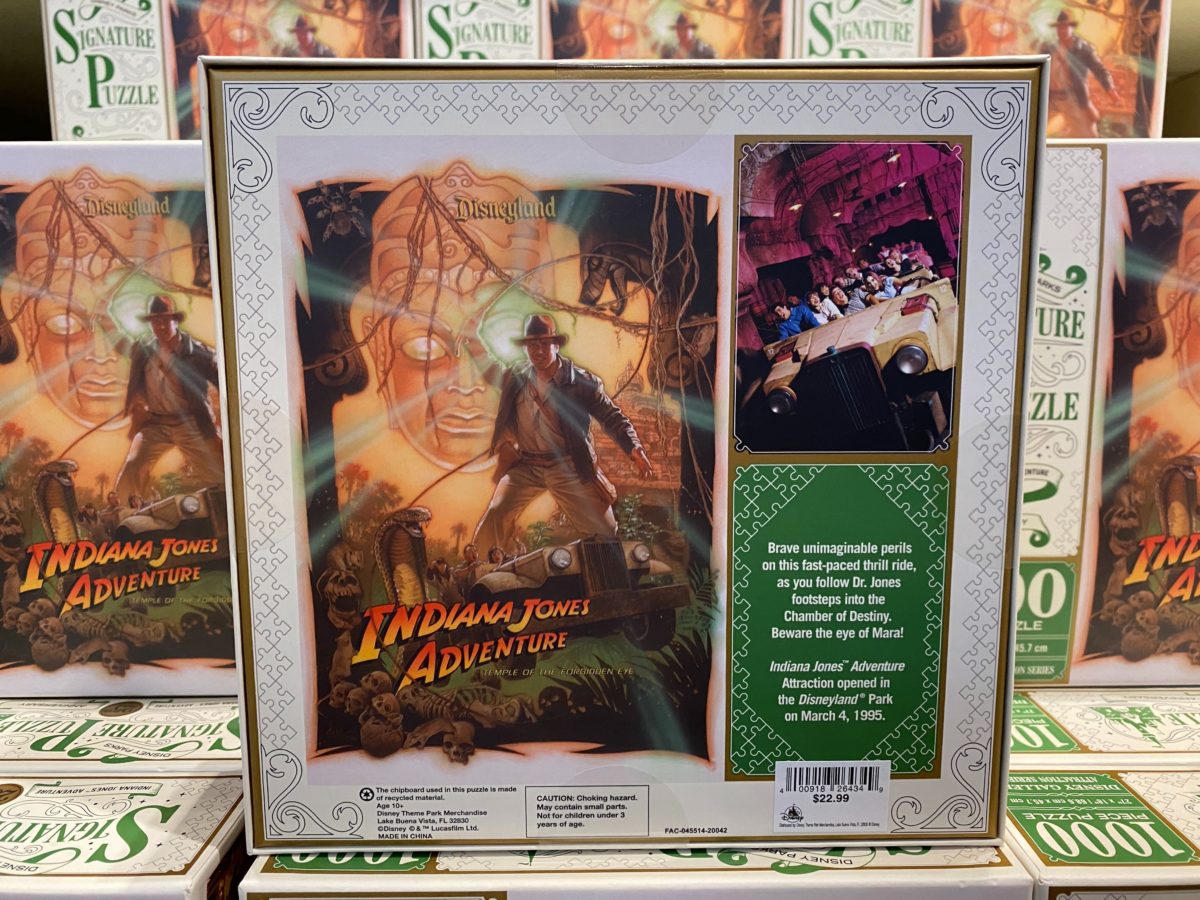 On the back of the box, there's a short summary of the attraction, alongside an on-ride photo of those iconic trucks.
"Brave unimaginable perils on this fast-paced thrill ride as you follow Dr. Jones' footsteps into the Chamber of Destiny. Beware the eye of the Mara! Indiana Jones Adventure Attraction opened in the Disneyland Park on March 4, 1995."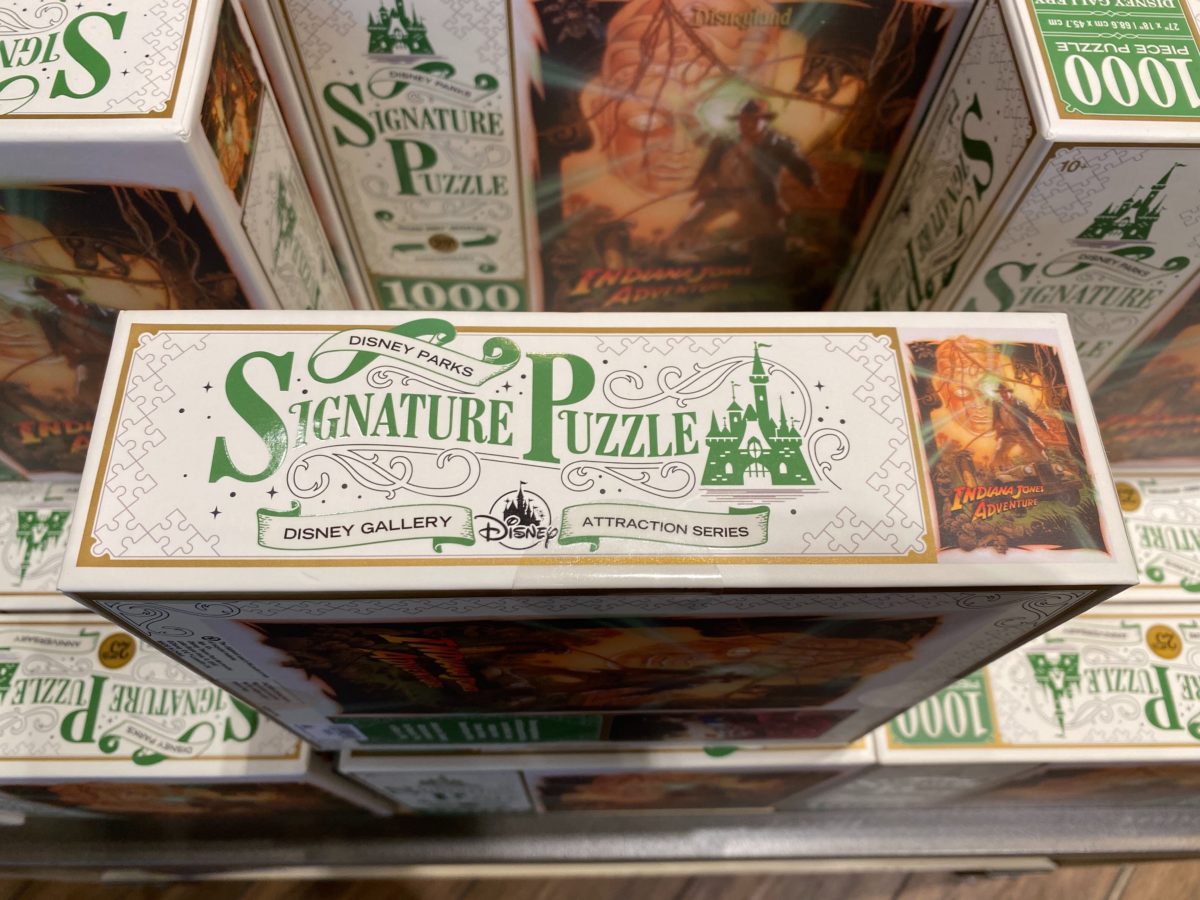 All the Signature Puzzles come packaged in these attractive boxes, and the fancy logo and gold highlights would make this puzzle a perfect gift for any older Disney Parks fan.
We found this puzzle over at World of Disney in Disney Springs for $22.99. If you're not planning a trip soon (or if 1000-piece puzzles might be a bit too challenging for you), you could always check out this new selection of character puzzles from Ravensburger, available now on shopDisney.