This post may contain affiliate links; please read the disclosure for more information.
"Yo ho, yo ho! A pirate's life for me!" If you need a new backpack to carry all of your pilfered loot, you might want to check out this all new Pirates of the Caribbean Loungefly mini backpack that's arrived on shopDisney!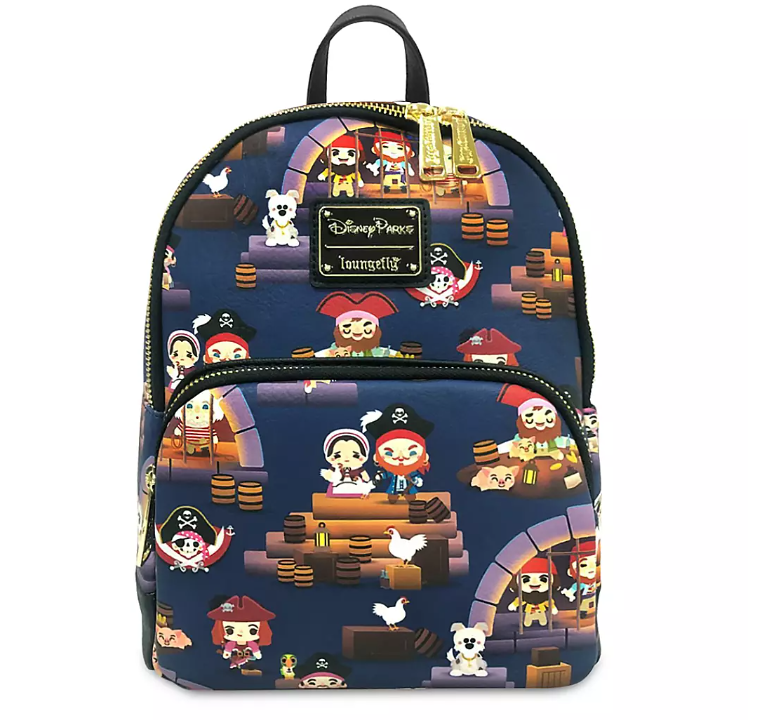 This new faux-leather backpack features two zippered compartments, with an adorable print paying tribute to the beloved attraction all over.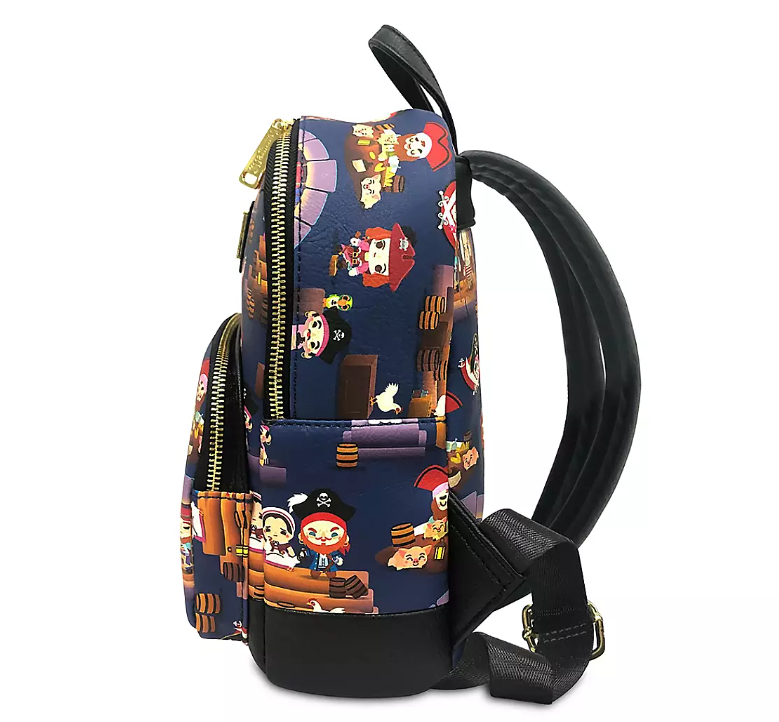 With Pirate Redd, the auction scene, the drunken pirate with the pigs, and even the jail cell scene are all featured on this navy blue backpack.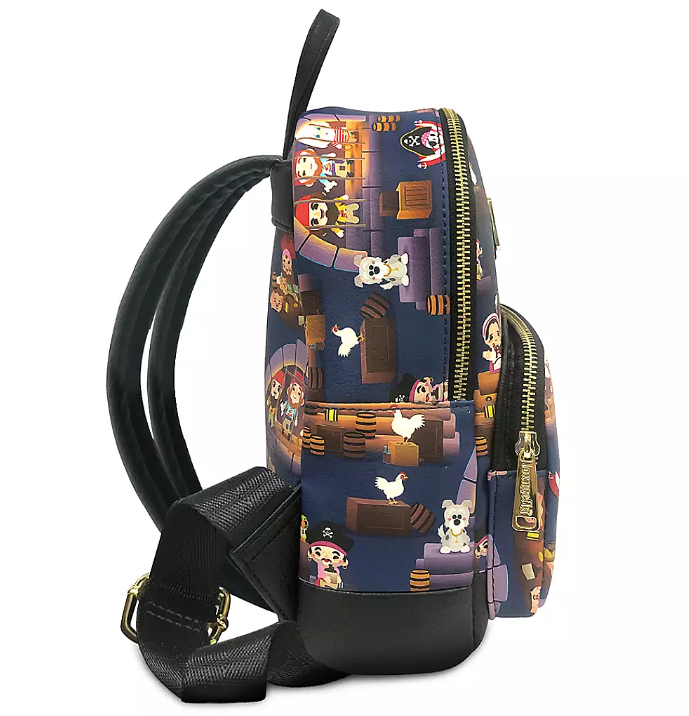 The gold trim on the zippers stands out, shining just as brightly as the gold treasure you could store inside!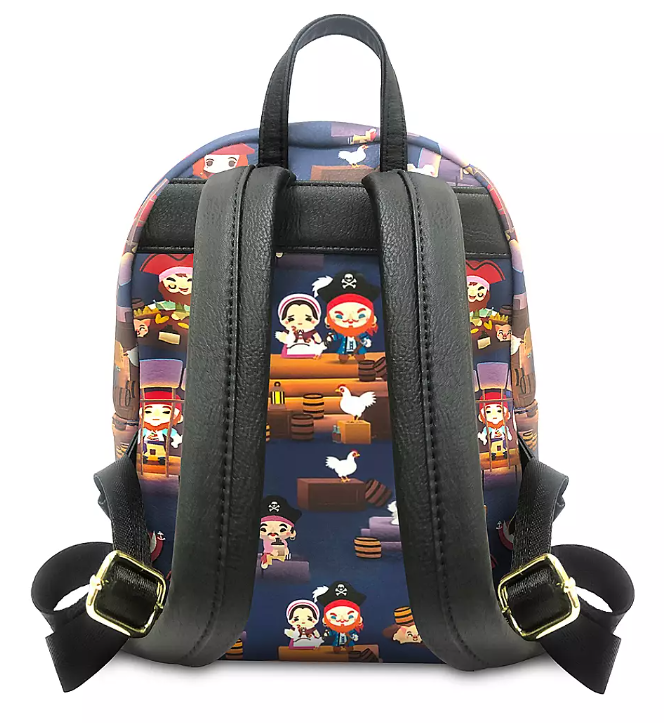 The back features black padded adjustable straps, with a gold accent on the buckles. The top handle is also made out of the black faux-leather as well.
If you're looking for a different Pirates of the Caribbean backpack, and one that more prominently shows off your love for Pirate Redd, you may want to check out this Loungefly mini backpack here.
What do you think of this all new backpack? Will you be adding this to your treasure? Let us know in the comments!