A few days ago, Chef Art Smith's Homecomin' posted on their official Instagram that the eatery would be reopening on June 17. Well, today is the day, and with that comes a brand-new sign welcoming guests to the restaurant's all-new patio bar.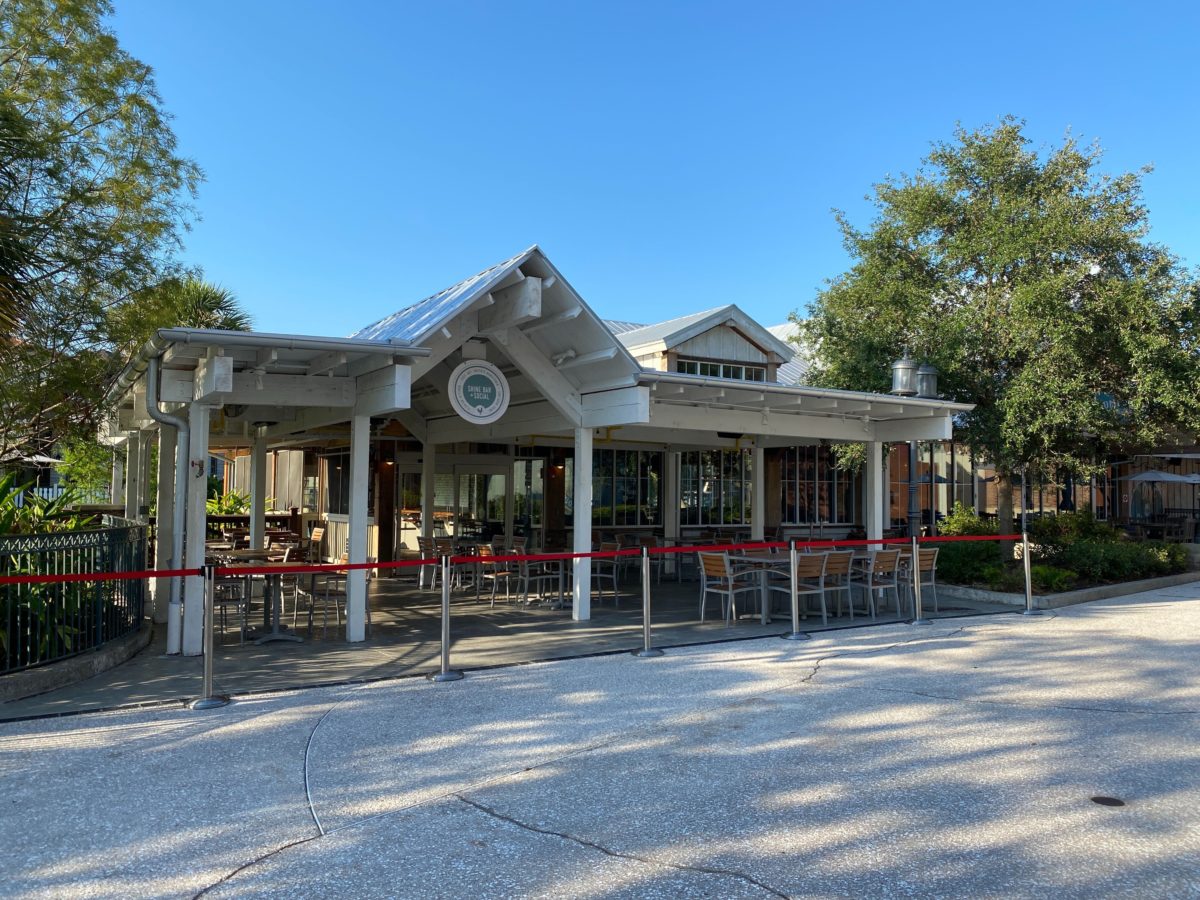 The "Shine Bar + Social" patio bar was brought to light on the day of Disney Springs' reopening in late May. The bar quickly took shape in order to be ready for the southern dining room's imminent opening and this morning, we got our first look and its new signage.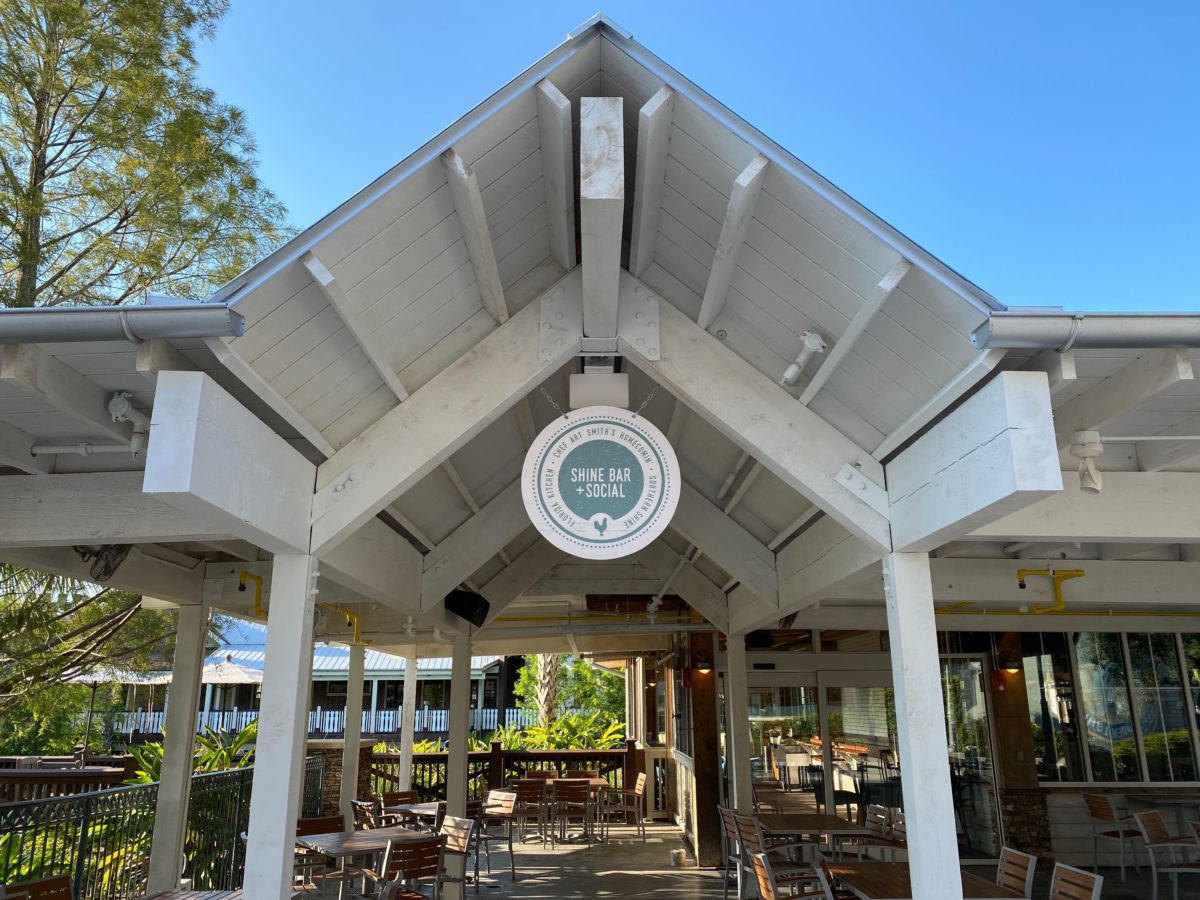 Located right above the entrance archway to the patio is a new circle-shaped sign featuring the bar's name, plus a tiny logo of a chicken.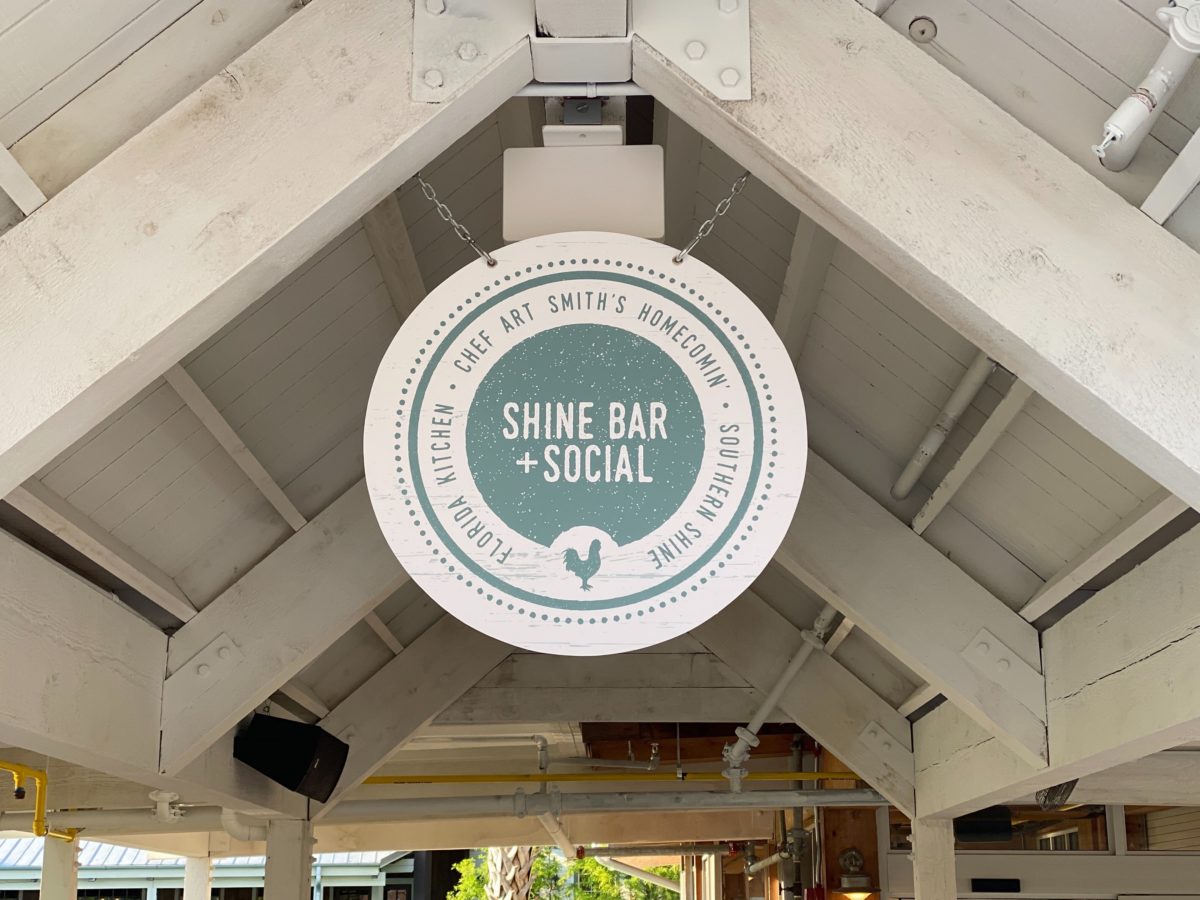 The circle plaque shares the same blue coloring as the restaurants' sign, as well as other accents seen across the eatery, tying the entire exterior together.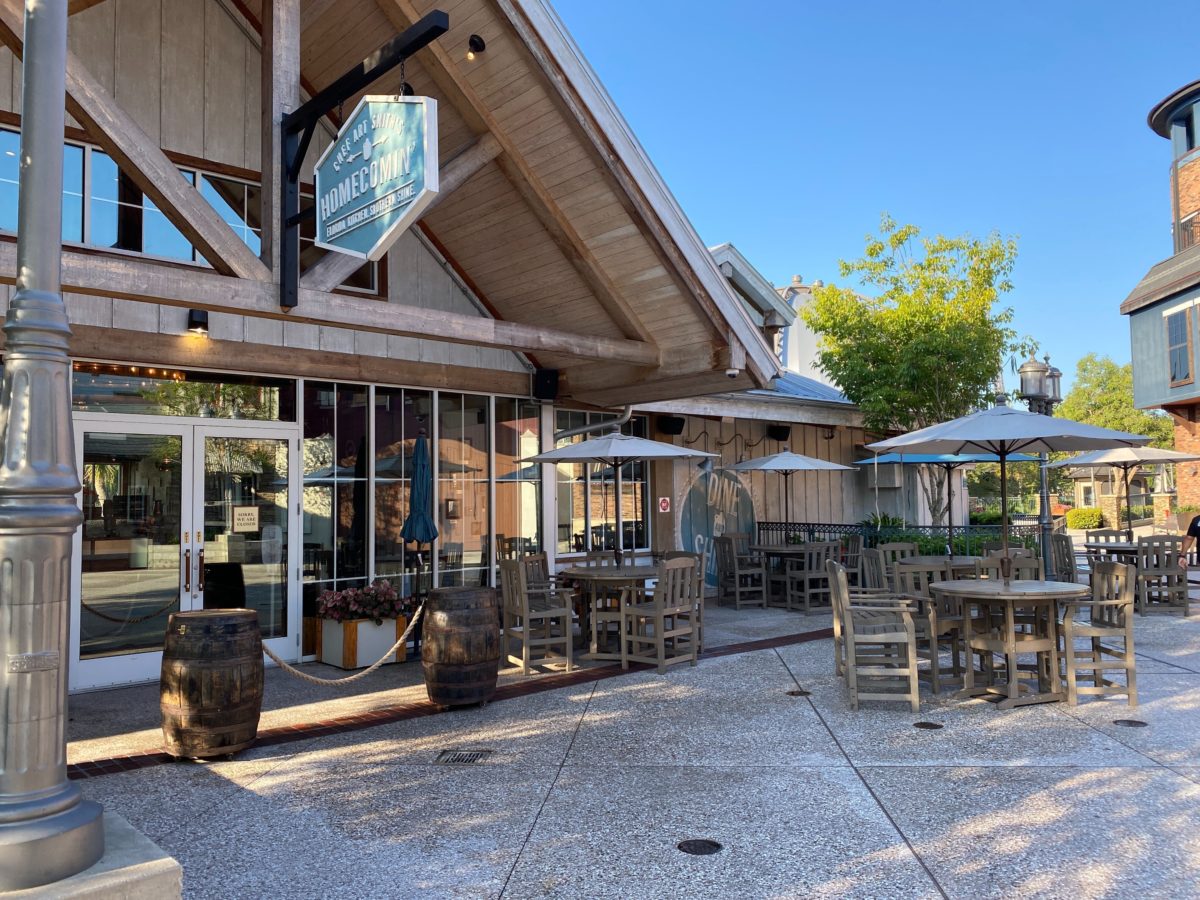 Chef Art Smith's Homecomin' is set to reopen its doors after a lengthy closure due to the worldwide pandemic today at noon! With the opening, the restaurant has released a limited menu, much like the other eateries in Disney Springs.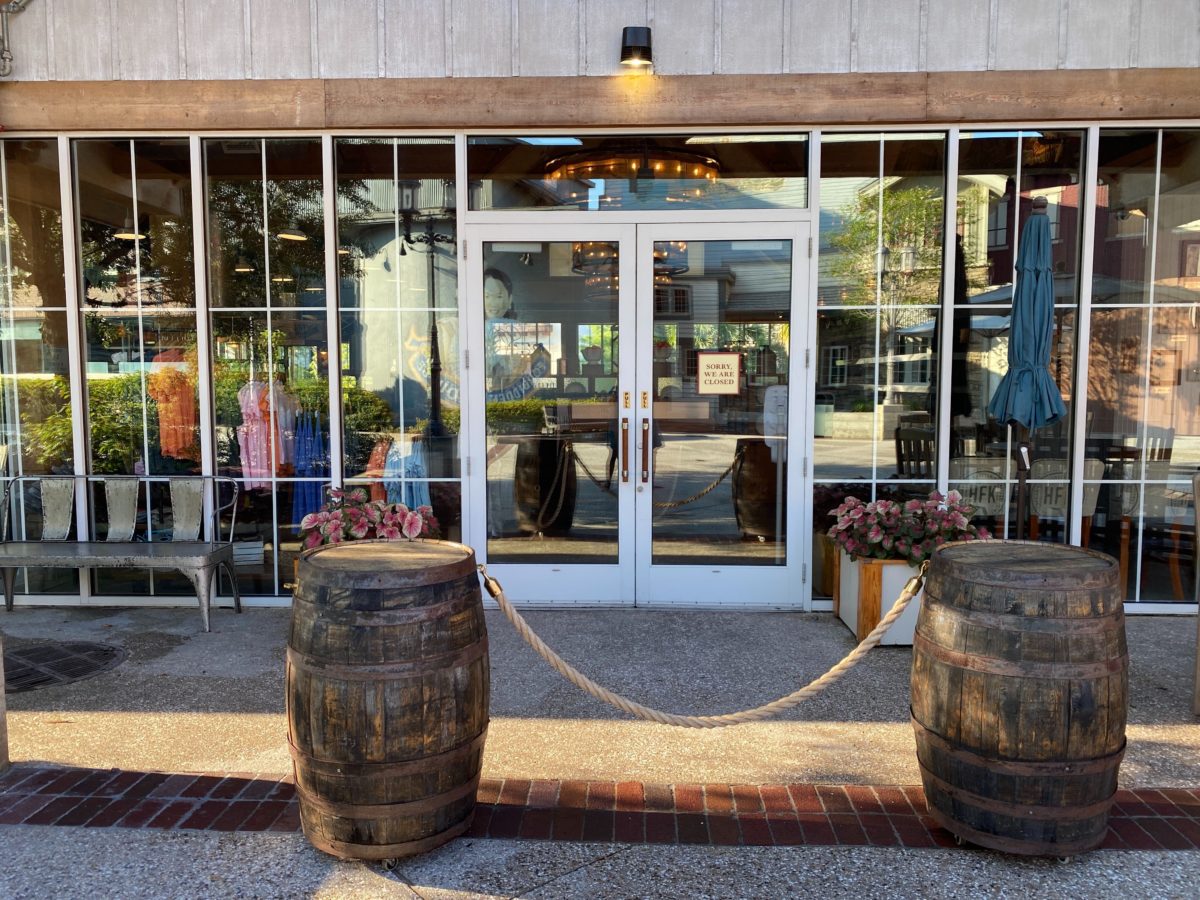 Don't worry though, you can still get your hands on the classic fried chicken and of course, Hummingbird Cake. But, don't forget to wash it all down with a libation on the brand-new patio!
So, will you be heading to Homecomin' to check out the new "Shine Bar + Social" anytime soon? Let us know in the comments below!