This post may contain affiliate links; please read the disclosure for more information.
Universal Studios Florida is celebrating their 30th anniversary this year, and to commemorate its three decades of "Riding the Movies" a whole line of attraction-inspired merchandise has been released, all featuring a funky, new, art-deco logo. We recently spotted two new items in the collection, a pin, and a keychain. Both fit in really well with the collection, so let's take a closer look…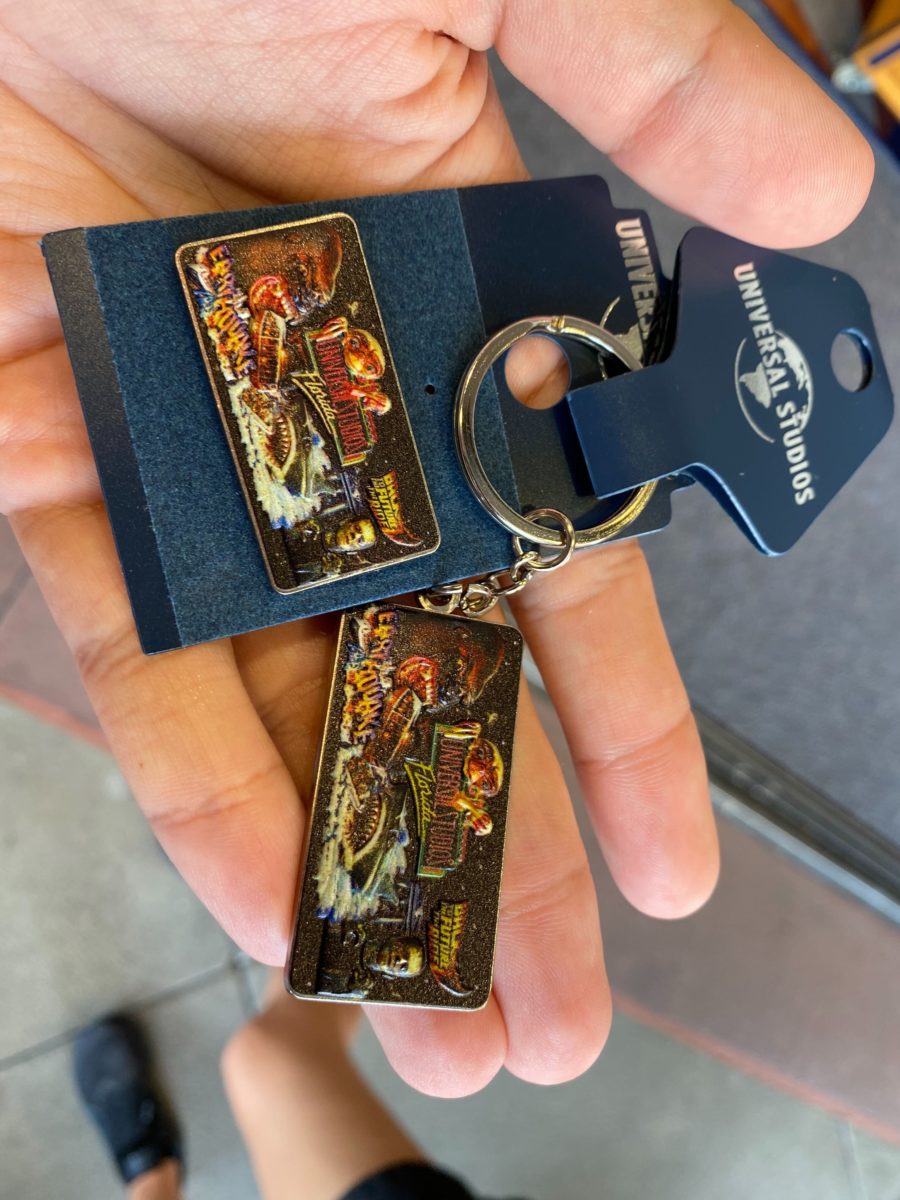 Universal Studios Florida Pin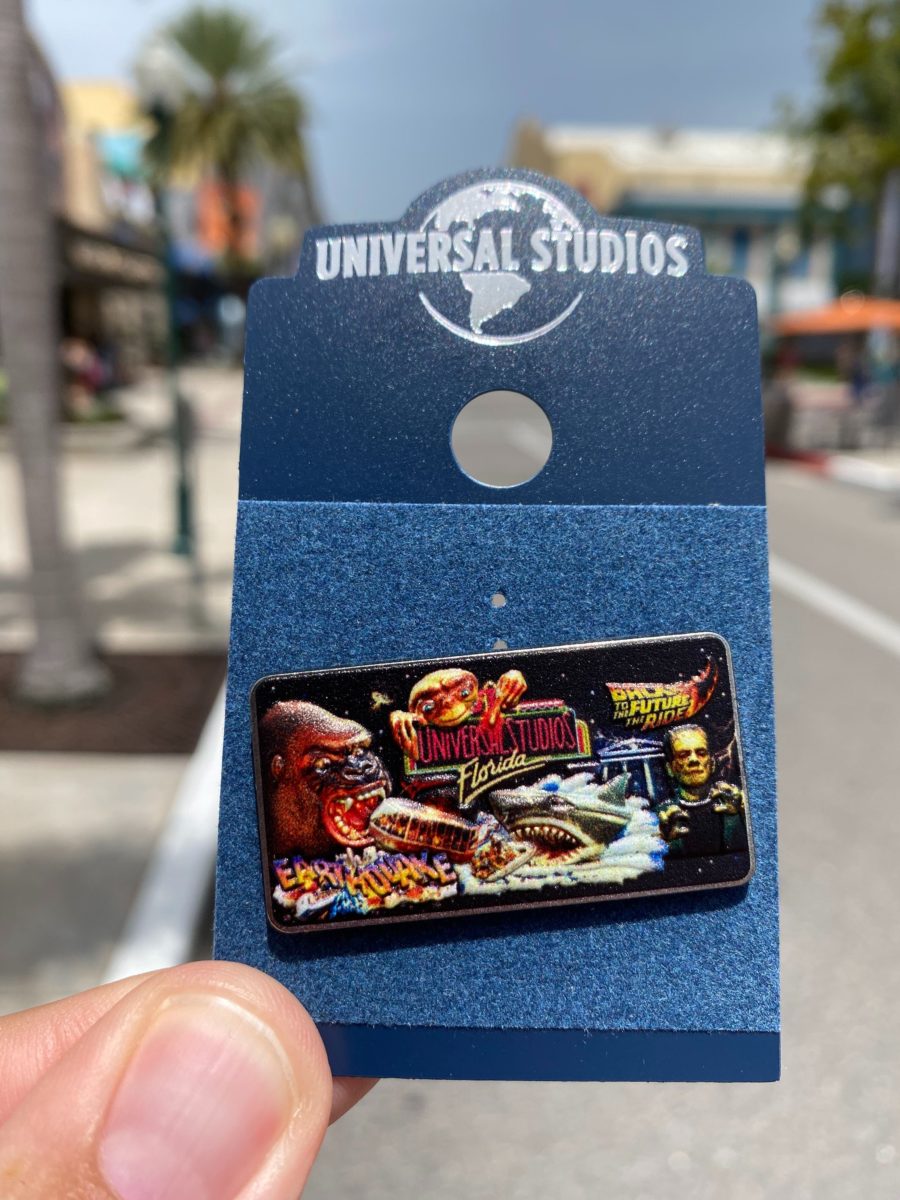 First up is this pin, rectangular in shape and featuring a mashup image of the Studios' most iconic attractions, including Jaws, Earthquake, Back to the Future: The Ride, and more. Earlier in the month, we showed you these drinks glasses from the 30th-anniversary merchandise collection, and the design of those featuring the vintage rides matches this pin well. You may remember that those glasses were very popular amongst guests, so here is a smaller keepsake instead!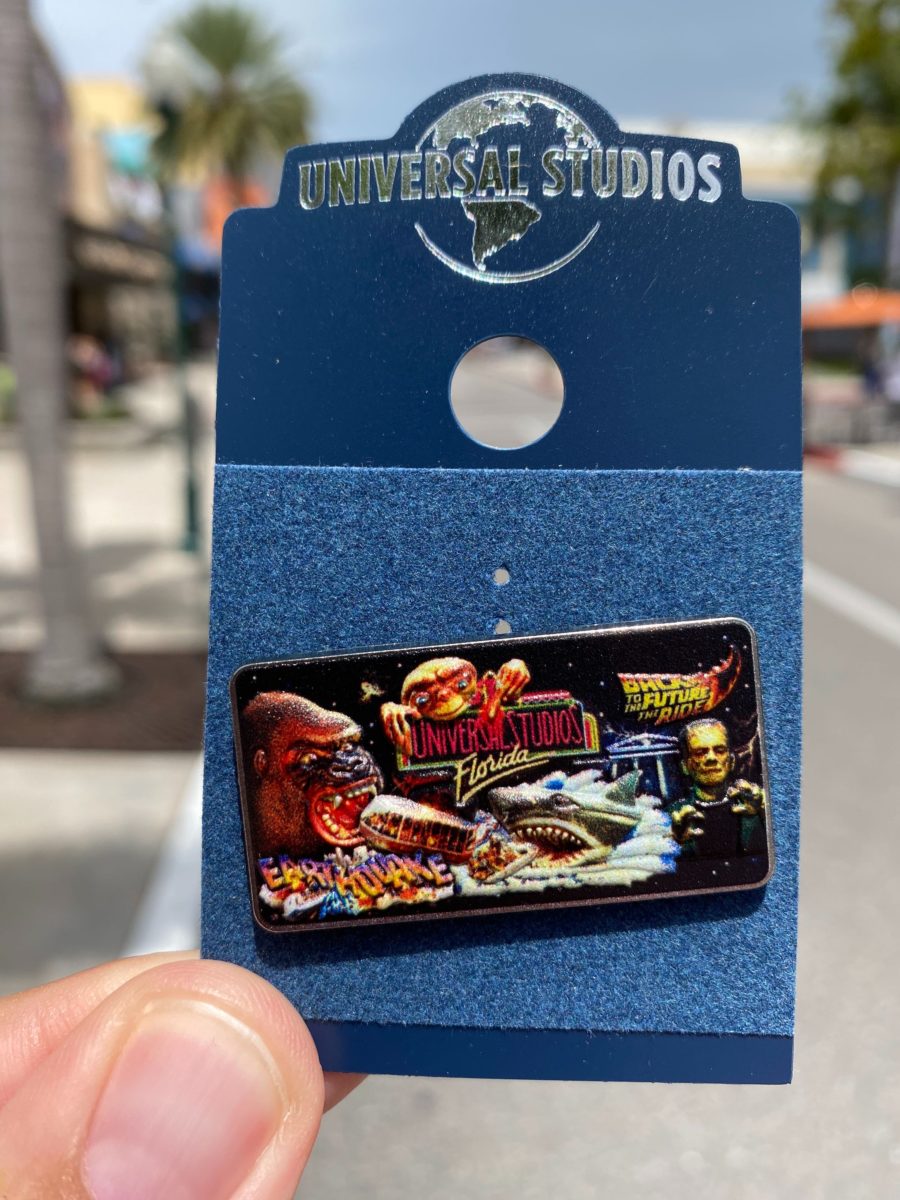 The pin cost $8 and is embossed, adding a bit of texture to make this pin an extra special addition to your collection.
Universal Studios Florida Keychain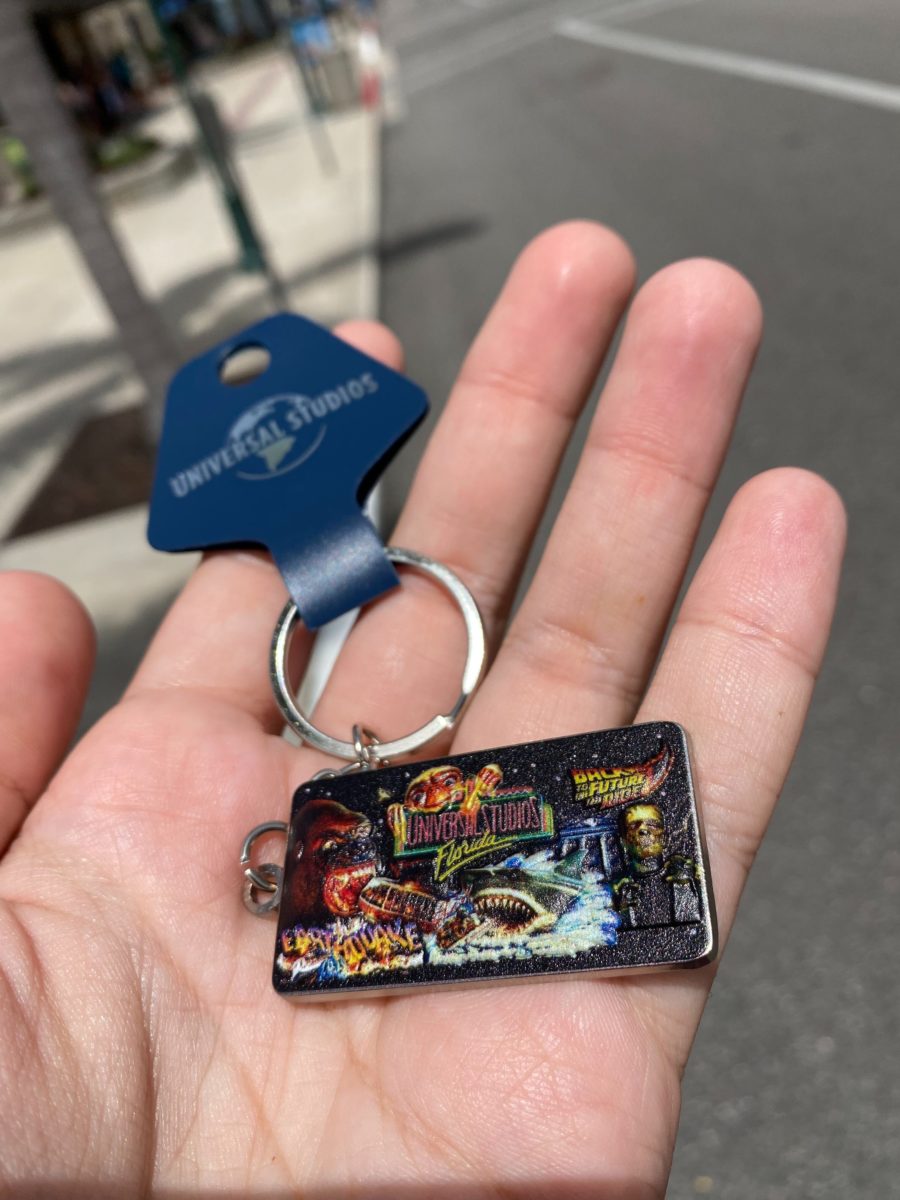 Next up is this embossed metal keychain, which features the exact same design as the pin. This is good quality and is attached to a large keyring holder. This costs slightly more at $9.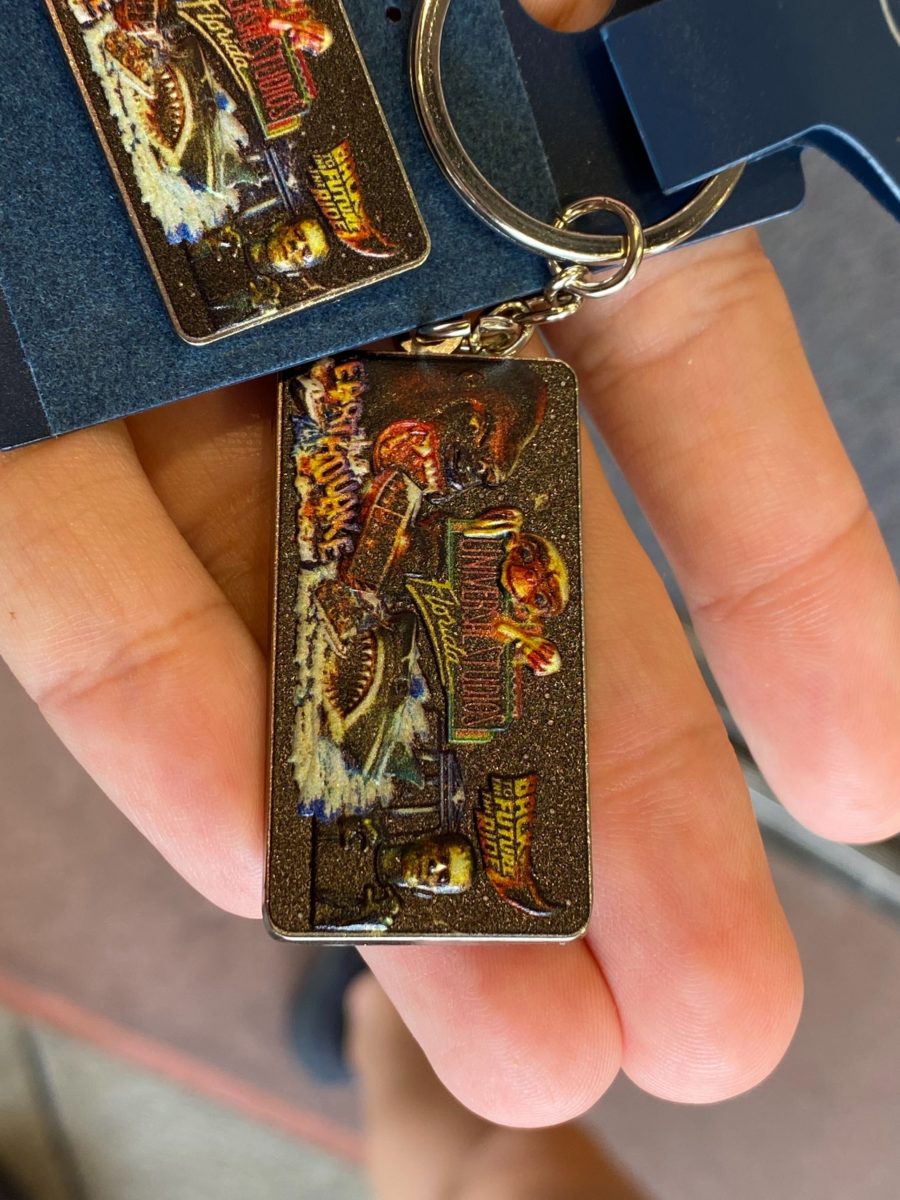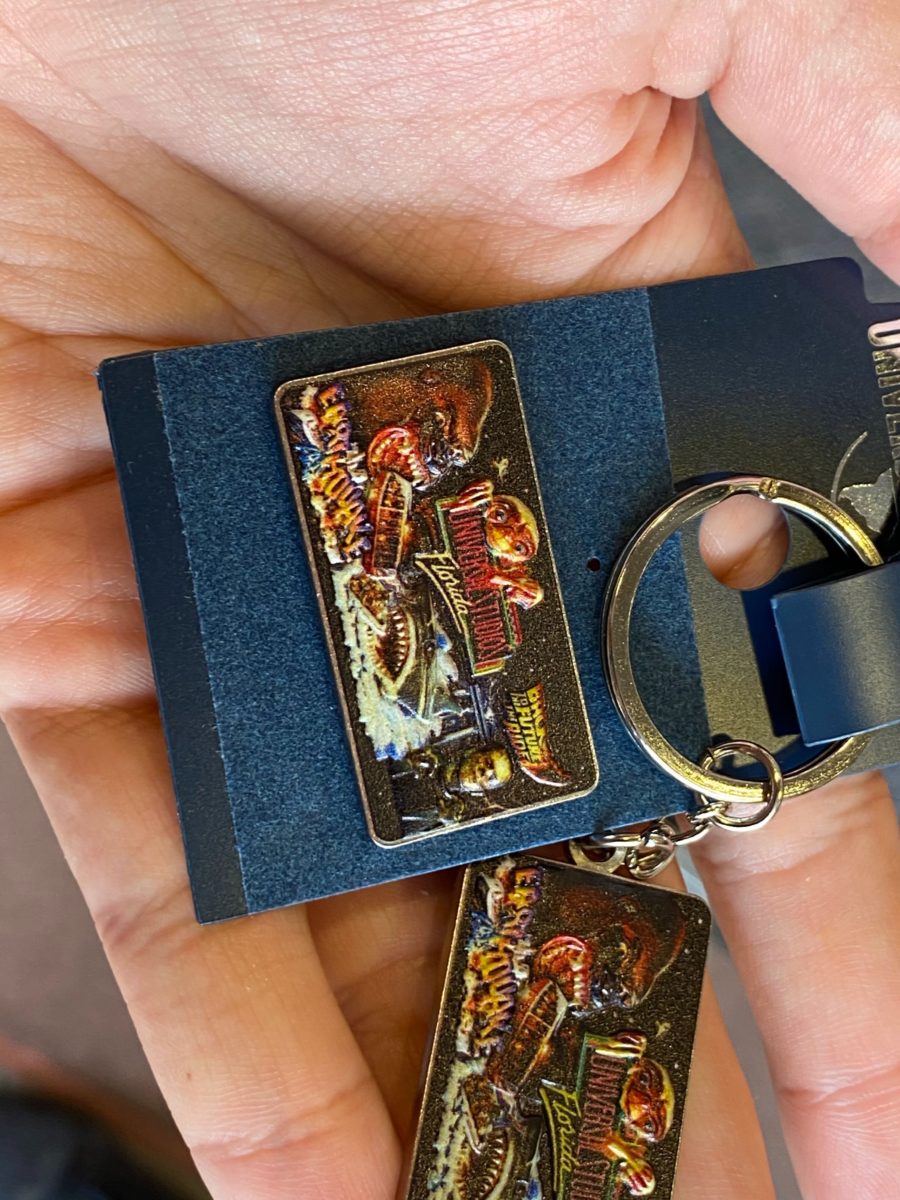 Both of these items can be found at the Universal Studios store located in Universal Studios Florida. Will you be picking up either of these keepsakes to commemorate the 30th anniversary, or just to provide a throwback to some of your favorite attractions gone-by?