Can you hear an Irish jig in the distance? That's because Raglan Road Irish Pub has reopened today at Disney Springs! The restaurant has reopened its doors, along with other restaurants that have begun to reopen in phases with new social distancing measures in place.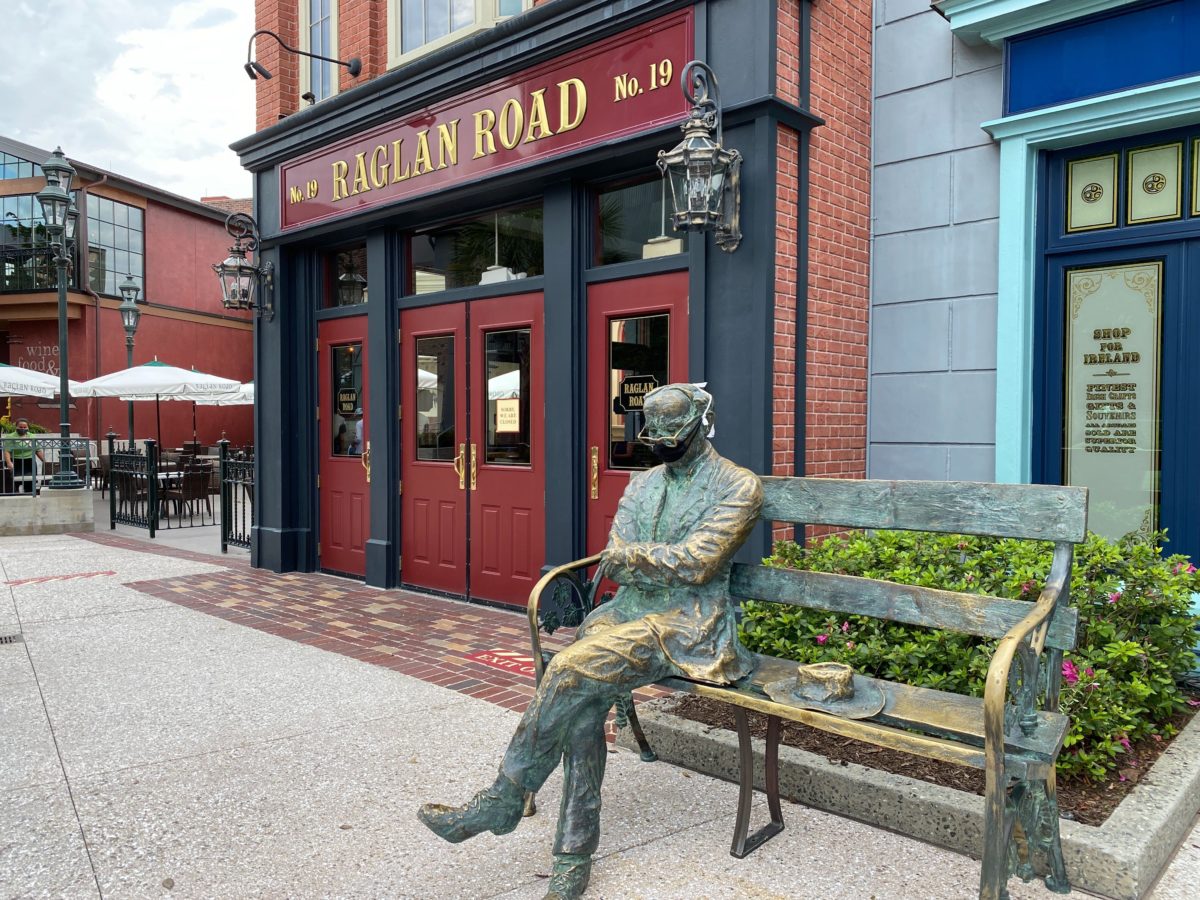 Raglan Road staff even put a face mask on the statue of Patrick Kavanagh that sits outside the pub. Kavanagh was one of Ireland's most renowned poets and novelists, and he wrote the poem "On Raglan Road", which inspired the pub's name.
The outdoor bar has yet to reopen, and there are no social distancing markers in place surrounding it at this time.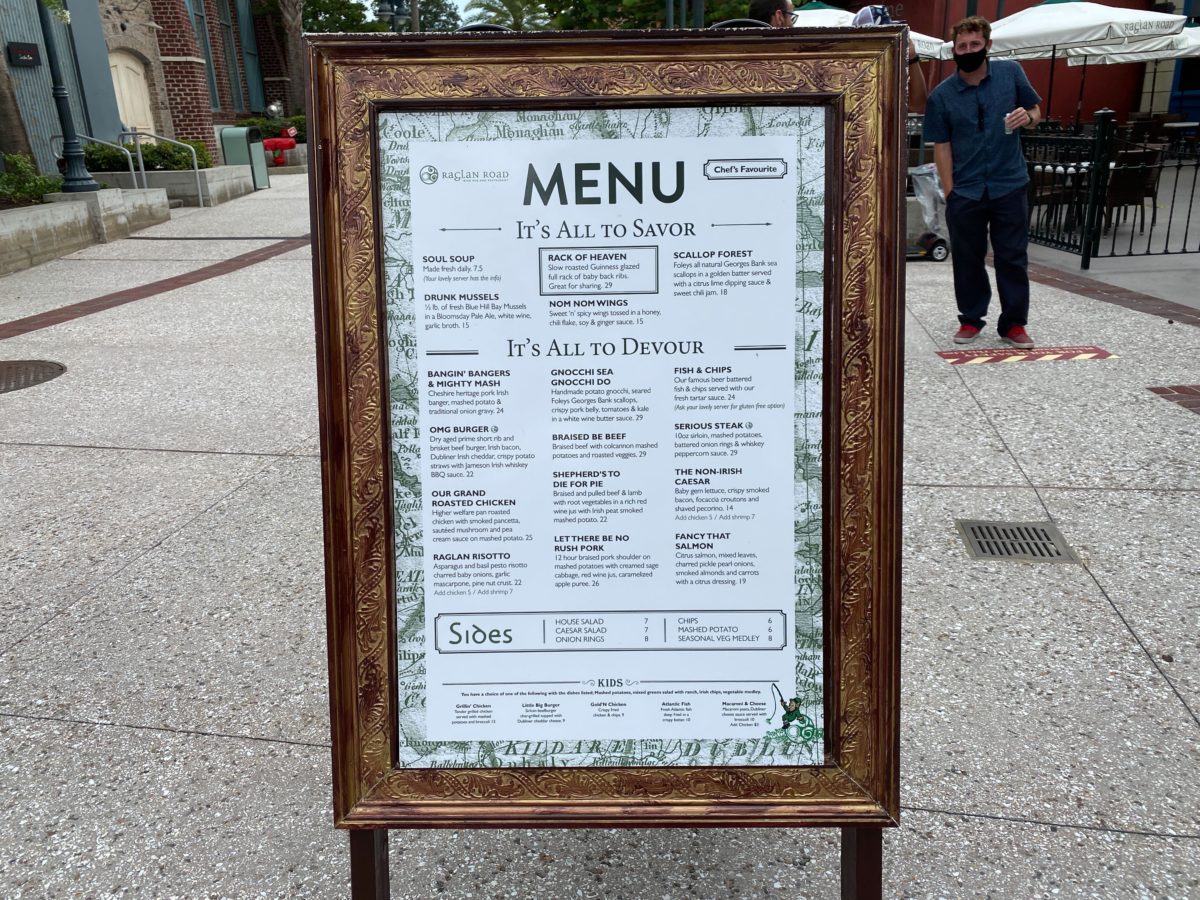 Raglan Road's new limited menu, featuring Chef's Favorites, has been placed outside on display.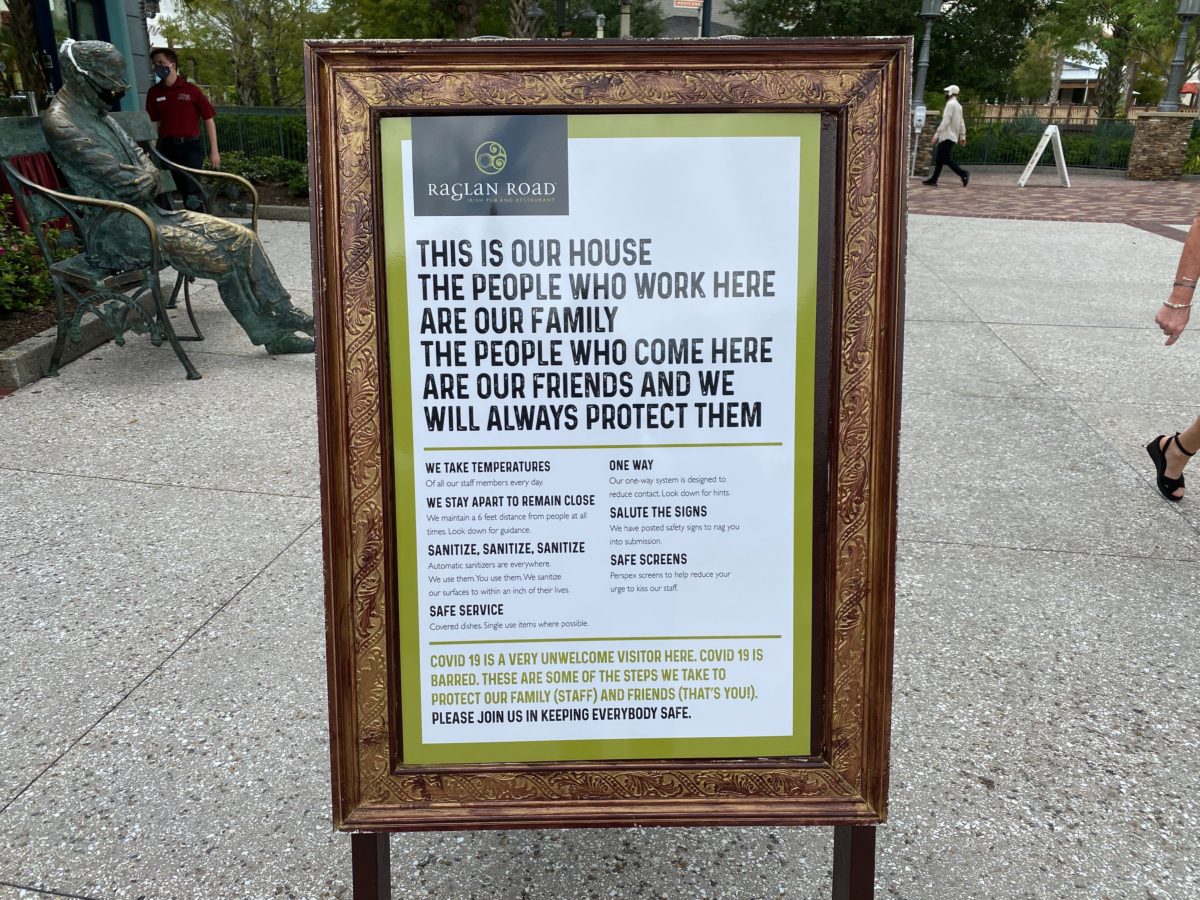 On the other side of the A-frame is a list of all the new safety measures that are in place to keep the Raglan Road friends and family safe, with some tongue-in-cheek instructions to follow.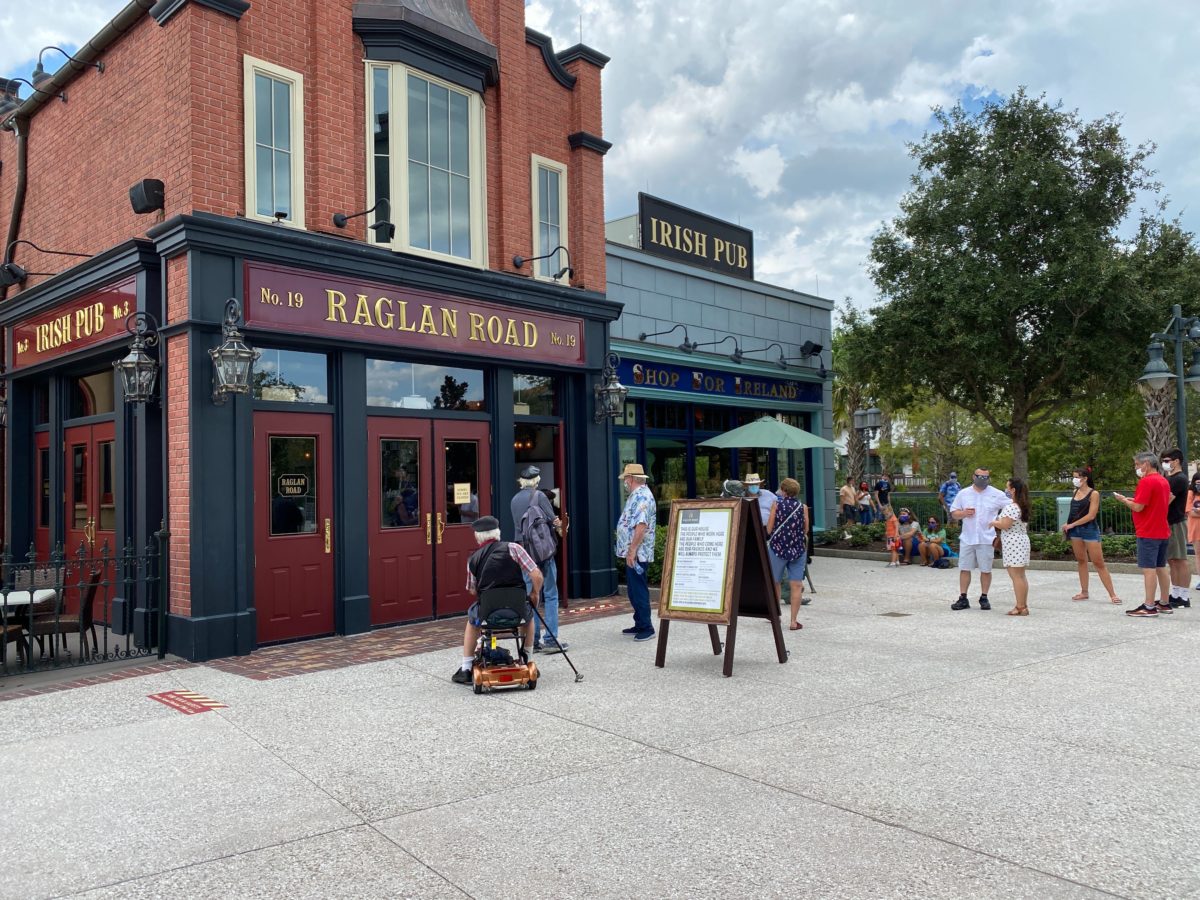 Social distancing markers have been placed by the doors furthest to the left, forming a sort of queue for guests to enter. Guests were eager to get back inside, waiting around for the grand reopening this afternoon and forming their own queue until the doors officially opened up.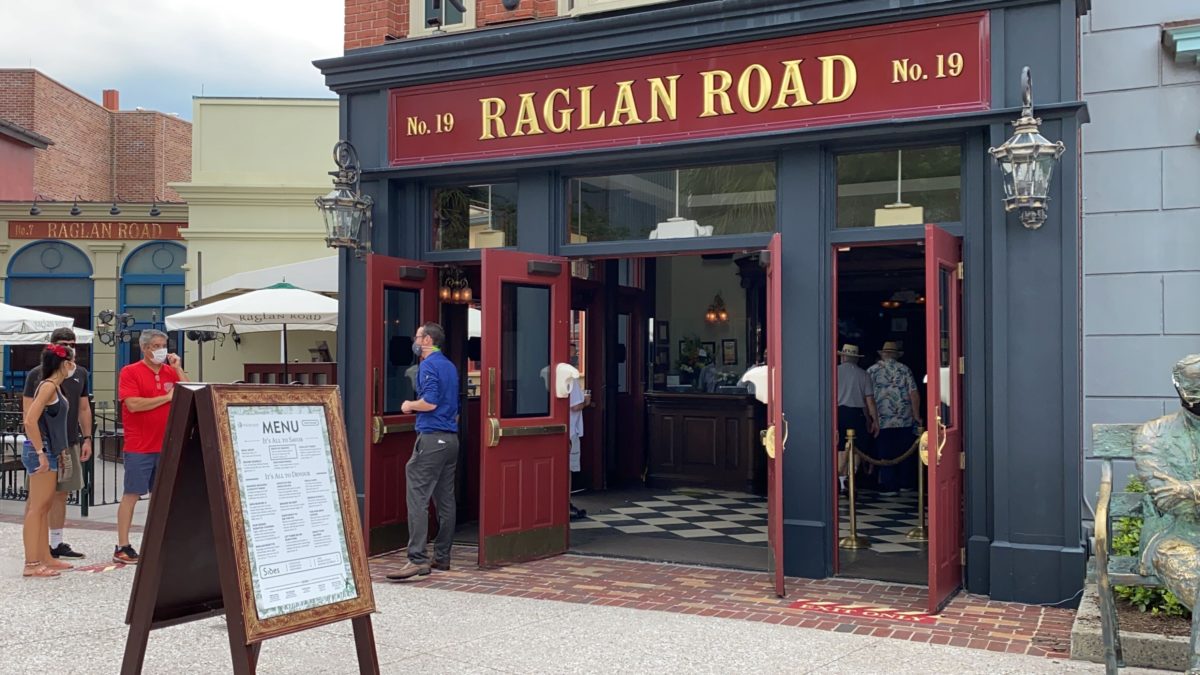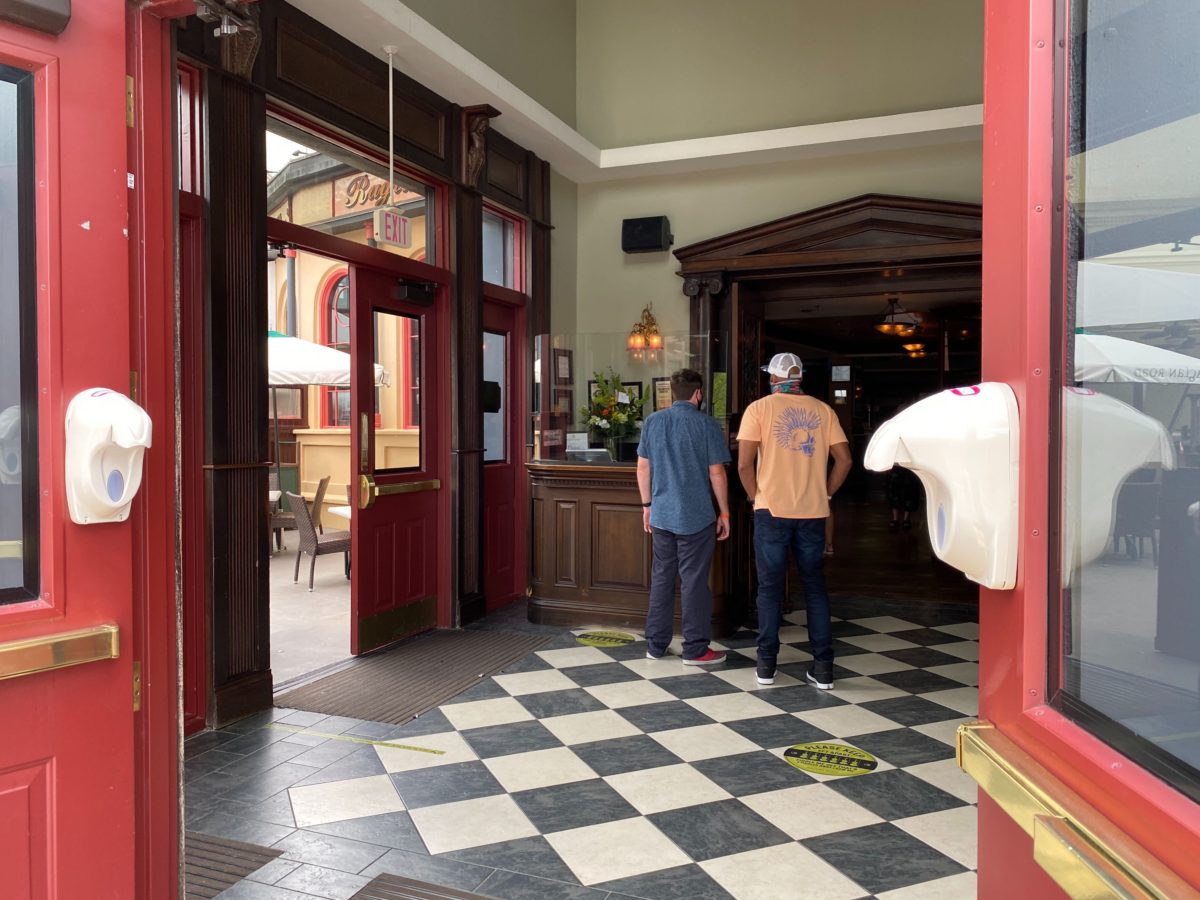 Hand sanitizer dispensers have been mounted onto the doors for guests to use while they enter.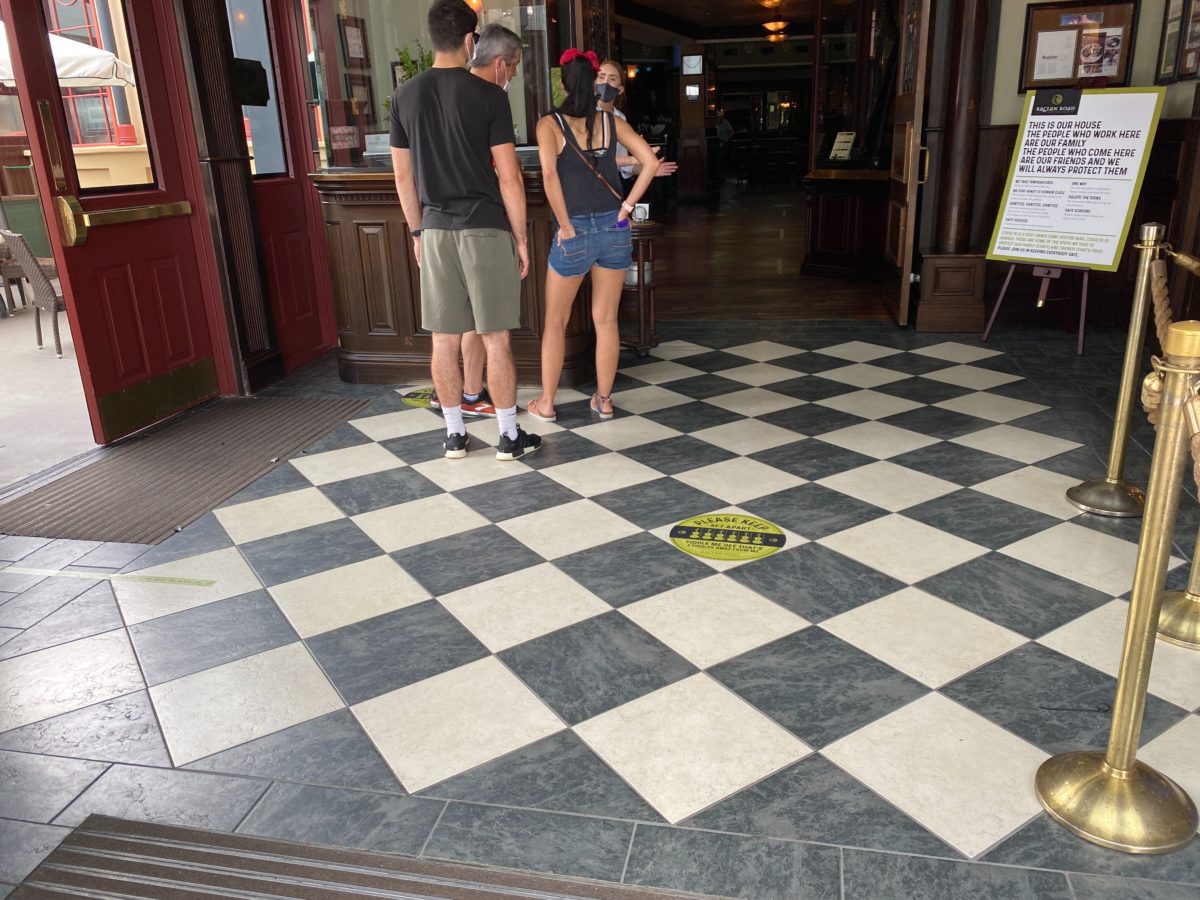 A plexiglass barrier has been placed around the check-in counter, as well as social distancing markers placed along the floor to keep guests six feet apart.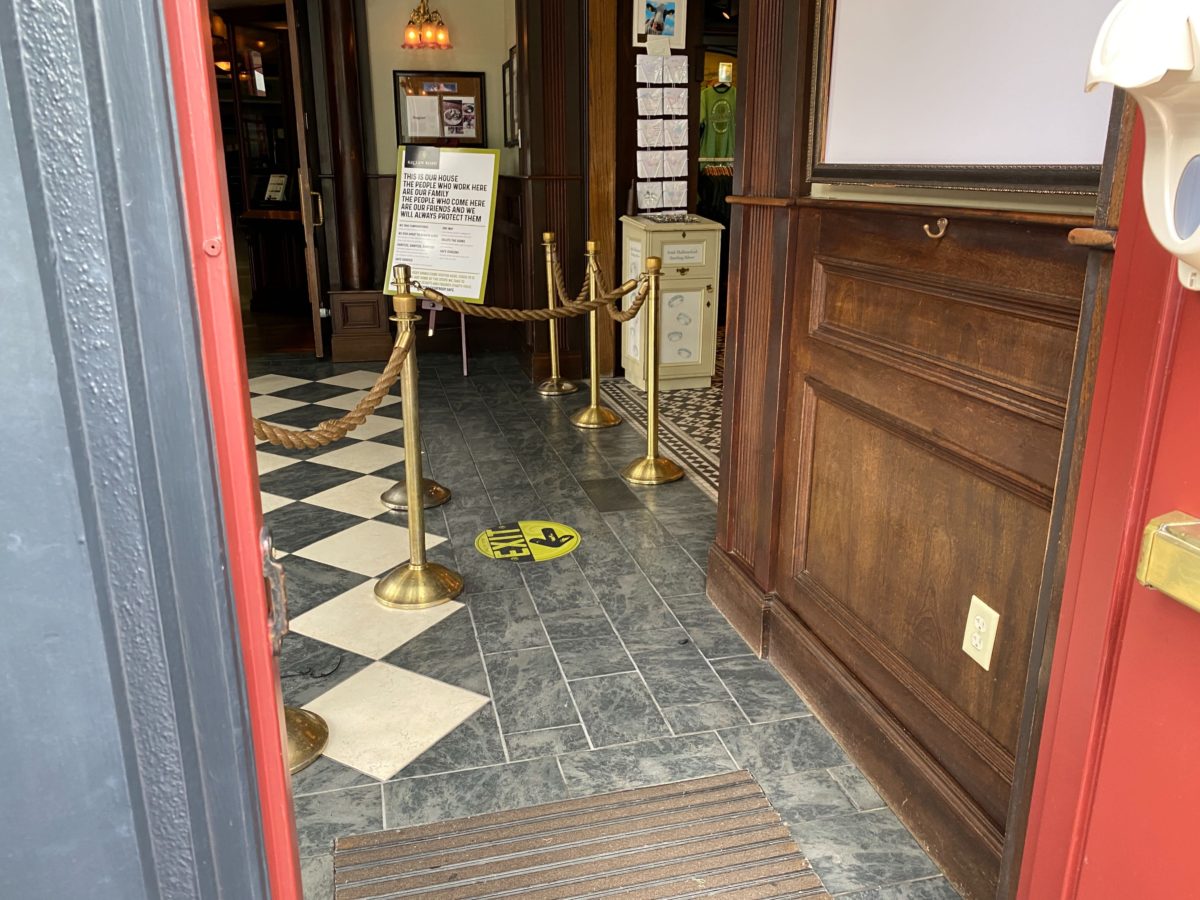 The door on the far right has been designated an exit-only for the time being, with a roped-off queue leading out from the boutique shop, Shop for Ireland.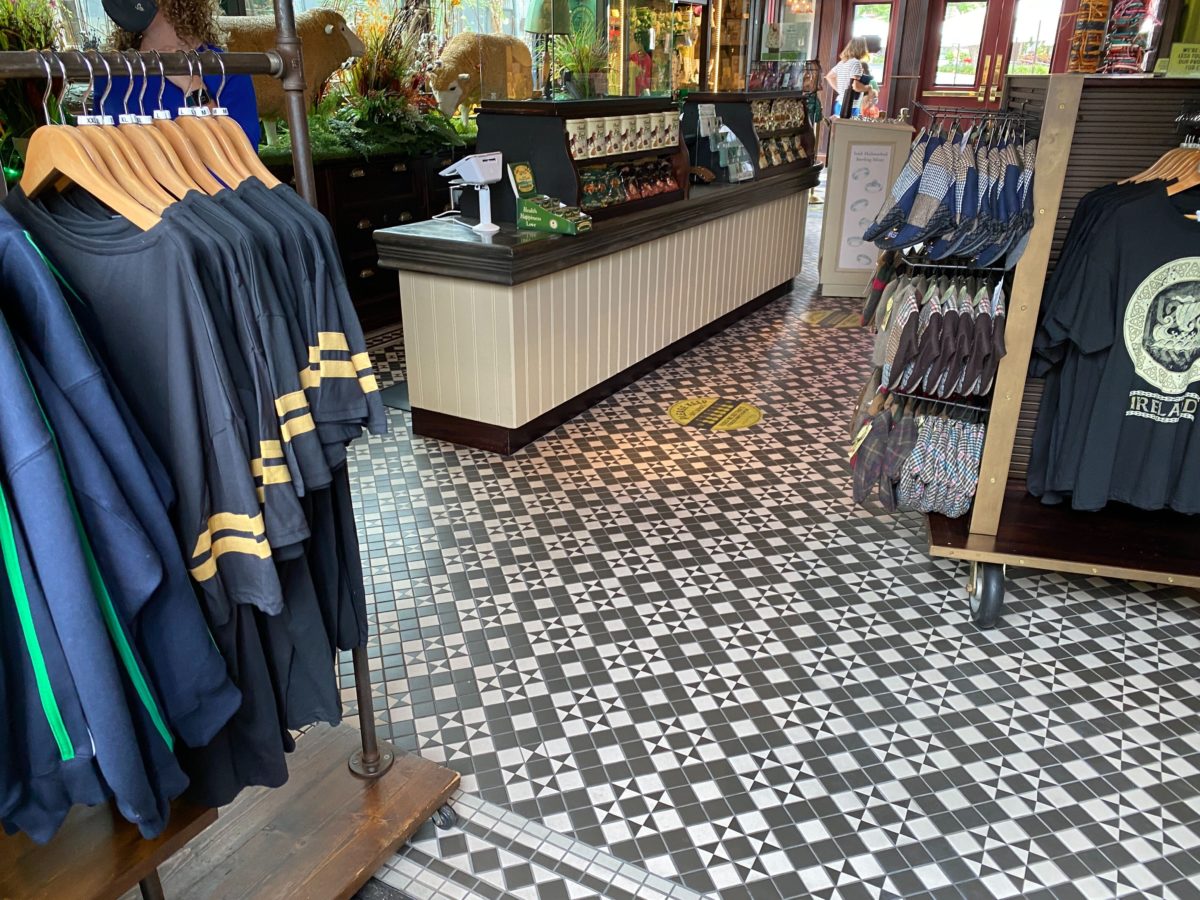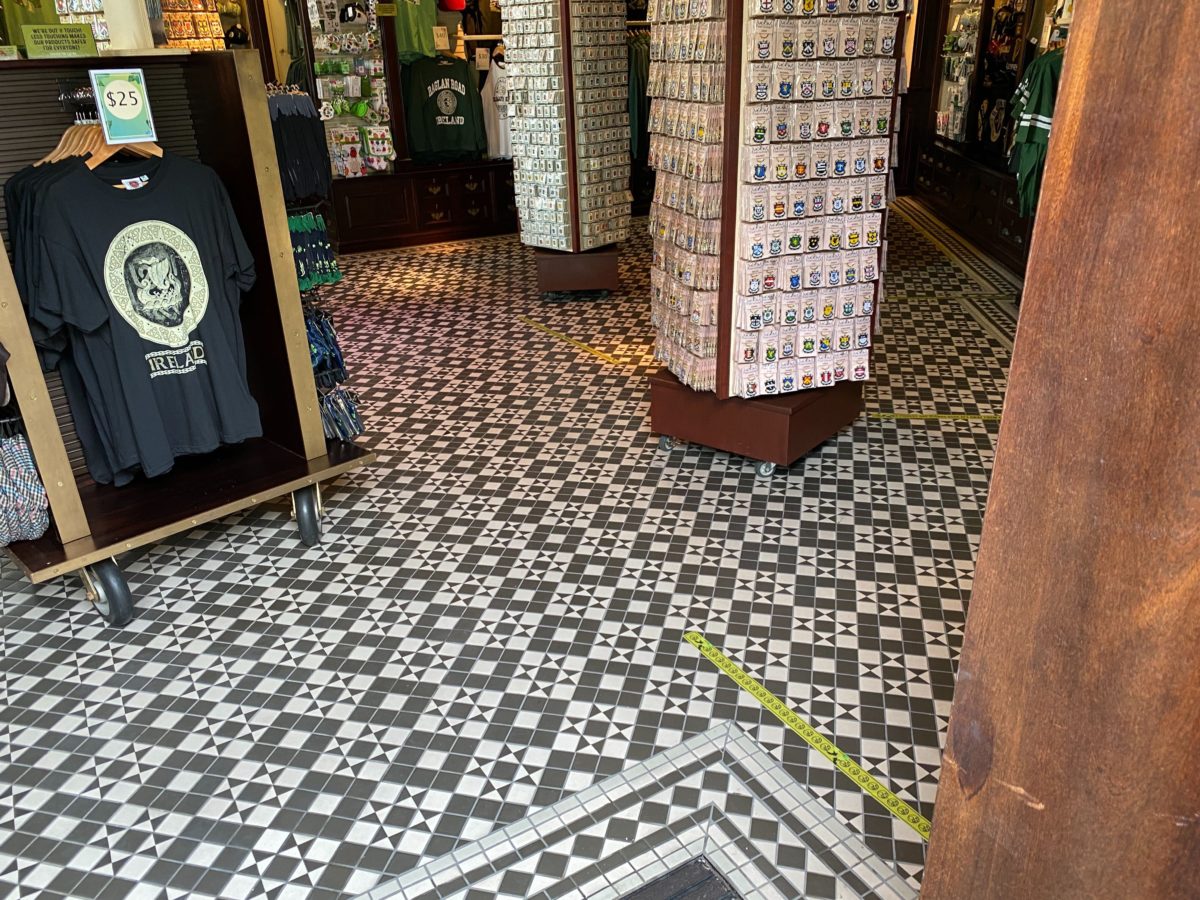 Social distancing markers have been placed throughout the small store, making sure guests keep their distance as they shop.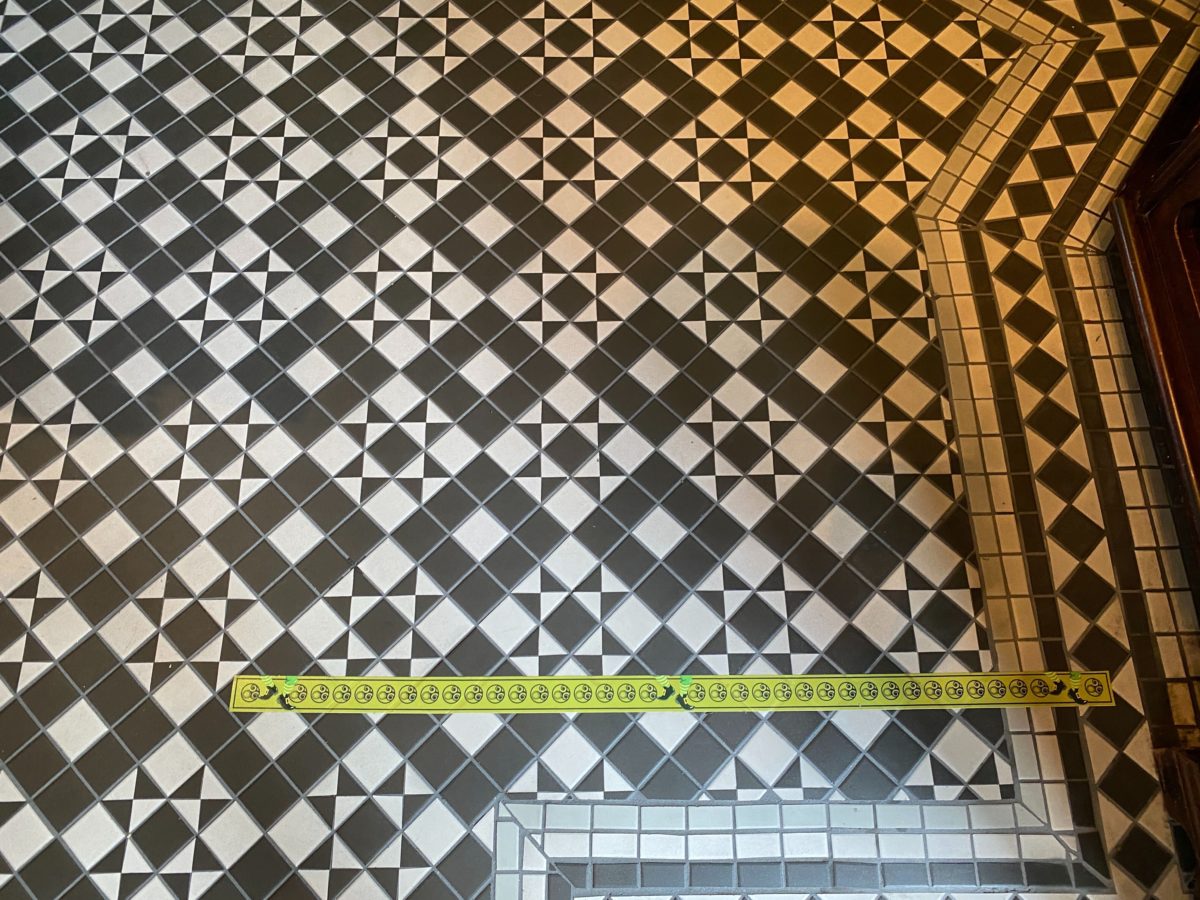 Some of the bright green stripes features Raglan Road's circular logo printed on them.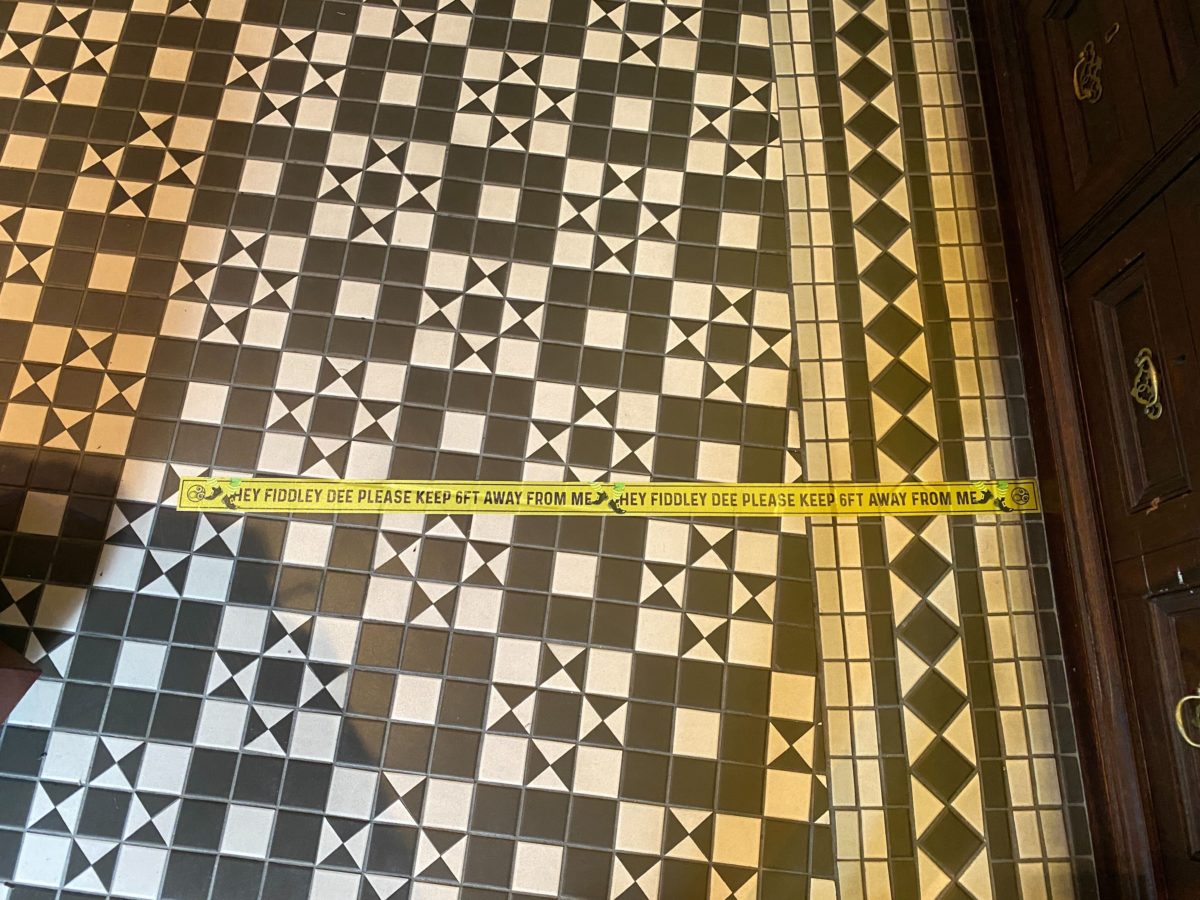 While others have fun little sayings on them, like this one that reads "Hey fiddley dee please keep 6ft away from me."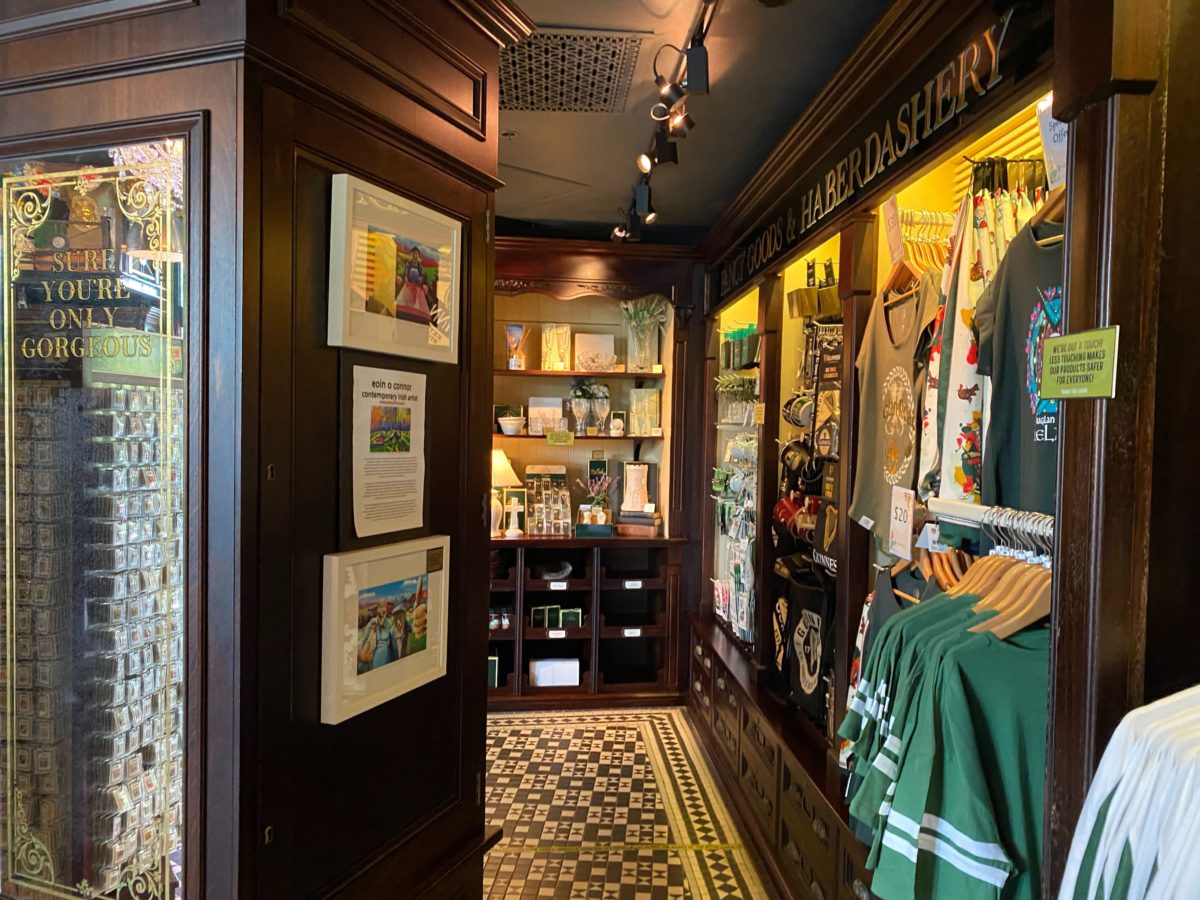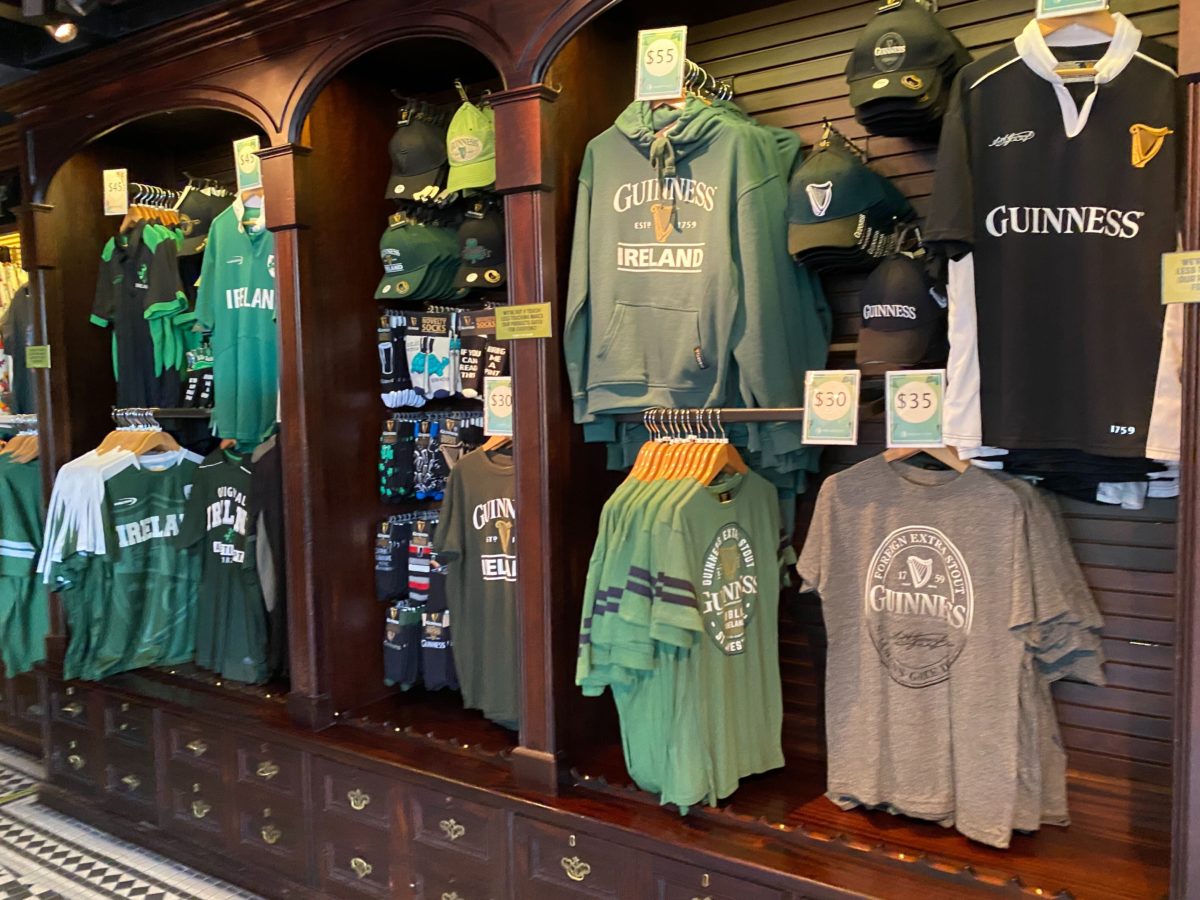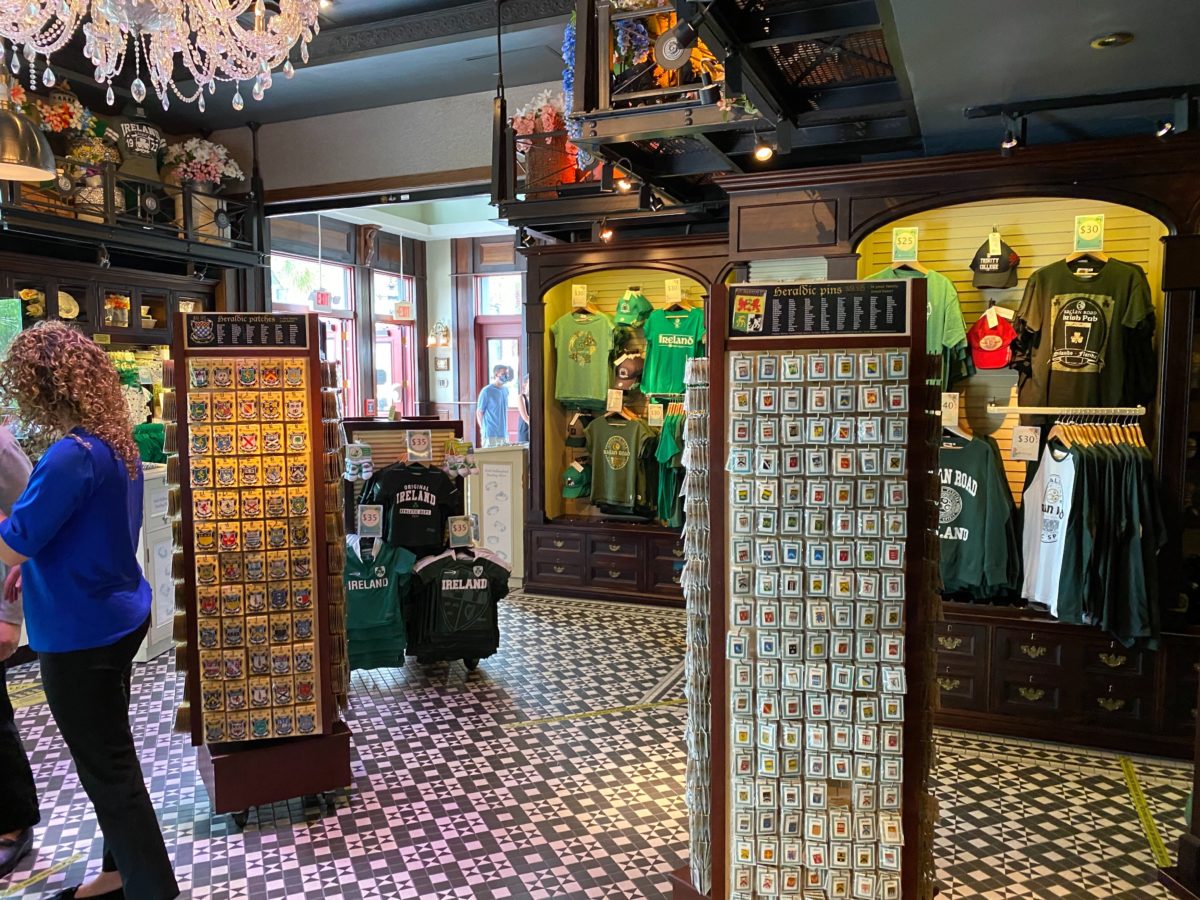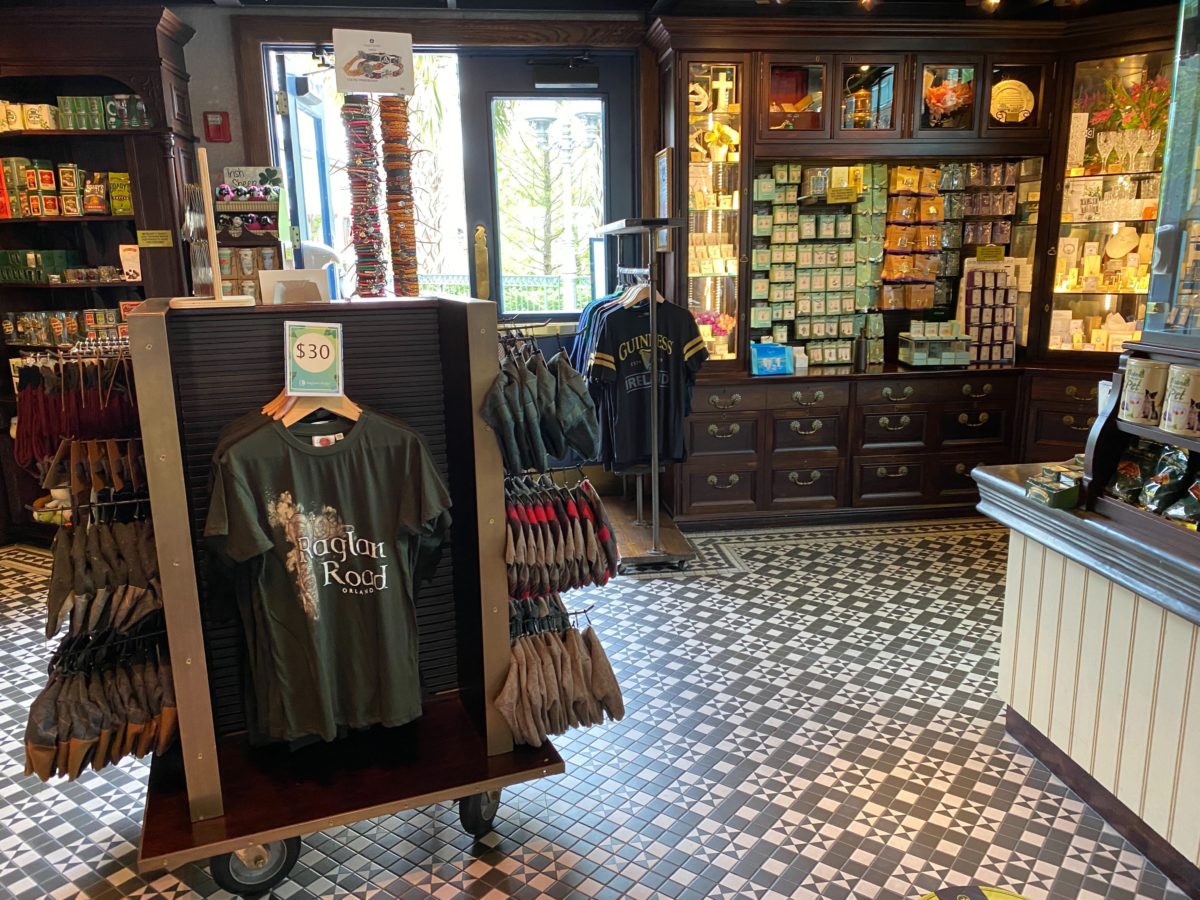 Large pricing signage has been added by some of the t-shirts, so guests refrain from touching the merchandise unless absolutely necessary.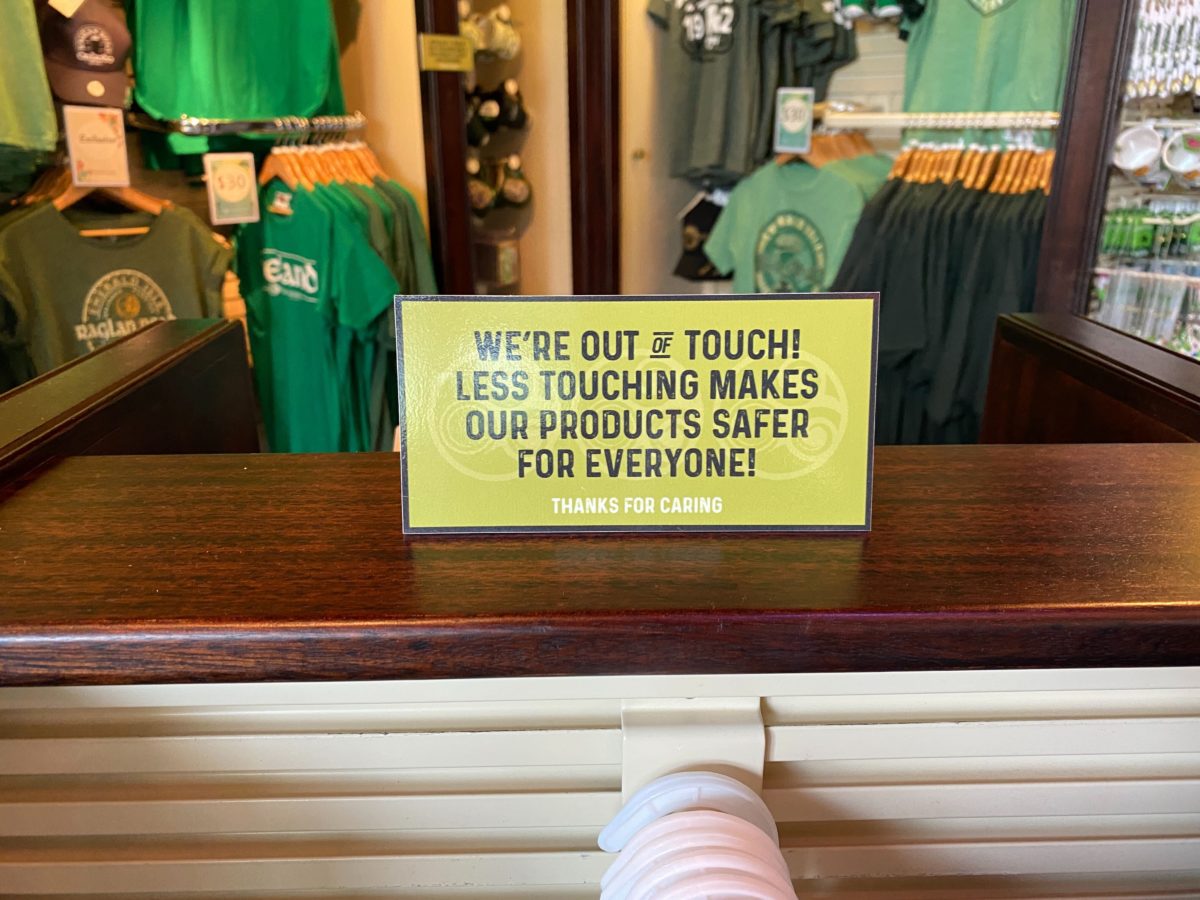 Small green signs like this are also posted throughout the gift shop to remind guests to refrain from touching the products as much.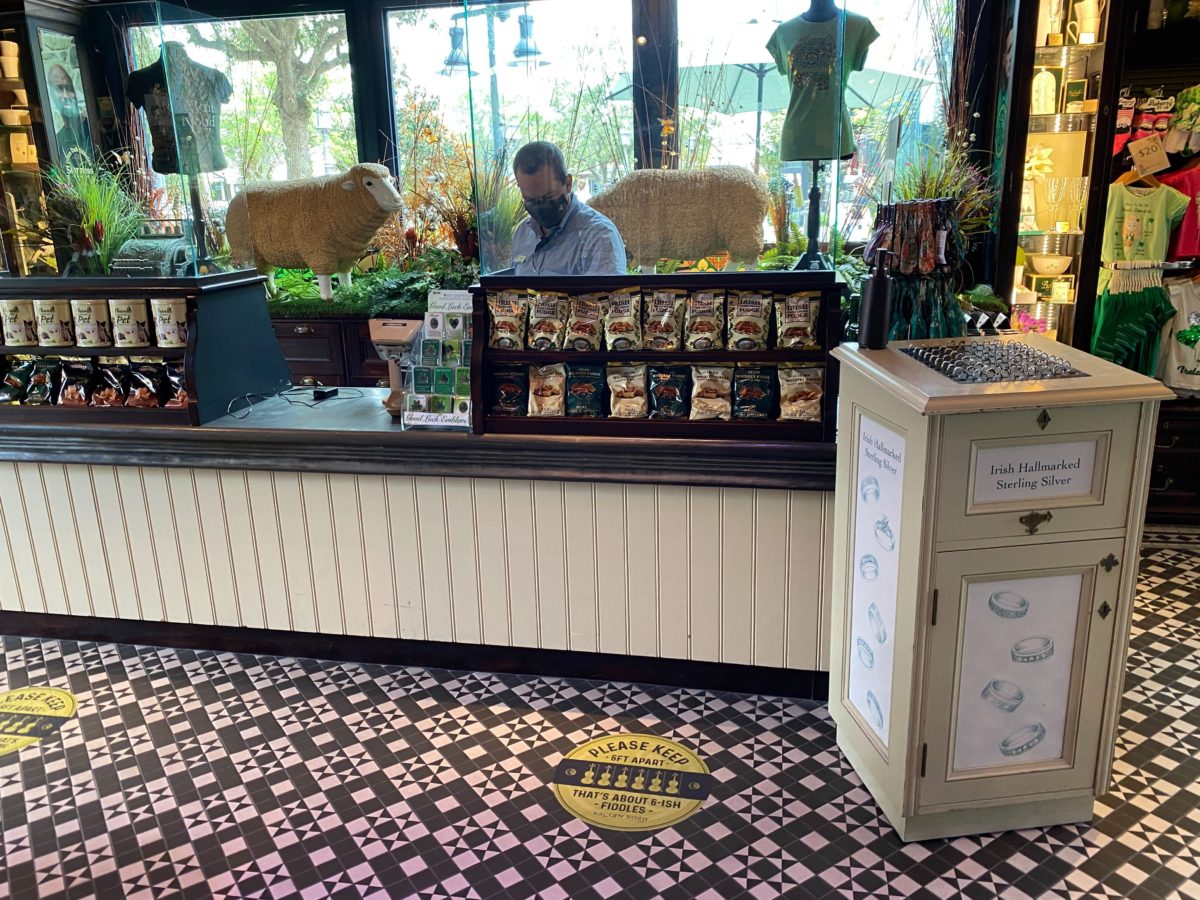 The cash registers have new plexiglass barriers up as well.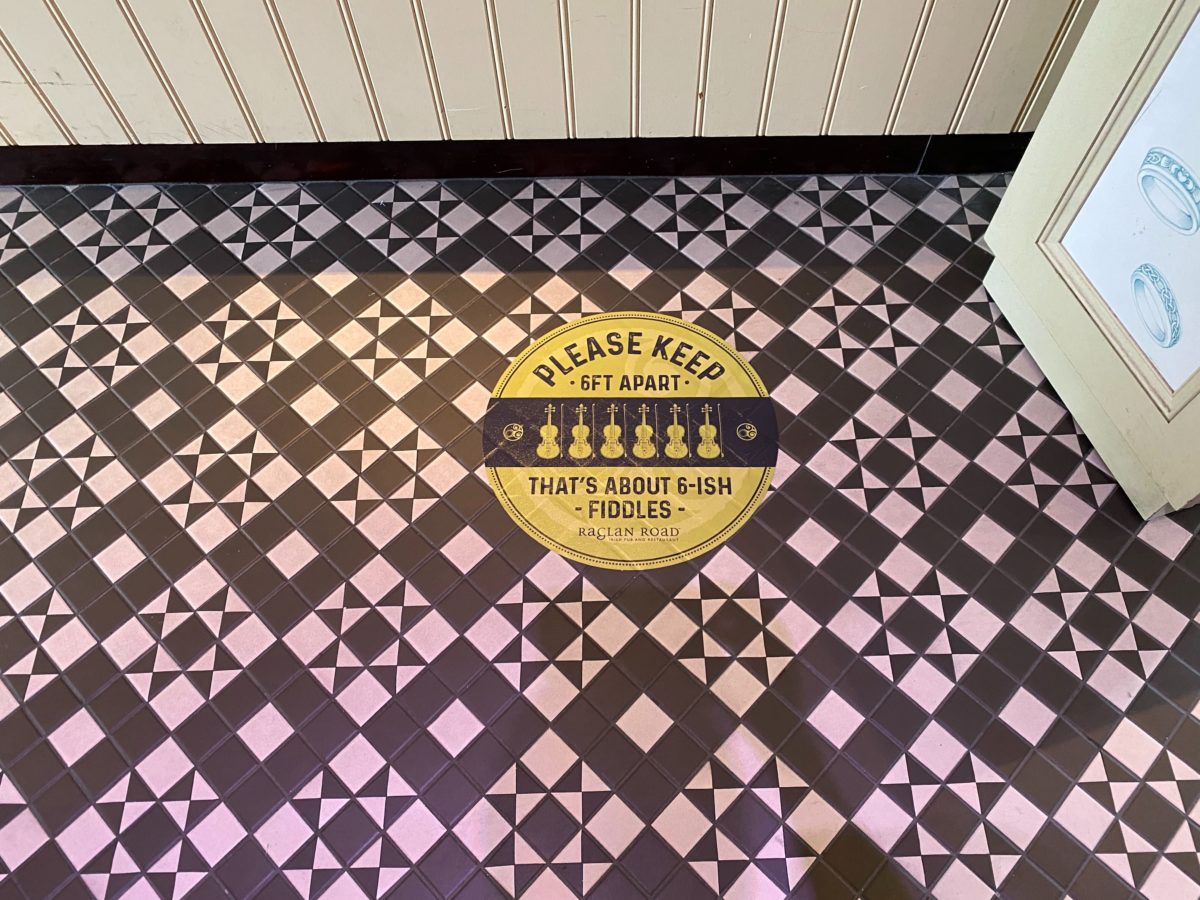 Raglan Road's social distance markers are probably the most original that we've seen, and definitely keep with the theme of their restaurant.
Will you be heading down to Raglan Road for a pint and some chips? Let us know in the comments!