While character meet-and-greets have been suspended for the time being, Hong Kong Disneyland has found some magical ways to bring out the characters for guest interaction from afar. We already got a peek at what these new socially distant meet-and-greets could look like from how Universal Orlando handled their classic characters posing for photos, and now we've seen Disney's solution to keep these character's around the park.
This update comes courtesy of our friends at Disney Magical Kingdom Blog, who was able to capture these new magical moments.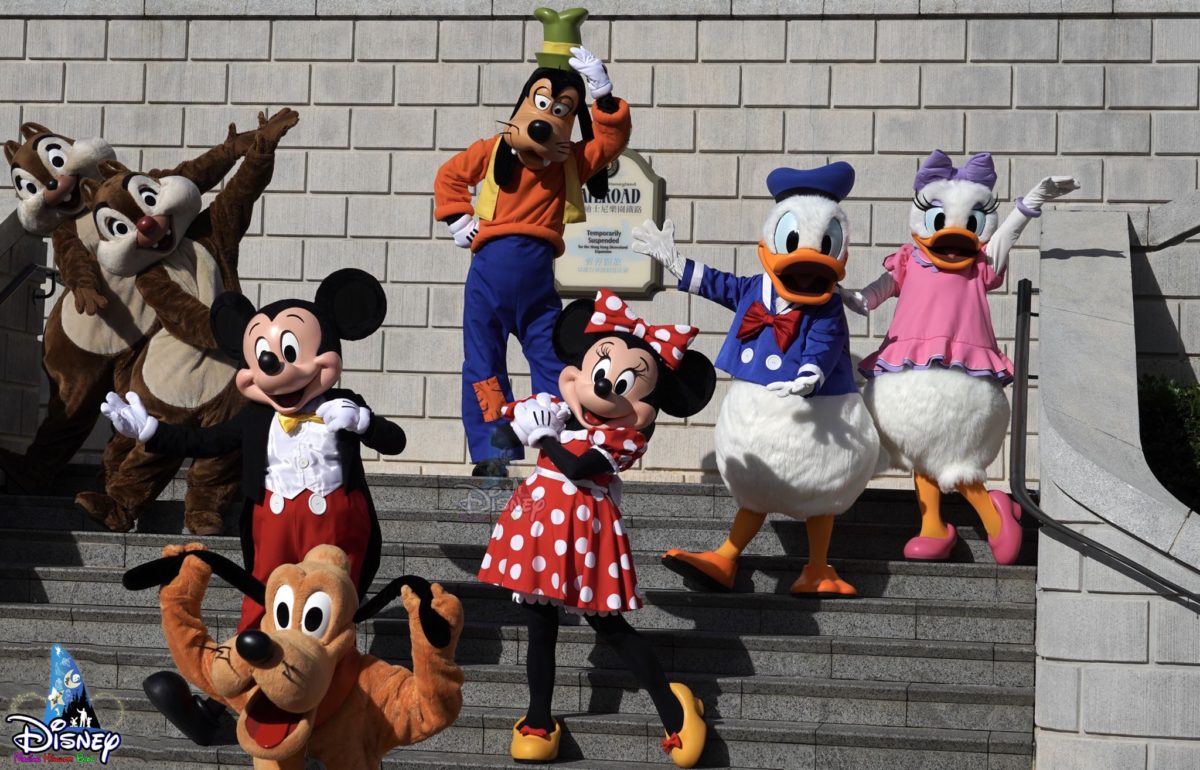 The whole gang's here! Mickey and Minnie, Donald and Daisy, Goofy, Pluto and Chip and Dale all posed on the steps of the Disneyland Railroad train station while "It's a Good Time" played along.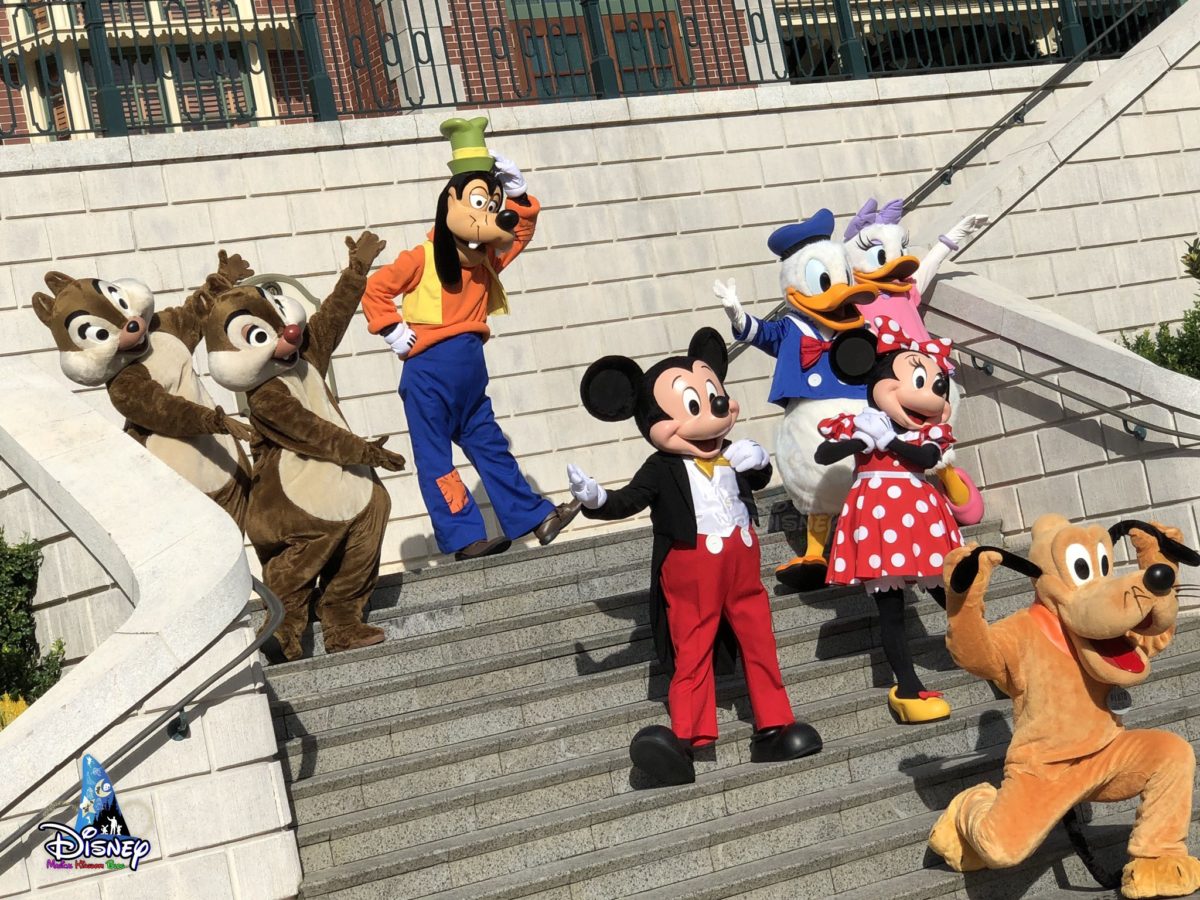 The characters were announced before interacting and dancing with each other while guests could capture these moments from afar.
You can watch part of this interaction in the video above.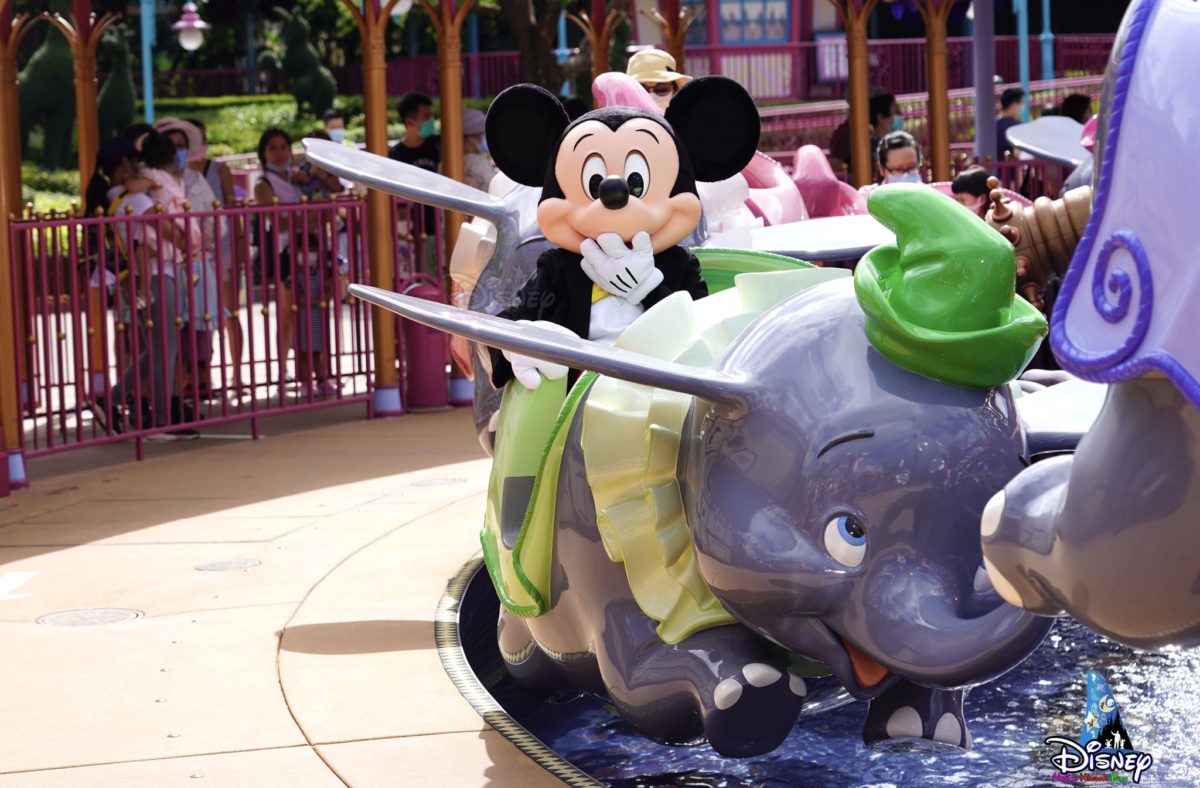 Mickey and Minnie also decided to make a little extra magic by stopping by for a flight aboard Dumbo the Flying Elephant.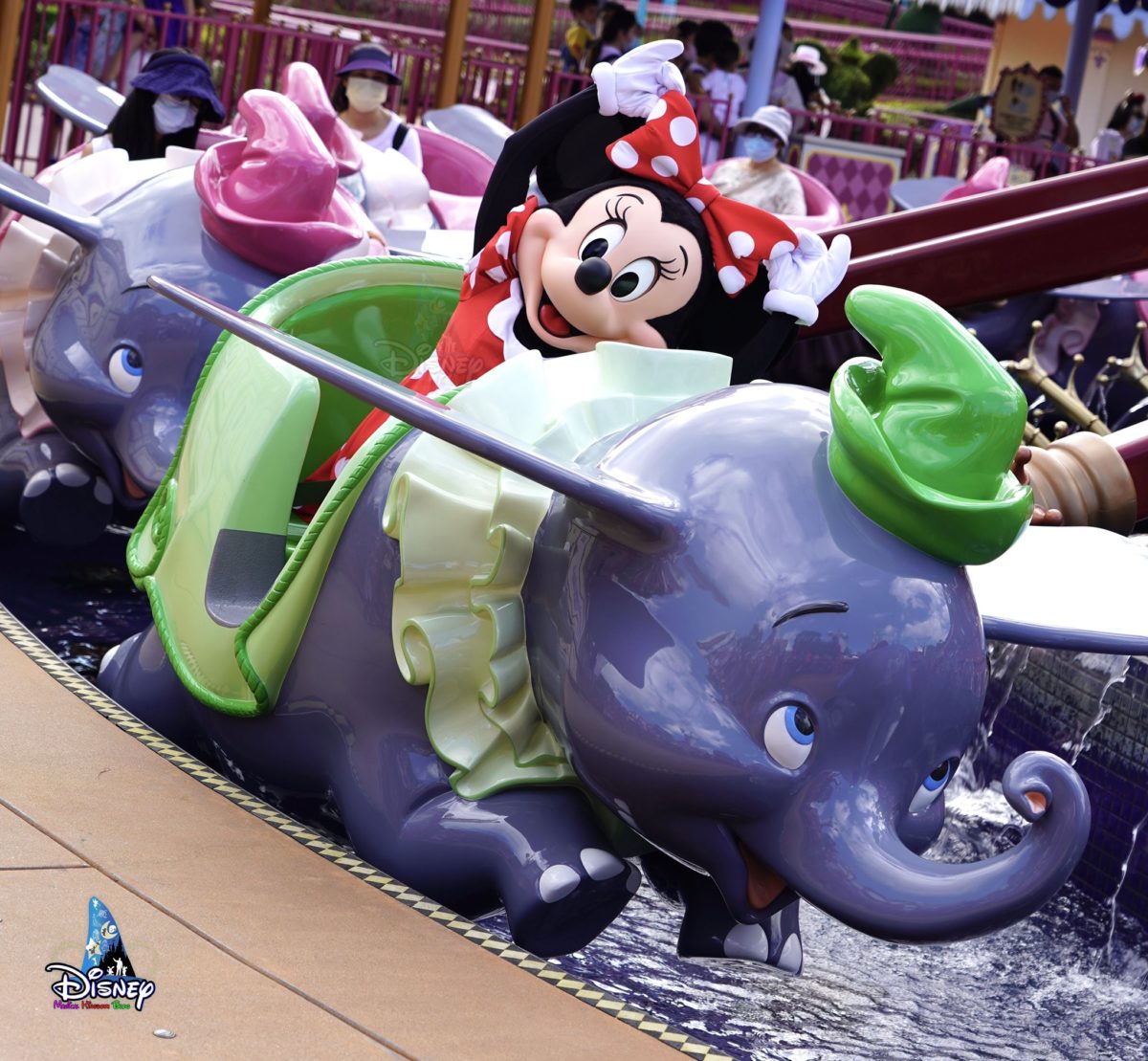 The magical mouse couple posed for pictures aboard their own flying elephant while riding the attraction along with some very lucky guests.
This magical moment is definitely one to cherish, and you can see just how magical it was in the video above.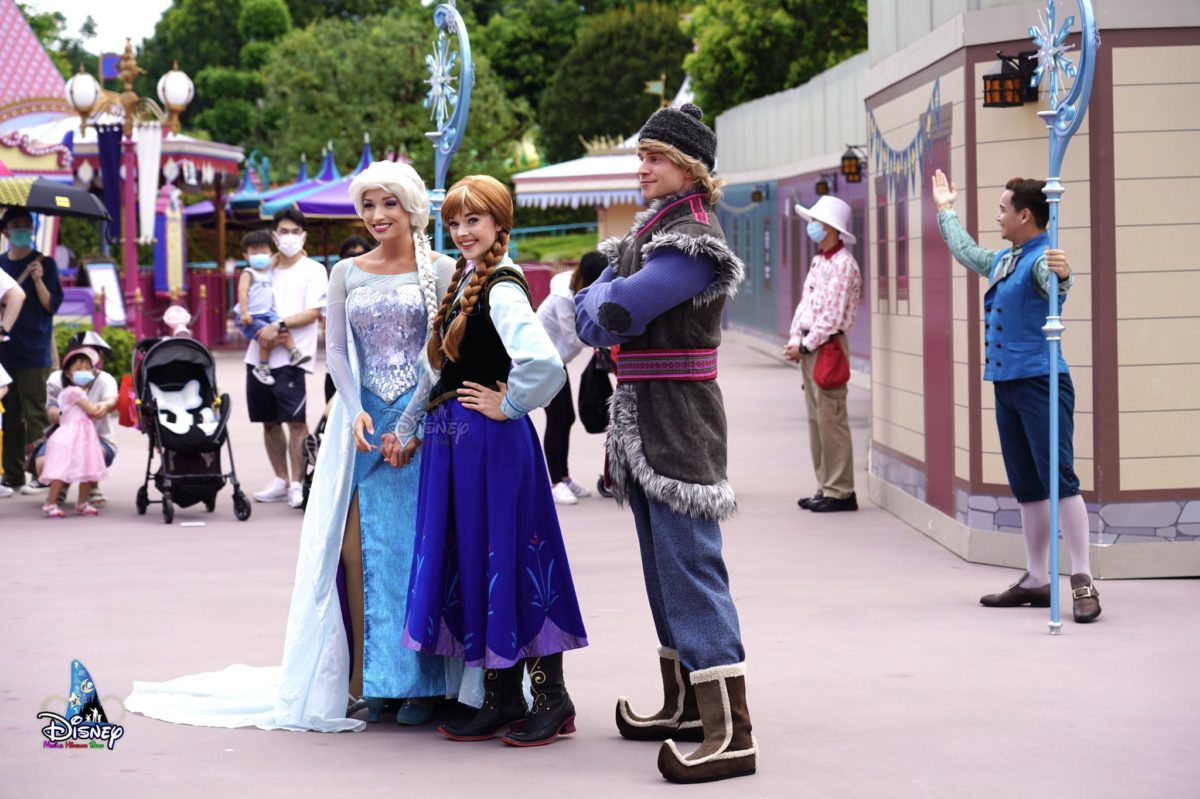 Elsa, Anna and Kristoff also posed for socially distant photos with a little bit of crowd control from Arendelle citizens.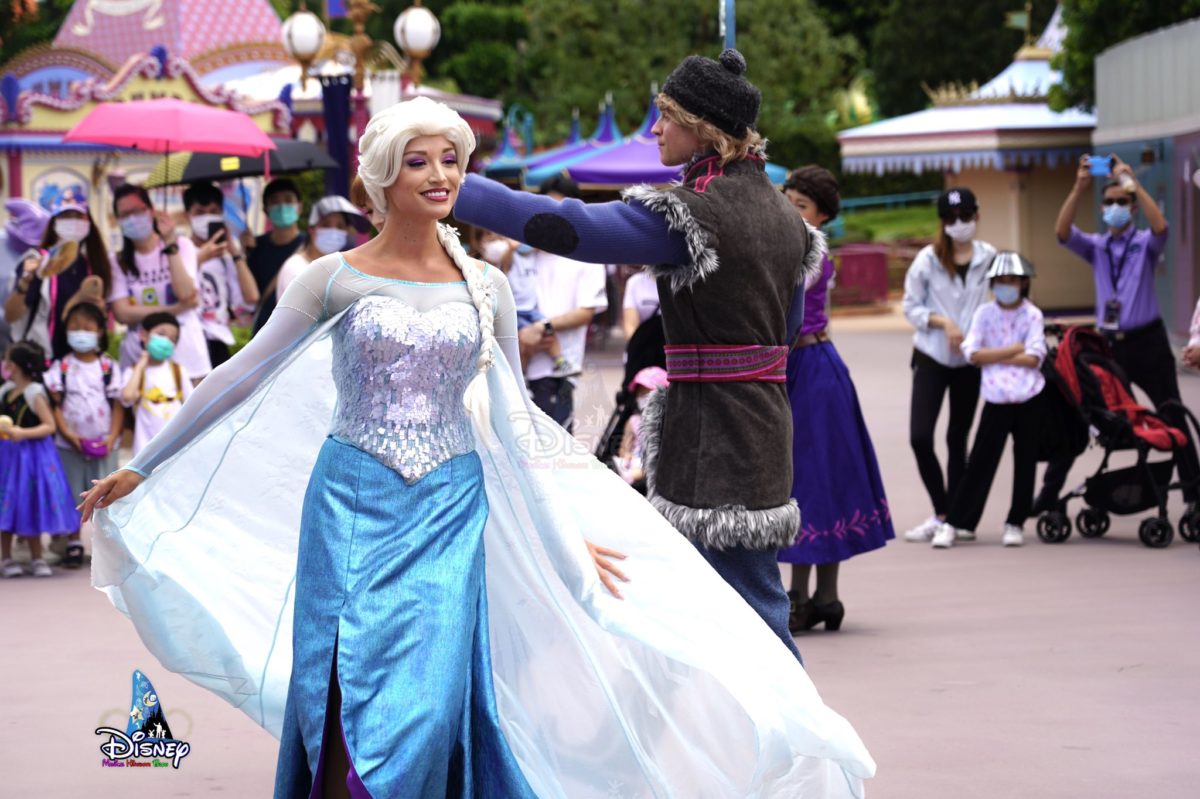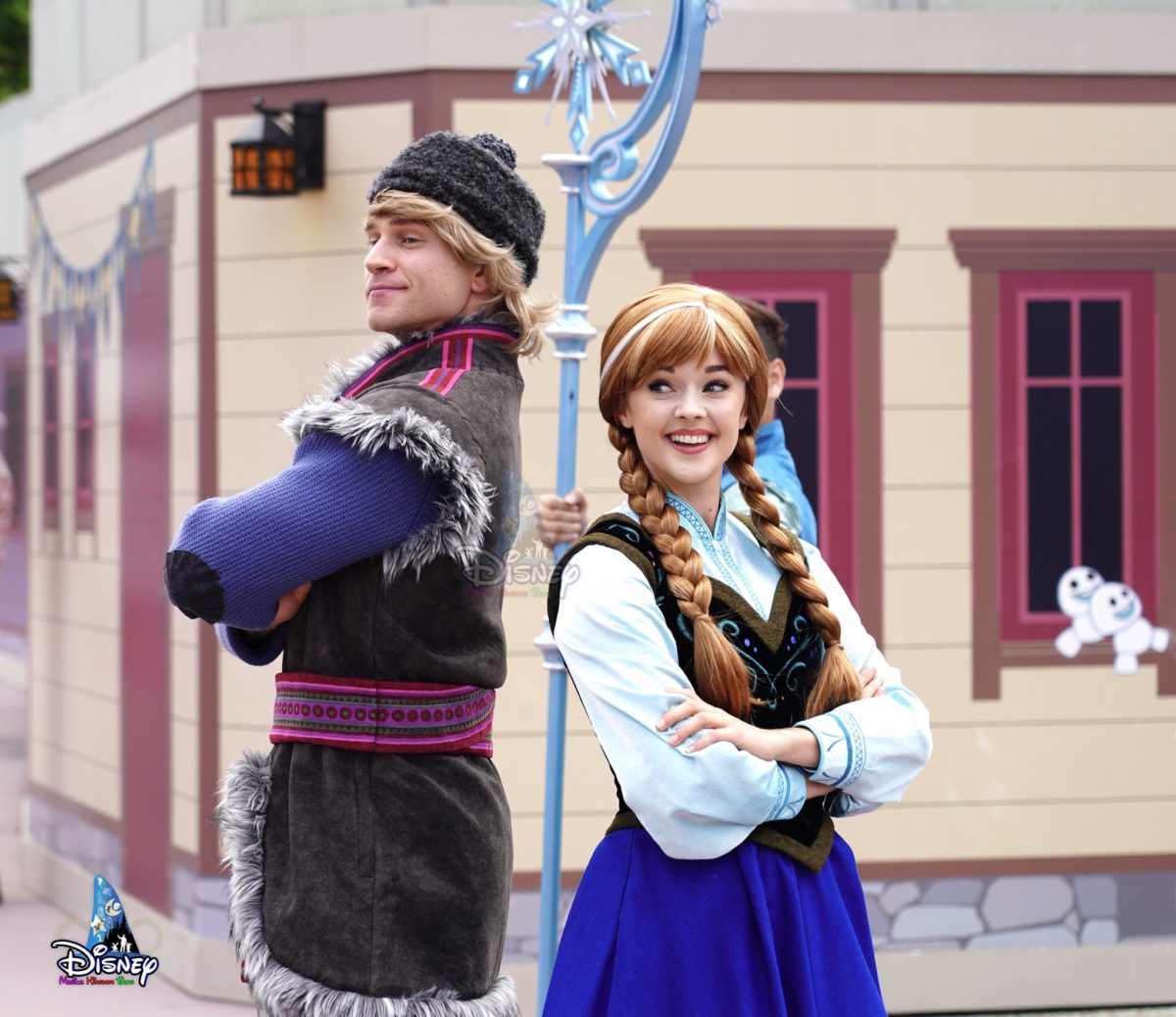 Guests stood in a semi-circle while the royalty and ice harvester interacted with them from a safe distance.
What do you think of these new socially distant meet-and-greets? We're eager to see what other sort of magical moments are made for guests while remaining socially distant!