The highly-anticipated Zootopia expansion coming to Shanghai Disneyland is finally on its way to us! Today, the Shanghai Disney Resort went vertical on its first major expansion project! Let's take a look at the photos, shall we?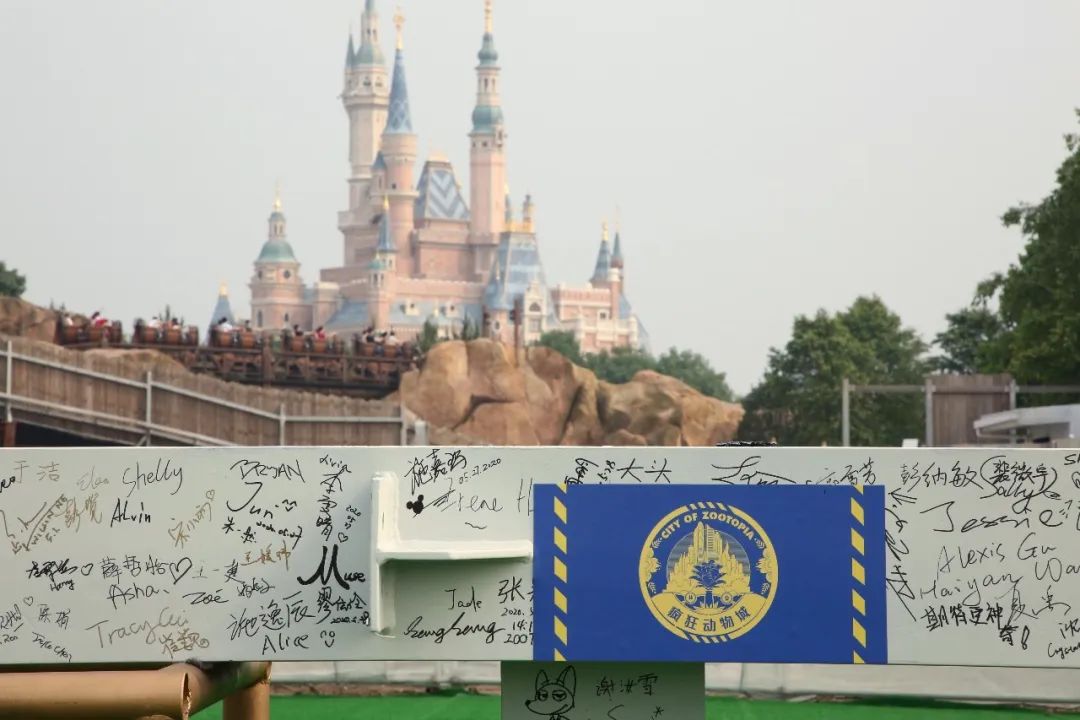 Workers and Imagineers working on the project in Shanghai signed the first steel column to go vertical.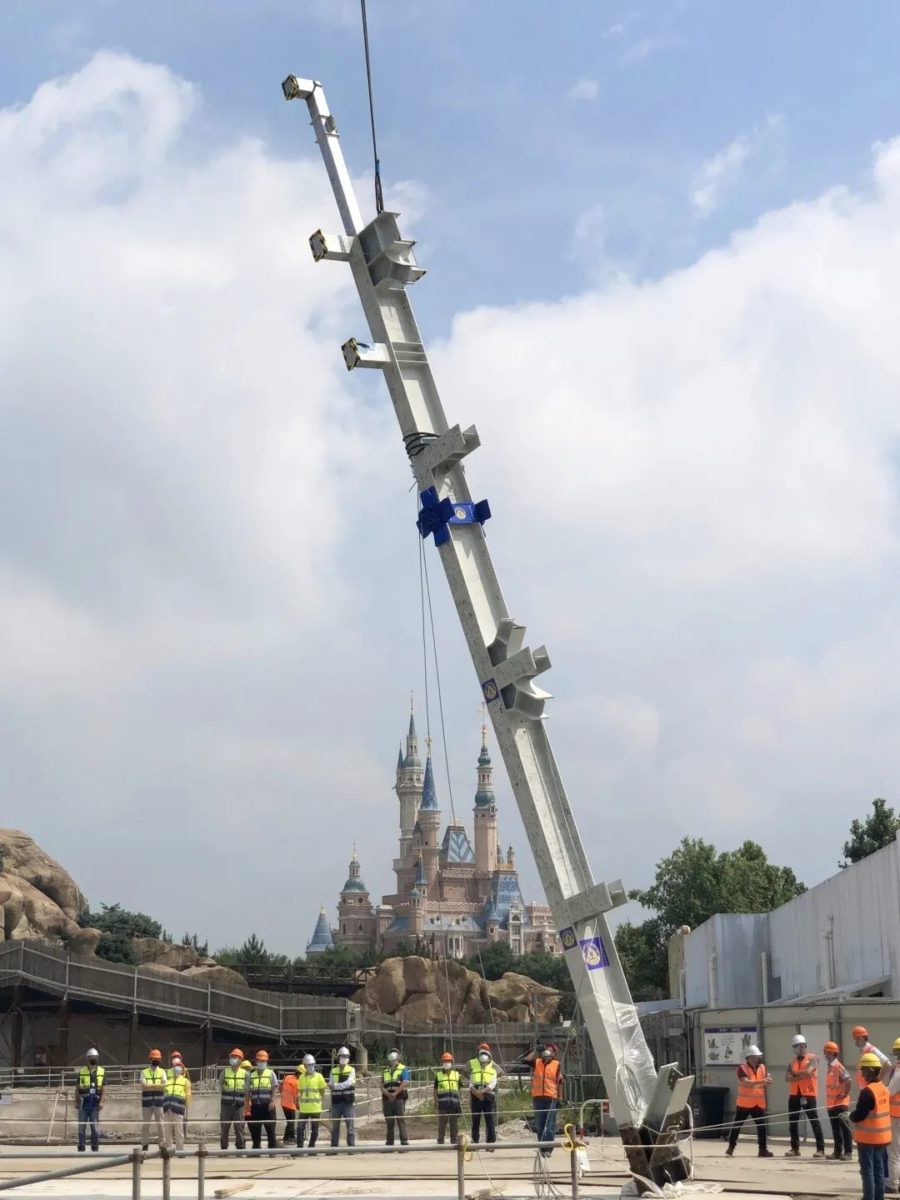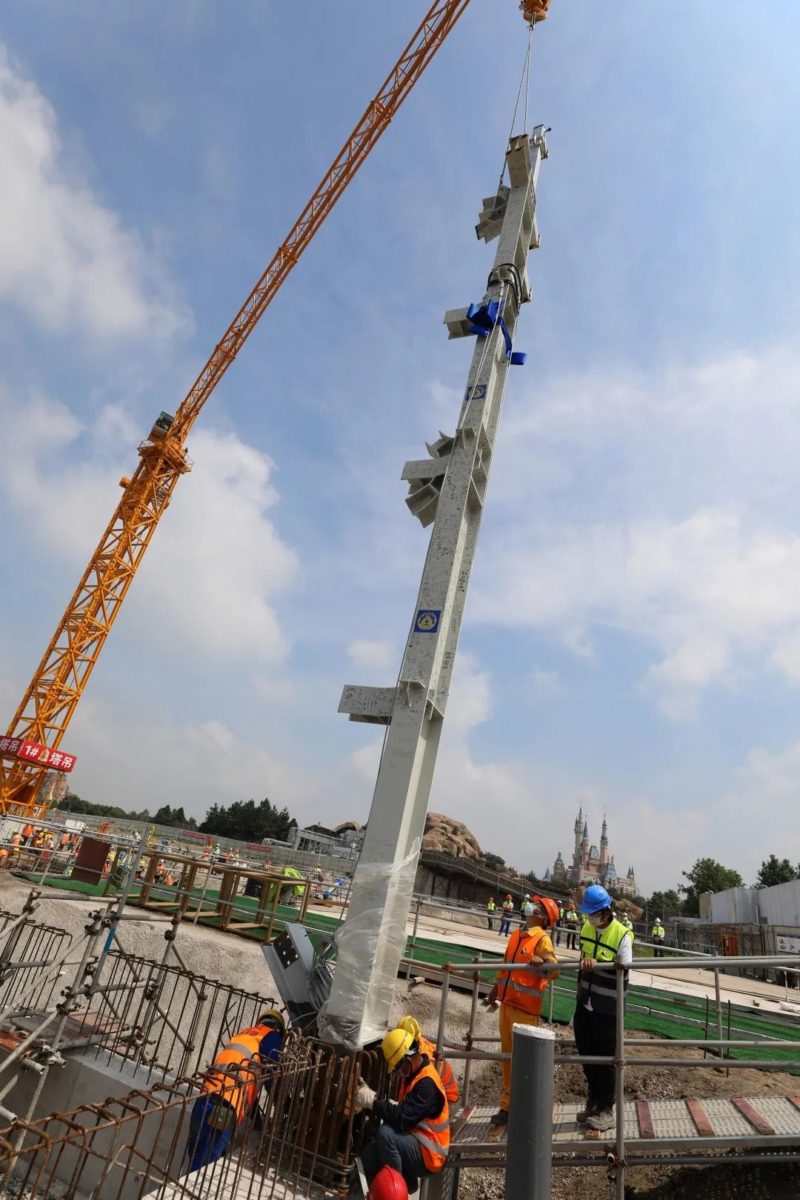 Then, the towering first column was hoisted in to place, with the picturesque Enchanted Storybook Castle in the background.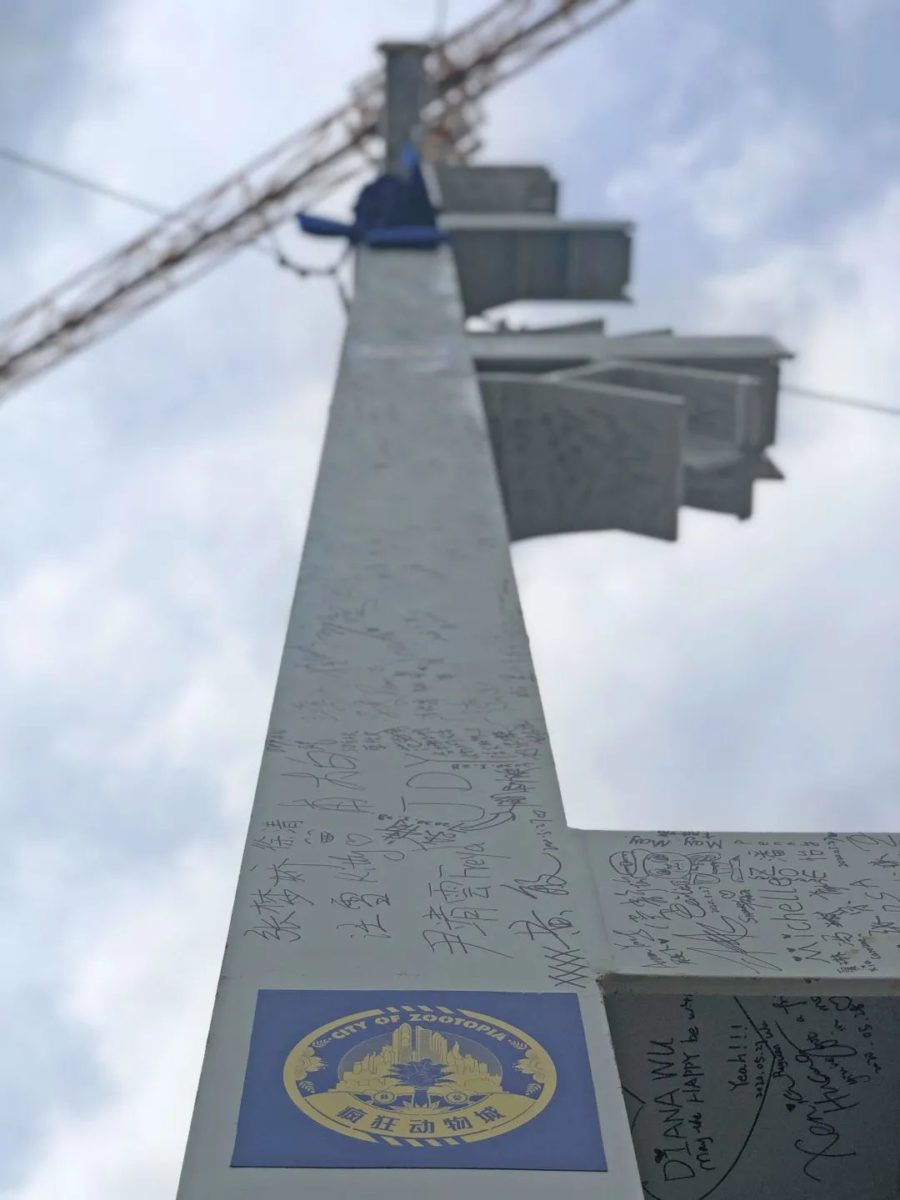 There's even City of Zootopia seal decals on it. How cute! Plus signatures line it from top to bottom.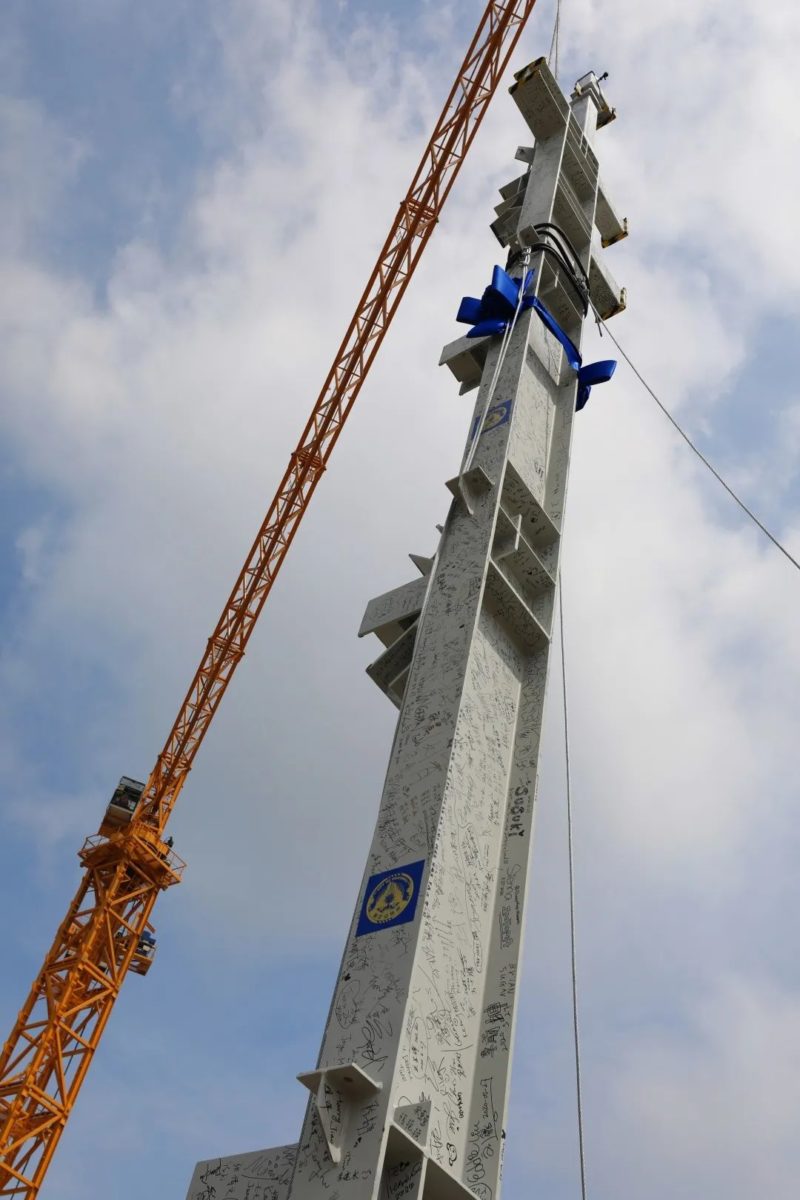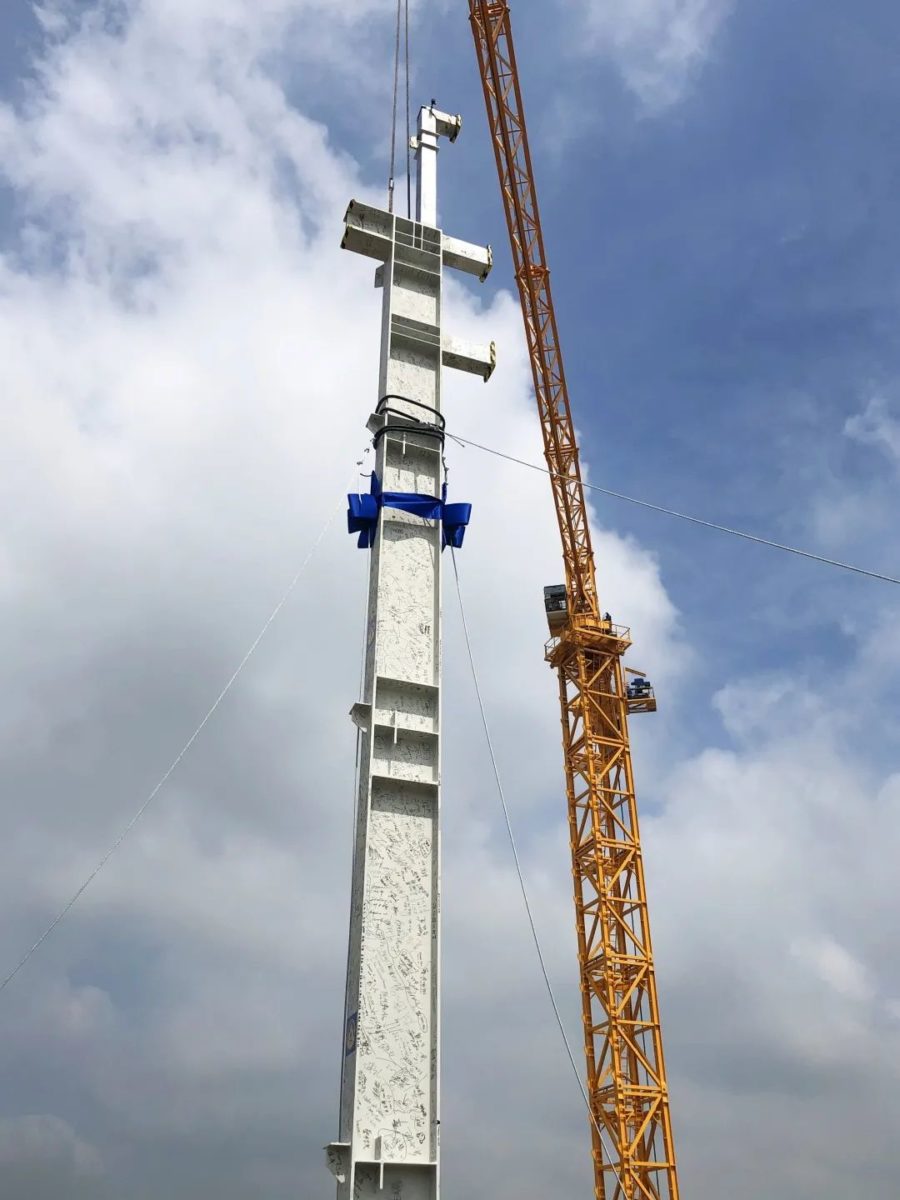 And with this, the currently-unnamed Zootopia project at Shanghai Disneyland has gone vertical! We look forward to seeing how the construction progresses in the next couple of years. While there's no opening timeframe publicly available, we can only hope that we'll be trying everything in just a couple of years!
The Zootopia land will be Shanghai Disneyland's eighth themed area and first major expansion since opening in June 2016. You can check out the concept art we've seen and adorable construction walls we've seen right here on WDWNT. And be sure you stay tuned to us for all of the latest information on this expansion and the Disney Parks worldwide!