In celebration of their grand reopening, Disney's Polynesian Village Resort has rolled out a very special treat for all of their 'ohana in the form of this brand new Welcome Back cupcake! Swirling with all the colors of the Polynesian sunset, this cupcake is the perfect way to say aloha to your first day back at the Most Magical Place on Earth.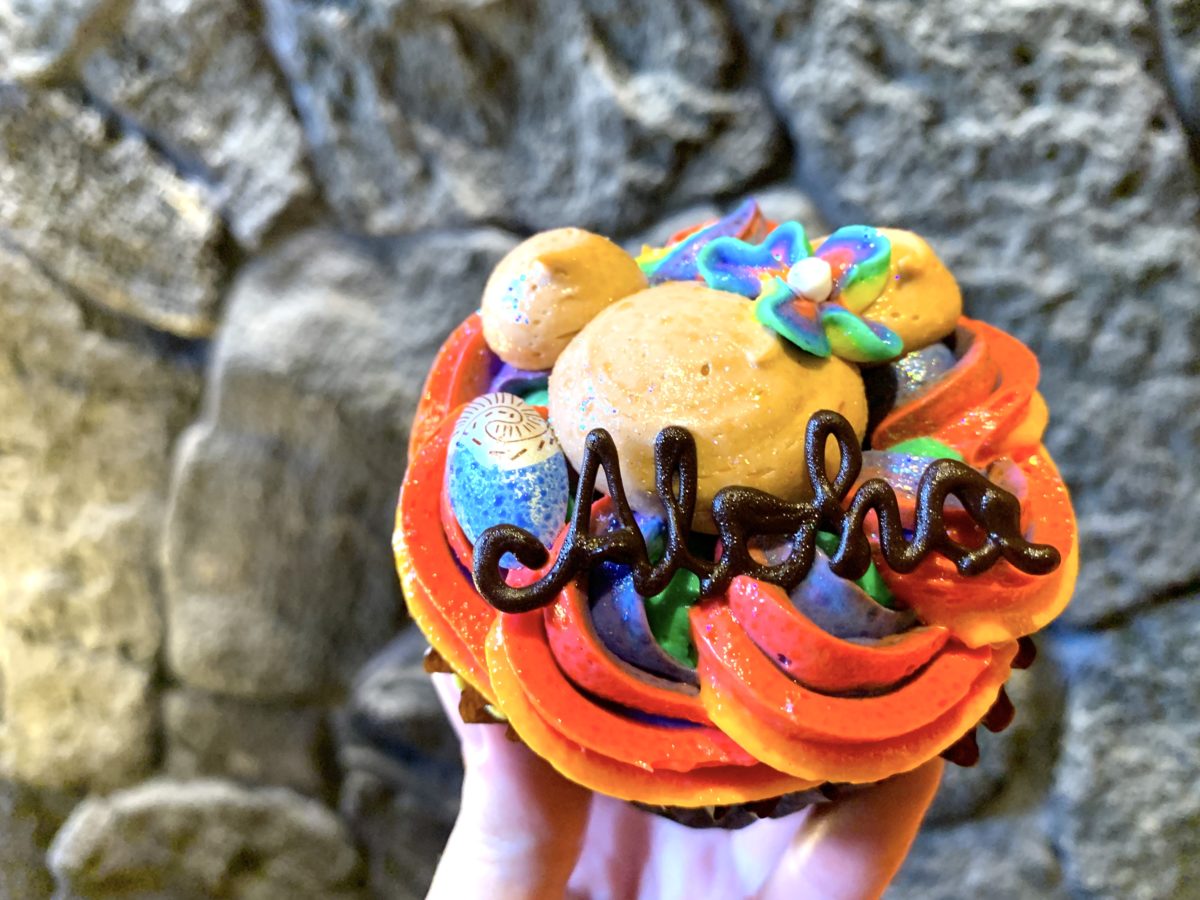 We found this cupcake while meandering through the newly-reopened Disney's Polynesian Village Resort during our stay at Disney's Polynesian Villas and Bungalows. Only the DVC rooms are open at this time, but various shopping and dining locations throughout the Great Ceremonial House are available for guests.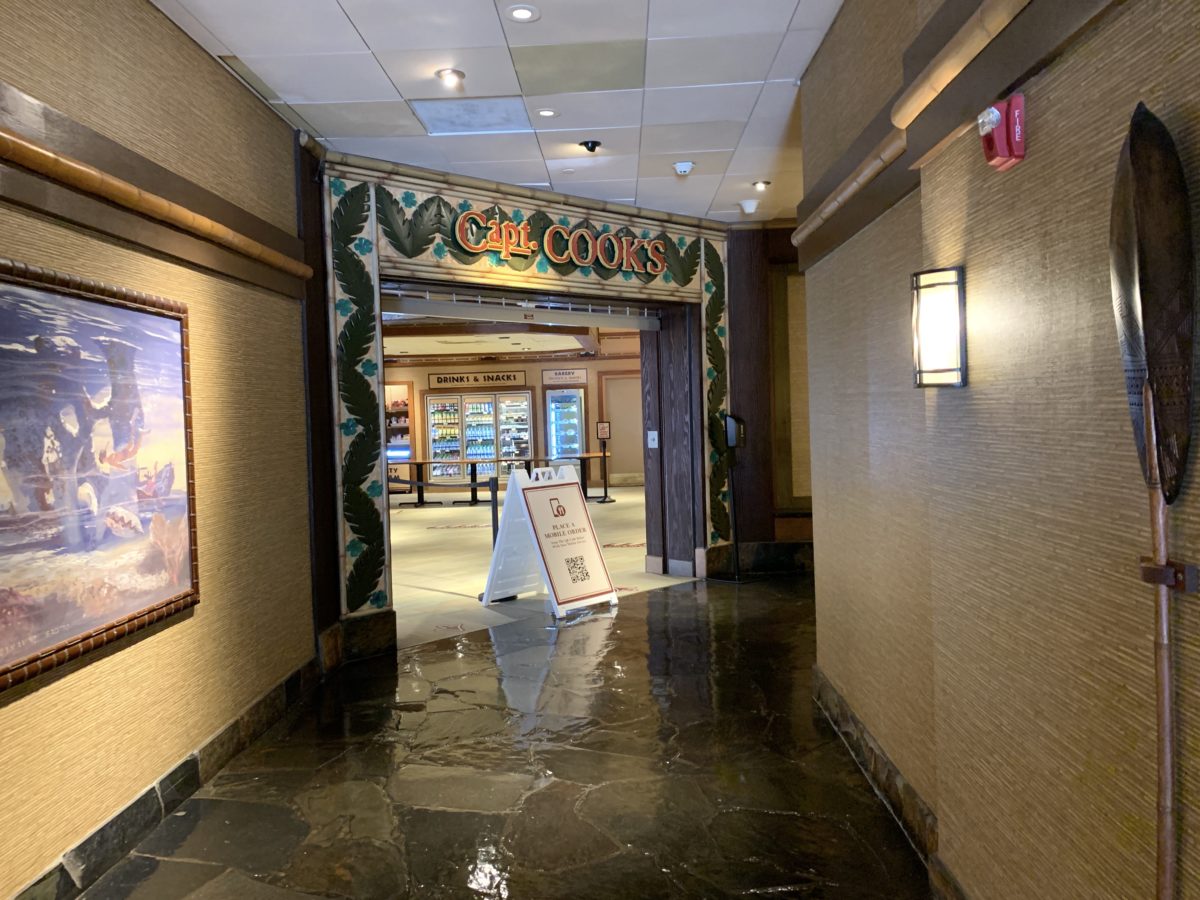 Captain Cook's is open on a limited operating schedule. Guests are encouraged to Mobile Order at Captain Cook's, but you can order at a register still. There are two pick-up areas for mobile order.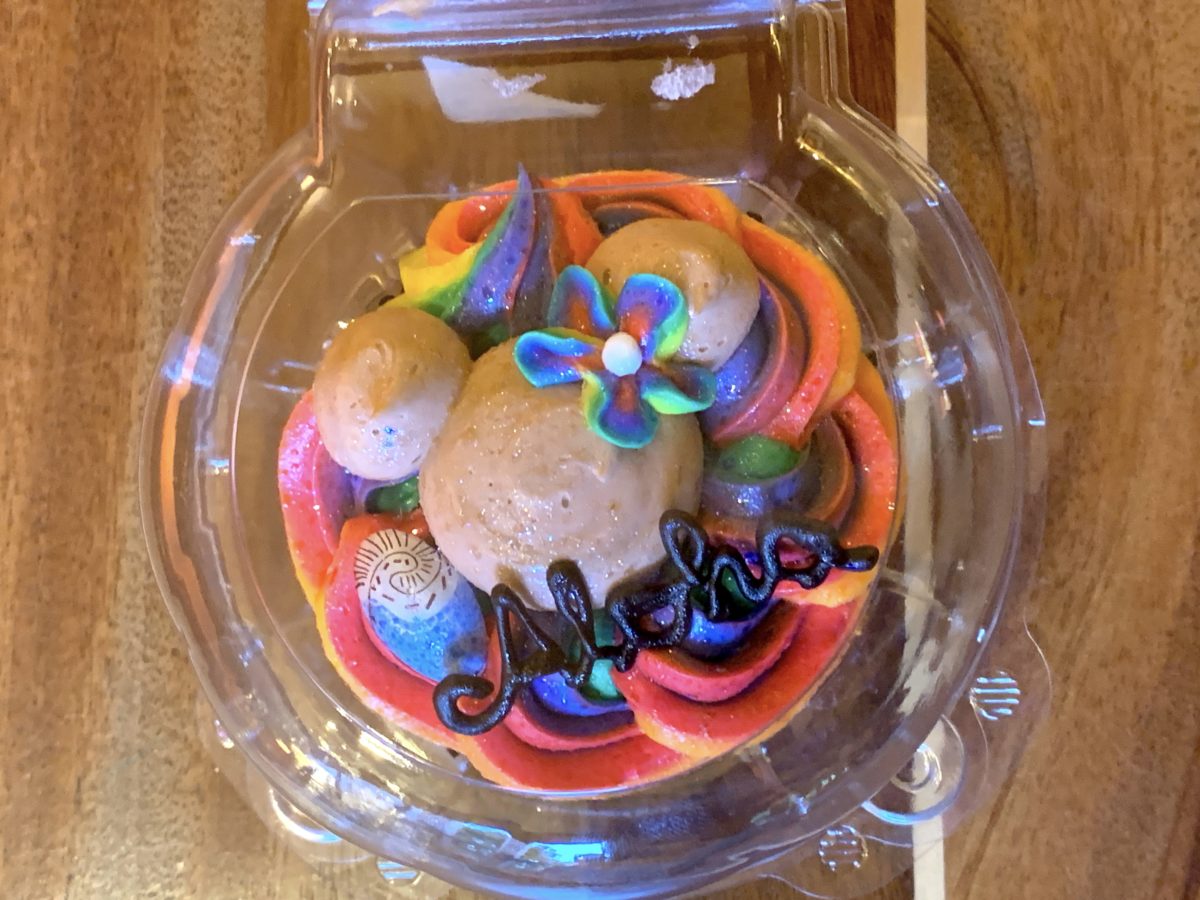 The cupcake costs $5.99 and comes in a plastic case for easy transporting to the pool or your very own villa.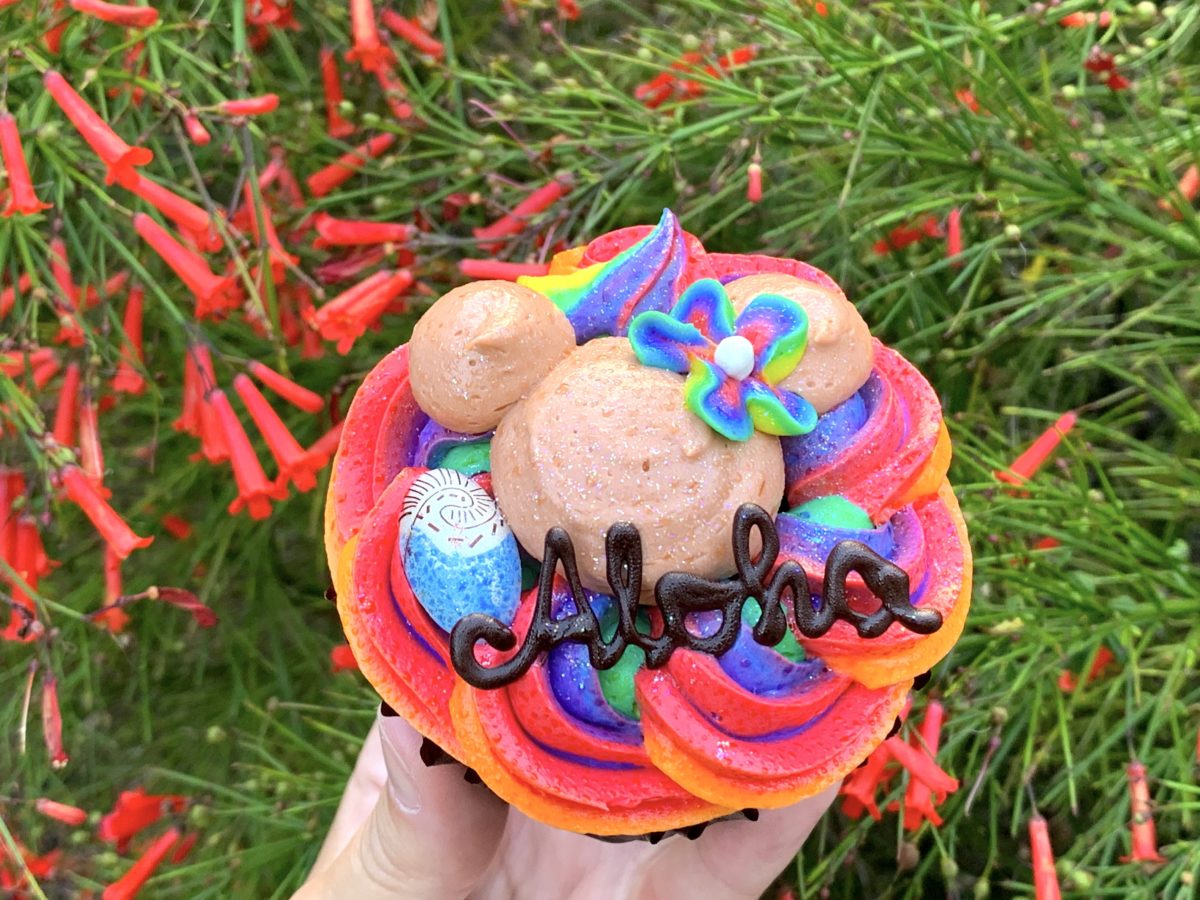 It's been a while since we've seen a cupcake this colorful. A rainbow of orange, red, purple, blue, and green buttercream is swirled along the edges of the cupcake, with a light brown Minnie shape in the middle, decorated a technicolor rainbow flower on one ear. On one side, you have the Heart of Te Fiti candy we're used to seeing on Moana cupcakes, but it adds a nice visual element for a cupcake that represents all that Disney's Polynesian Village Resort has to offer. As a topper, the word "Aloha" is written out in dark chocolate, and to finish it all off, the whole thing gets a dusting of edible iridescent glitter.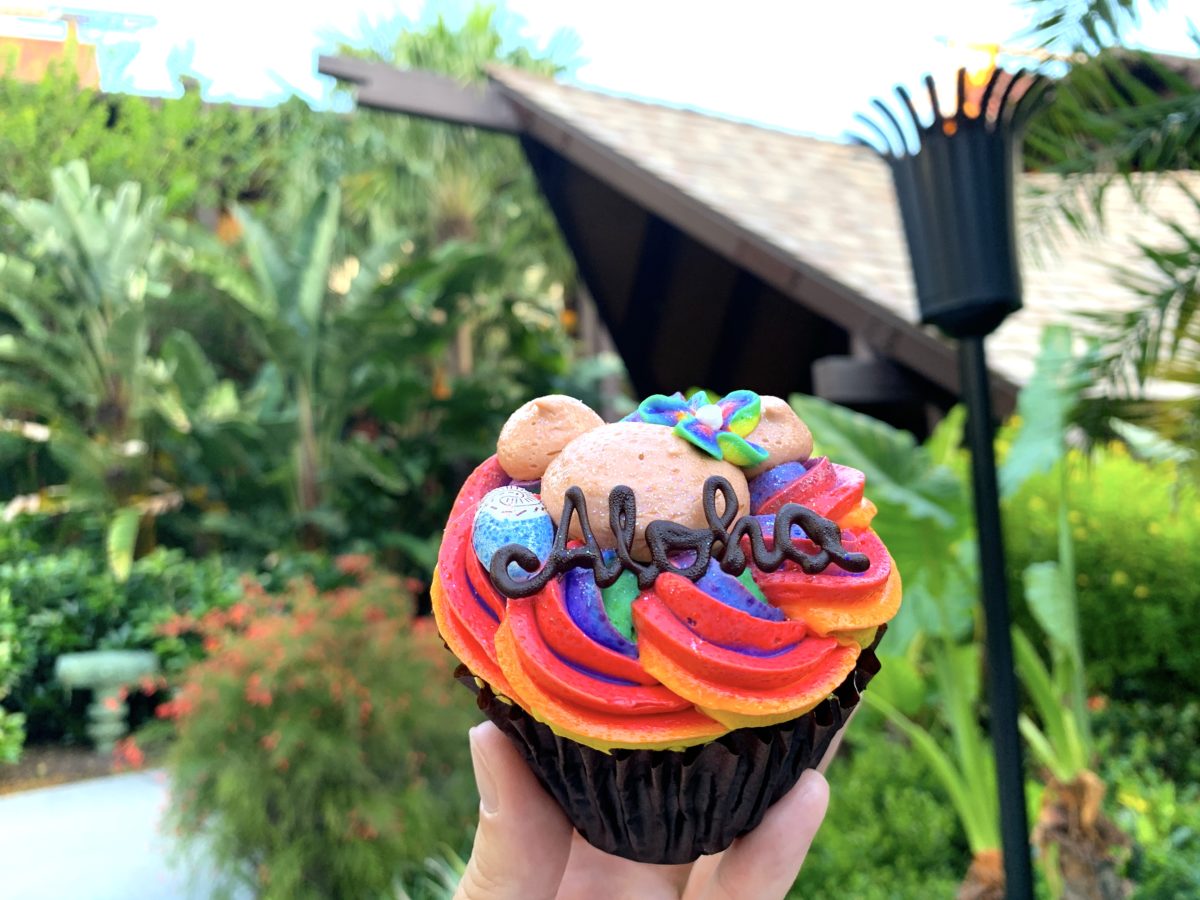 A WDWNT cupcake review would never be complete without a series of glamour shots. Consider this a return to form.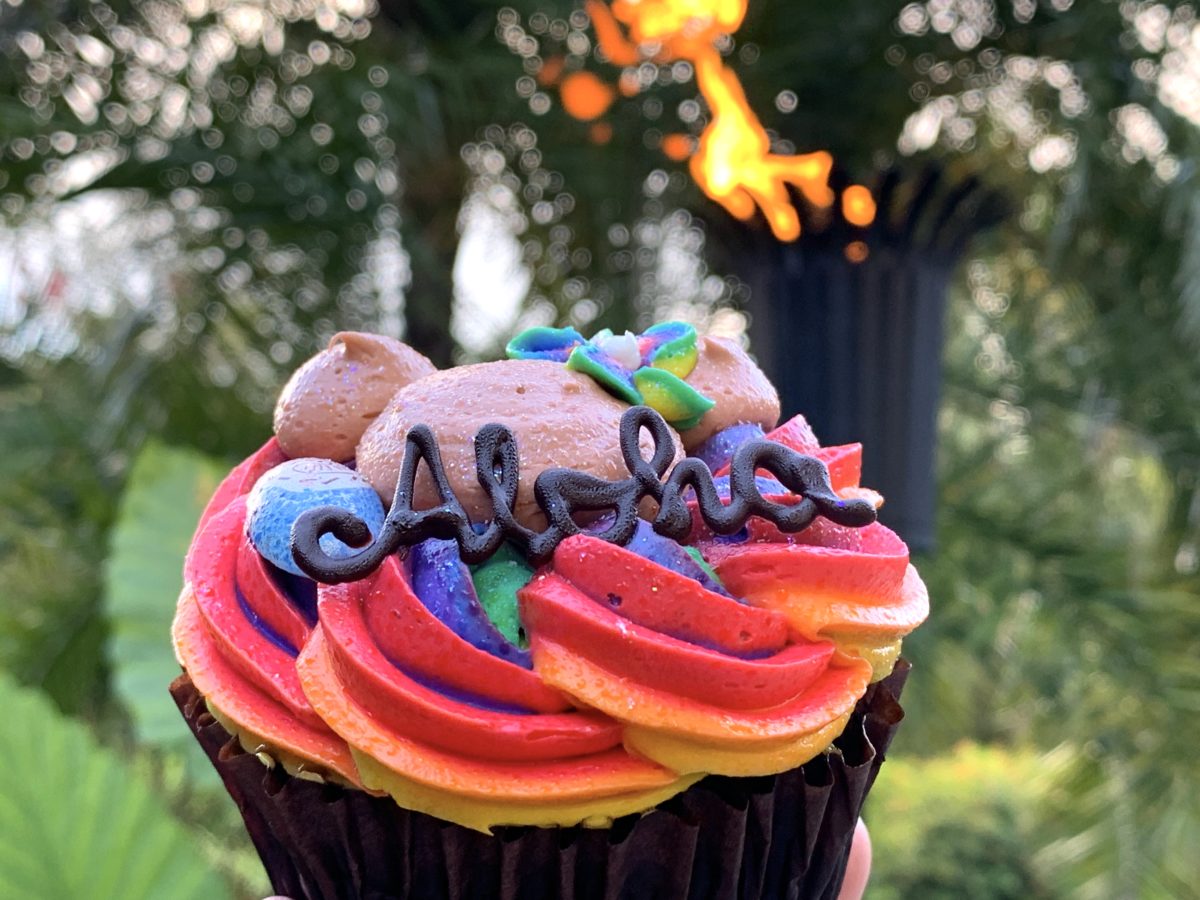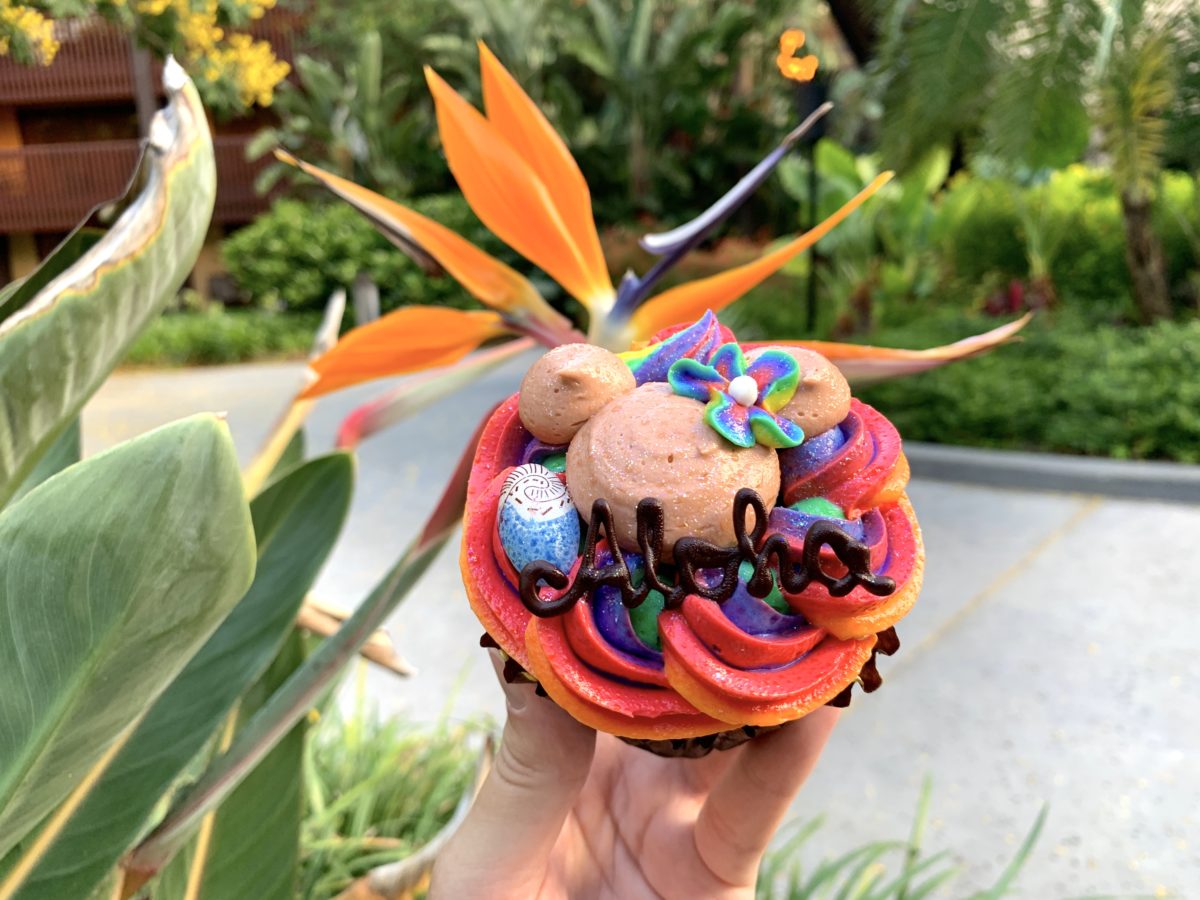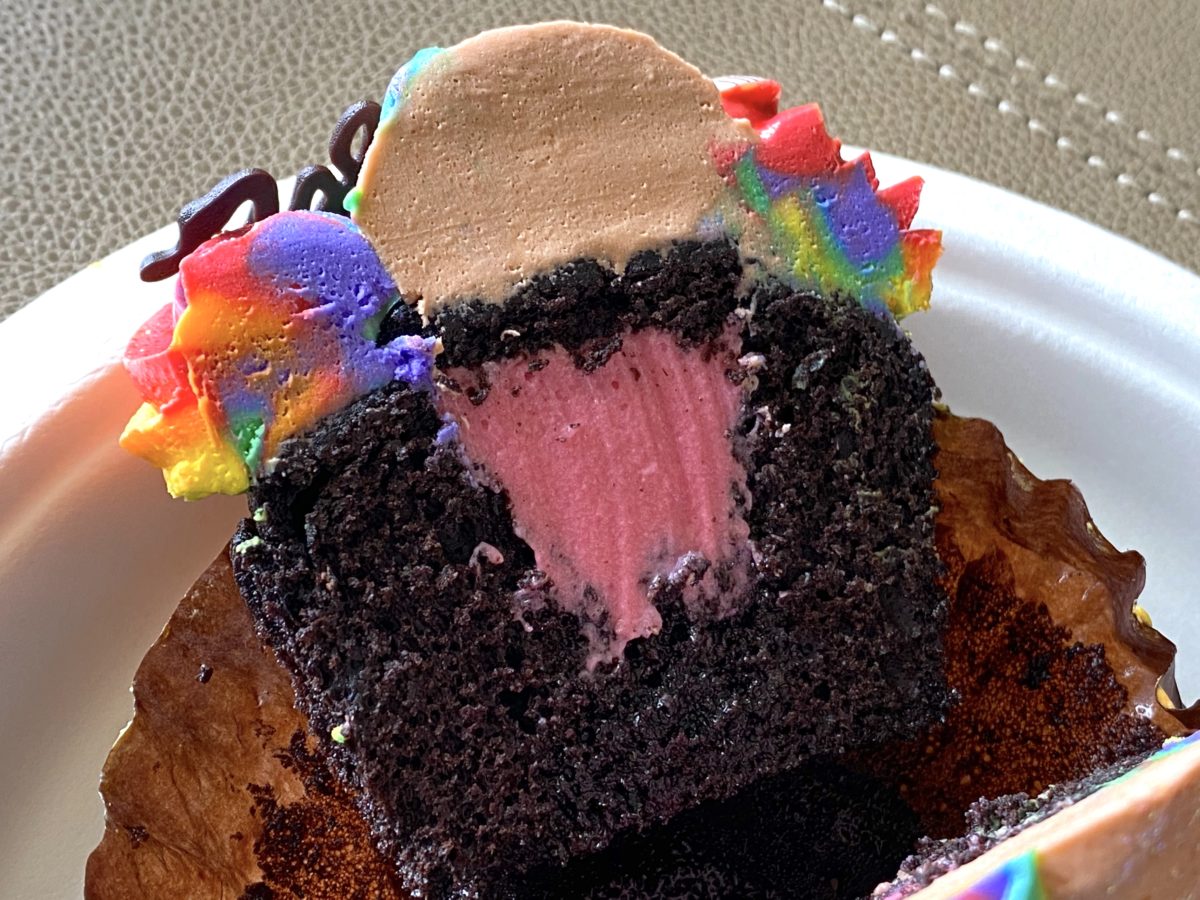 The best news of all is that the cupcake is as delicious as it is photogenic, which isn't always the case with Walt Disney World treats. The core of the cupcake has a creamy, tart raspberry filling, and the dense, dark chocolate base acts as the perfect pedestal for the rich, delicious buttercream. This isn't light or airy in the least, but if you need to hunker down with a Disney cupcake after many months of withdrawals, this will satisfy your yearning.