Good morning from Disney's Polynesian Village Resort! We're here for the reopening of Disney's Polynesian Villas & Bungalows, which is welcoming back Disney Vacation Club guests and their 'ohana as part of the phased resort reopening of Walt Disney World.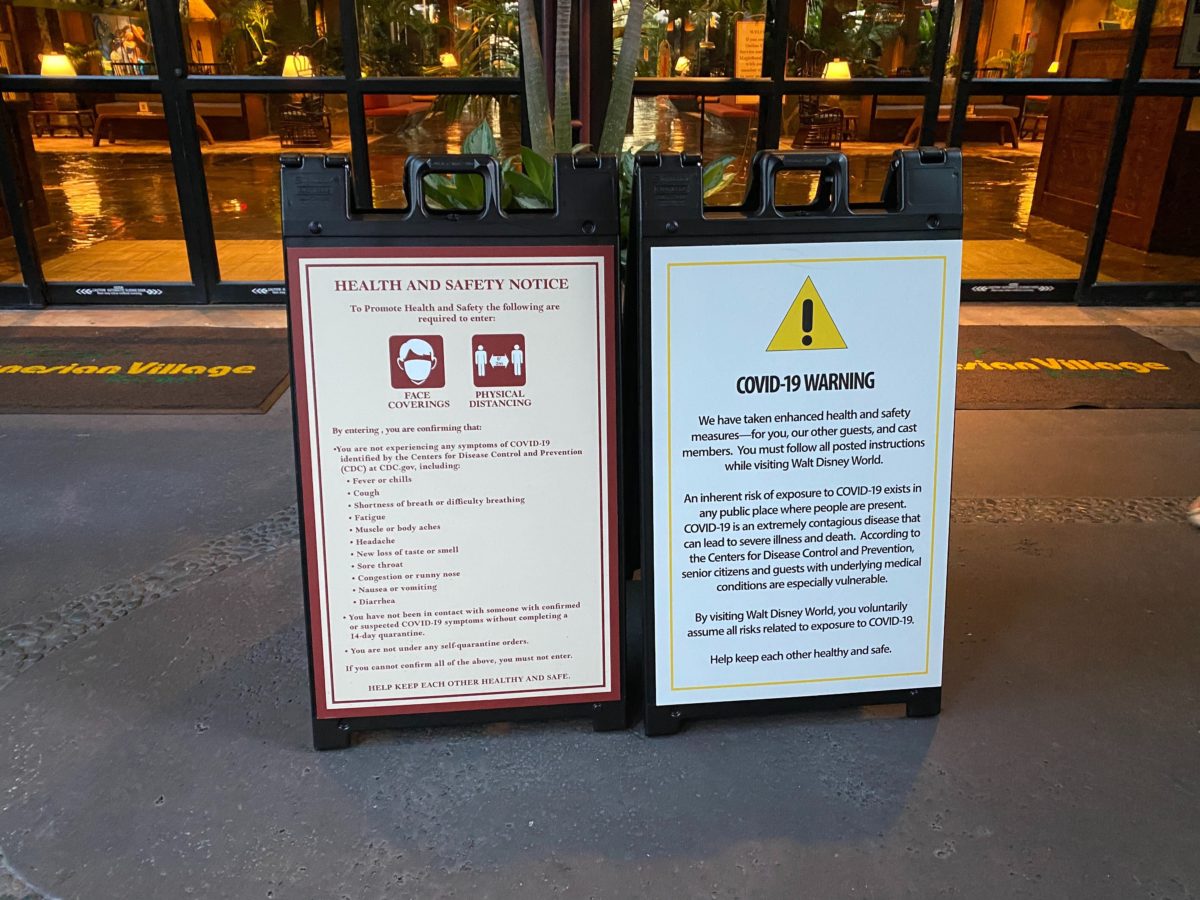 Throughout the exterior of the resort entrance, you'll spot the ever-present COVID-19 Warning and Health and Safety Notice A-frame signs informing guests of the "new normal" across property.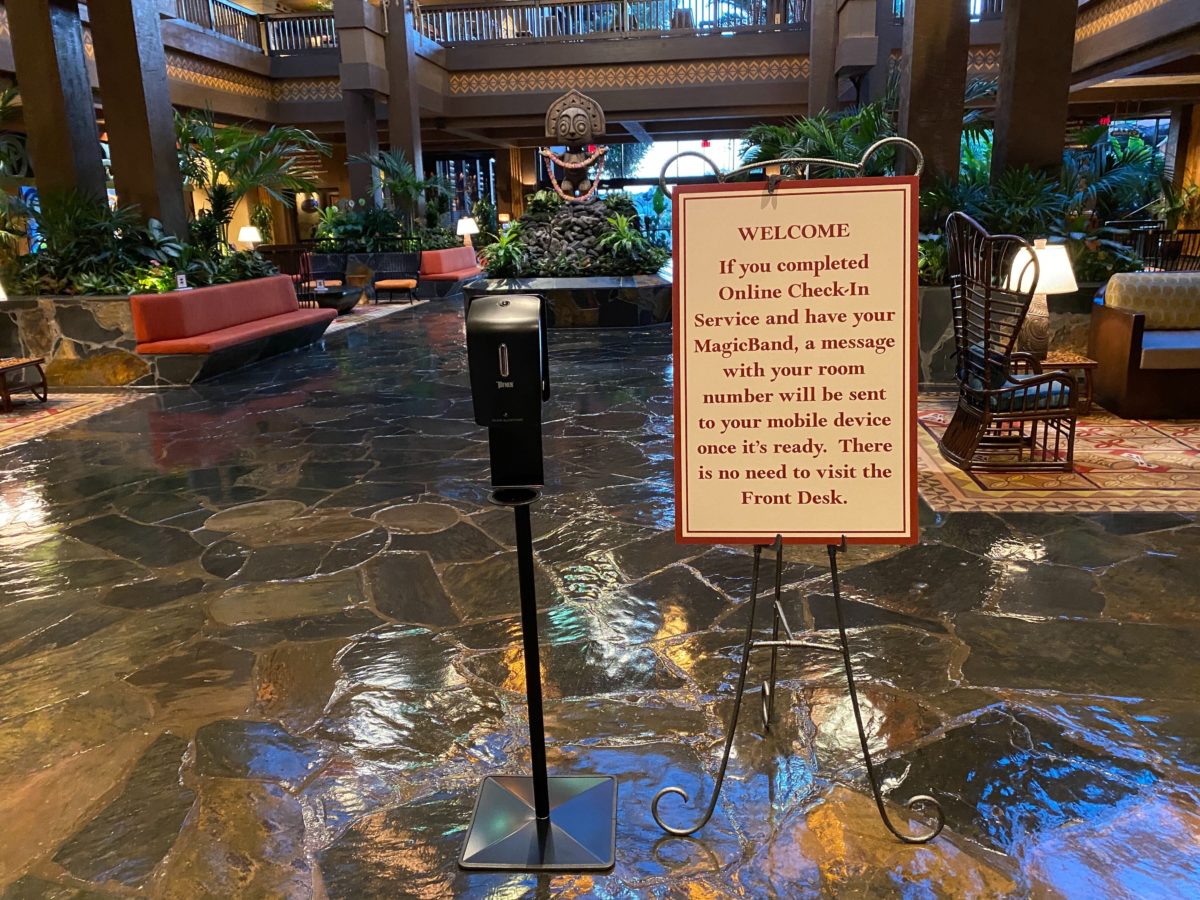 As you may have seen from our coverage of other resort reopenings, a number of modifications are in place to encourage social distancing throughout the grounds and at the check-in desks. In fact, Disney is encouraging that guests bypass the front desk altogether by opting for Online Check-In and utilizing the Direct-to-Room Service via the My Disney Experience app.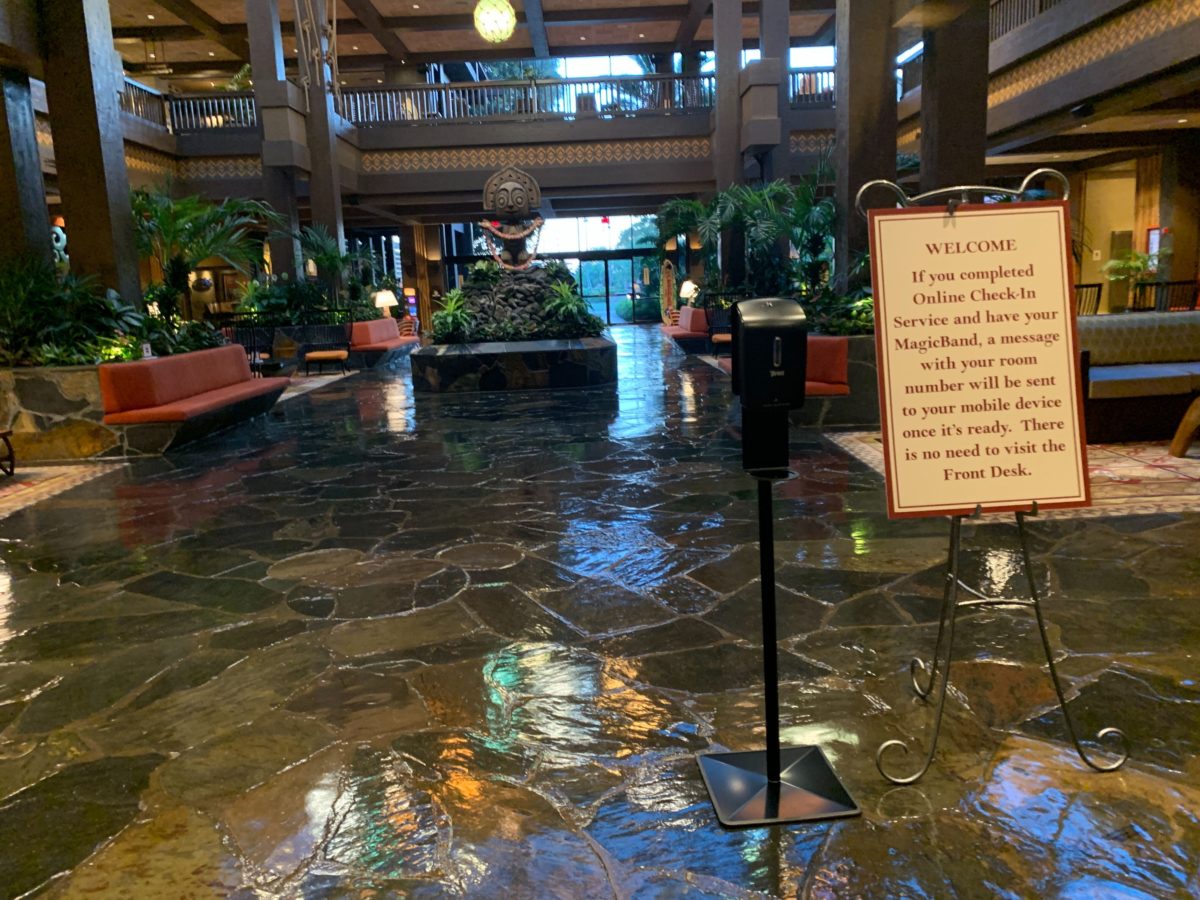 As you enter the Great Ceremonial House, you'll notice that hand sanitizer stations dot the Polynesian's lush interior.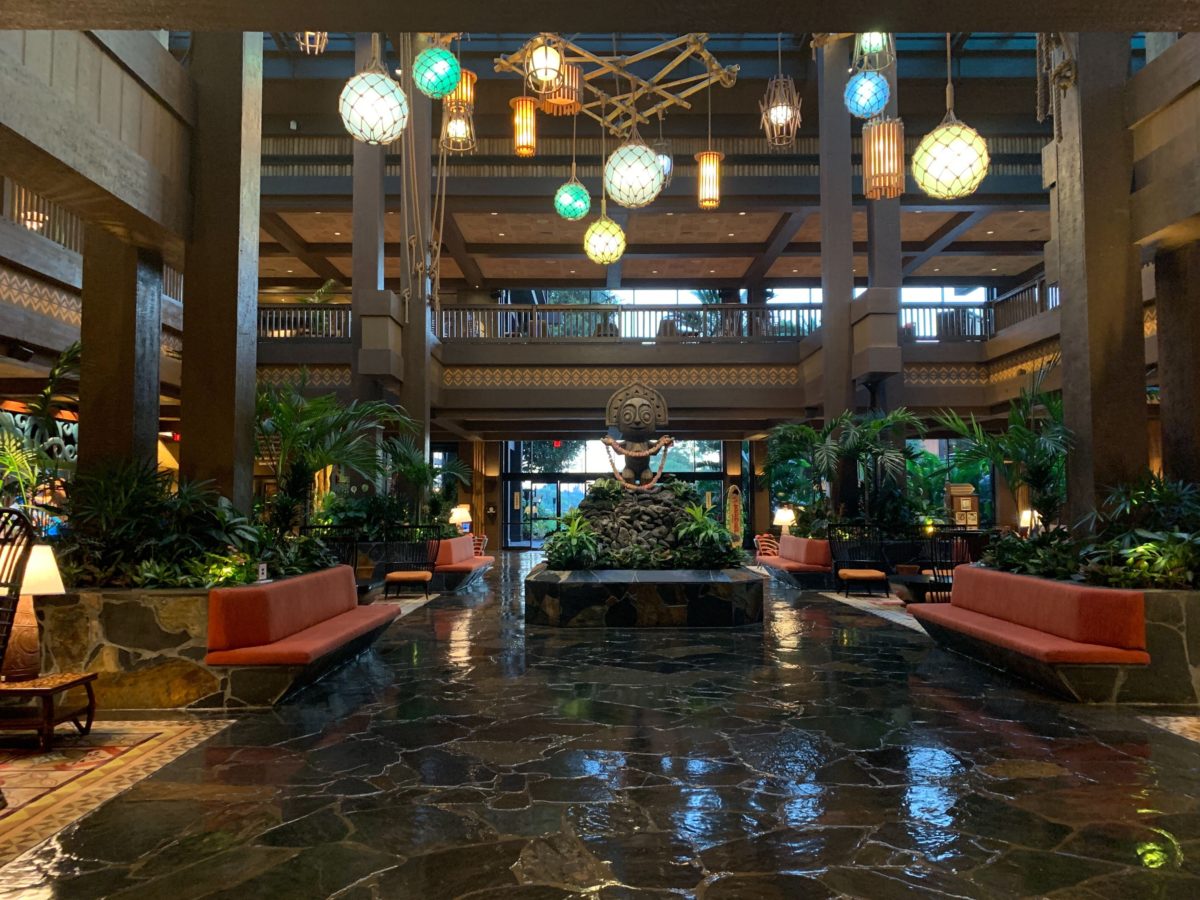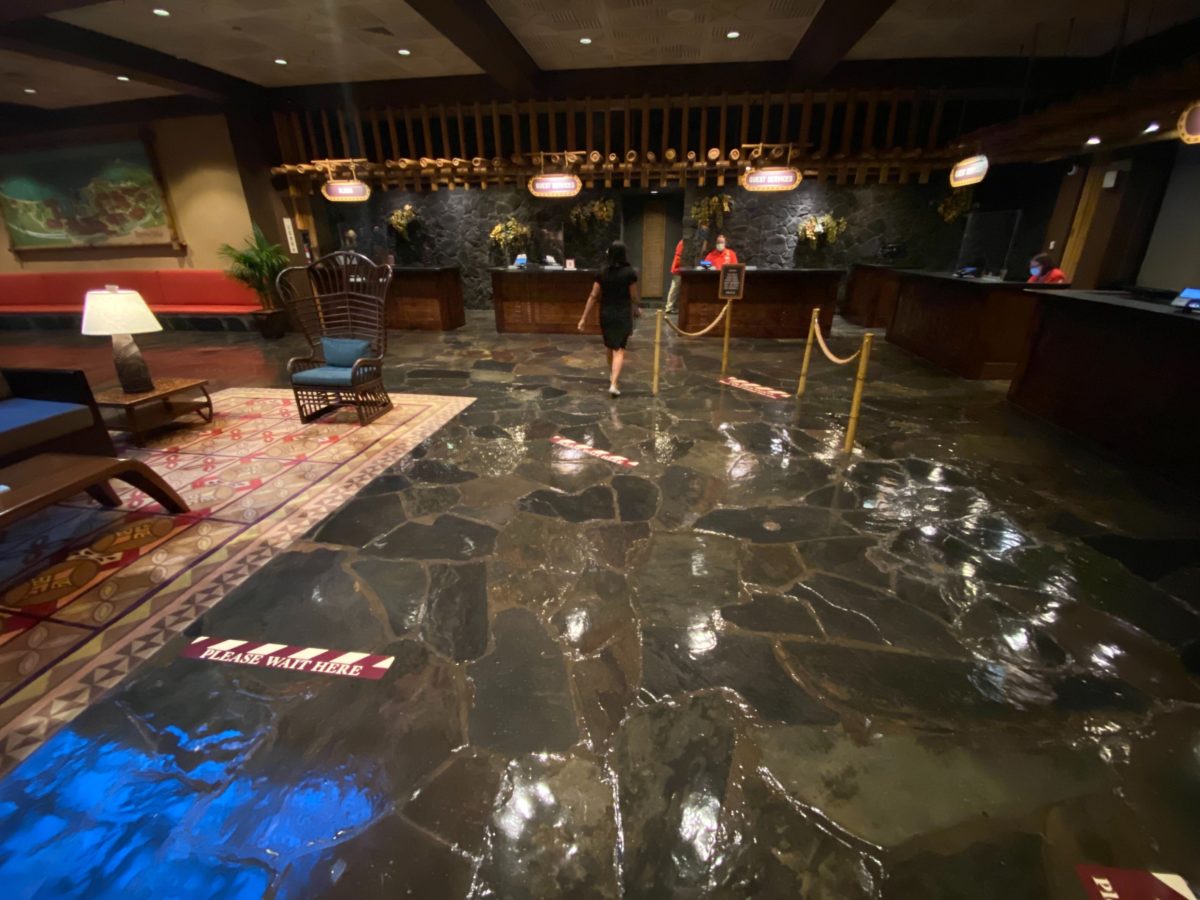 Social distancing markers are placed at all locations where guests would normally queue up, to keep everyone at a safe, 6-feet distance from other parties. Here, we see the markers leading up to the check-in desks.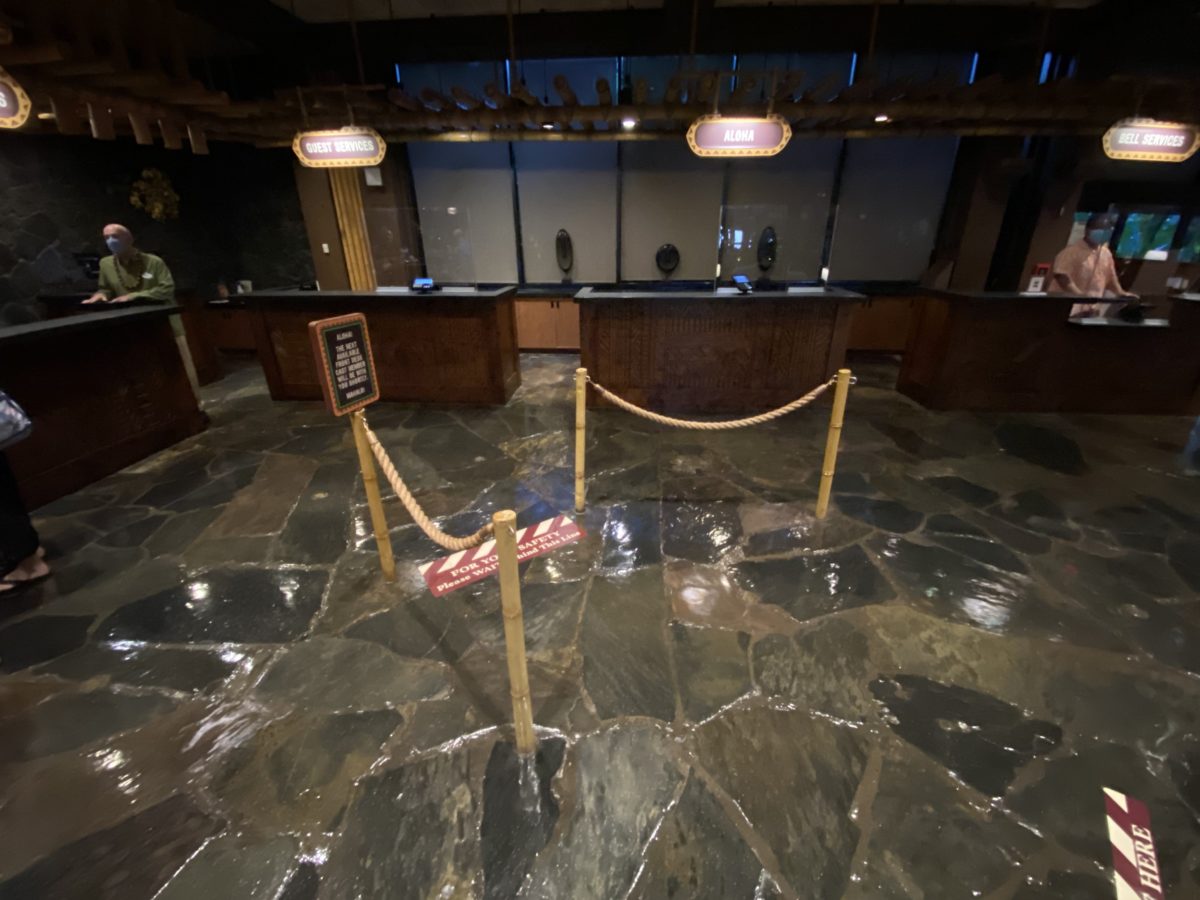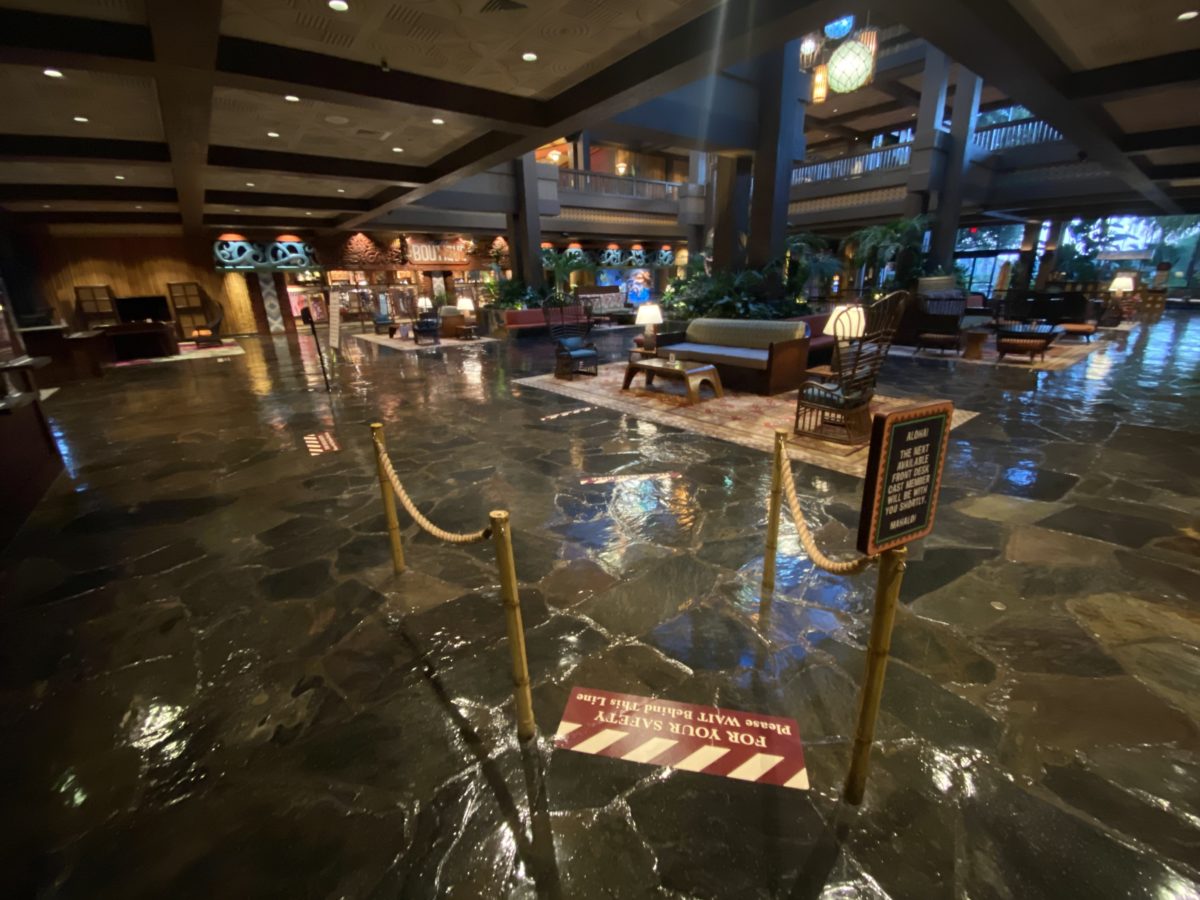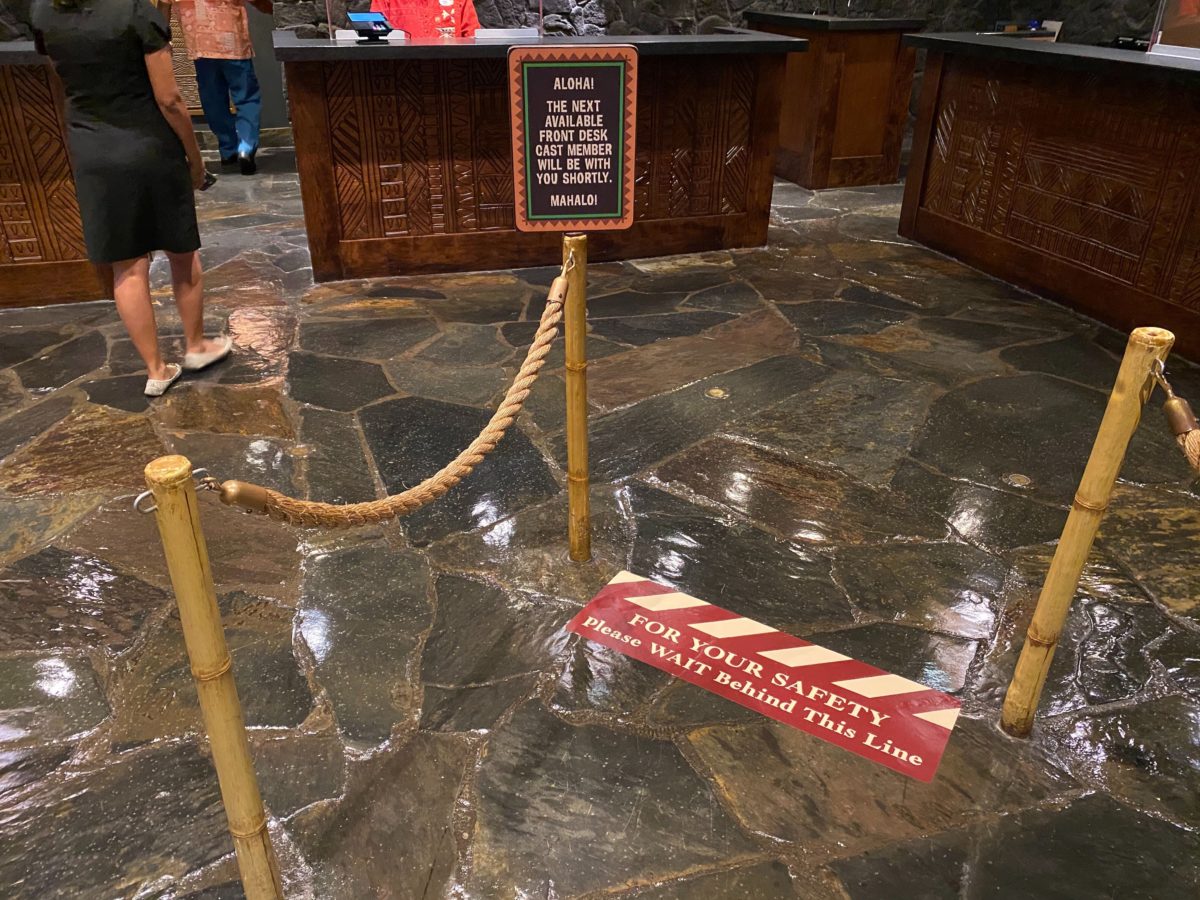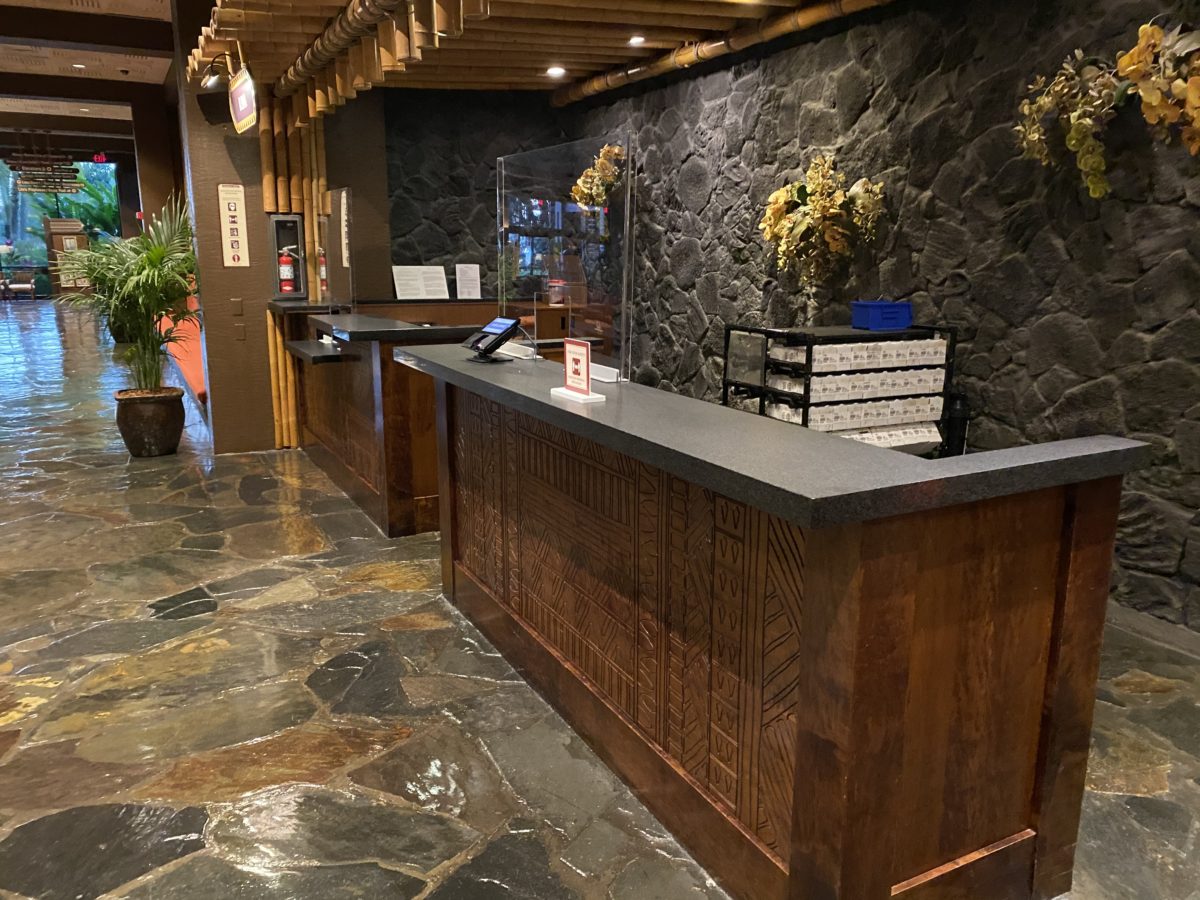 Plexiglass barriers are set up at all Guest Services desks.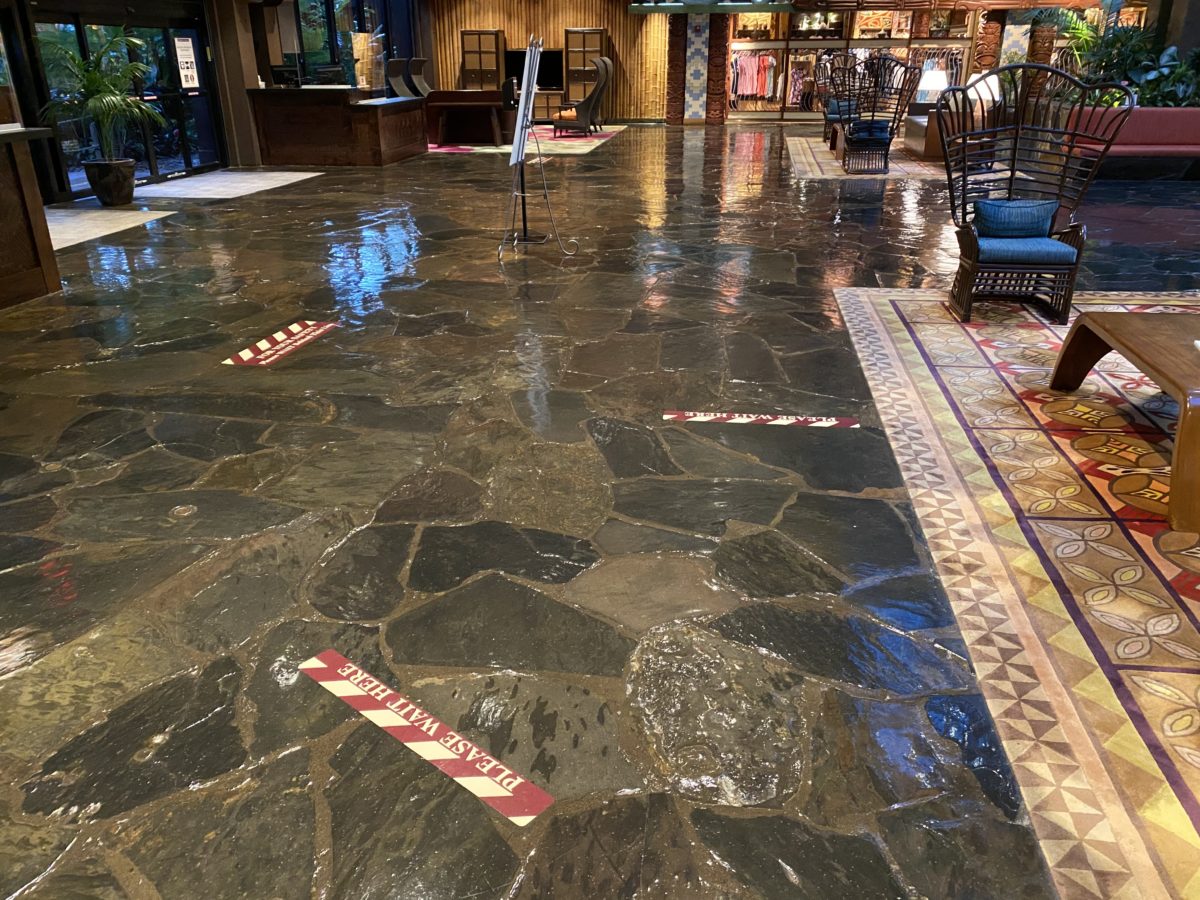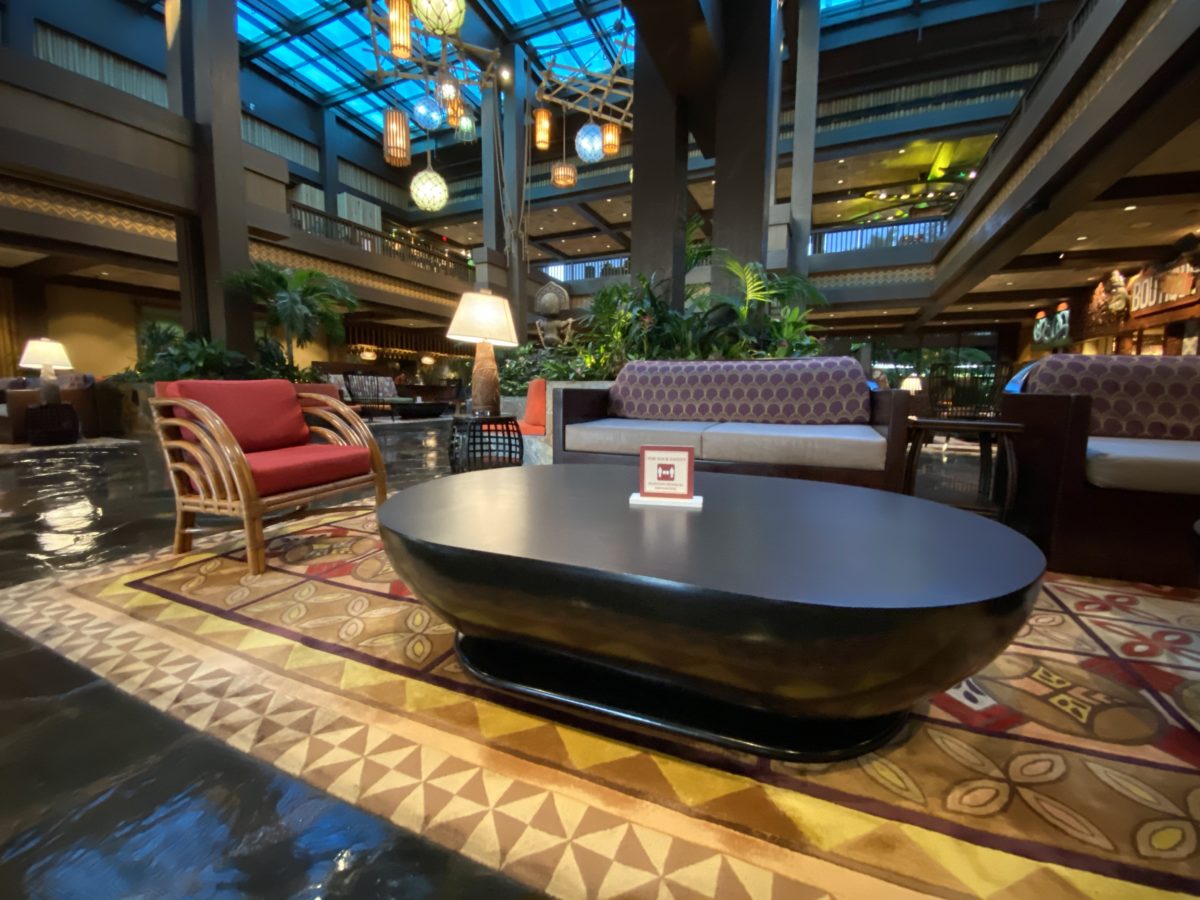 Guests are still encouraged to lounge on the comfy couches and chairs throughout the lobby, while maintaining social distance from other parties.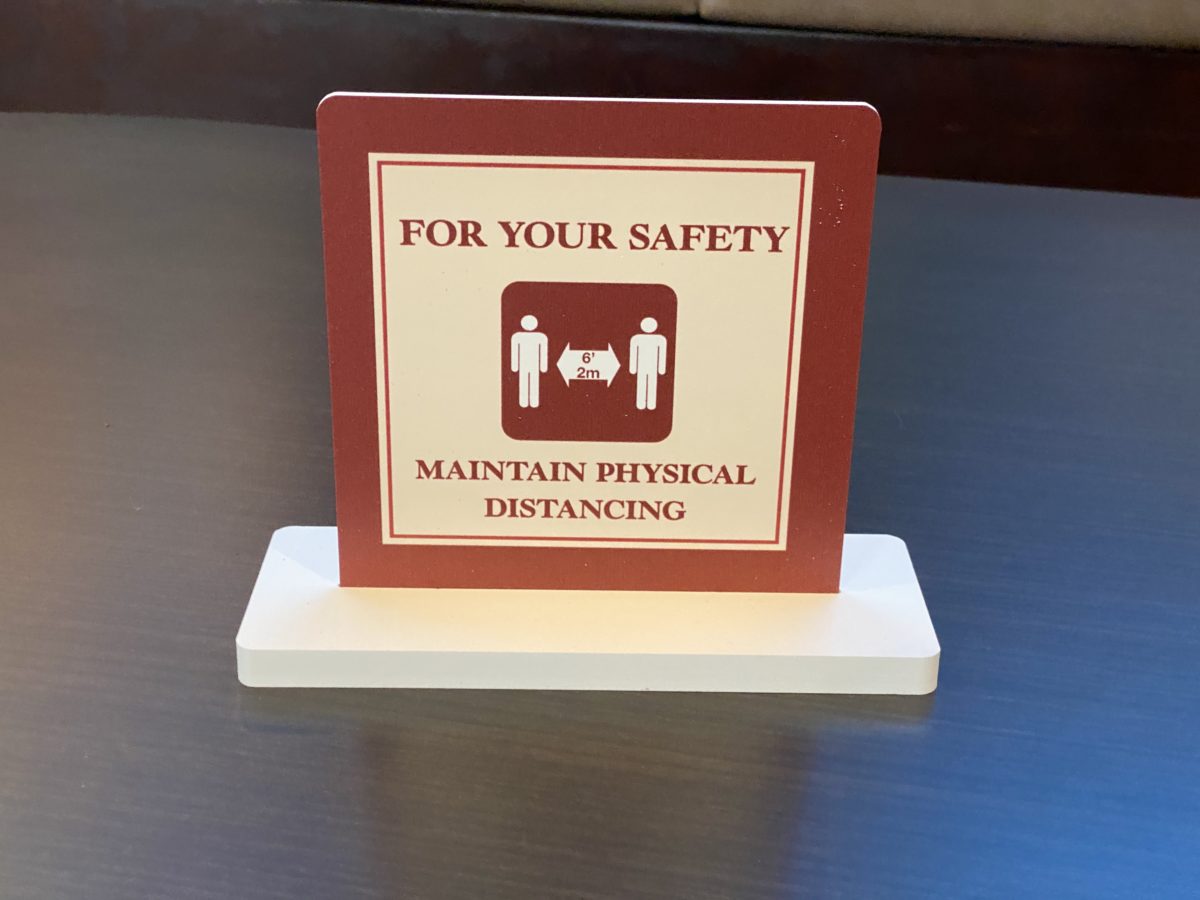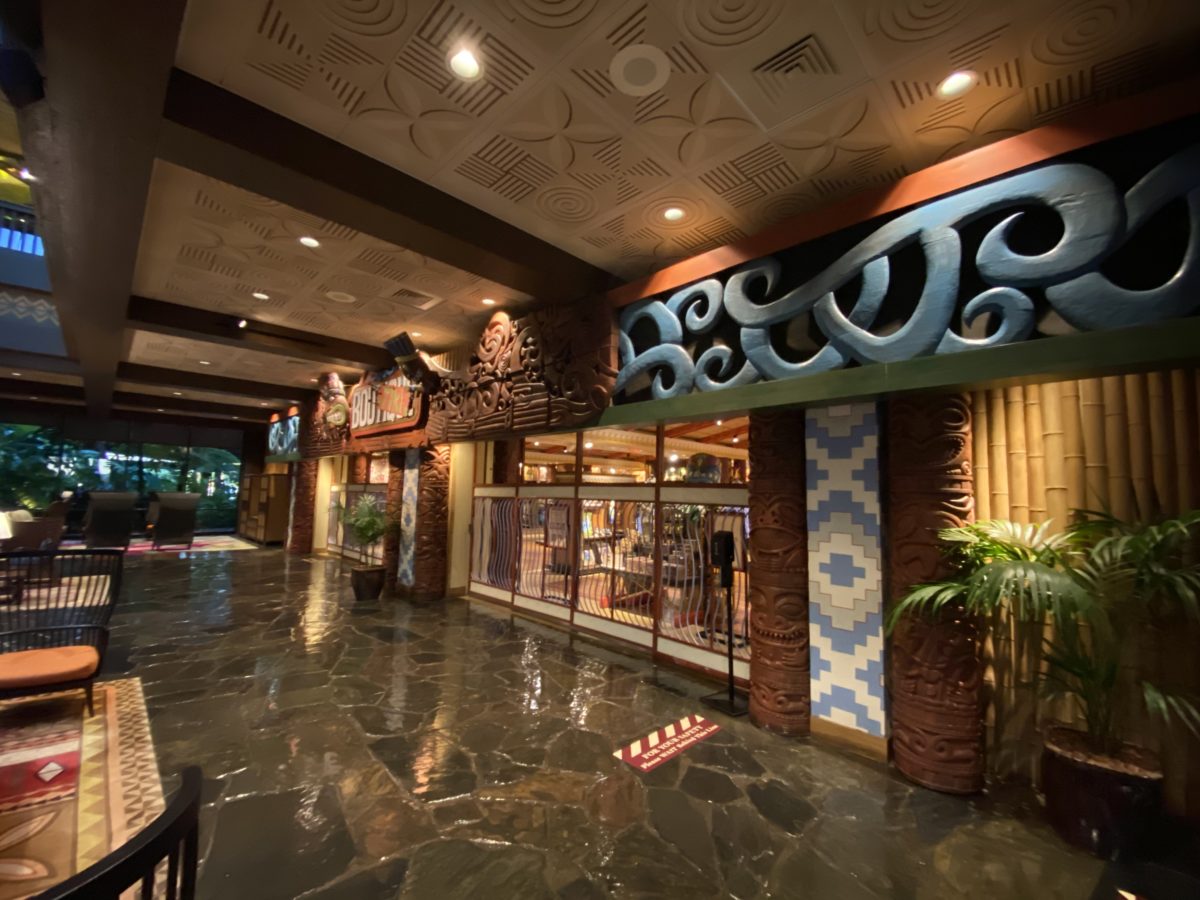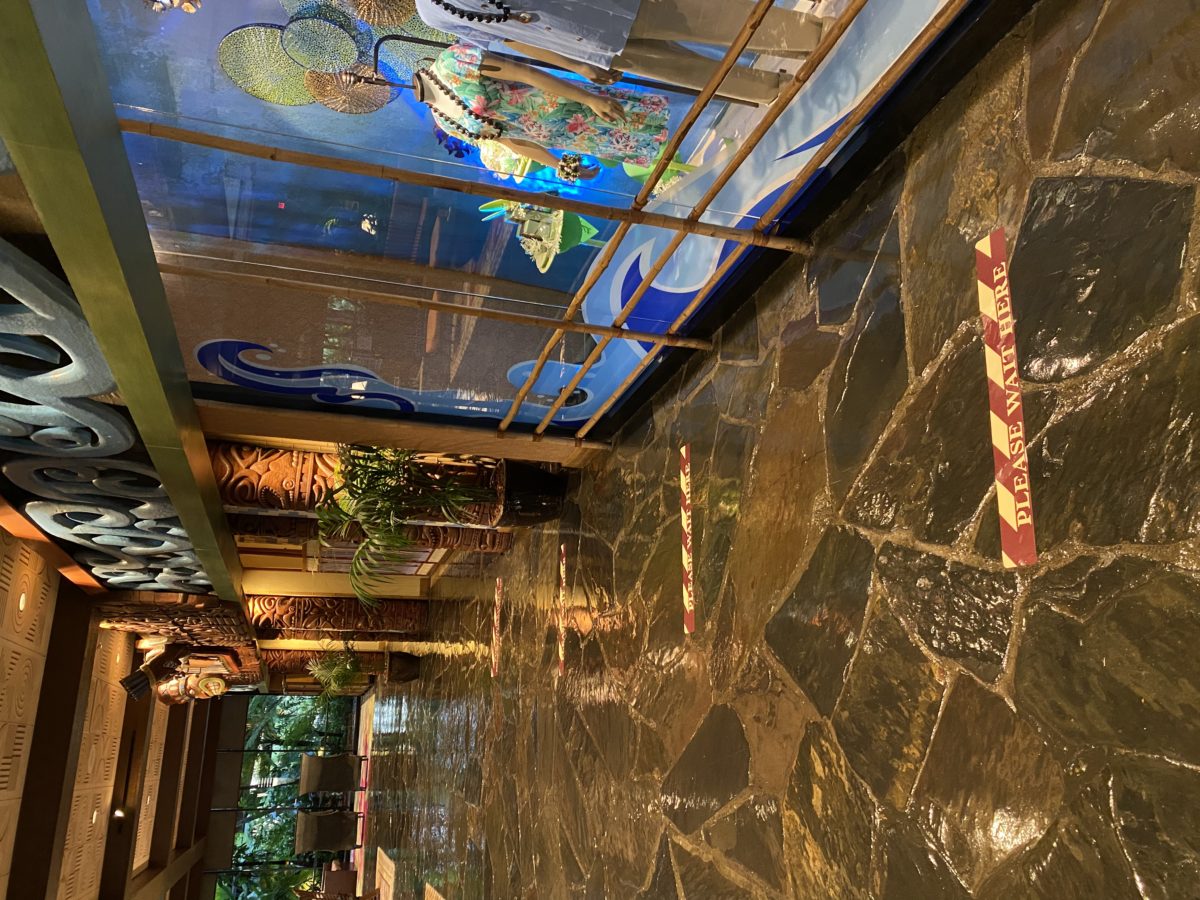 The BouTiki has social distancing markers winding out the store for guests to wait outside if and when it reaches capacity.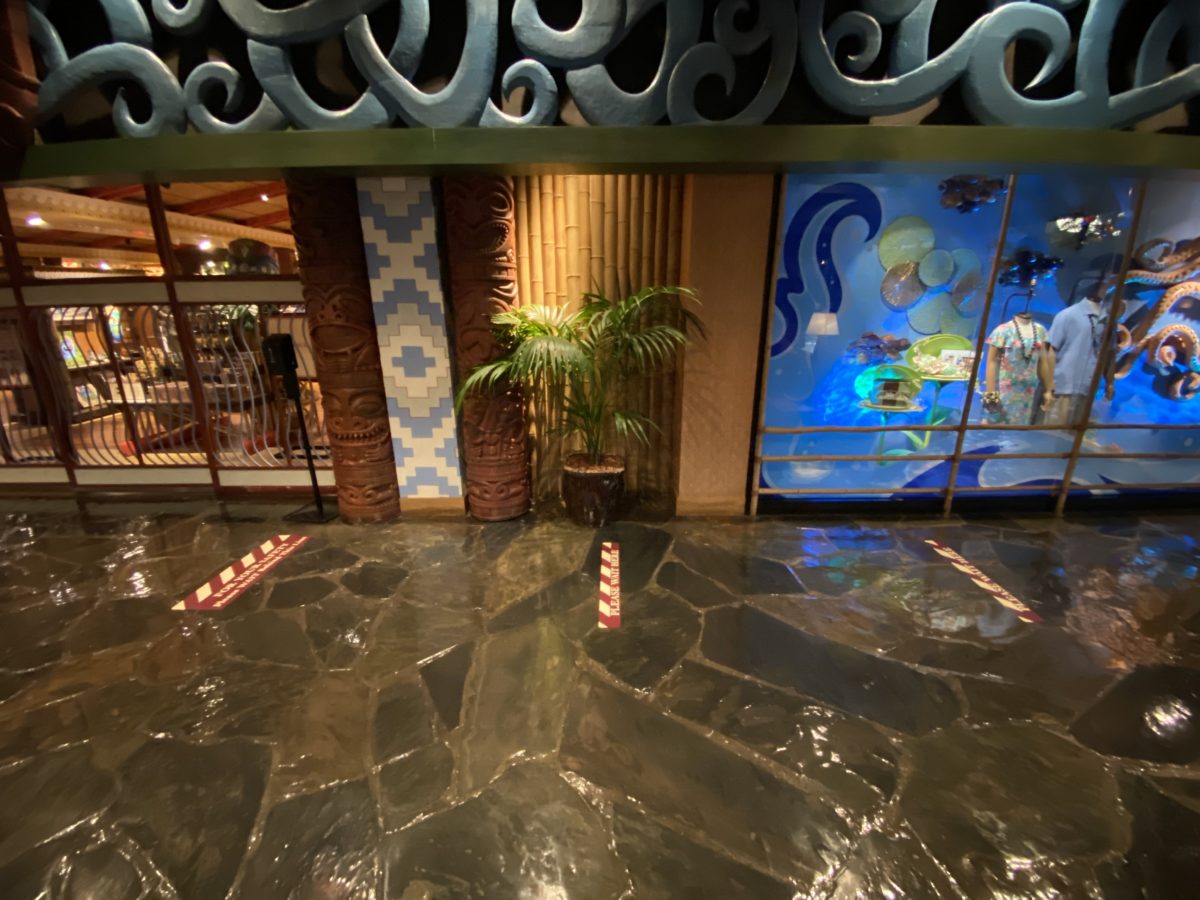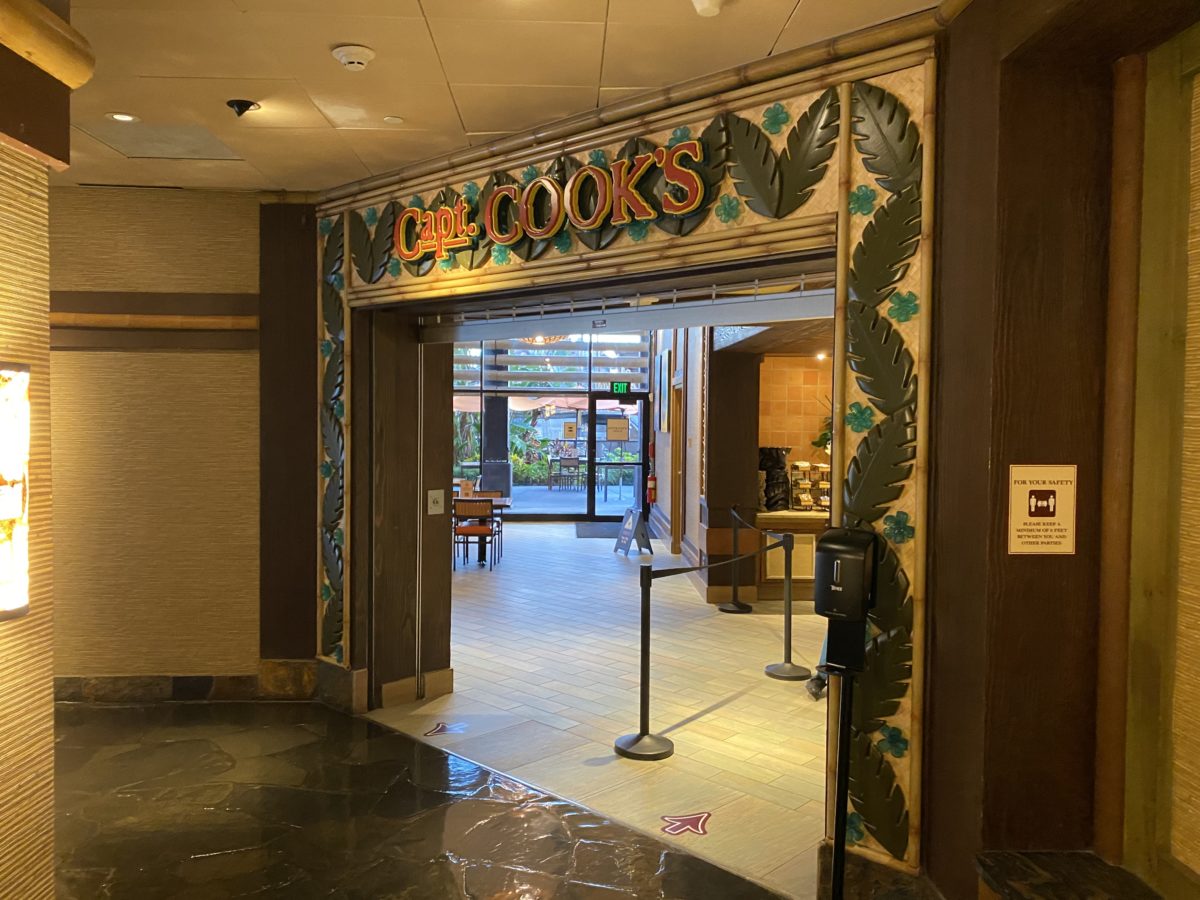 A dedicated entrance and exit has been established at Captain Cook's through the use of arrows along the ground, much like the ones we've seen around Disney Springs for the phased reopening.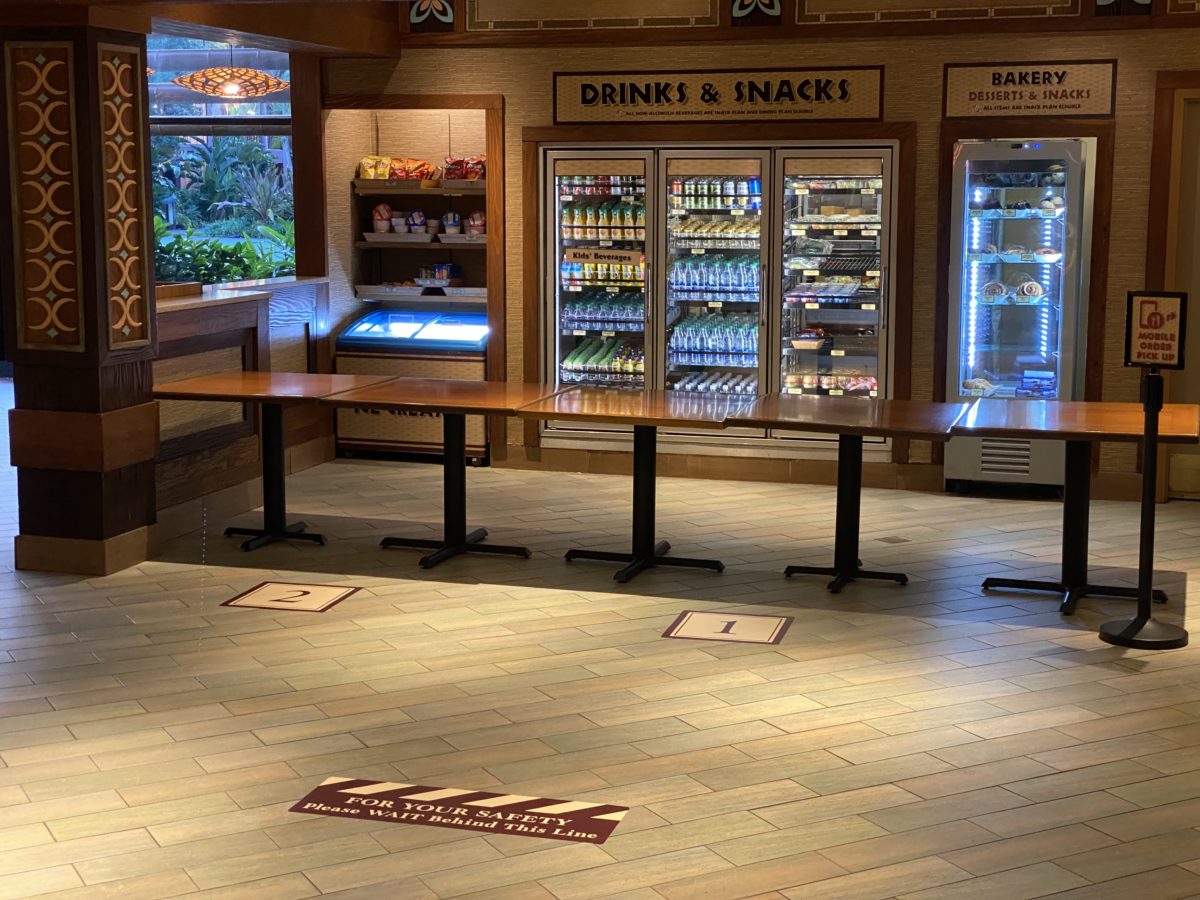 Guests are encouraged to Mobile Order at Captain Cook's, but you can order at a register still. There are two pick-up areas for mobile order. It's all very similar to what they've been doing at D-Luxe Burger, also in Disney Springs.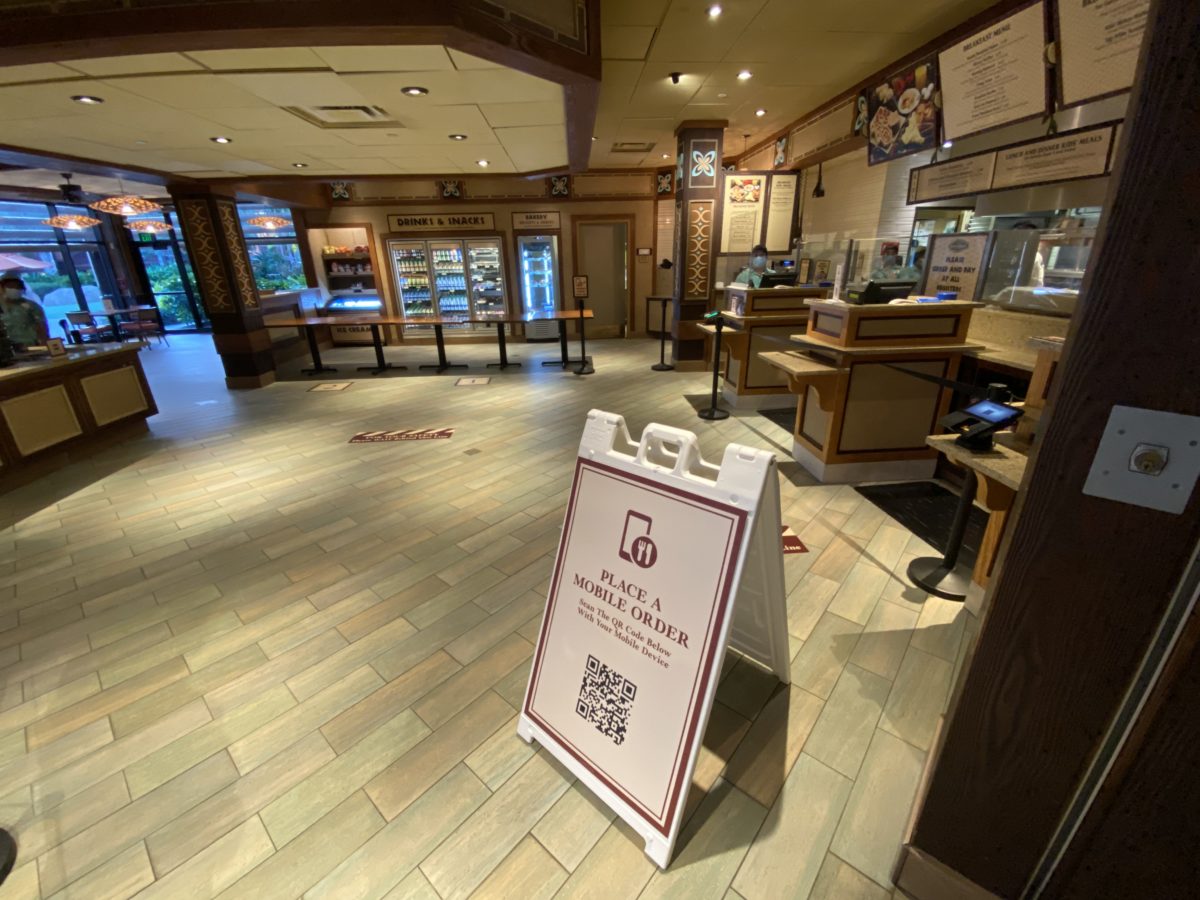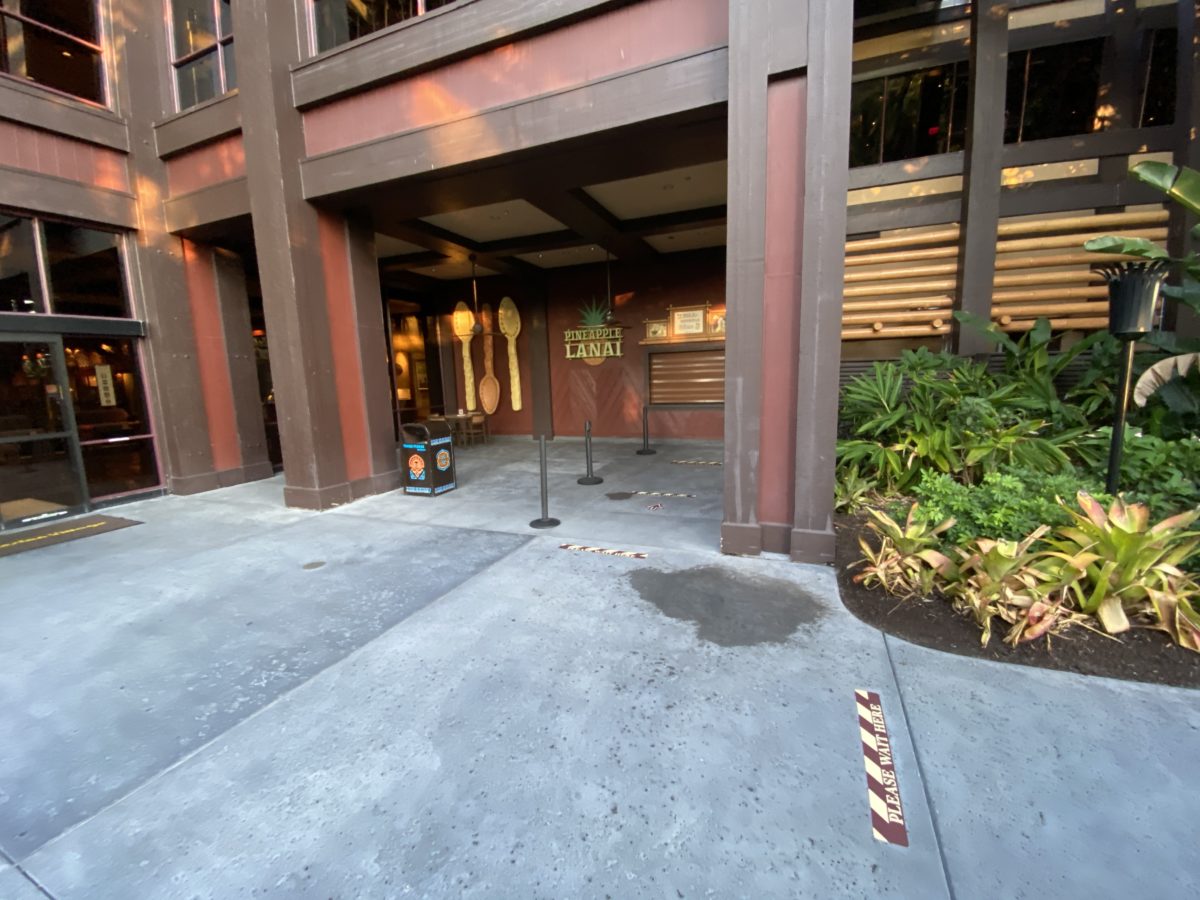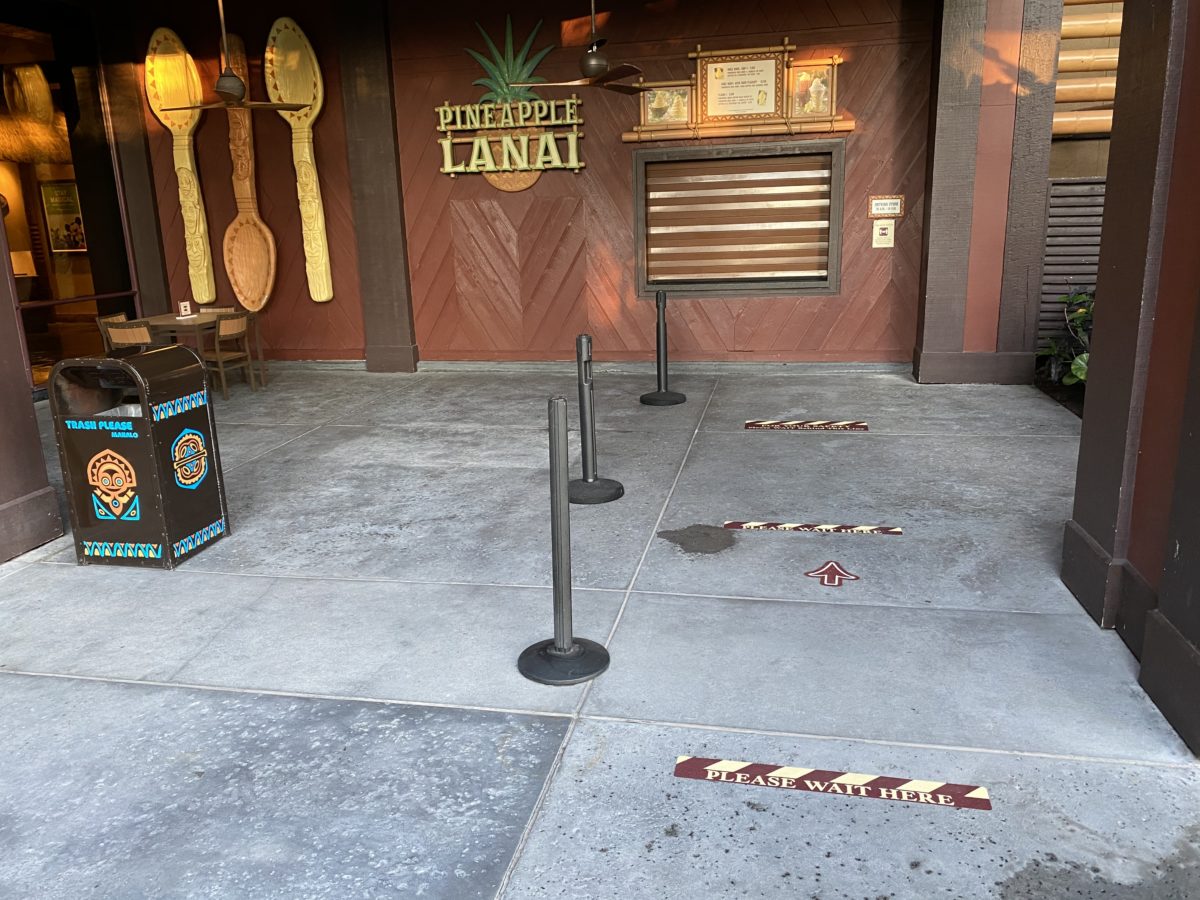 Pineapple Lanai was initially closed when we stopped by earlier this morning, but you best believe we came back for our very first Dole Whip after months of withdrawals: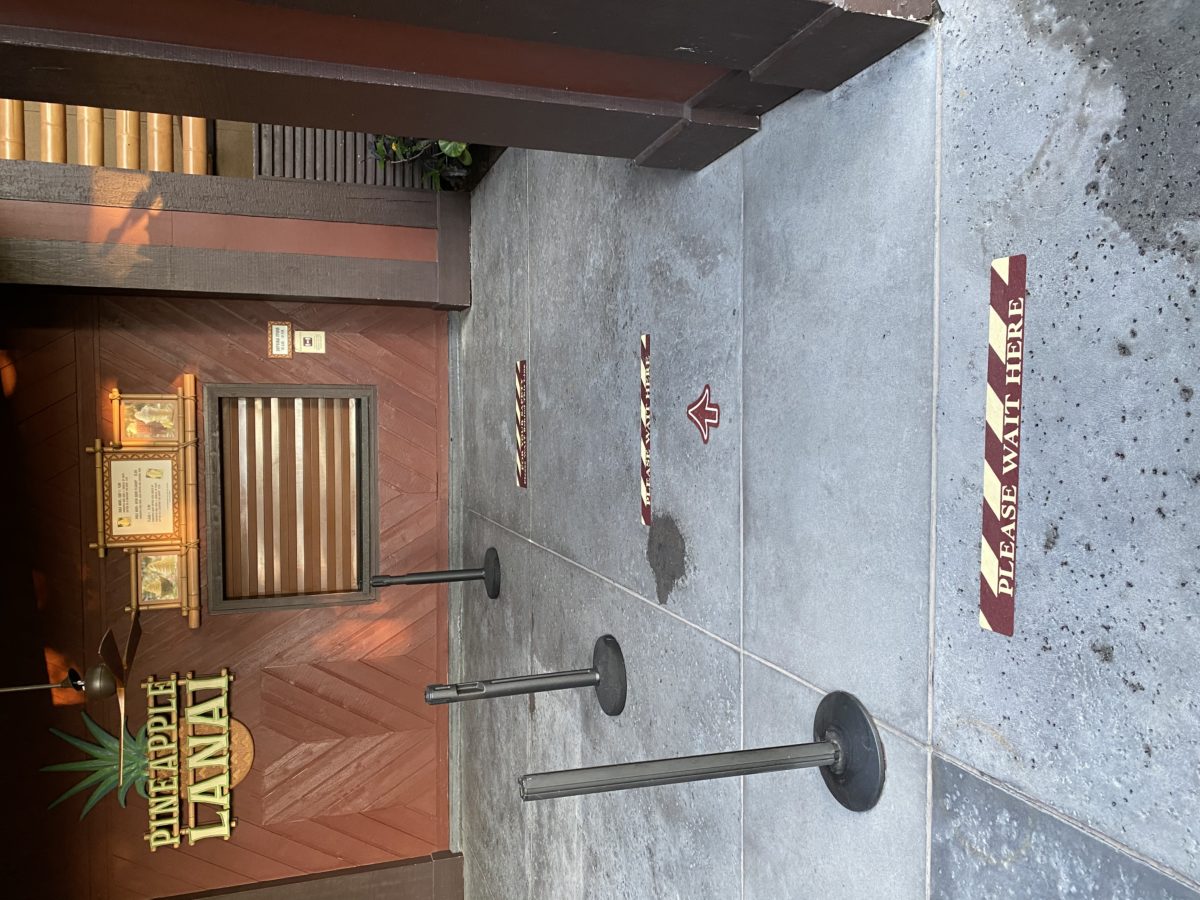 Besides social distancing markers, tables are also set apart six feet in distance: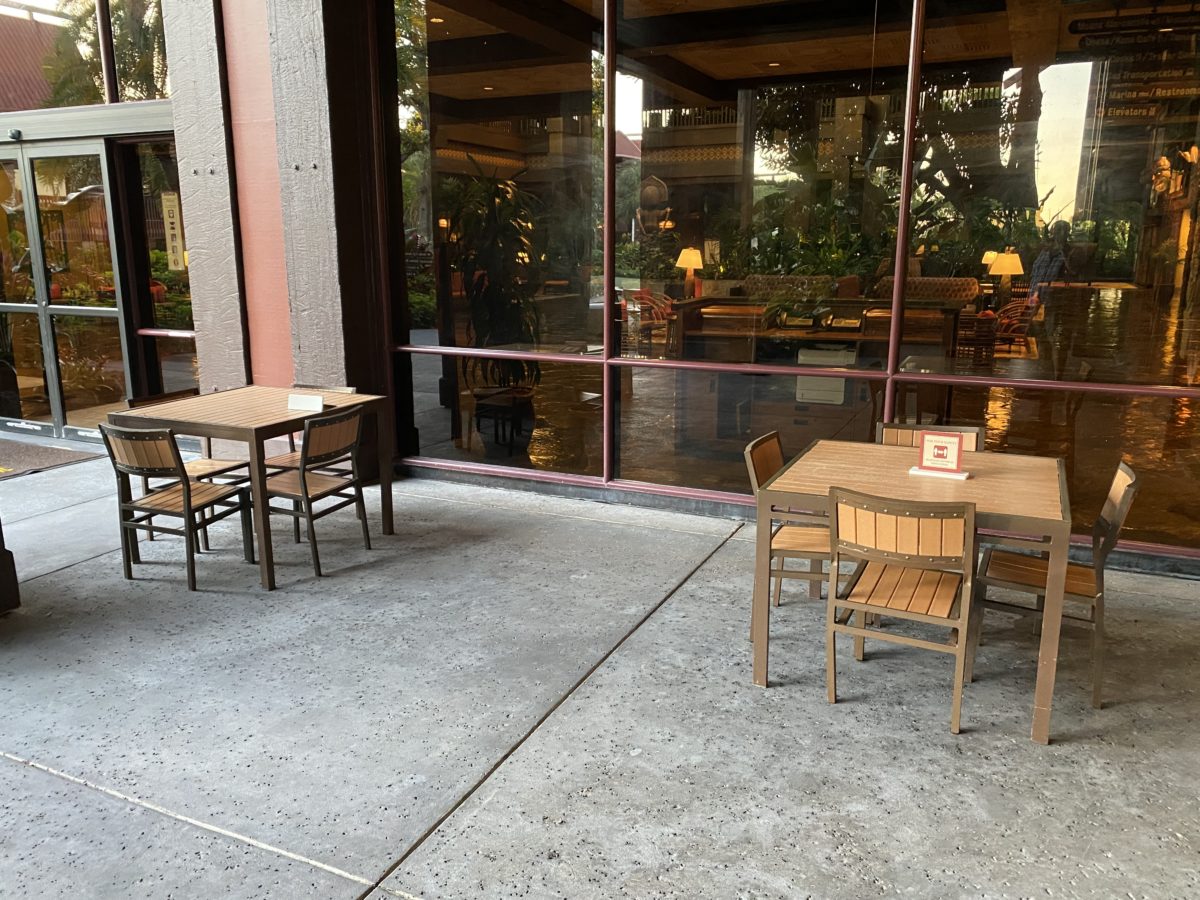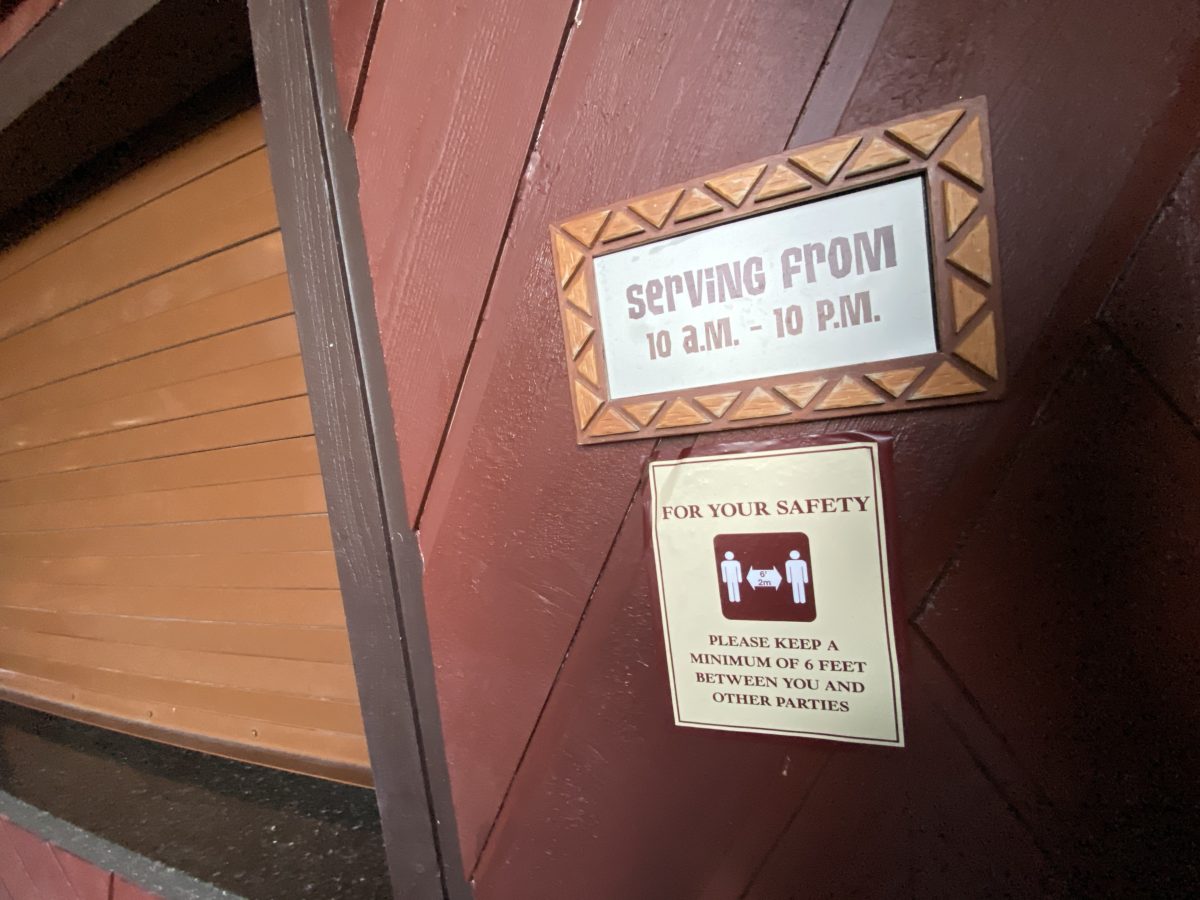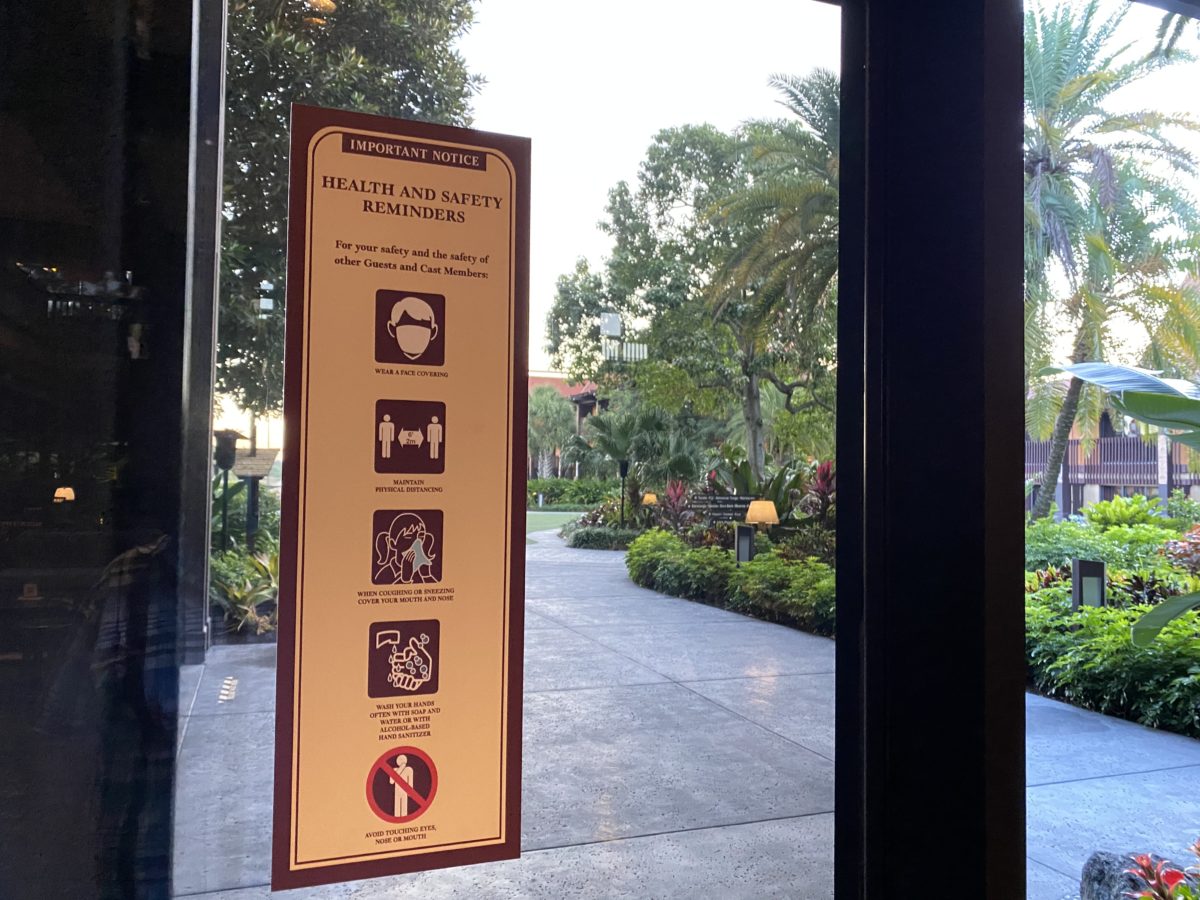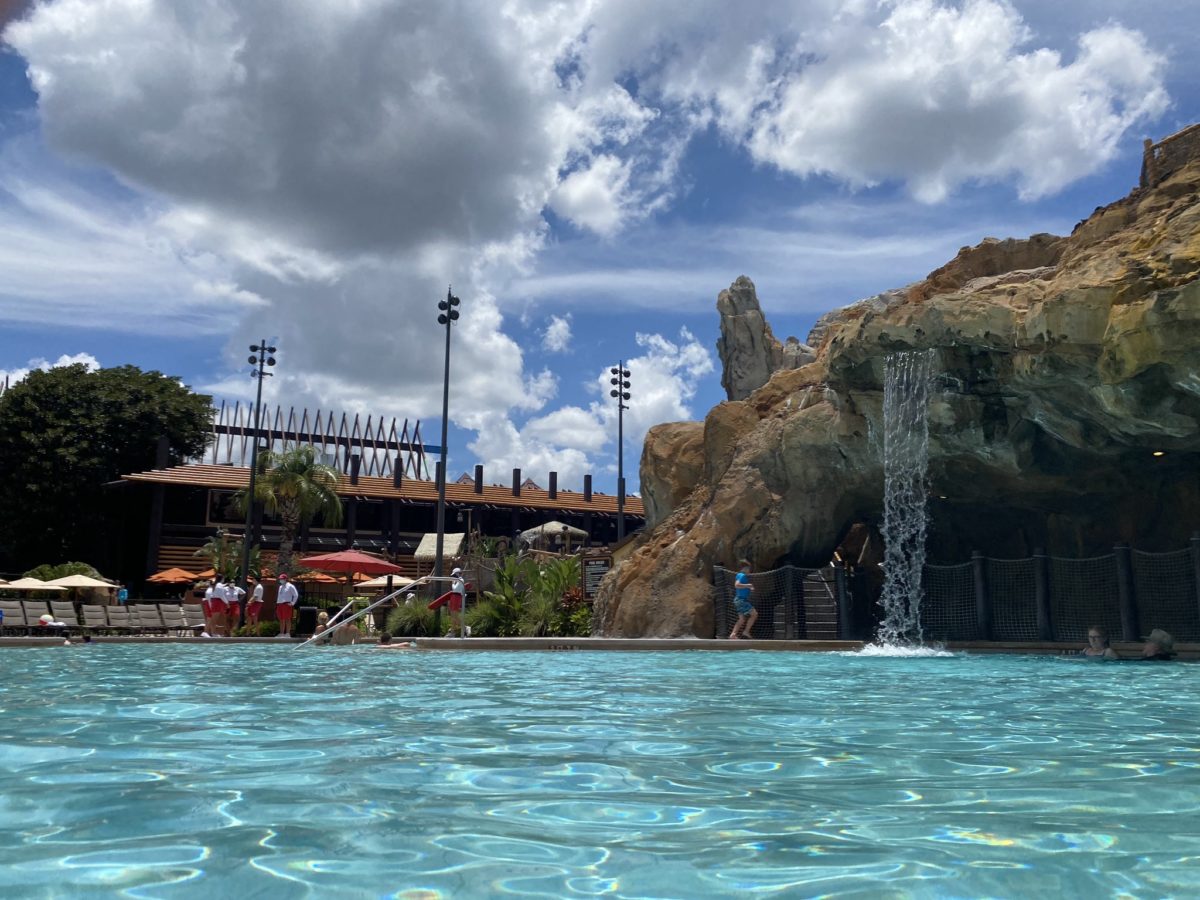 The pool was as beautiful as ever today, with no more than maybe 30 other guests in it when we went for a dip.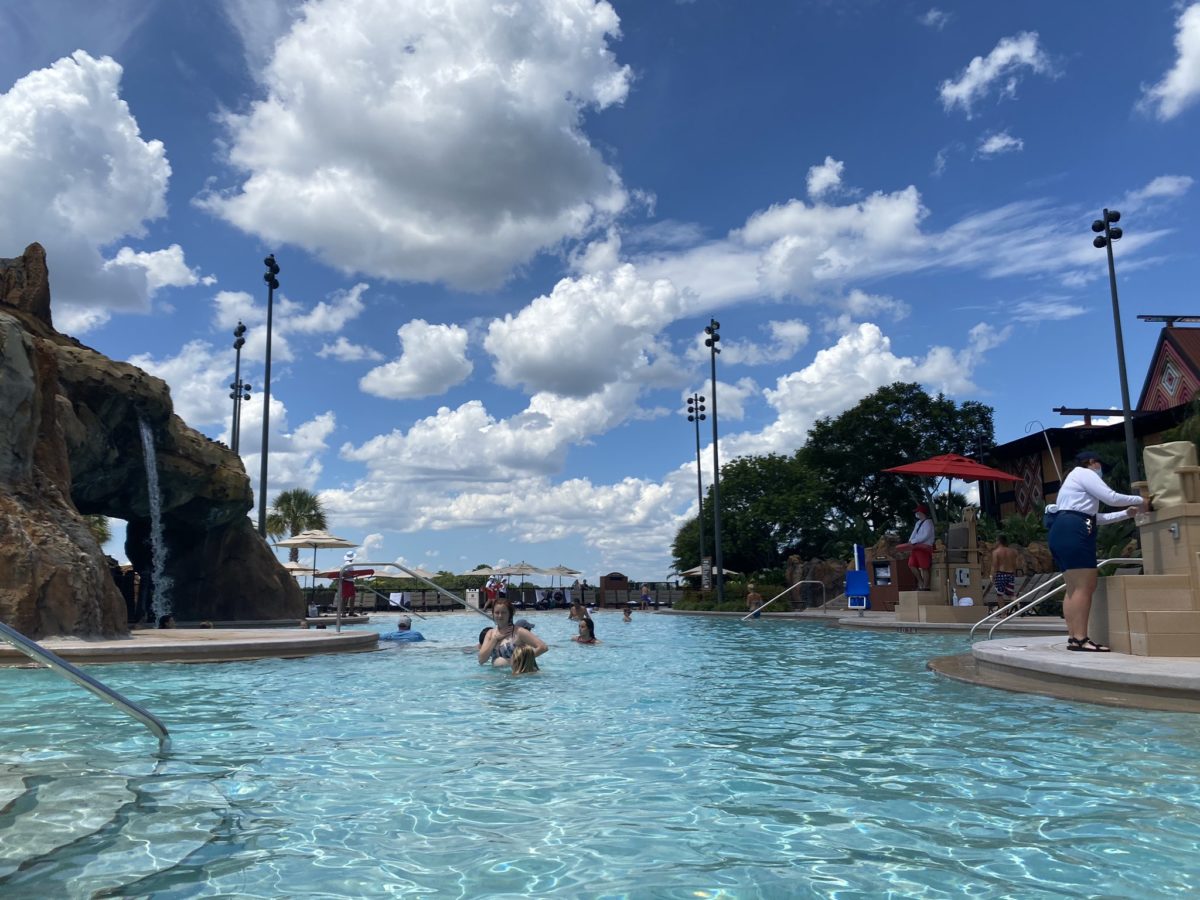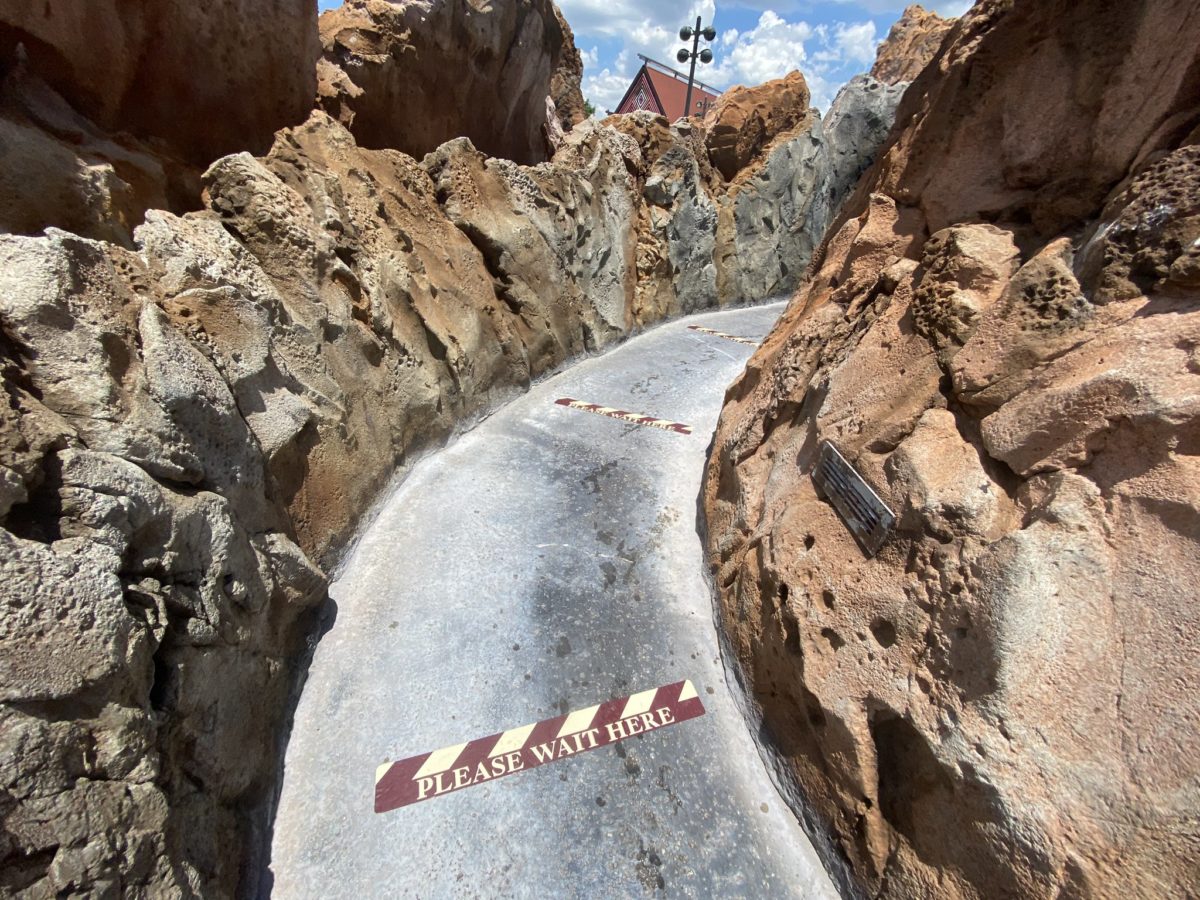 Even the pool slide has social distancing markers set up along the winding path… and of course, we had to try it out: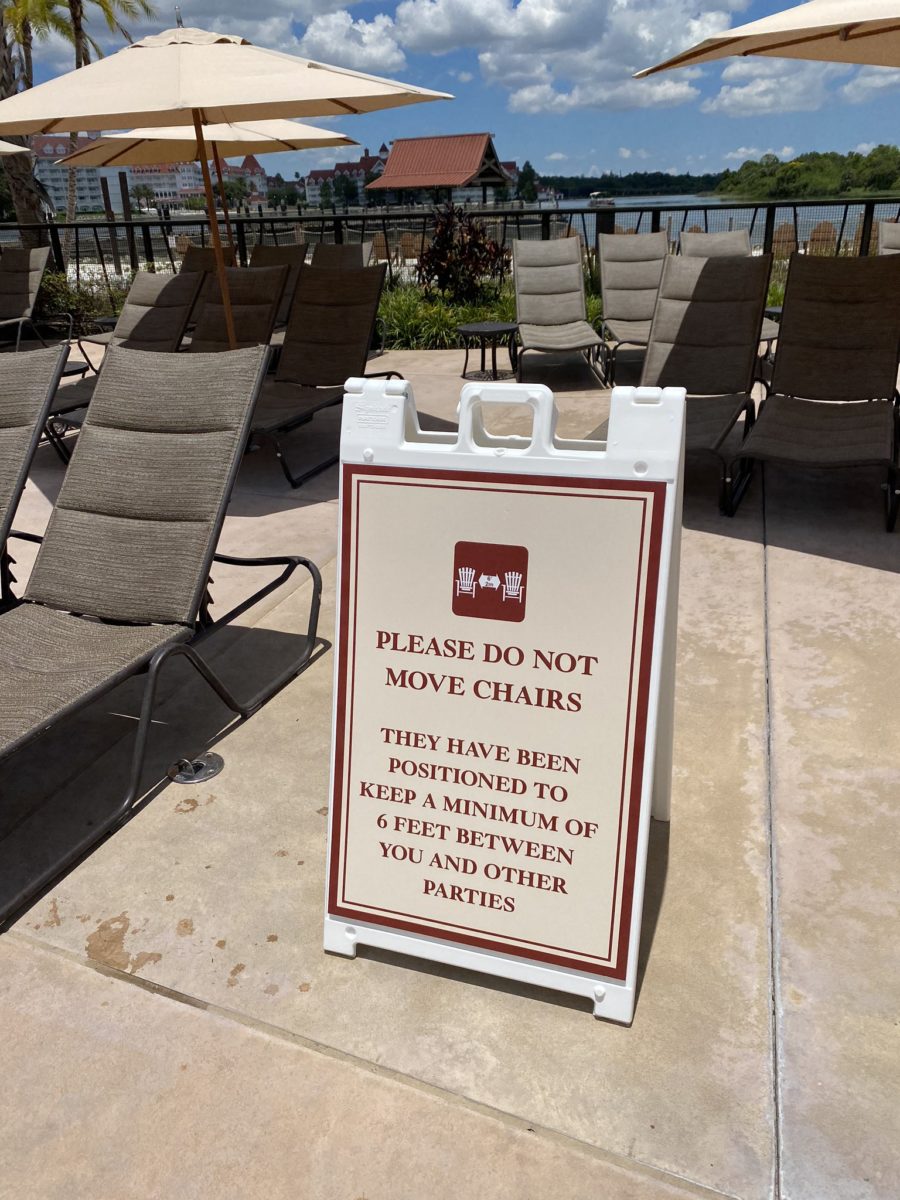 Guests are asked to not move chairs around the pool area, as they have all been set up for social distancing. Once you're finished using your lounge chairs, Cast Members are asking that guests fold them down so they know which ones have been used.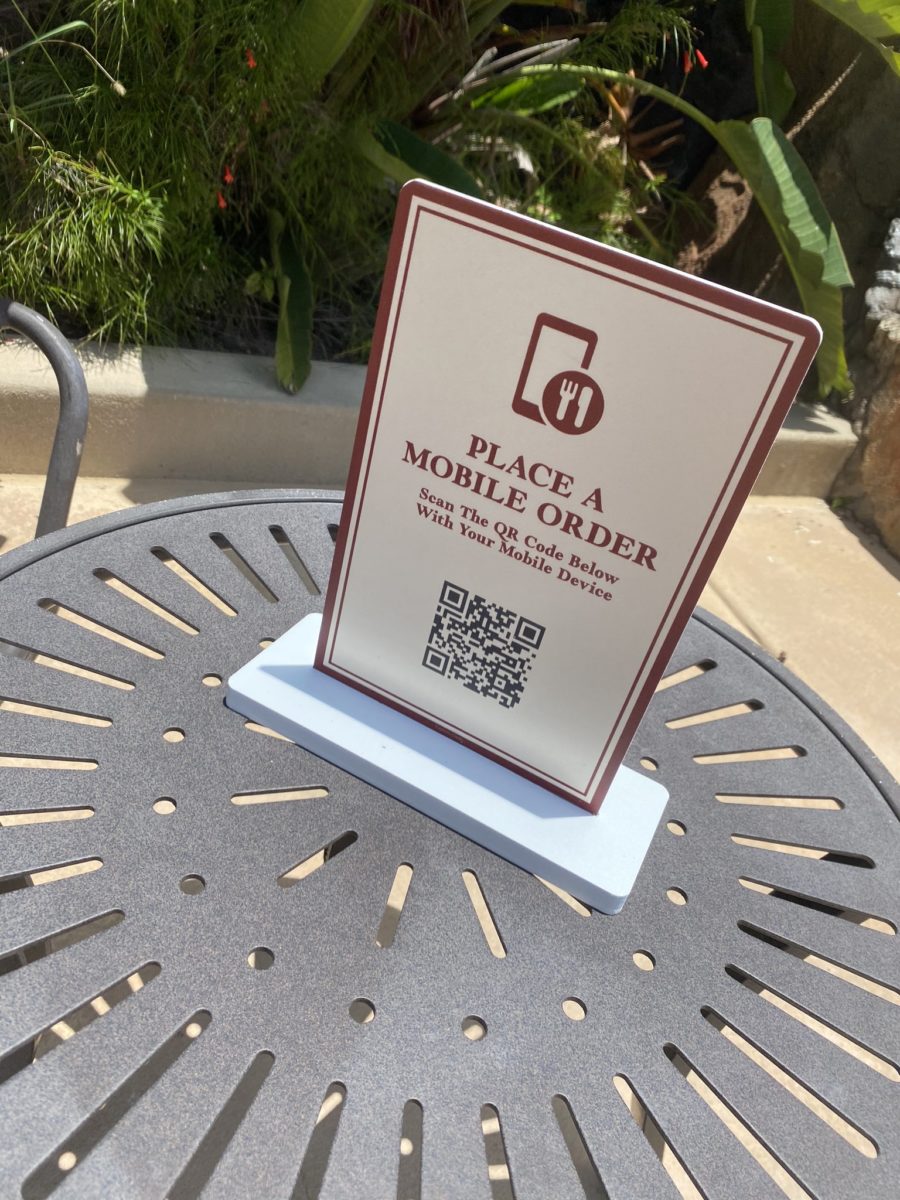 While poolside service is not available, guests can scan these QR codes to Mobile Order food or beverages and then pick them up.
As a reminder, only the DVC portion of Disney's Polynesian Village Resort is welcoming guests with existing reservations at this time. Later this summer, based on remaining availability, guests looking to buy tickets and/or hotel rooms for the remainder of 2020 will be able to do so. An official date as to when these reservations will go live has yet to be announced.
Stay tuned with us at WDWNT as we continue to visit the Walt Disney World Resort hotels as they reopen today.