We checked in at the Universal's Endless Summer Resort – Surfside Inn and Suites earlier today and before we head into the parks tomorrow, we decided to relax at the Sand Bar with a few drinks!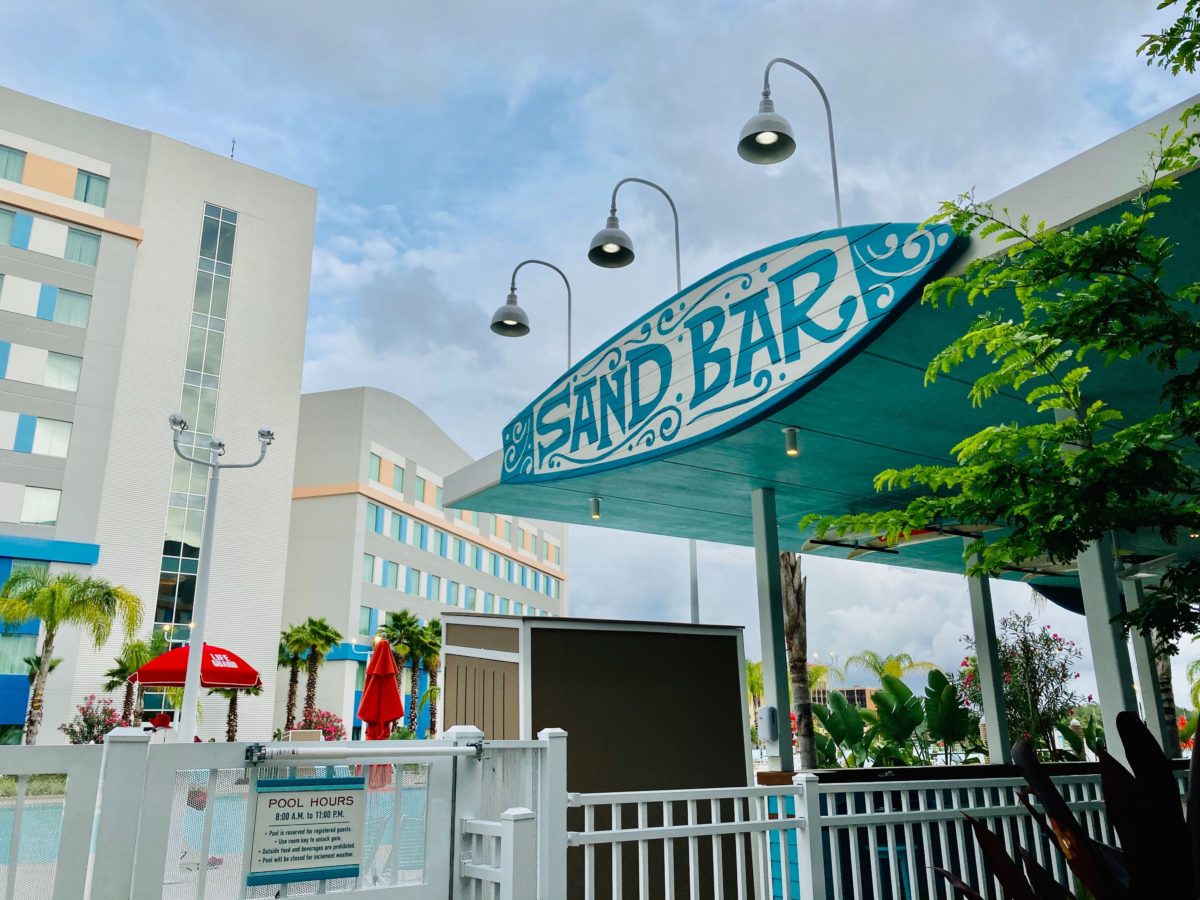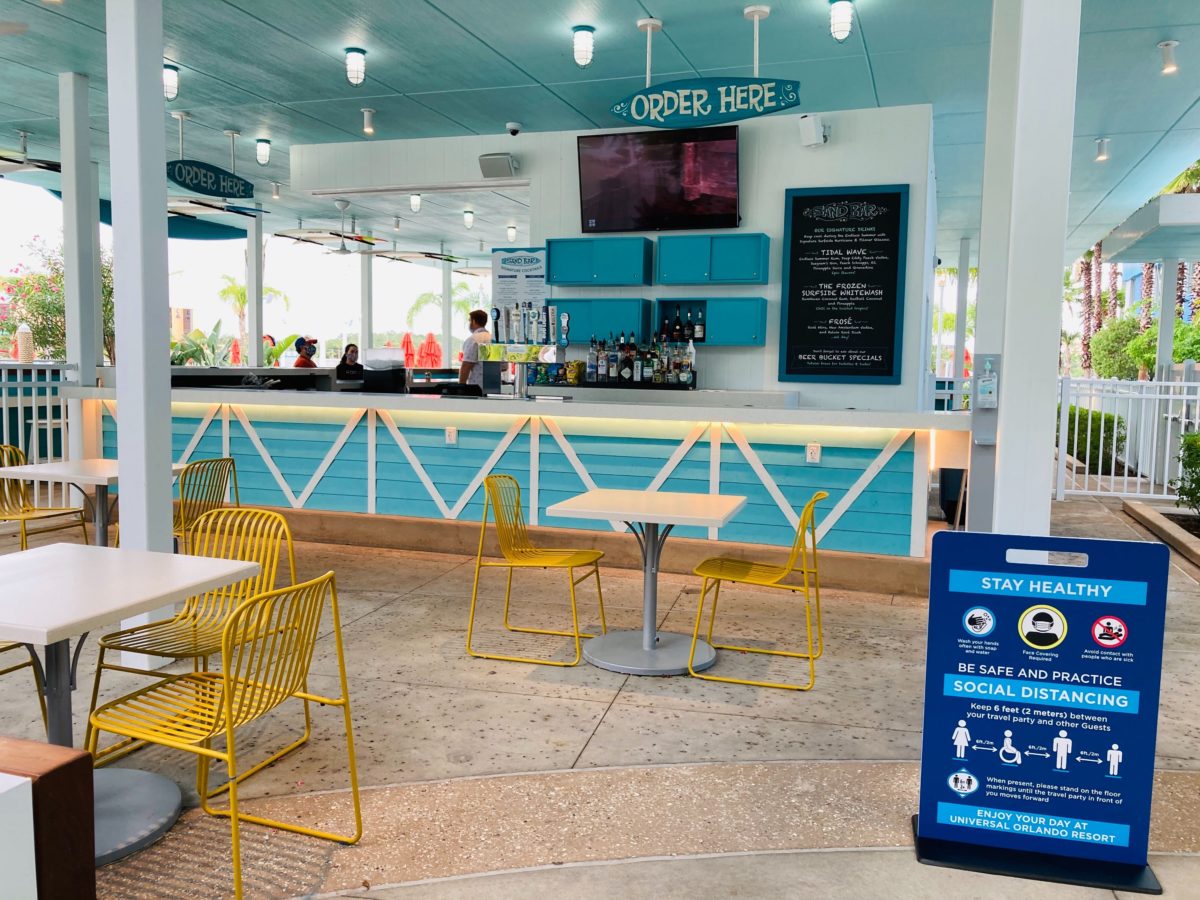 The bar is set up for guests to still enjoy their drinks while practicing social distancing measures. Signs are in place and masks must be worn when not enjoying a beverage.
What better way to unwind than with a drink and watching Harry Potter?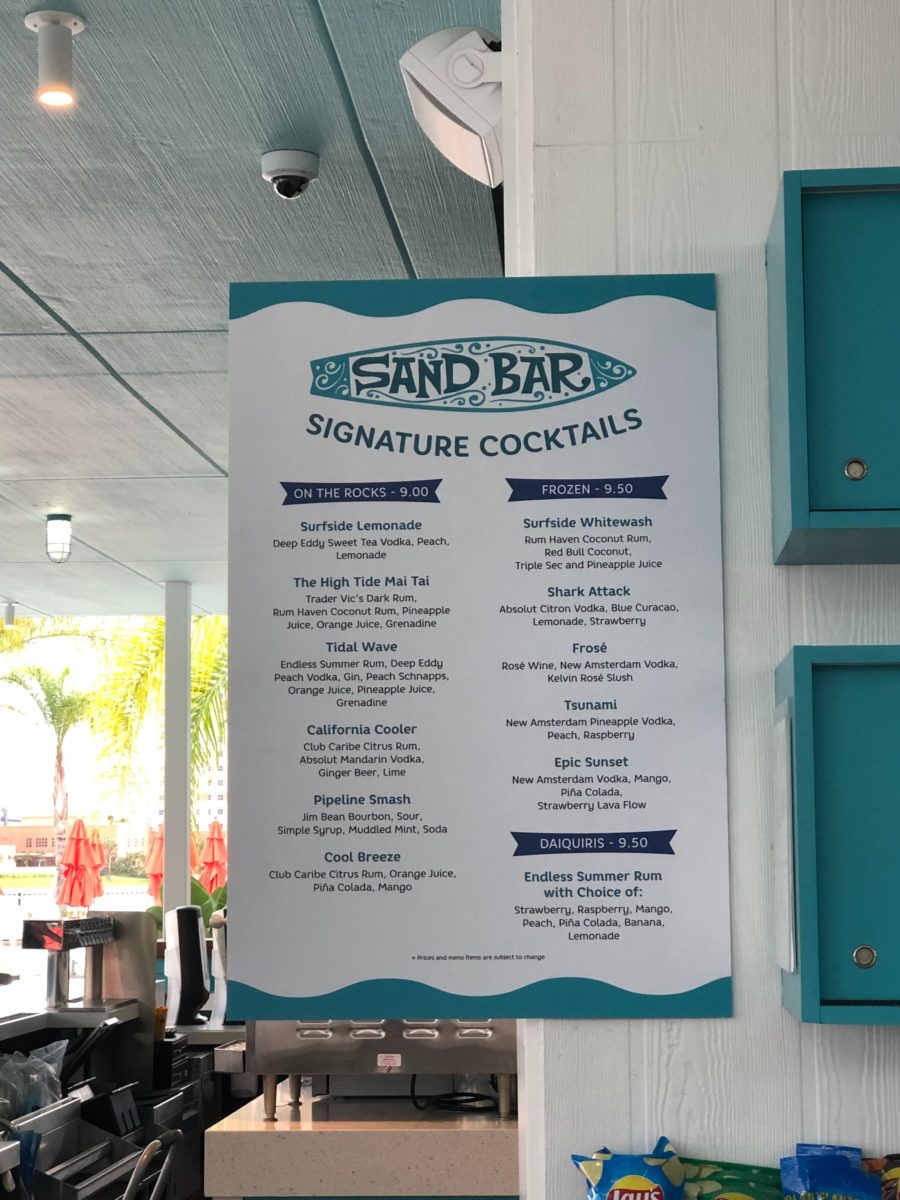 The Sand Bar features signature cocktails on the rocks, frozen or daiquiris. Non-alcoholic beverages are also available for purchase.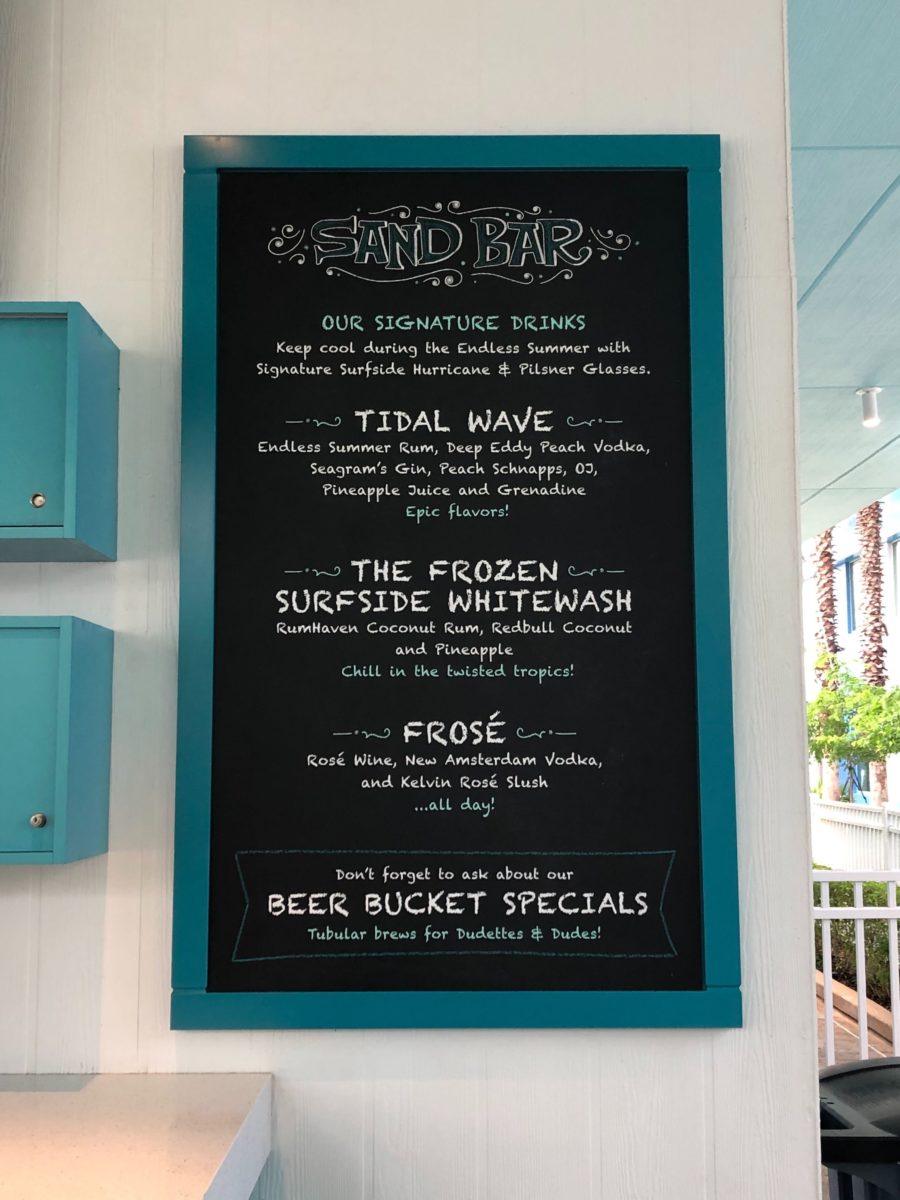 The Sand Bar's specialty drinks include the Tidal Wave, the Frozen Surfside Whitewash, and Frose.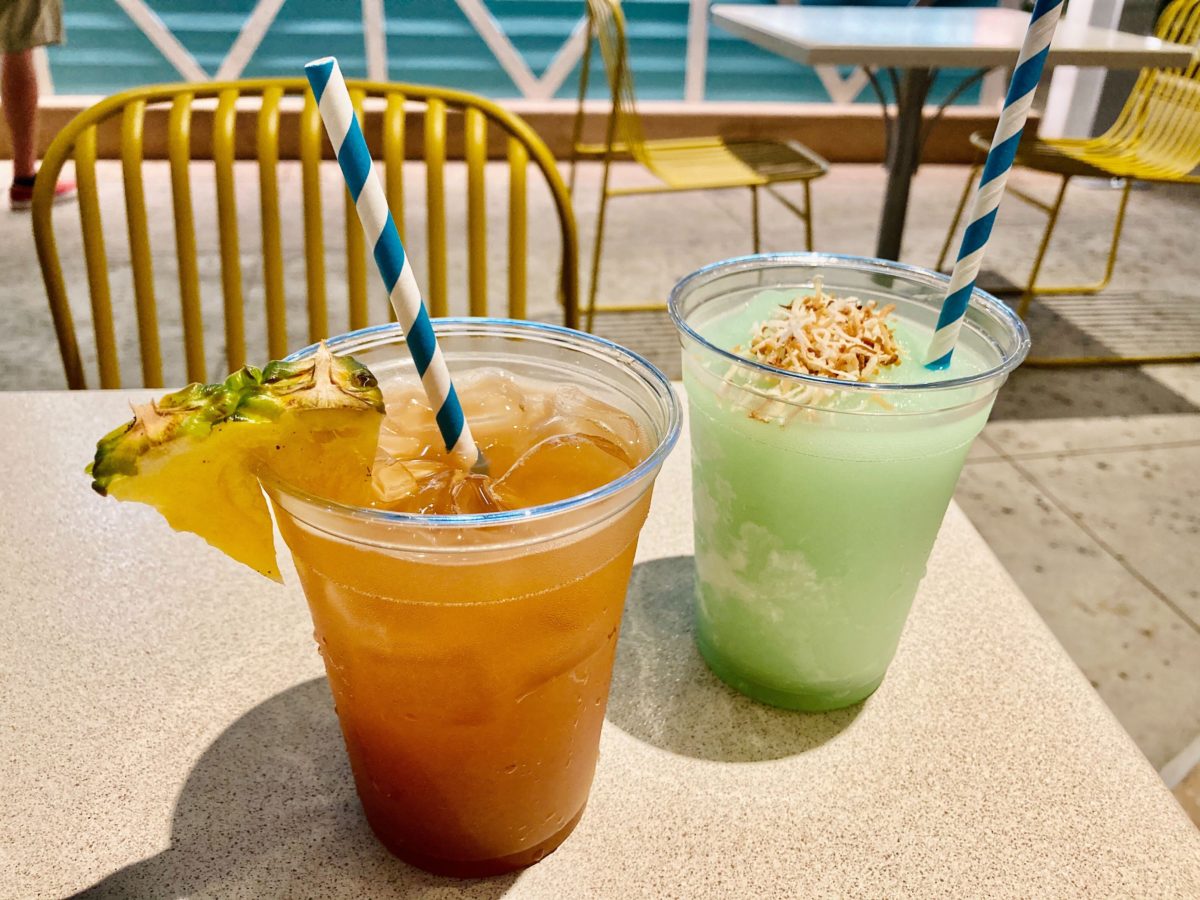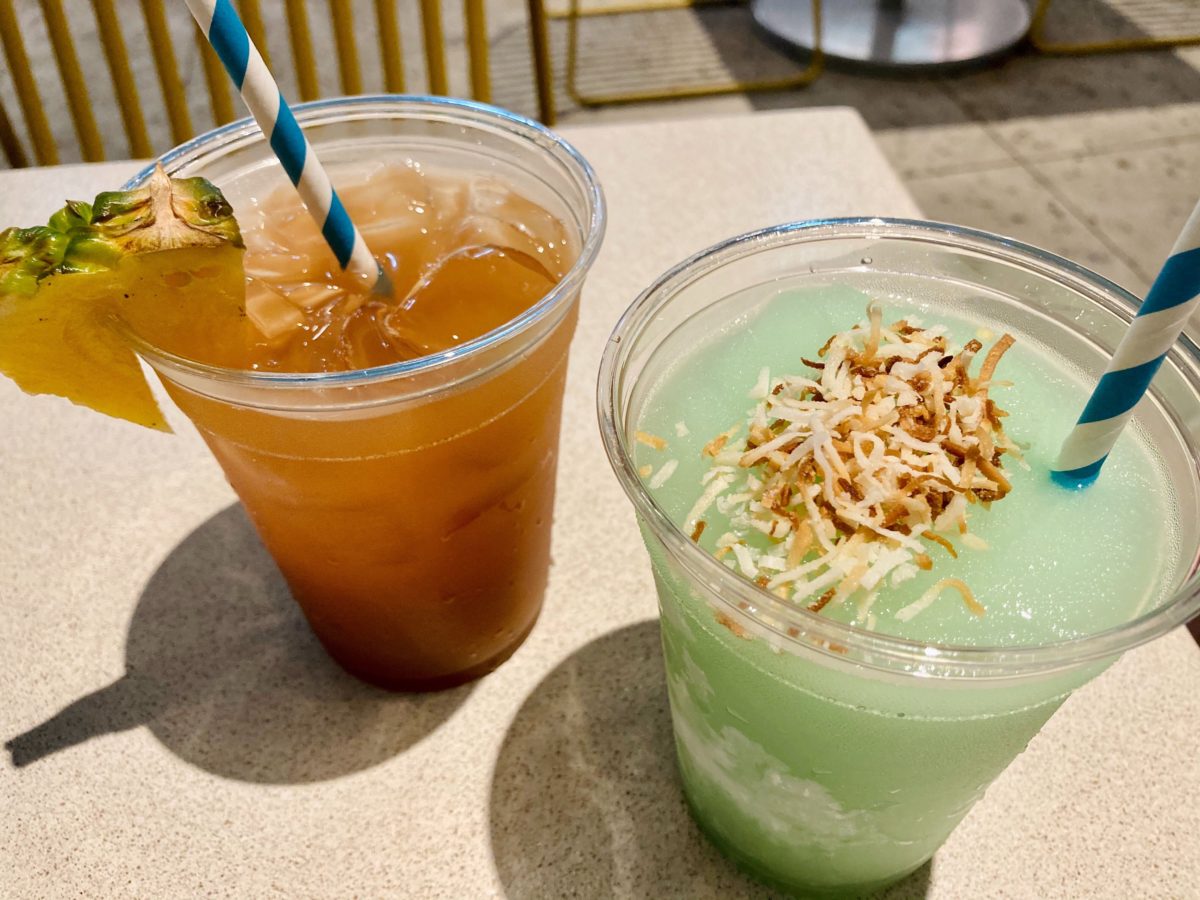 We decided to relax and try the High Tide Mai Tai and the Frozen Surfside Whitewash tonight.
The Frozen Surfside Whitewash – $9.50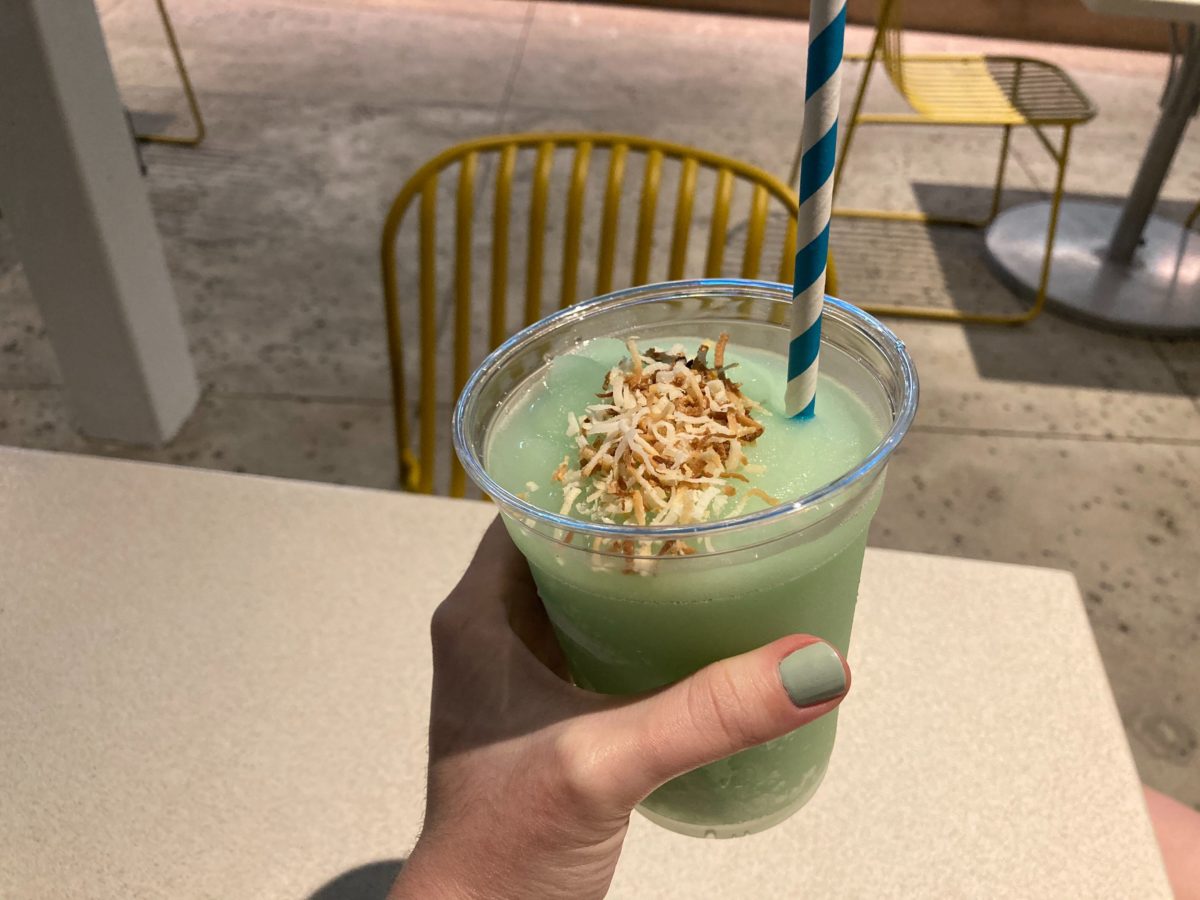 The Frozen Surfside Whitewash is a specialty beverage, described as "chilling in the twisted topics". This drink is made up of Rum Haven coconut rum, Redbull coconut and pineapple with coconut shavings on top.
For more information on booking your next trip with our official travel agent sponsor, the Vacationeer, visit wdwnt.travel.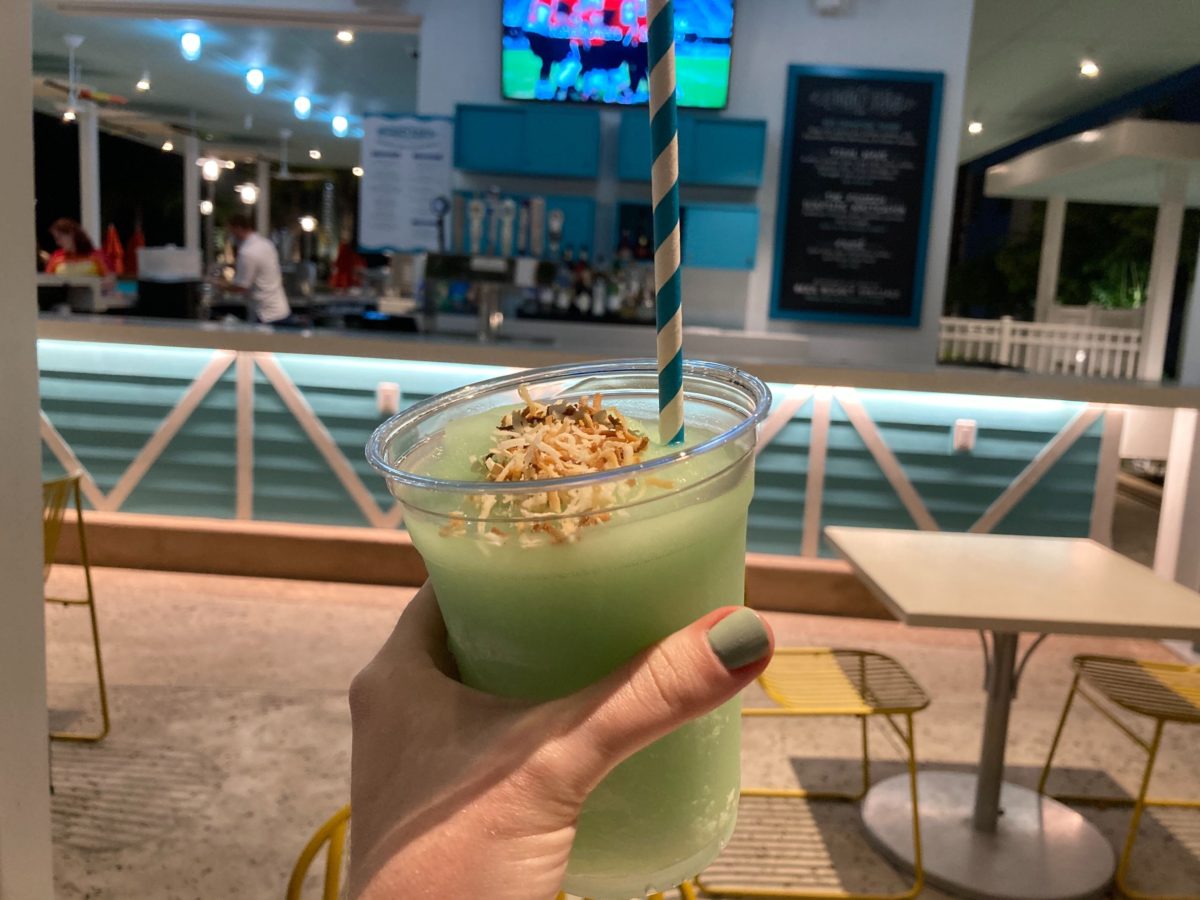 This drink is absolutely delicious! Out of the two drinks, we definitely recommend this one. The frozen mix gives the drink a bit of a Midori, muskmelon flavor, but the overall aftertaste of this is highlighted with the pineapple and coconut.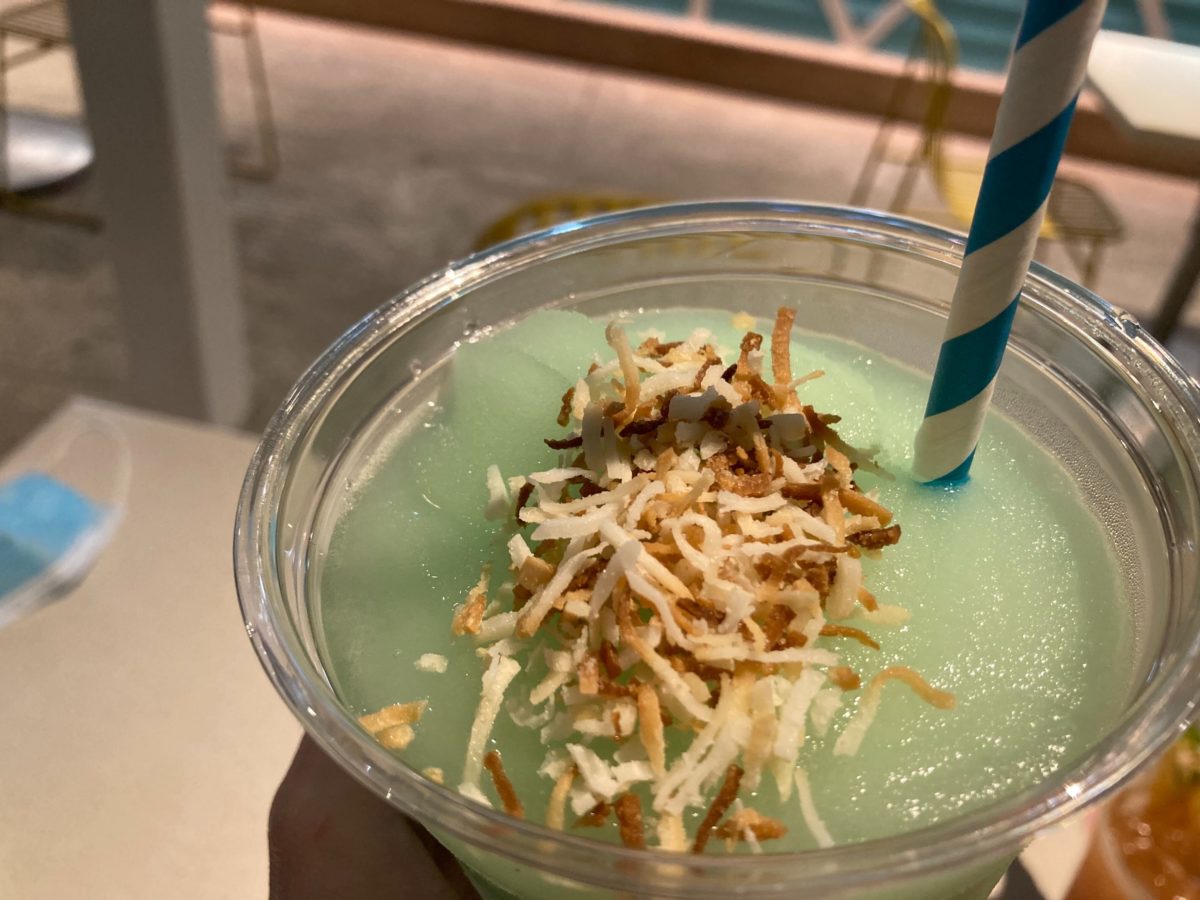 This is an extremely coconut flavored drink and the shavings on top really highlight that flavor.
The High Tide Mai Tai – $9.00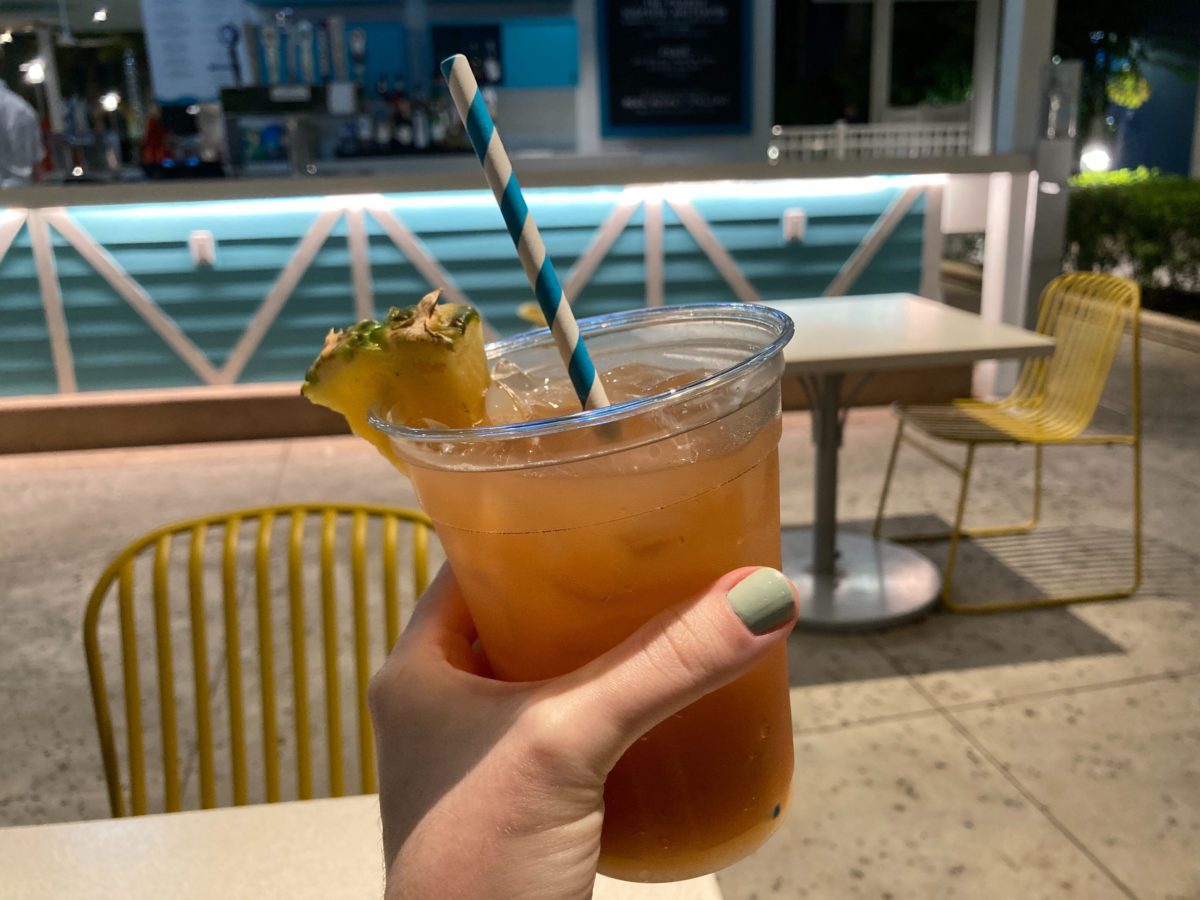 The High Tide Mai Tai is made up of Trader Vic's Dark Rum, Rum Haven coconut rum, pineapple juice, orange juice and grenadine and topped off with a slice of pineapple.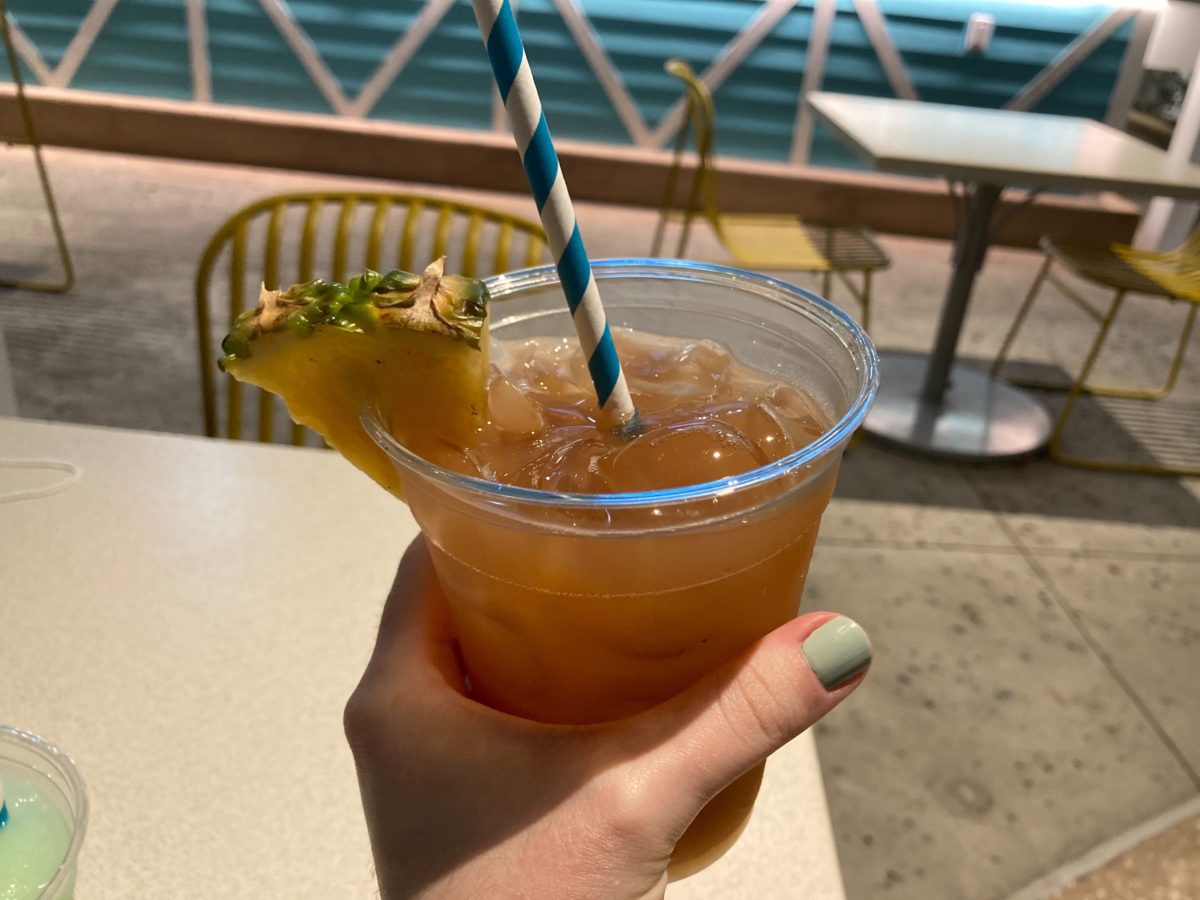 For a Mai Tai, this one is really plain, especially after trying the Frozen Surfside Whitewash first. It was definitely fruity, but not overly strong like the coconut flavors in the Surfside Whitewash.
With the Mai Tai having similar flavors to the Surfside Whitewash, we much preferred that coconut rum concoction compared to this one. The pineapple garnish is a nice addition though.
If you're looking for a cool drink to unwind with and put yourself in paradise, we definitely recommend opting for the Frozen Surfside Whitewash!
Continue to follow us for more Universal Orlando reviews, or follow us over at our new website, Universal Parks News Today for all of your Universal news!