A new rumor is circulating around that the DVC resort Reflections – A Disney Lakeside Lodge, may actually have been quietly canceled.
This rumor started on a WDWMagic forum, where it was noted that grass seed was found on the site where the resort was planned to be. Typically, this is a step that would occur at the end of construction, not right in the middle.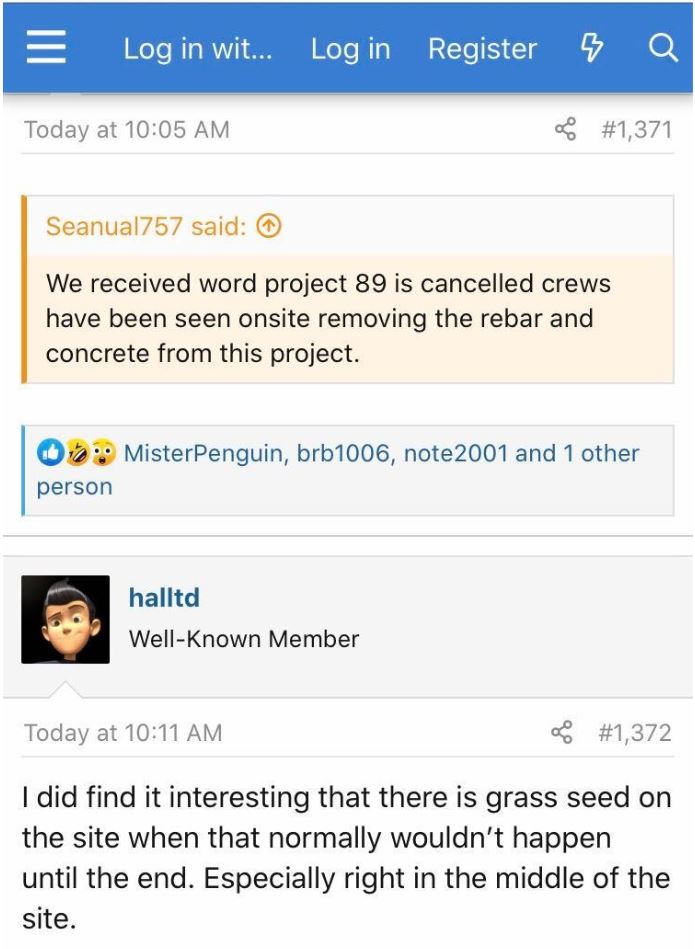 In the screenshot above, in the yellow box, you'll find it was also noted that crews (that were canceled) have been seen removing rebar and concrete from the project.
It's been known that DVC already has a lot of unsold inventory and many owners are now foreclosing due to the economy and COVID-19, so it could make sense that Disney wouldn't want to open another DVC property.
This could also be tied to the $900 million decrease in capital expenditures from canceled and postponed projects we heard about in the Walt Disney Company Q2 earnings call.
Of course, all of this is unconfirmed, especially since we've seen construction on the Reflections – A Disney Lakeside Lodge site during the COVID-19 closure back in April.
Please continue to follow along with us at WDWNT as we update the story.