Although the Tokyo Disney Resort is finally returning to business on July 1st, there's a few caveats. Namely, some offerings will remain closed at the parks until further notice. Let's take a look at the list released today by the Oriental Land Company. Some of our favorites, tragically, seem to be remaining closed.
Please note that FastPass and Single Rider will be suspended until further notice. Also, Disney Characters will greet Guests from socially distanced locations, similar to in Shanghai.
Tokyo Disneyland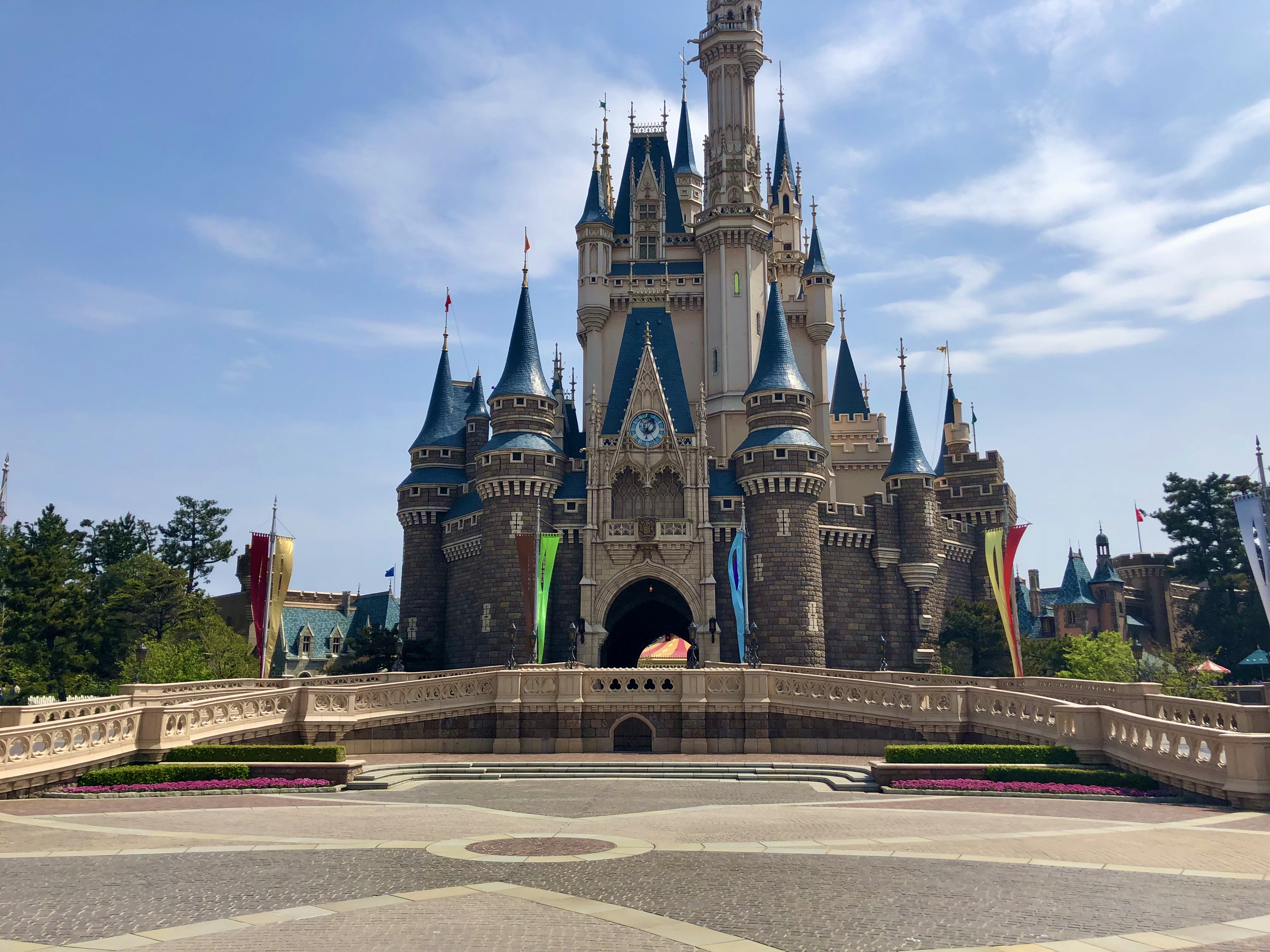 Attractions
Penny Arcade
Swiss Family Treehouse
Tom Sawyer Island Rafts
Cinderella's Fairy Tale Hall
Goofy's Paint 'n' Play House
Chip 'n Dale's Treehouse
Toon Park
Donald's Boat
All entertainment offerings, shows, and parades
All character greetings
Restaurants
Ice Cream Cones
Great American Waffle Company
Sweetheart Cafe
Café Orléans
Crystal Palace Restaurant
The Gazebo
The Skipper's Galley
Squeezer's Tropical Juice Bar
Parkside Wagon
Fresh Fruit Oasis
Boiler Room Bites
Royal Street Veranda
Cowboy Cookhouse
Camp Woodchuck Kitchen
The Diamond Horseshoe
Pecos Bill Cafe
Rackety's Raccoon Saloon
Cleo's
Troubadour Tavern
Village Pastry
Magical Market
Dinghy Drinks
Toontone Treats
Pop-A-Lot Popcorn
Mickey's Trailer
Soft Landing
Carriage House Refreshments
Shops
Silhouette Studio
Bibbidi BobbidiBoutique
Magic Shop
Jungle Carnival
Pirate Treasure
La Petite Parfumerie
Westernland Picture Parlour
General Store
Happy Camper Supplies
Splashdown Photos
Hoot & Holler Hideout
The Glass Slipper
Harmony Faire
Pleasure Island Candies
Treasure Comet
Tokyo DisneySea
Attractions
Fortress Explorations
Ariel's Playground
20,000 Leagues Under the Sea
All entertainment offerings and shows
All character greetings
Restaurants
Gondolier Snacks
Magellan's Lounge
Mamma Biscotti's Bakery
Refrescos
Cape Cod Confections
The Teddy Roosevelt Lounge
Delancey Catering
New York Deli
Barnacle Bill's
High Tide Treats
Hudson River Harvest
Papadakis Fresh Fruit
Liberty Landing Diner
Seaside Snacks
Breezeway Bites
Bayside Takeout
Expedition Eats
Tropic Al's
Miguel's El Dorado Cantina
Lost River Cookhouse
Open Sesame
Sultan's Oasis
Nautilus Galley
Refreshment Station
Shops
Rimembranze
Steamboat Mickey's
Slinky Dog's Gift Trolley
Tower of Terror Memorabilia (Attraction photo service will not be available)
Discovery Gifts
Expedition Photo Archives (Attraction photo service will not be available)
Abu's Bazaar
Grotto Photos & Gifts
The Sleepy Whale Shoppe (The shop will be open but sales of silhouette and caricature portraits will be suspended.)
Nautilus Gifts
Parkway Gifts North
Parkway Gifts South
It seems that a pretty significant portion of both parks (particularly Tokyo Disneyland) will be down until further notice. We can only hope that operations are slowly able to return to normal at the parks. But until then, we have to do our best to stay safe while visiting.
Are you considering or planning a visit to Tokyo Disney Resort? Visit TDRPlans for every detail (and more) that you'll need to make your trip the best it can be! Did I mention it's 100% free?