Disneyland Paris Annual Passholders, get ready to return to the magic! Annual Passholder registration is now open for reopening previews taking place on July 13 and 14.
You can access Annual Passholder preview registration by clicking on this link: https://register.disneylandparis.com/en-gb/entry-reservation/
Similar to registration for Walt Disney World passholder previews, you will be made to wait in a virtual queue until registration fully loads: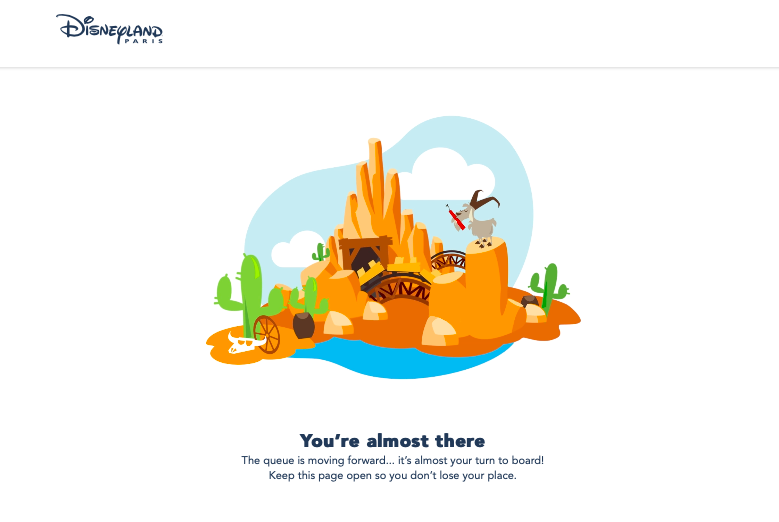 Disneyland Paris will have its grand reopening on July 15. For full details on the reopening, click here.