Today's the day! Since March 16th, the Downtown Disney District at the Disneyland Resort has been closed to the public. This morning, we made our way over to sunny Anaheim to wait in line outside the entrance for the 10:00 am opening. Follow along with our newest photo report to see how the first day of operations went.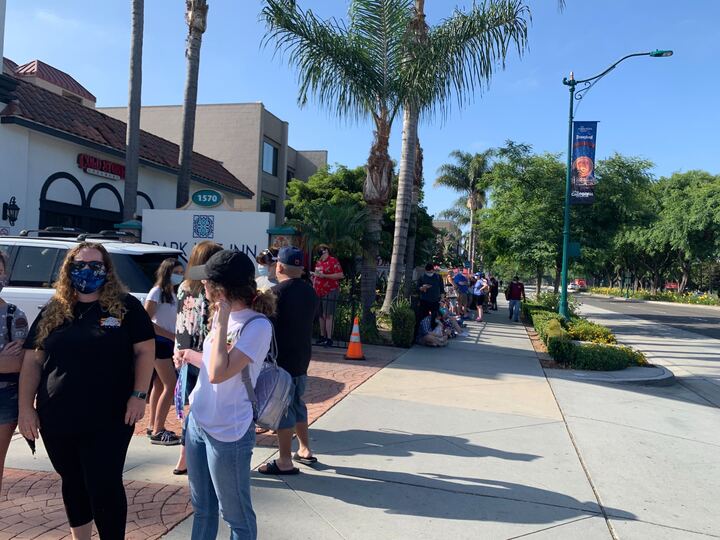 Guests lined the streets outside the Disneyland Resort this morning waiting to enter through the North Esplanade entrance.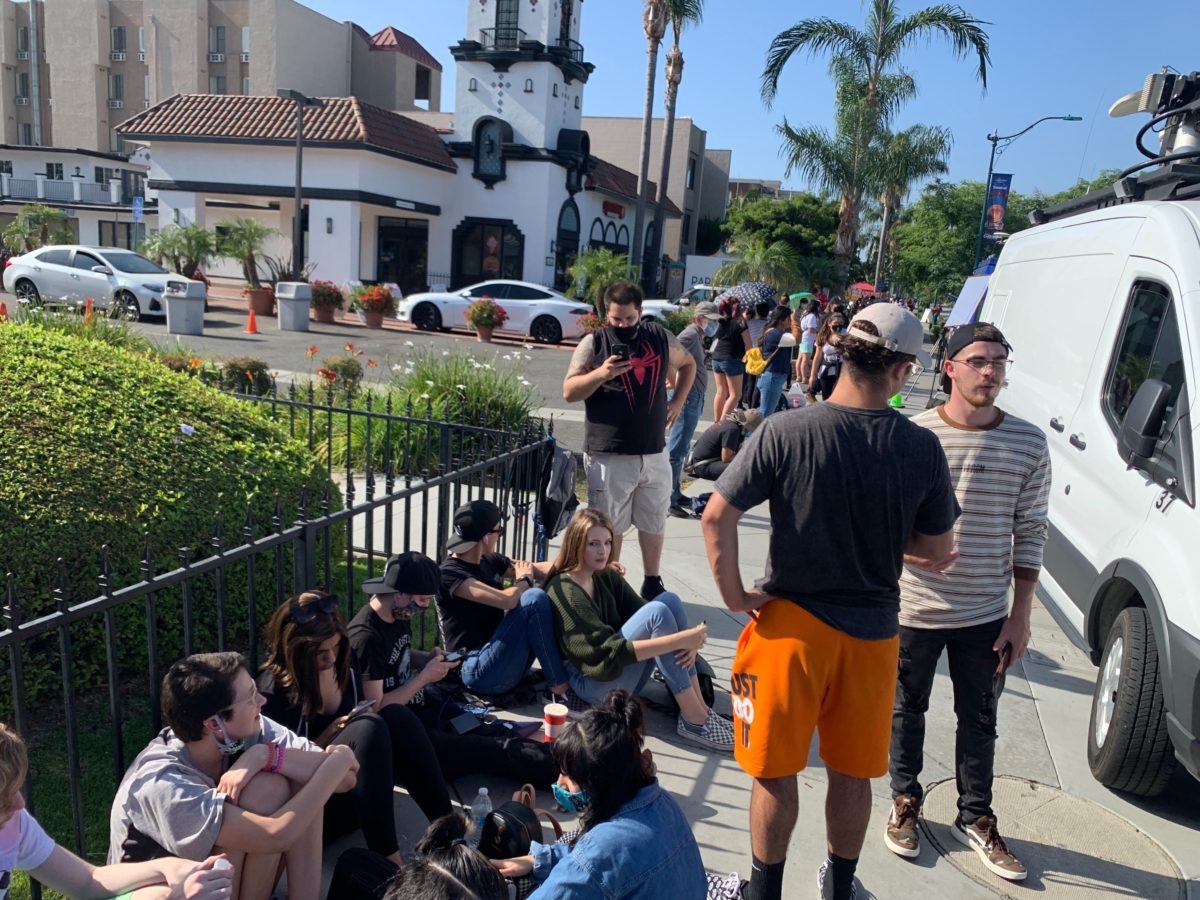 Local news vans were parked near the entrance along the line of guests.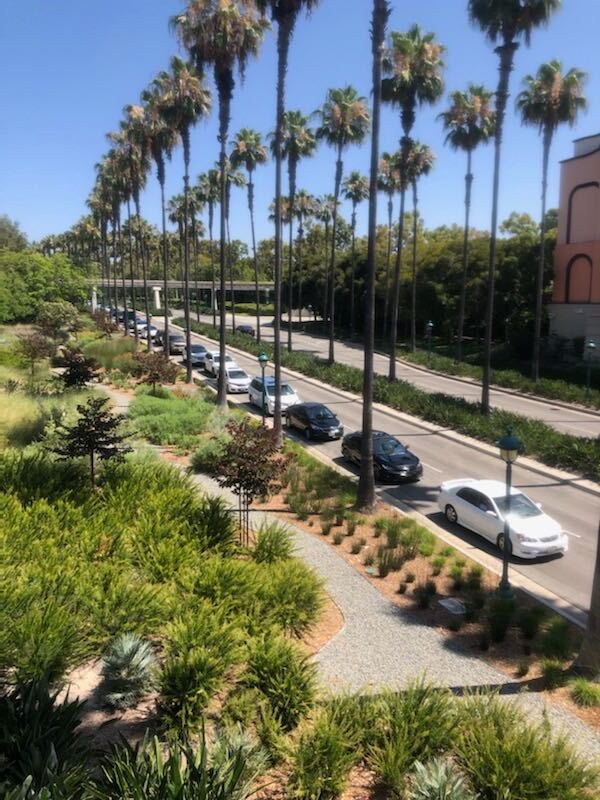 Cars lined up through the resort trying to make their way over to Toy Story Parking.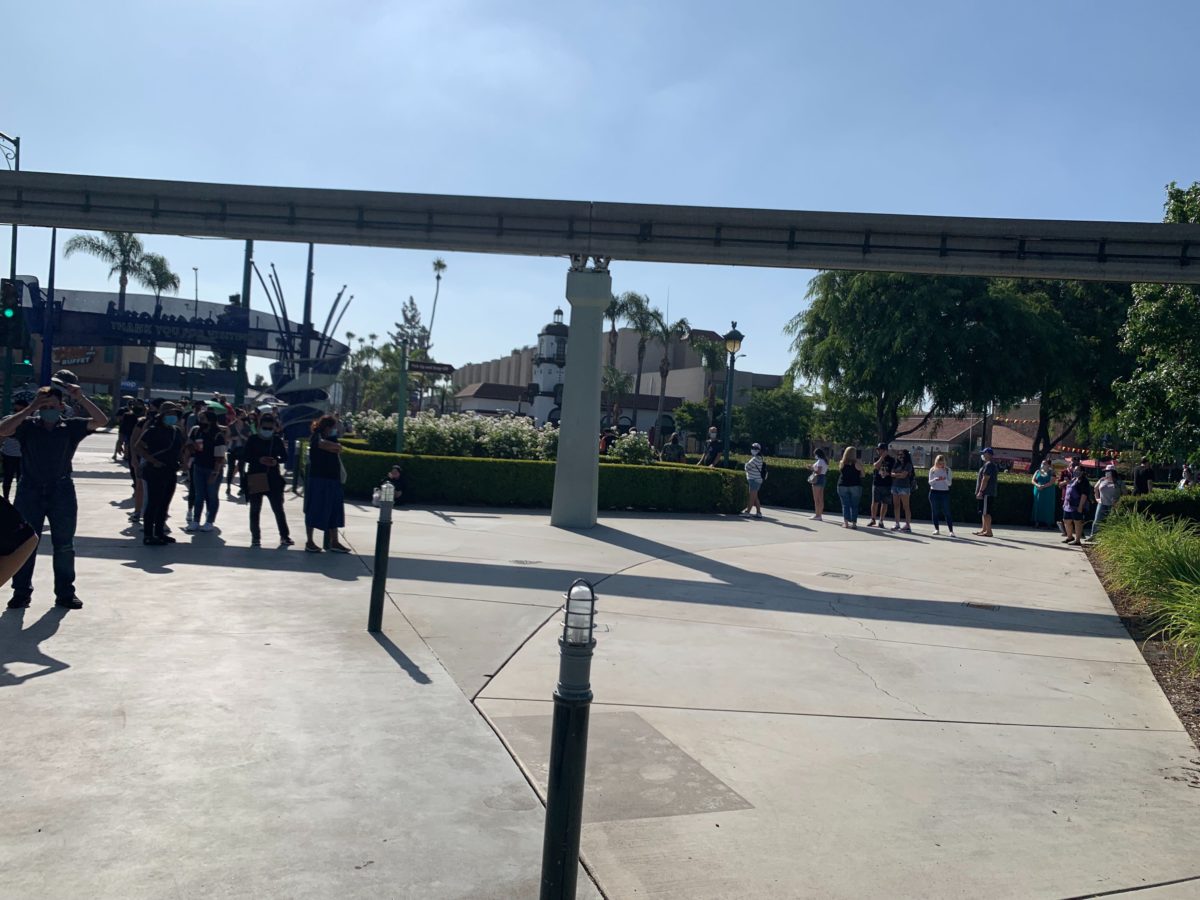 A Cast Member opened the gate a few minutes before 10:00 am. The line moved in an organized fashion.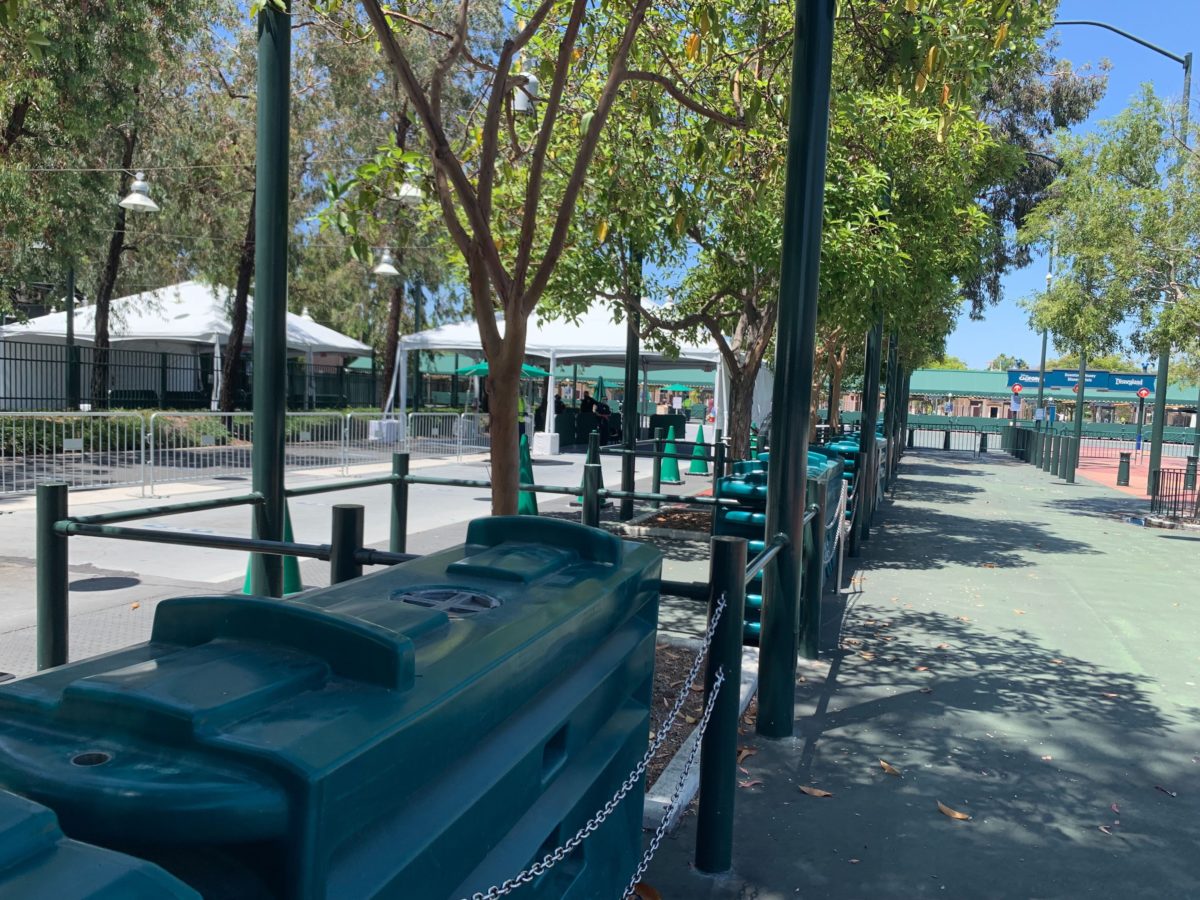 Tents were set up near the North Esplanade entrance. The temperature checks began with separating guests into rows.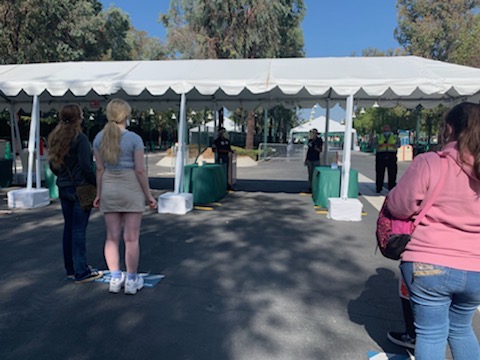 Groups stand together and wait for their turn to enter the tent. Cast Members point thermometers at each person in the group's head. You and your group cannot move forward until everyone in the party is cleared. If your temperature is 100.4 or higher, you will not be allowed in.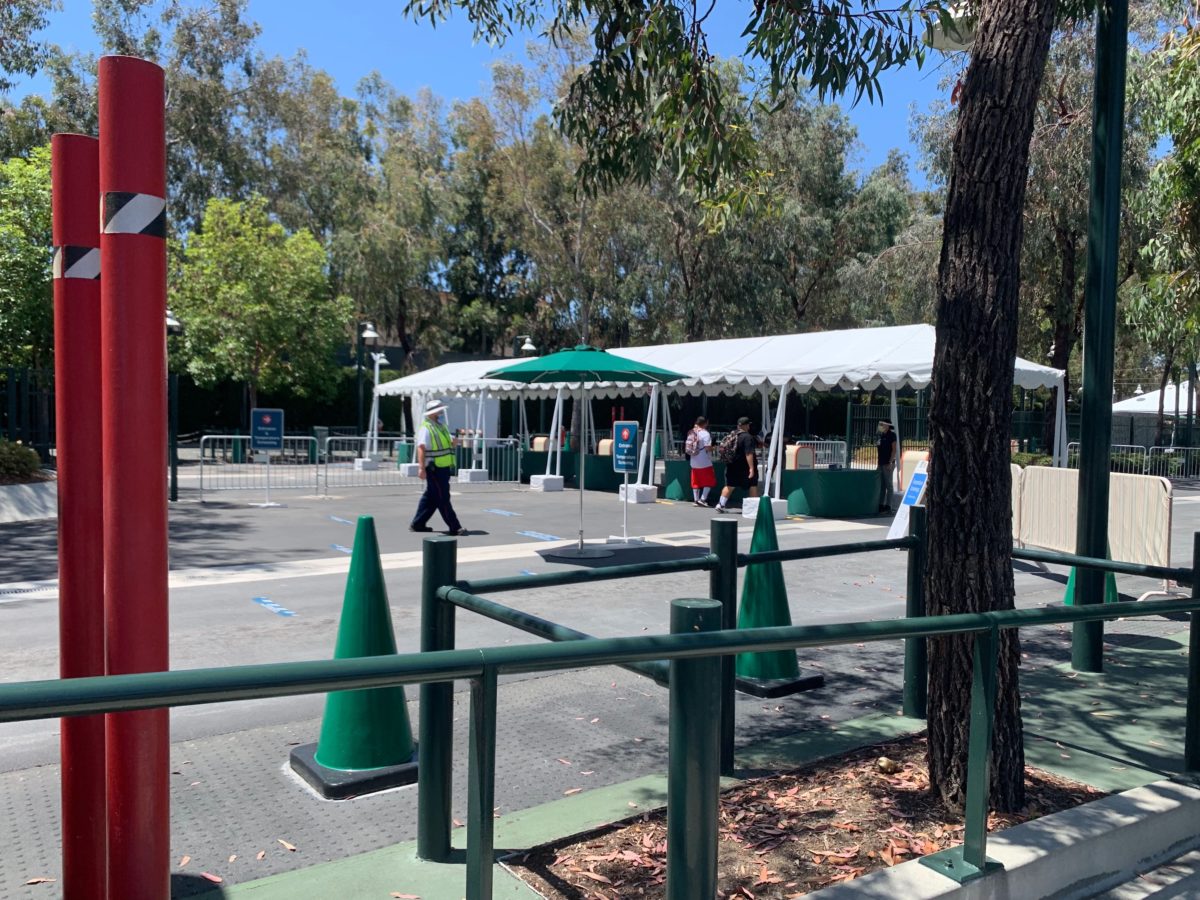 The line slowly shuffled people through after the craziness of the opening.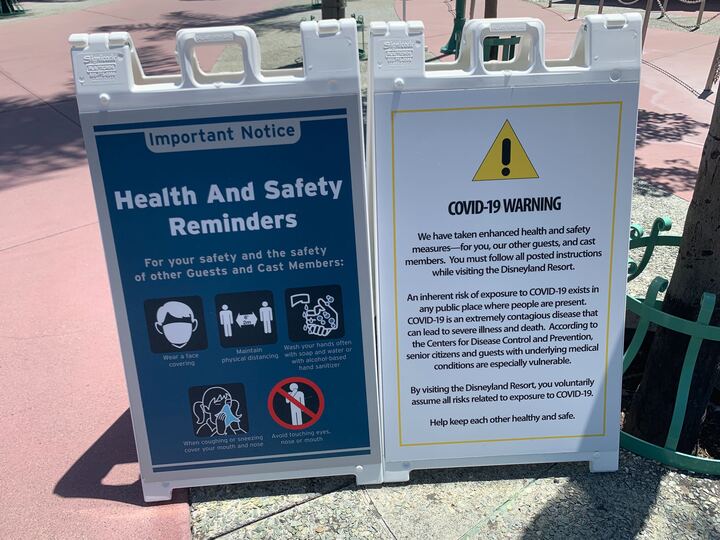 Social distancing signage was placed all over Downtown Disney reminding guests of the safety protocol they are expected to follow. COVID-19 warnings were also placed next to these signs.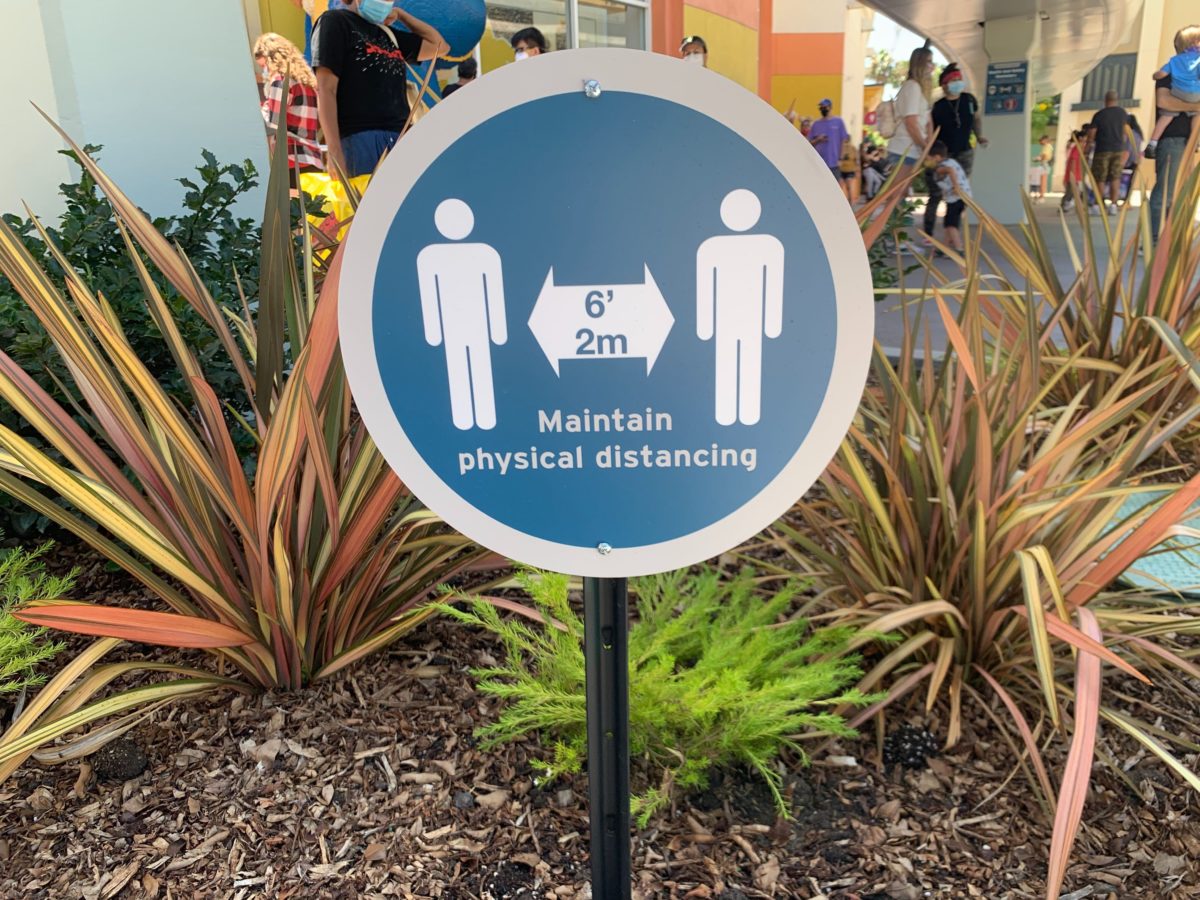 Make sure you maintain 6 feet of distance!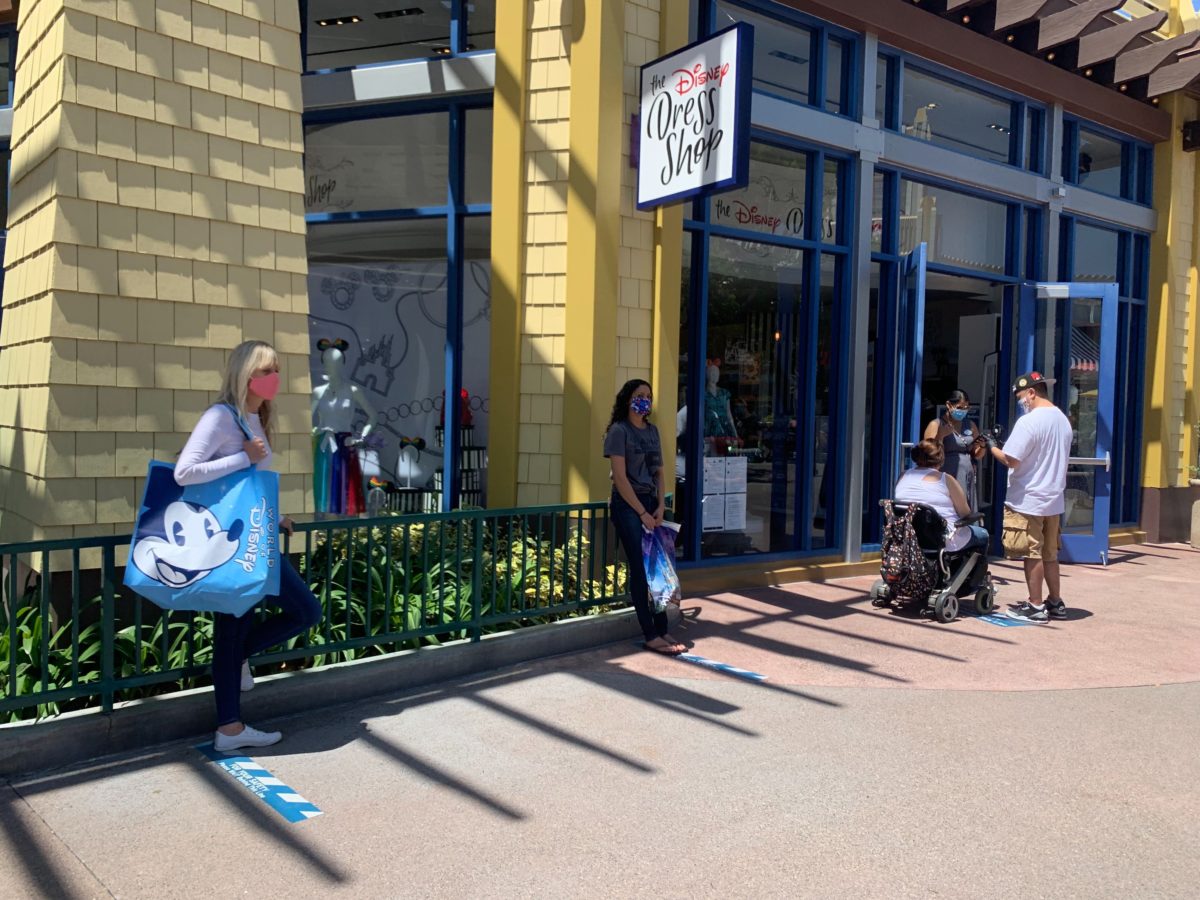 Guests followed social distancing markers on the ground outside The Disney Dress Shop.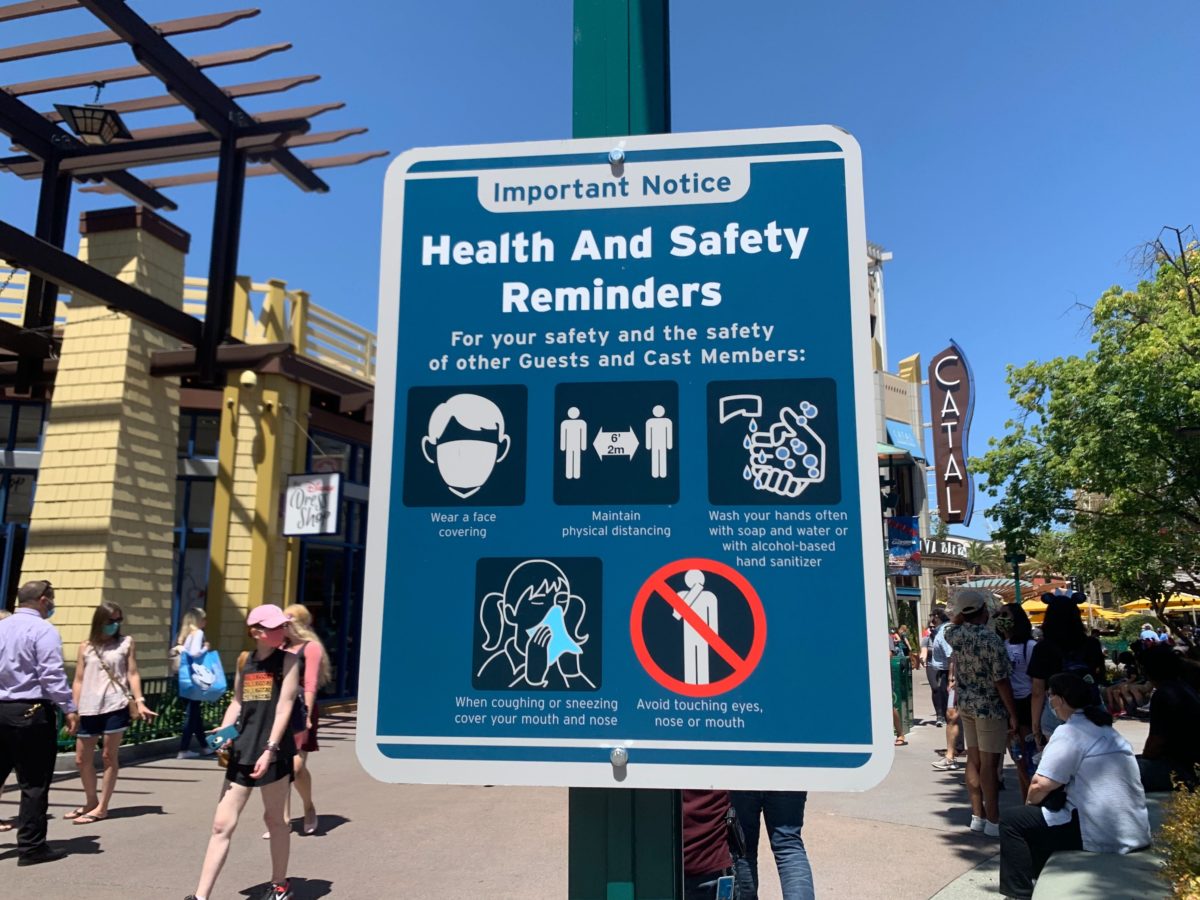 More safety reminders were put on light poles near the Downtown Disney entrance for The Grand Californian Resort and Spa.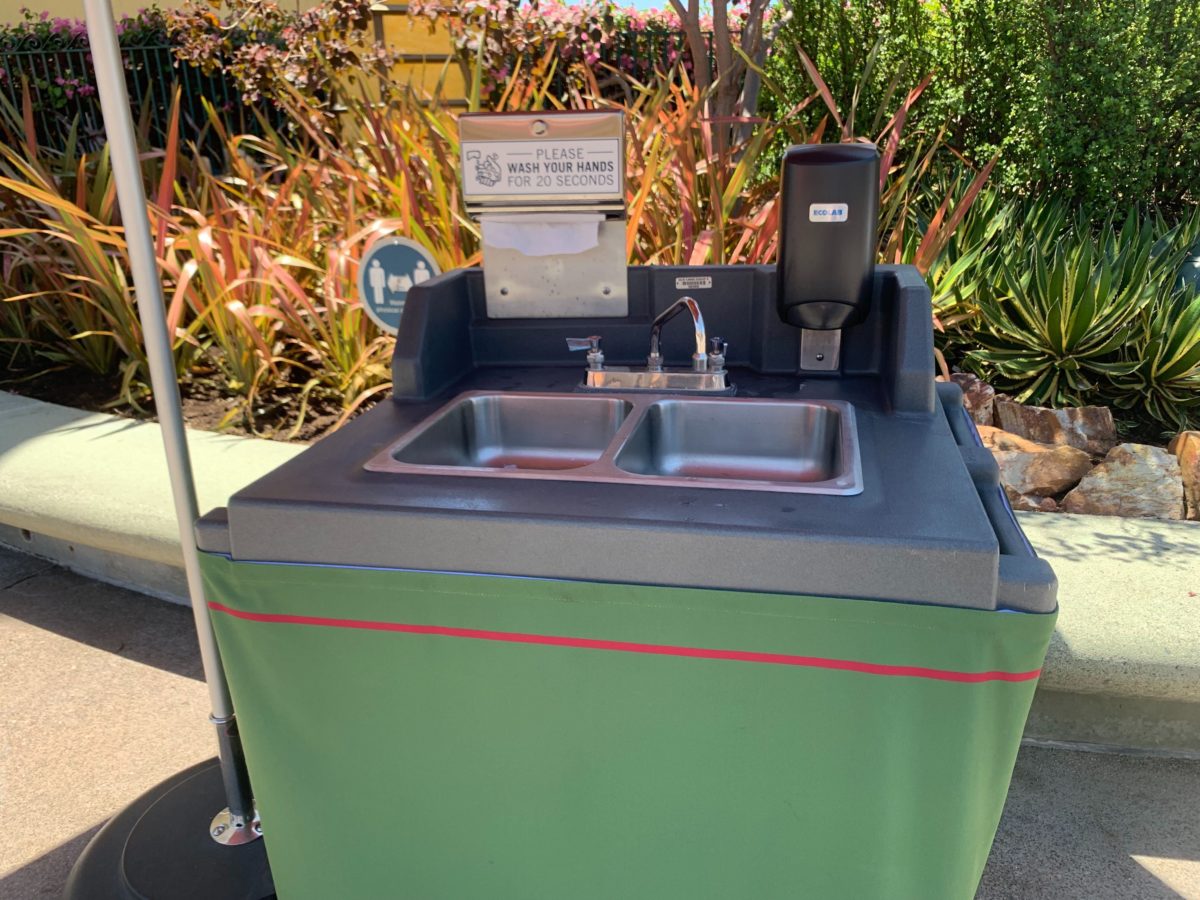 Between Ralph Brennan's Jazz Kitchen and The LEGO Store, we found this hand washing station. It asks that guests please wash their hands for 20 seconds.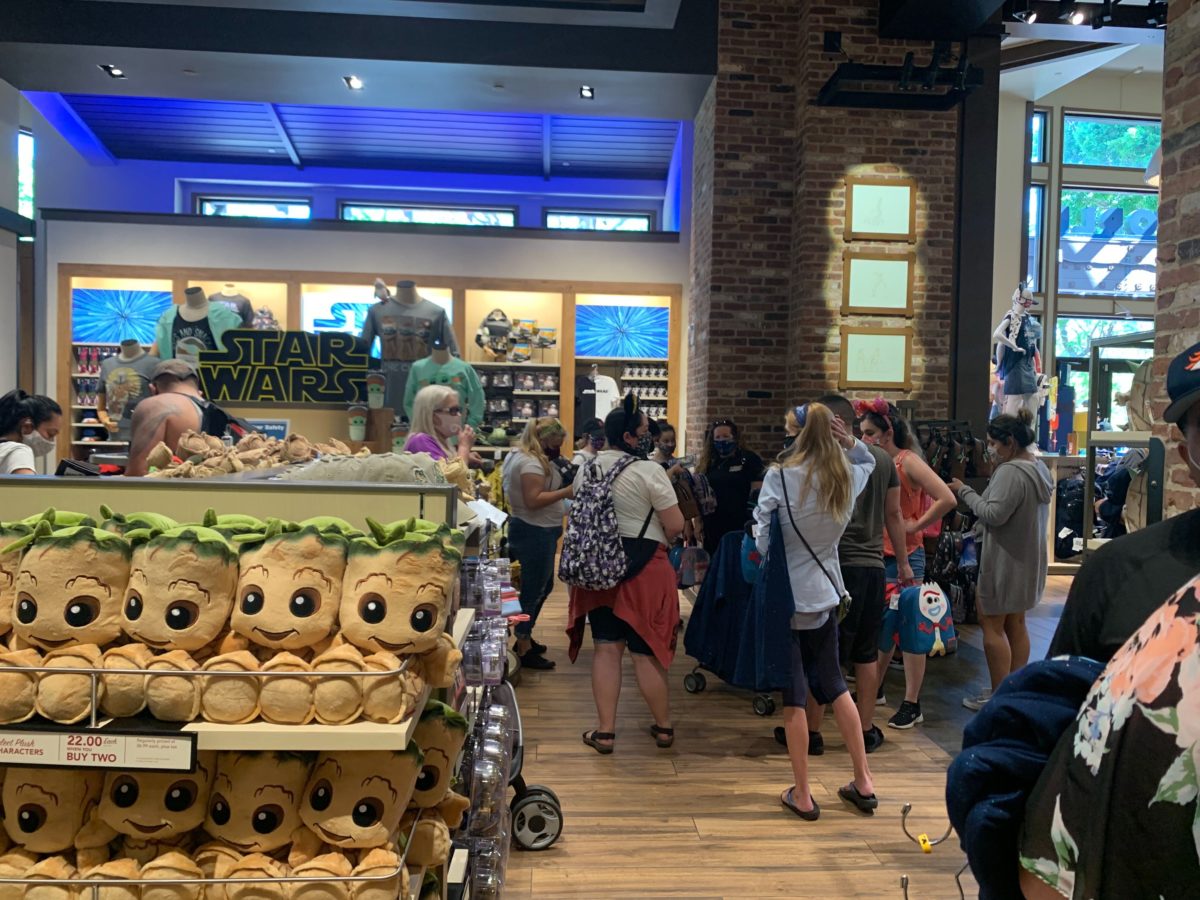 Sadly, chaos erupted inside World of Disney shortly after it reopened. Guests rushed in, making it hard for anyone to follow social distancing protocols. With large crowds today, a virtual queue was put in place to help limit overcrowding. We hope to see situations like this improve in the future at Downtown Disney.
While reopening day for Downtown Disney was a bit wild, we'll be back to reporting actively at the Disneyland Resort again. Make sure to check back, and follow us on social media via Instagram and Twitter.