After a full tour of temperature screening tents across Walt Disney World theme parks, we have a look at another requisite of mid-pandemic theme park reopenings: social distancing. Aerial photos from our friend @bioreconstruct on Twitter are giving us a first-look at preparations in and around the parks for the reopenings, which are still set to begin on July 11, with Passholder previews starting two days prior.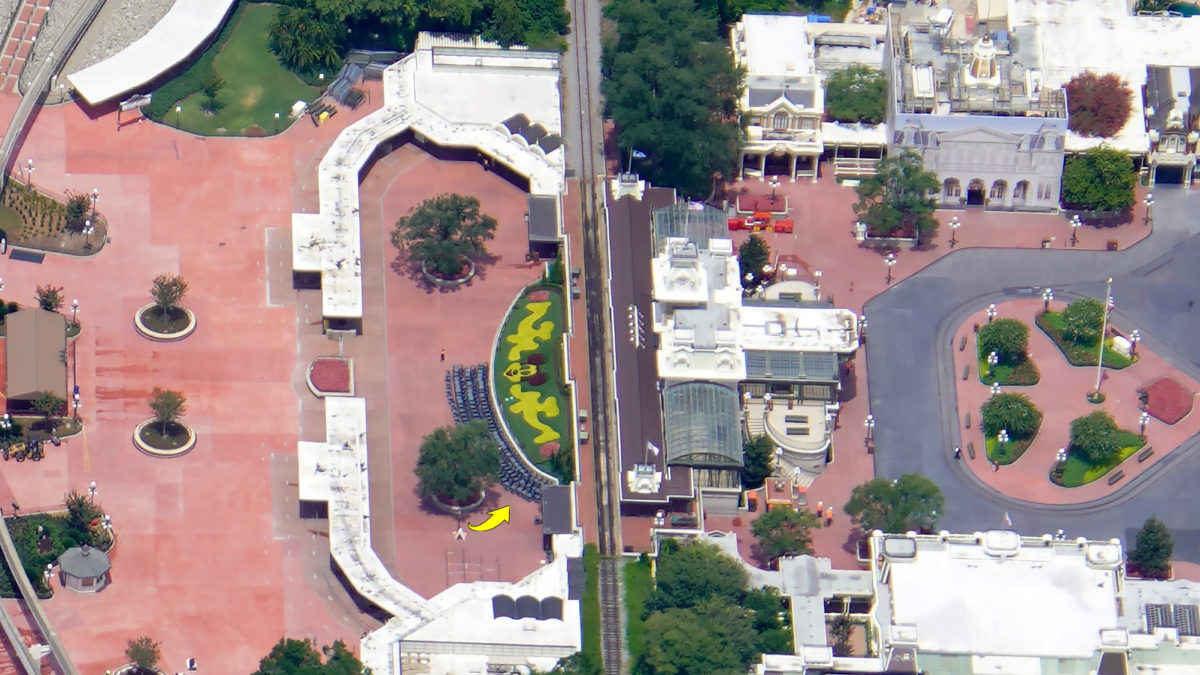 Having tracked the project right up until the park closure, it's great to see that the re-paving project has finished, leaving a wide expanse open for guests to travel through at a time where social distancing is key. You can see the Mickey floral mural newly trimmed and refreshed, ready to welcome back guests. Speaking of social distancing, if you look closely, there are markers for social distancing stretching out past each touchpoint.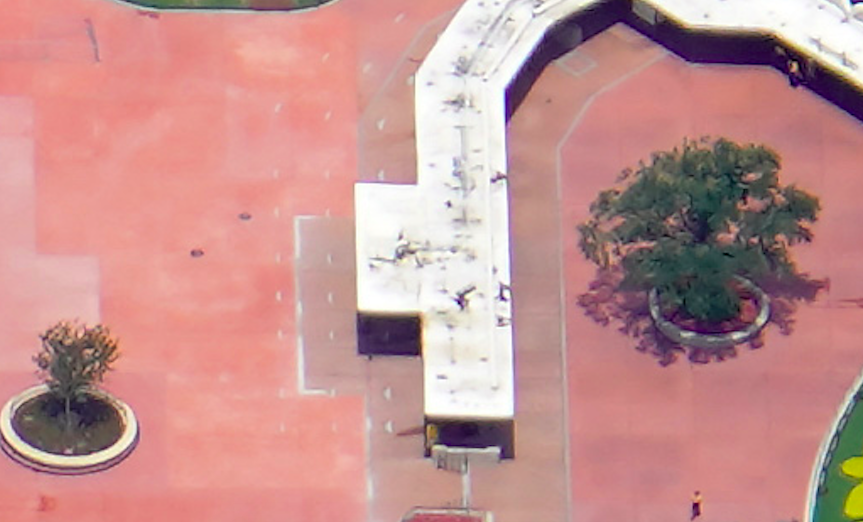 These appear to be for reference only as they're marked out in plain tape, but as we progress towards the start of previews next week, we'll likely see these replaced with official markers.
Social distancing must be maintained at all queues, including attraction queues, food ordering bays, and even at guest services. We expect the ground to be full of these markers, set six feet apart, upon the reopening of all of the Walt Disney World theme parks.
Featured Image: @bioreconstruct on Twitter