Our friend @bioreconstruct on Twitter has taken to the skies today and is providing us with a first look at temperature screening tents installed at the parks ahead of the reopenings starting on July 11. So far, we've seen tents at Disney's Hollywood Studios and Disney's Animal Kingdom, followed by the first tent at the Magic Kingdom. Last, but certainly not least, we have a look at EPCOT.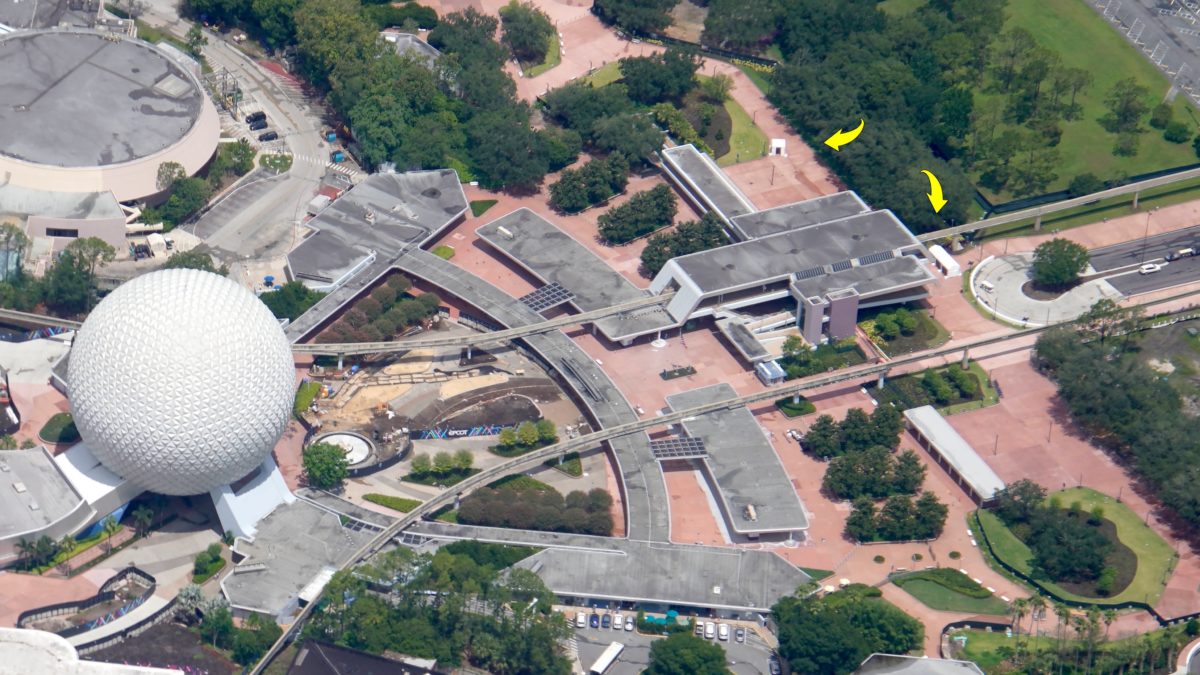 EPCOT will officially reopen to guests on July 15, and its main entrance area has been outfitted with two temperature screening tents. The larger of the two will screen guests arriving from the parking lot, located just off of the tram loop drop-off area. A smaller tent will screen guests arriving via resort bus. After temperature screenings, guests move along to bag check, followed by ticketing and reservation checkpoints.
A glance over into the EPCOT arrival gardens shows little progress on the west half, with construction coming to a full stop after the closure of the parks due to COVID-19. For now, it seems guests will continue to funnel in via the east gardens, before choosing a side on which to start their day in Future World.
As a reminder, temperature screenings are not taking place at the resorts, instead guests will be screened right before entering the parks. Once the parks reopen, temperature screenings will be required for all guests.
Featured Image: @bioreconstruct on Twitter