Our friend @bioreconstruct on Twitter has taken to the skies today and is providing us with a first look at temperature screening tents installed at the parks. So far, we've seen tents at Disney's Hollywood Studios and Disney's Animal Kingdom ahead of the theme park reopenings starting on July 11. Now, let's take a look at the Magic Kingdom.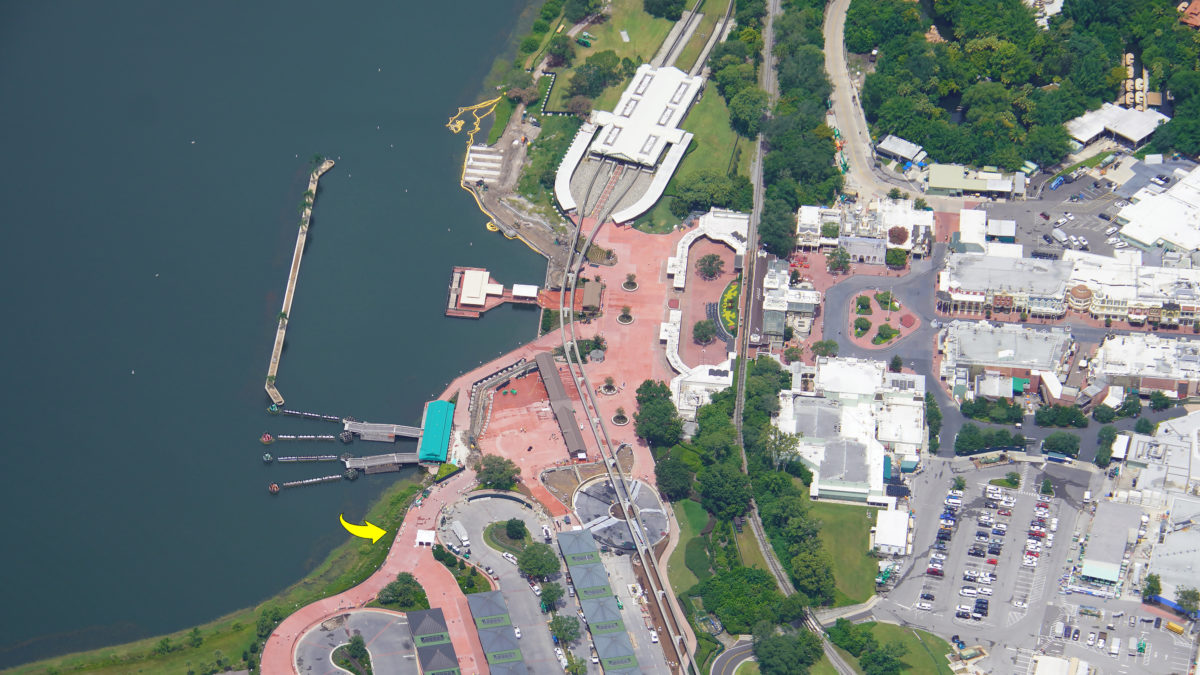 Here we have an aerial view of the current state of Magic Kingdom's entrance plaza, which is still undergoing improvements after work came to a standstill due to the COVID-19 park closures. In this photo, we see the first temperature screening tent set up in the vicinity, which is set up for guests arriving by bus from the resorts.
As a reminder, temperature screening is not taking place at the resorts, instead guests will be screened right before entering the parks. We expect additional temperature screening tents to be set up at the other bus arrival station adjacent to this, as well as for guests arriving by ferry or resort boat, and along the Contemporary Resort walkway.
Once the parks reopen, temperature screenings will be required for all guests entering the parks.
Featured Image: @bioreconstruct on Twitter