While the opening of the New Fantasyland expansion at Tokyo Disneyland has been put on hold until further notice, parts of the expansion have had wrappings and other coverings quietly removed, almost as if a tease for what we're missing out on. And that includes in Tomorrowland, where a pair of adorable Baymax-cat hybrid vending machines were spotted behind planters last week. Let's take a look!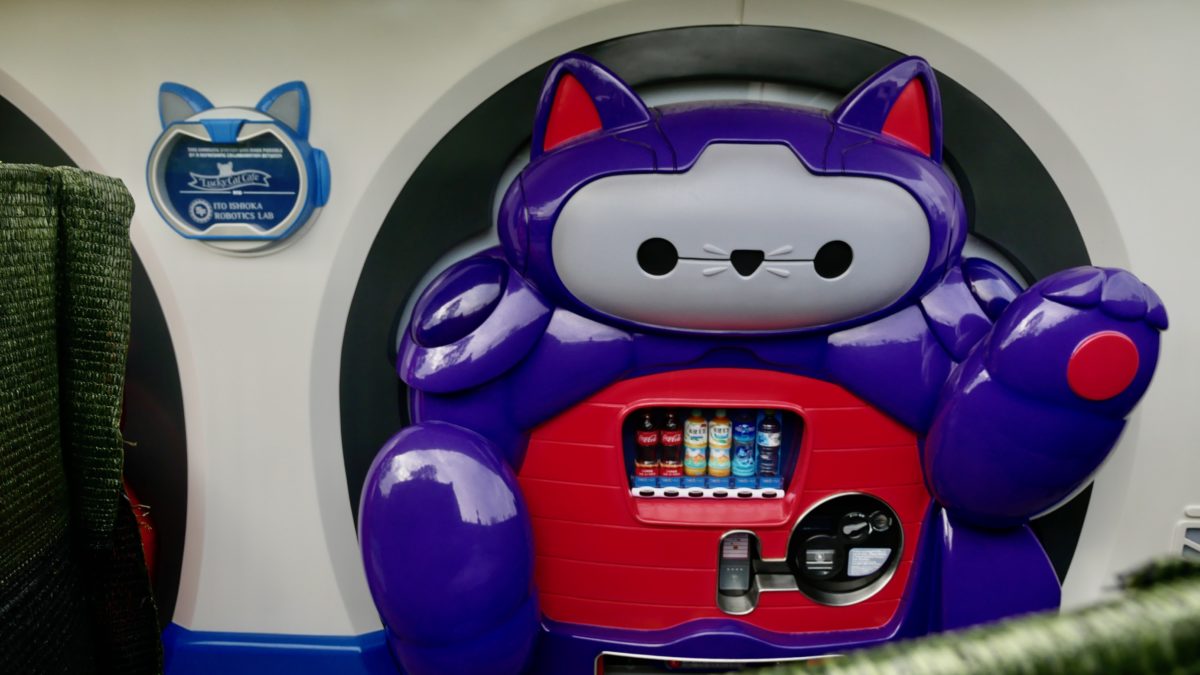 Across from The Happy Ride with Baymax, the new vending machines come in two colors – red and purple. Due to the planter placement, we could only catch a glimpse of the purple machine. The new vending machines are part of a push by the Oriental Land Company to introduce more automated sales opportunities over the next few years, particularly valuable in the era of COVID-19.
It seems that as of today, however, the machines are out in the open and ready for Guests to use, according to popular Japanese blogger MezzoMiki. Here, you can see both the red and purple variants featuring Baymax dressed up like a kitty, with Mochi from Big Hero 6 lounging on the roof. So adorable!
What are your thoughts on these new machines? Let us know below or on social media!
Are you considering or planning a visit to Tokyo Disney Resort? Visit TDRPlans for every detail (and more) that you'll need to make your trip the best it can be! Did I mention it's 100% free?