Have you recently traveled on the Jungle Cruise? As sailings recently resumed in the Magic Kingdom, two fun new t-shirts have just arrived in Adventureland, perfect for any skipper or survivor of the "World Famous" attraction.
Green "World Famous Jungle Cruise" T-Shirt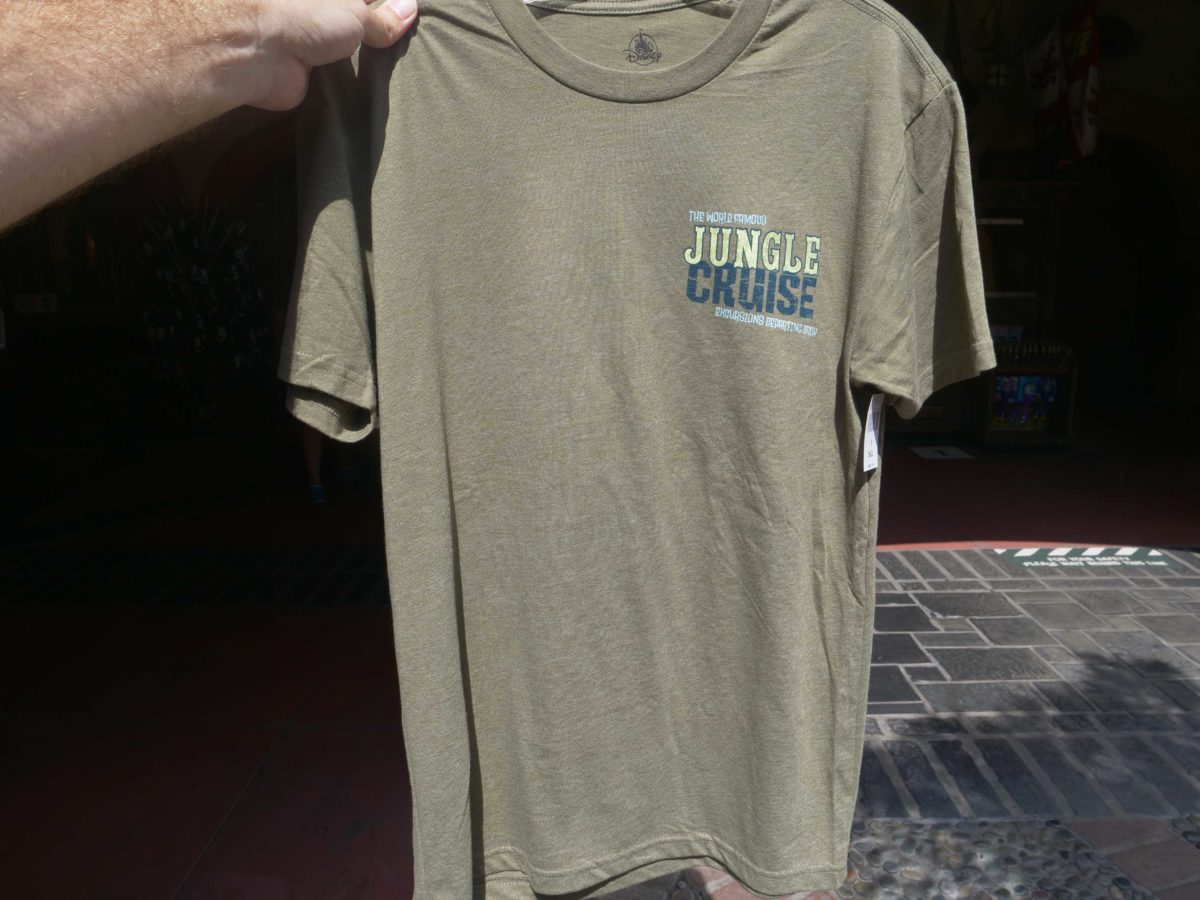 The first t-shirt we found was this green t-shirt, which features the logo for the attraction emblazoned on the chest, advertising that the daily departing of excursions.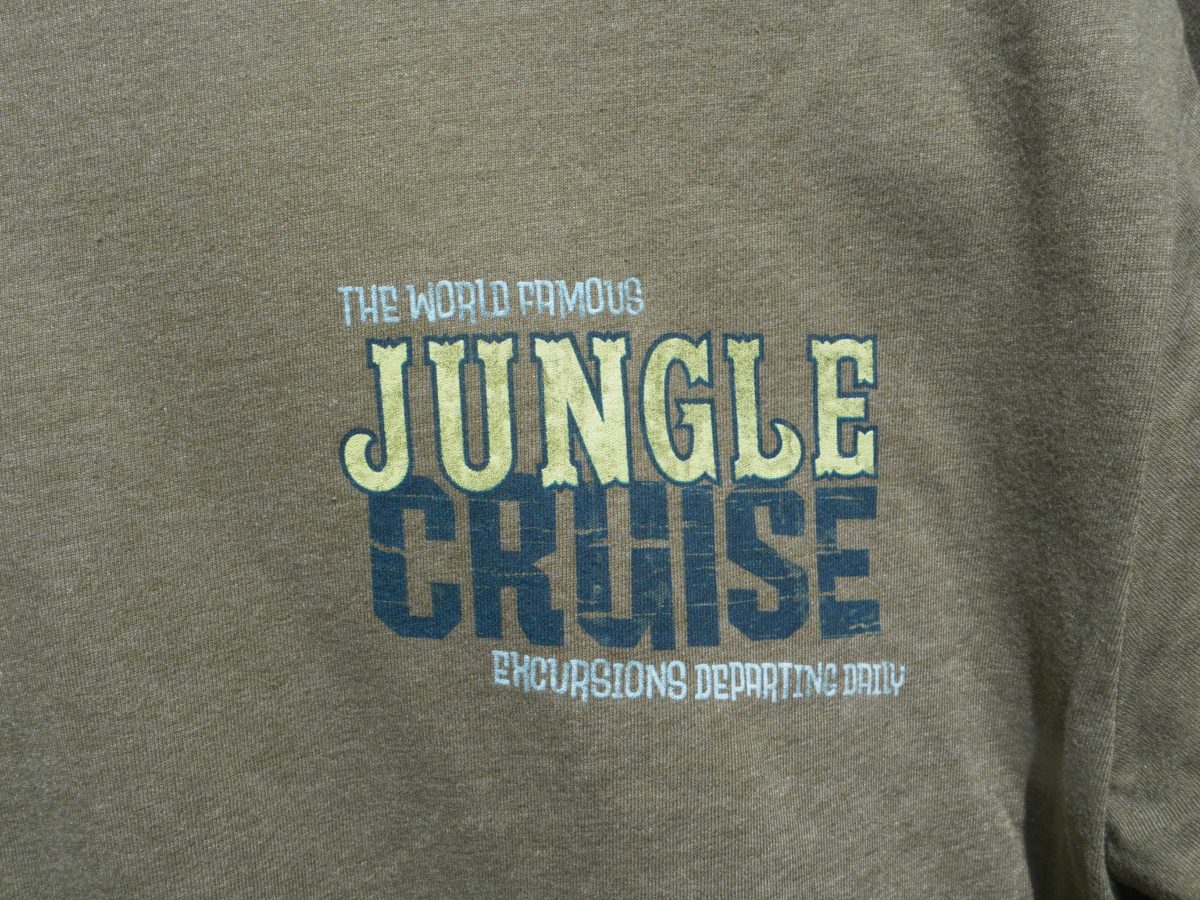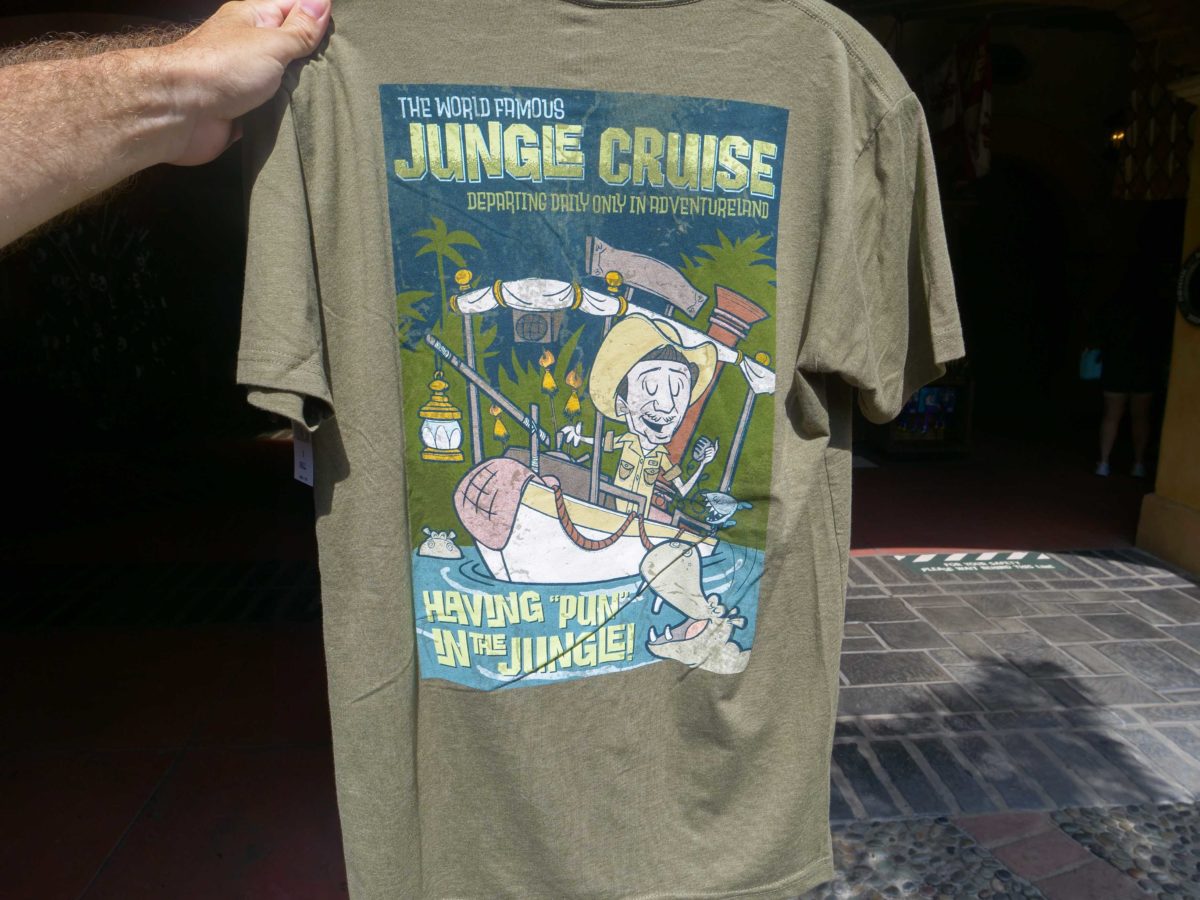 The back of the t-shirt features this amazing attraction-poster design, with a cartoon graphic of a happy skipper aboard his boat, nearby a smiling hippo. The slogan "Having Pun in the Jungle" is also printed, along with the bold logo of the ride.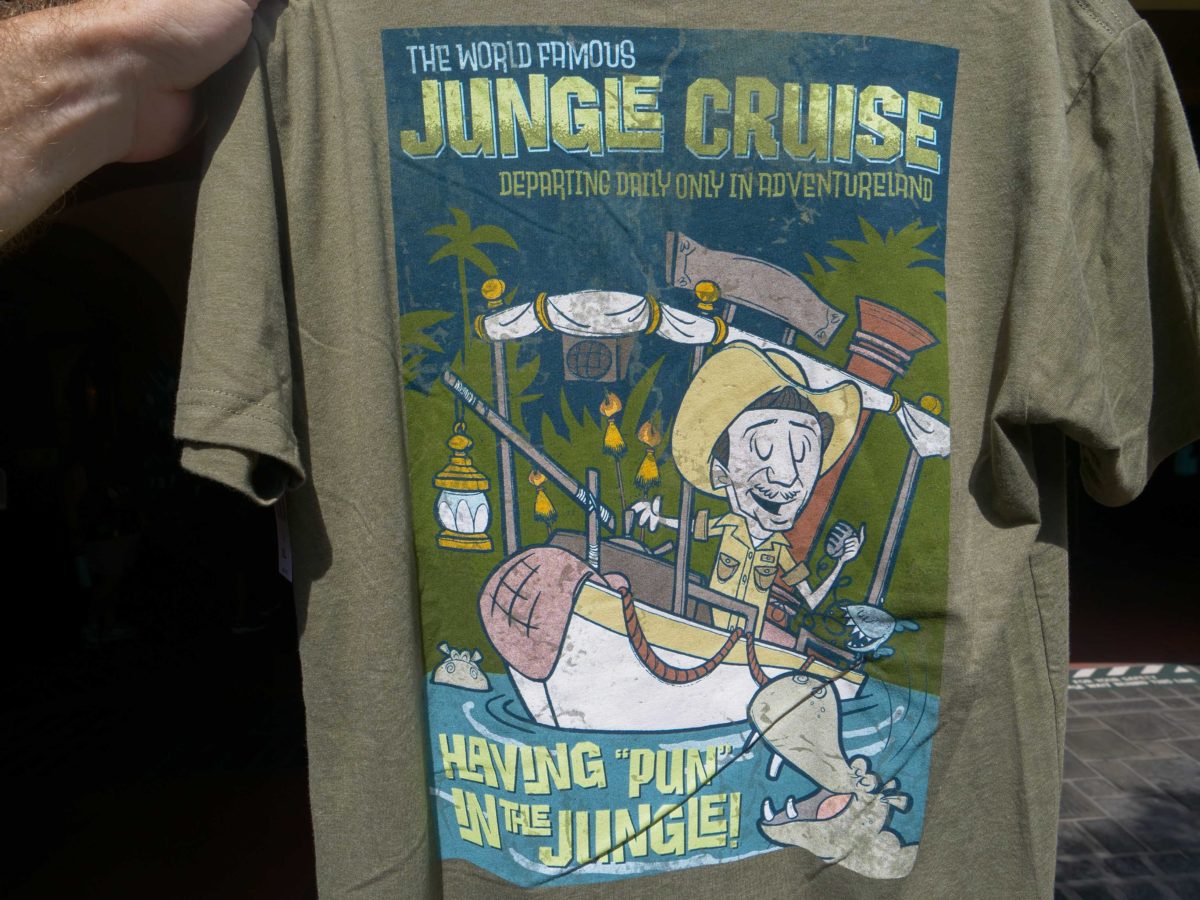 This fun t-shirt is perfect for any fan of the attraction, and costs $36.99.
Blue "World Famous Jungle Cruise" T-Shirt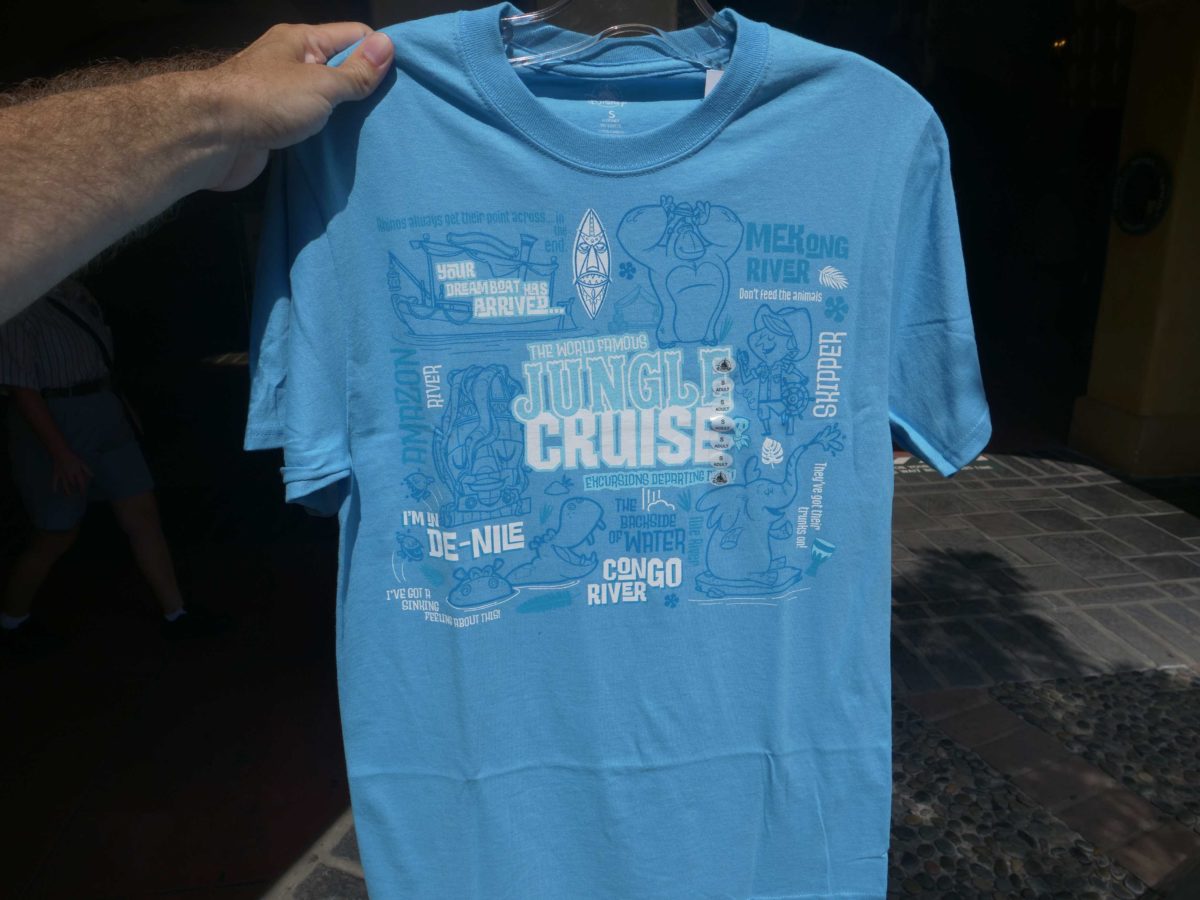 This second tee is a bright blue in color, and pays homage to all of the animals and jokes guests encounter on the lively attraction.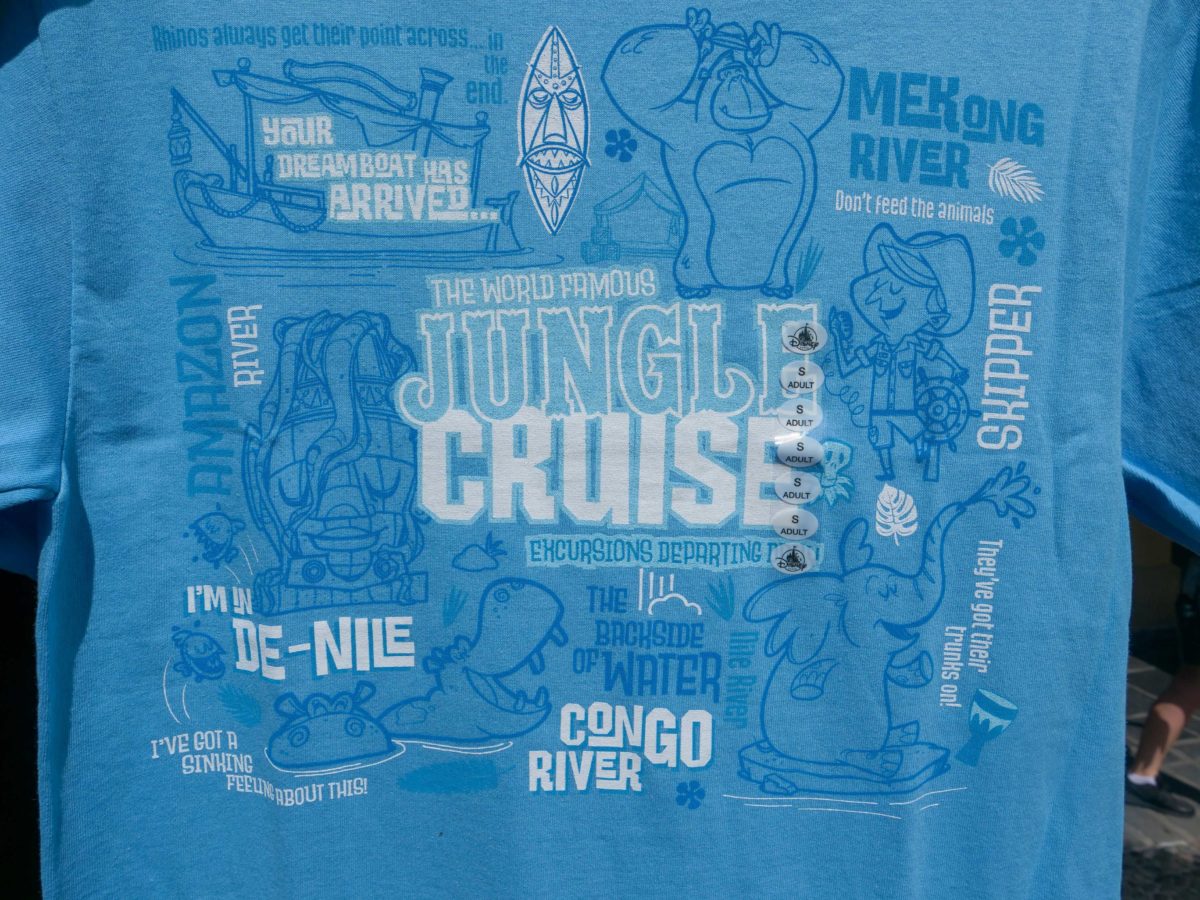 The "World Famous Jungle Cruise" is emblazoned on the middle, surrounded by graphics of hippos, elephants ("they've got their trunks on!"), and more, alongside funny puns and slogans from the ride. This t-shirt costs $24.99.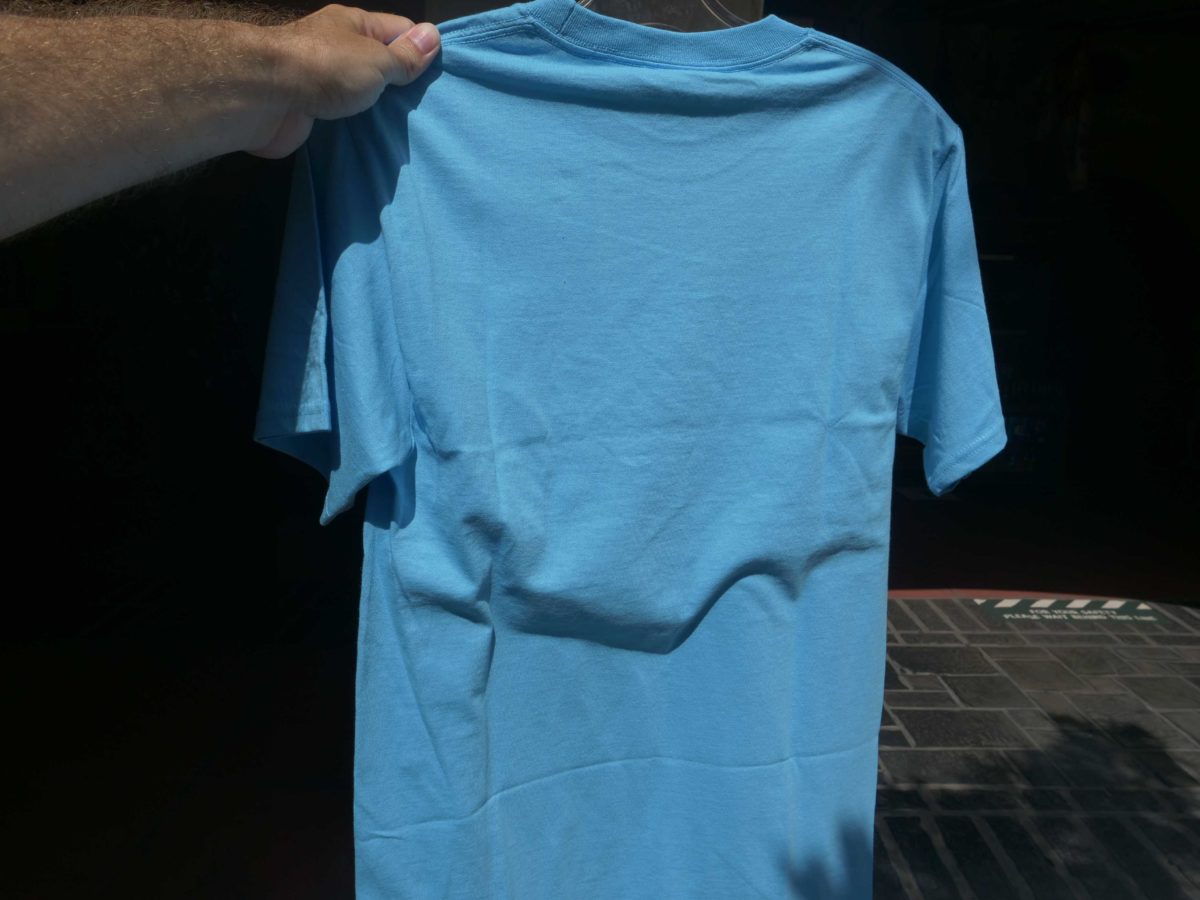 Both t-shirts are available in the Plaza del Sol Caribe Bazaar in Adventureland, also known as the exit store to the Pirates of the Caribbean attraction.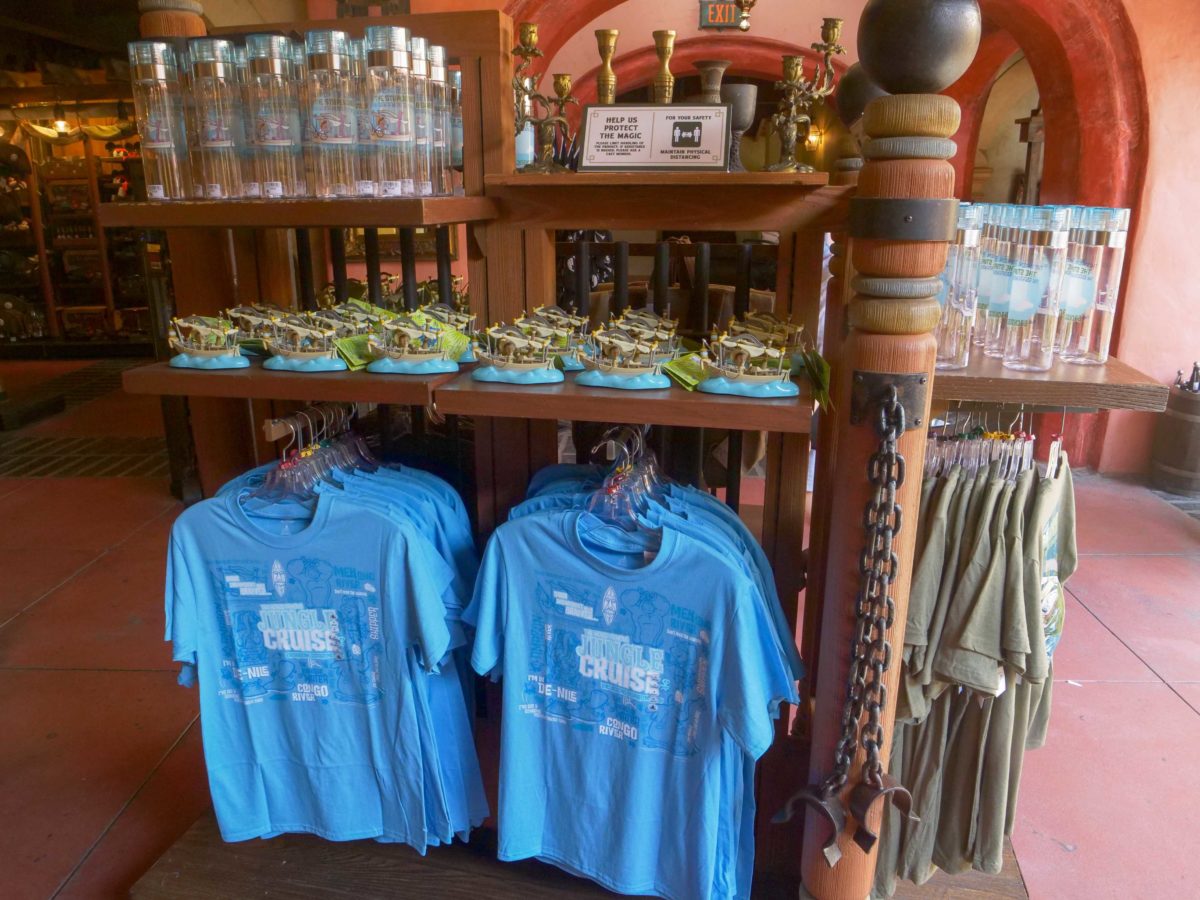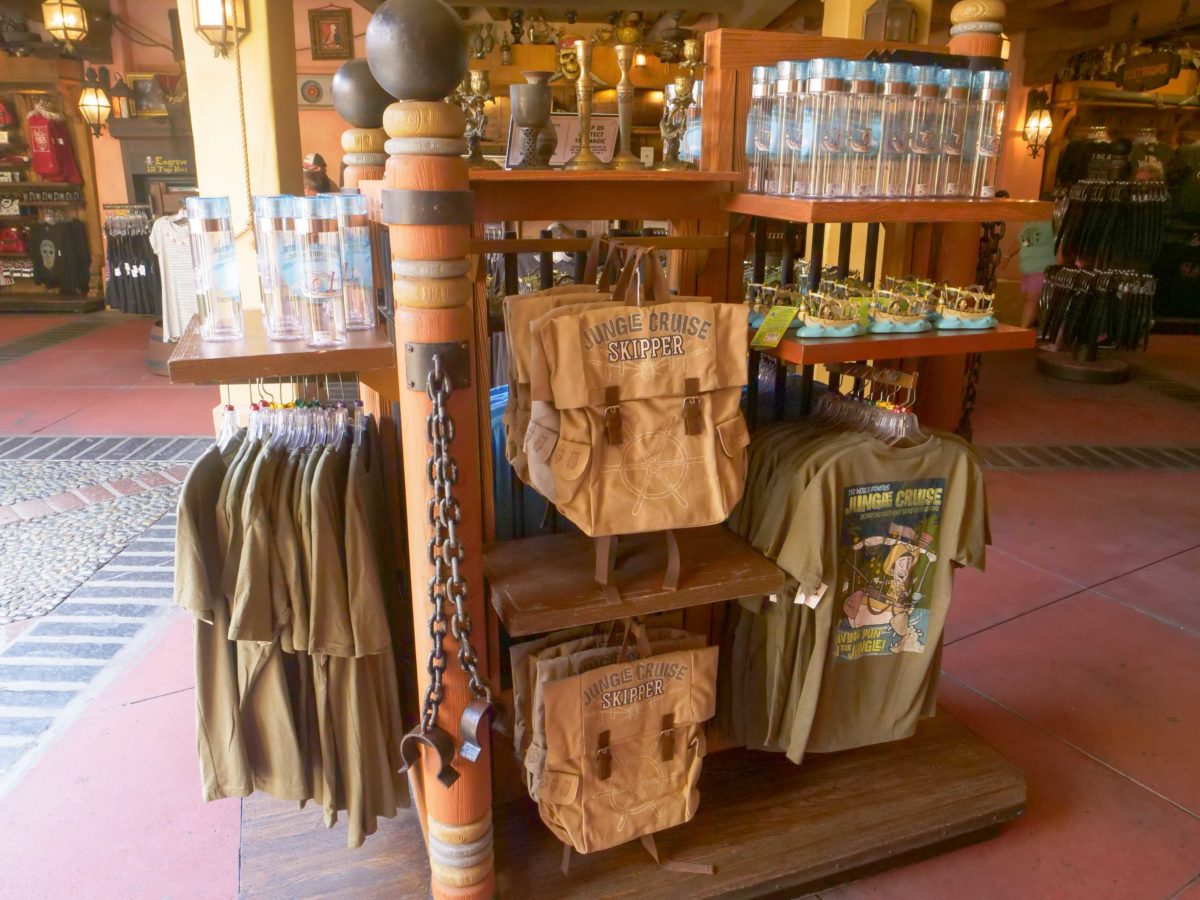 If you liked these t-shirts then do check out some of the other new Jungle Cruise merchandise we have been spotting recently. We have found this skipper water bottle, new artwork, a skipper knapsack, and a cute pull-back boat toy!
Are you a fan of the World Famous Jungle Cruise? Or are you perhaps in de-Nile?