Greetings from Adventureland! We are finally back in the Magic Kingdom for cast member previews today and have been busy exploring the park while taking note of all the new health and safety measures in place amidst the COVID-19 pandemic. Our next stop on our journey is the World Famous Jungle Cruise! Join us as we climb aboard a boat and see what's new.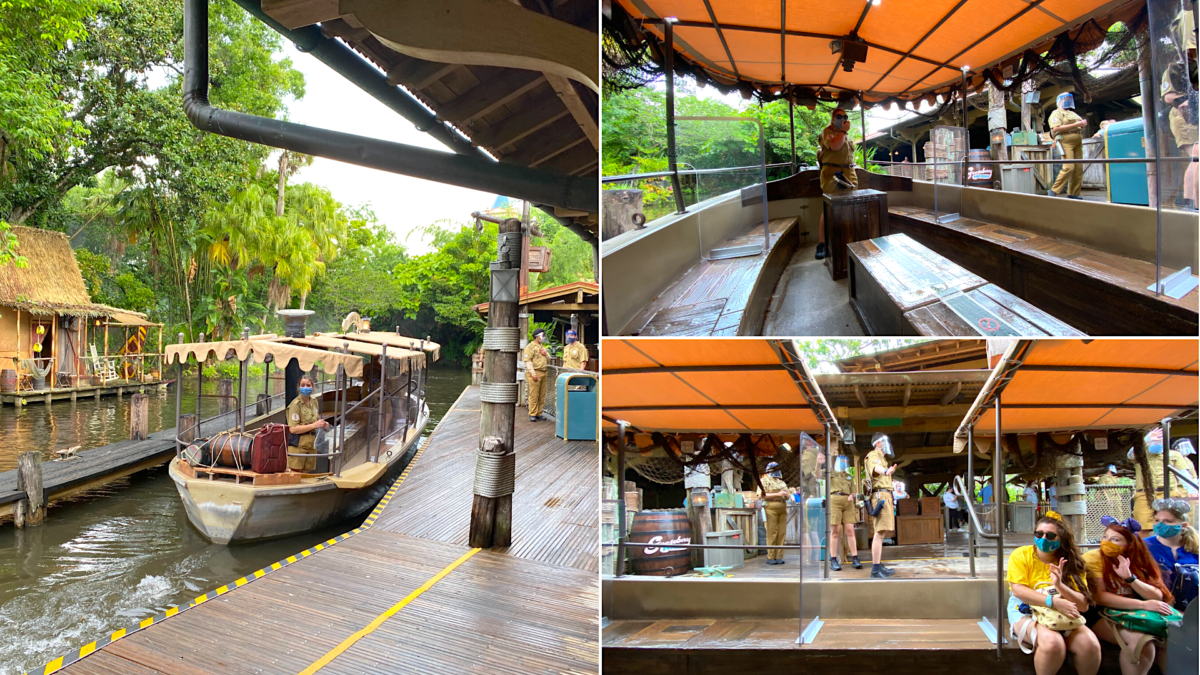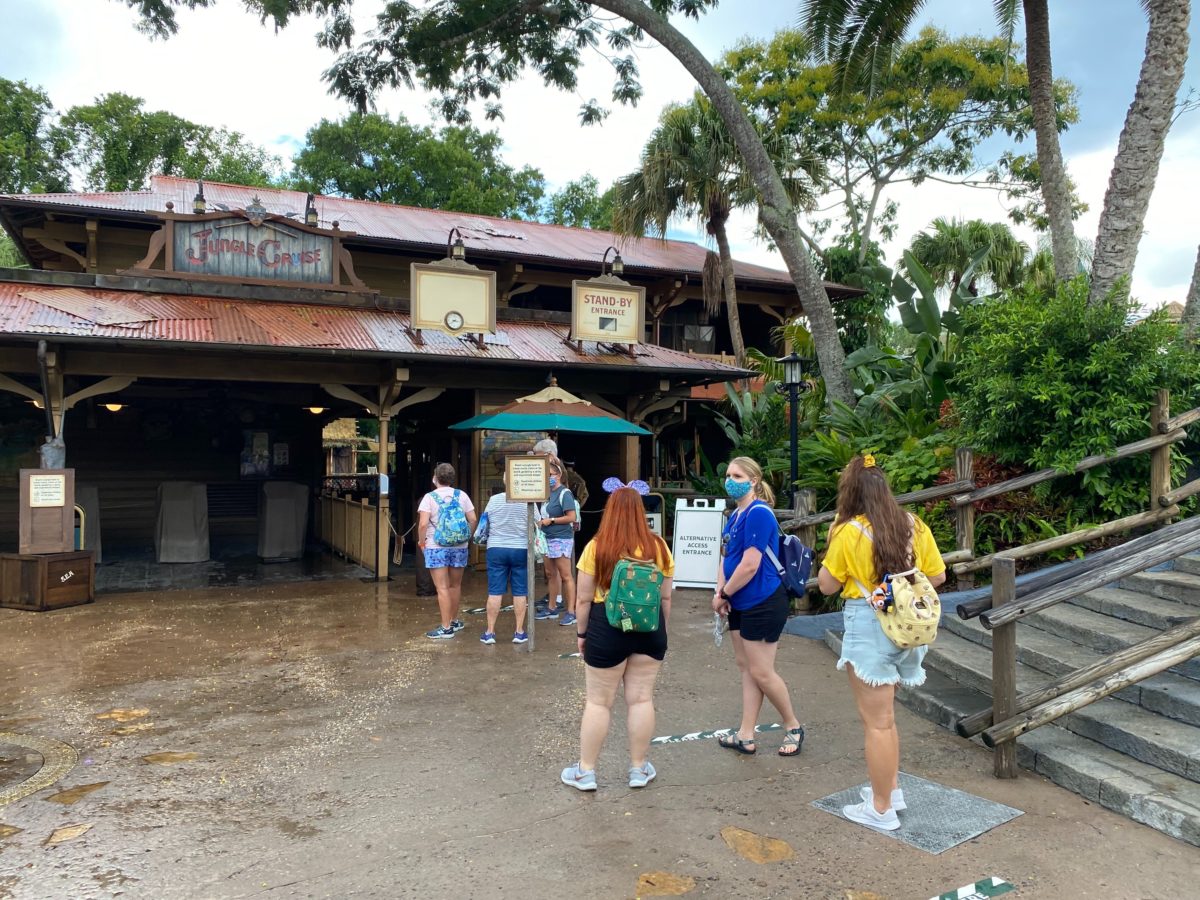 As we approach the Jungle Cruise port entrance, floor markers have been installed advising guests of where to stand, encouraging us to be mindful in social distancing as we line up for the cruise.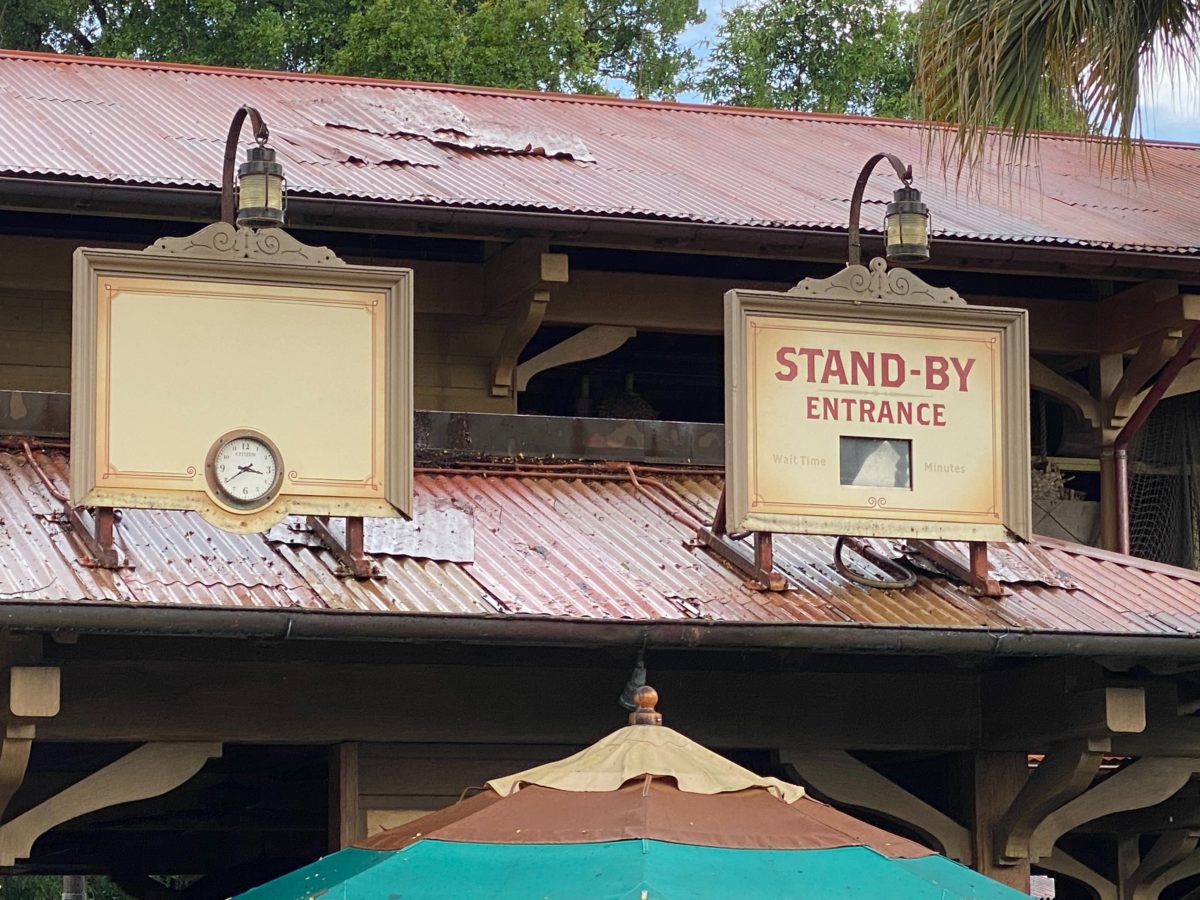 The FastPass+ signage has been removed, with only a Stand-By time notice available.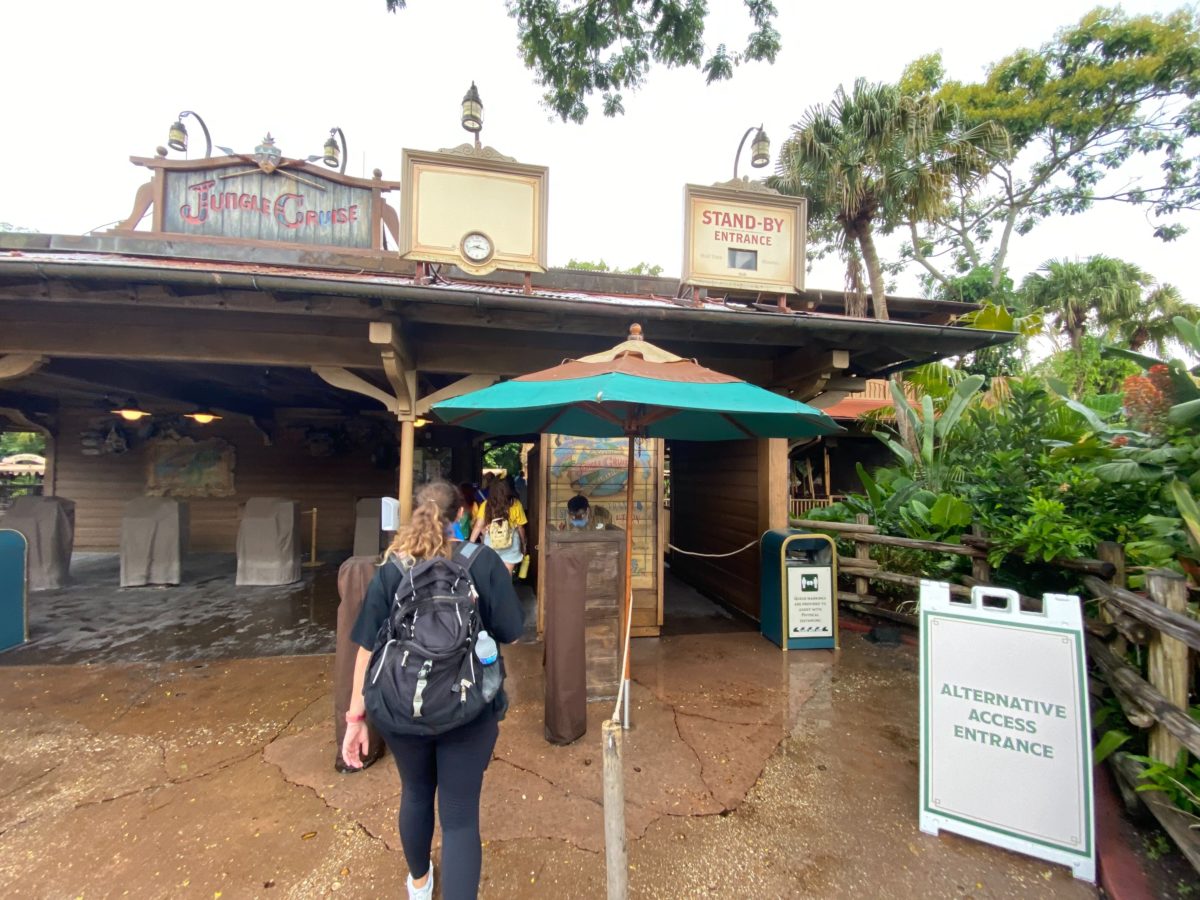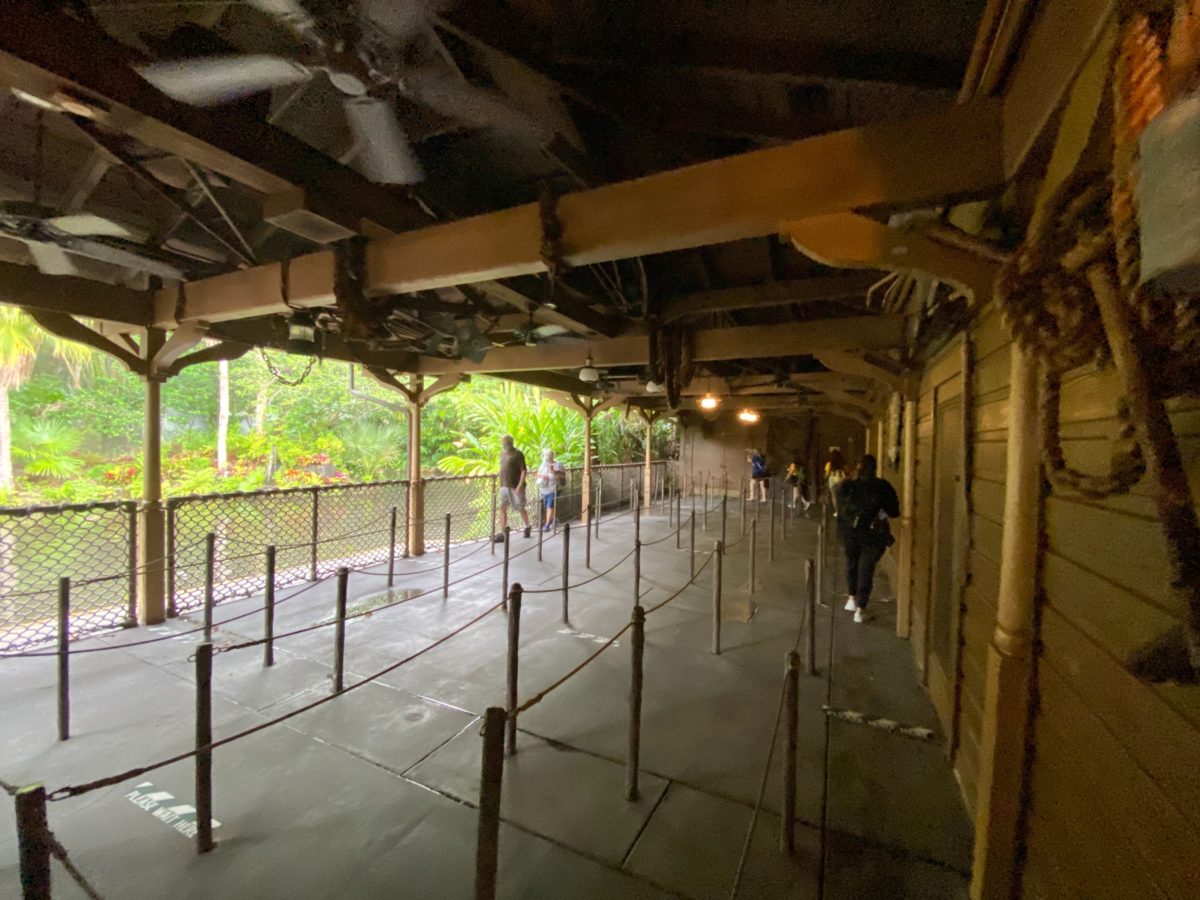 Thanks to the low crowd levels during the previews, we can clearly see the spaciously-placed floor markers.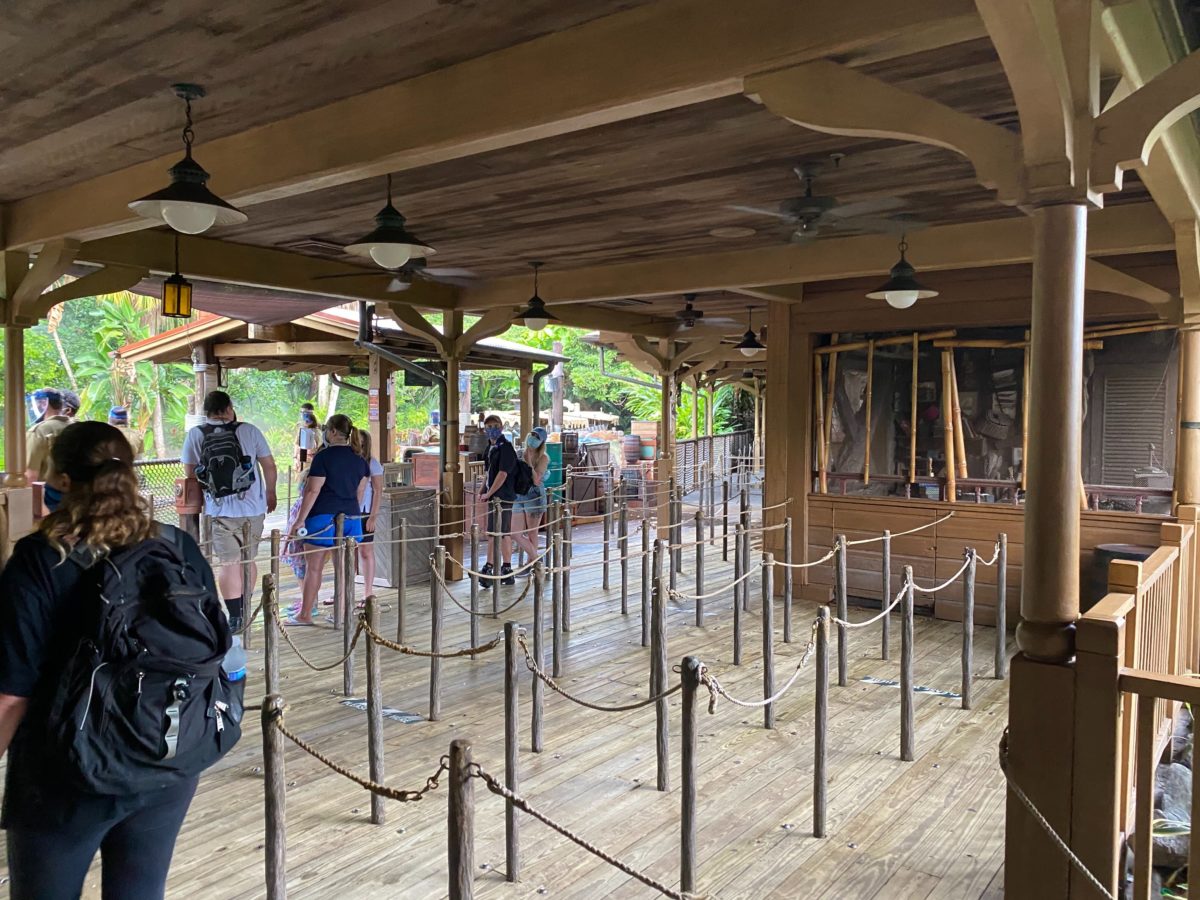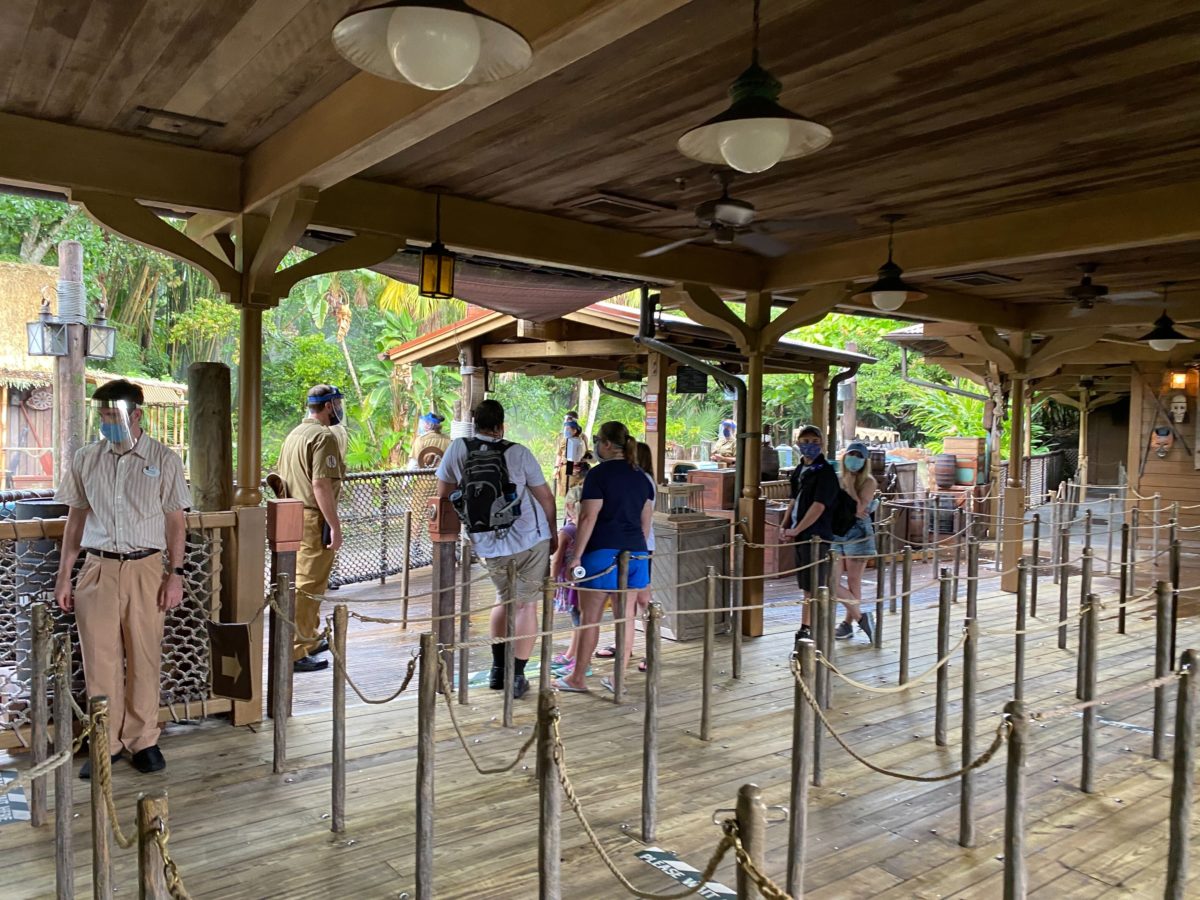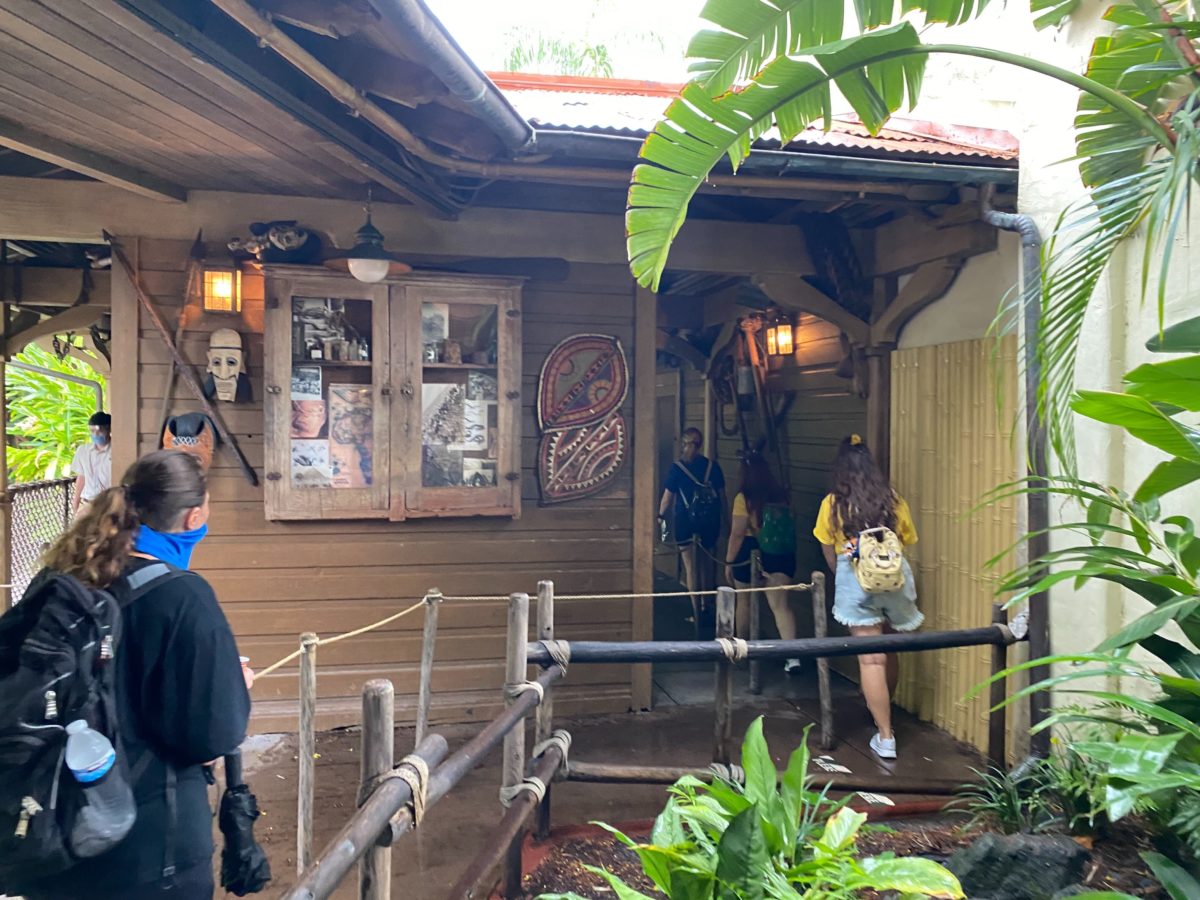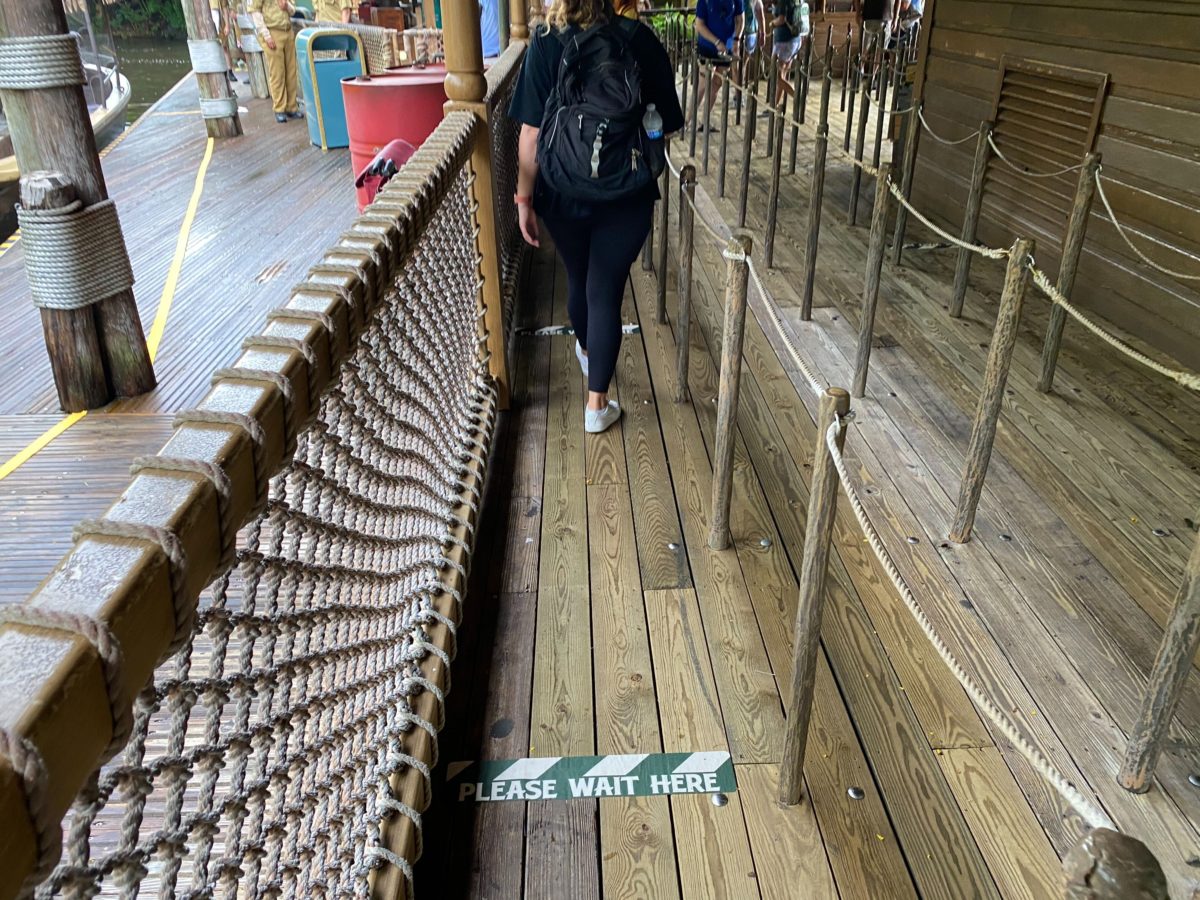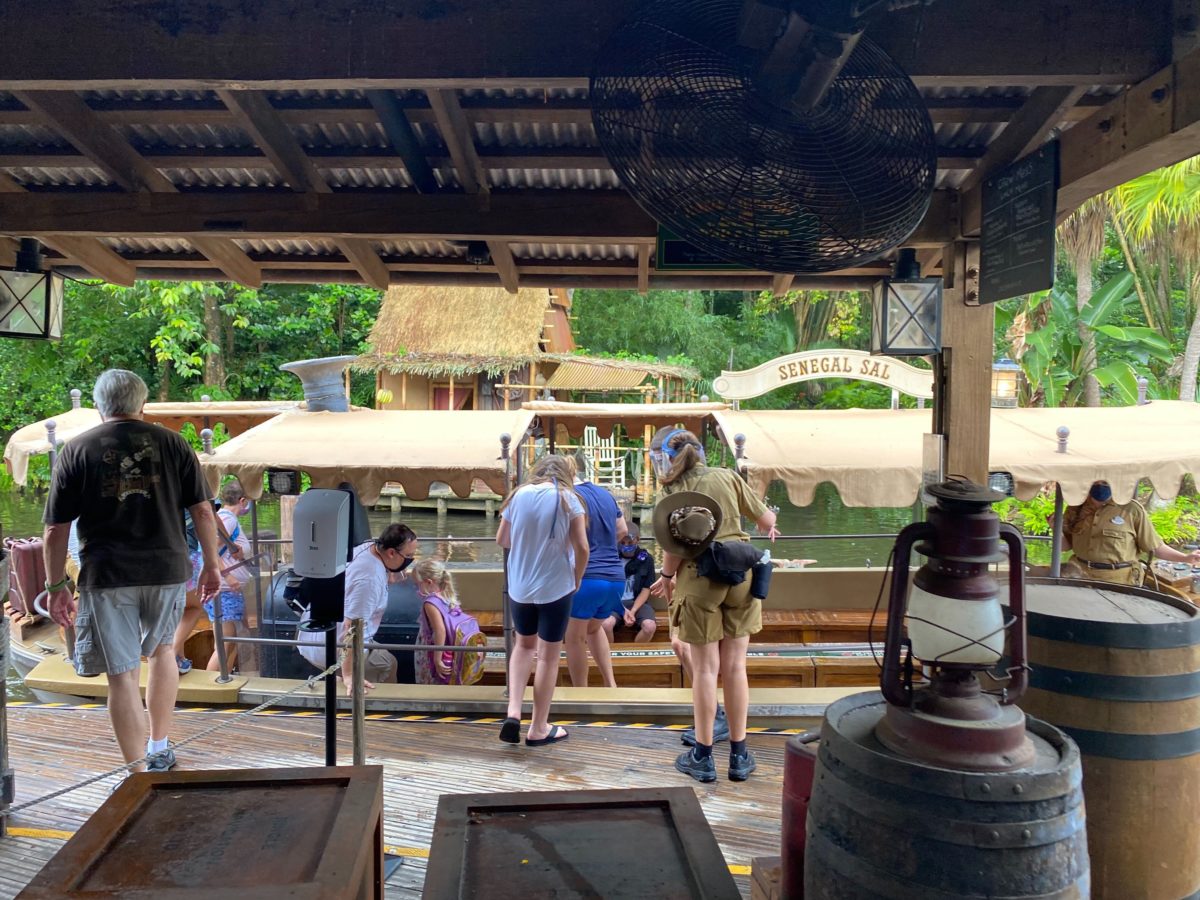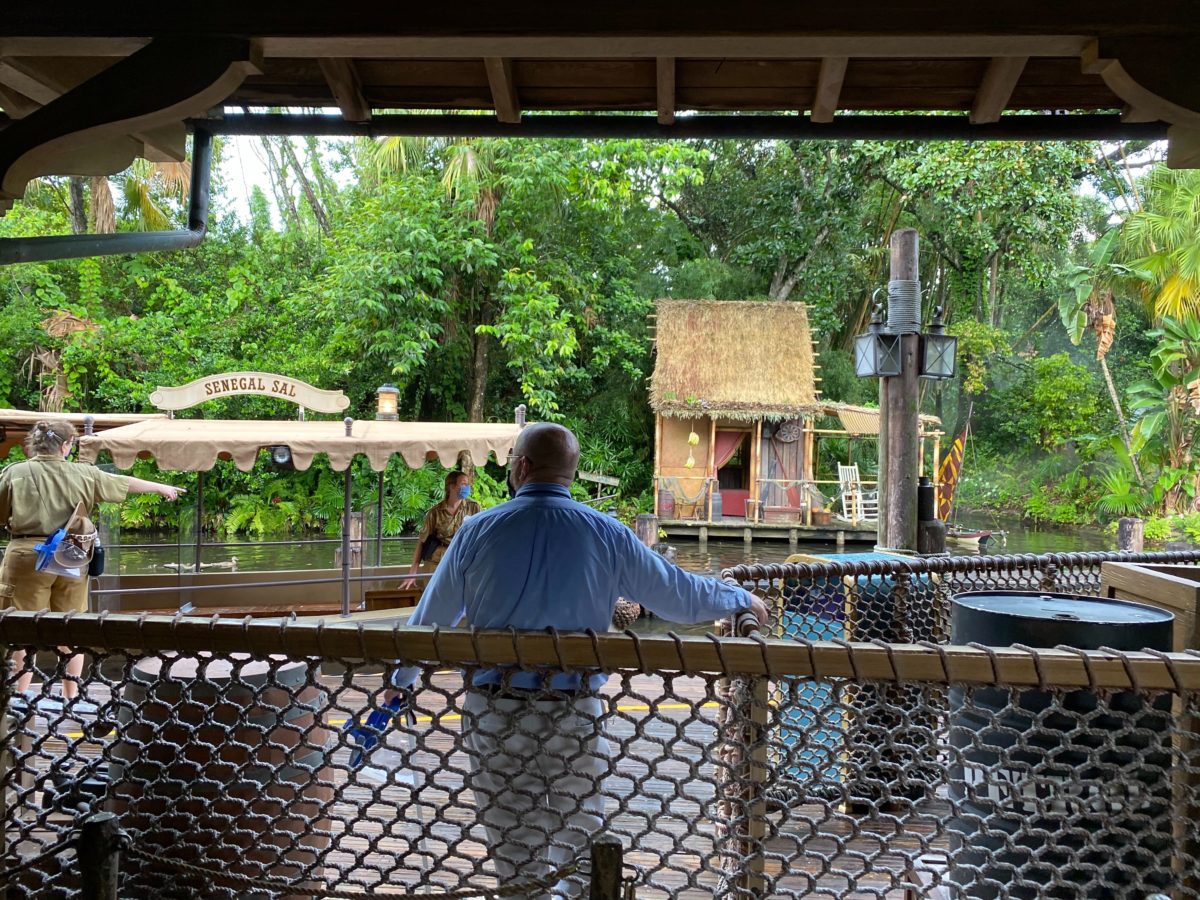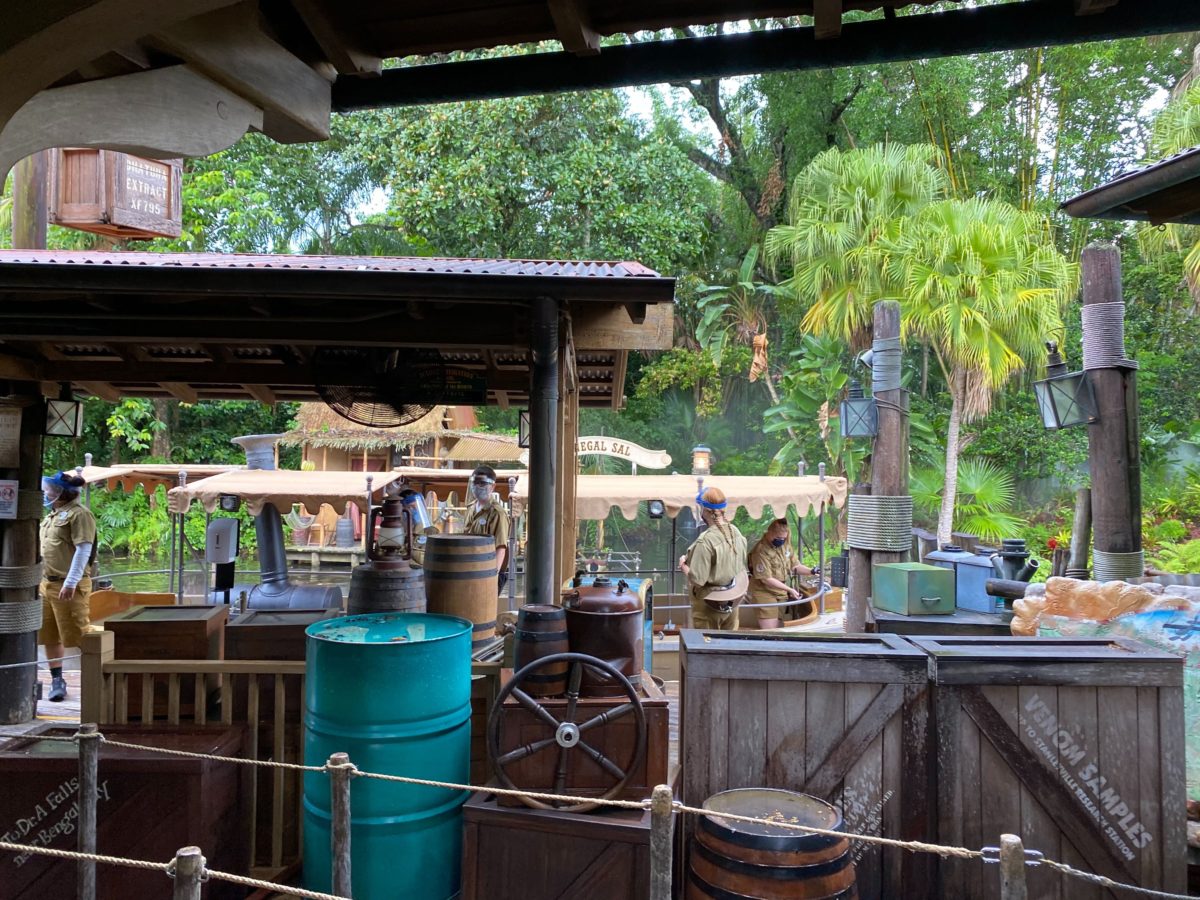 As we get closer to the dock, we can see that the cast members – including skippers – are fully equipped with face masks and face shields.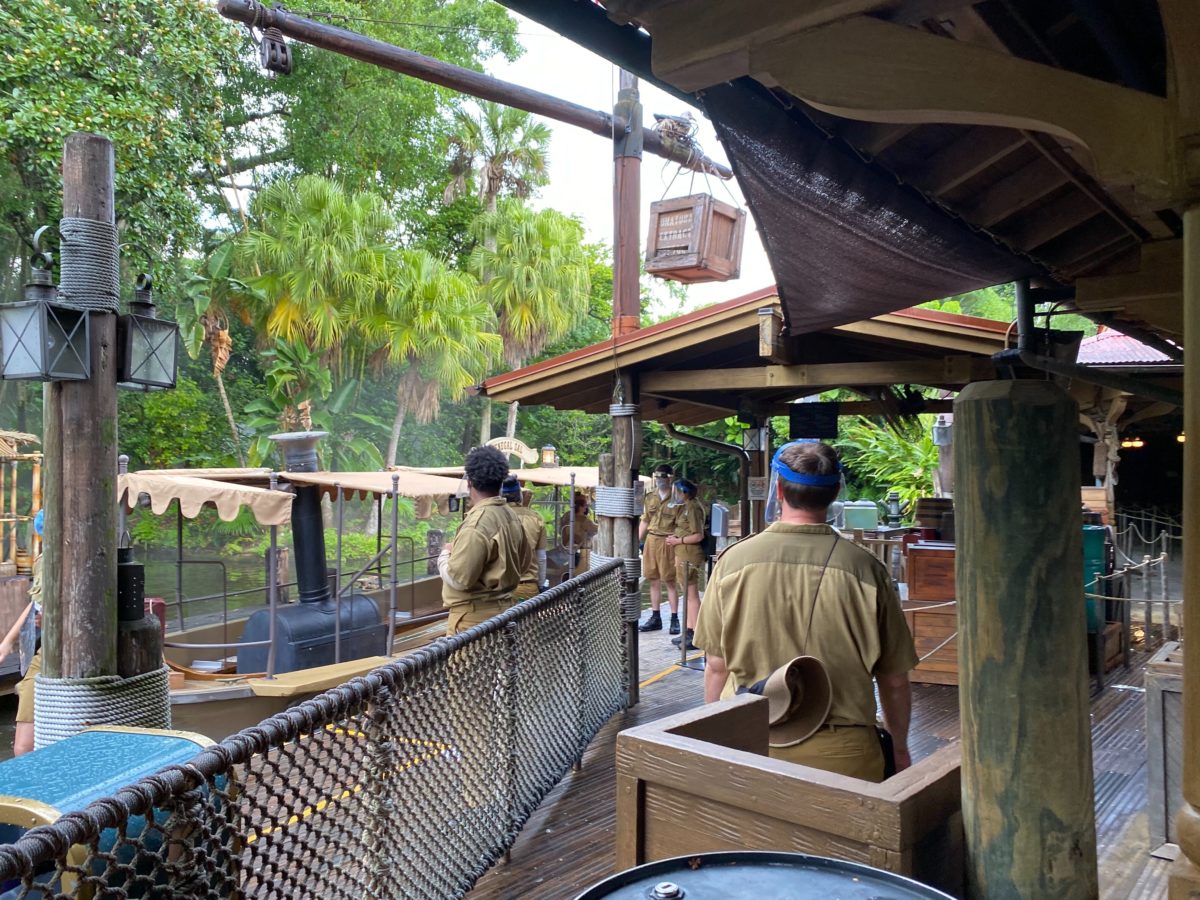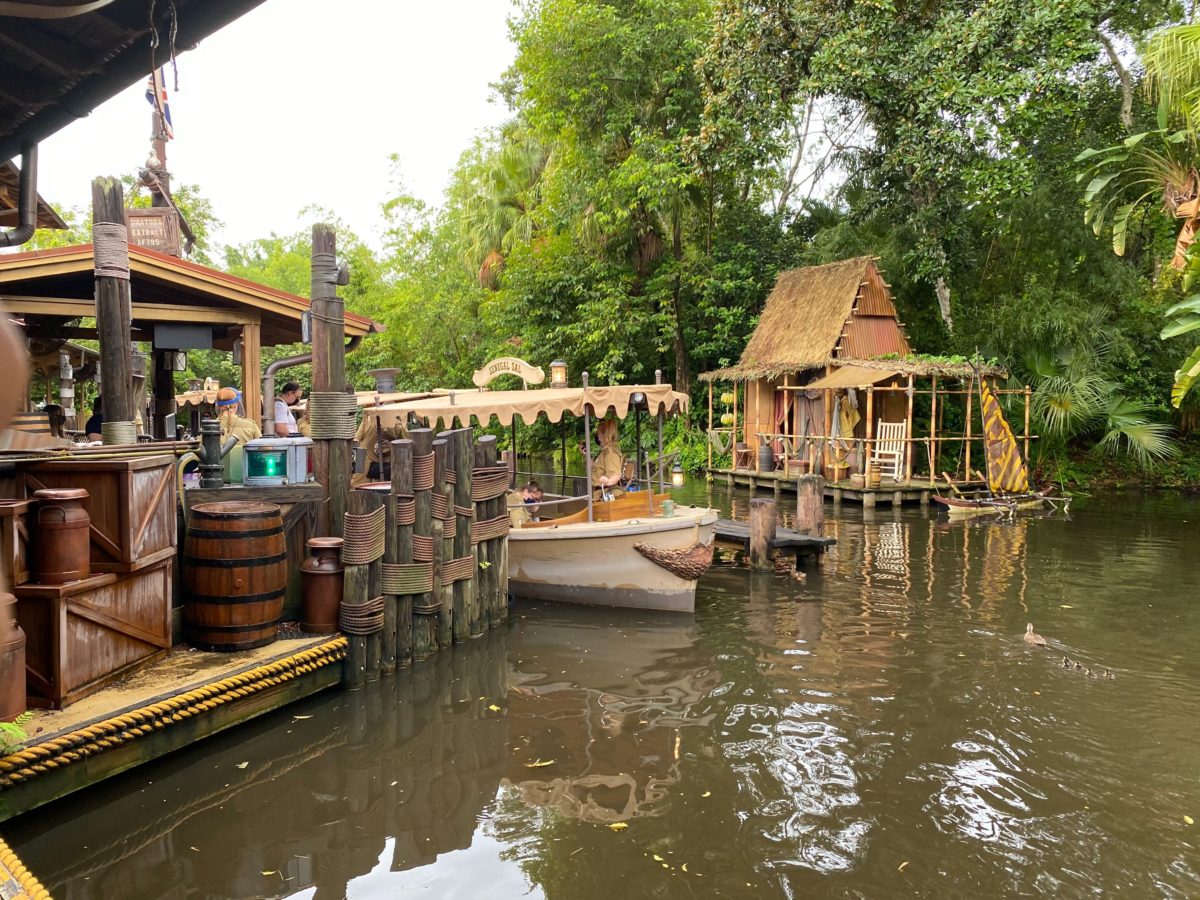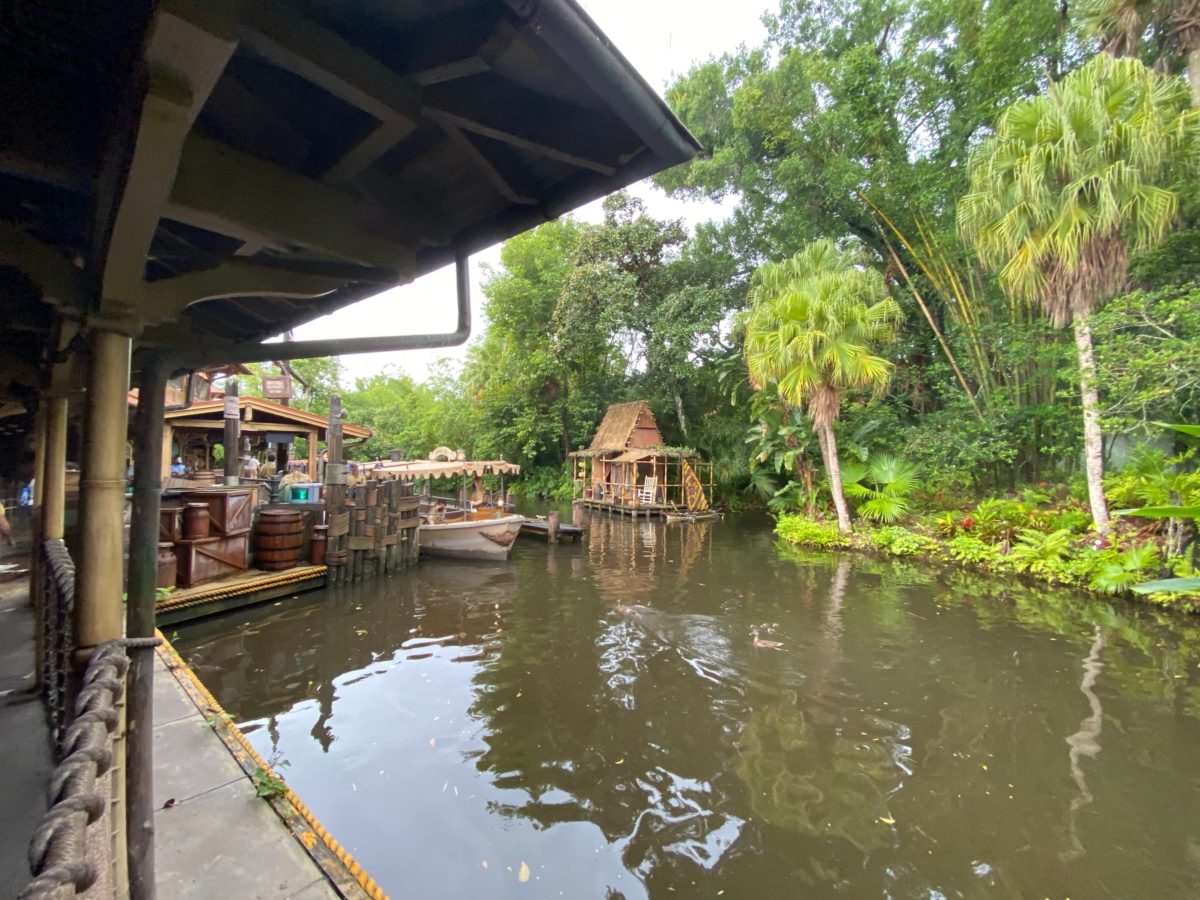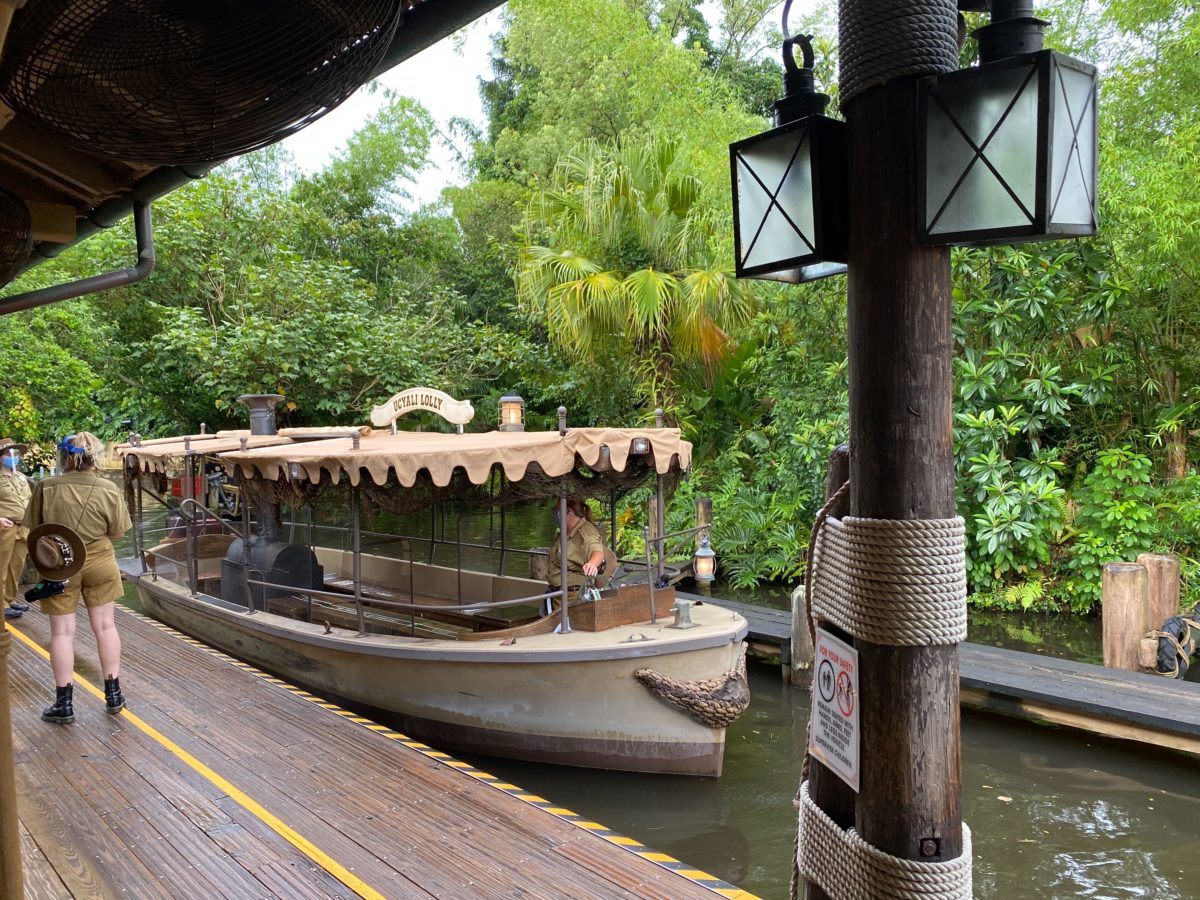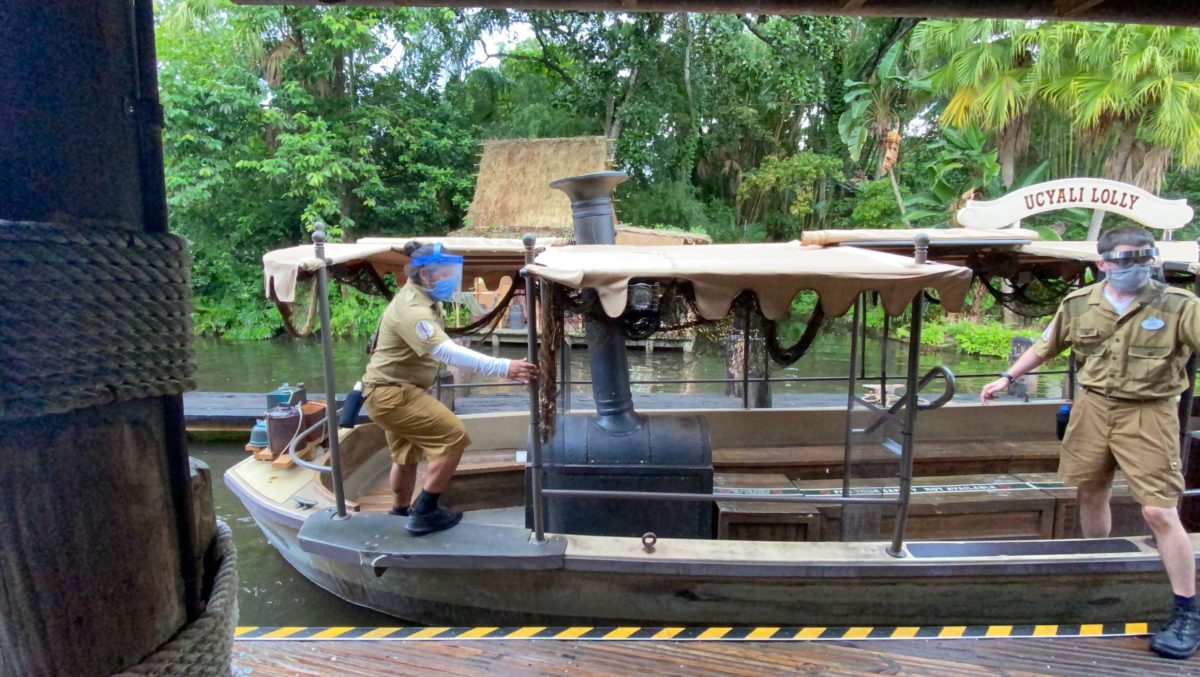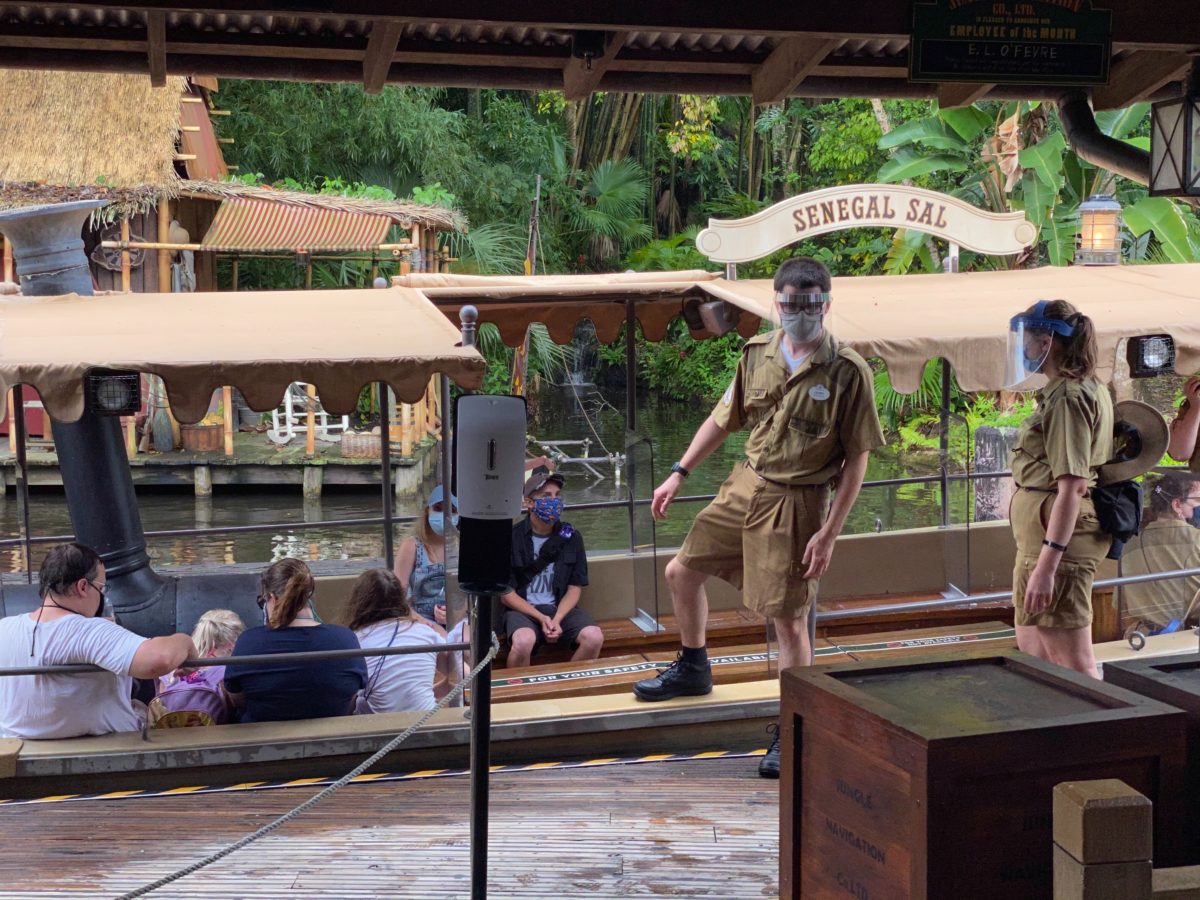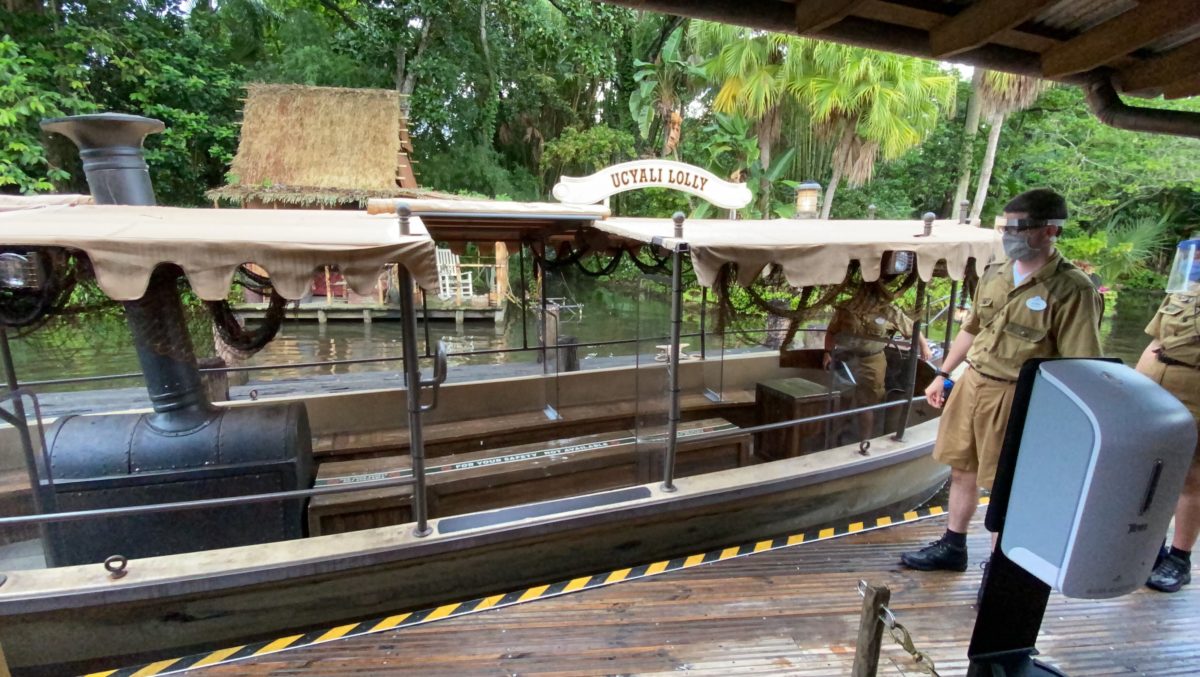 Looks like a boat is here for us!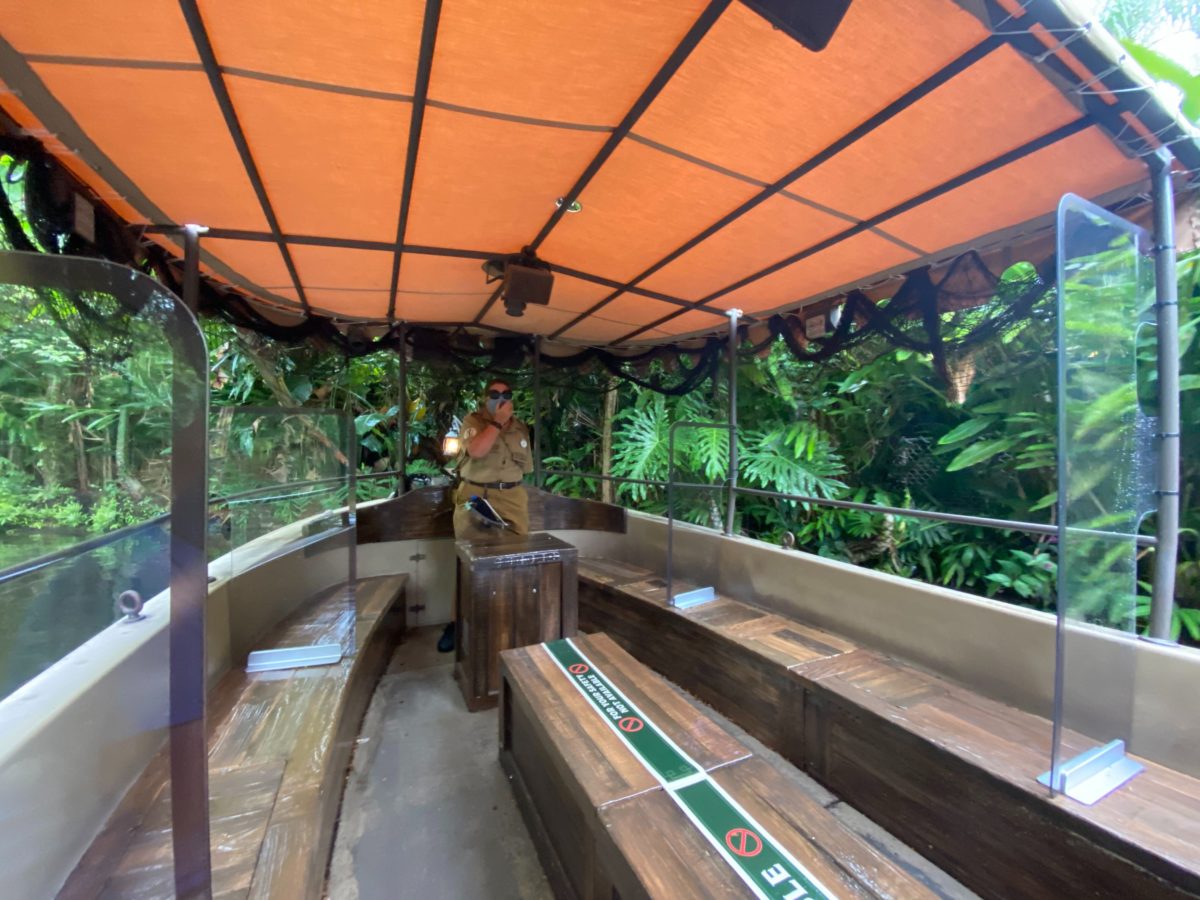 As we climb aboard our boat, we start to notice pretty significant changes to the attraction experience. Most notably, clear Plexiglas shields have been installed along the benches, dividing parties and allowing protection between guests.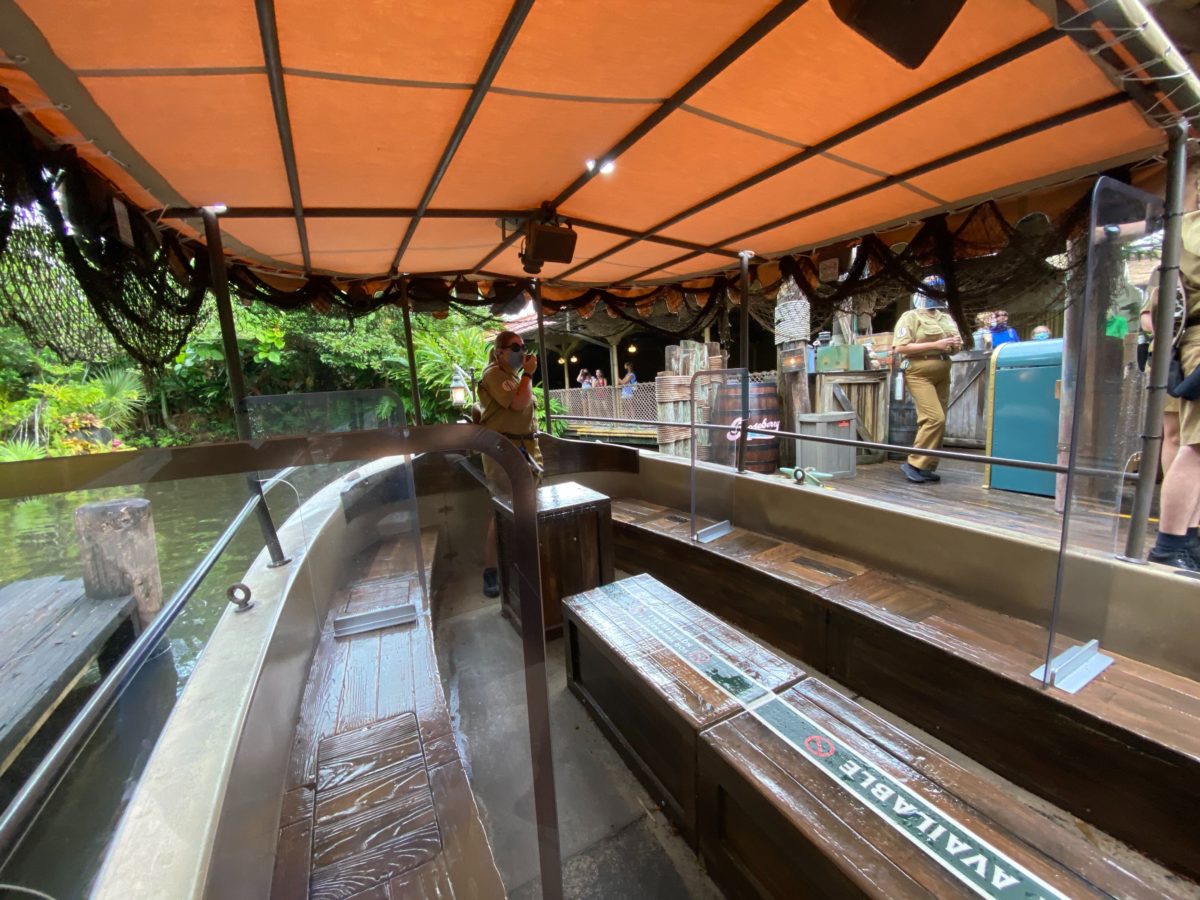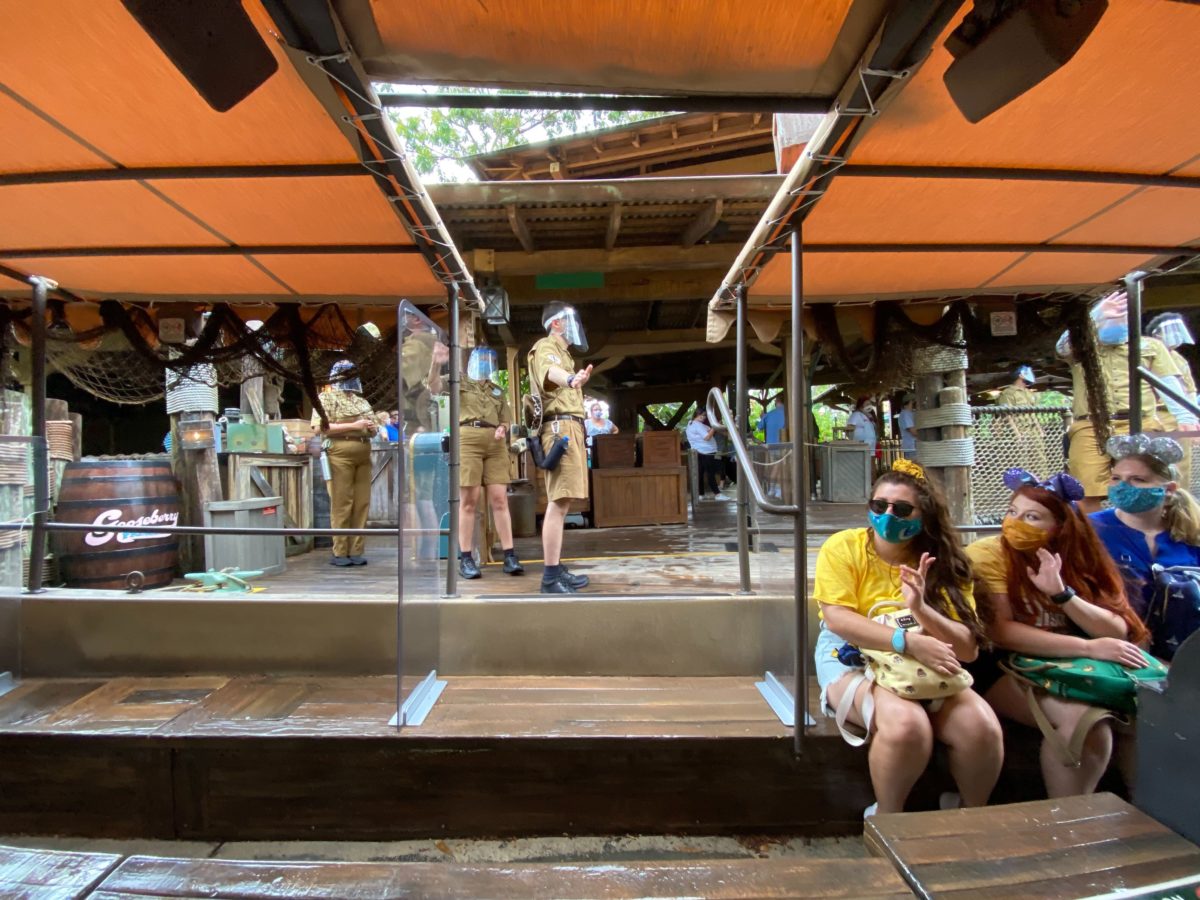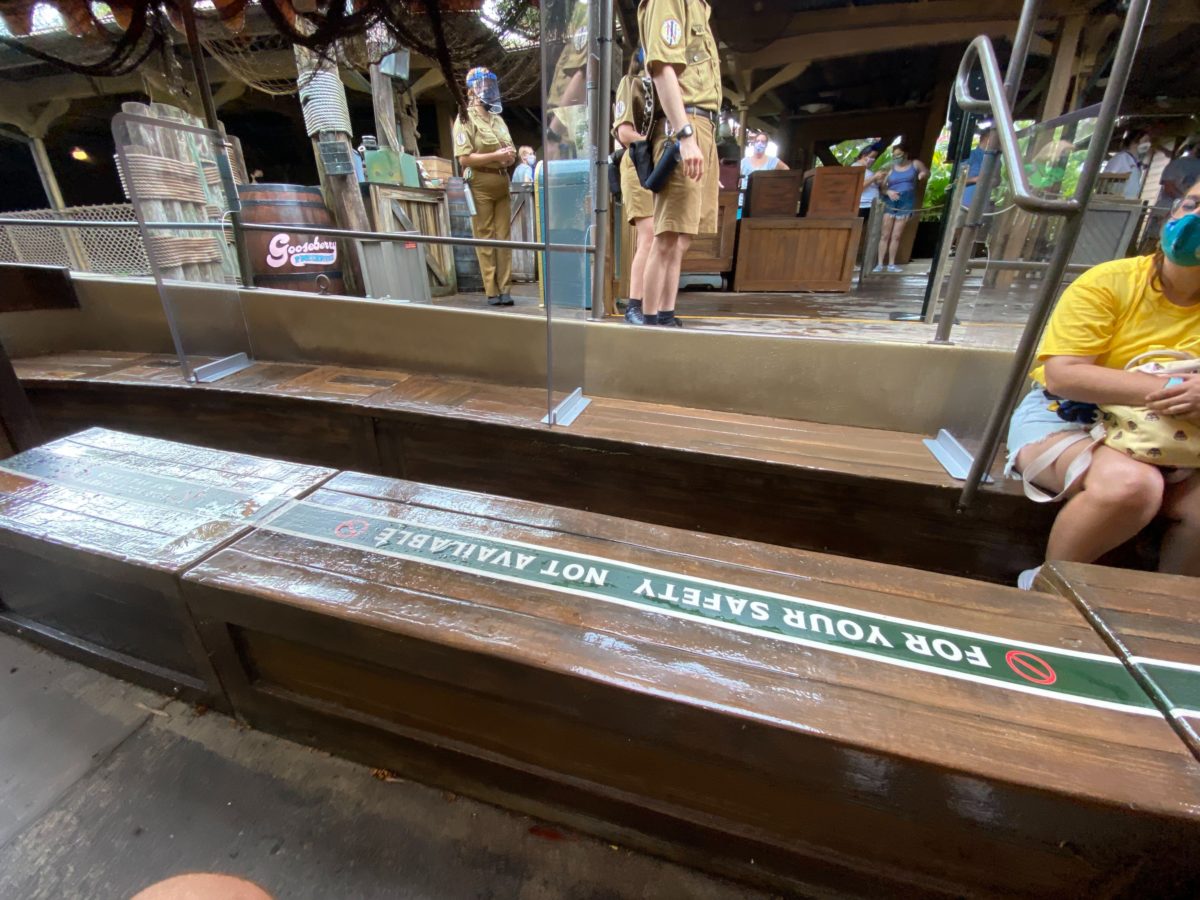 As well as the shields, new markings have been stuck to the benches, advising guests of where not to sit. Most specifically, guests can no longer sit on the bench through the middle of the boat, keeping seating limited to the outside. The signage is stylized to Adventureland, which is a nice touch.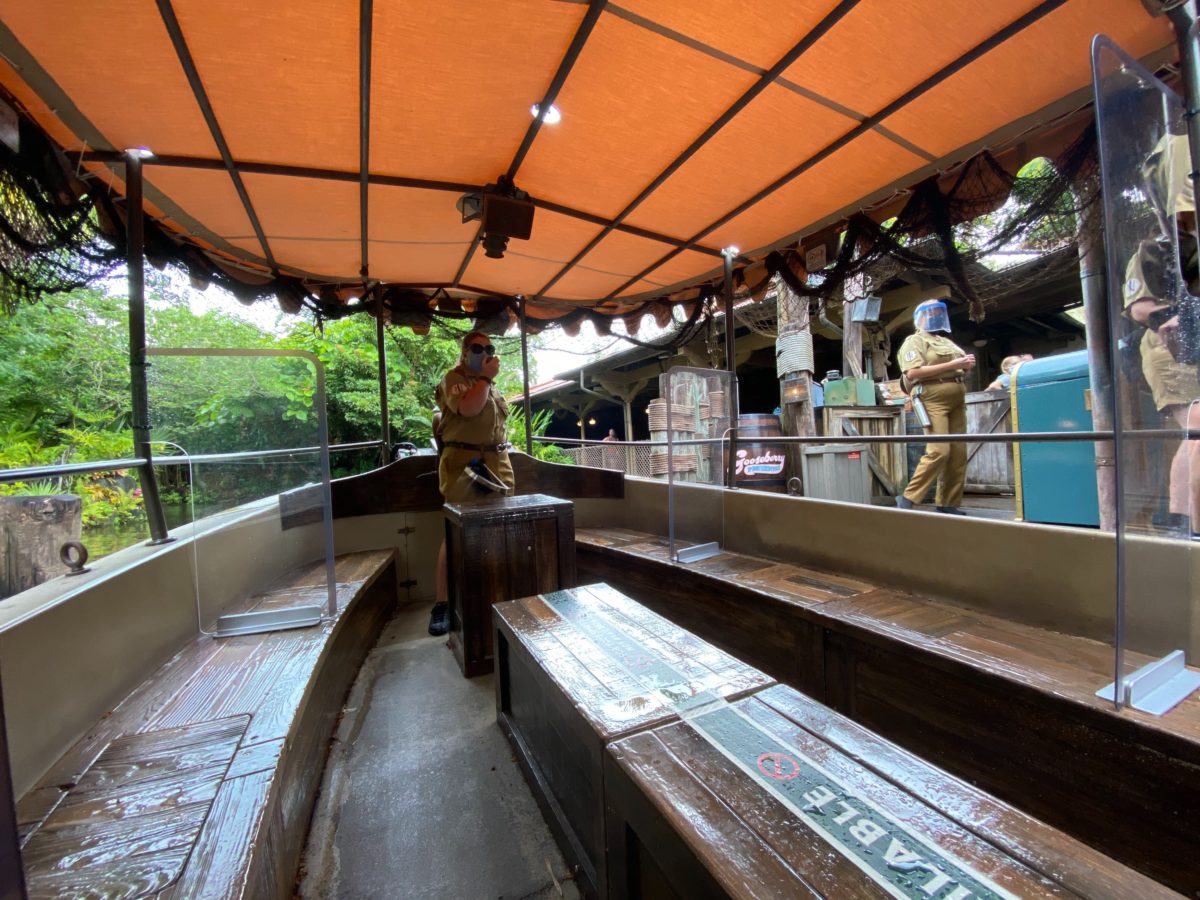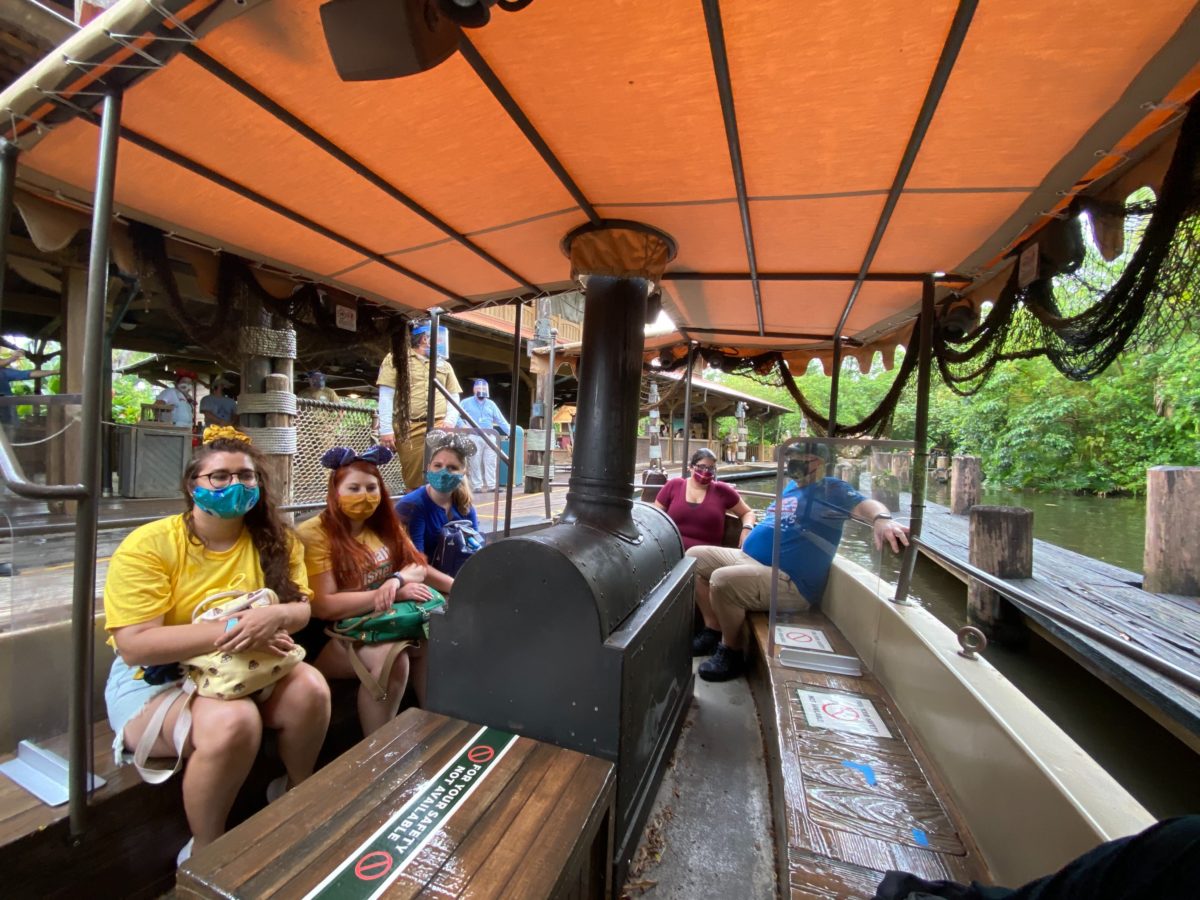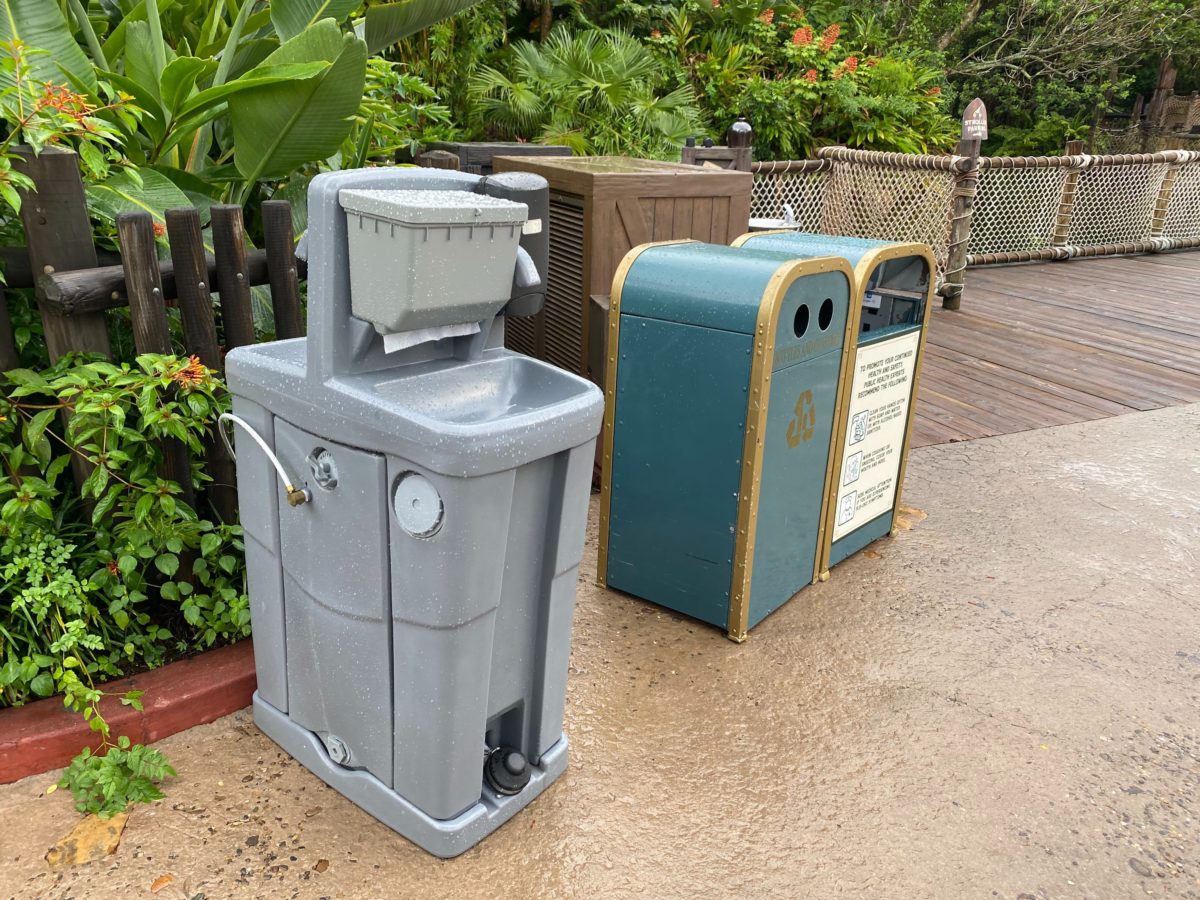 It is also worth mentioning that a new handwashing station has been installed next to the water fountains outside the attraction. You can see that the trash can has also been propped open too, to help limit touch-contact, with a long health and safety notice sign affixed to the front of the bin.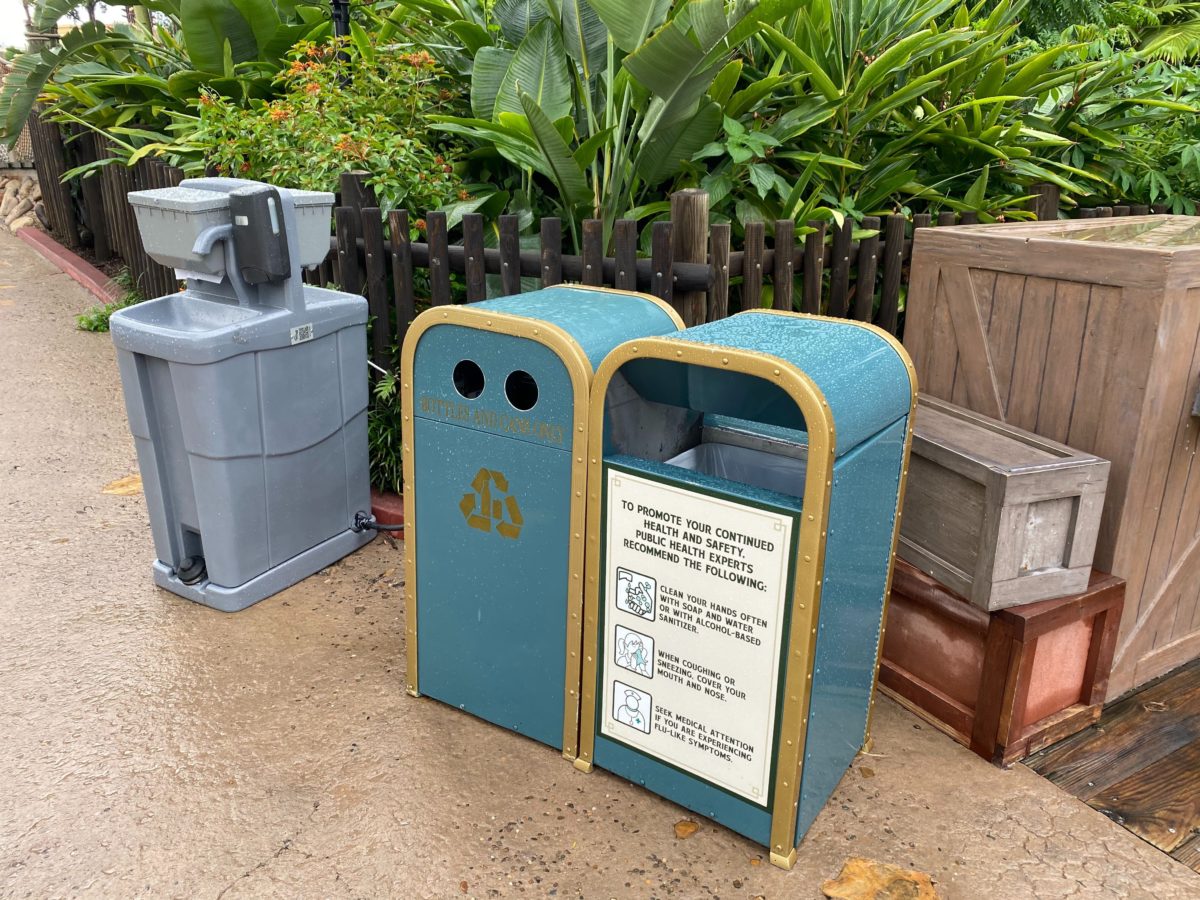 Will you be rushing back for a ride down the rivers of Jungle Cruise any time soon? What do you think of the social distancing measures put in place within the boats? Let us know!