Welcome back to the Magic Kingdom! It's been an eventful morning as we've gone through the new temperature screening process, taken a ride on a socially-distanced Monorail, and finally arrived at the Most Magical Place on Earth.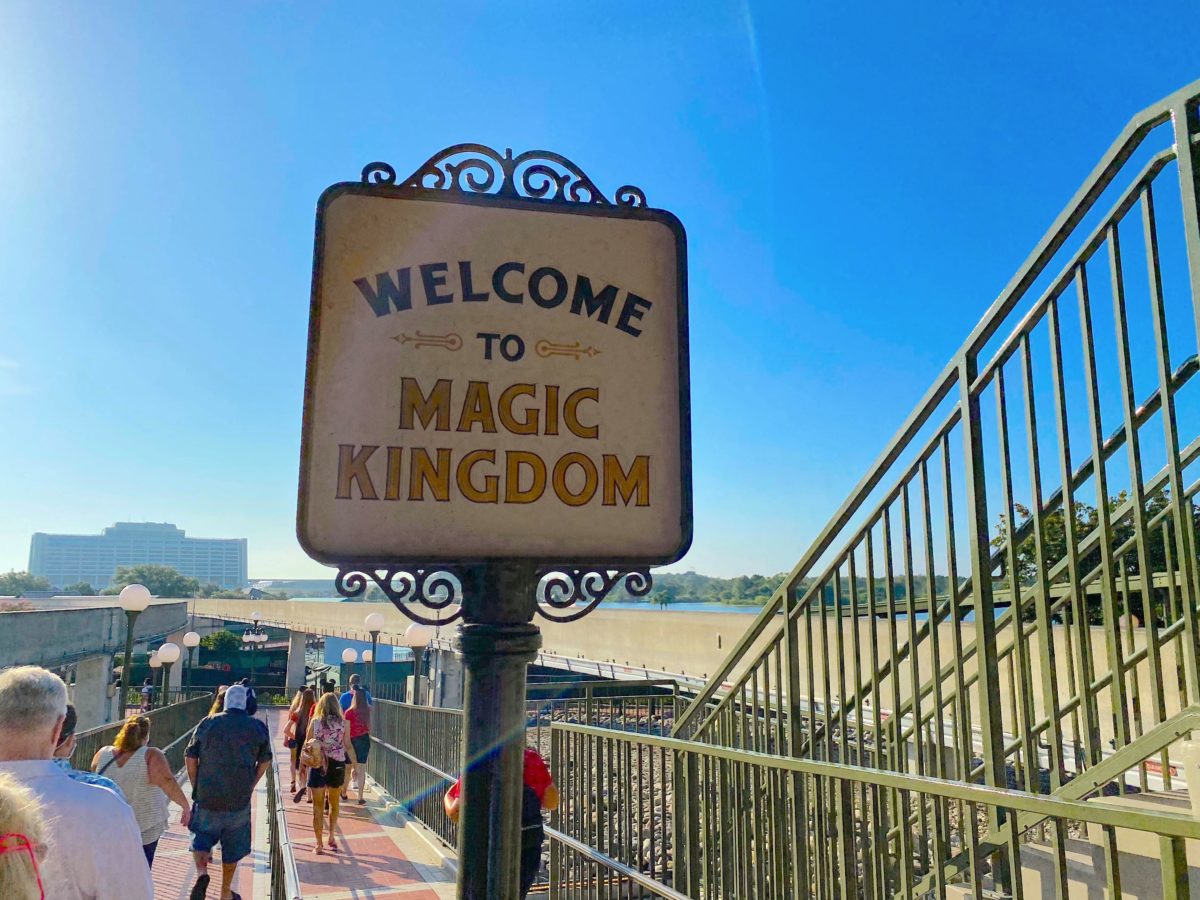 Guests scurried down the ramp as they disembarked the Express Monorail, eager to get to the Magic Kingdom gates for Cast Member previews this morning.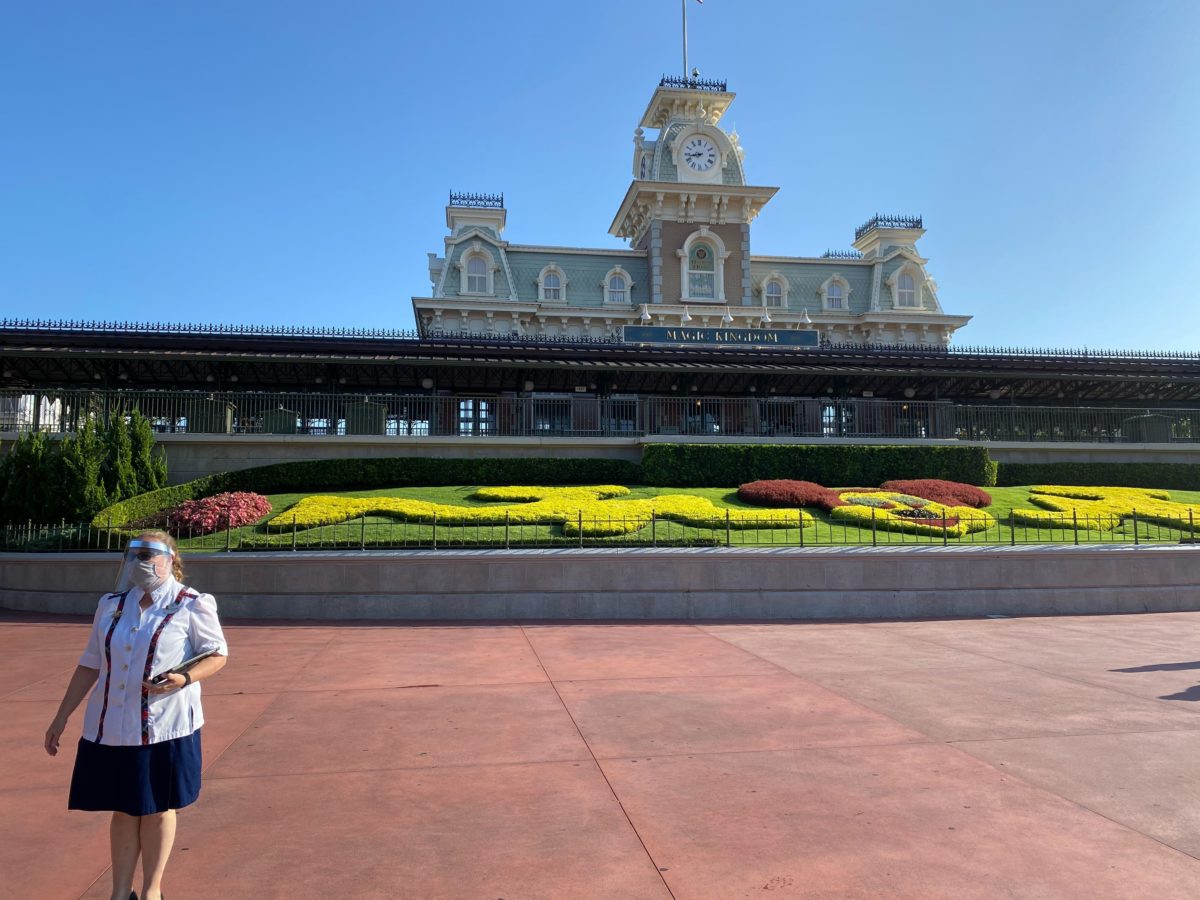 As you arrive, Cast Members in face shields and face coverings welcome you back to the magic. Essential Cast Members have been on hand to ensure that landscaping and park maintenance were kept up throughout the extended closure.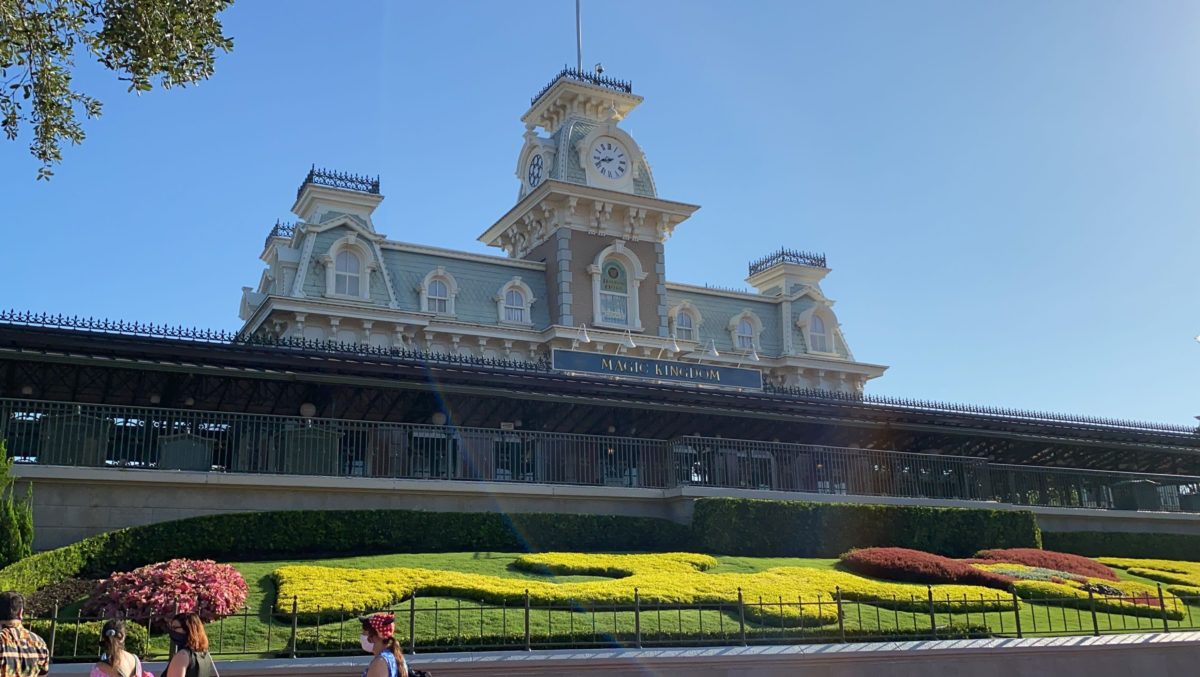 It's an emotional sight as you walk up to the train station and iconic Mickey flower bed.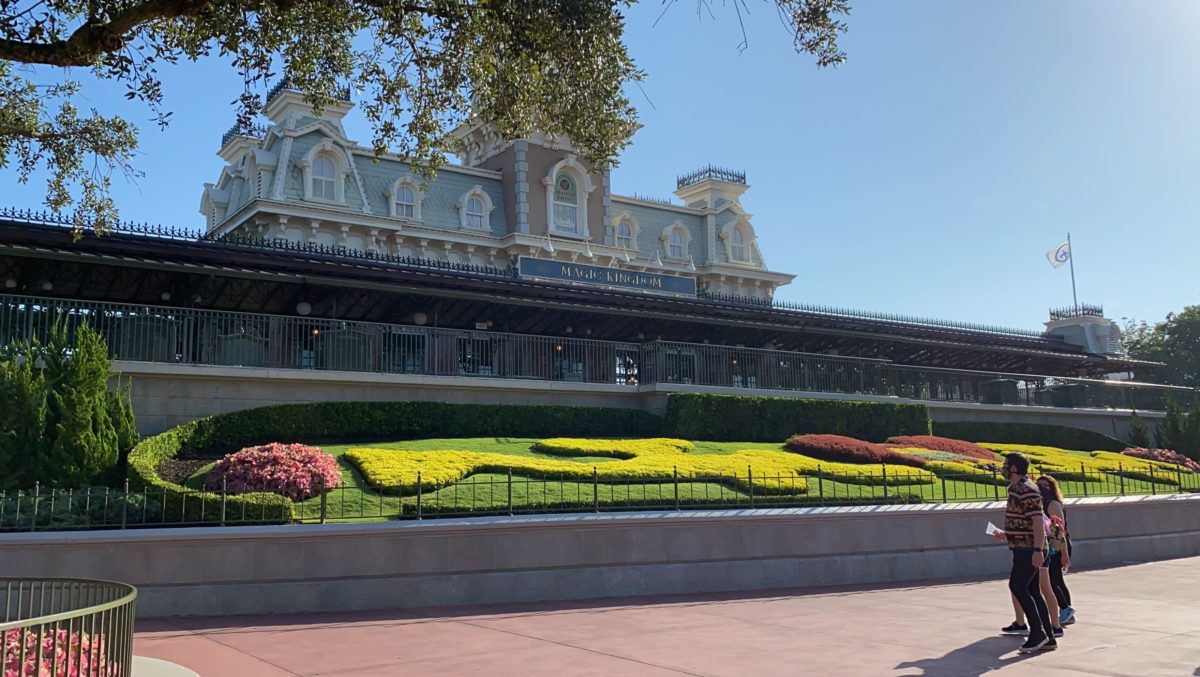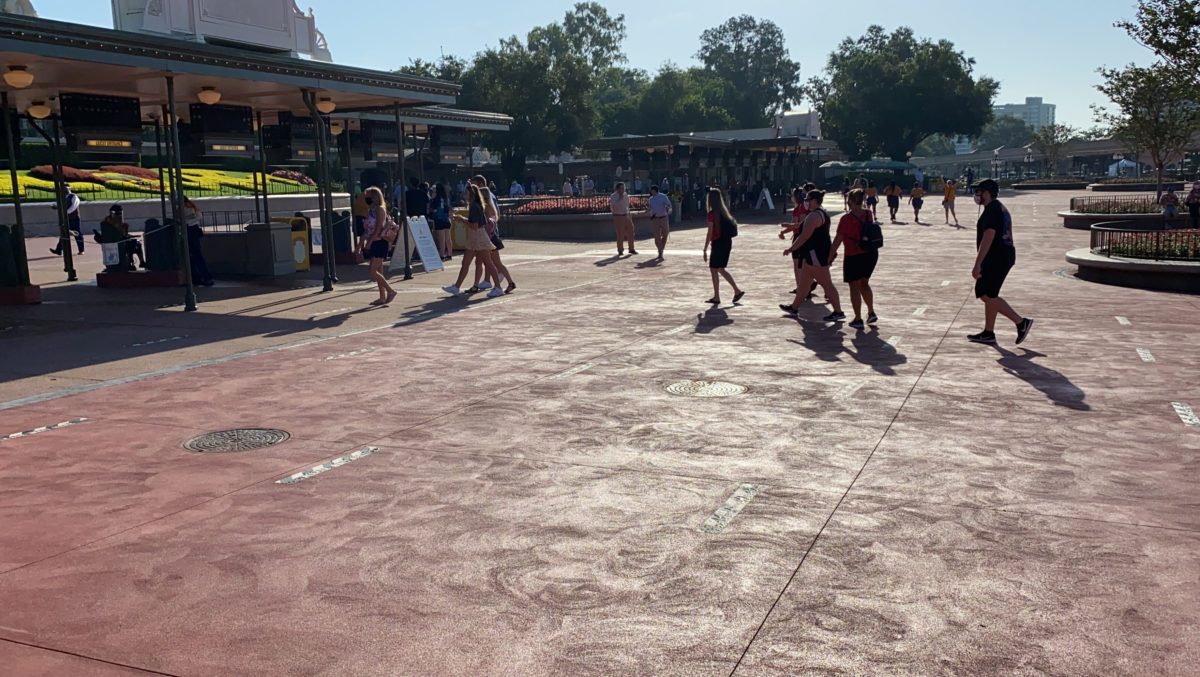 Social distancing markers are set out on the floor extending from the park entrance. Given the low crowds and limited capacity this morning for Cast Member previews, we didn't see any lines forming.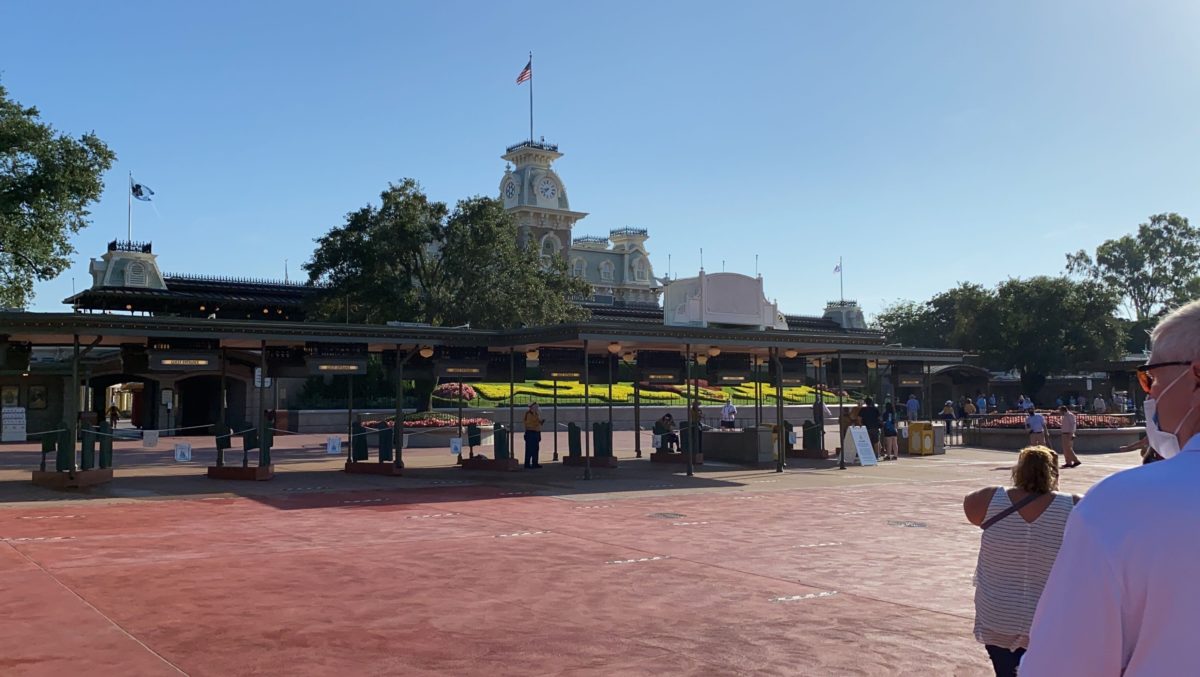 Cast Members are equipped with iPads to check in guests with preview confirmations.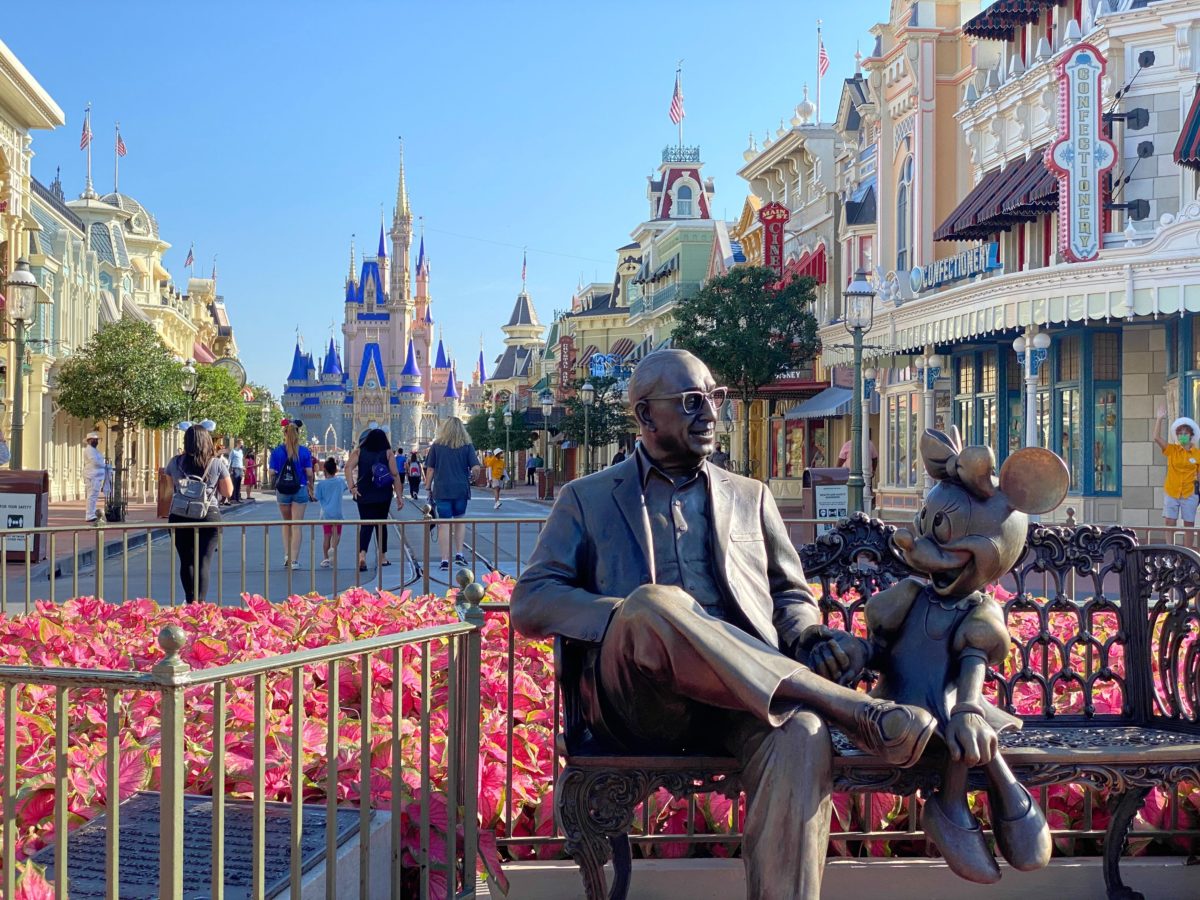 And once again, Roy and Minnie welcome back guests to the Magic Kingdom.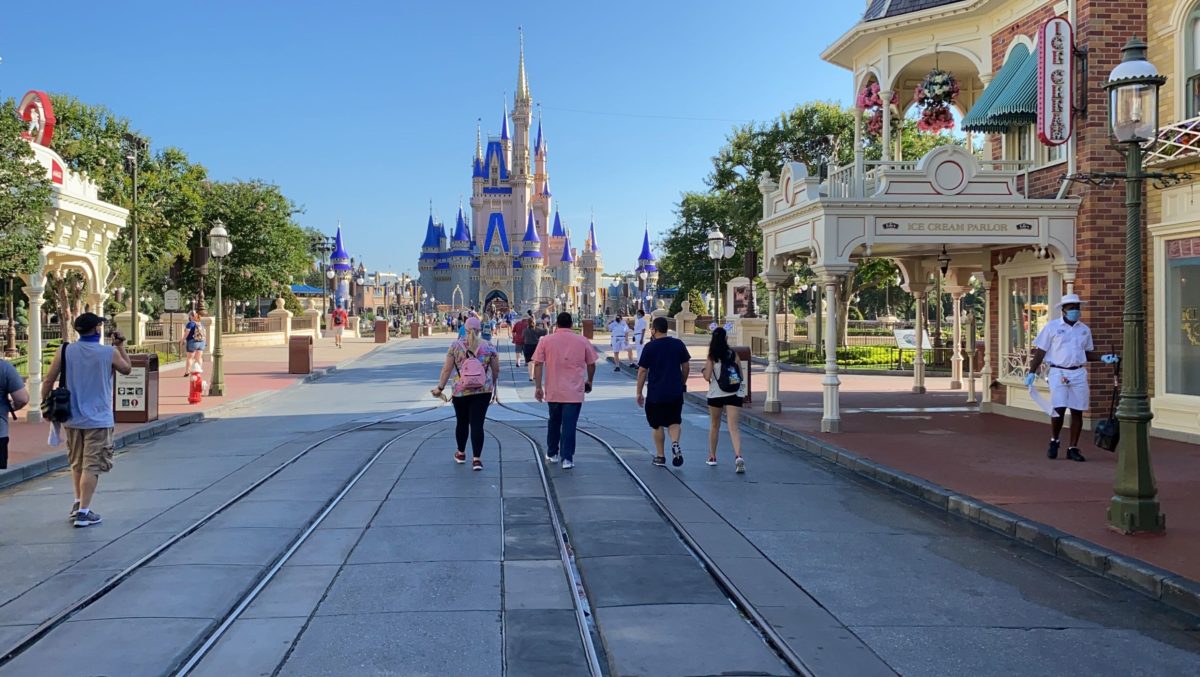 As we continue our walk down Main Street, U.S.A., we spot the newly-refinished Cinderella Castle, debuting colors of royal blue and rose gold, gleaming in the morning sun. A slight relief from previous aerial photos that showed a bright pink castle, the colors seem much more subdued and classic in person.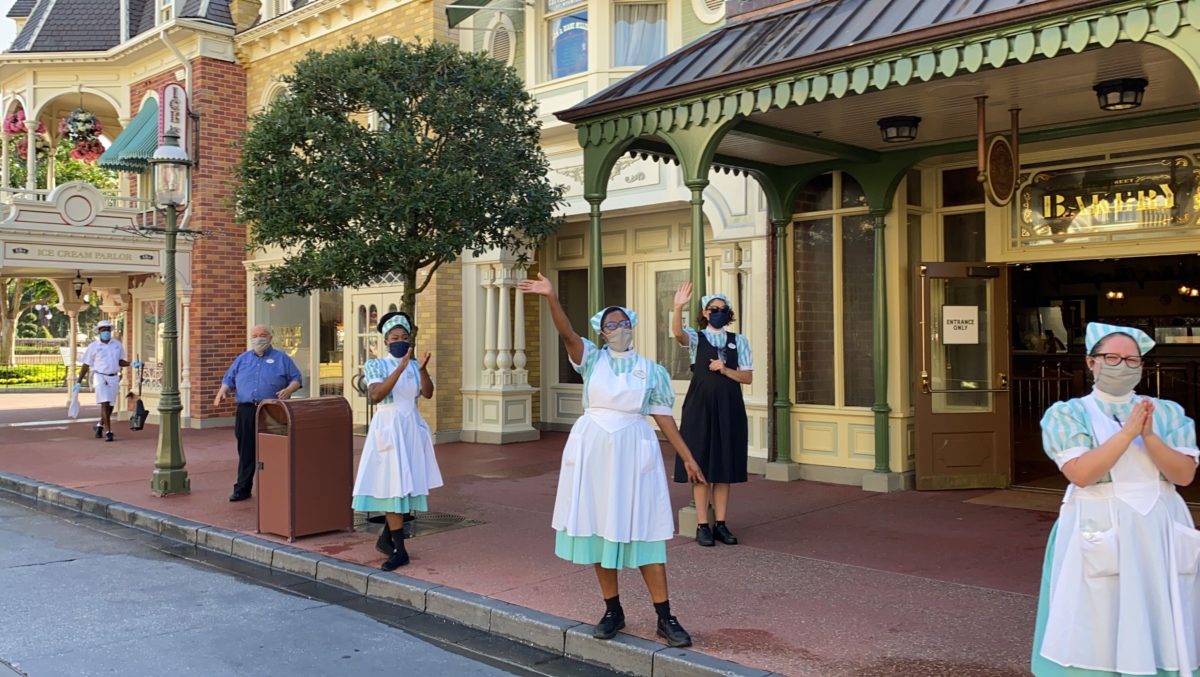 Cast Members from the Main Street Bakery eagerly waved at guests, welcoming them back.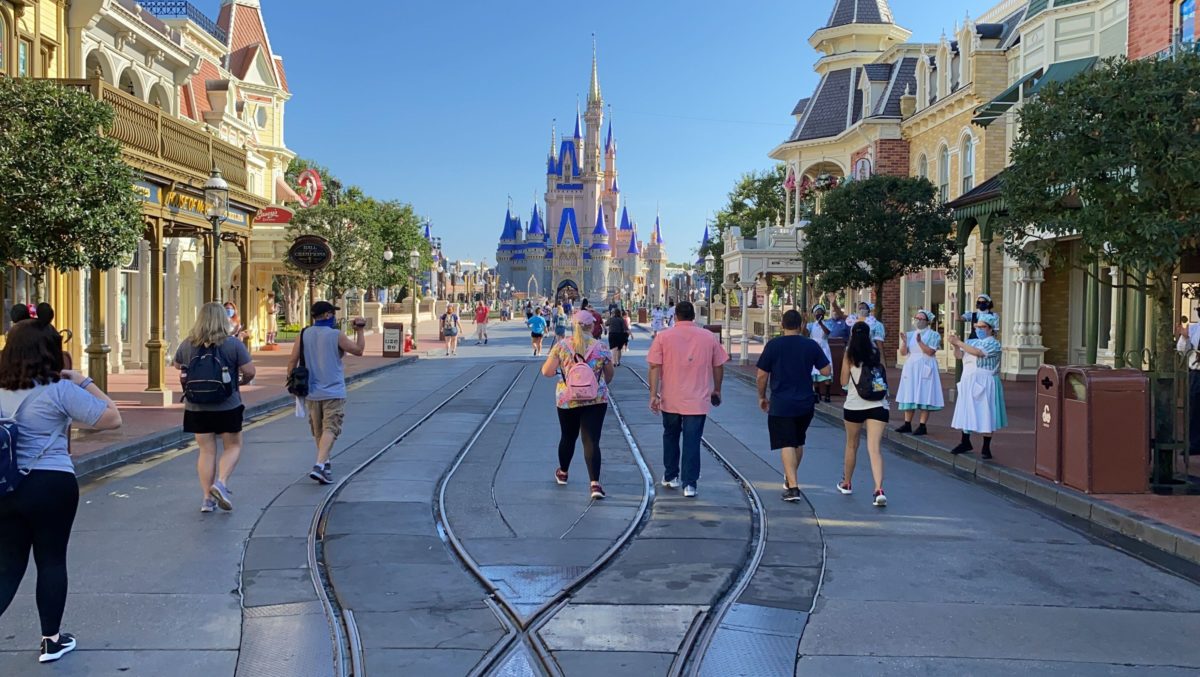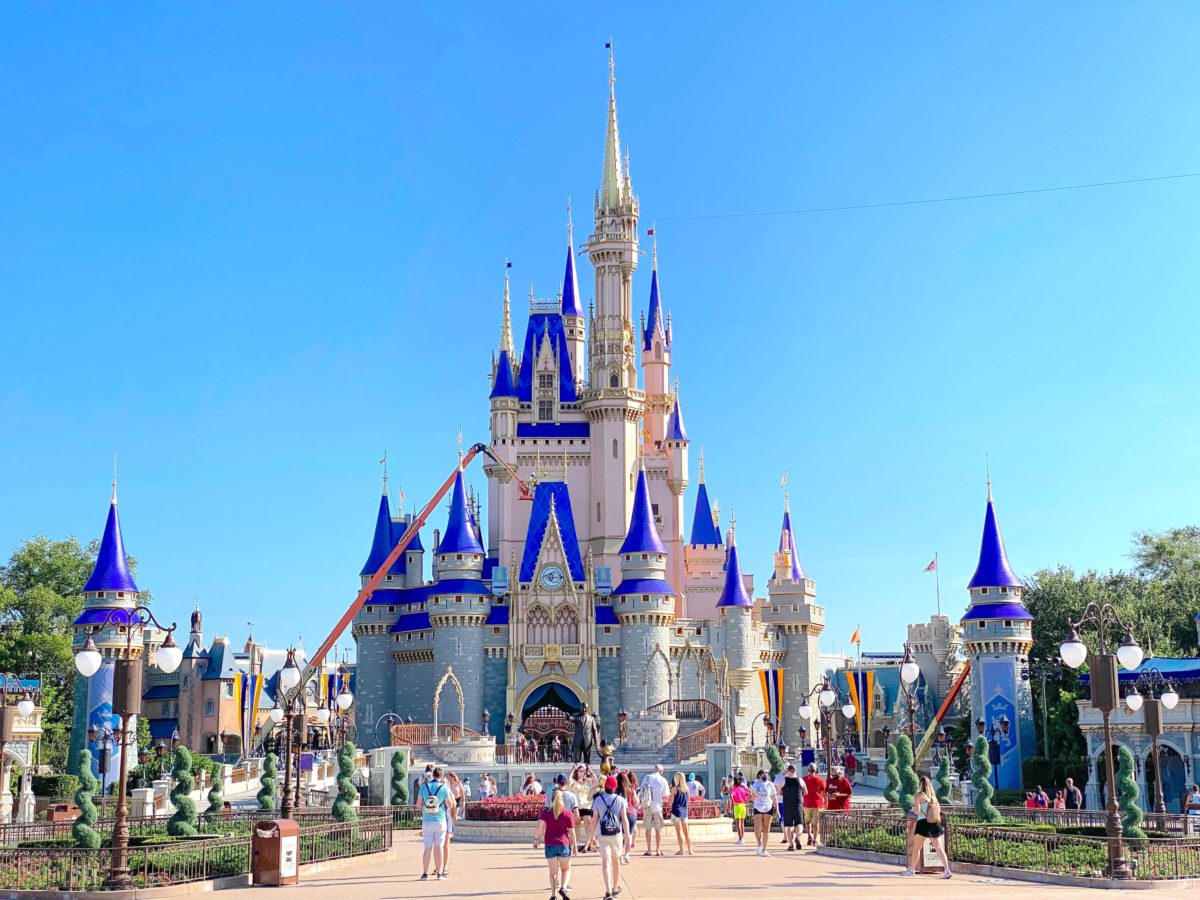 Final touches are still being added to Cinderella Castle, on schedule to be completed by late summer, despite the extended closure.
We hope these images back at the Magic Kingdom bring an extra dose of magic to your day! Stay tuned as we cover even more reopening previews, as well as the official reopenings later this week.