It's time to board the Highway in the Sky and make our way over to the Magic Kingdom for Cast Member previews today! We've made it through bag check and temperature screenings at the Transportation and Ticket Center, and now we'll walk you through the process of boarding the Express Monorail, which will also be available to transport guests for the Annual Passholder previews.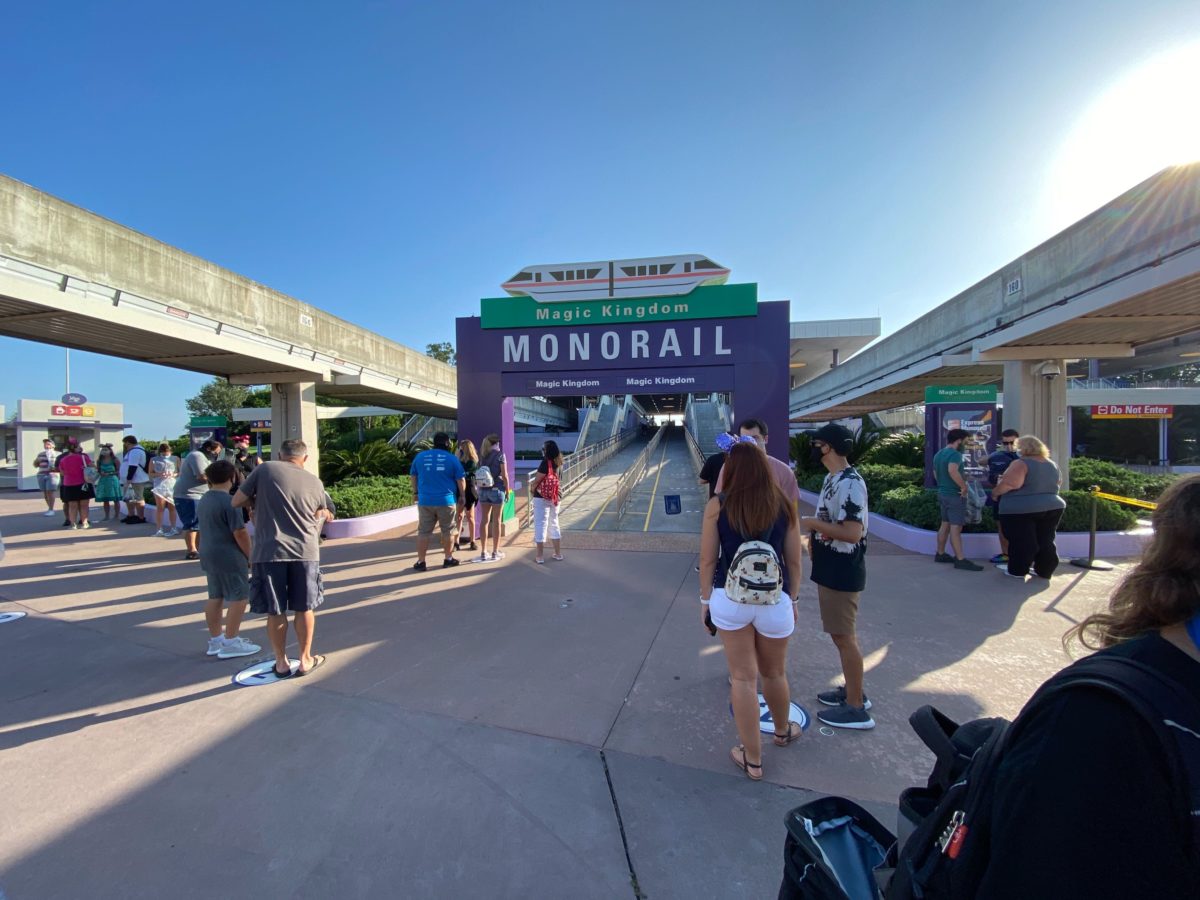 After passing through temperature screenings and bag check, guests are queued up for the monorail, standing on socially-distanced numbered markers.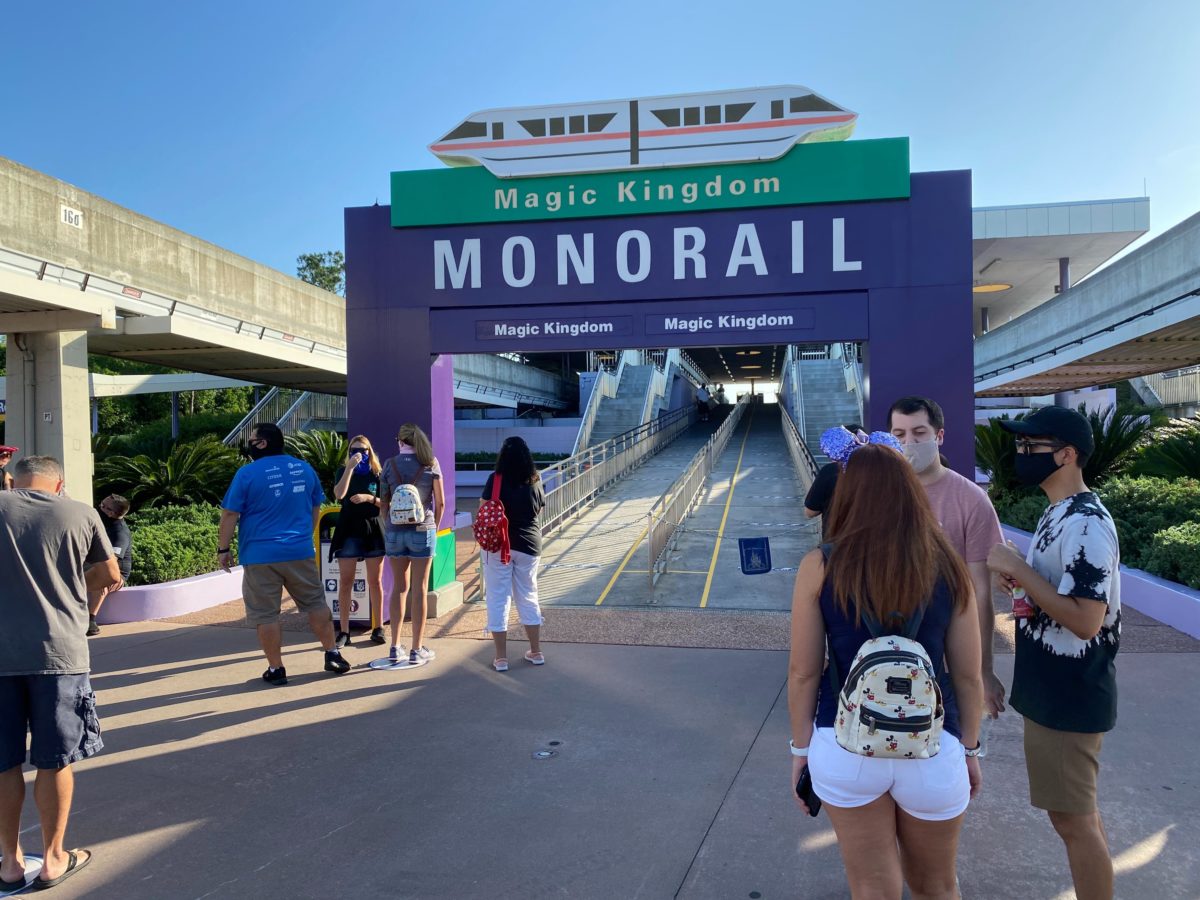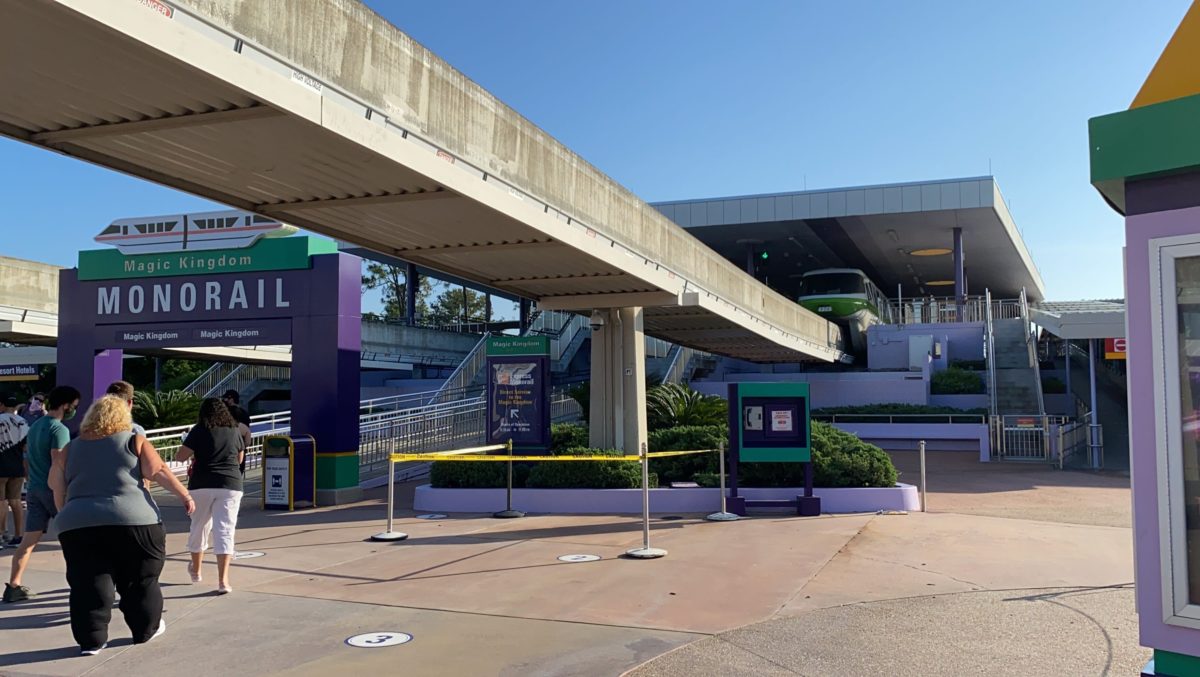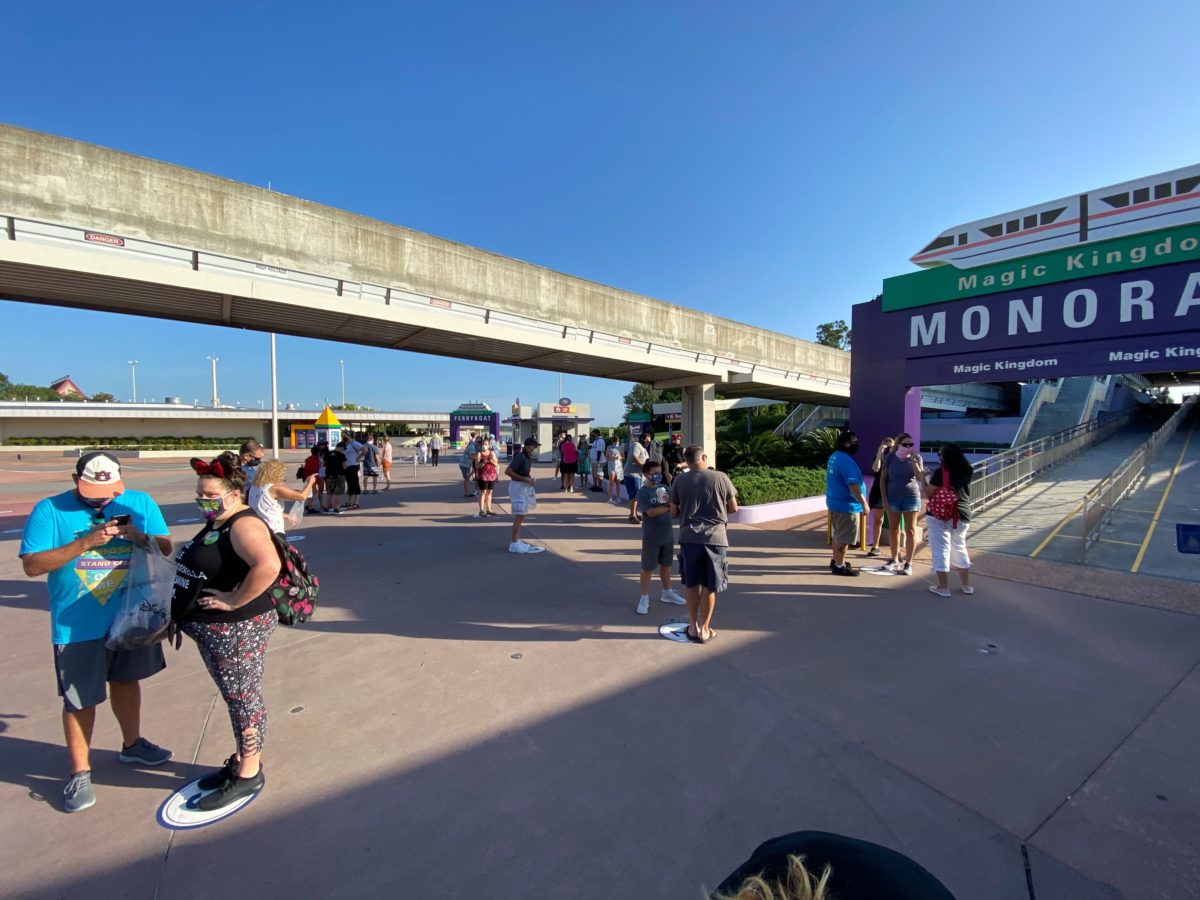 Cast Members wearing face masks and face shields instruct guests where to stand in order to facilitate social distancing.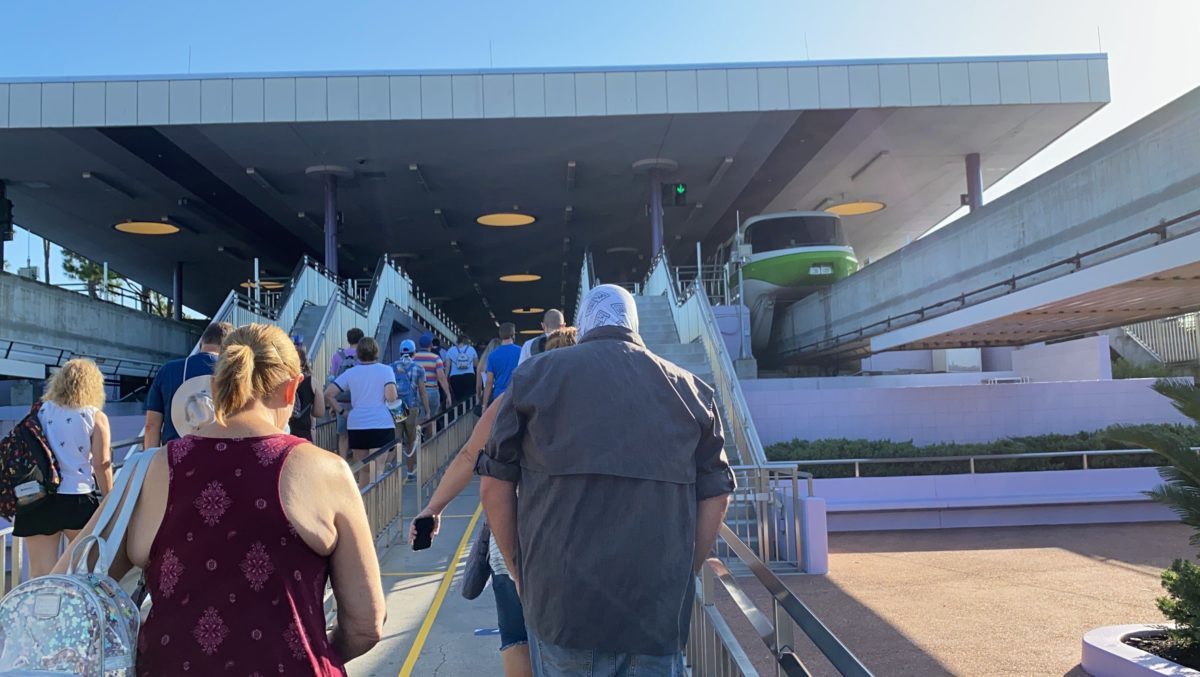 As you walk up the ramp, social distancing markers are set up along the ground.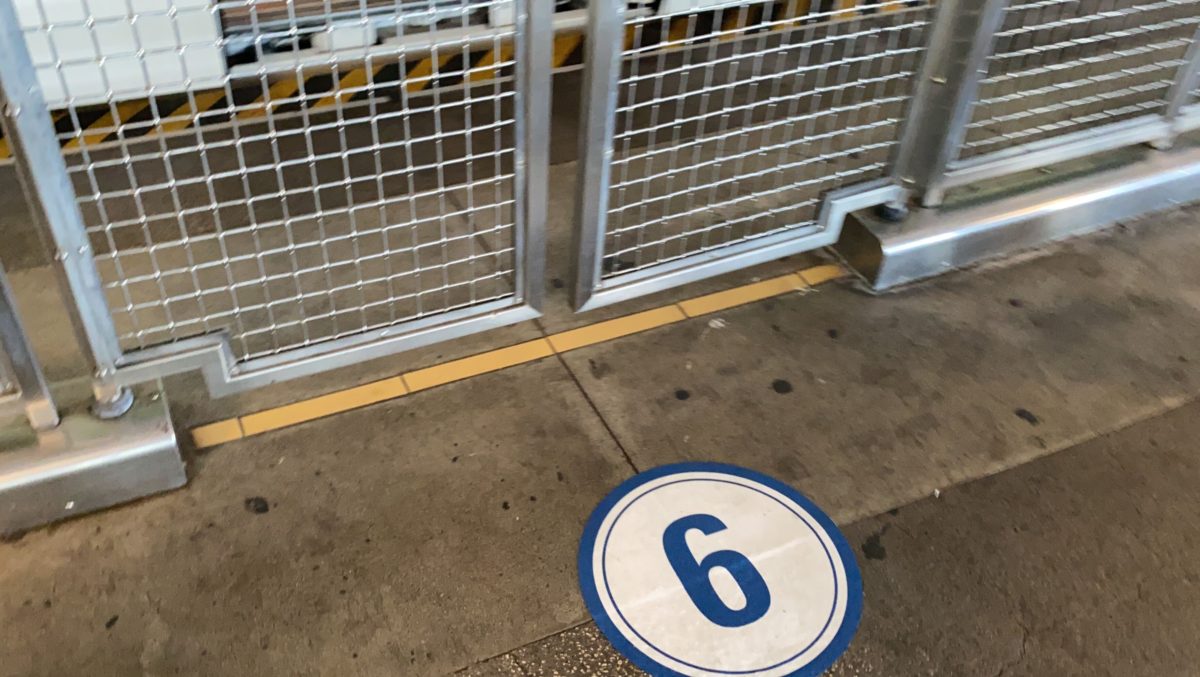 Then, instead of herding in front of gates as guests usually do, they are directed by Cast Members to stand in front of specific numbered gate markers. These numbers will correspond with the number you received while queueing up before the ramp.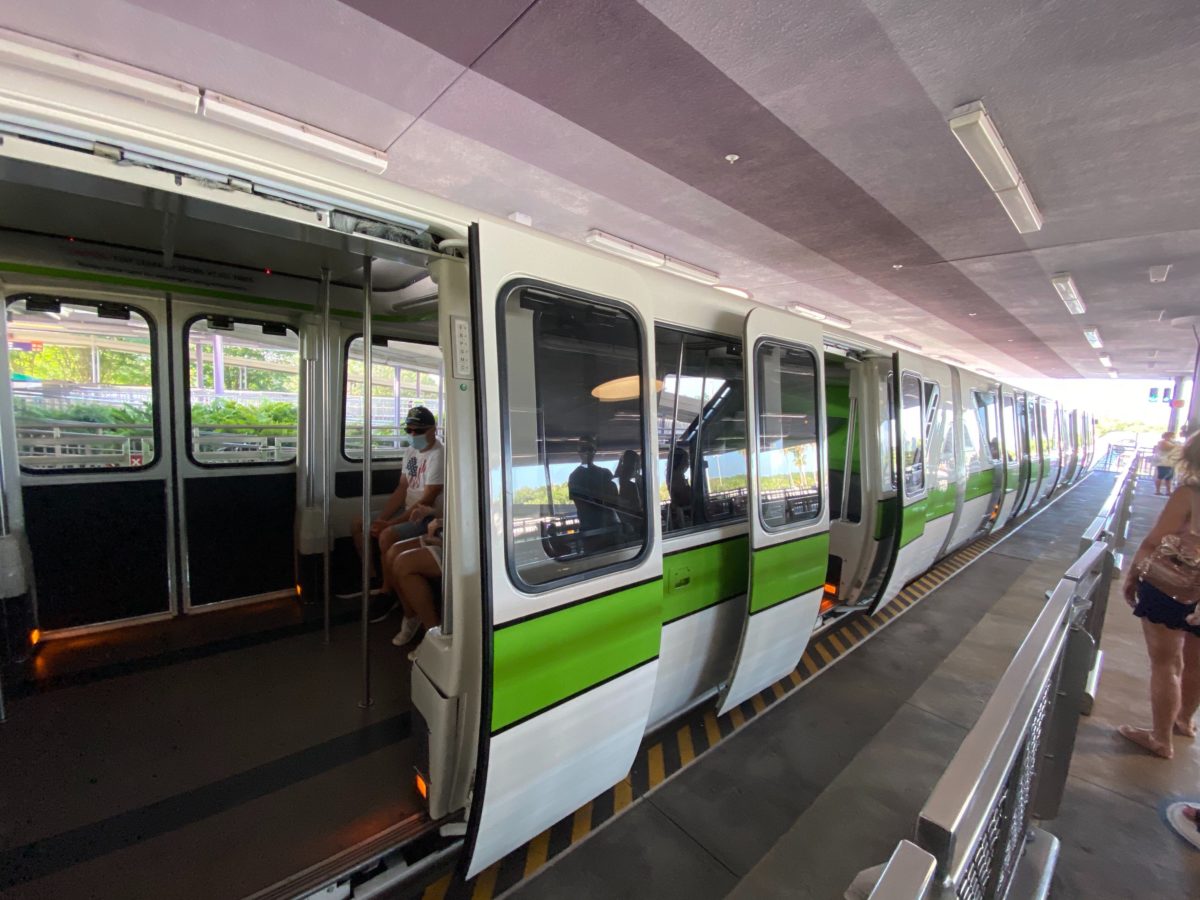 Guests also receive instruction on how to group together for seating. Those with large parties may be split up between multiple cabins to avoid overcrowding.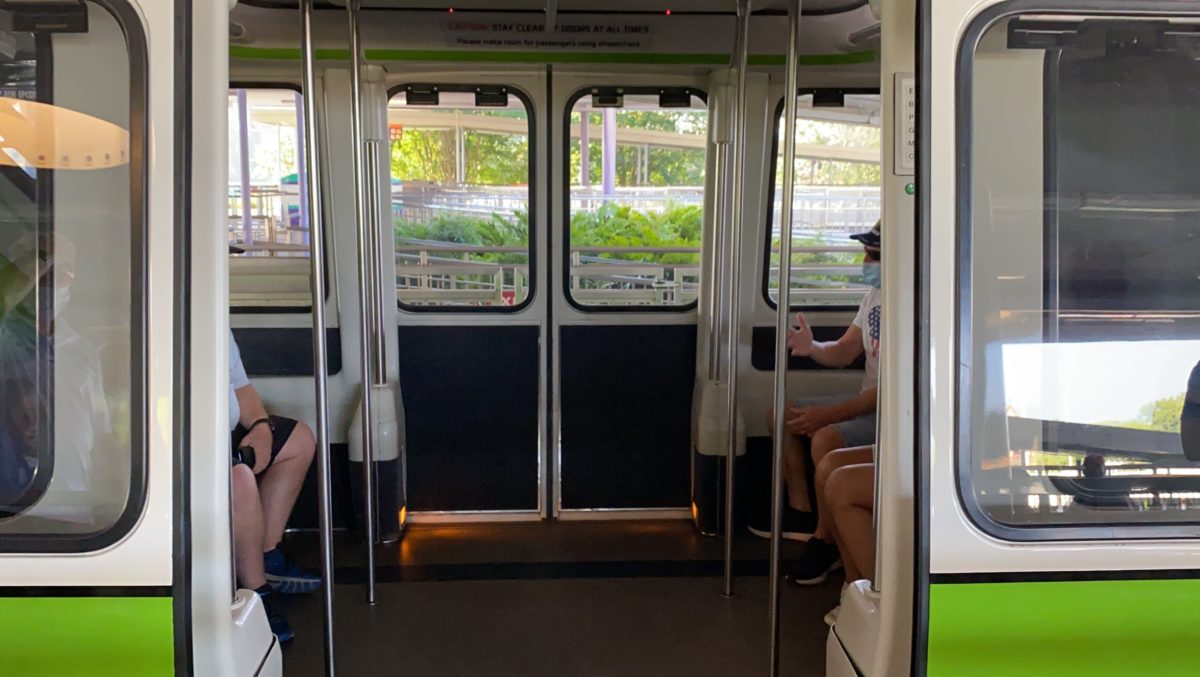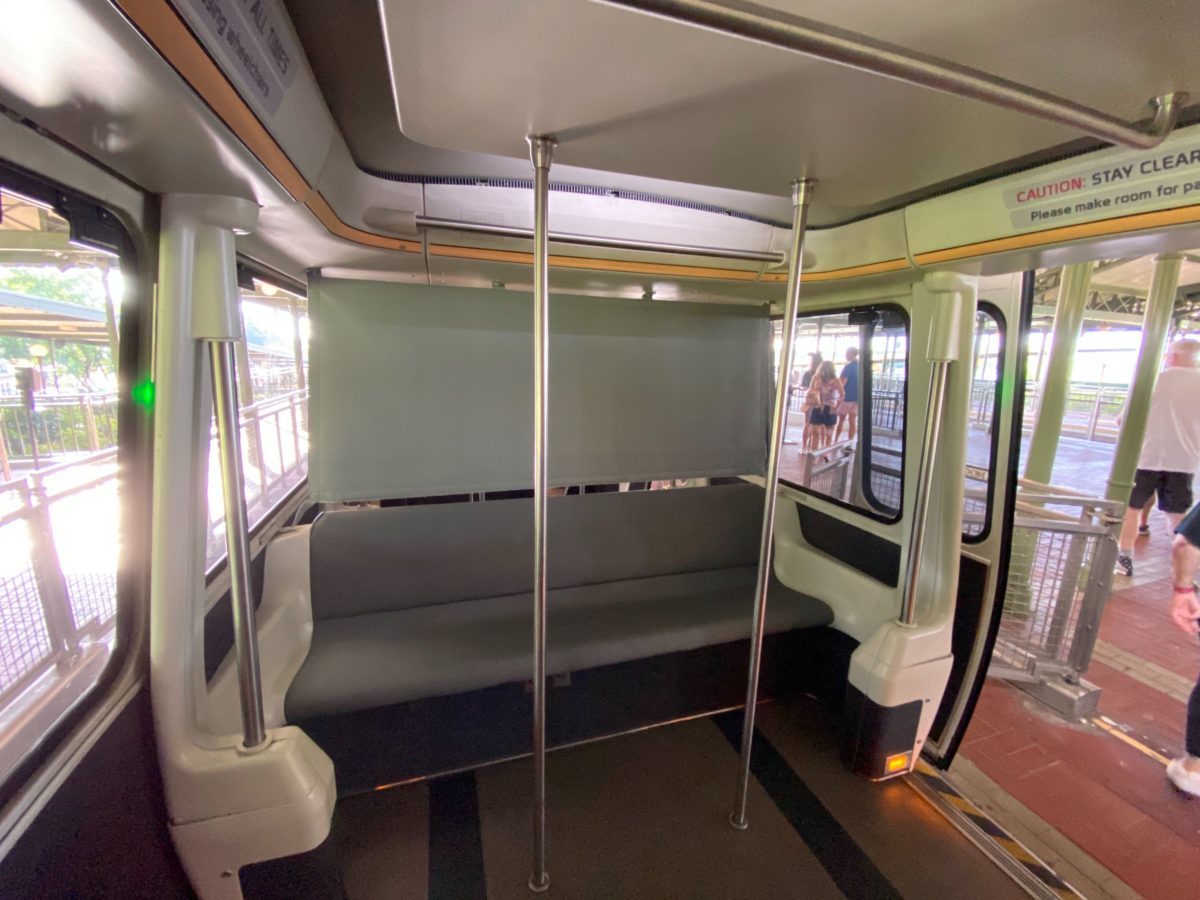 Aboard the monorail, we get to see the vinyl partitions in person that we previously were only able to photograph from Disney's Contemporary Resort. These partitions help keep parties separate within the same monorail cabin. Guests are told to remain seated for the duration of the ride.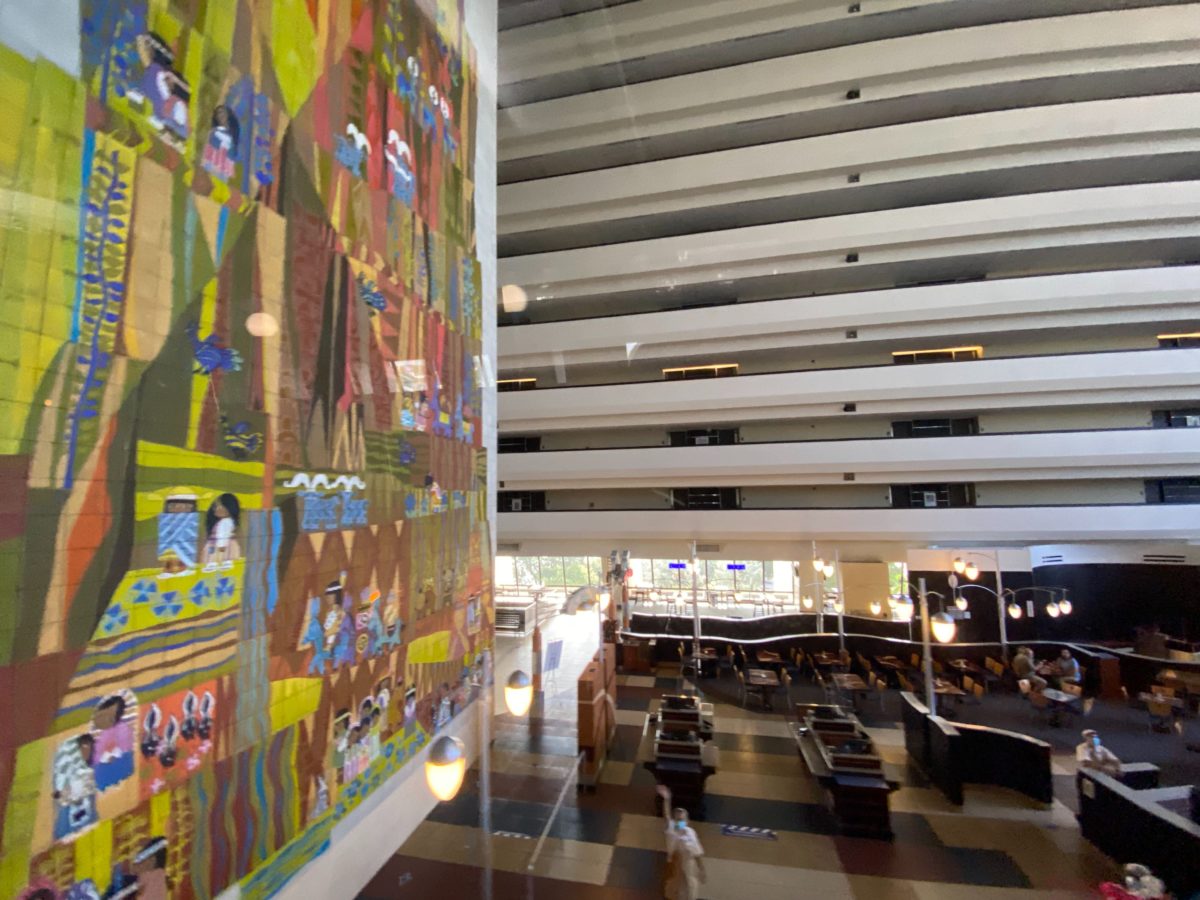 From there, it's a quick loop past the Contemporary…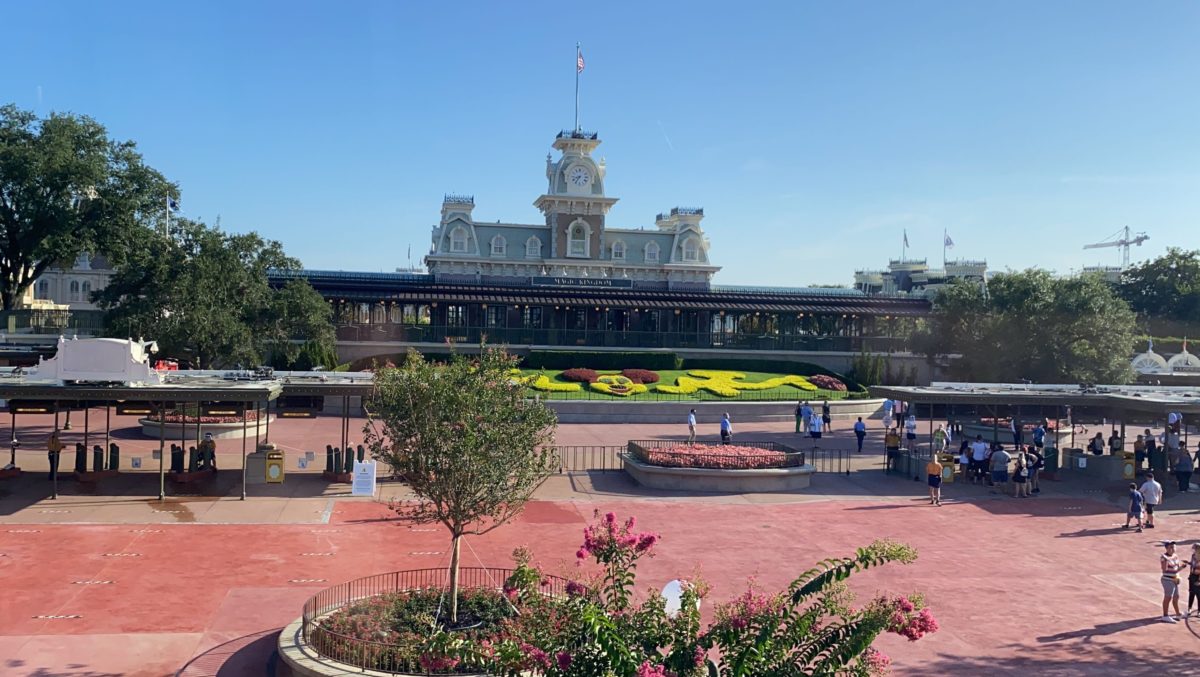 … and over to the Most Magical Place on Earth.
For a full walkthrough of the new Monorail boarding process and seating modifications, check out our YouTube video below!
Stay tuned for more Magic Kingdom coverage as we take you throughout the newly-reopened park during this special preview!