Today, we're heading into the Magic Kingdom for a sneak peek at the reopenings via Cast Member previews. But, before we can get into the Magic Kingdom, we have to head into the Transportation and Ticket Center so we can get to the park.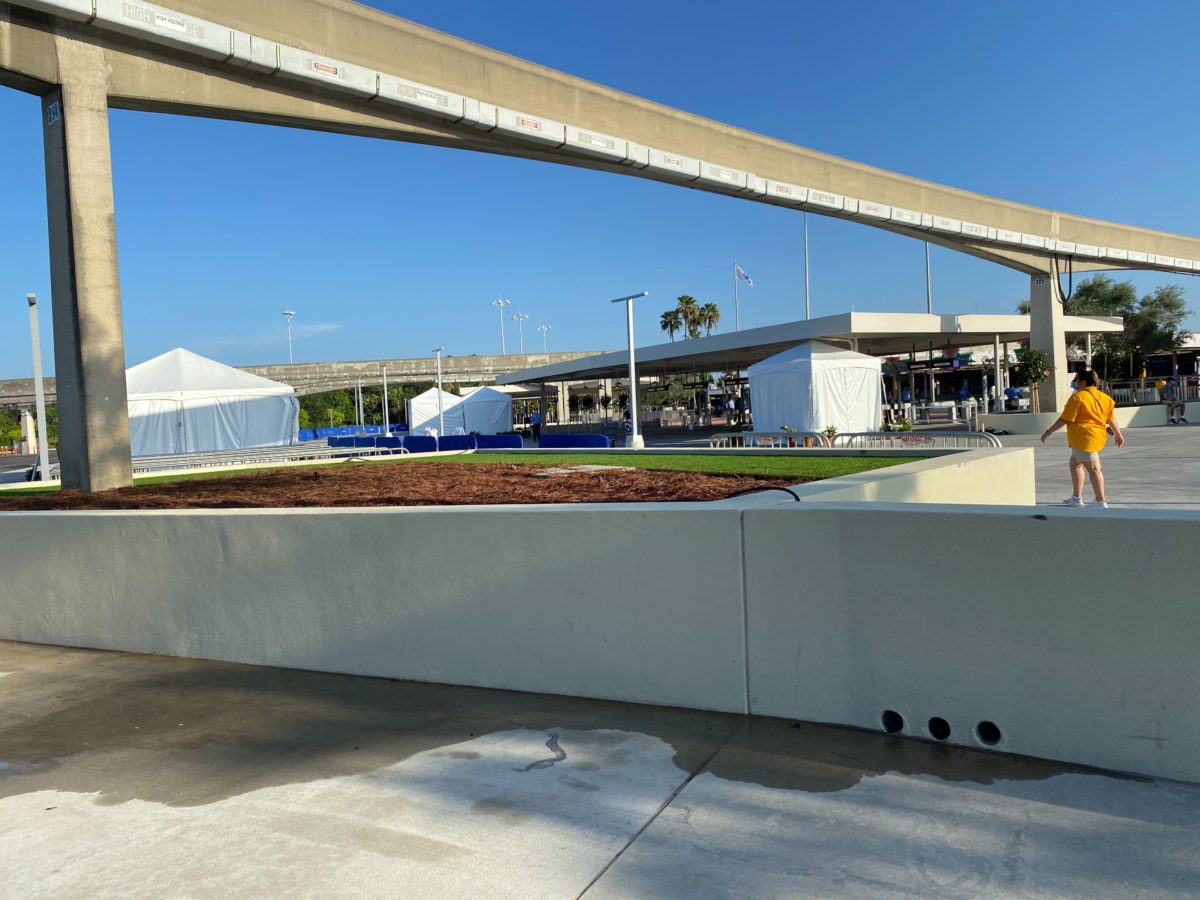 We drove by the Transportation and Ticket Center a couple of weekends ago, where we were able to document temperature screening tents being installed ahead of the reopenings. Now that we're ready to head in, let's see how the new safety procedures work.
Once you reach the Transportation and Ticket Center proper, large white screening tents await Guests. Here is where all Guests will have to get their temperature taken. Much like at Disney Springs, temperature screenings are provided by AdventHealth, a longtime medical partner with Disney.
A medical professional will be taking your temperature upon entry. If you or any member of your party has a temperature of 100.4 or higher, the entire party will be denied entry. Face masks will also be required for all guests over the age of 2, and must cover your mouth and nose at all times. A "cool off" period will be allowed if a Guest fails the screening the first time, just to make sure no environmental causes could be the reason for a high temperature.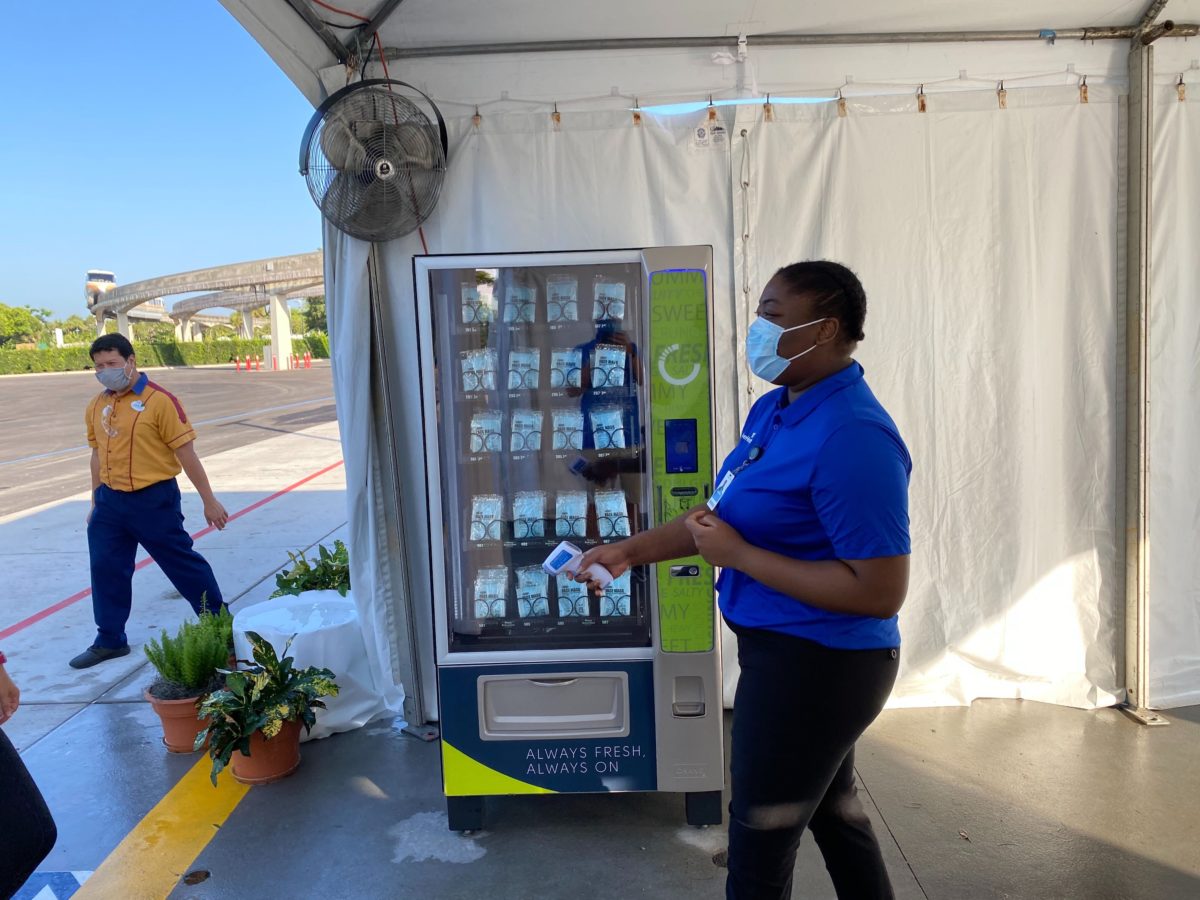 In case you forgot your required face covering (necessary for all guests over the age of 2), you can purchase one for $2 at one of these handy vending machines, which also take contactless payments.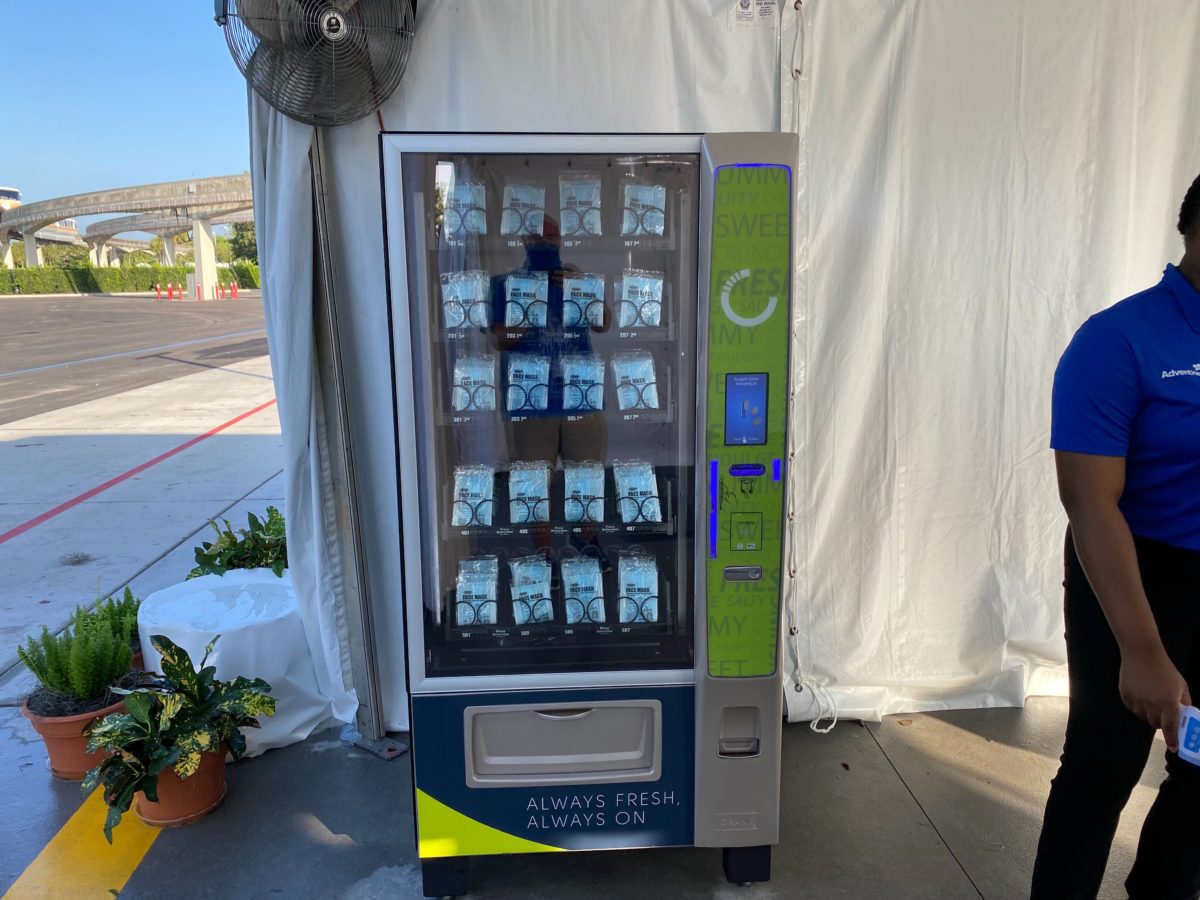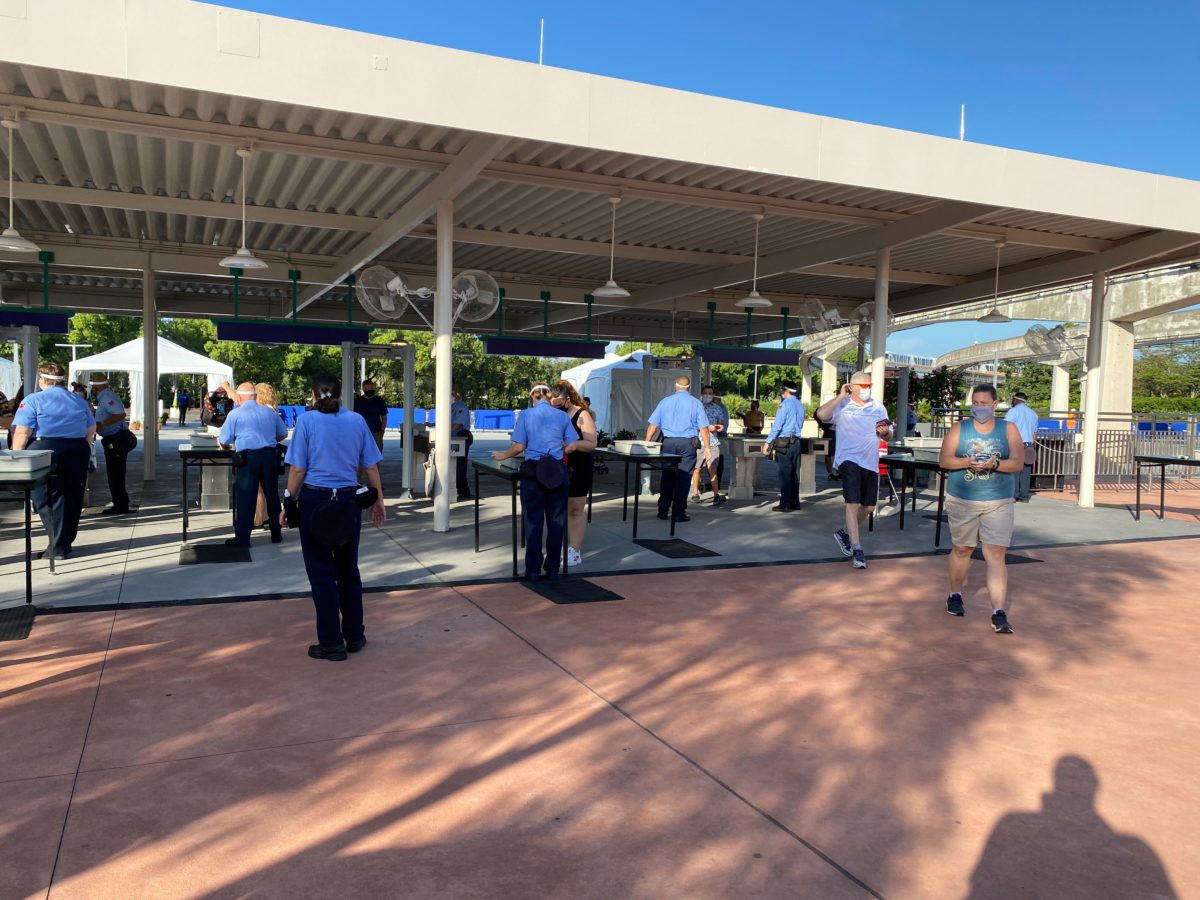 Once you make it past temperature screening, bag check is still required for all guests.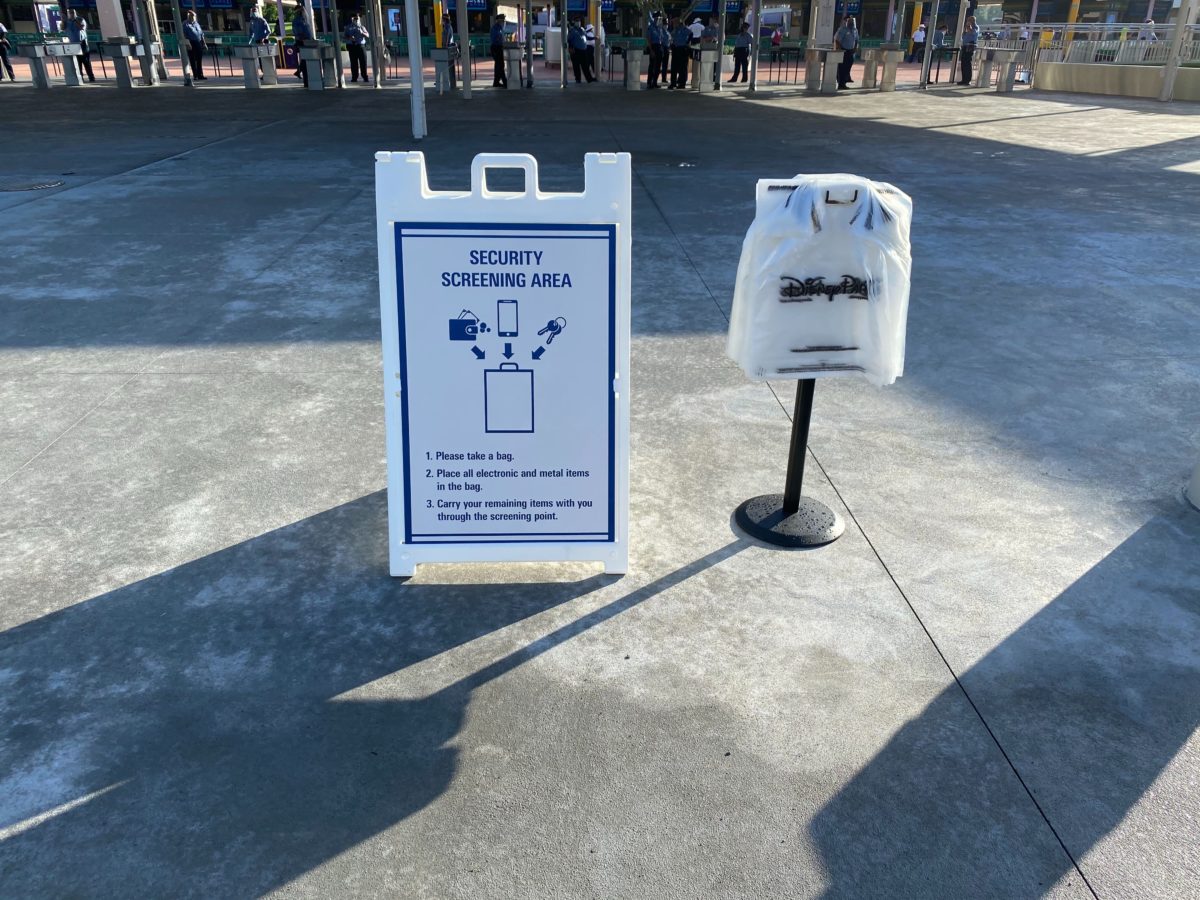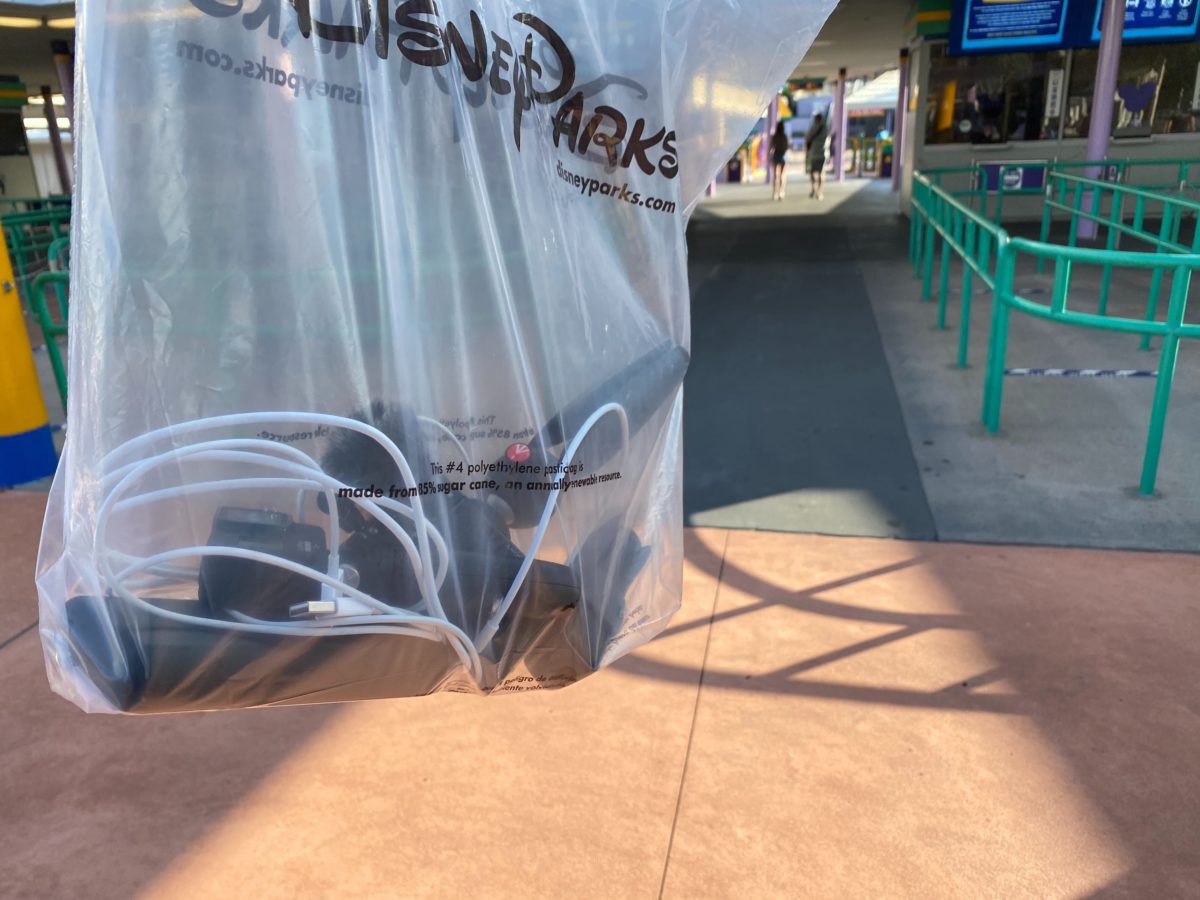 Guests are instructed to put electronic and metal items on their person into these bags to go through security at the TTC.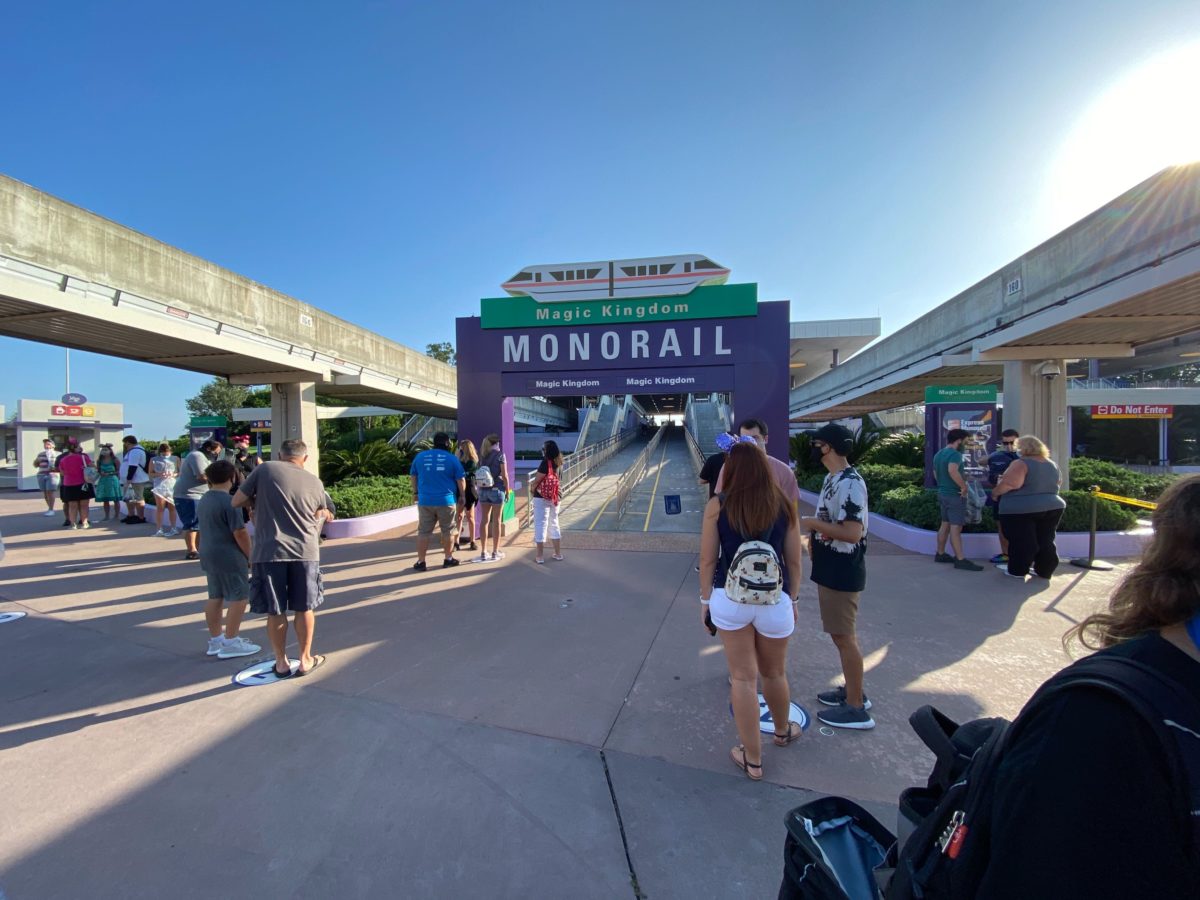 After passing through temperature screenings and bag check, guests are queued up for the monorail, standing on socially-distanced numbered markers.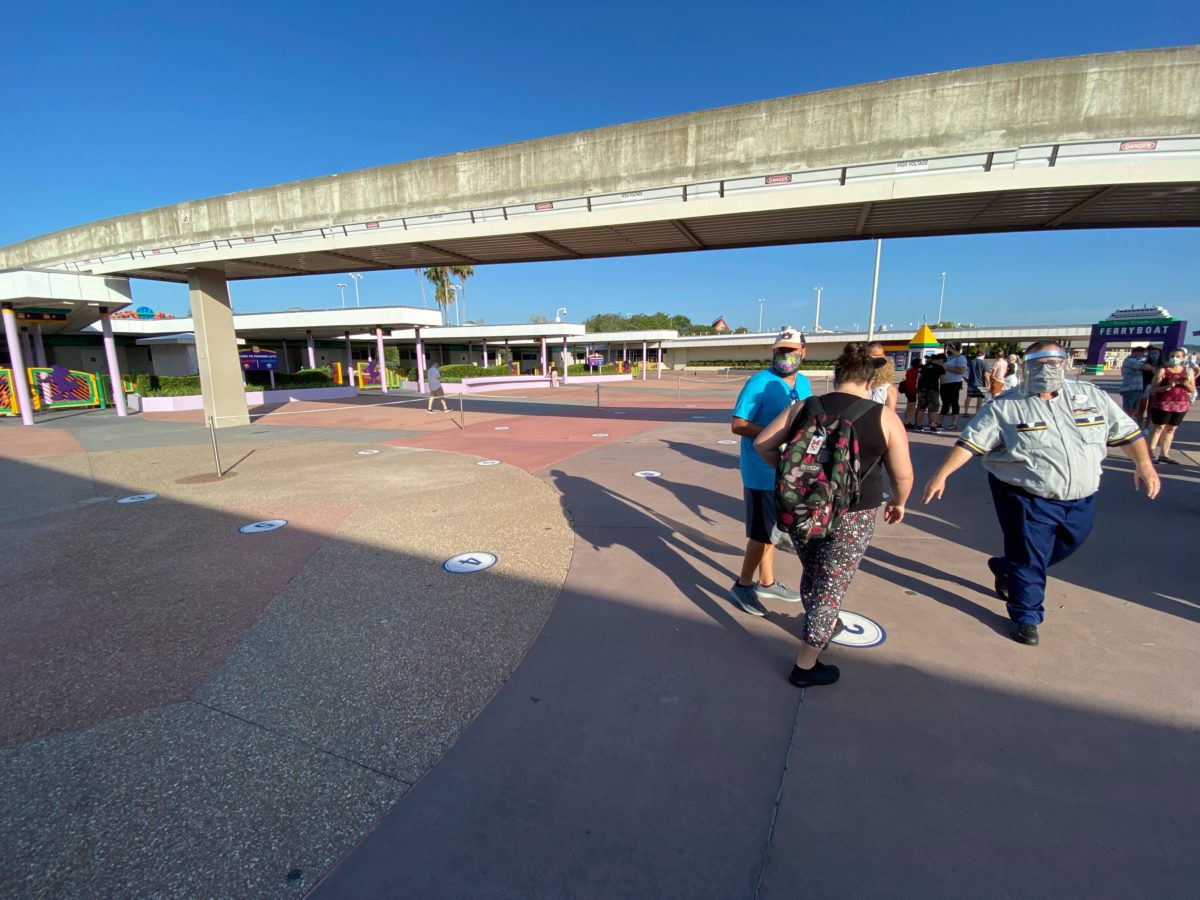 Cast Members wearing face masks and face shields instruct guests where to stand in order to facilitate social distancing.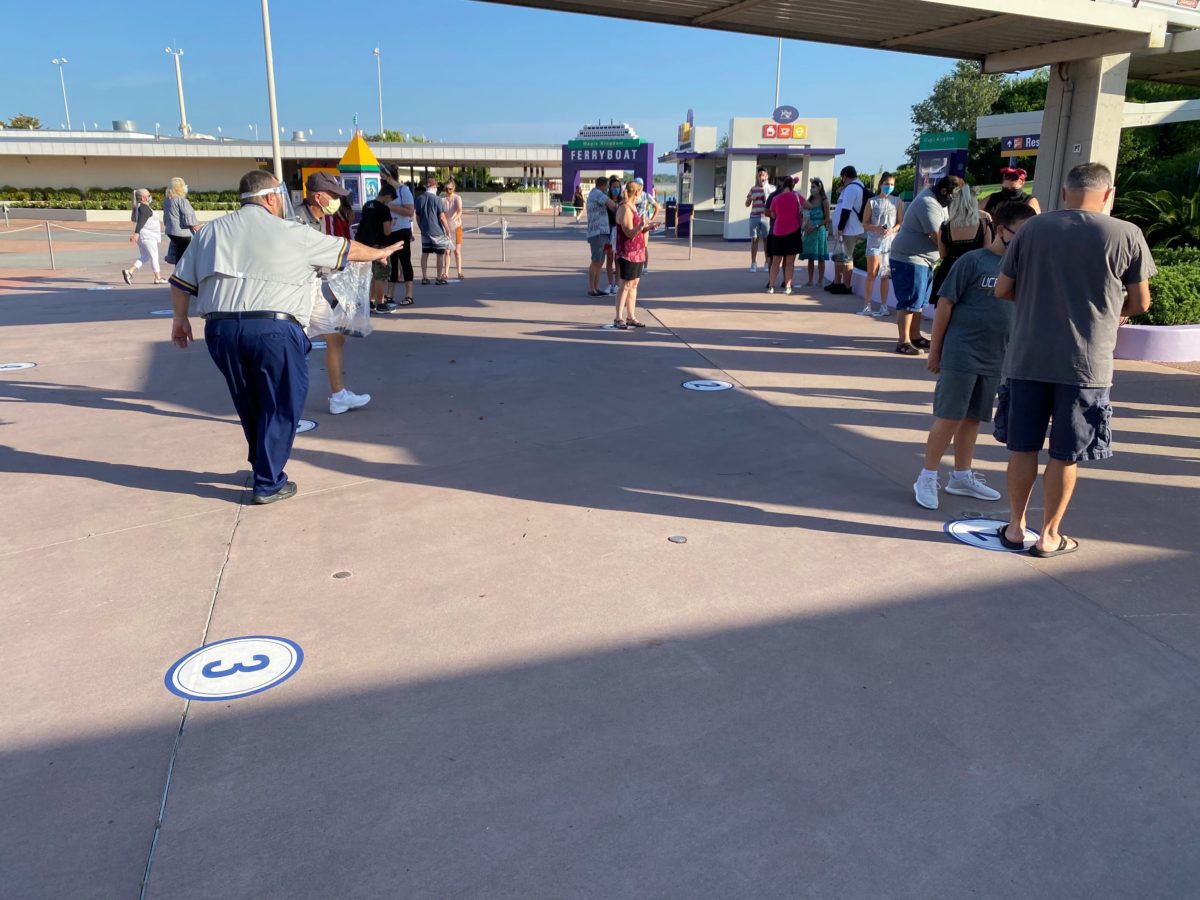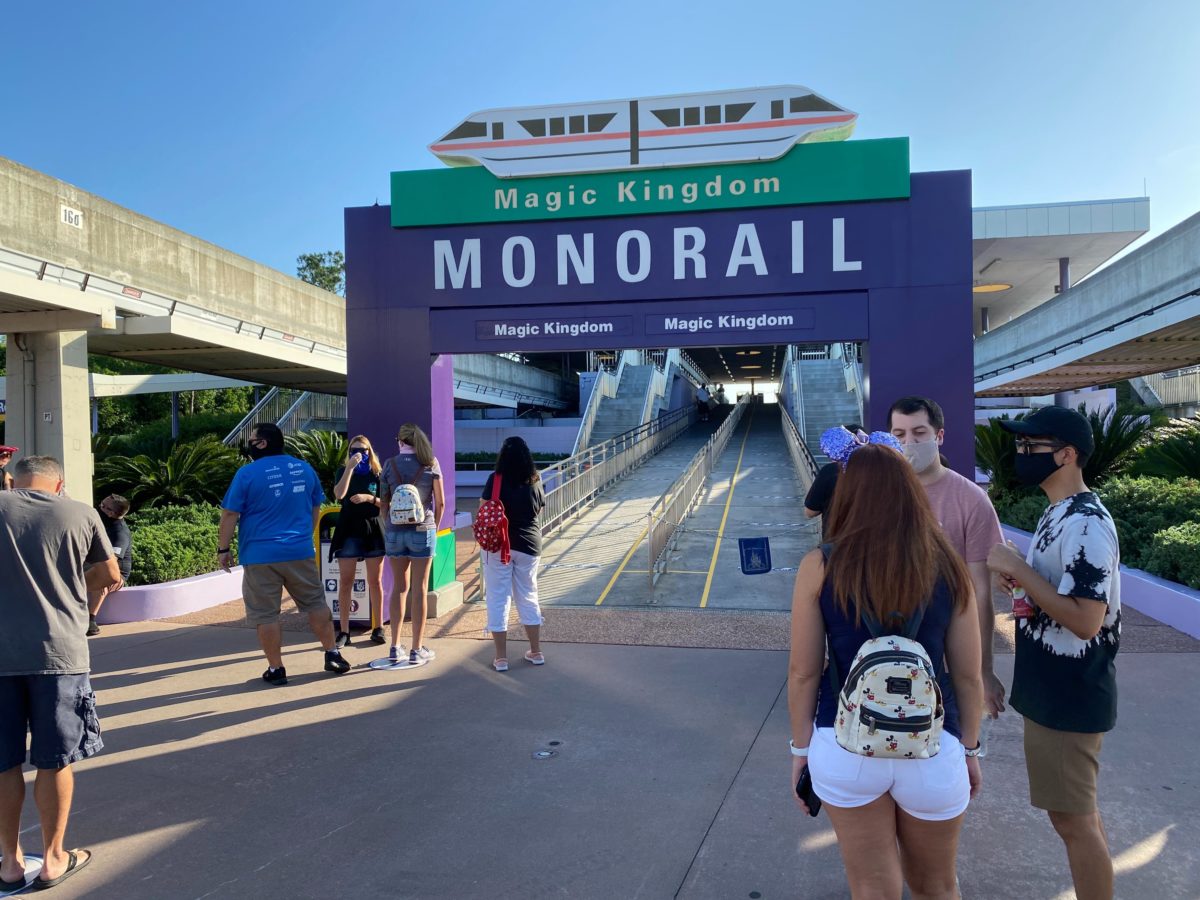 As a reminder, for the Magic Kingdom, there will be no tram service from the parking lot to the Transportation & Ticket Center, but the Express Monorail and the Ferryboats will be available to transport you and your guests from the Transportation & Ticket Center to Main Entrance.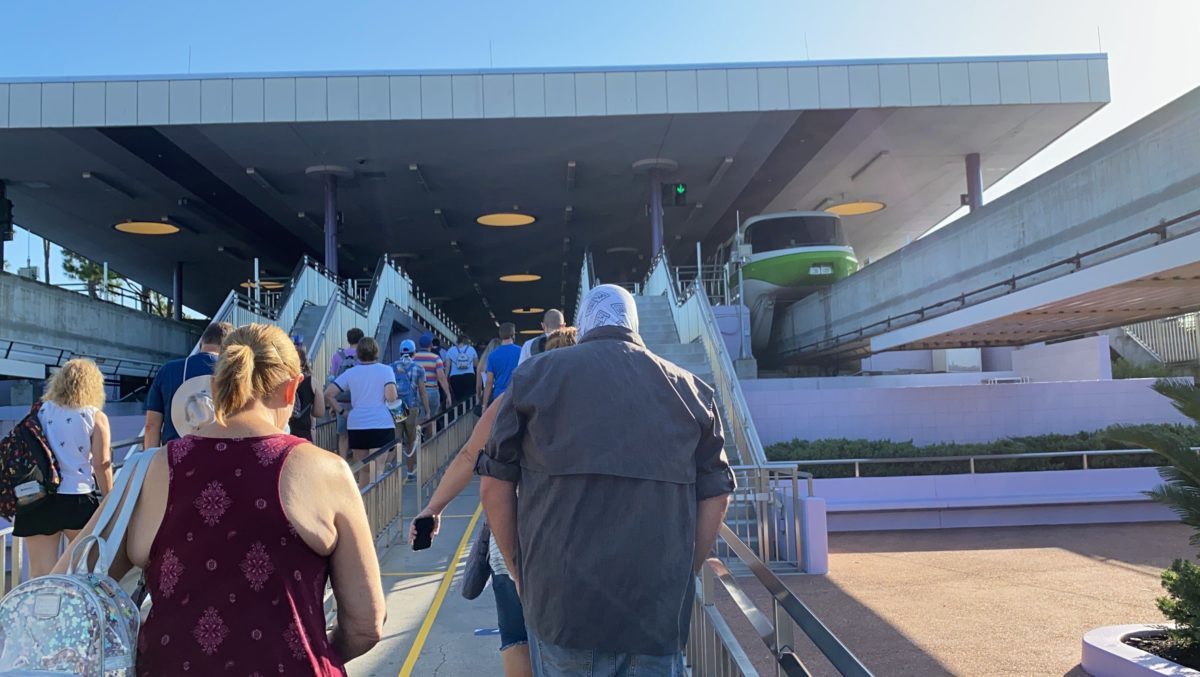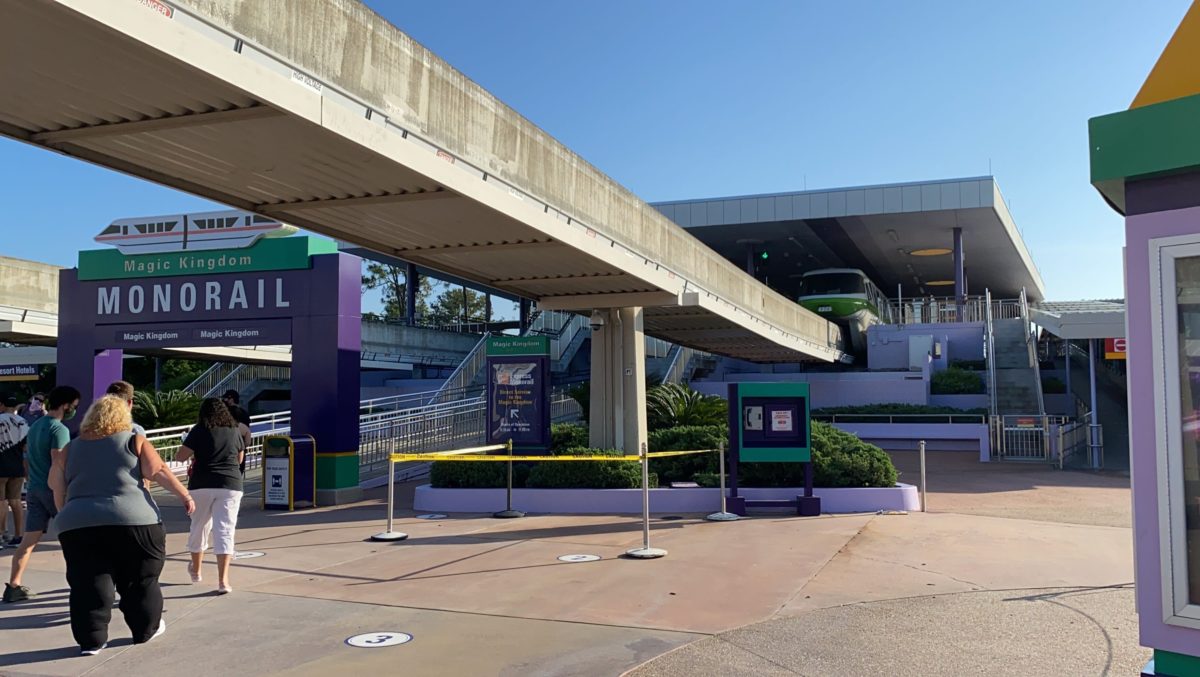 Stay tuned for coverage on the Express Monorail to the Magic Kingdom!
Be sure to follow along with us at WDWNT as we continue to cover the Cast Member preview of the Magic Kingdom reopening.