Taking a drive around the Walt Disney World Resort today, an interesting development at the Transportation and Ticket Center caught our eye.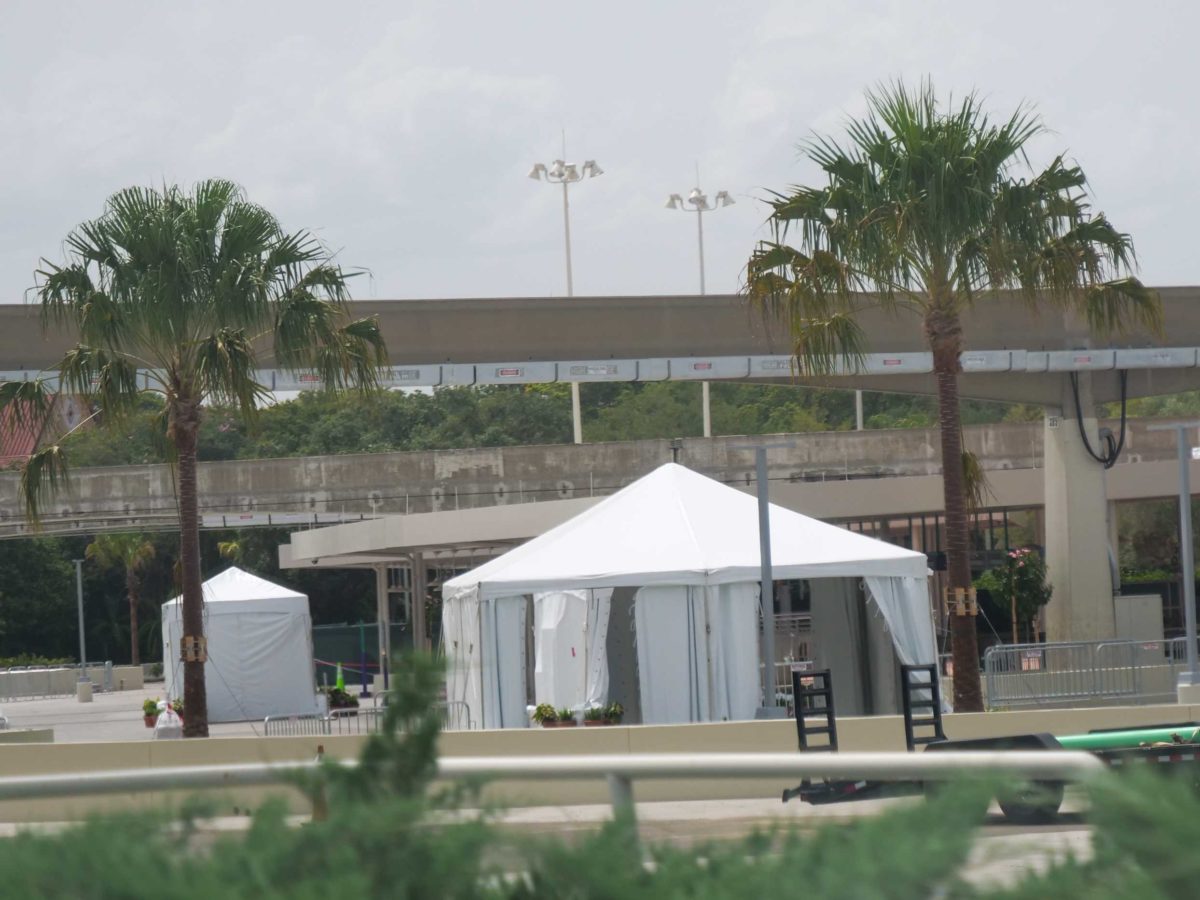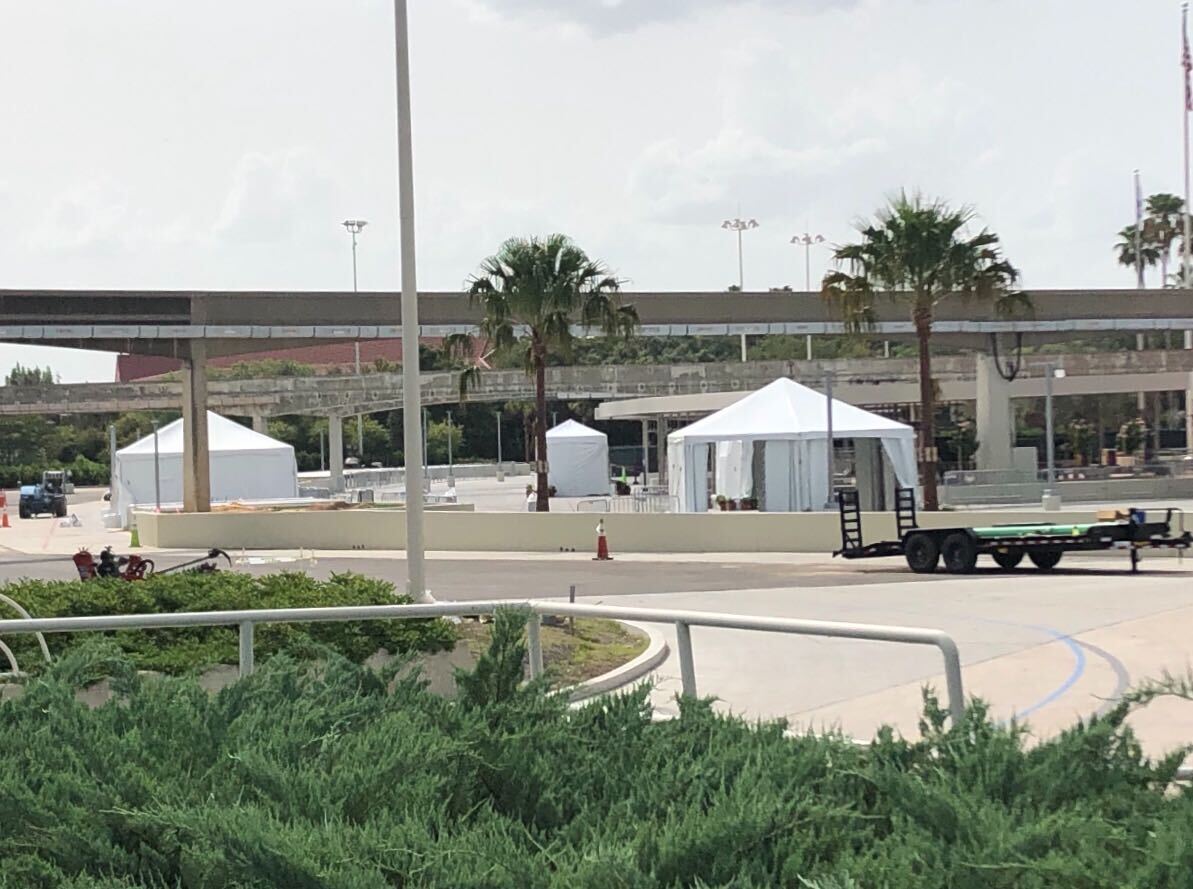 It appears that multiple white tents, which we're assuming will be used for temperature screenings, have cropped up.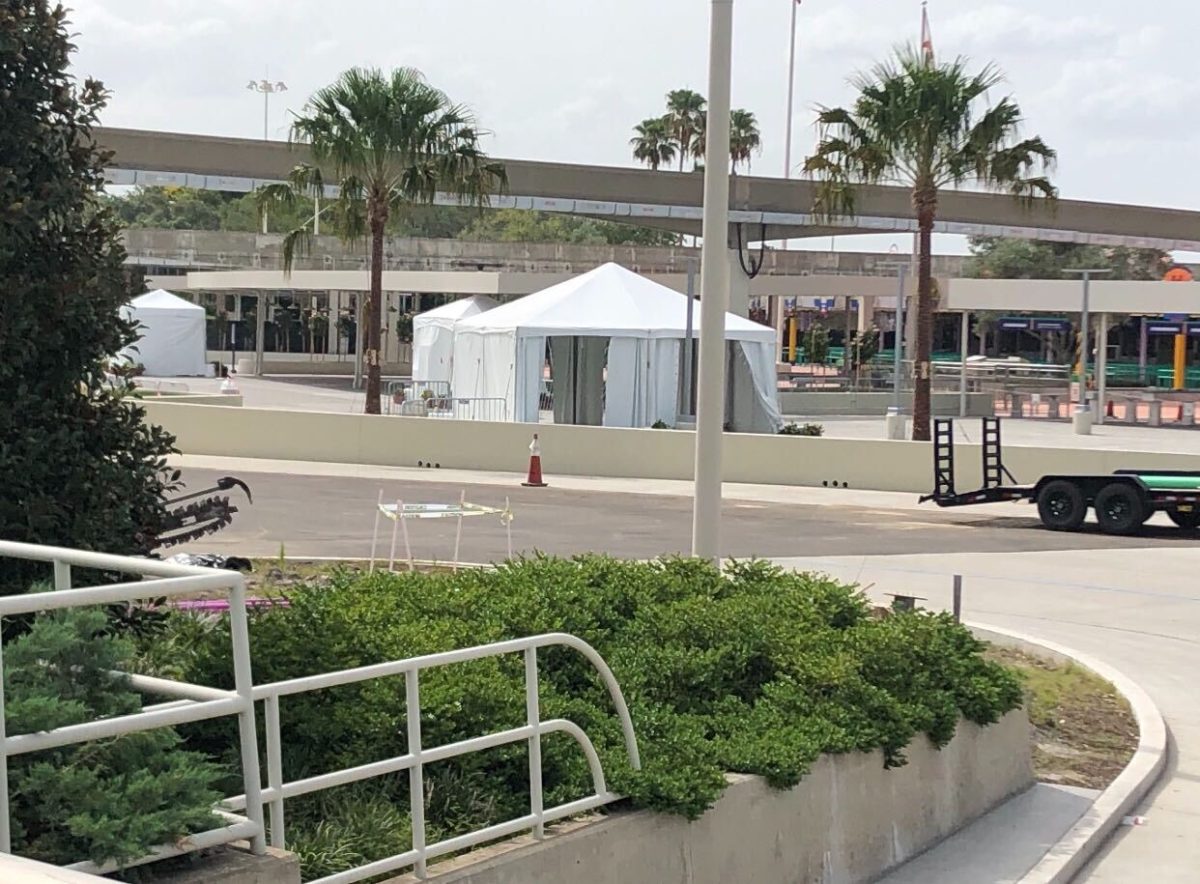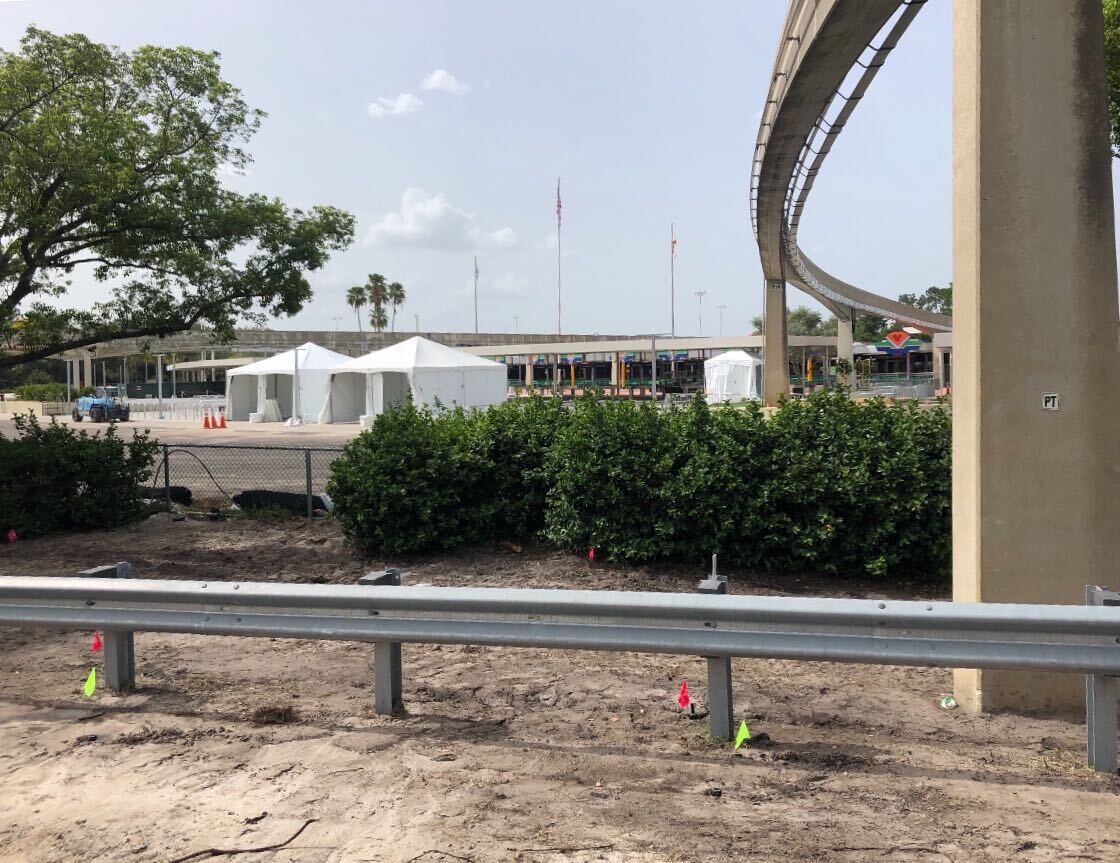 Around the area, we can see that this project isn't complete, as vehicles and supplies can still be found around the site.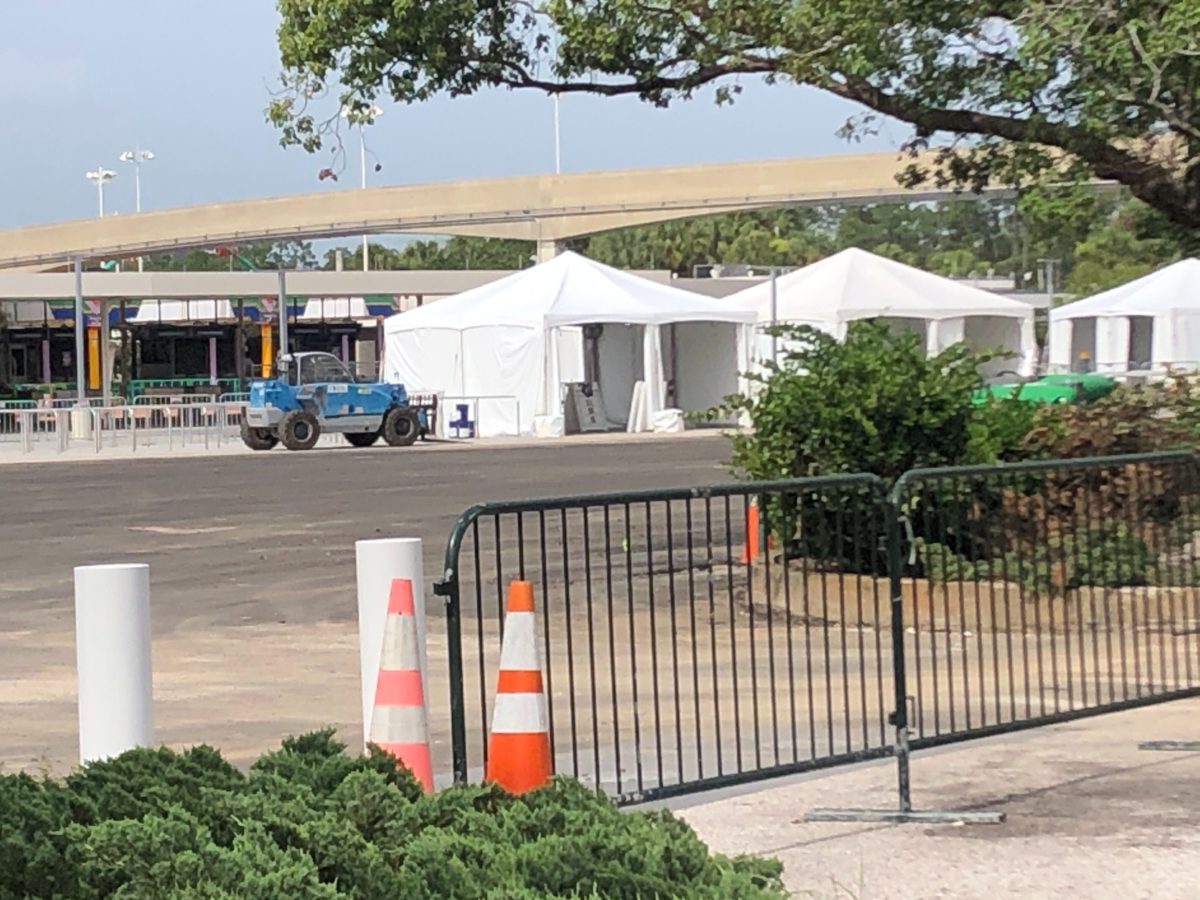 In this zoomed-in image, we can see that signs are placed inside the tents, though we can't exactly see what they say. It also appears that the inside of the tents is incredibly spacious.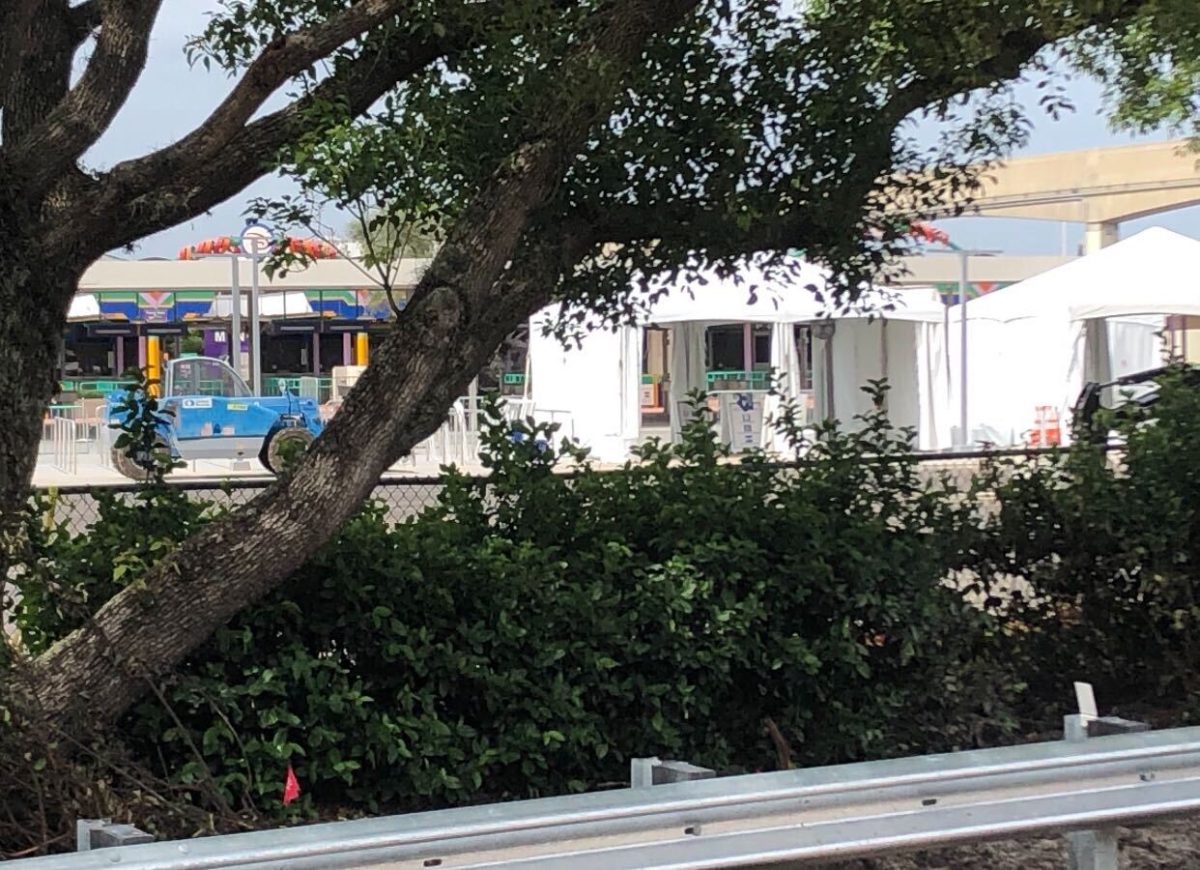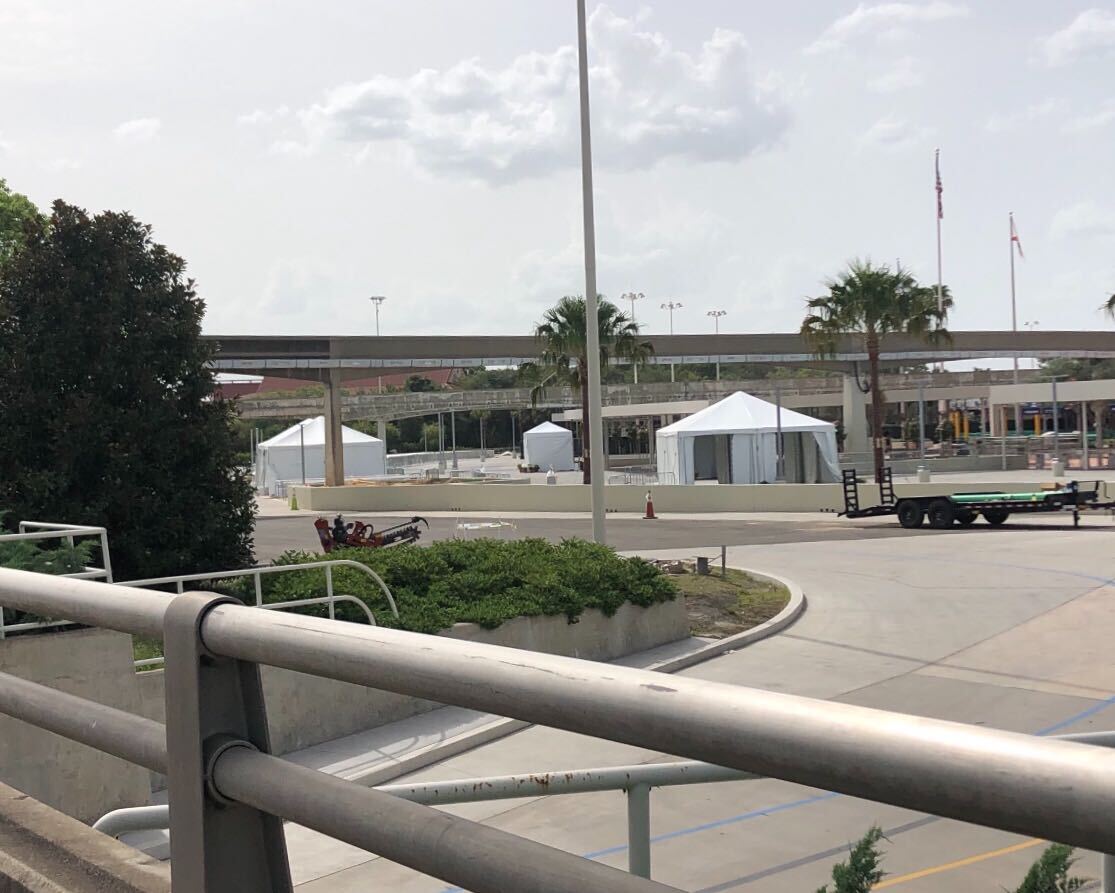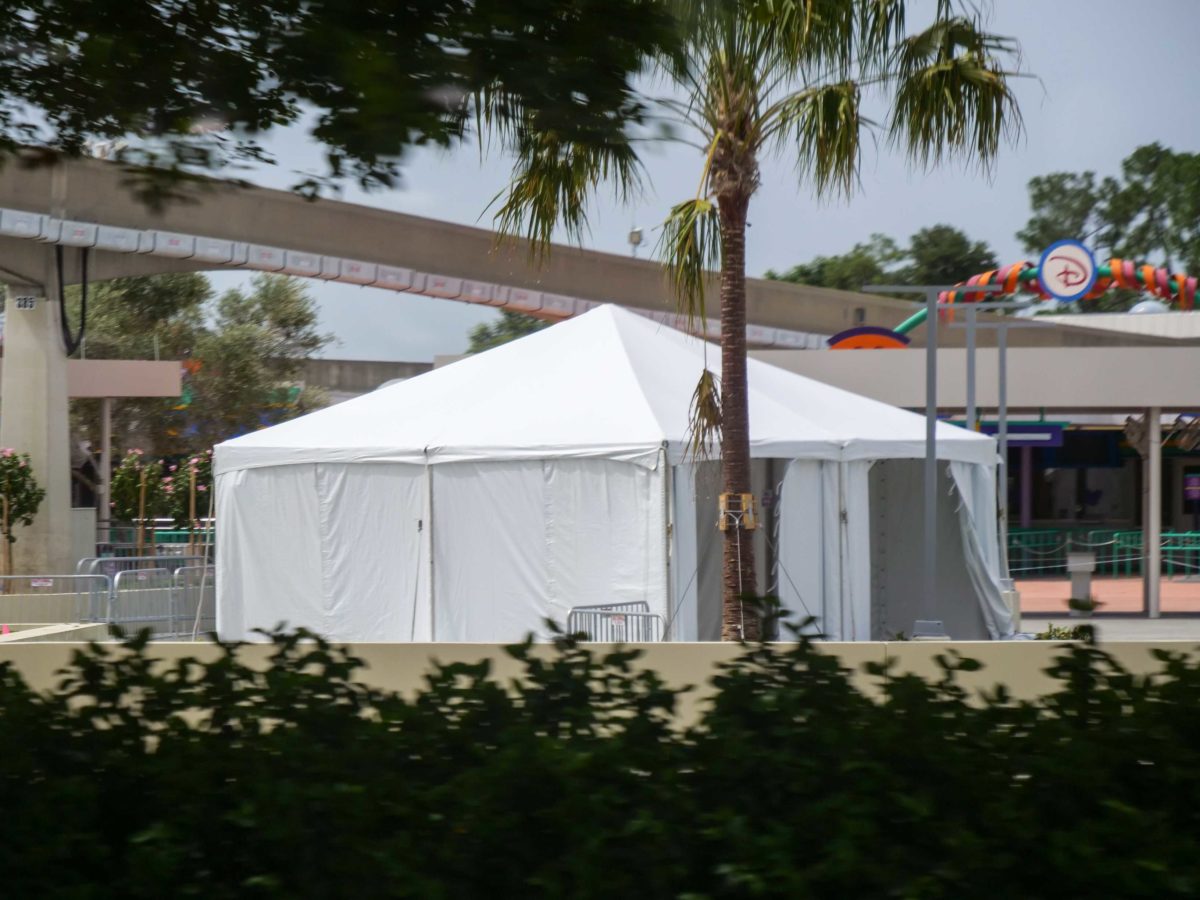 Around the tents you can also see that metal barricades have been set up.
This update comes after we spotted a monorail parked at Disney's Contemporary Resort yesterday, with social distancing measures added in the form of a vinyl partition. It appears that every day we're seeing new measures put into place around the resort as it prepares to welcome back Guests for the Magic Kingdom and Disney's Animal Kingdom grand reopenings on July 11th.
Of course, follow along with us at WDWNT as we continue to cover the Disney Parks reopening around the world.