This post may contain affiliate links; please read the disclosure for more information.
All aboard the world-famous Jungle Cruise! I'll be your skipper and today we'll see all the famous scenes from this beloved attraction in ornament form!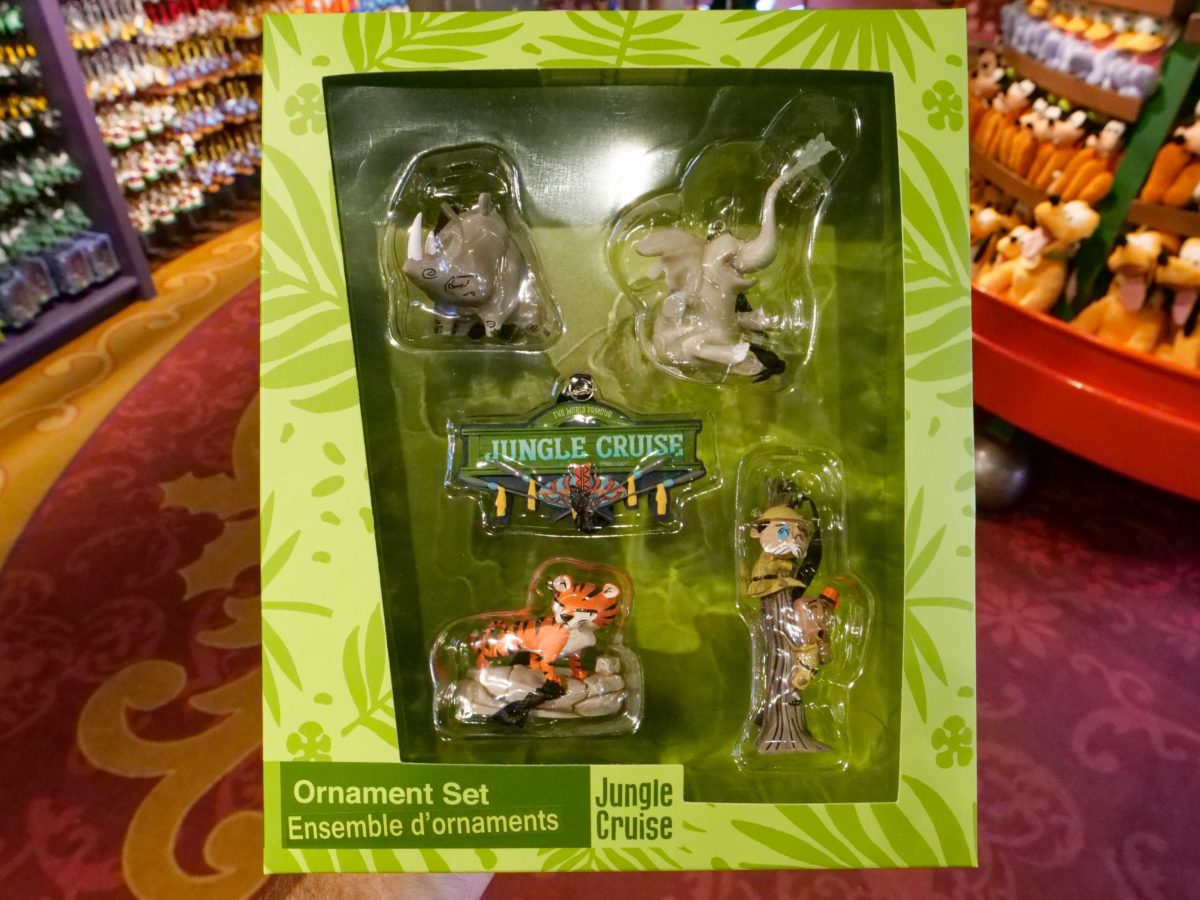 This all-new Jungle Cruise ornament set features 5 ornaments, all with black silk string to hang from your tree with pride. Let's take a closer look at them!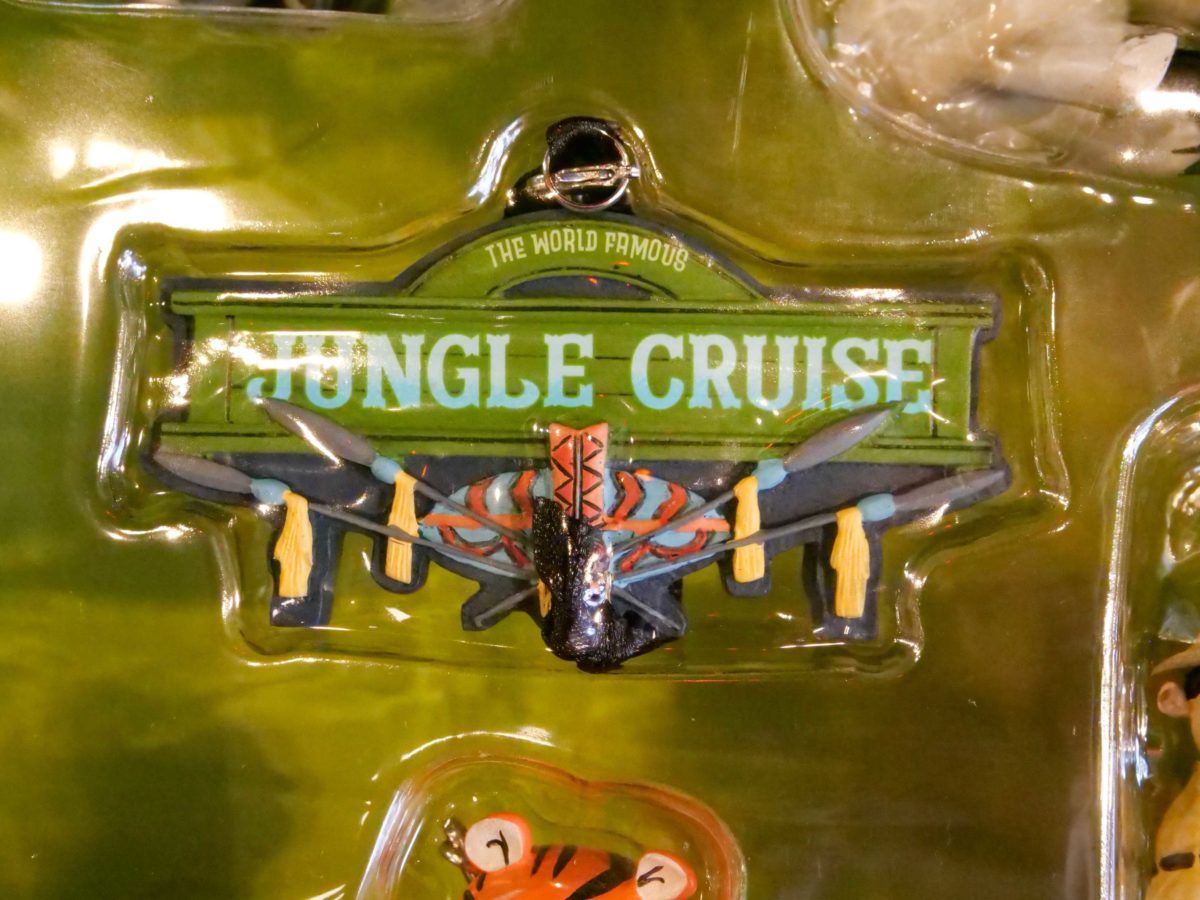 Front and center is the sign for the World Famous Jungle Cruise. The wooden sign is painted a bright green so it's sure to pop out from your evergreen Christmas tree, and is decorated with spears and a tribal mask just like the sign that hangs above the attraction entrance.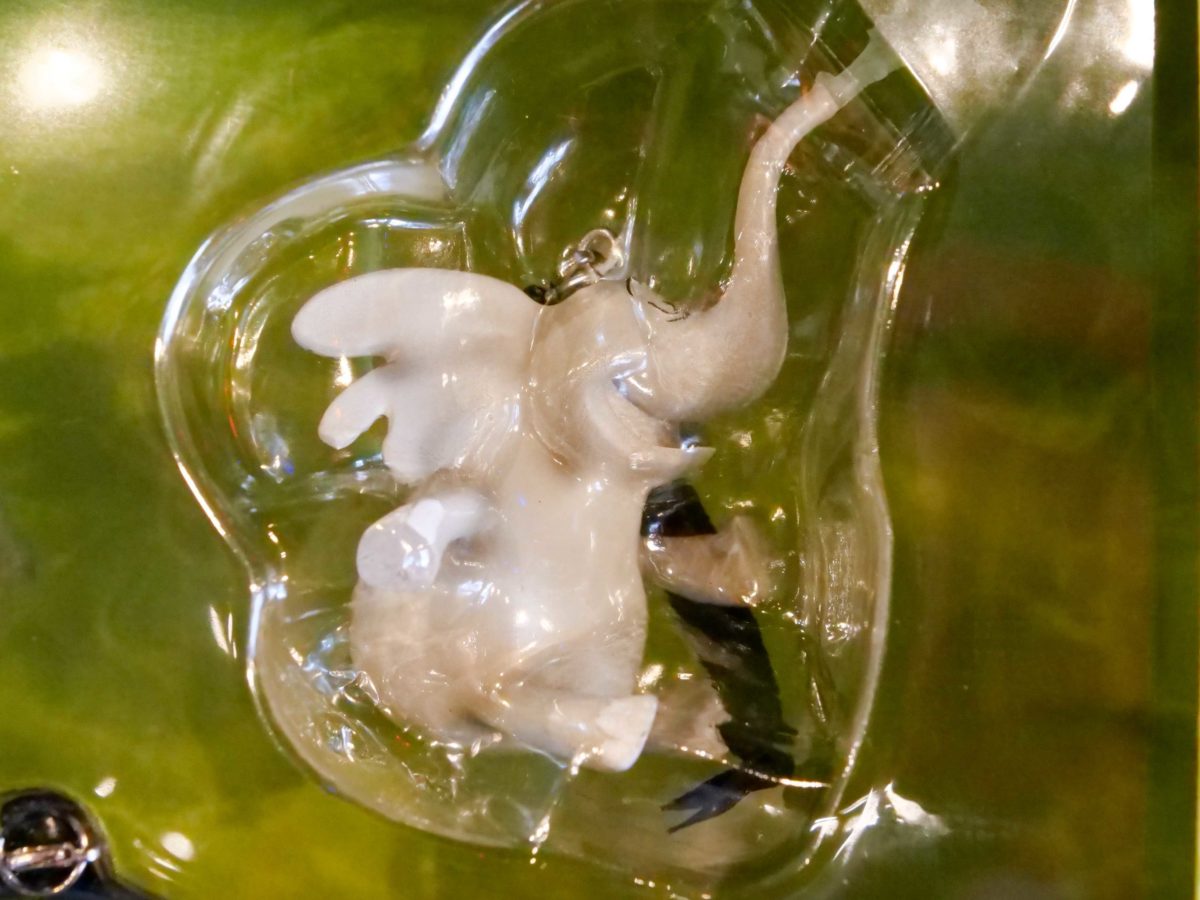 You'll want to display this little elephant with pride on your tree. Don't worry, it's got trunks on!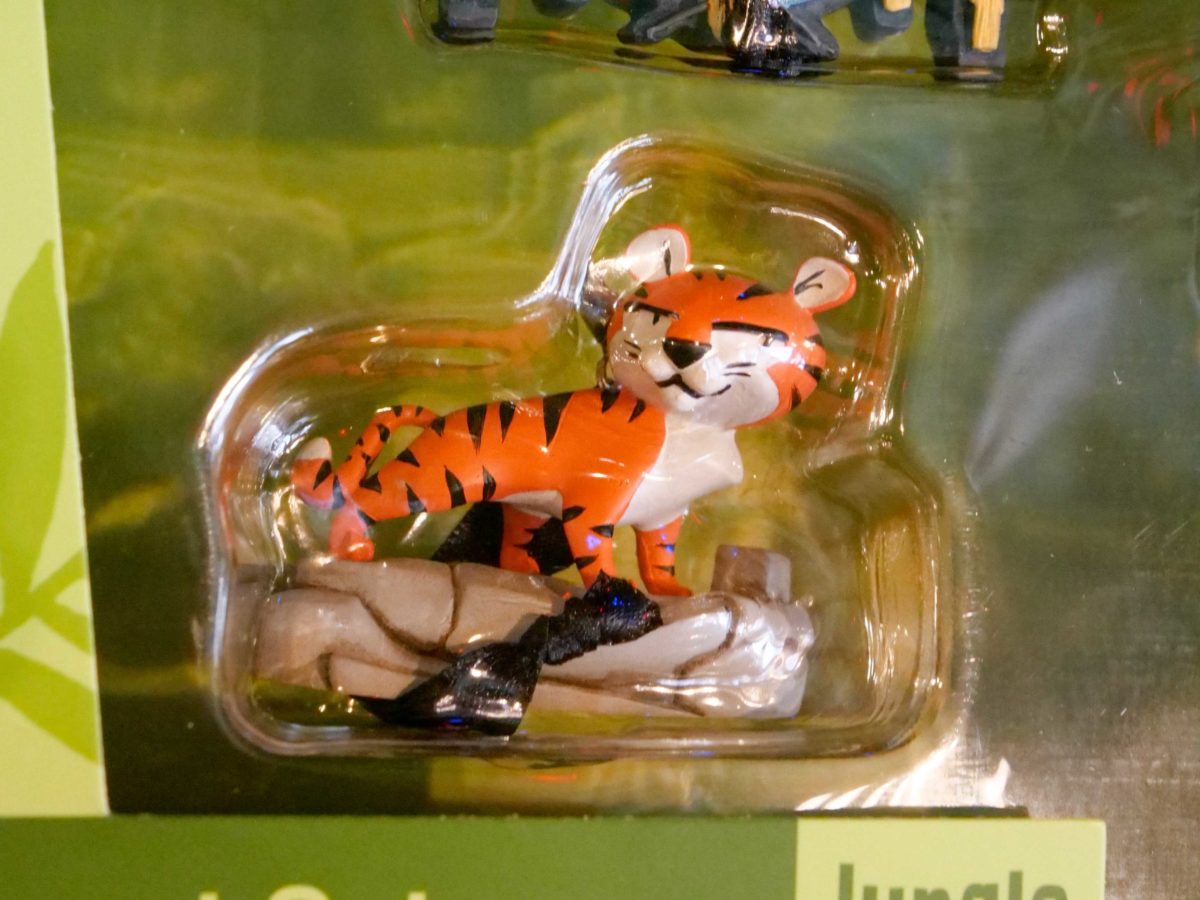 There's a sly looking tiger in this set as well, overlooking as Jungle Navigation Company makes its way through the jungle.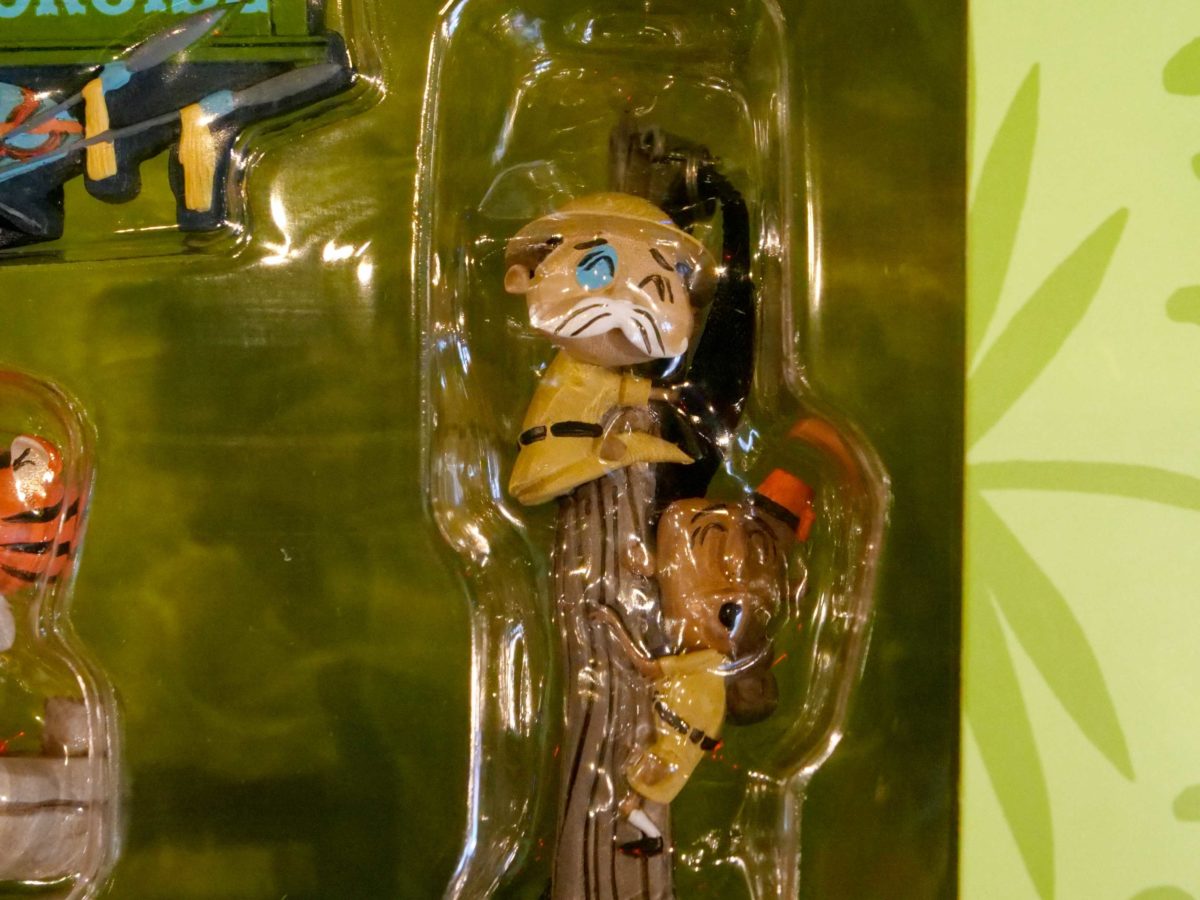 A ragtag team of explorers seemed to get into a bit of a situation here, clinging onto the post for dear life. I'd hate to be the low man on the totem pole here.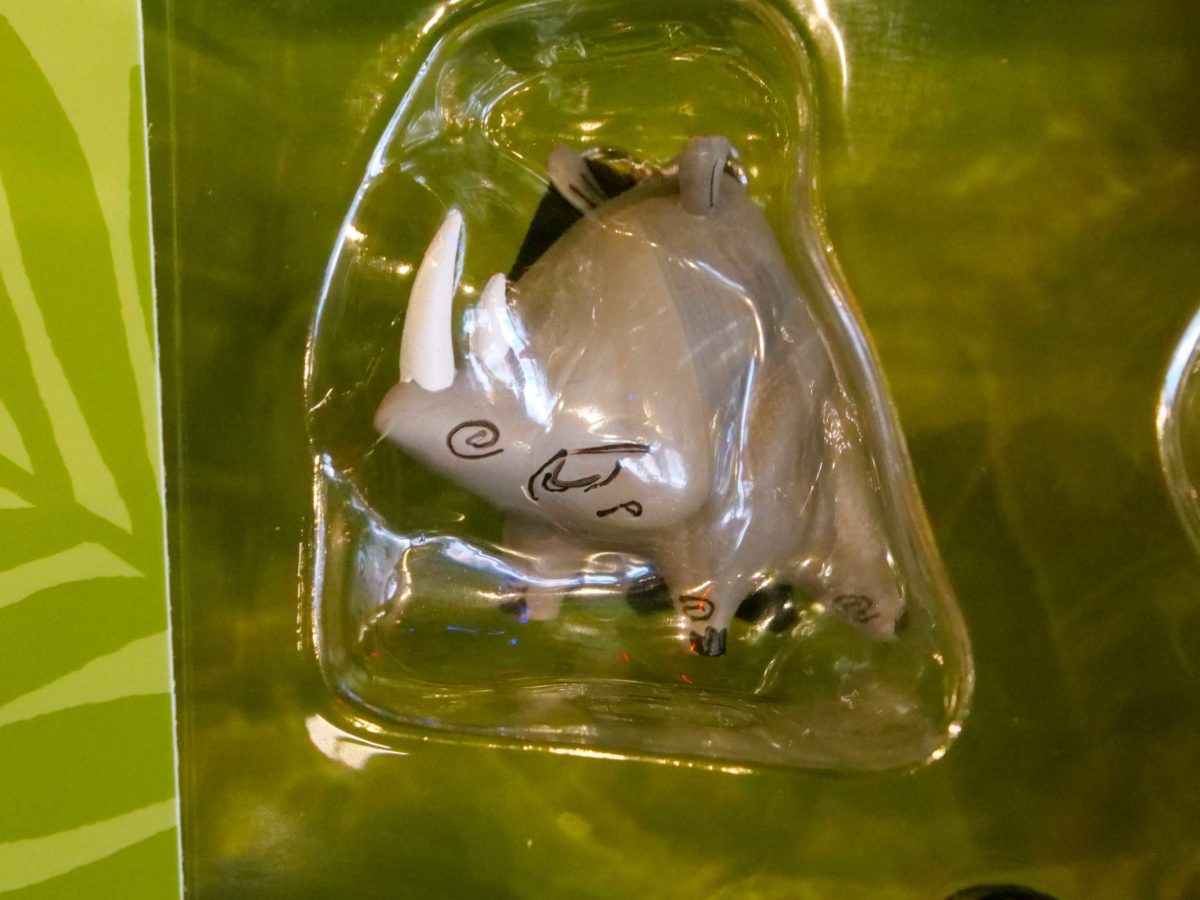 That guy might get the point in the end by the rhino ornament here. Luckily, he's safe for now in the packaging that keeps them apart.
This world-famous ornament set can be found at Disney's Days of Christmas at Disney Springs and costs $39.99.
If you're looking for more Jungle Cruise merchandise, you'll want to check out the Jungle Cruise Art Prints, Skipper Knapsack, and Pullback Toy that we found across Disney Springs. If you're looking for a way to recreate the attraction at home, you might also be interested in the Jungle Cruise Adventure Game!