With work resuming at the Magic Kingdom on a number of projects, such as the TRON Lightcycle Run roller coaster and the Cinderella Castle makeover, we're happy to return to our near-obsessive updates on all the latest progress. Today, we're taking an aerial look at the Cinderella Castle repainting project, thanks to our friend in the skies, @bioreconstruct on Twitter.
Announced back in early February, Cinderella Castle has been undergoing the process of being repainted to a more royal blue and rose gold shade. Work began in early March and progressed steadily until the unprecedented closure of the park due to COVID-19 on March 16. Earlier this month, we spotted signs of work quietly resuming at the park. Now, Cinderella Castle appears nearly fully painted in rose gold, with the second and third tallest turrets finally being painted royal blue to complete the set.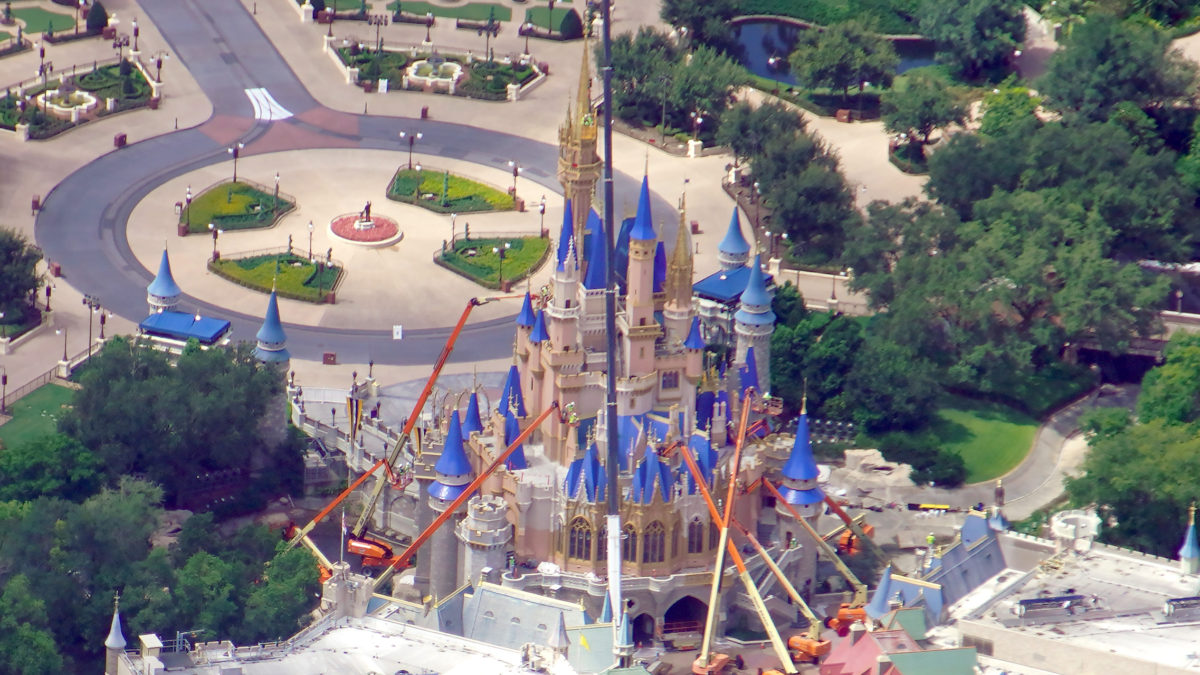 The tallest spire is currently getting painted in a bold gold shade. They seem to have started at the top, so it looks like the tip of it has been ever-so-slightly "dipped" in gold, for now. Additional gold accents are to be added throughout the castle for its final look.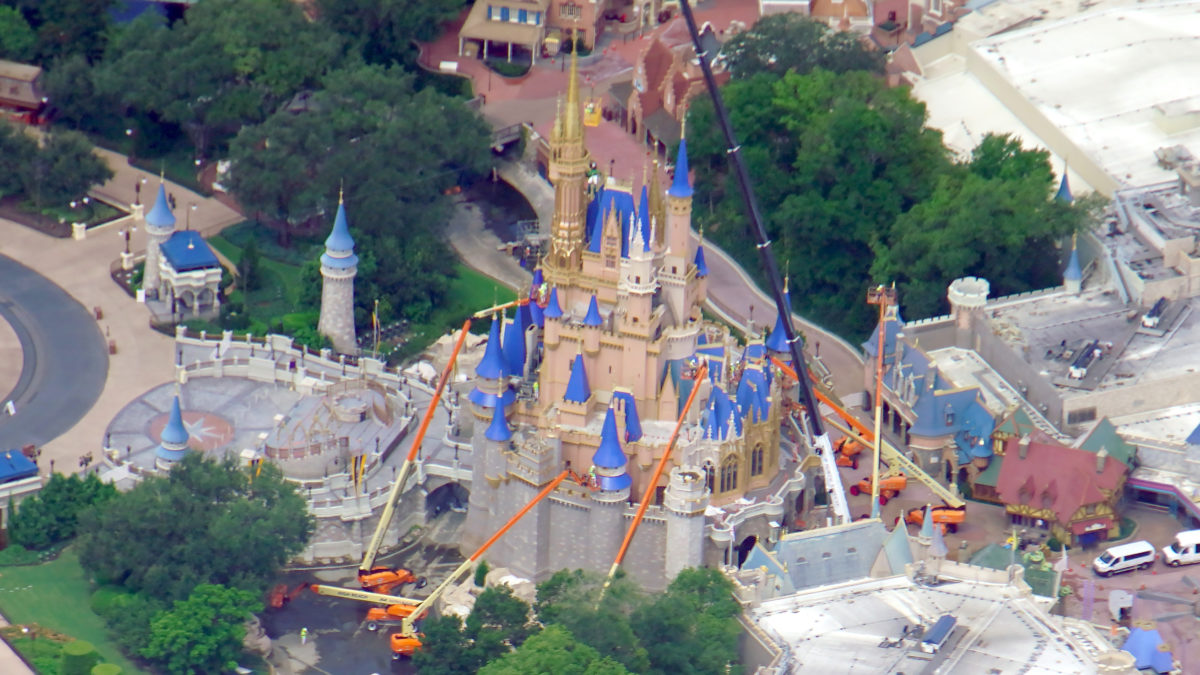 Given the current pace of work, it would seem that the castle may be completed by the time the parks reopen on July 11. (The Magic Kingdom is slated to reopen alongside Disney's Animal Kingdom on July 11, with EPCOT and Disney's Hollywood Studios reopening on July 15.)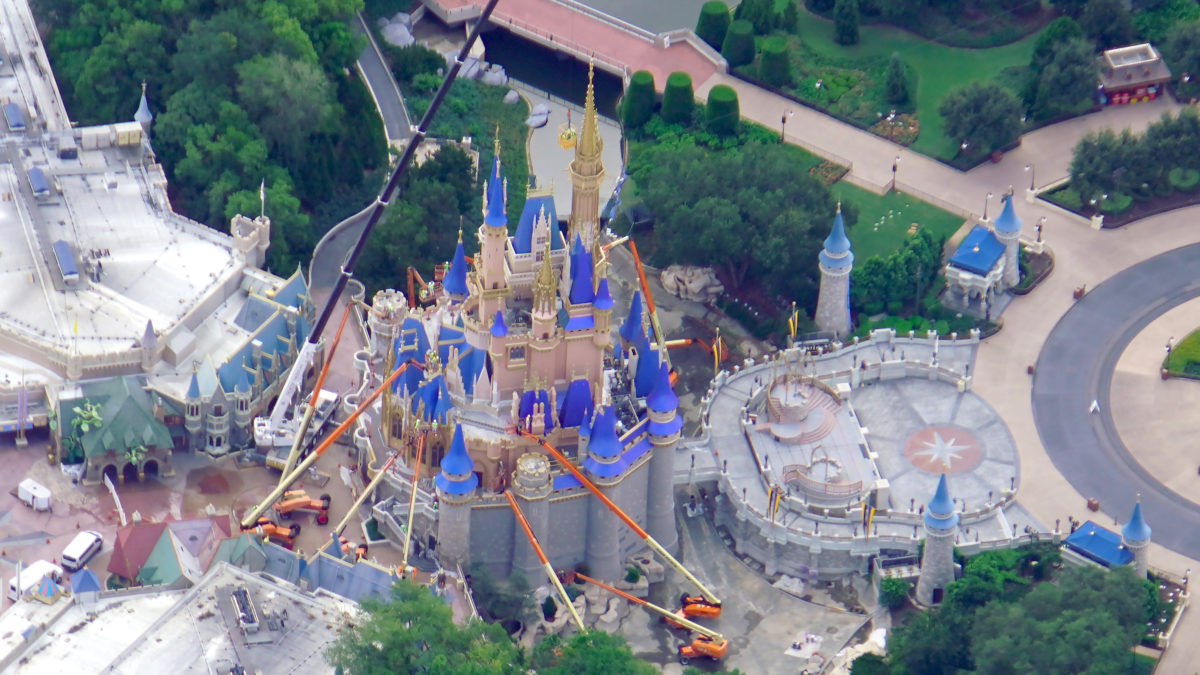 Still, work needs to be completed on the turrets that flank the castle along the stage, as well as the surrounding Fantasyland buildings that still mirror Cinderella Castle's former color scheme.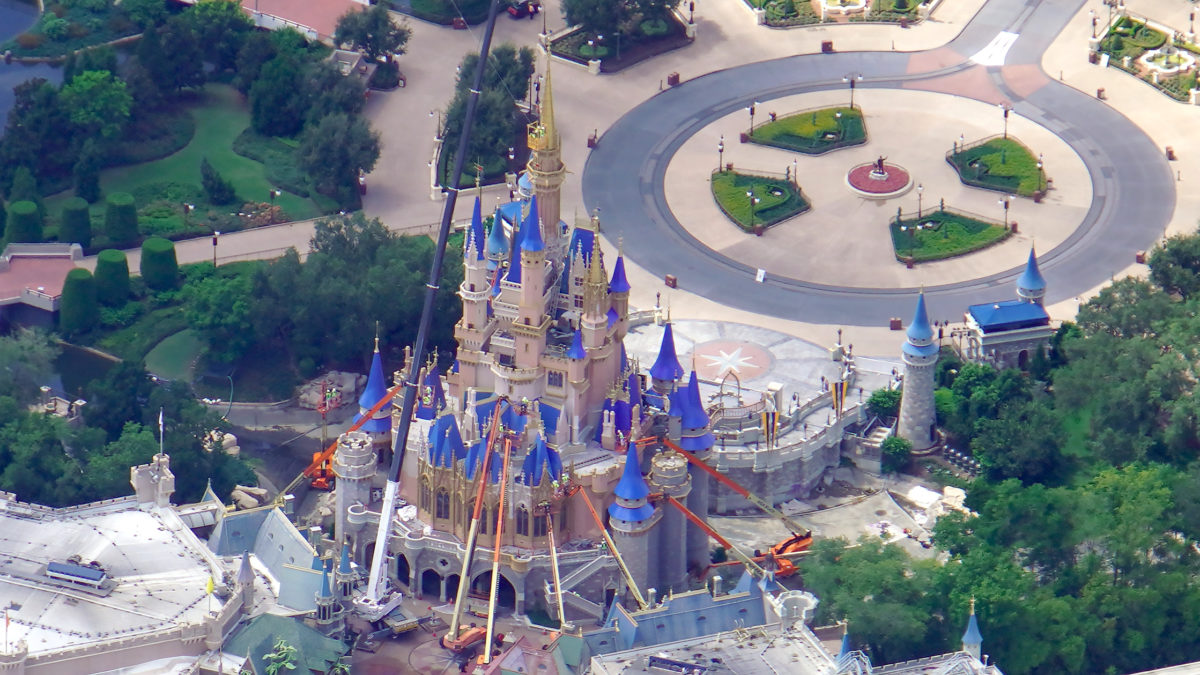 Are you looking forward to seeing Cinderella Castle's new look upon the reopening, or do you still miss the old look? Sound off in the comments.
Featured Image: @bioreconstruct on Twitter