Disney may own a castle, but it still pays property taxes on it. And what exactly is the taxable price of the massive swampland-turned-Fantasyland, anyway? Walt Disney World seems at odds with the Orange County Property Appraiser's evaluation of the property, and is once again suing Property Appraiser Rick Singh over what it deems as "excessively" high appraisal numbers for 2019.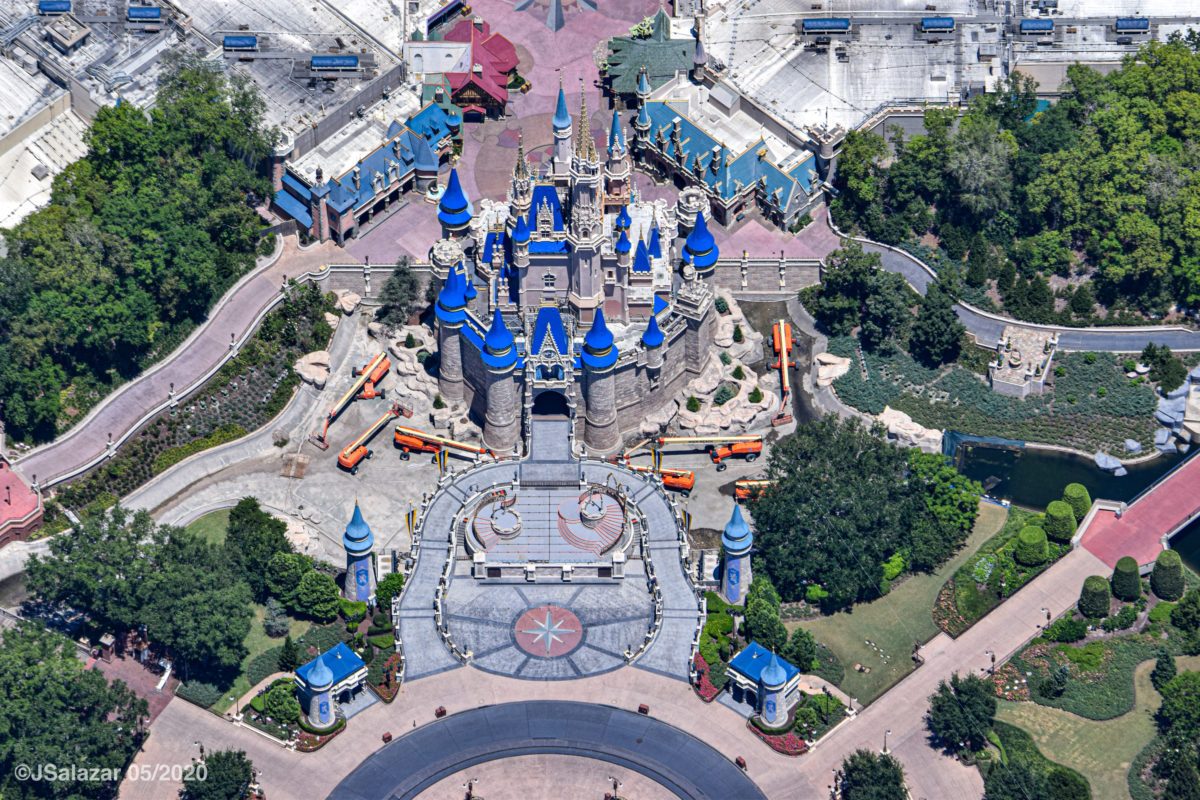 According to the Orlando Sentinel's Gabrielle Russon, this appears to be a yearly process for Disney, dating back to 2016. They've once again filed lawsuits in Orange Circuit Court over last year's tax assessments for the company's various theme parks, resorts, and all of the associated buildings located throughout the property.
The Orange County Property Appraiser Rick Singh claims the resort has been undervalued for decades, resulting in lower property tax payments that would ultimately benefit area infrastructure and public schools.
Disney, on the other hand, believes it is defending its rights as a property owner. The company released the following statement:
"As we have shared before and as a matter of public record, we have challenged the property appraiser's assessments and we will continue to dispute the errors by the property appraiser as any property owner in Orange County would do."

– Jacquee Wahler, Spokesperson (on behalf of the Walt Disney World Resort)
According to the lawsuit, here are the assessed values for each of the main theme parks at Walt Disney World in 2019:
Magic Kingdom: $504 million
EPCOT: $539 million
Disney's Hollywood Studios: $394 million
Disney's Animal Kingdom: $435 million
Disney paid its 2019 property taxes already, but claims these numbers were excessive. For context, EPCOT's $539 million appraisal resulted in roughly $7.2 million in property taxes.
In the past, Disney has gone to trial over these assessments, as they did with the assessment of Disney's Yacht & Beach Club Resort in 2015, which ultimately led to a win in 2018. The judge ruled that the resort's value should be cut in half, to a mere $189 million. Sing has since appealed the decision, and the case is still pending.
While this is a move with some historic precedent, it seems Disney may be defending its properties even more fervently after the immense impact of the unprecedented COVID-19 theme park closure.
Source: Orlando Sentinel | Featured Image: Jonathan Michael Salazar (@thedisneypilot on Instagram)