Ghirardelli Soda Fountain & Chocolate Shop at Disney Springs has a new sundae we're absolutely "chip"-per about in the Nacho Sundae!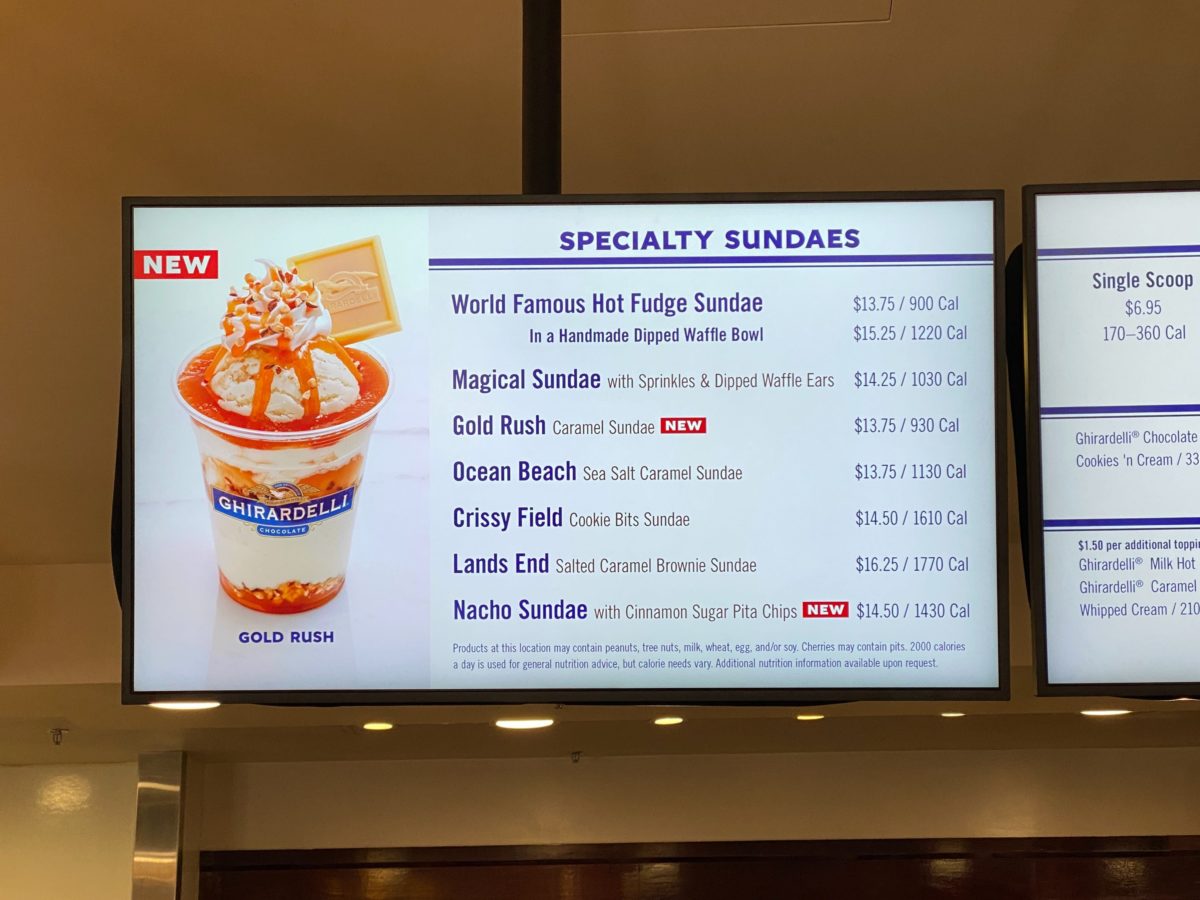 The sundae joins the Gold Rush as recent additions to the recently-reduced menu.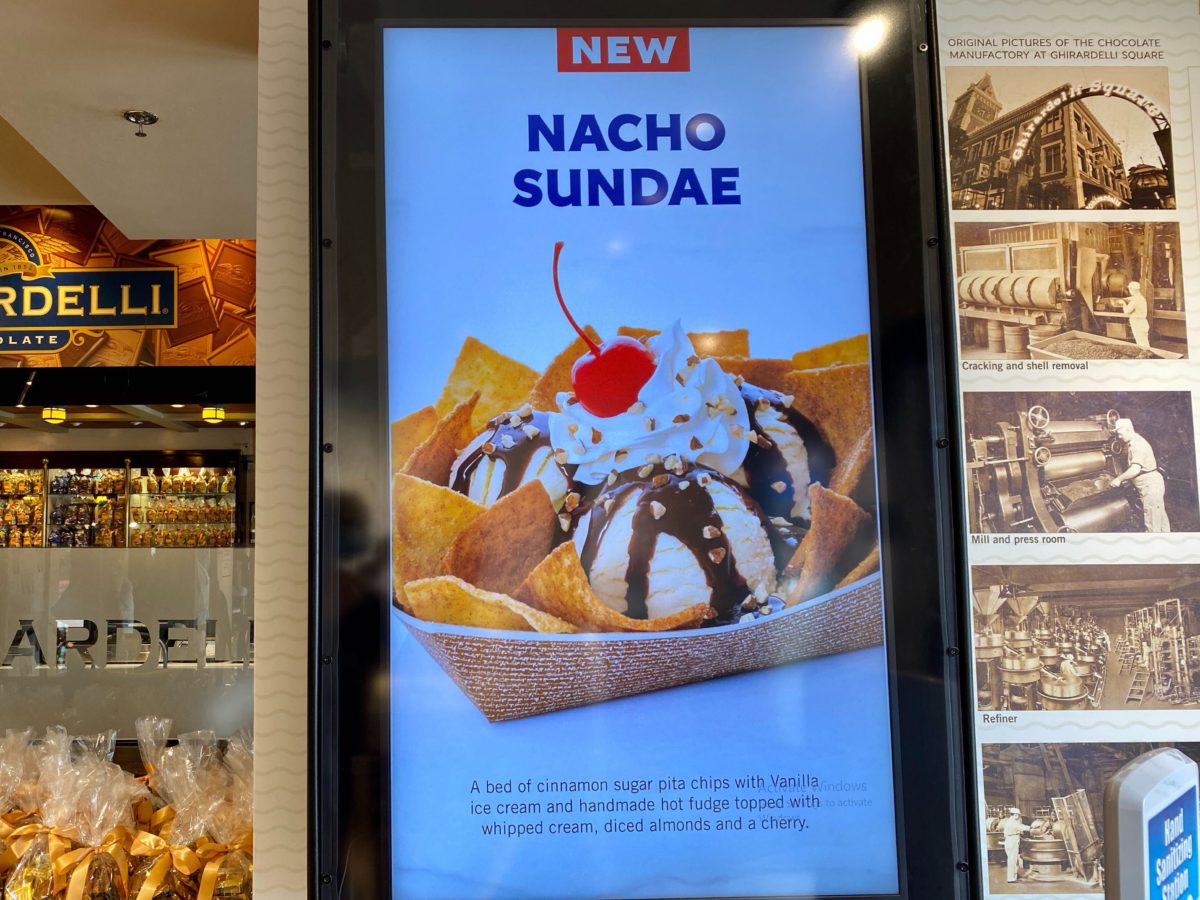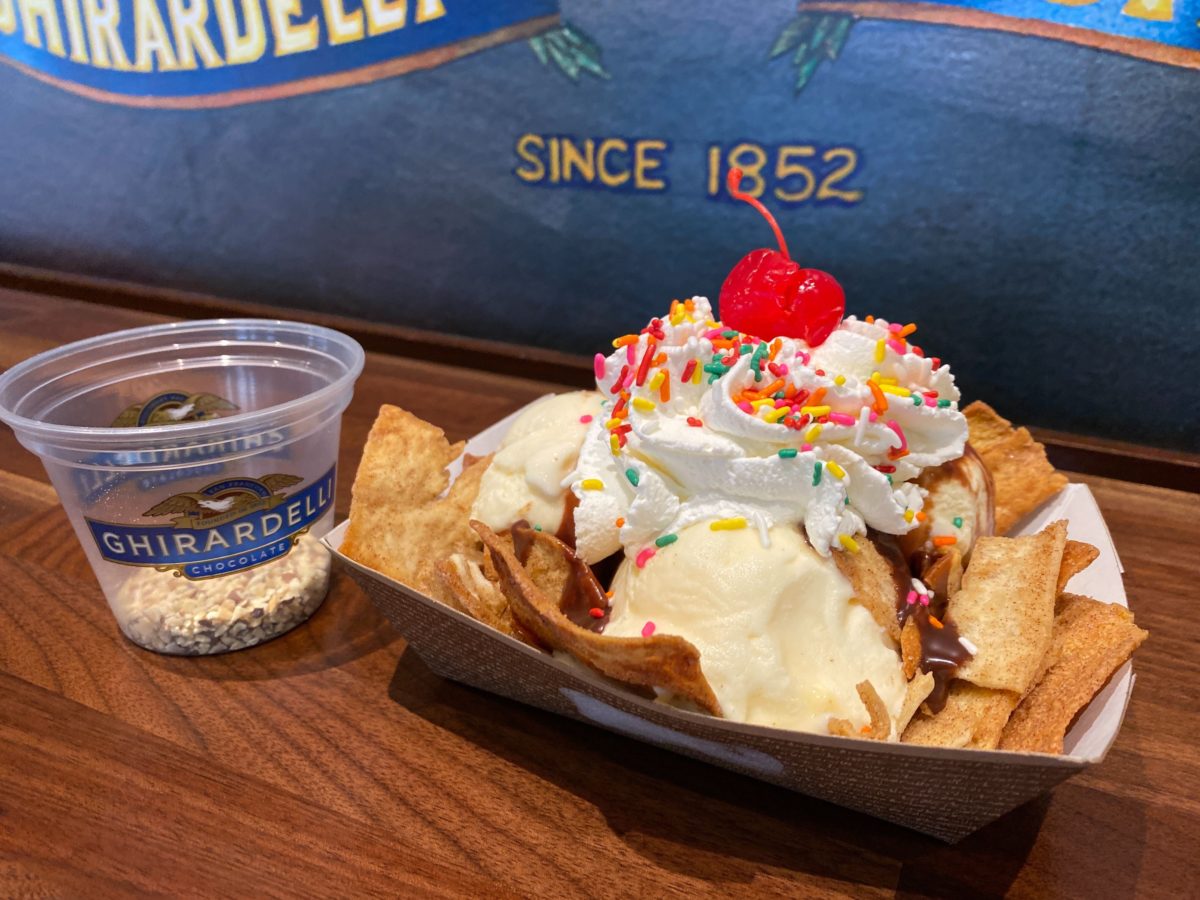 The sundae consists of vanilla ice cream, hot fudge, whipped cream, chopped nuts, rainbow sprinkles, and a cherry, all served on a bed of cinnamon sugar pita chips.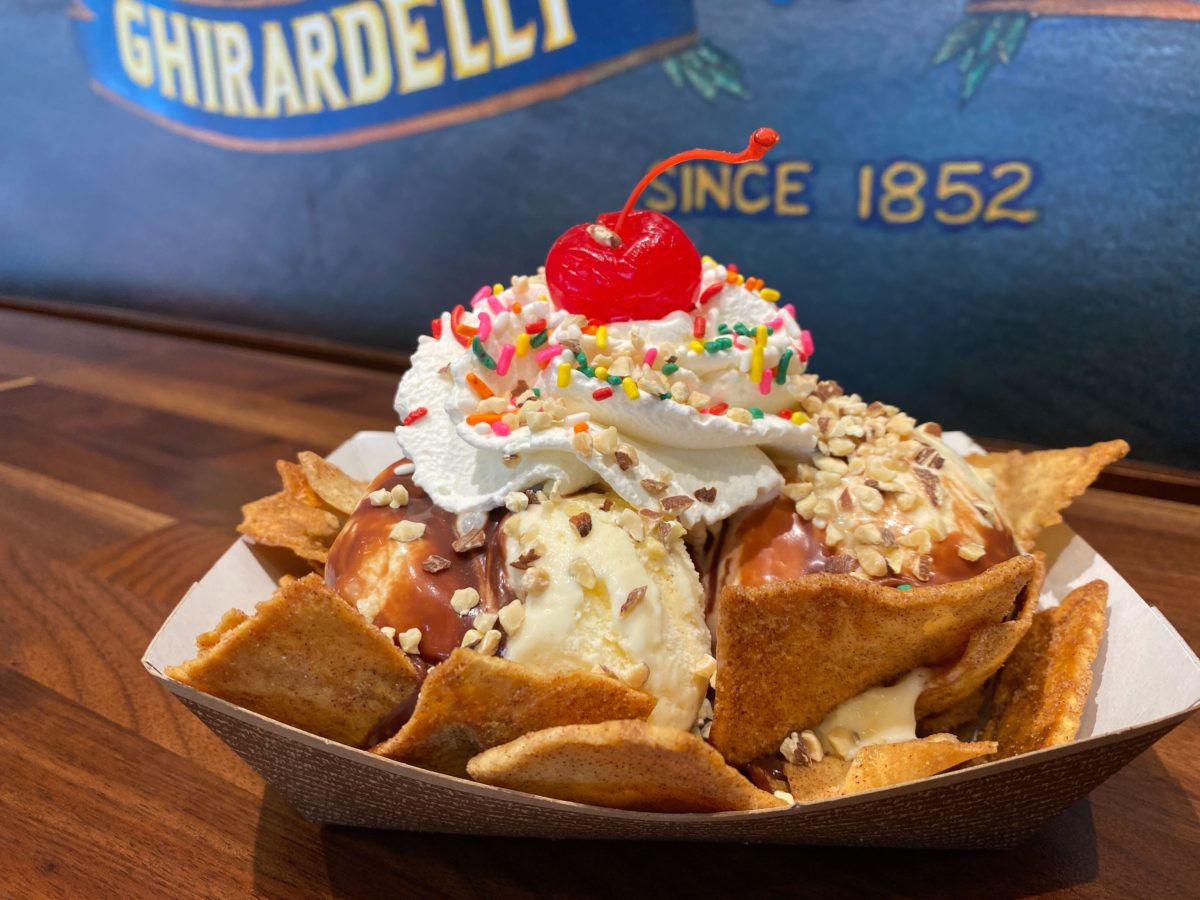 Our chopped almonds came on the side, which we then added to the sundae ourselves. It's a nice touch for people who may have nut allergies, or just don't like them on ice cream.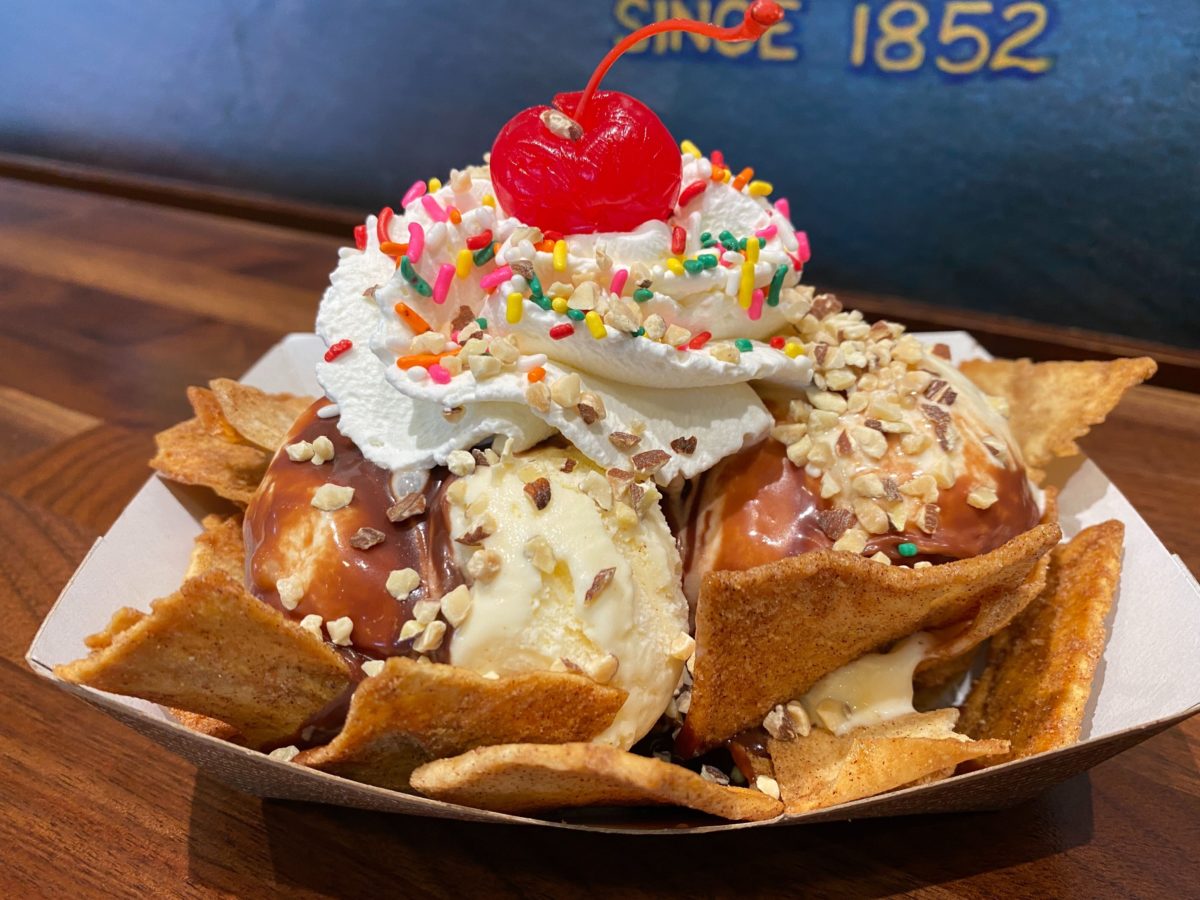 And it sure looks pretty!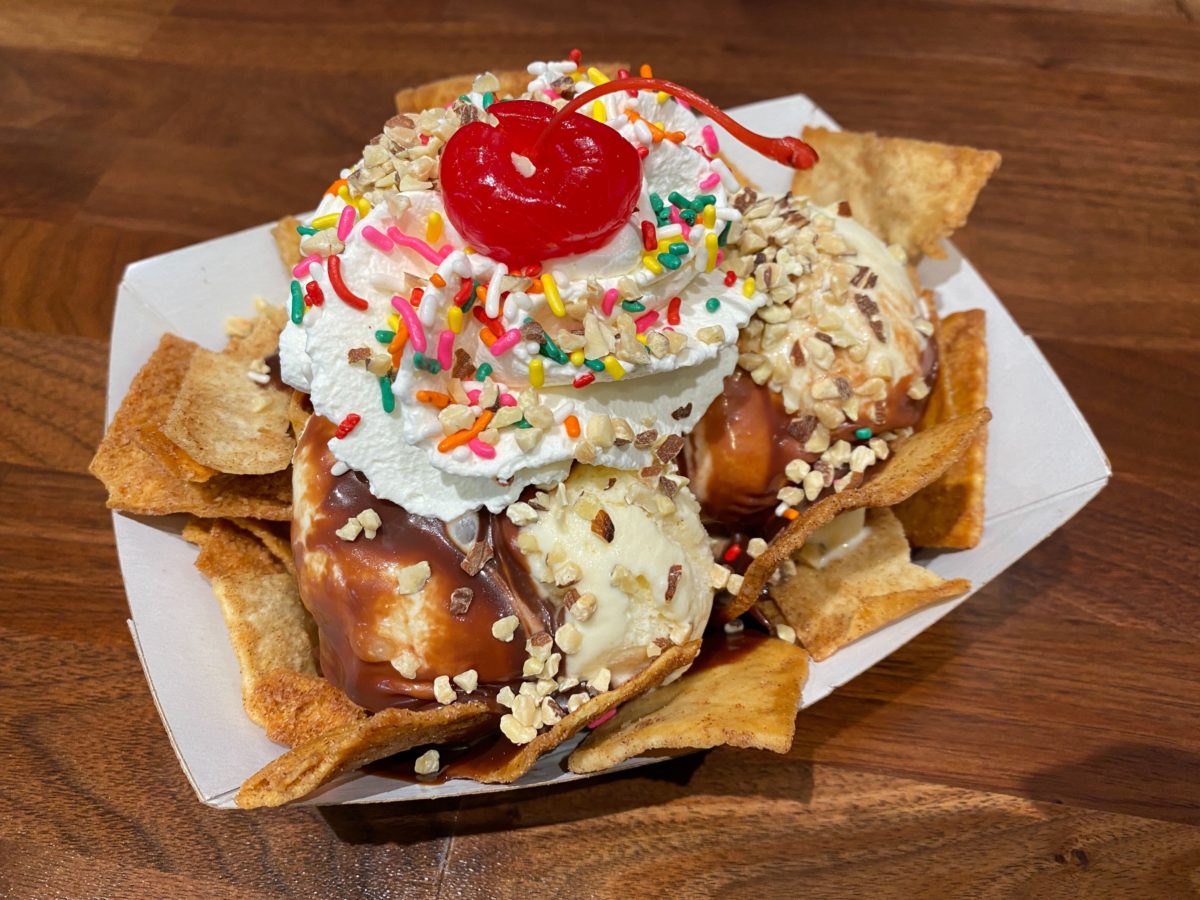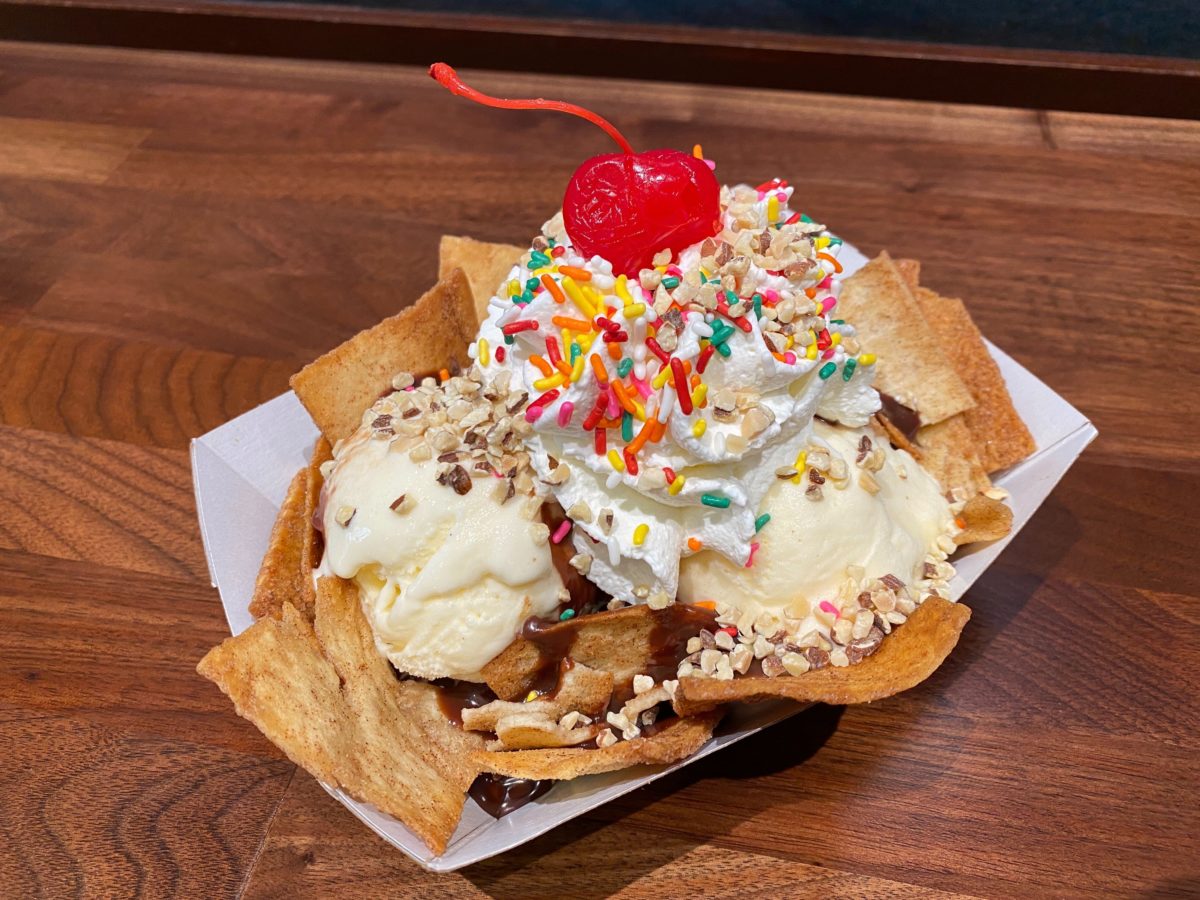 As portion sizes go, this is a good-sized sundae to share with two (or possibly more) people.
But how does it taste? We found it to be a very nice sundae, with all the elements and textures meshing well together.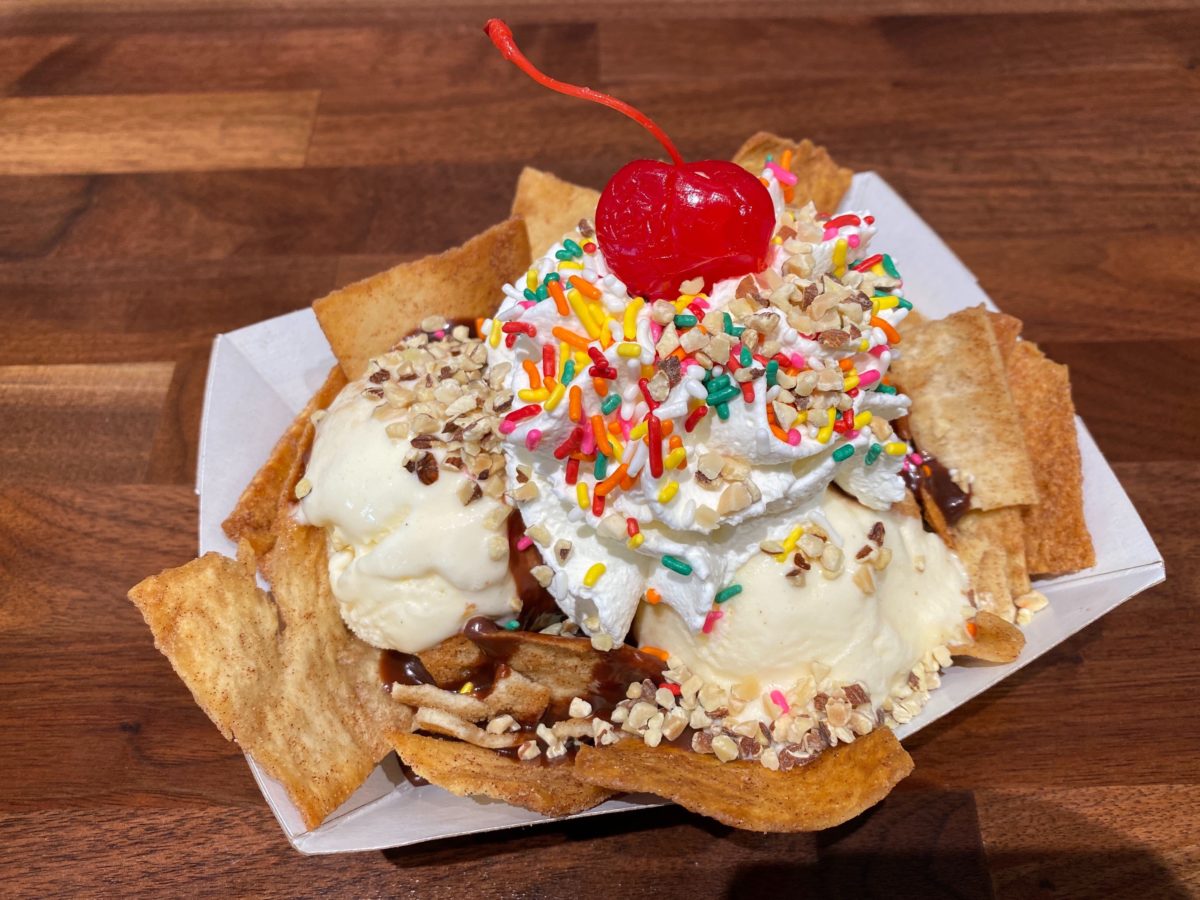 The pita chips have a good amount of cinnamon and sugar on them, reminding us of churros. But don't expect a churro-like texture; these chips are harder, and sturdy enough to stand to the ice cream.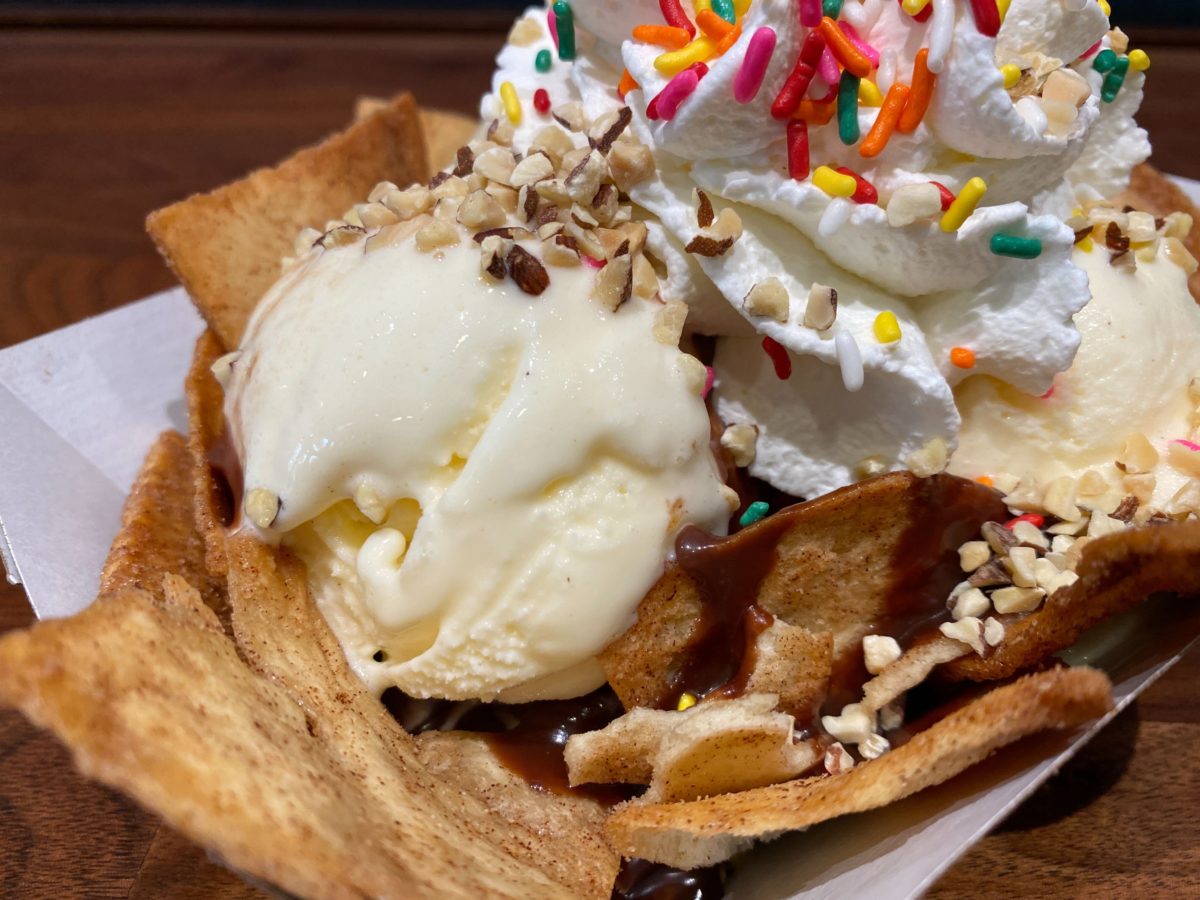 The ice cream is a creamy, old-fashioned style vanilla, as Ghirardelli usually uses in its sundaes.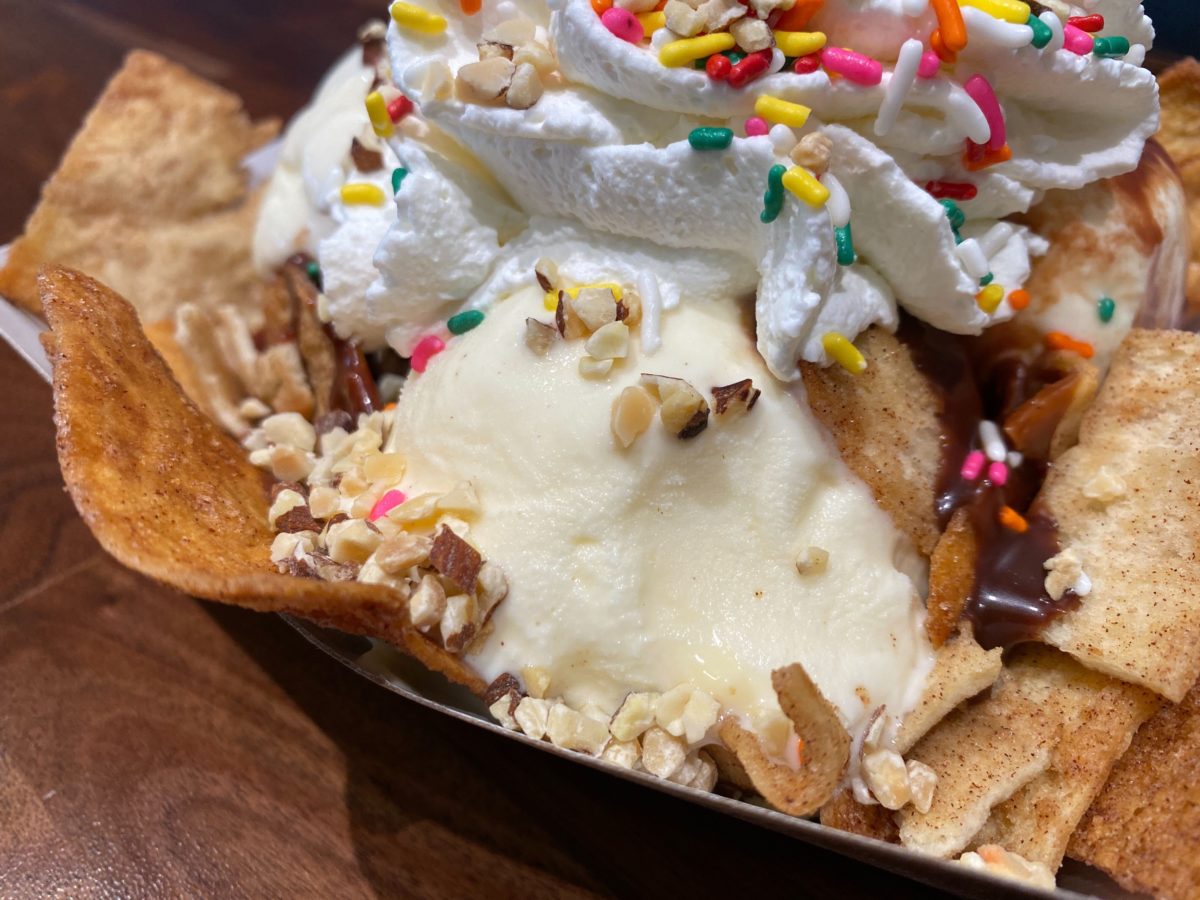 The hot fudge was a smooth milk chocolate, with a classic, slightly malty flavor.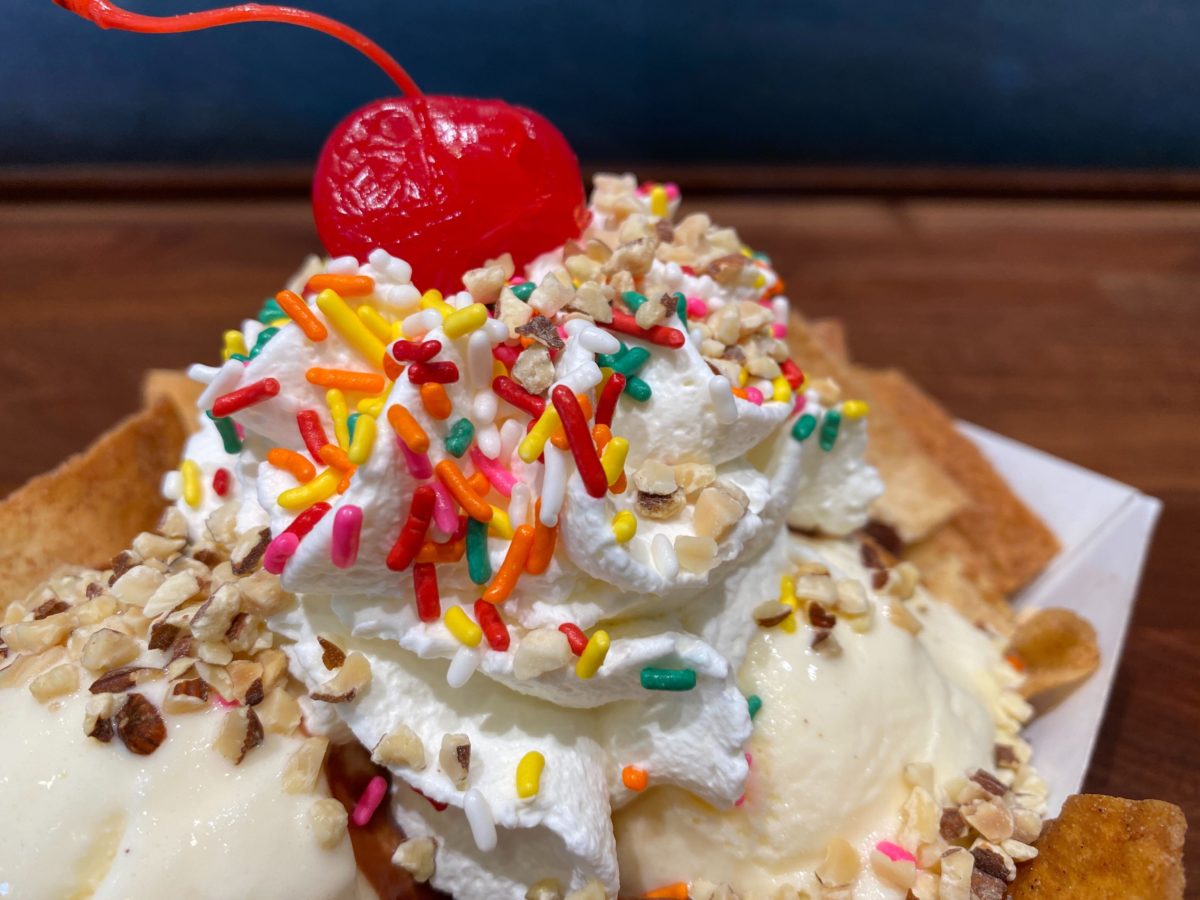 The whipped cream is light and fresh, with the sprinkles giving it a pleasant pop of whimsical color. Topping the whole thing is a classic maraschino cherry. It was mushy and very "red dye"-tasting, but that's how most maraschinos are.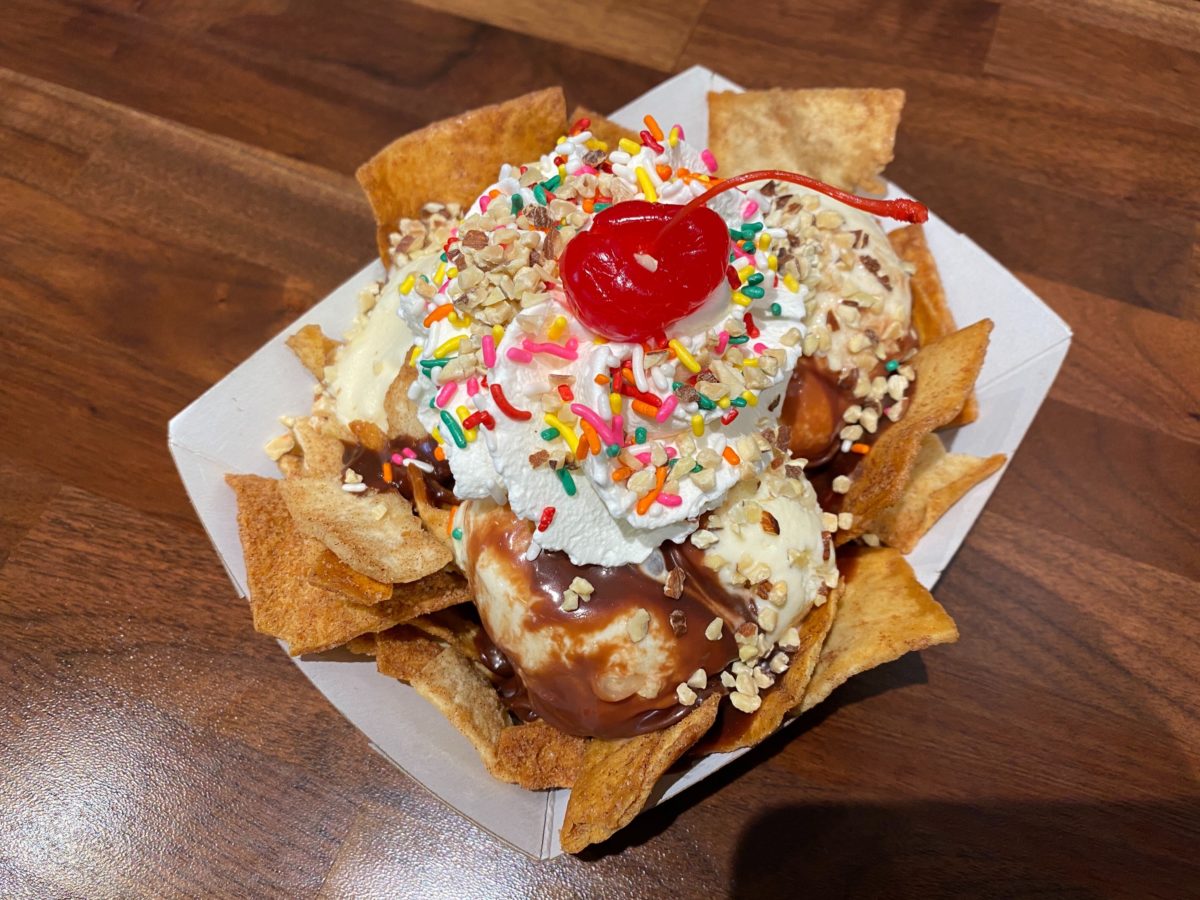 Overall, we were impressed with how well the flavors balanced each other, even if the textures here are the bigger focus. Still, it's a very enjoyable sundae. The Churro Sundae retails for $14.50.
Will you be heading to Ghirardelli to try this out, or is this "nacho" idea of an enjoyable dessert? Let us know in the comments below!