It's a beautiful day to be back at Universal Orlando! We're here bright and early to explore the parks. We decided to start the day at Universal Studios, so let's get started.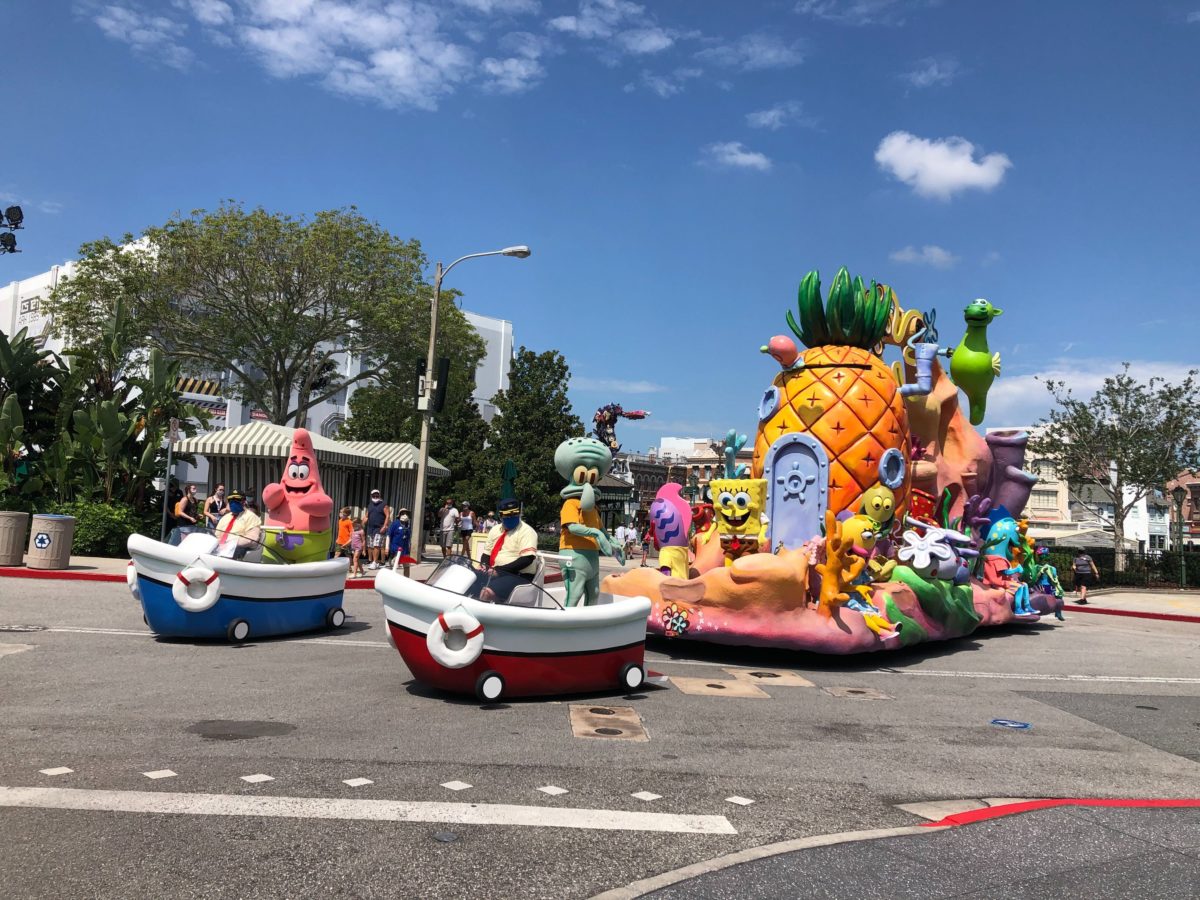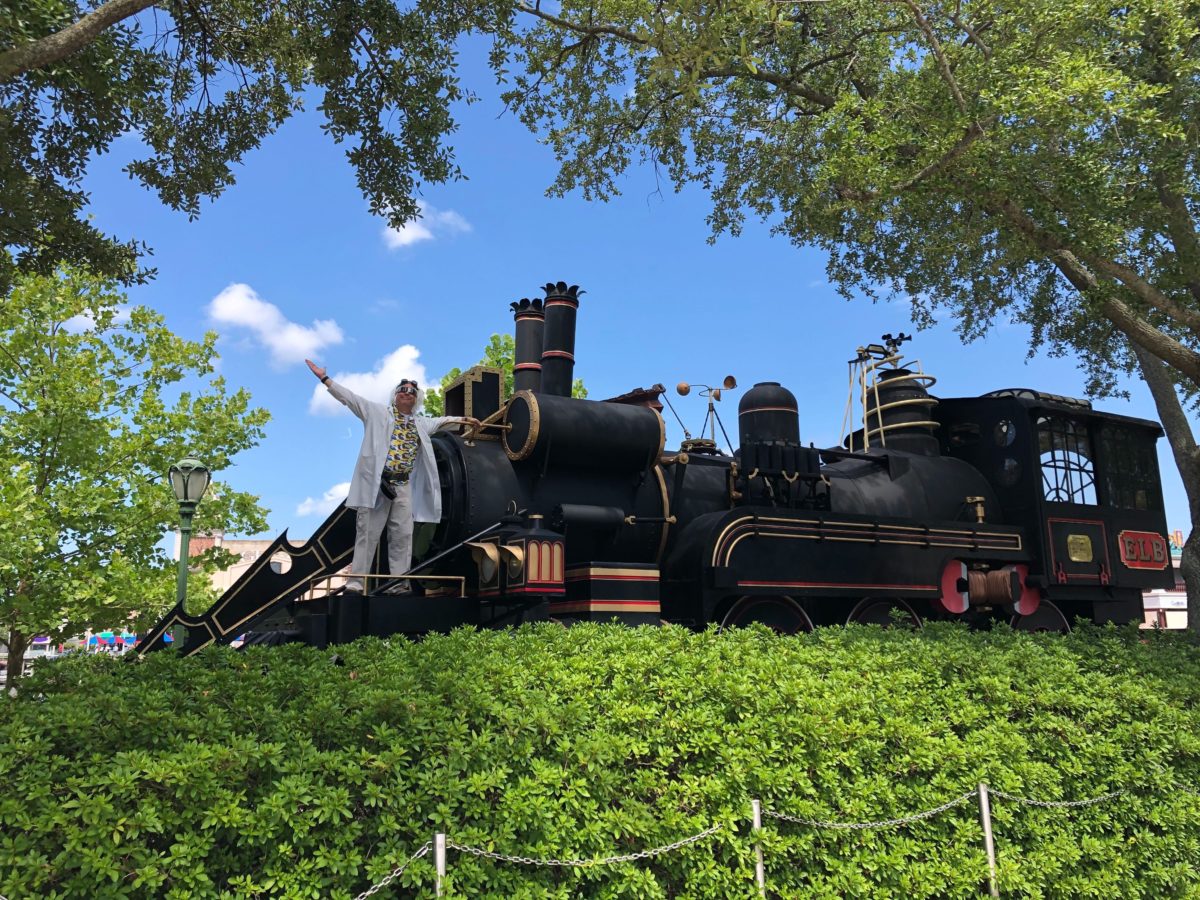 The weather is beautiful, and many of the characters are out greeting guests. We can't help but smile under our face covering.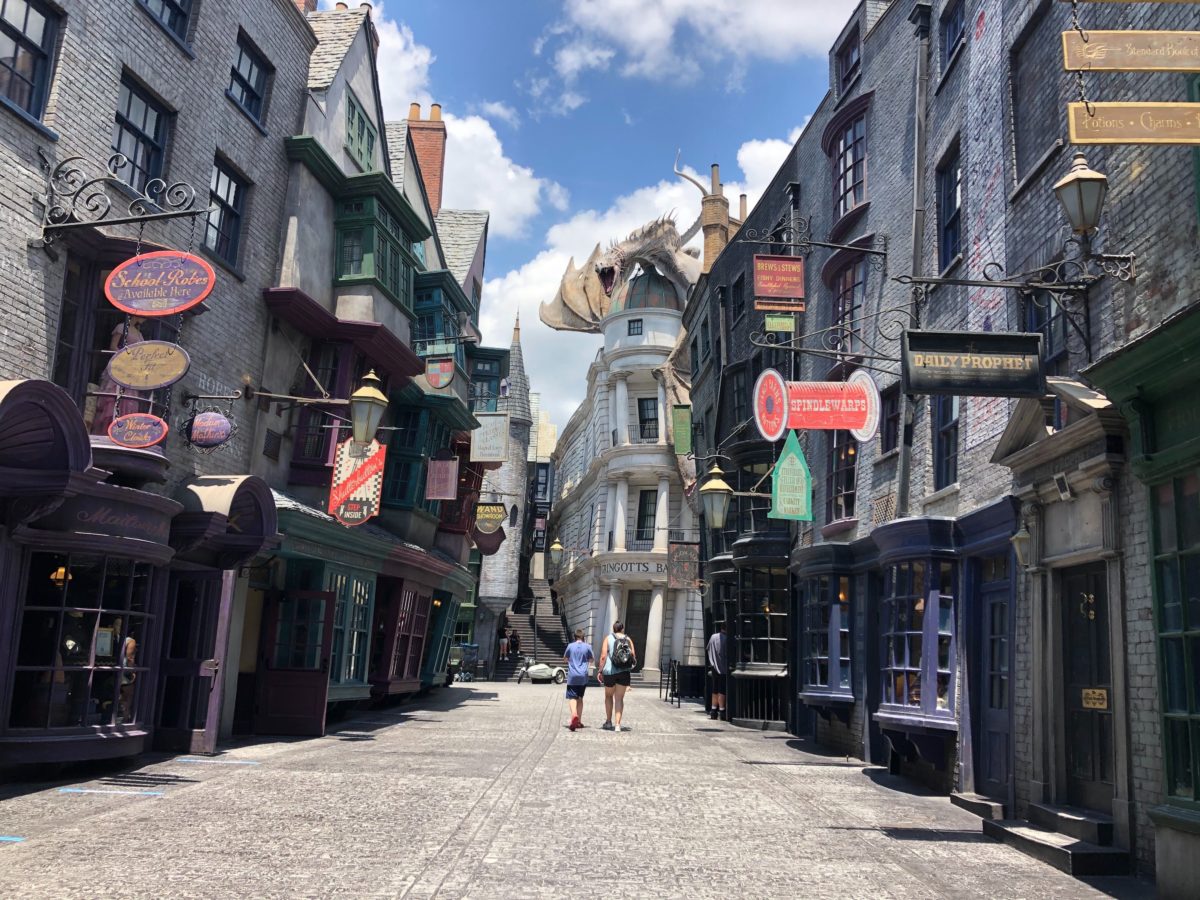 There aren't too many views better than this one. Diagon Alley never gets old.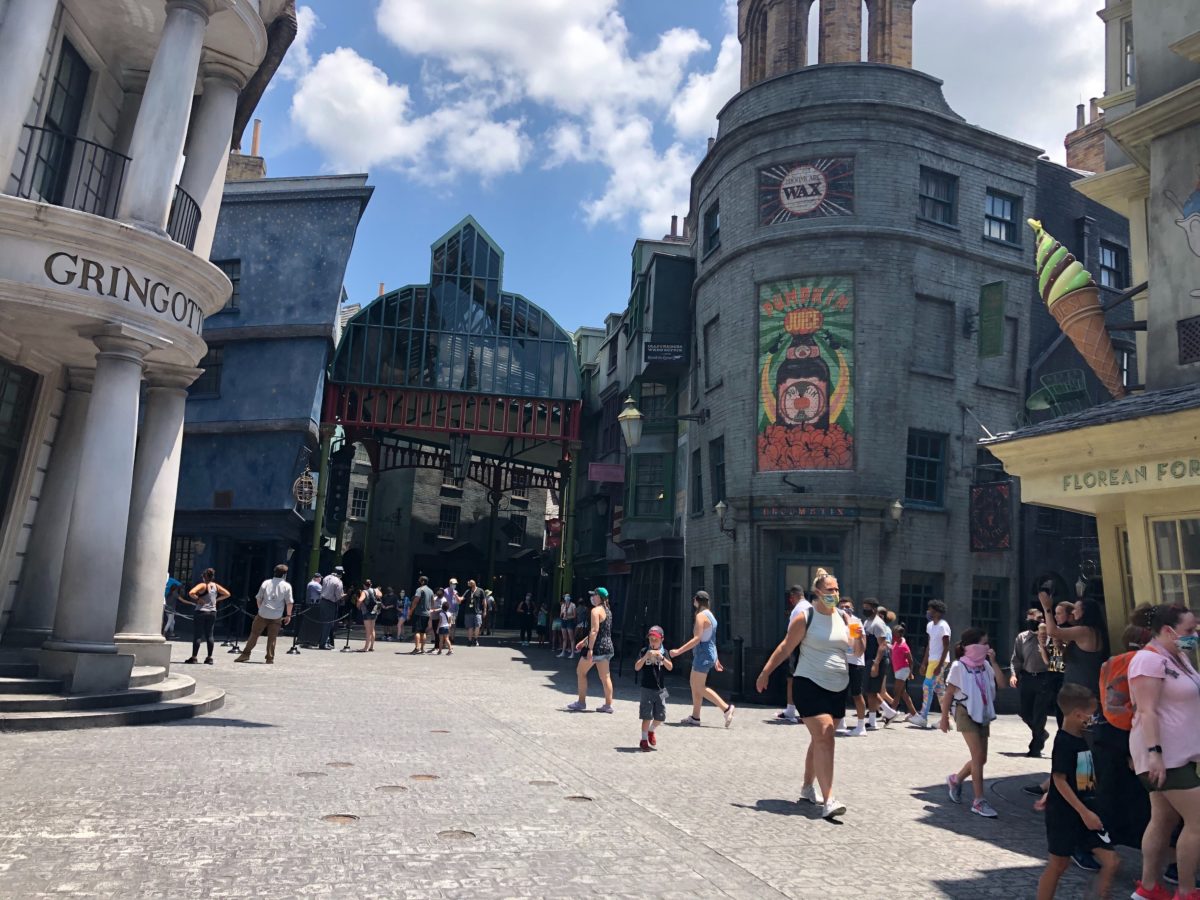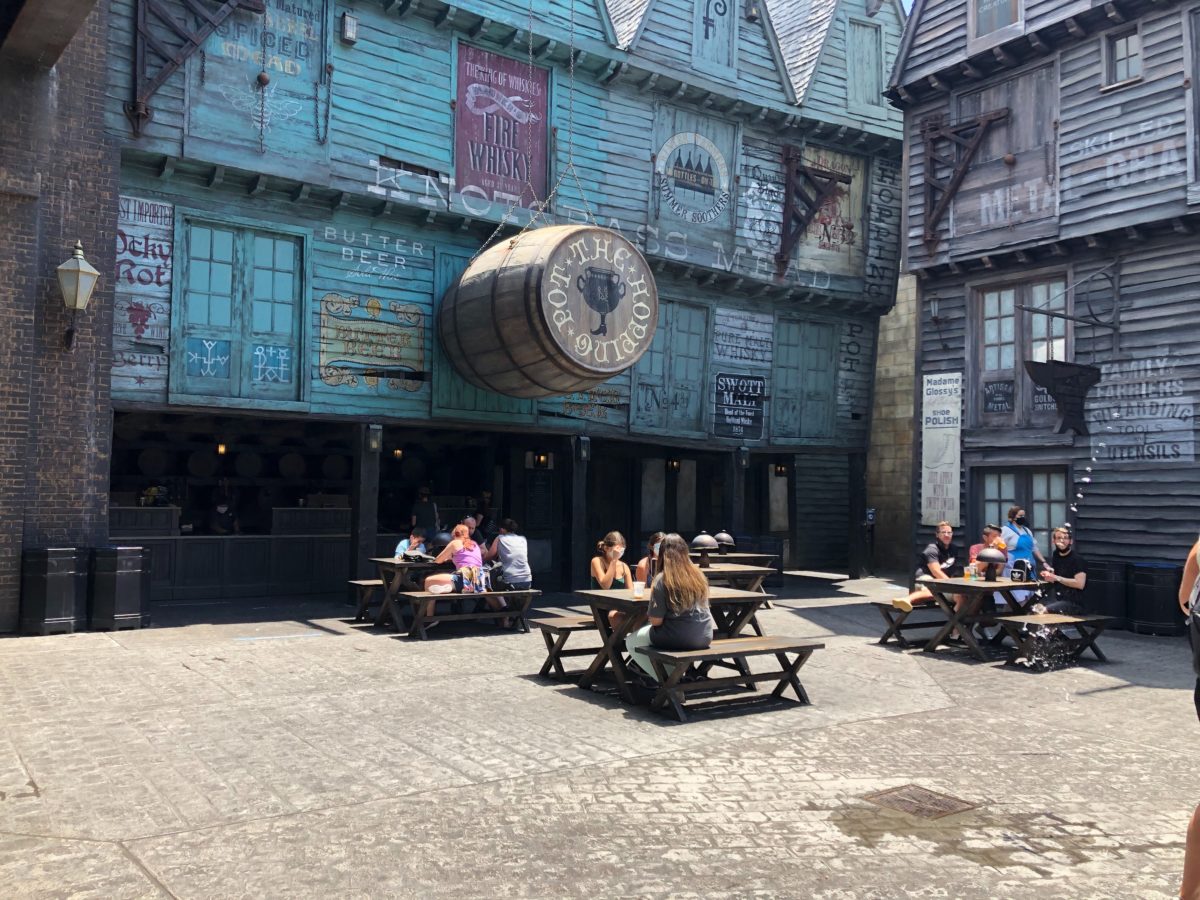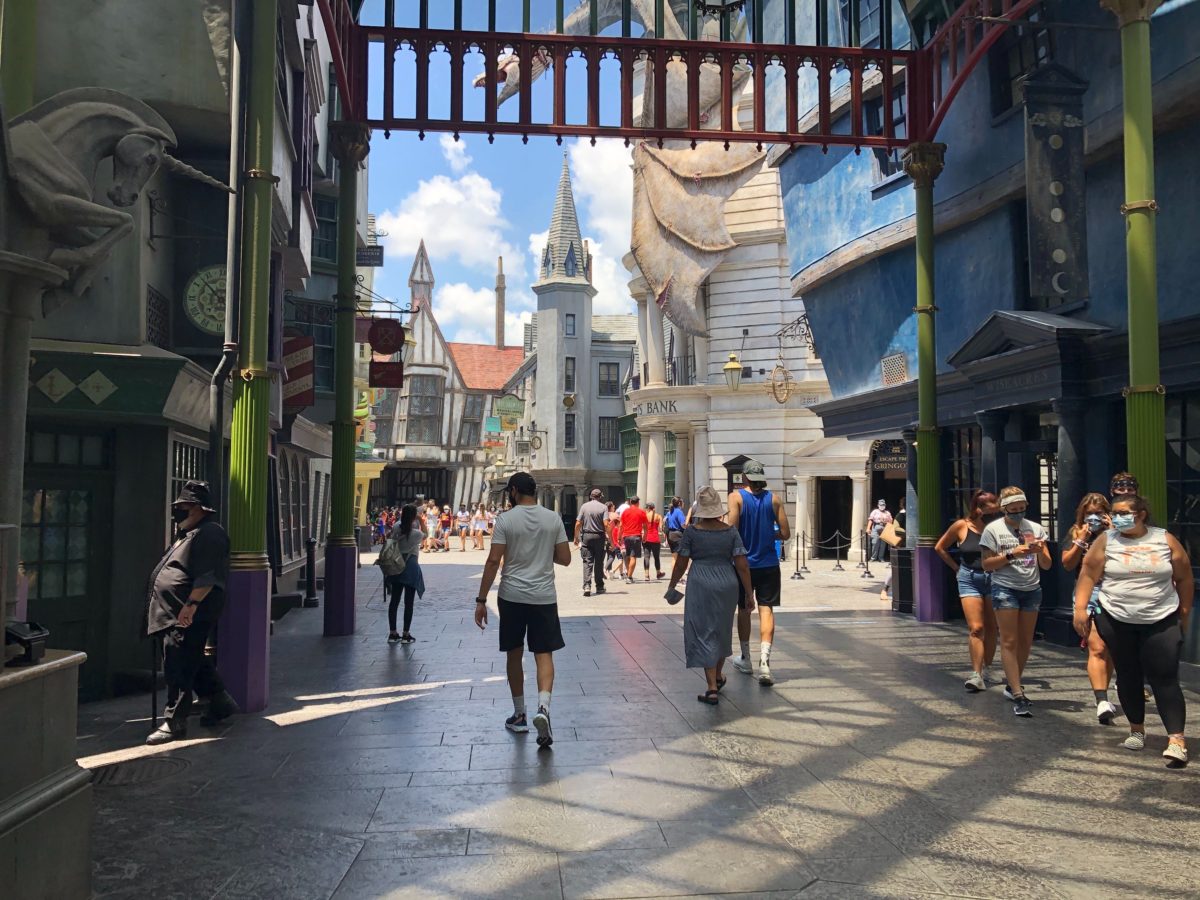 The Wizarding World is usually the busiest part of both parks. It's really hot this afternoon, so a lot of people are enjoying a frozen Butterbeer or ice cream from Florean Fortescue's Ice Cream Parlour and seeking out shade.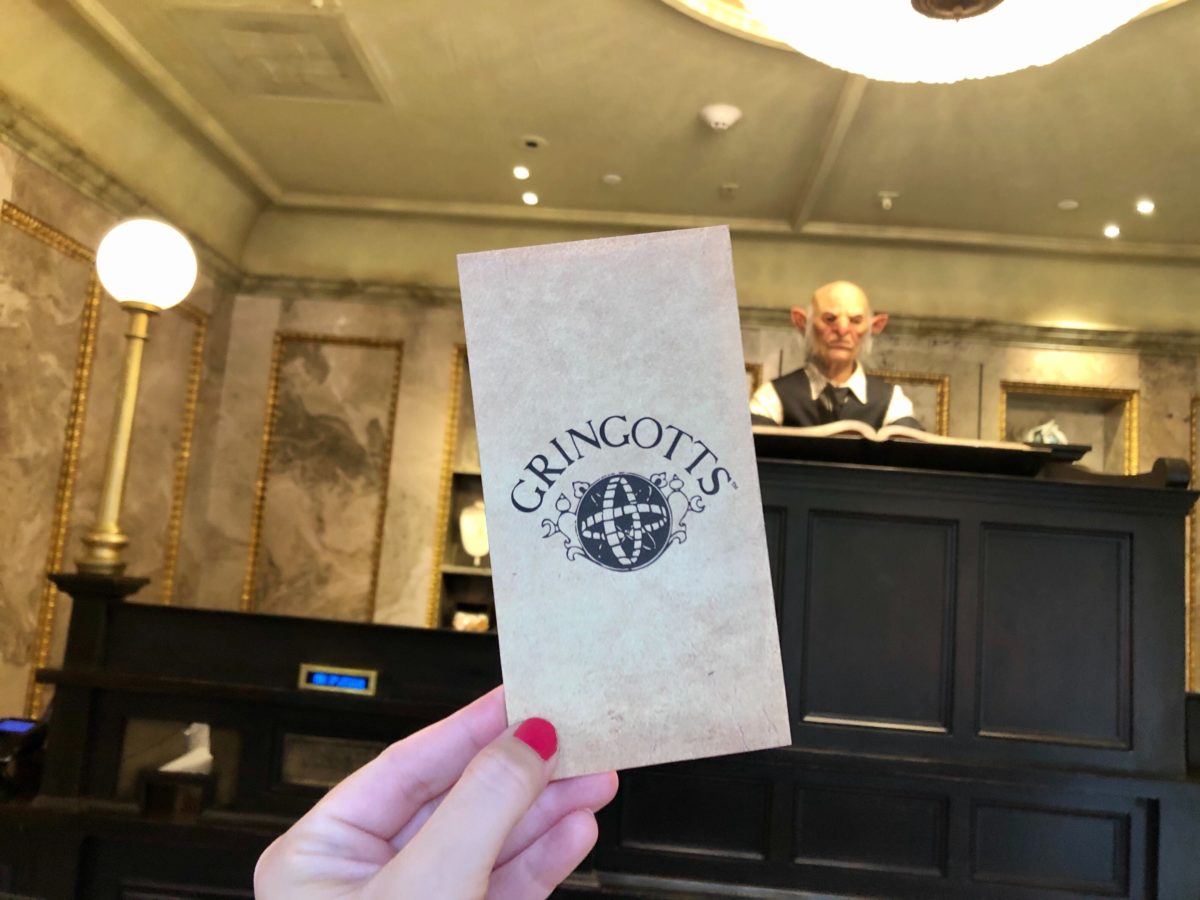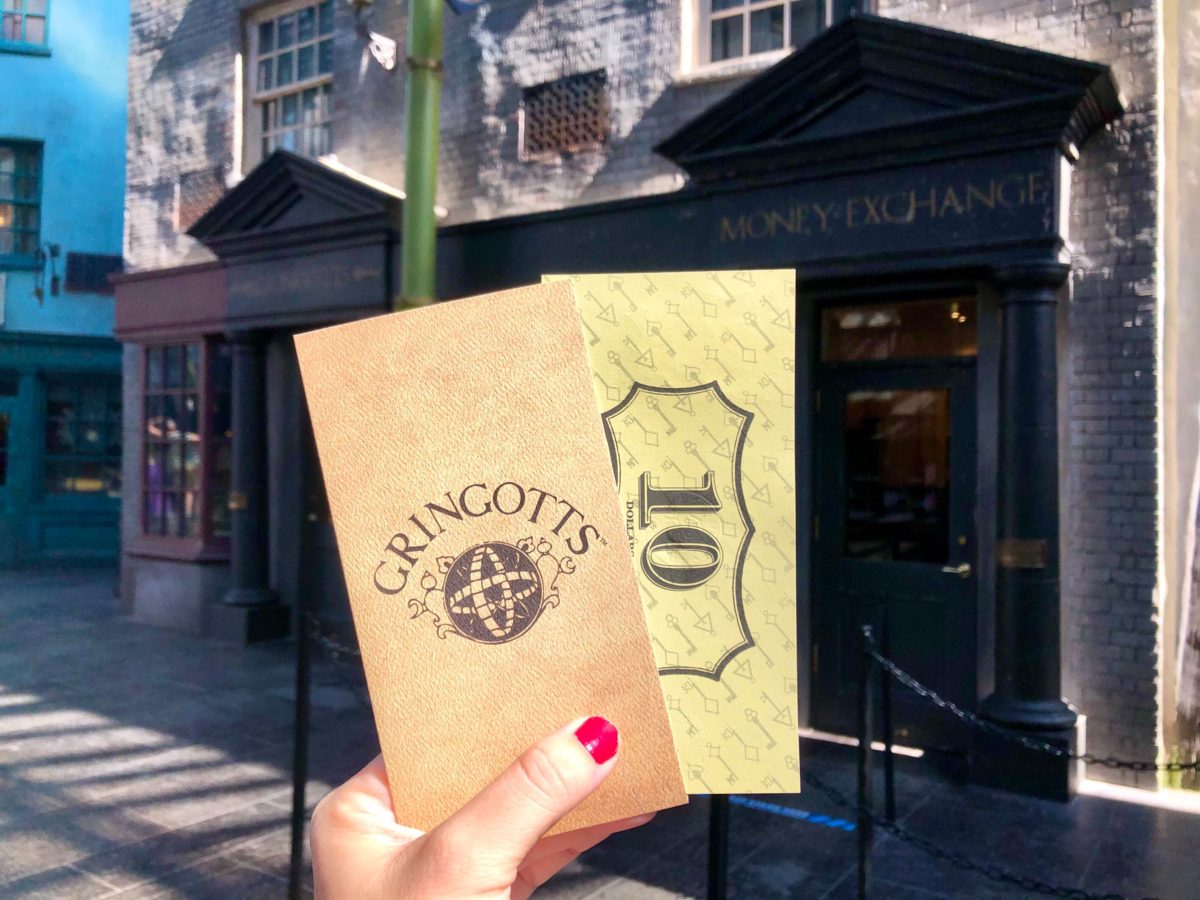 We stopped into the Gringotts Money Exchange and turned our Muggle money into Gringotts bank notes. You can change your Muggle currency into $10 or $20 increments and spend it around the park. We plan to spend our money on Butterbeer!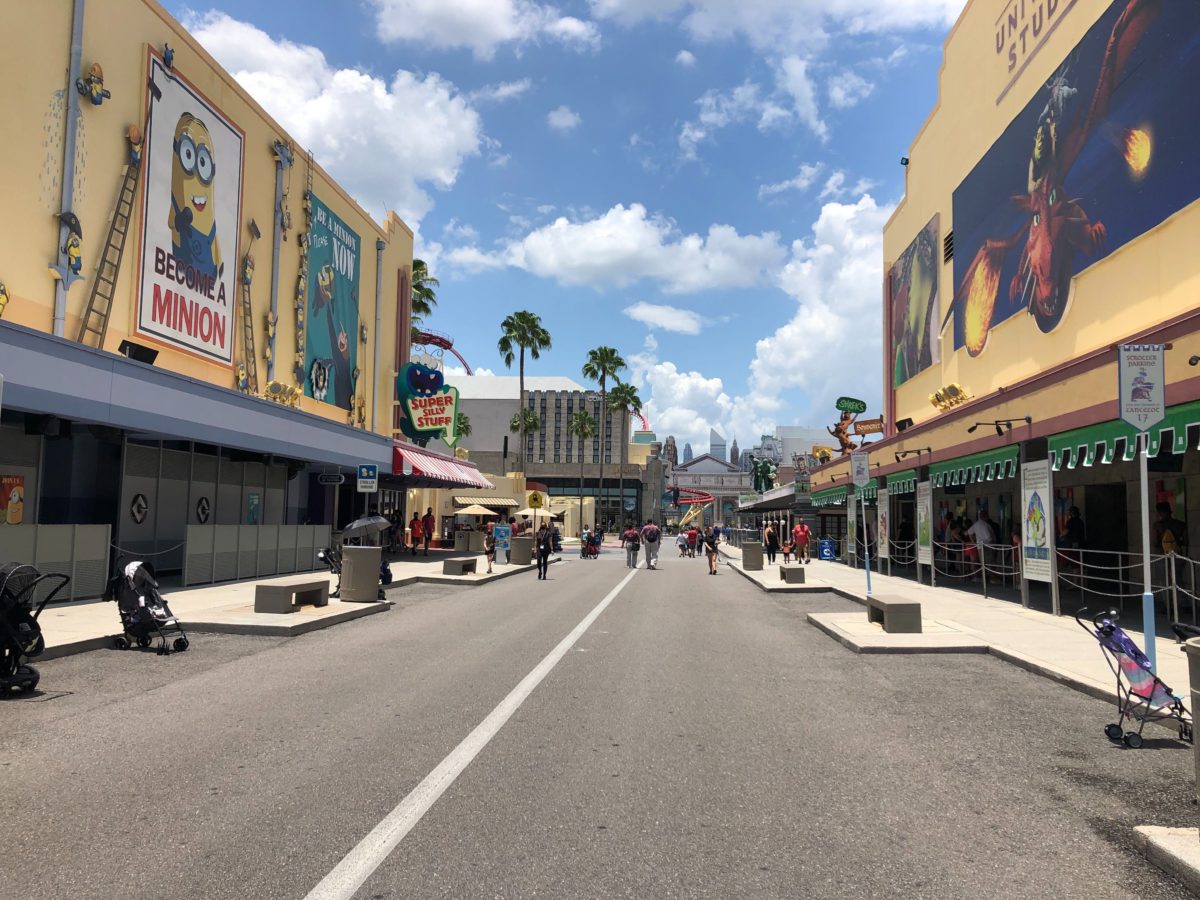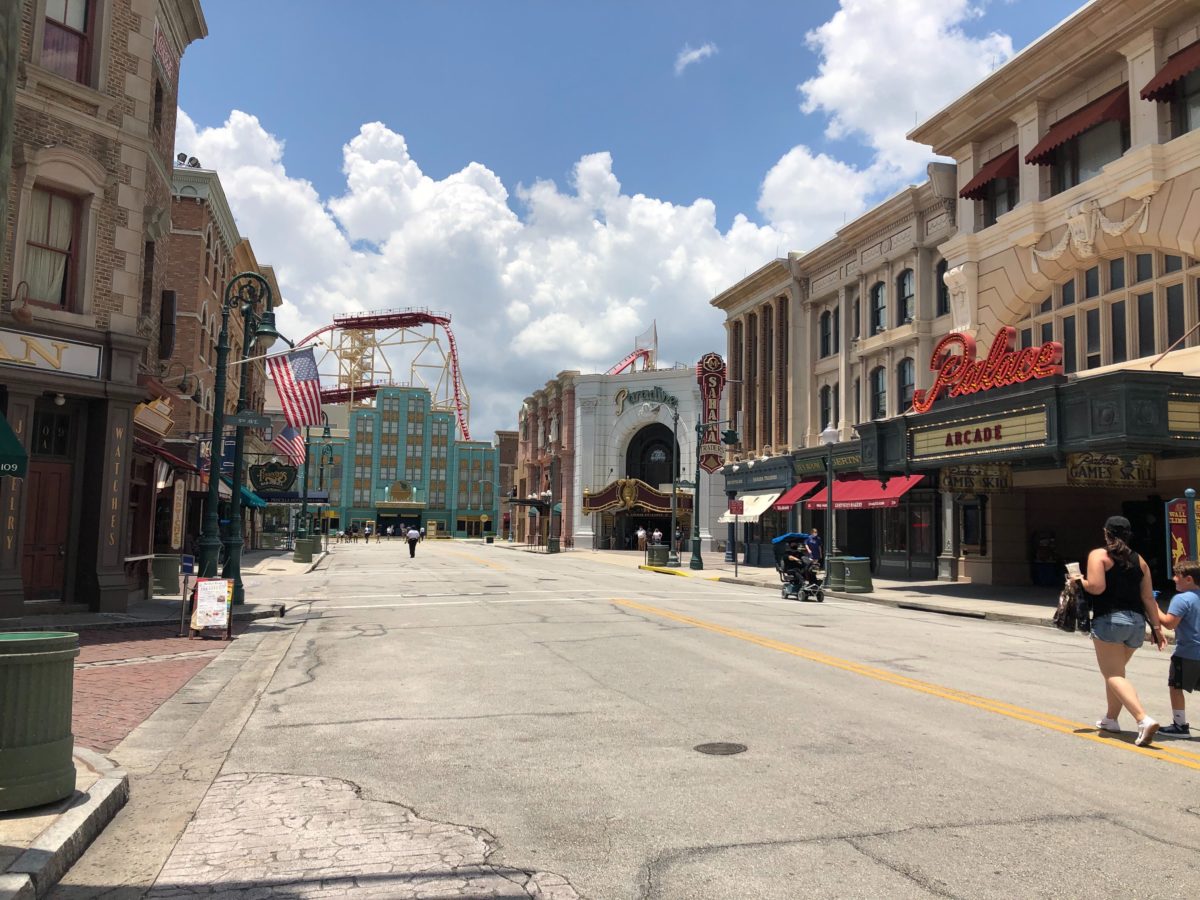 Outside of the Wizarding World, the rest of the park is pretty calm. It's still early, but it is very easy to social distance with crowds like this.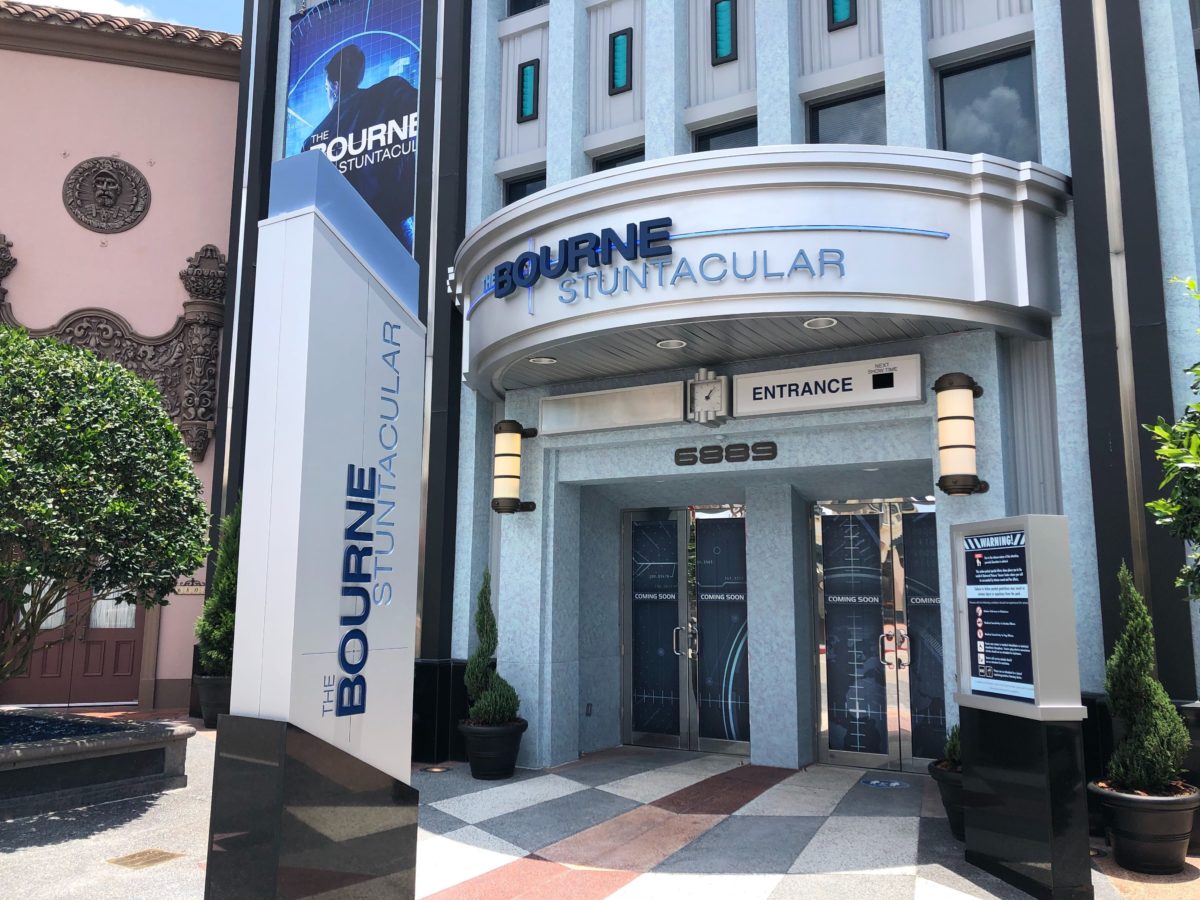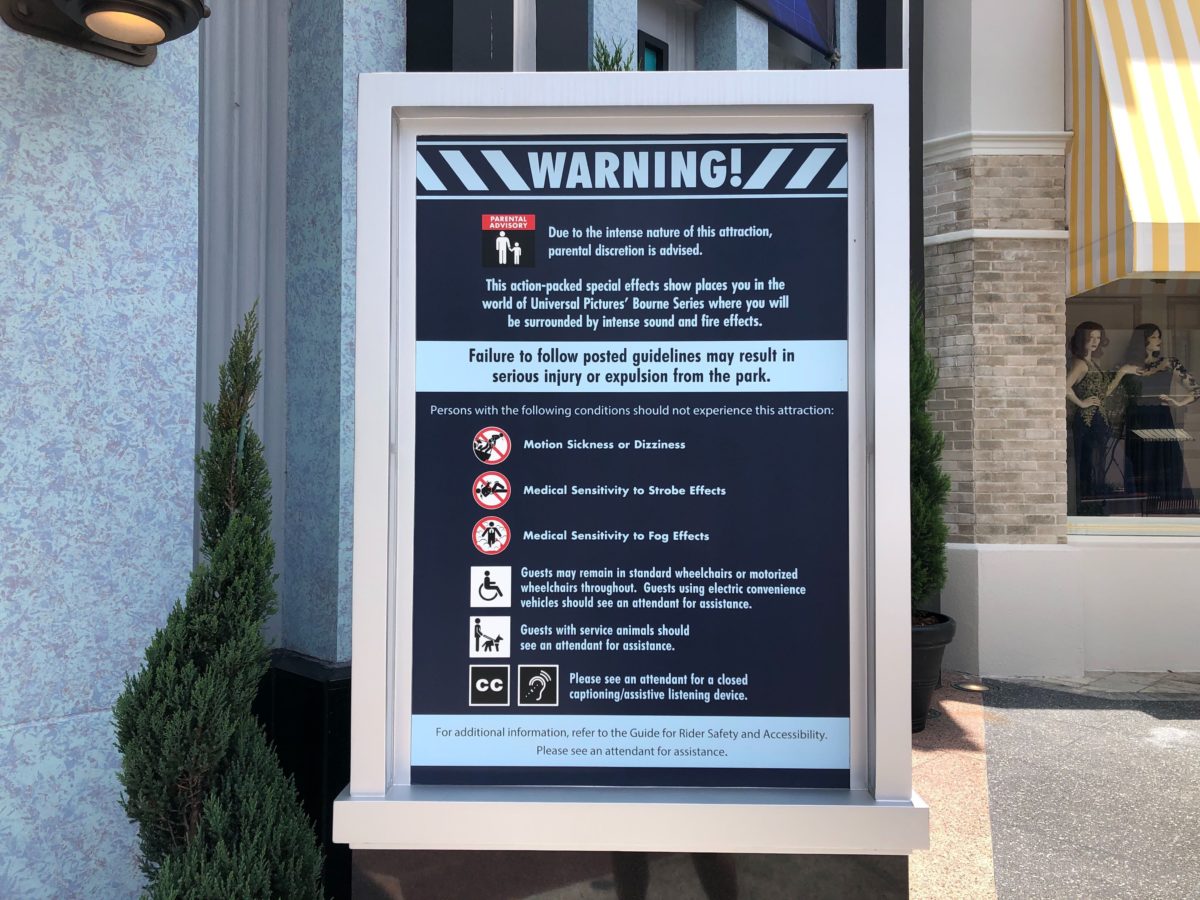 There's plenty of new merchandise for the Bourne Stuntactular, and we can't wait for this to open (and to get the new button!)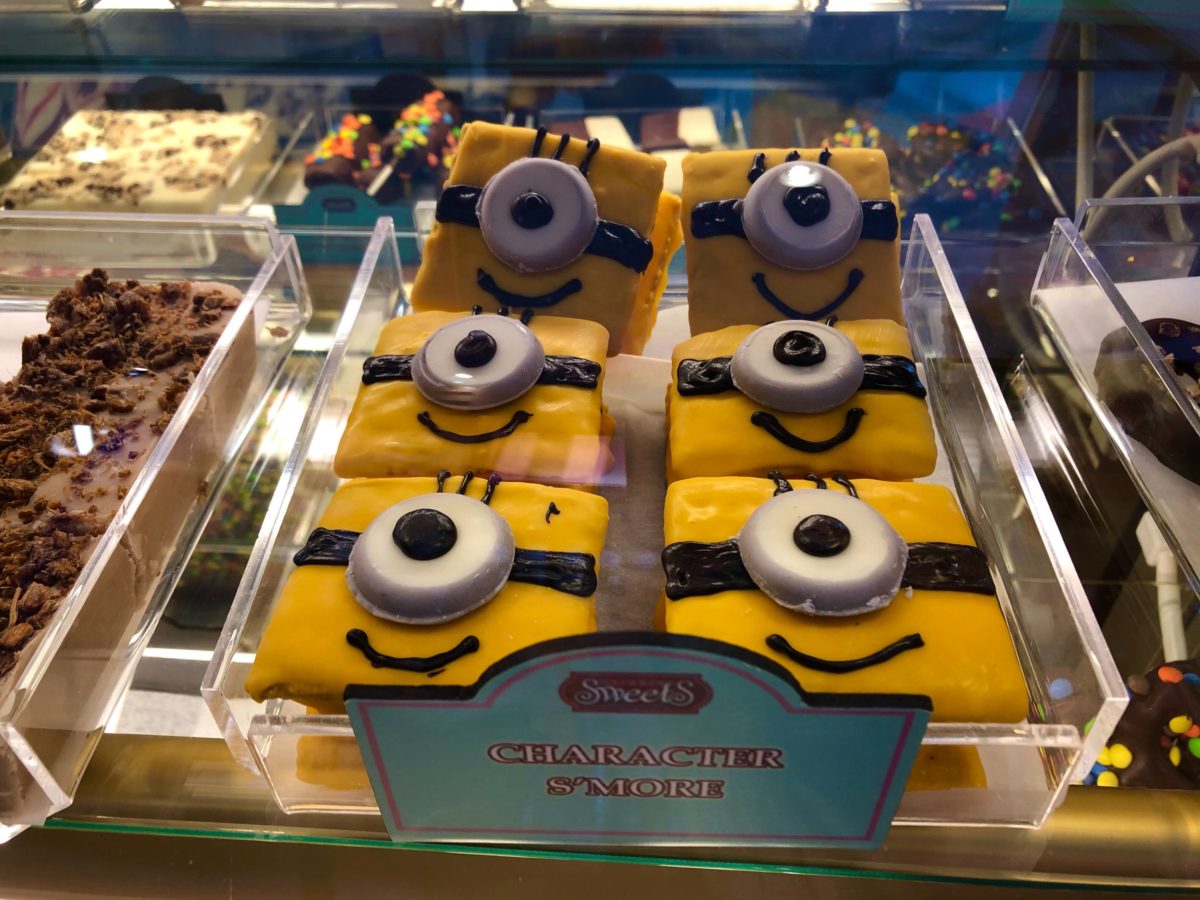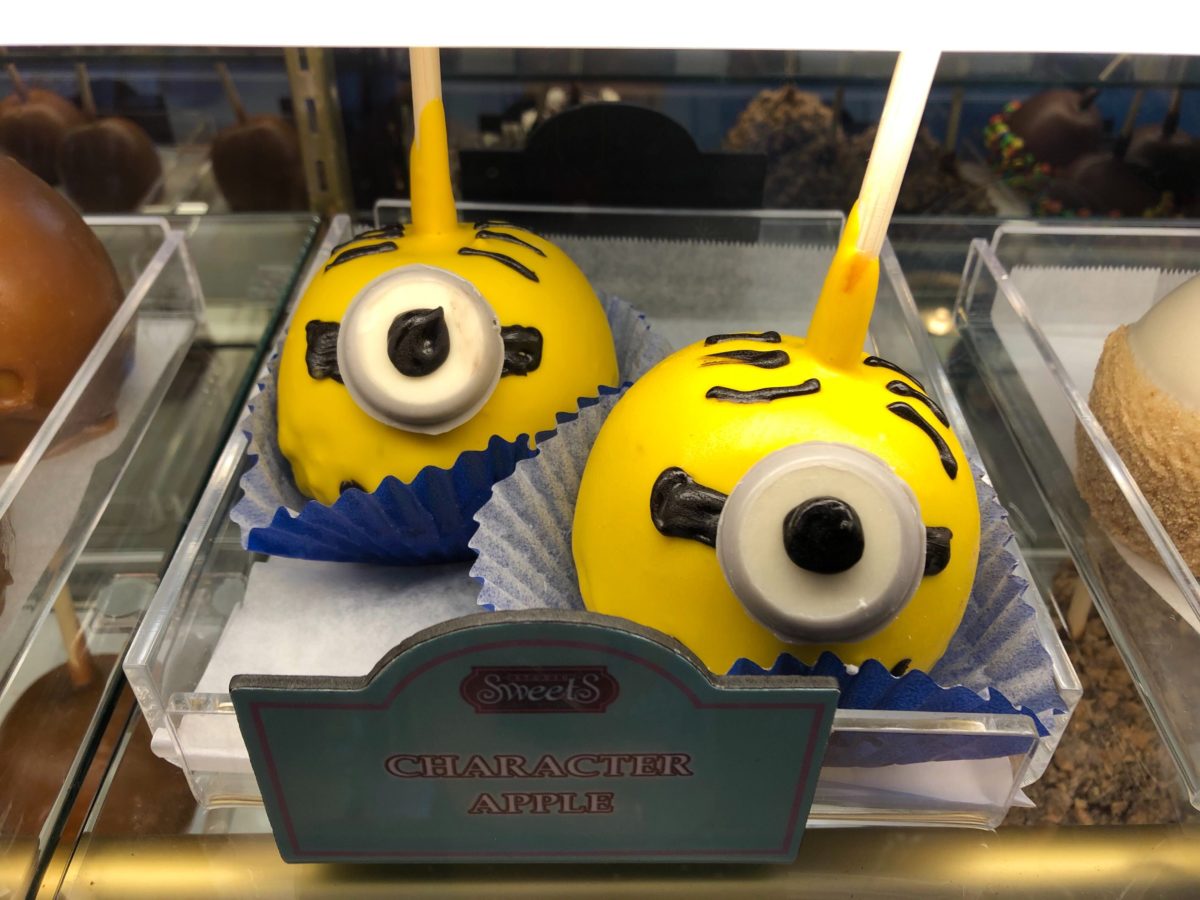 There are plenty of character snacks around the parks, including these Minion s'mores and apples.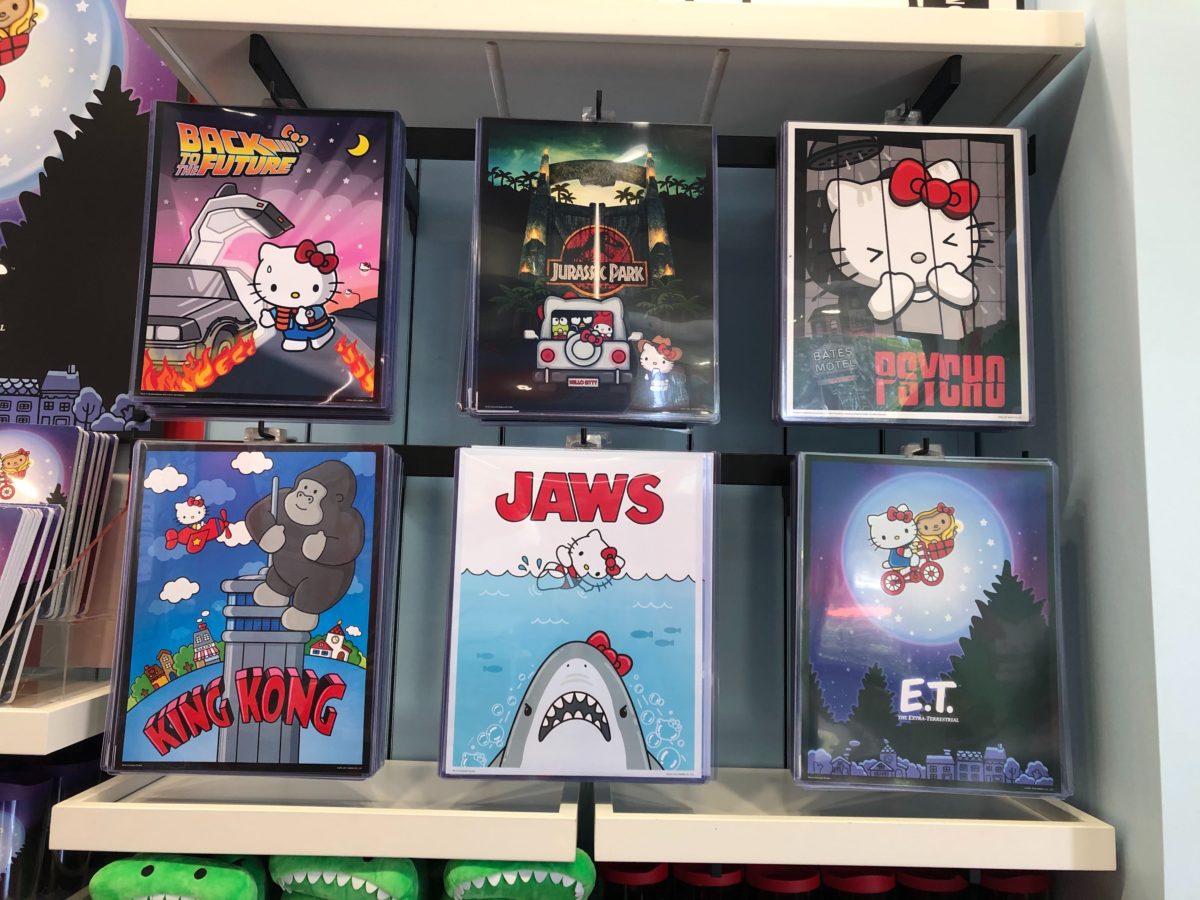 The Universal Hello Kitty posters are absolute perfection.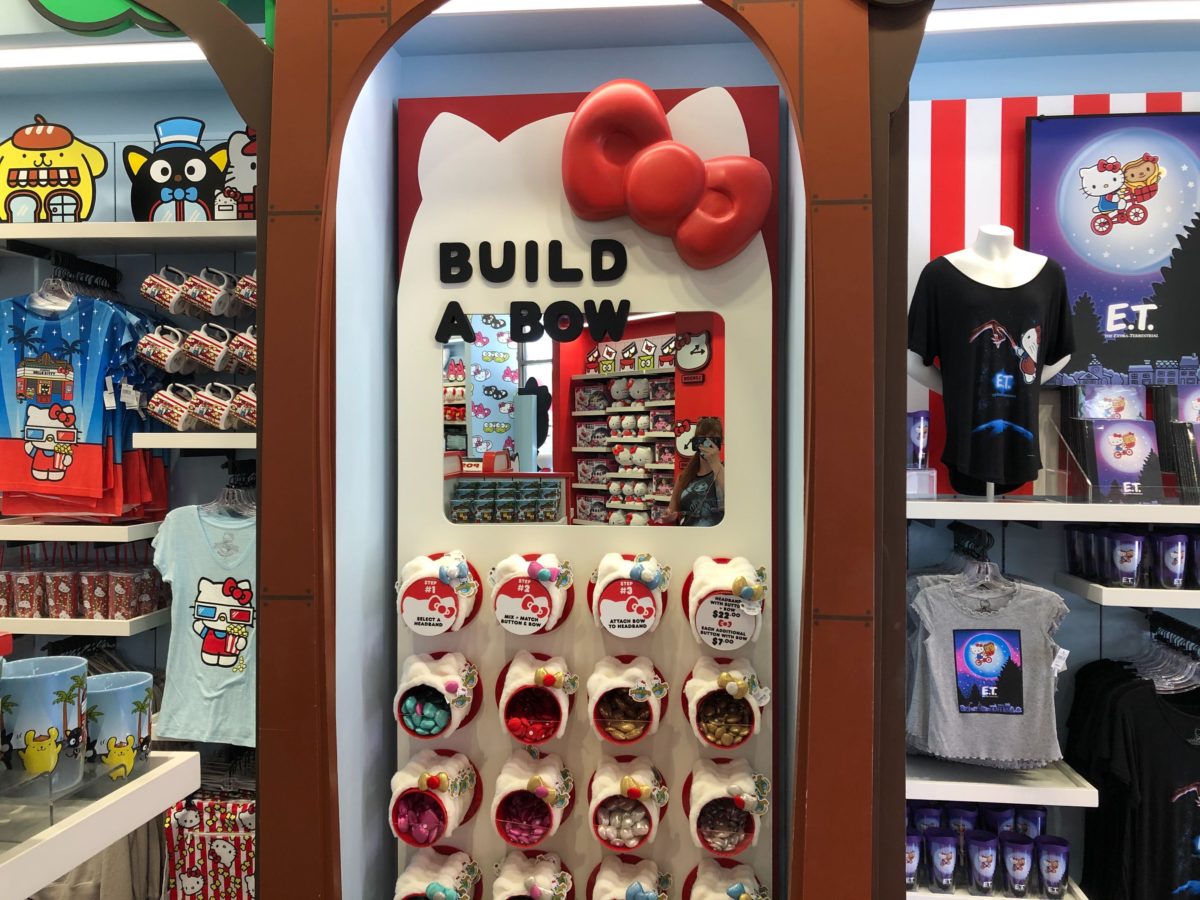 If you like ear headbands, don't forget you can make Hello Kitty "Build A Bow" ears here!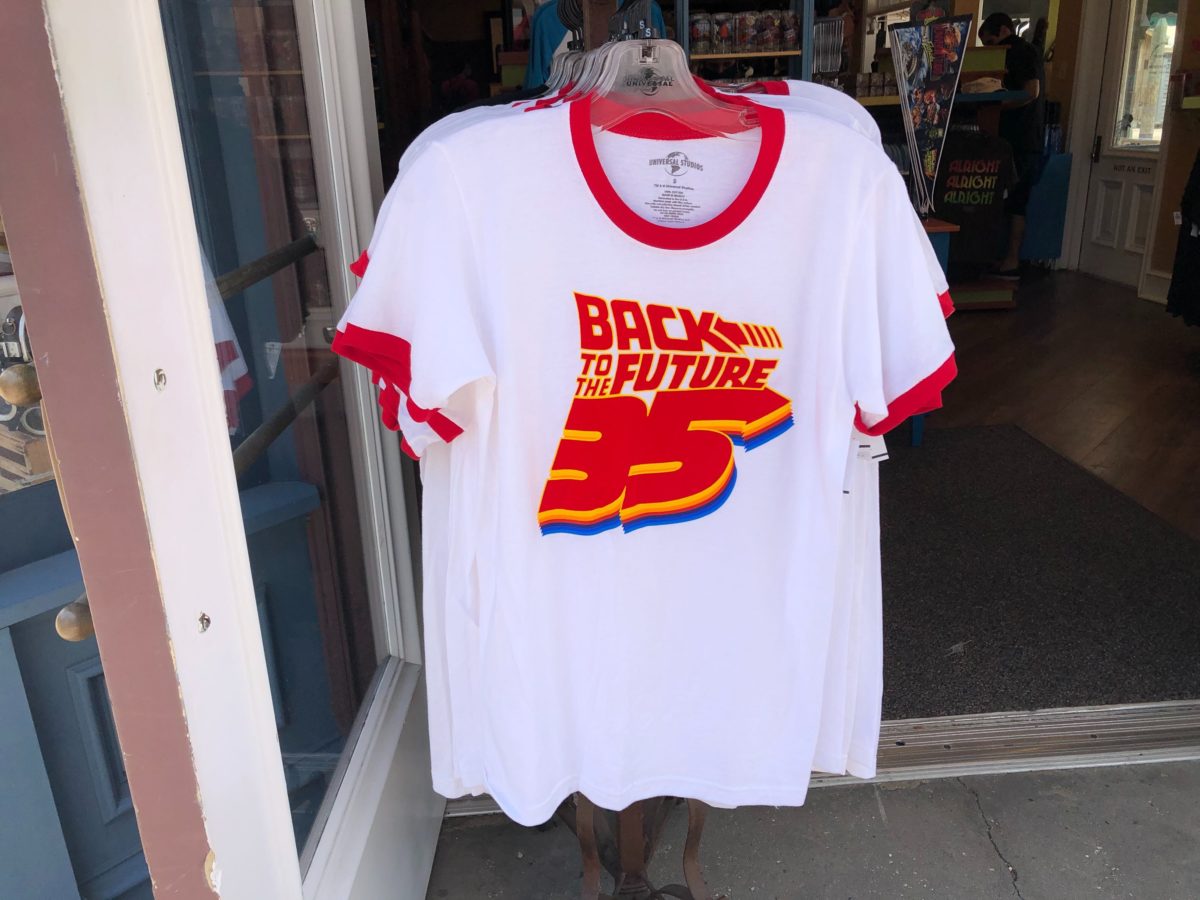 Inside The Film Vault, this Back to the Future 35th anniversary shirt is available for $30.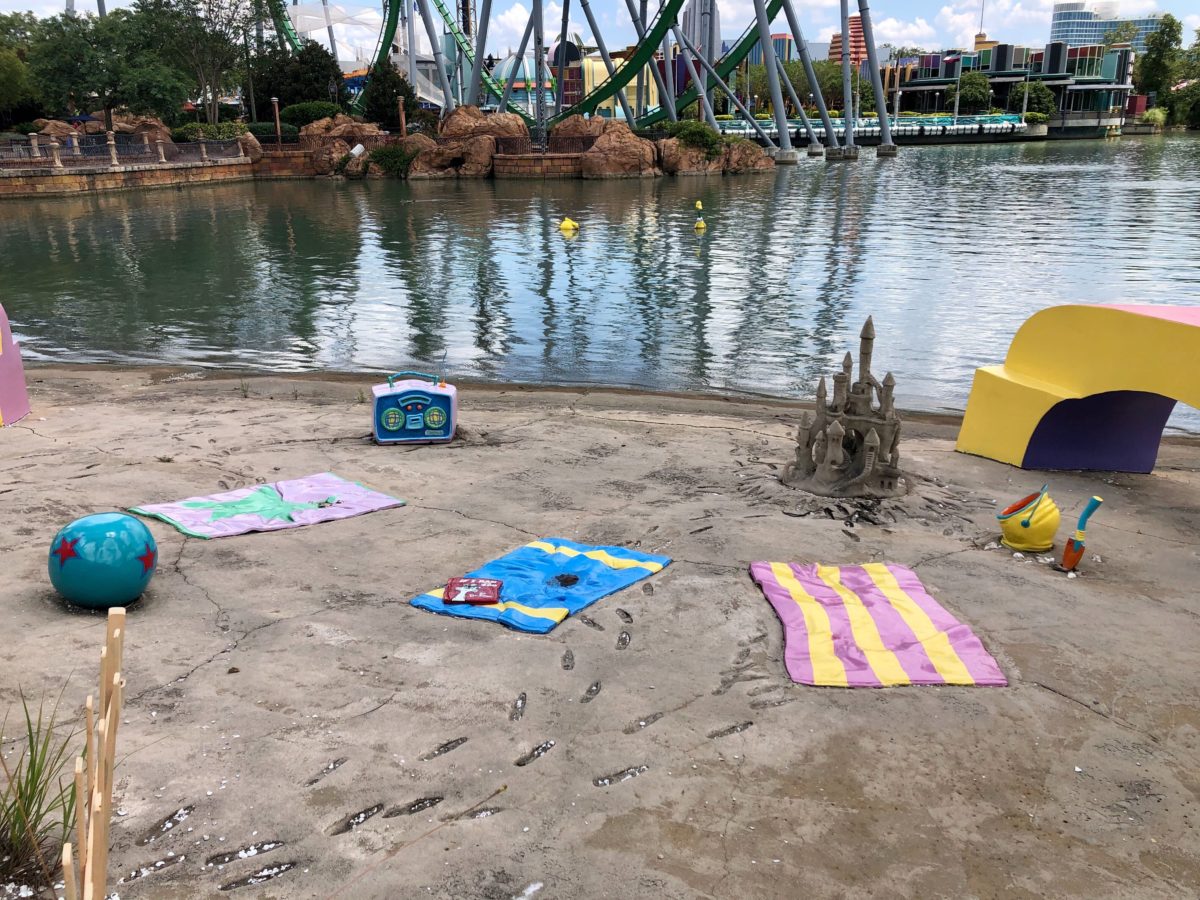 Let's head over to Islands of Adventure and see what is happening over there.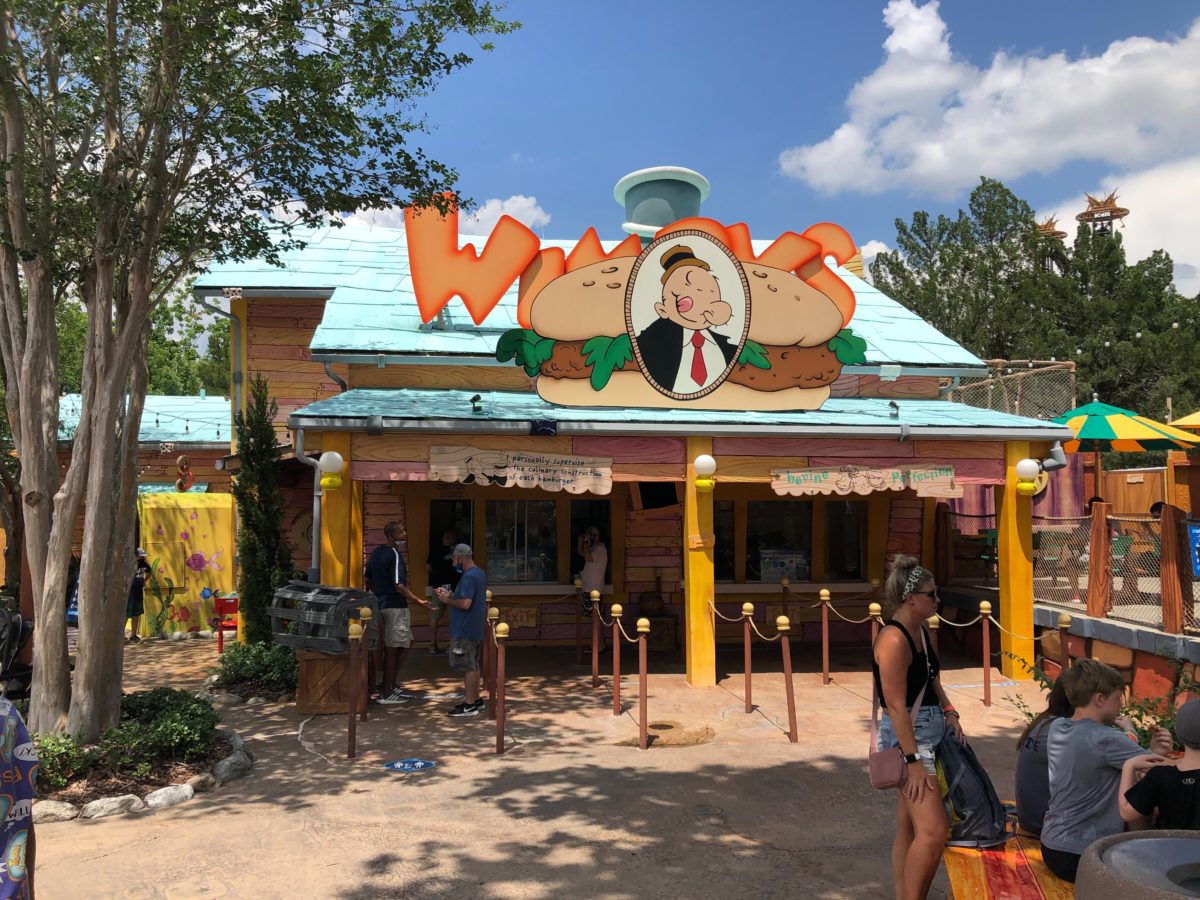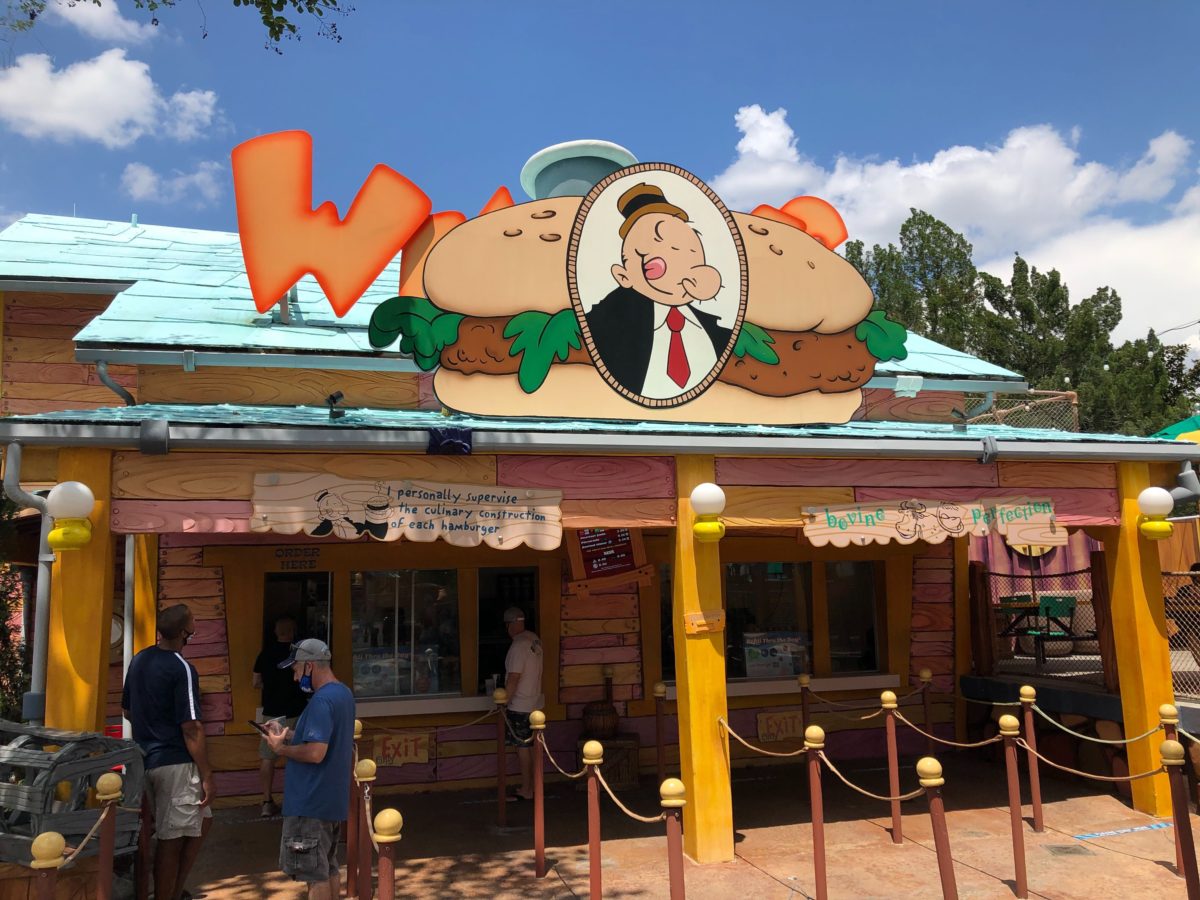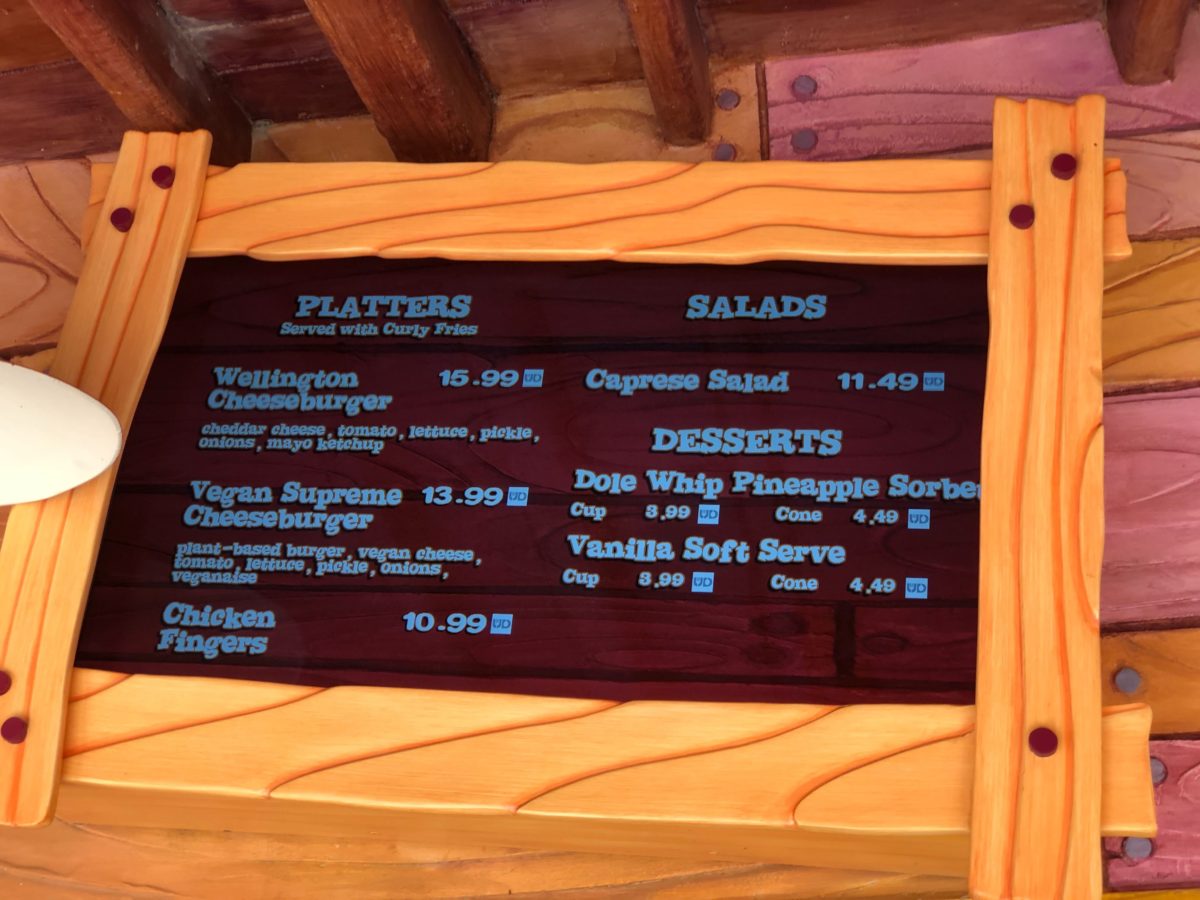 Wimpy's is open and serving up burgers and pineapple Dole Whip. That's right! Wimpy's has pineapple Dole Whip.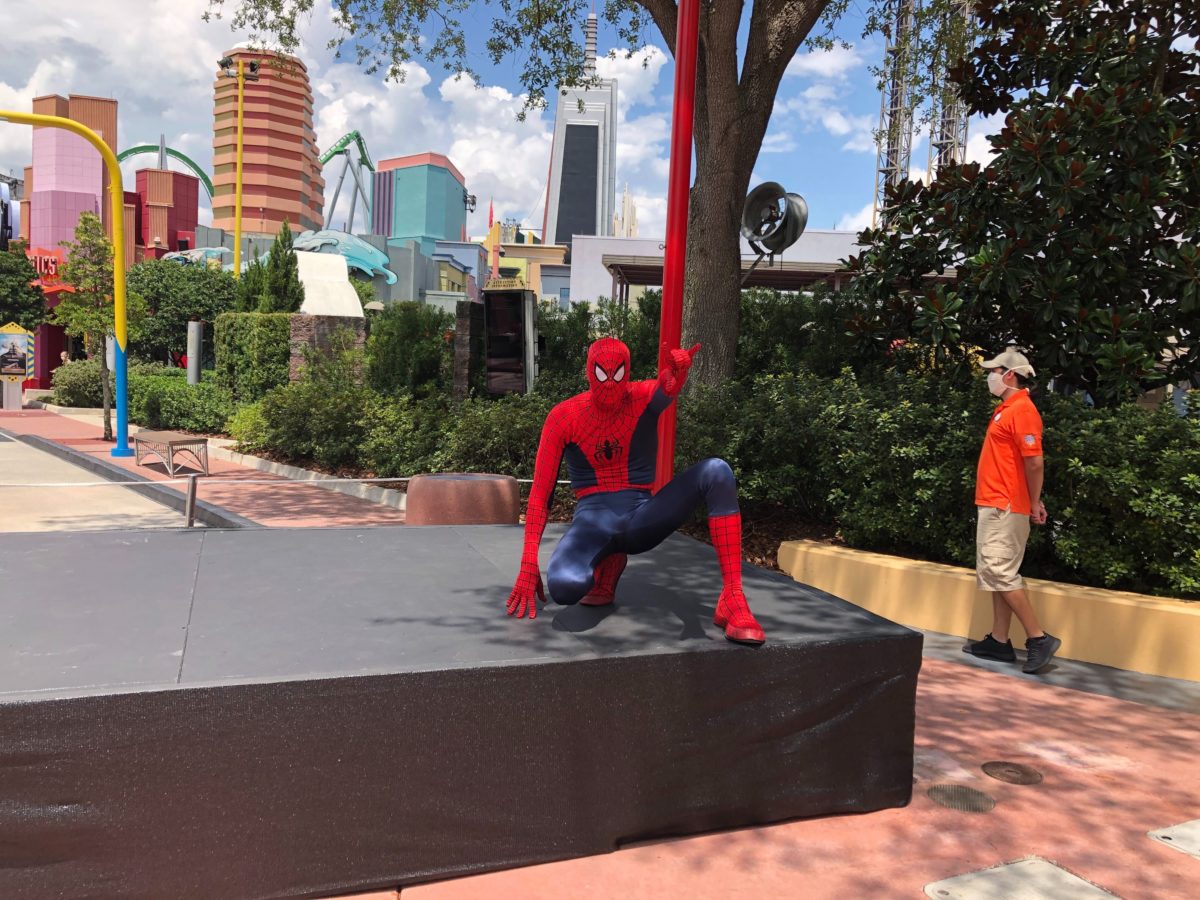 Spider-Man looks way better in a mask than we do. He's meeting guests in the area between Toon Lagoon and Marvel Super Hero Island.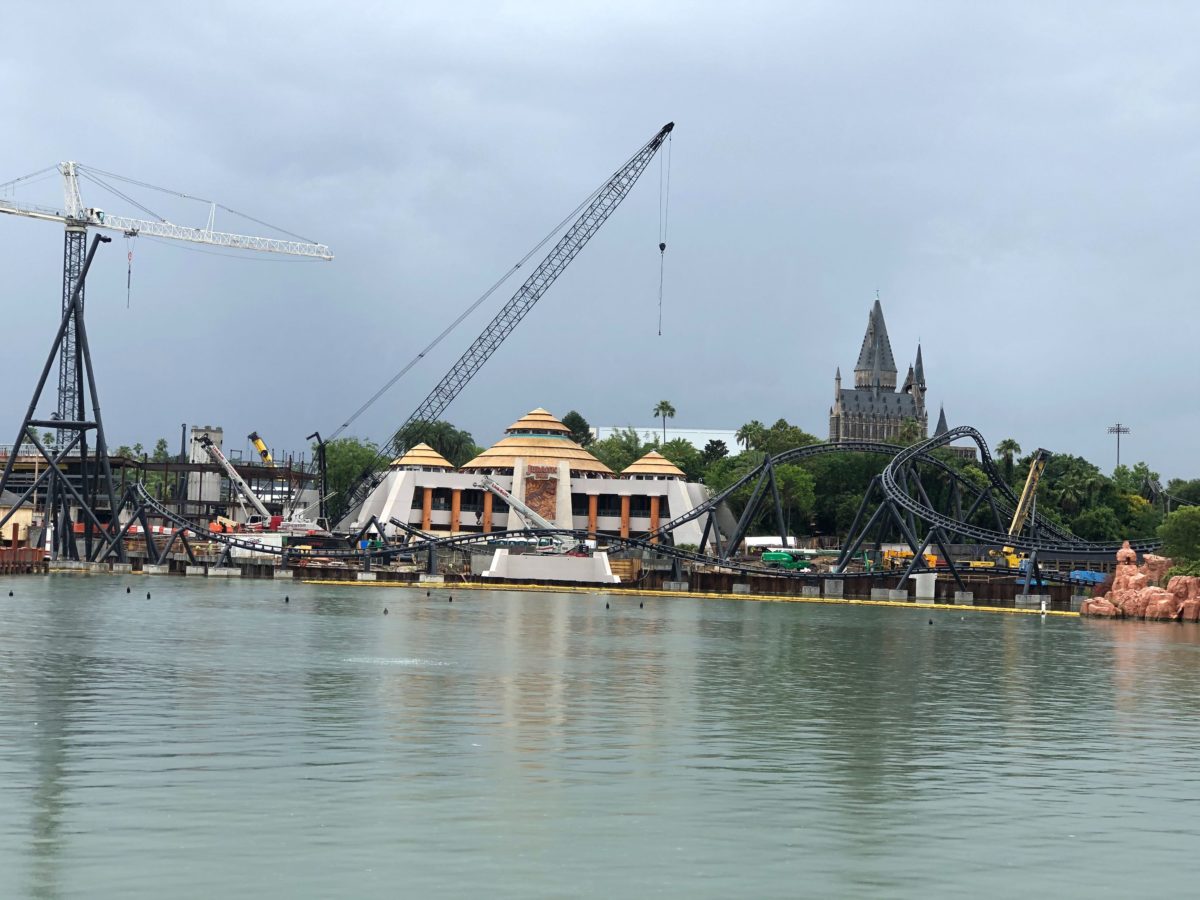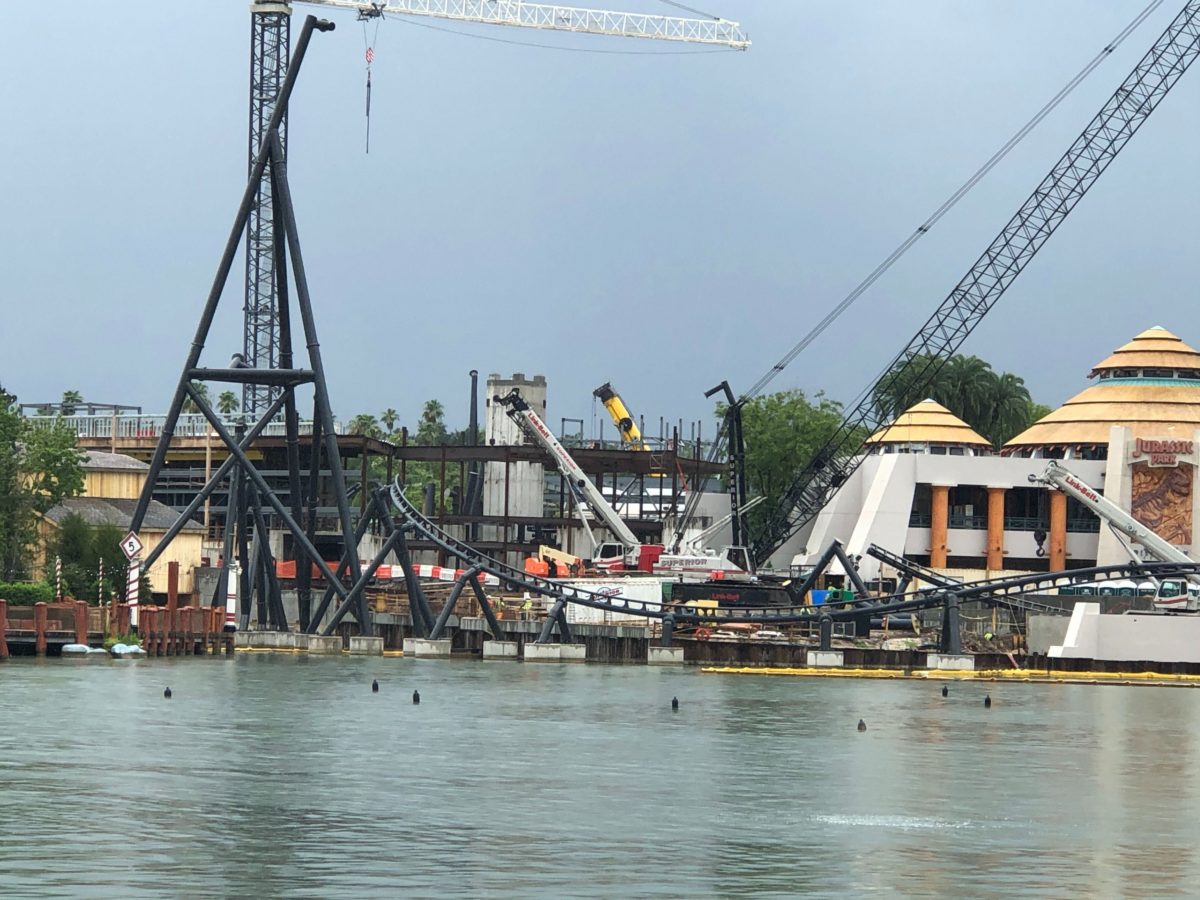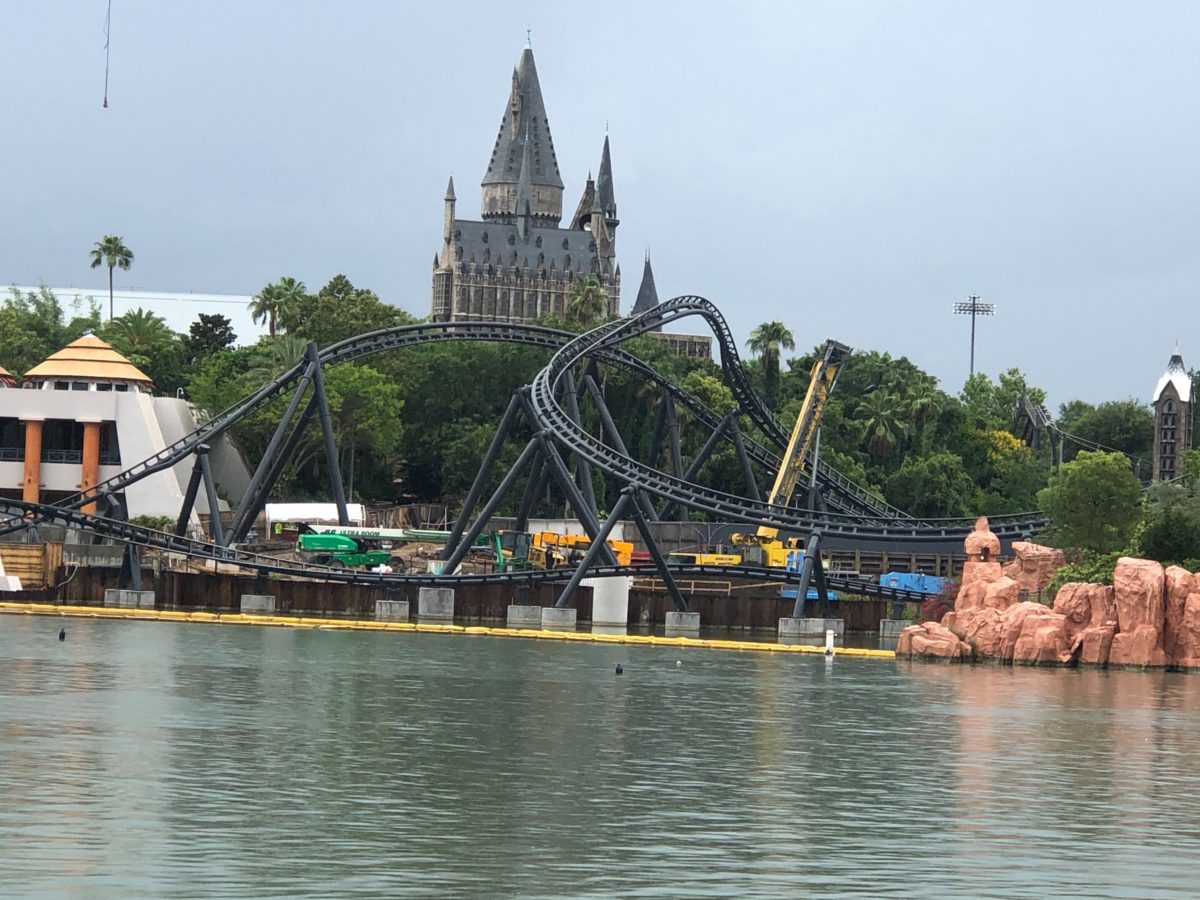 The new coaster has been making progress rapidly. We can see new additions around the track since our last update.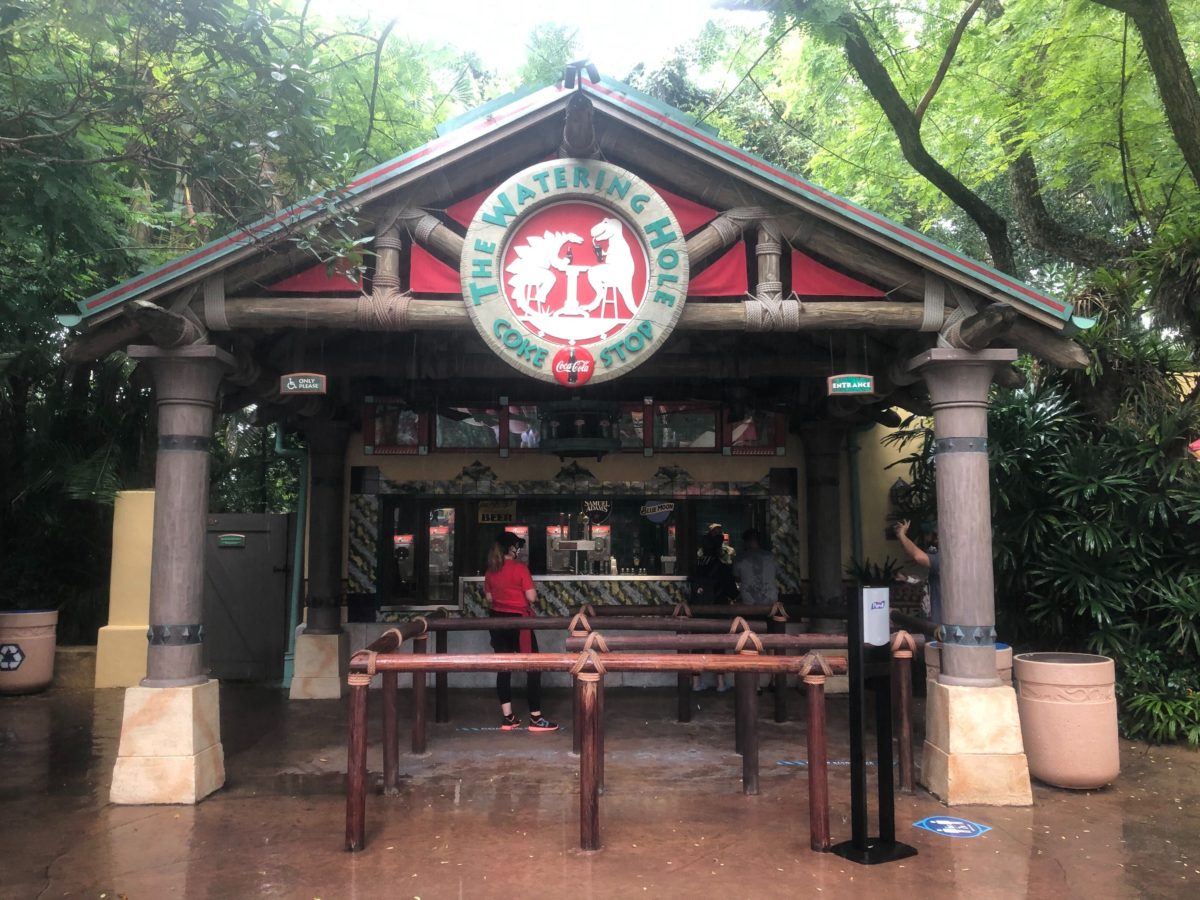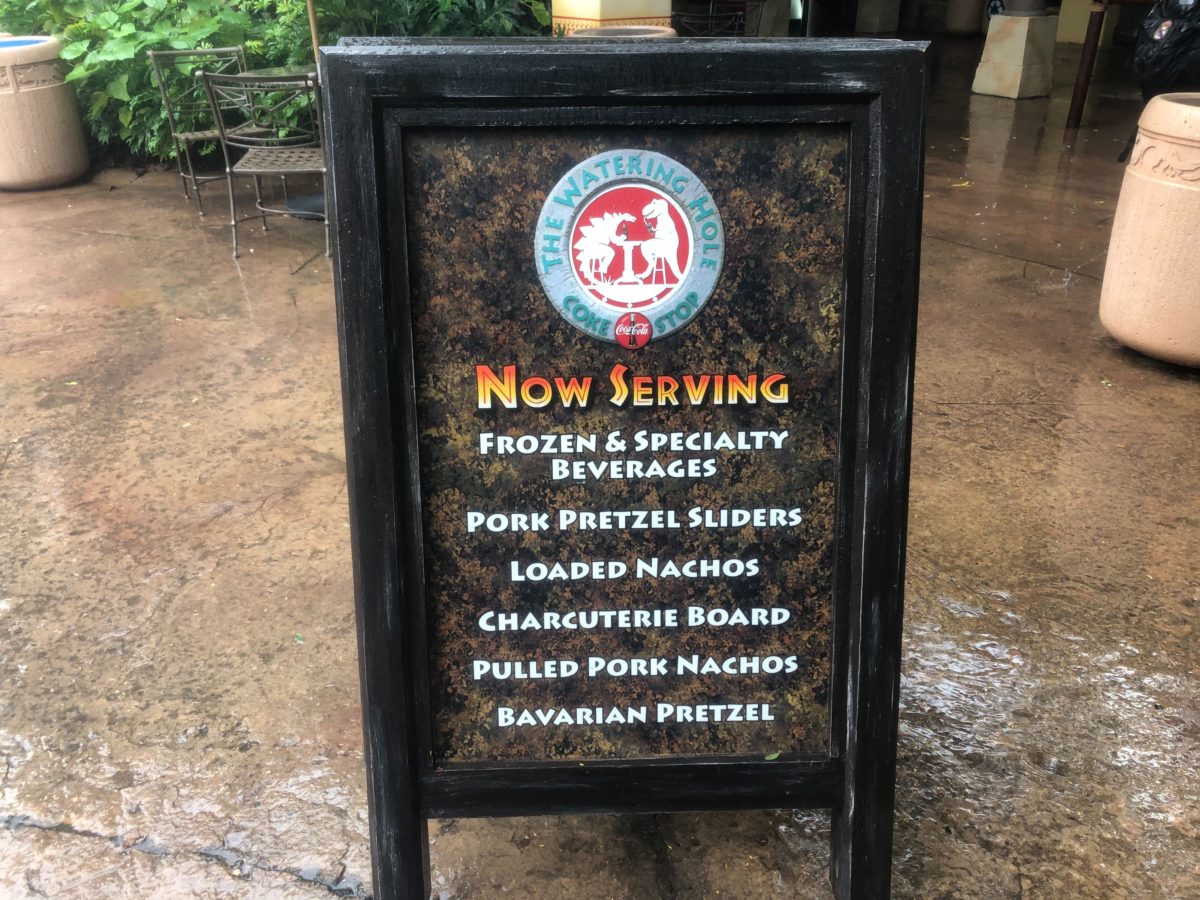 The Watering Hole is open and this menu sounds delicious. We'll have to check it out next time. We already grabbed a snack at Natural Selections.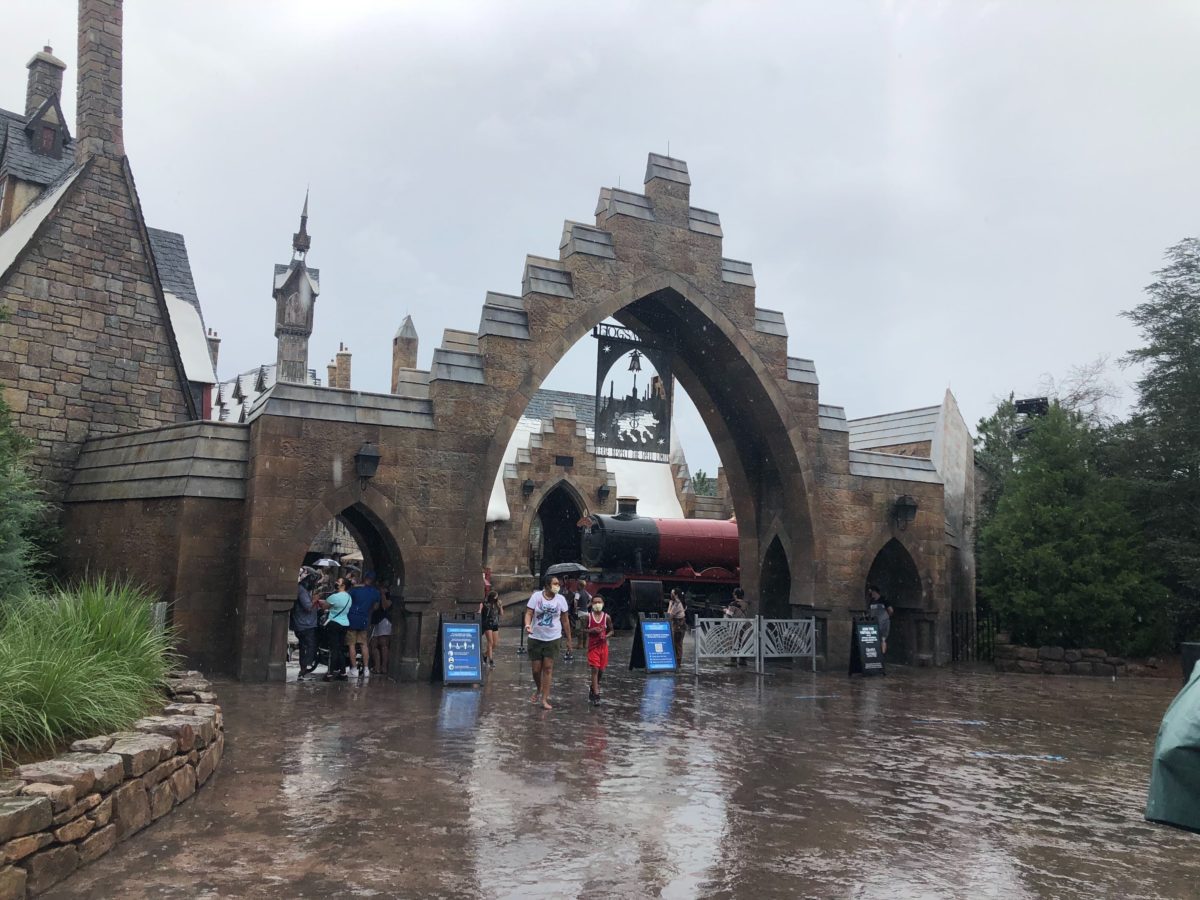 The rain has helped to thin out the crowds around Hogsmeade.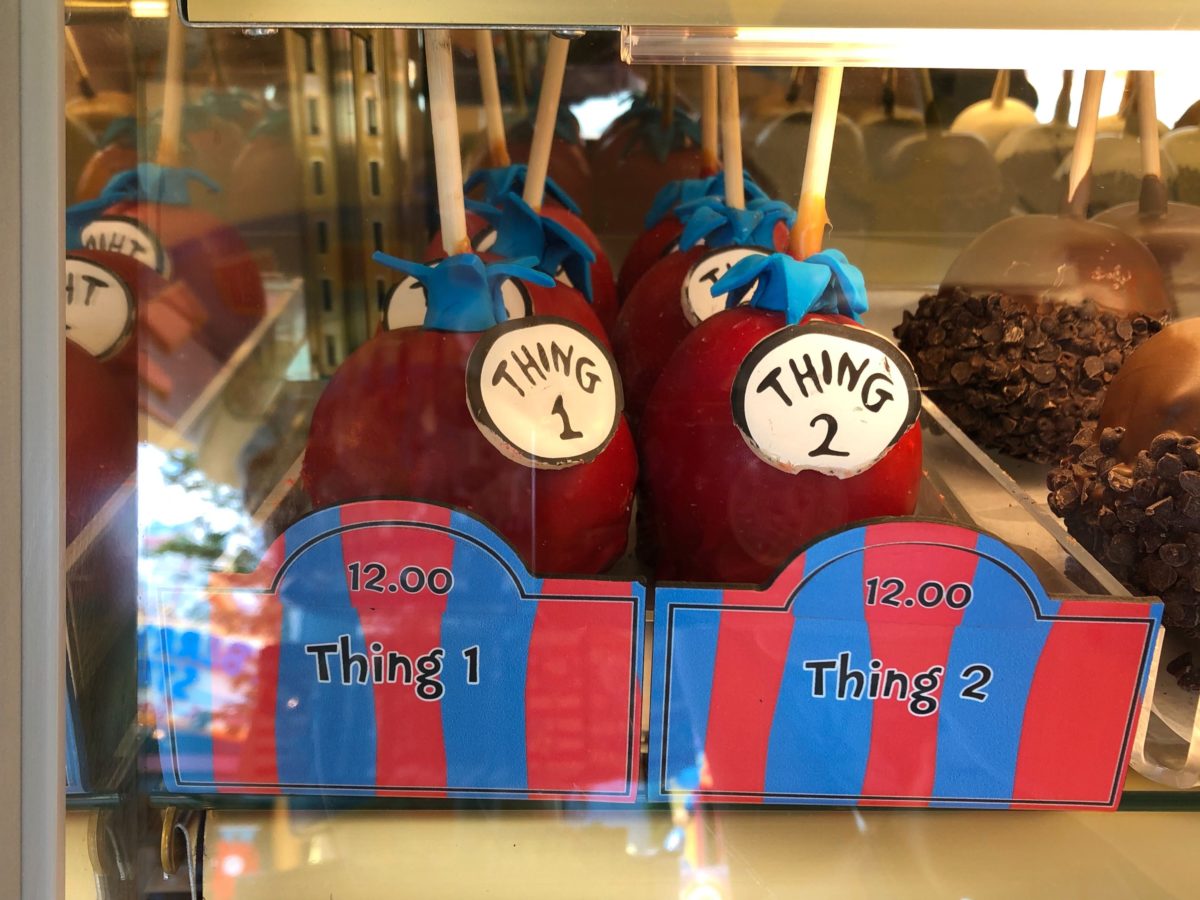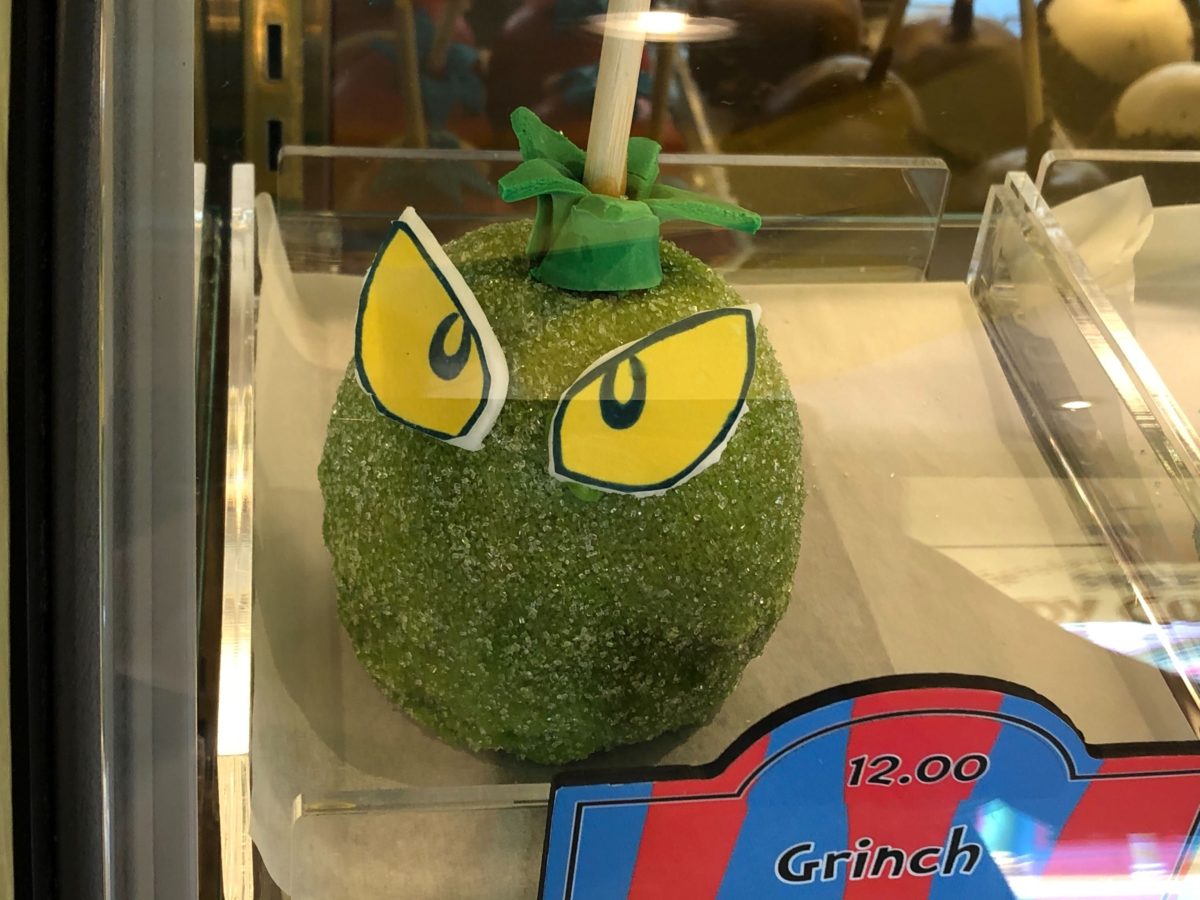 Snookers & Snookers Sweet Candy Cookers in Seuss Landing has the cutest character apples. All of our favorite storybook friends are here!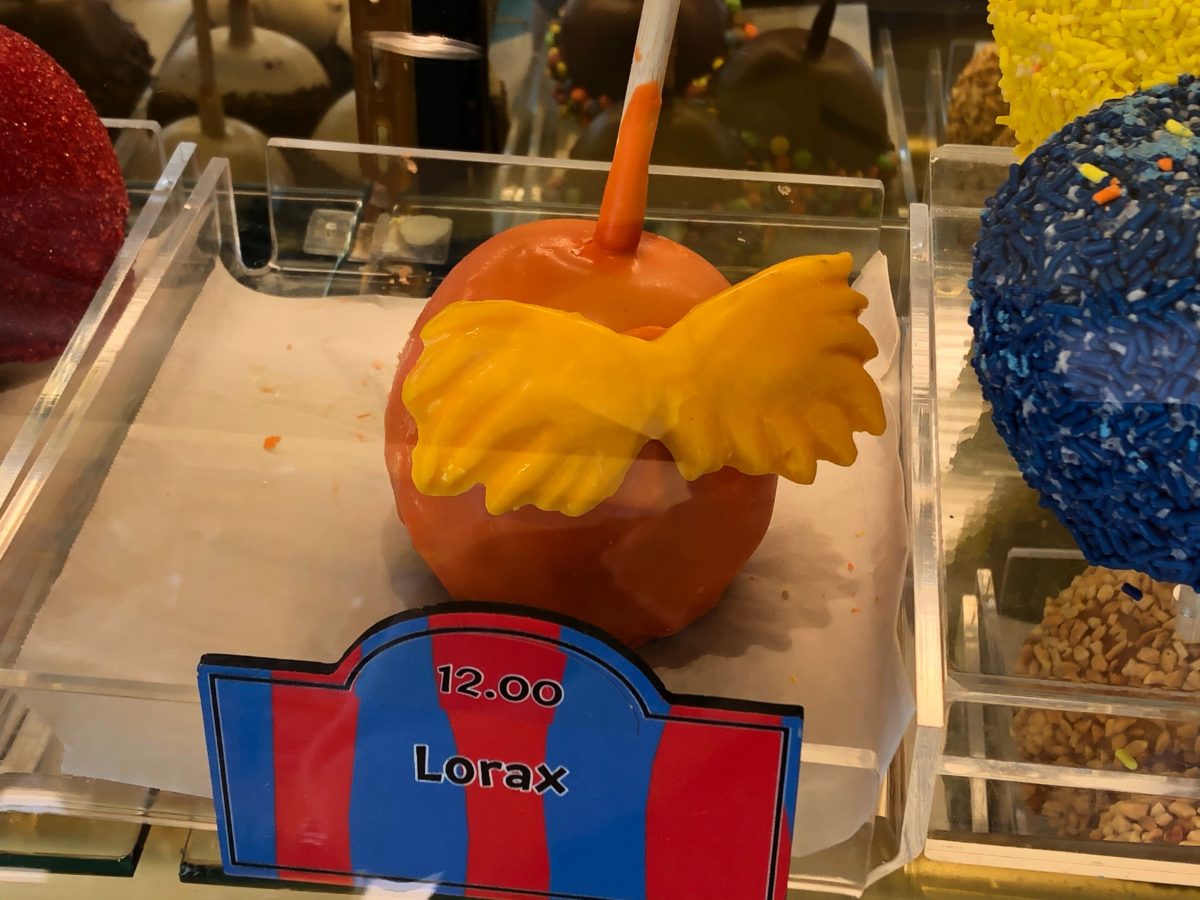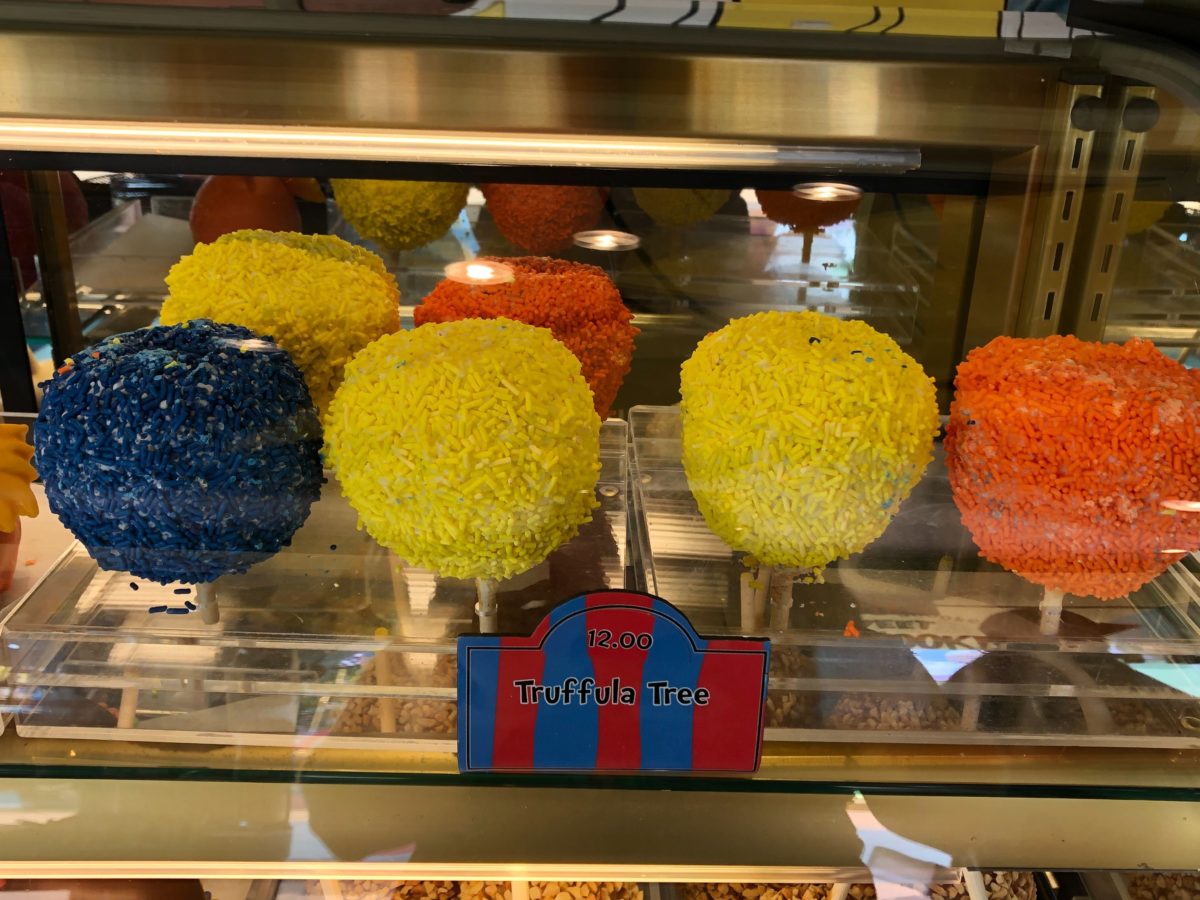 The Lorax and the Truffula Tree apples might be our favorites.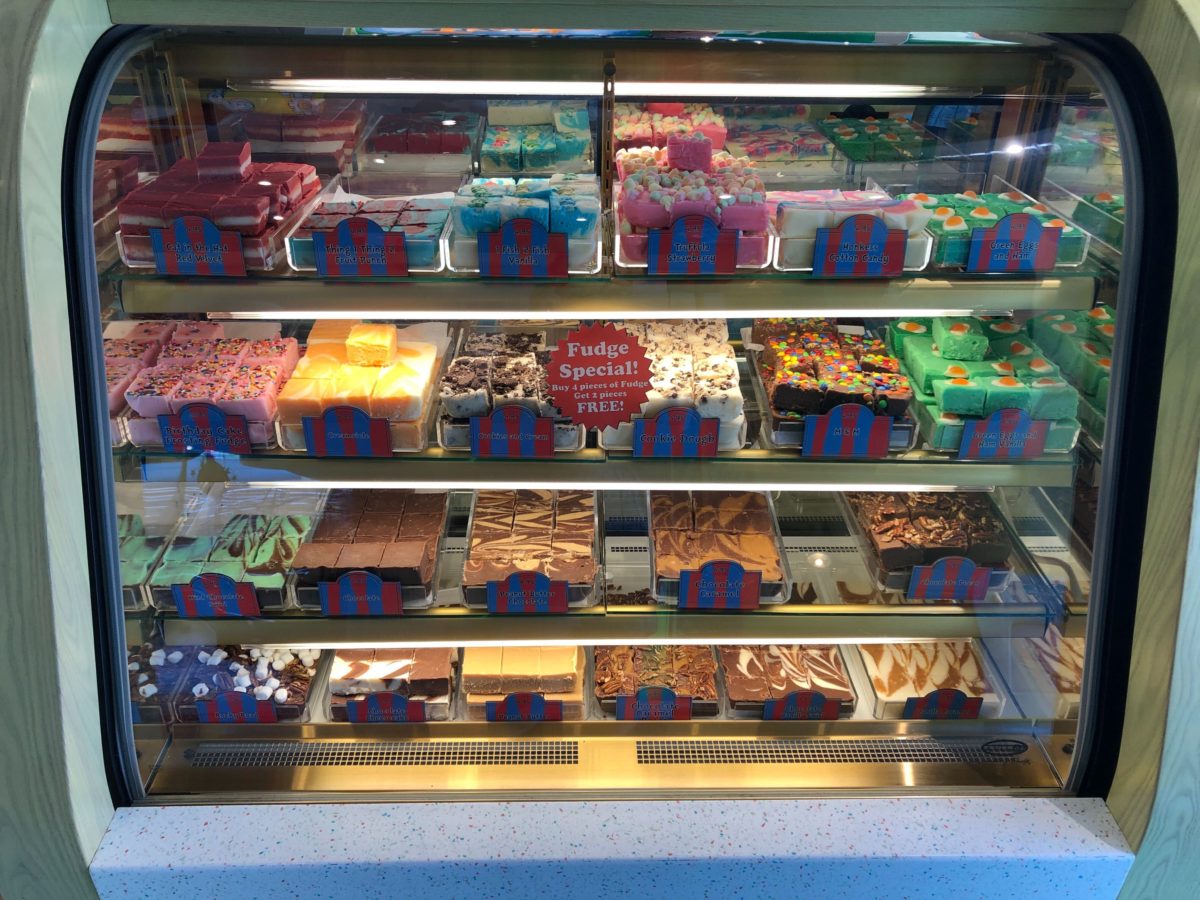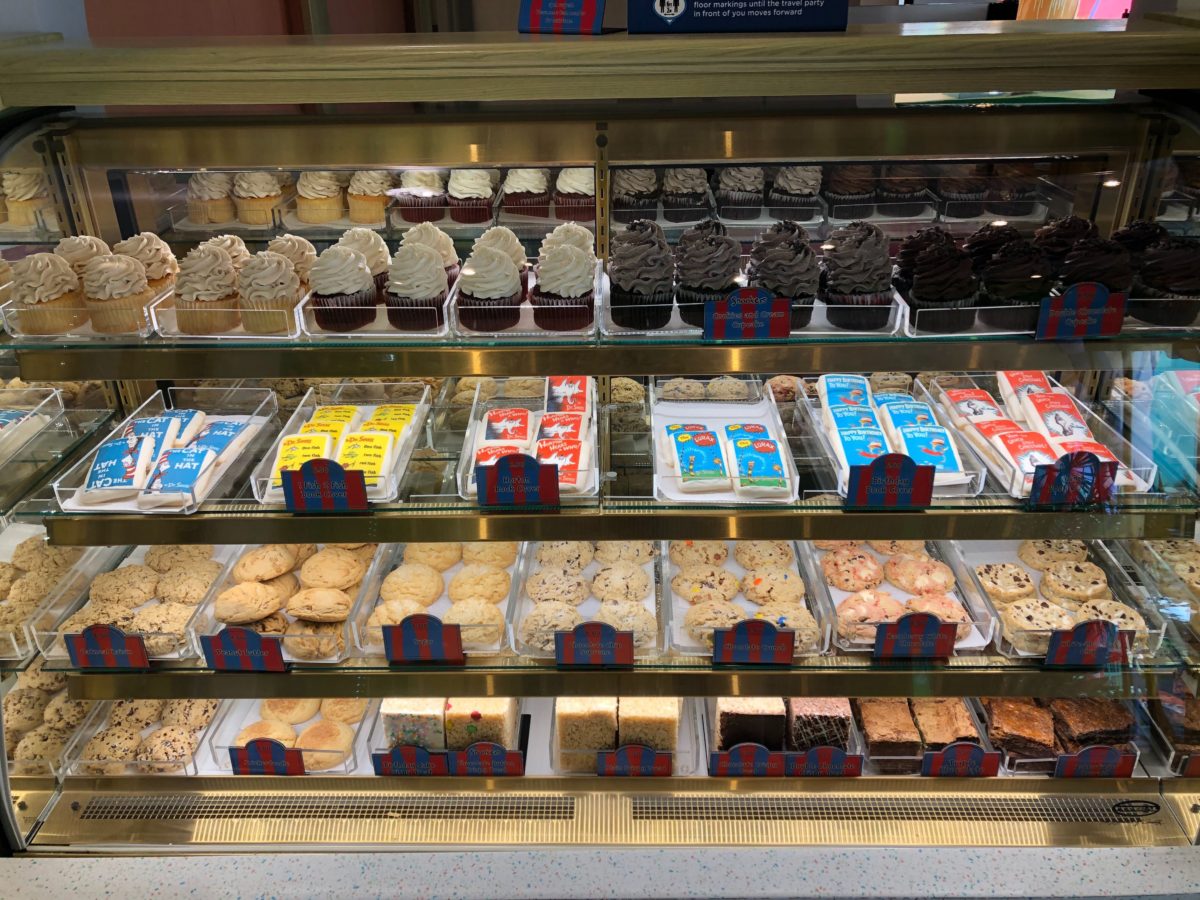 The snack case here in Seuss Landing has the most variety we've seen lately. It all looks so delicious.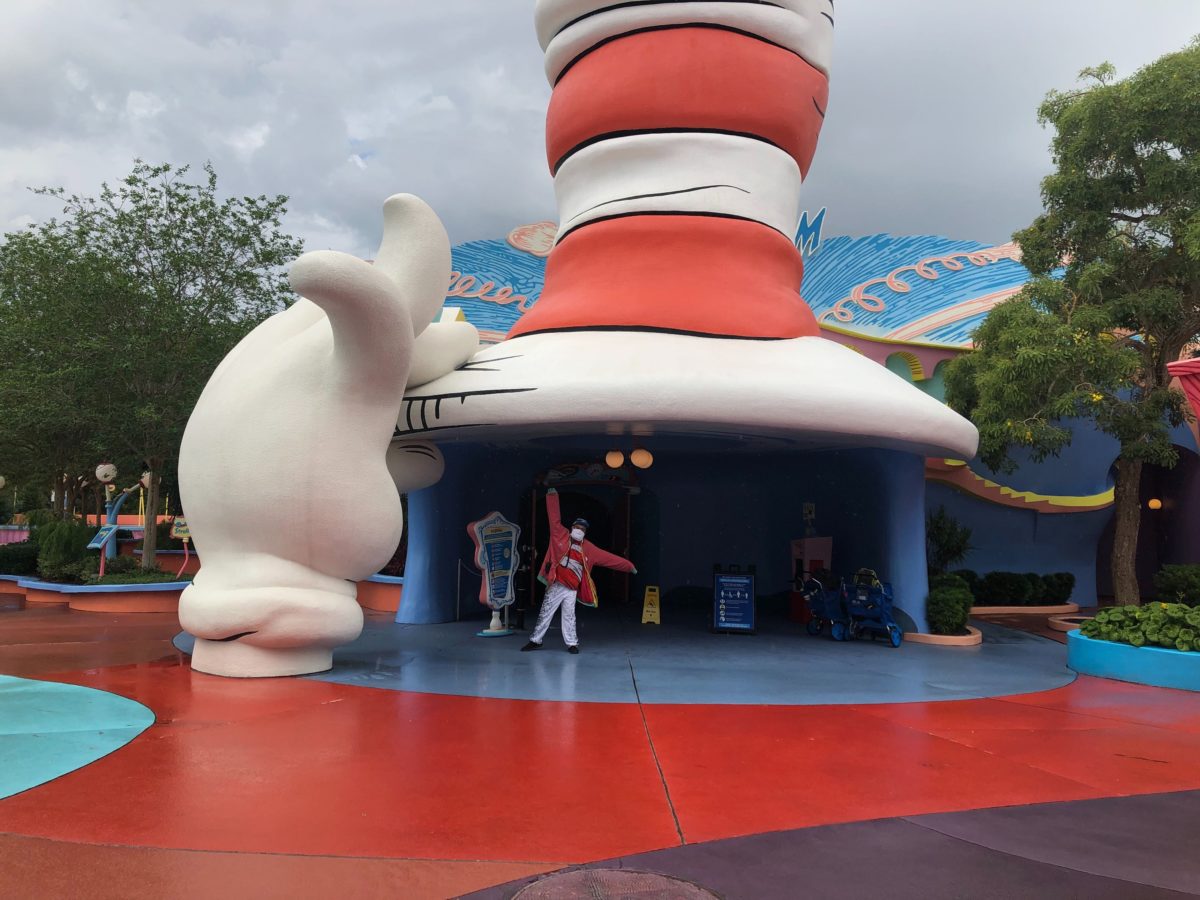 It's been a busy day, but that's all for now. Be sure to keep following Universal Parks News Today for all the latest updates from Universal Parks around the world.