With today's start of Cast Member previews of the re-opened parks of Walt Disney World, we have our first look at the layout of the new mask-free "Relaxation Stations" at the Magic Kingdom.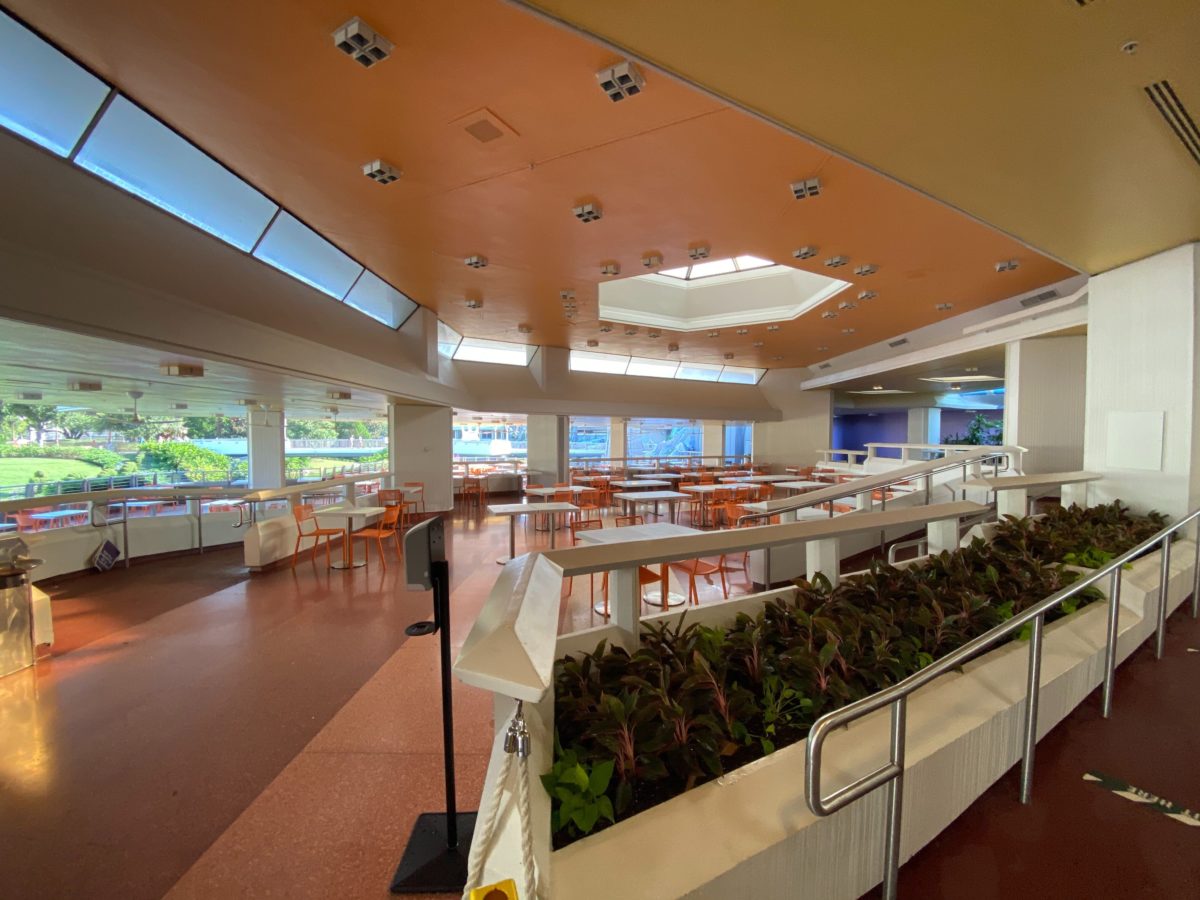 We made a stop at the Relaxation Station at Tomorrowland Terrace, one of three locations at the park where guests may remove their face mask. Guests can also find Relaxation Stations near Golden Oak Outpost at the border of Frontierland and Adventureland, and at Pete's Silly Sideshow in Fantasyland.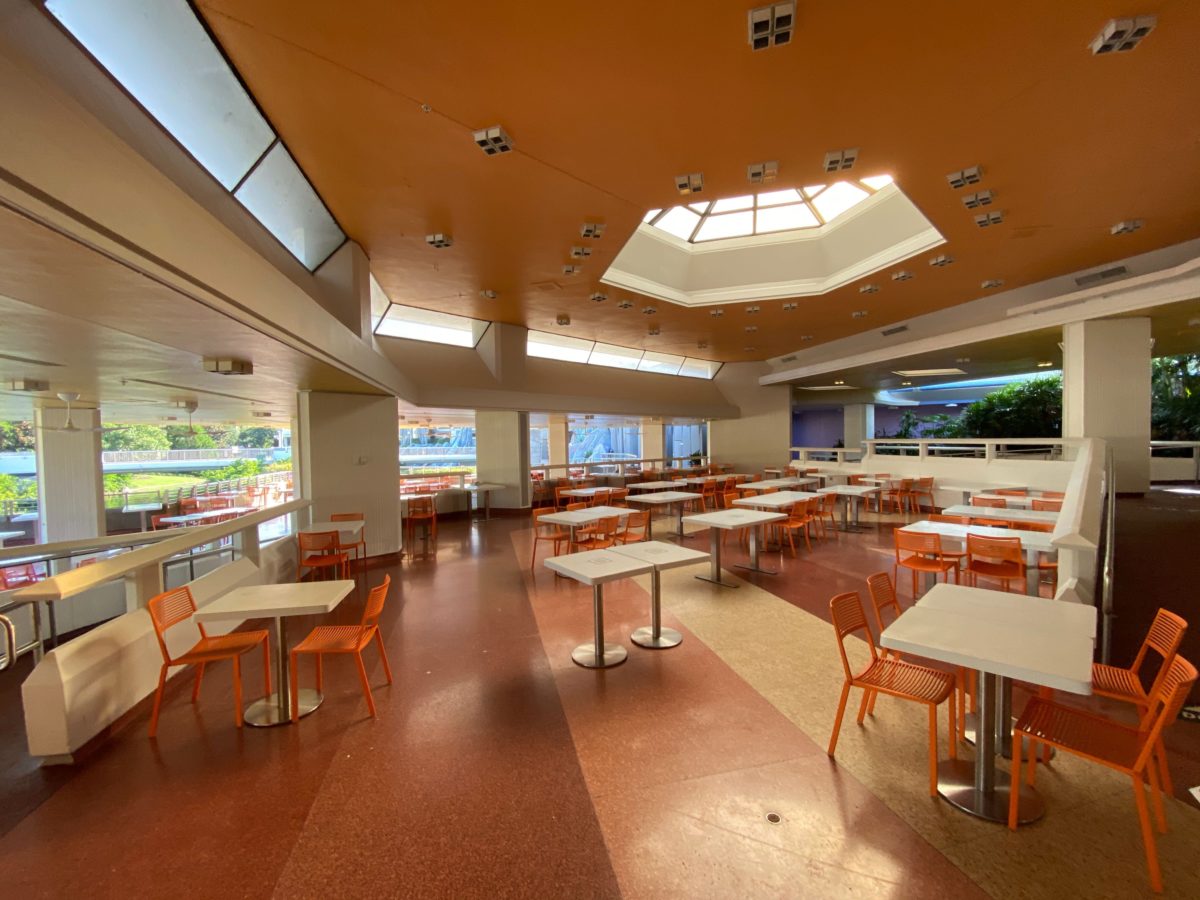 Within these designated spaces, guests can remove their masks and enjoy some downtime while spaced 10 feet apart from other parties inside the relaxation zone.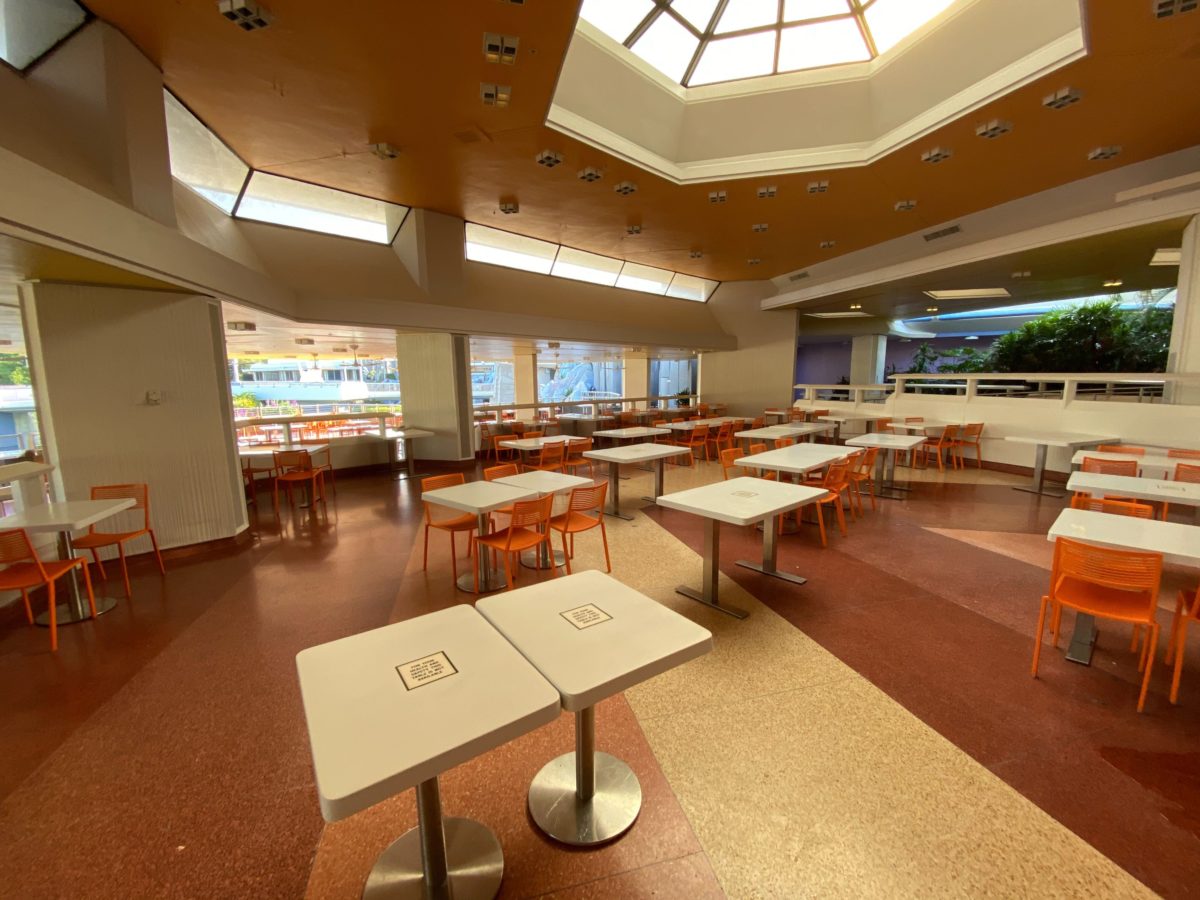 As seen in these pictures, select tables have been made unavailable, noted by the lack of chairs and placards on the tables, to help enforce the social distancing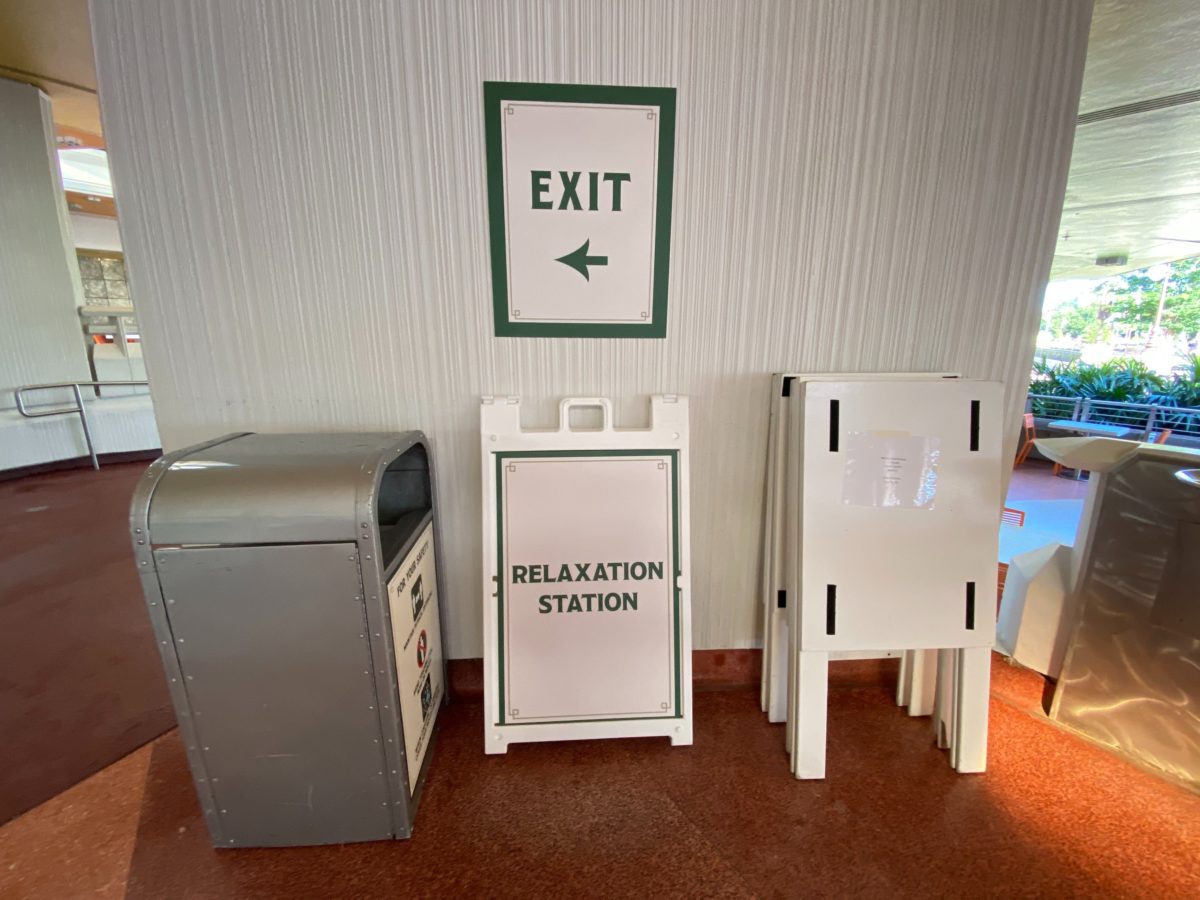 The entrances and exits have also been marked to control crowd flow.
Do keep in mind that face masks will be strictly enforced everywhere in the park outside of these zones. Guests not wearing the required face mask will be asked to either put one on or leave. Throughout the park, a safety spiel will be played continuously to remind guests to wear masks and wash their hands.
Similar to Universal Orlando Resort's U-Rest Areas, these Relaxation Stations were initially announced as part of Walt Disney World's reopening proposal. Relaxation Stations are expected to be available in every park, with locations revealed for Disney's Animal Kingdom, EPCOT, and Disney's Hollywood Studios.