Due to the mandatory (yet controversial) requirement that all guests must wear face coverings whilst visiting its theme parks, Universal Orlando Resort mindfully introduced a "U-Rest Area" system at the start of the month: a set of open spaces where guests could go to safely remove their masks and practice social distancing.
With the powerful Florida heat shining down on guests adjusting to the post-pandemic protocols, this was a welcomed move for the resort, and makes us wonder whether the idea will be copied for the reopening of other theme parks in the state. Due to their popularity, another new U-Rest Area has just been set up over in Universal's Islands of Adventure's Seuss Landing, so let's take a socially-distanced look…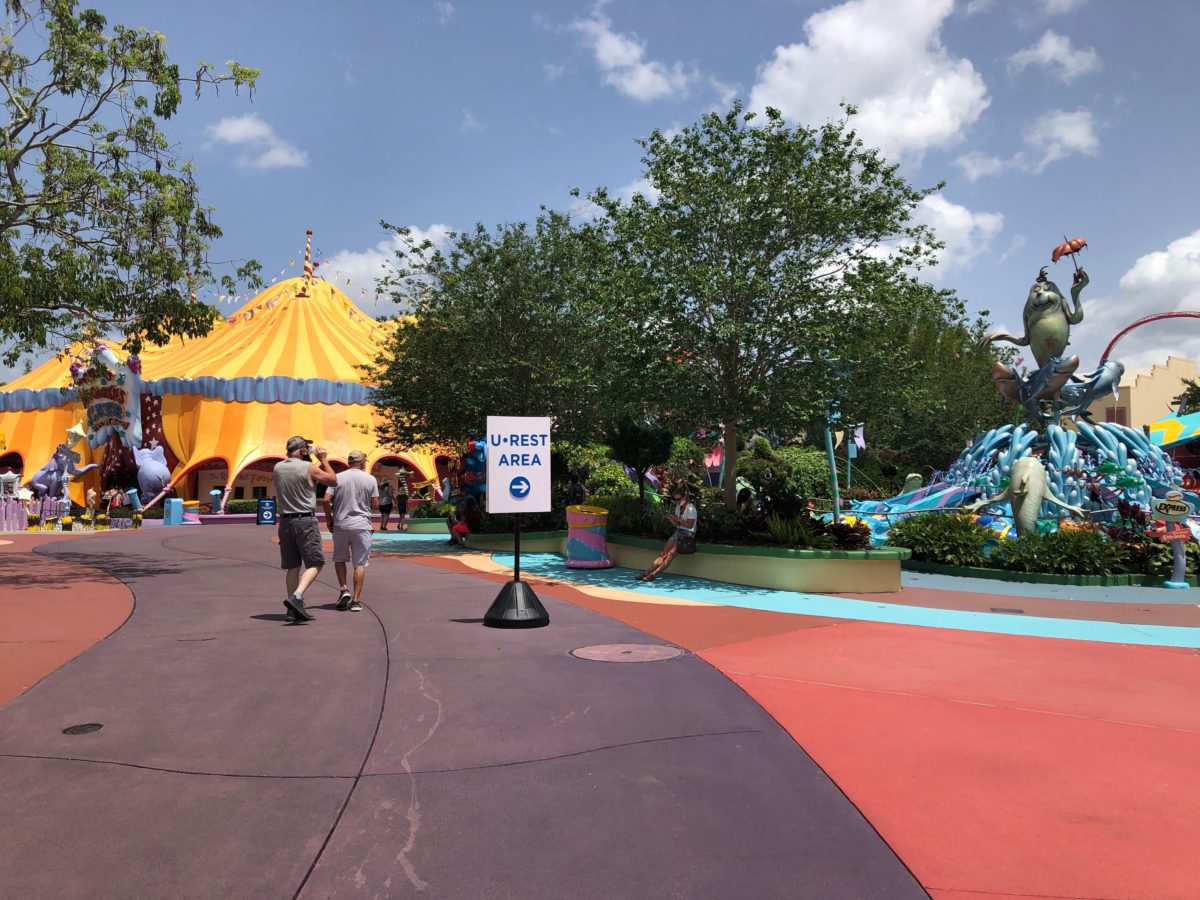 This U-Rest Area can be found over in Seuss Landing.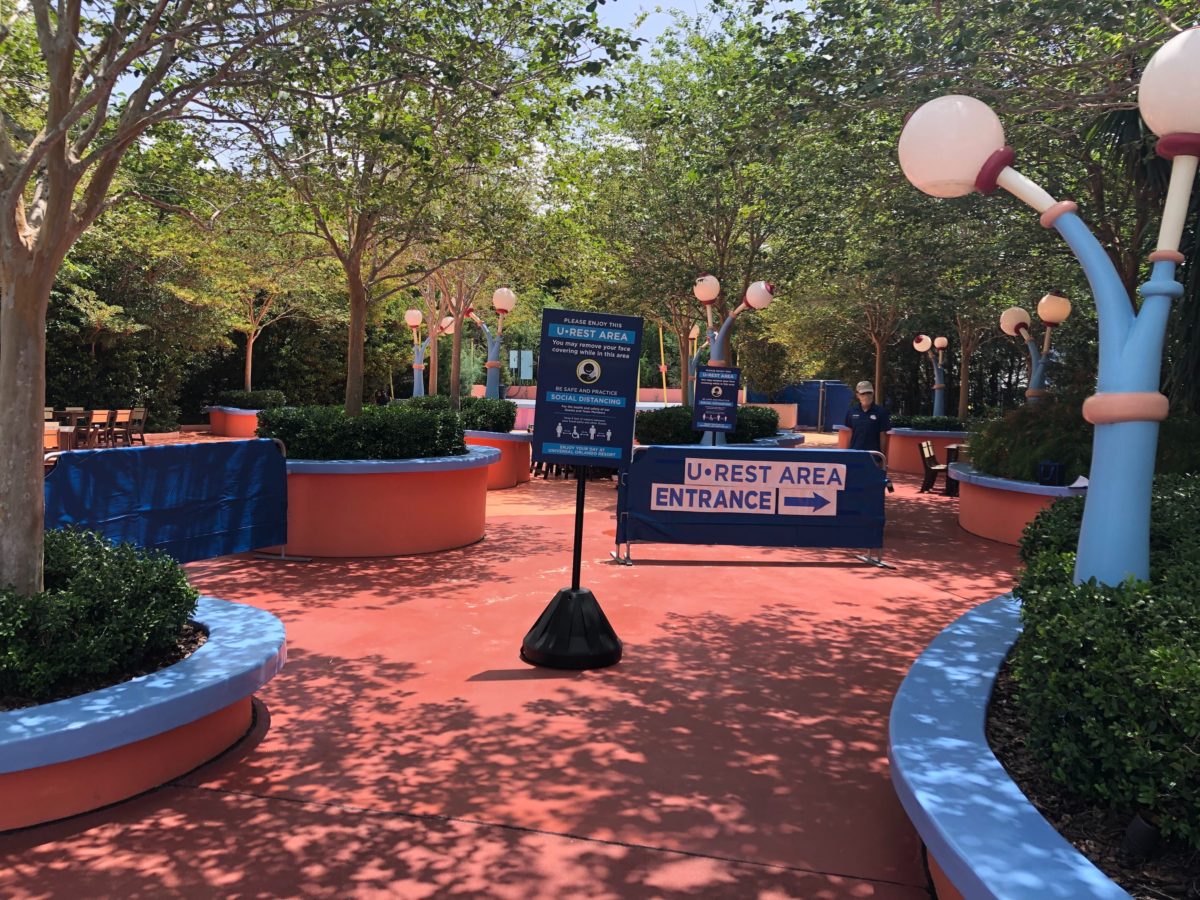 Upon approaching the well-signposted area, guests are met with a clear board explaining the rules of social distancing, along with the permission to remove masks.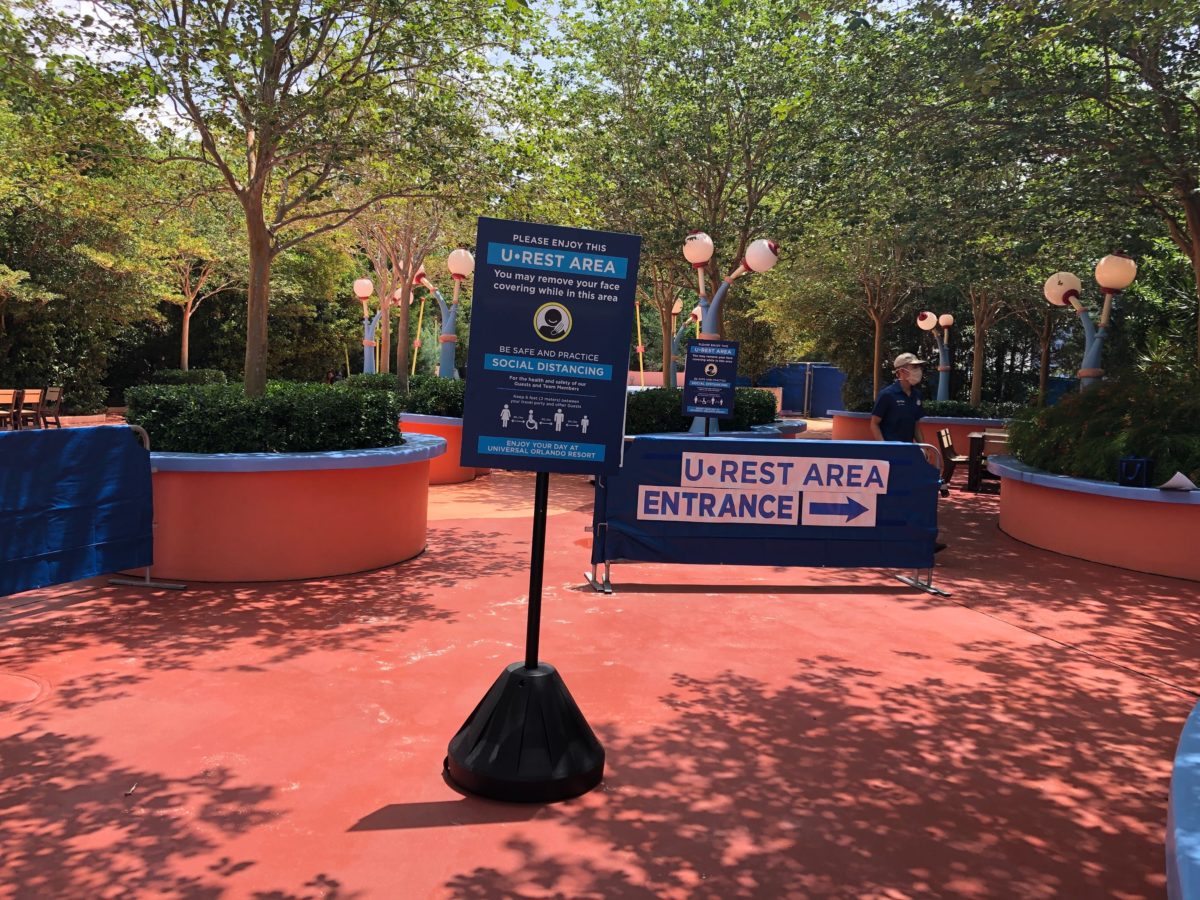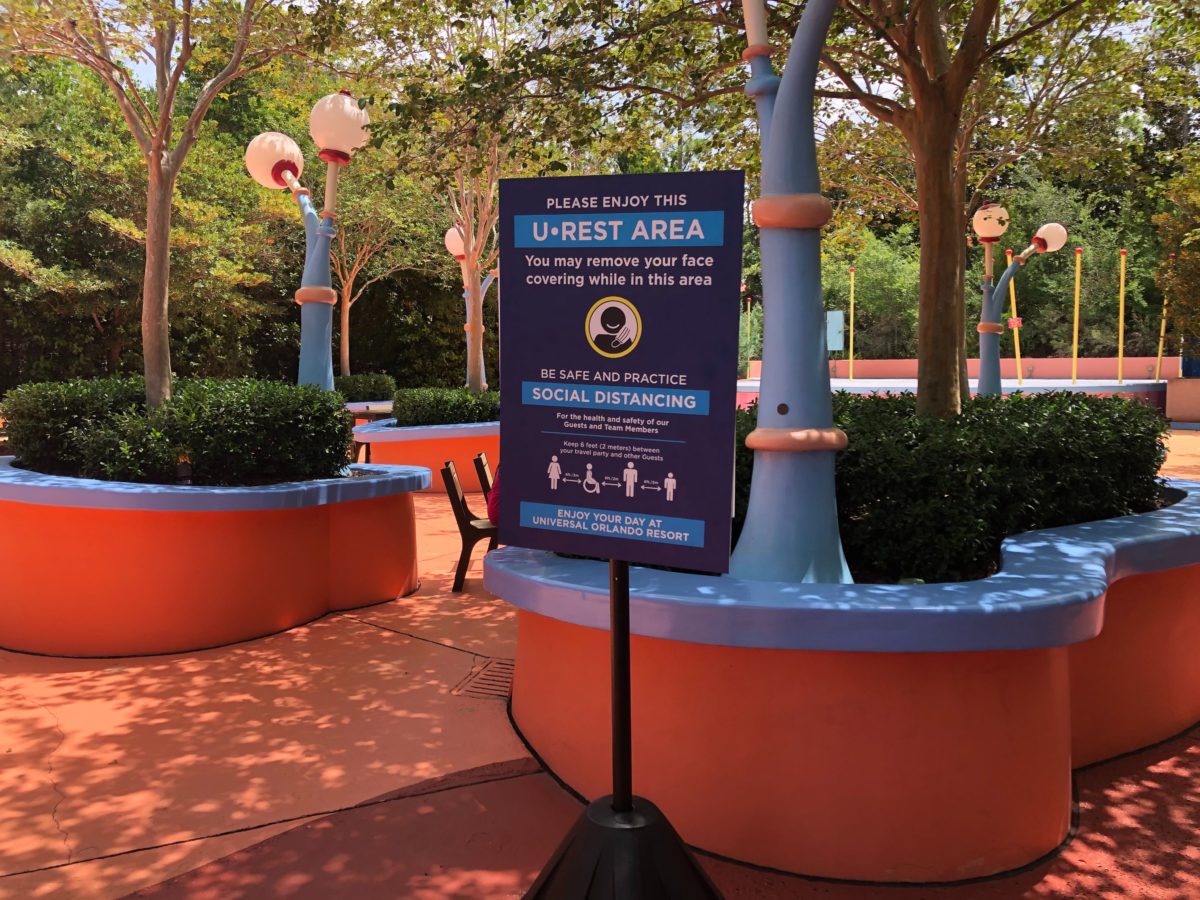 These quirky gardens of Seuss Landing make for a peaceful area for guests to step away from the main bustle of the parks. It is also spacious enough for guests to be able to distance themselves comfortably.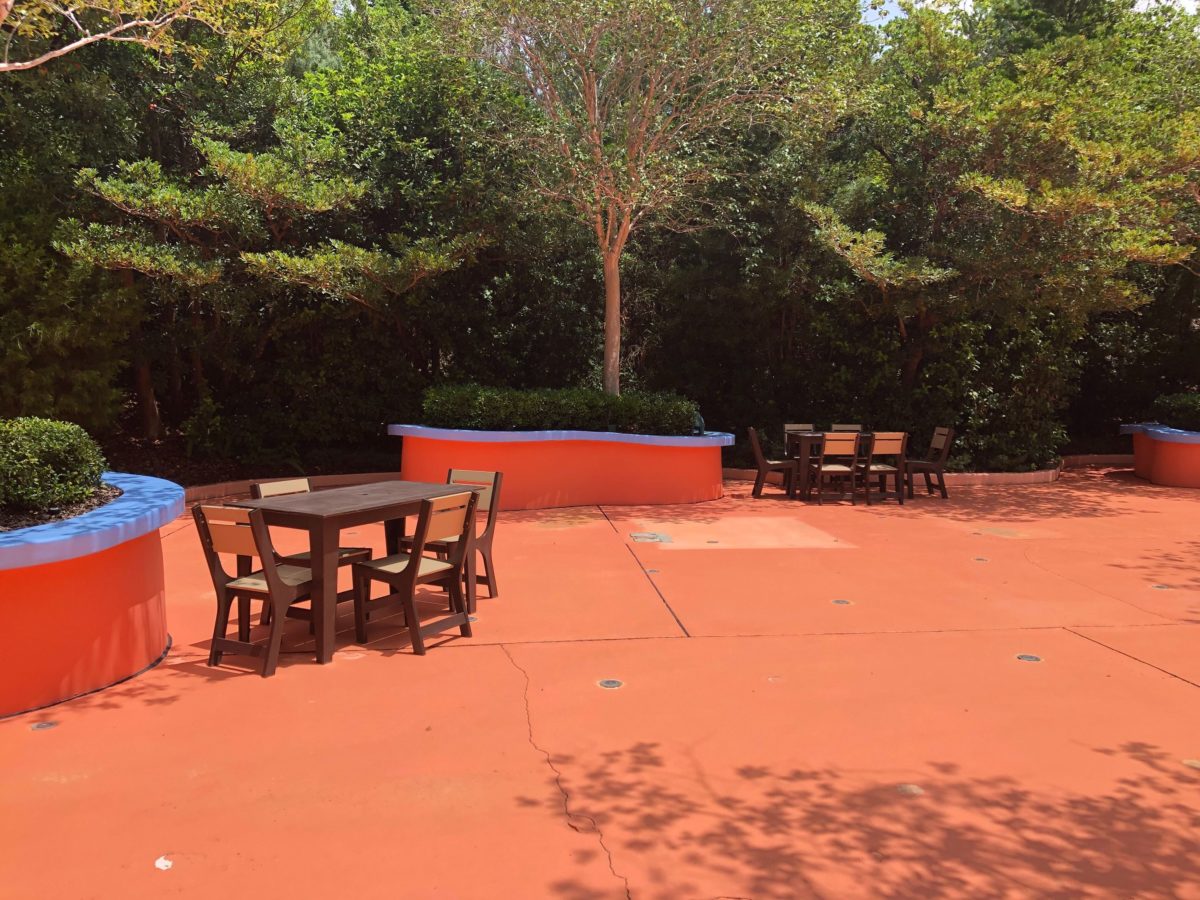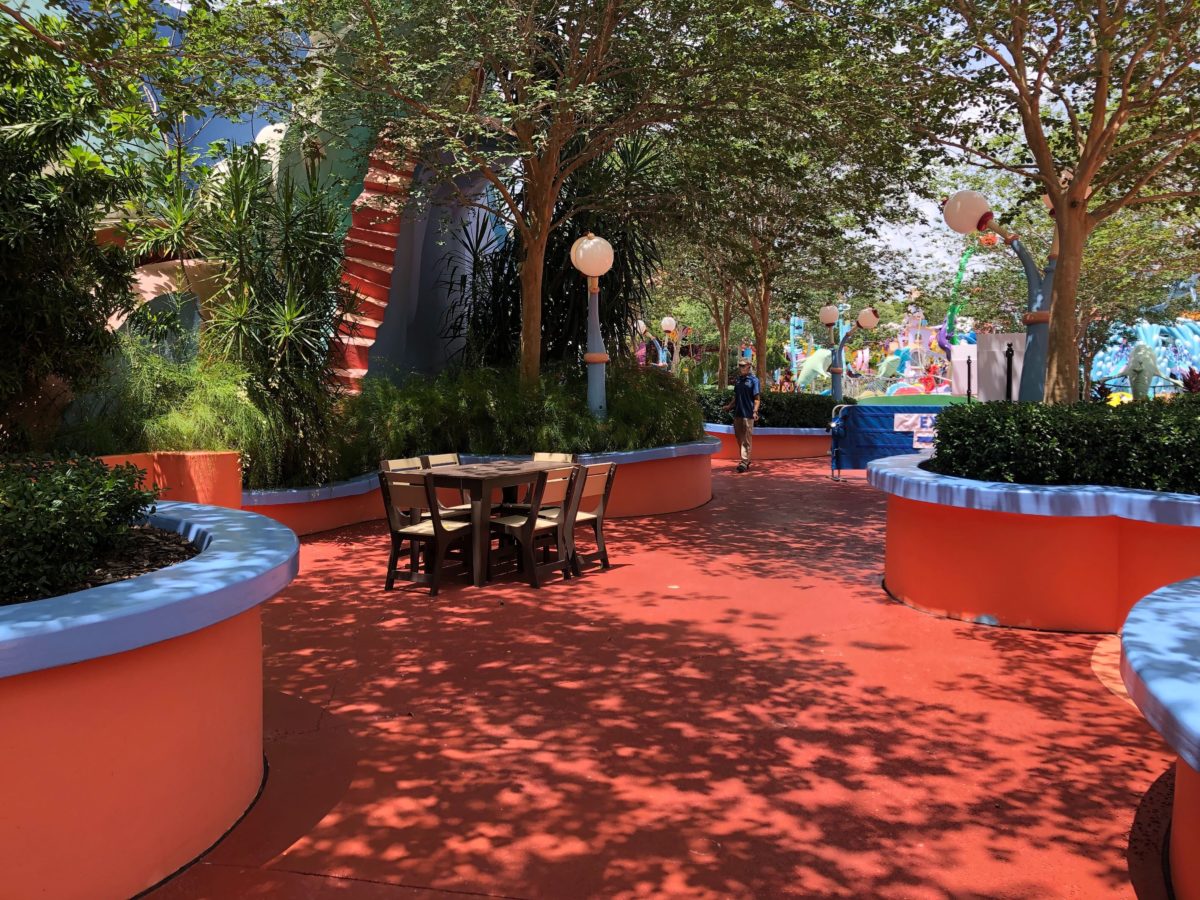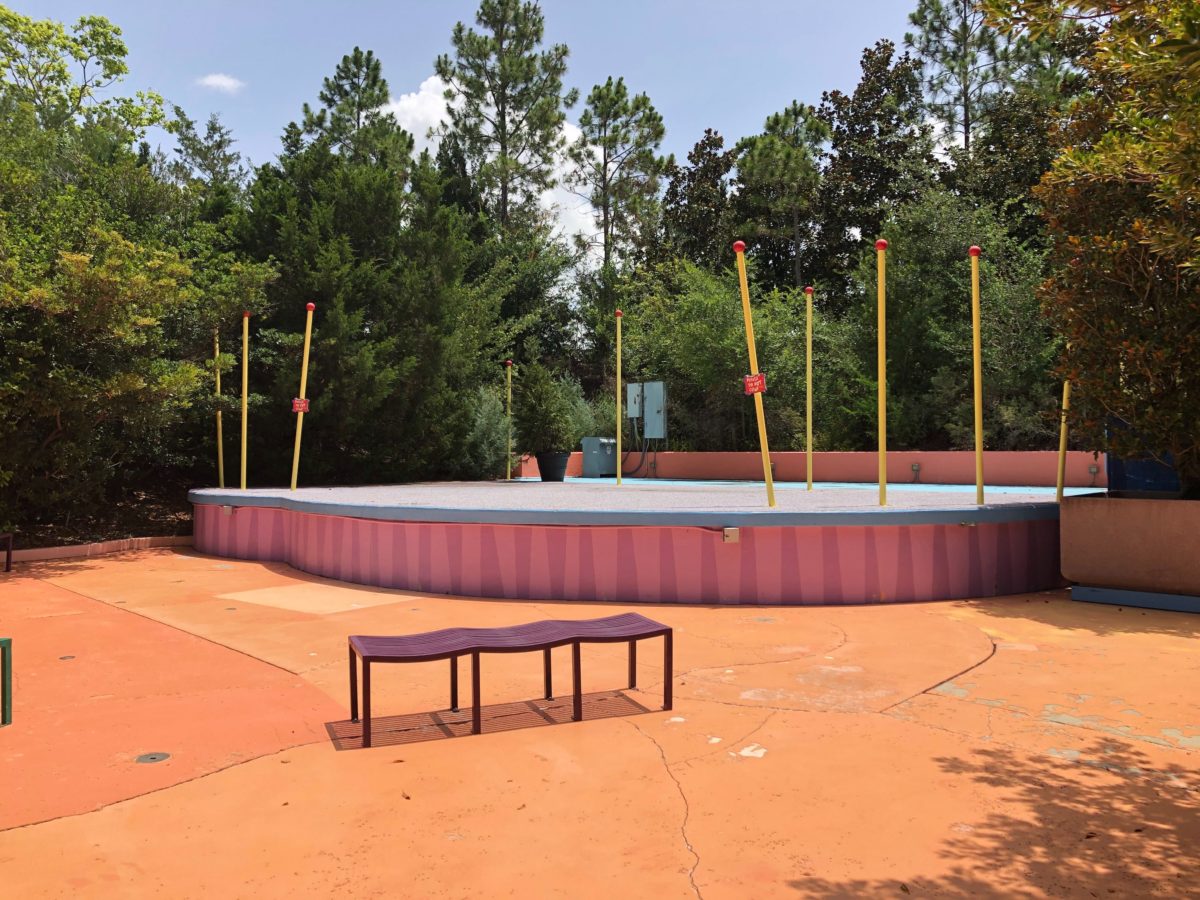 As you can see, very limited seating has been set out for guests to sit away from other parties, around the former "Oh! The Stories You'll Hear!" show stage.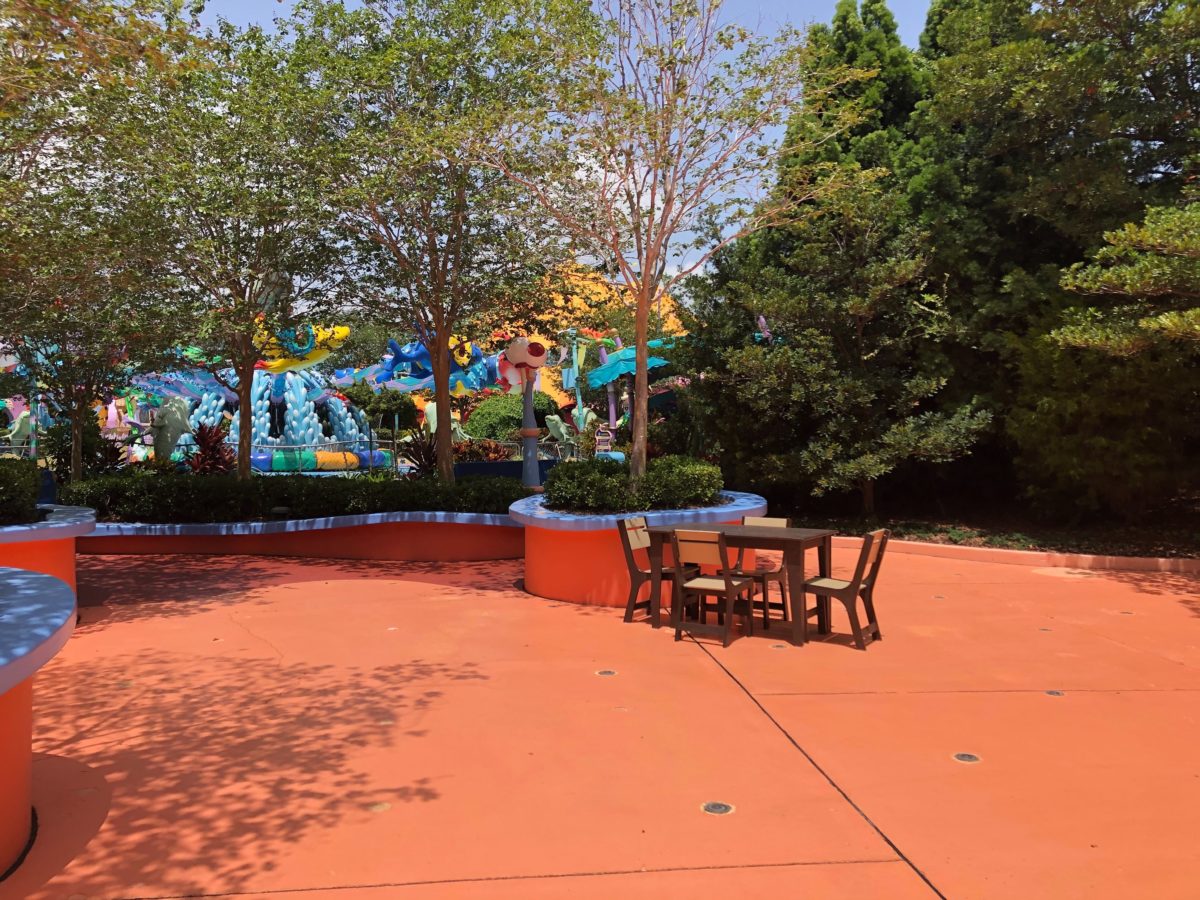 Will you use one of these designated U-Rest Areas when you next visit Universal Orlando Resort? We recently reported that the resort has been surveying guests about their opinions on this new allocation, along with the other procedures in place throughout the parks. Let us know your thoughts in the comments!